8 Best Budget Travel Tips – How to Travel on a Budget
Using budget travel tips as you travel around the world is essential if you're looking to see as many places as possible.
Implementing smart budget travel tips into your adventures is the #1 way to ensure you save money as you travel and keep yourself accountable spending-wise.
Through my years of travel, I've slowly but surely picked up the best tried and tested travel tips out there. Remember, travel doesn't have to hurt your bank account.
When you budget as you travel, you travel more. What's most important is that once you've got used to budgeting as you travel, ensure you keep these habits for all future trips!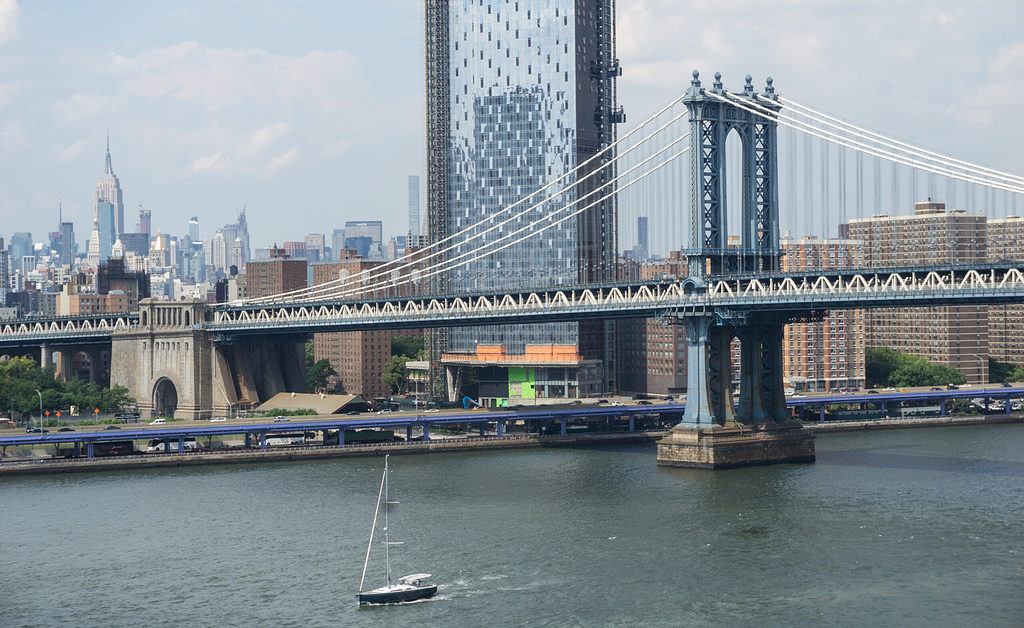 Embarking on a new adventure and seeing somewhere new is always great. Naturally, choosing to travel on a budget improves your trip because you know exactly how much you will spend on your trip.
Now, it doesn't mean that budget travel has to be boring. Most places in the world have entirely free attractions. Here's an excellent example of just that in New York City, featuring free attractions to visit.
There are affordable places to travel all around the globe. And the places that aren't affordable you can still visit, but of course, you'll need to budget even more when visiting these famous tourist destinations. Once you've got in the habit of budgeting as you travel, all places in the world are very much possible to visit!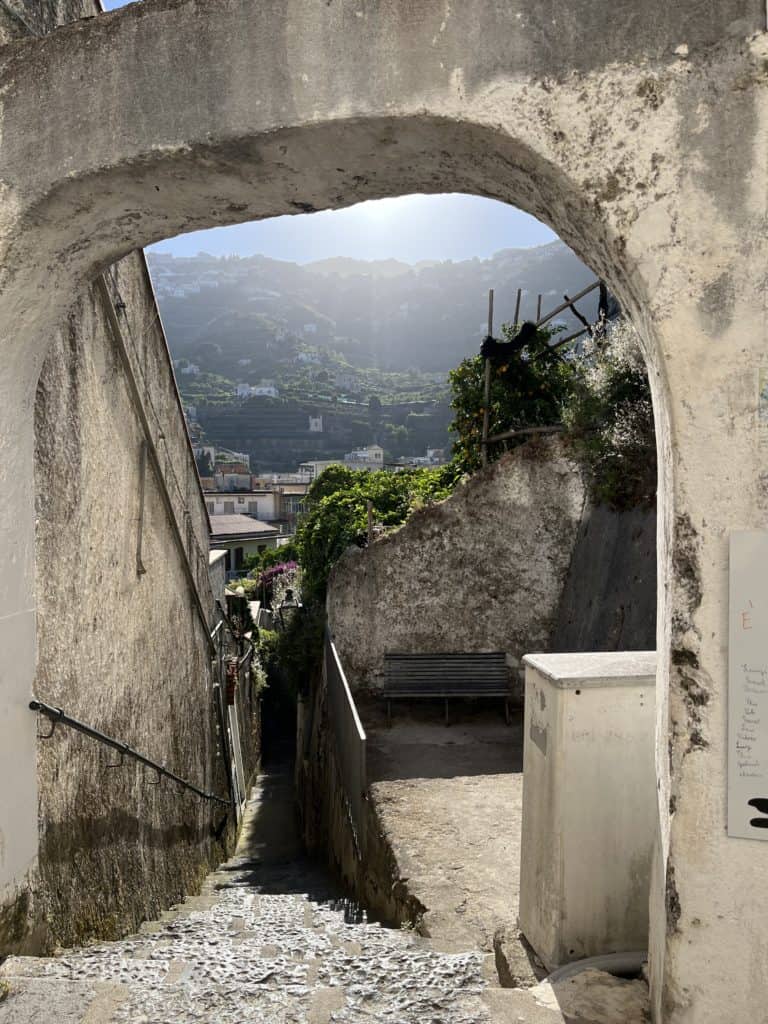 I've traveled to many countries worldwide, and part of the reason I've made that possible is using various travel tips to save as I was on the road. Remember, there are many ways to save money while traveling, and always look for more ideas as you visit a new country!
These are the eight tips I've used to budget myself over the years. Each one of them has assisted me greatly with saving time and money.
The more travel budget tips you use, the more you can travel!
READ ALSO: 12 Travel Hacks to Know
Budget Travel Tips to Know
Other than the apparent travel tips, such as saving on hotels, flights, tourist activities, and eating out. Traveling has become more expensive over the last few years, apparent in many different sectors, not just travel. This makes having to budget as you travel more critical.
That's why I've compiled this list of top tips for traveling on a budget. These tips will ensure you save the most, so you can make your next trip happen sooner!
1. Go With a Plan
If you have enough time and money, it's possible to travel spontaneously. It's essential to have a plan if you are on a budget. Having a plan means knowing roughly how much you will spend on your trip. This is budget travel tips 101 and is the most important rule.
While the idea of going blindly on a trip and spending as you go sounds fun, it's not too fun when you return from your trip, and you notice you've spent more than you would have liked to.
Although you don't need to have a precise itinerary that goes hour by hour, you should have a rough idea of the time you will be in each city or country, the route you plan to take, and somewhat of an idea for day-to-day activities.
You can avoid making costly last-minute decisions and leaving less to chance. Research your destination well, find out travel hacks and tips for where you're visiting, and this will assist you by spending less than you would have initially.
2: Travel Out of Season & Choose your Destination carefully
Avoid traveling during the Summer months and holiday periods. This is when the travel industry is booming, and everyone wants to travel. Many have time off or want to see their families for the holidays, and airlines/hotel companies will take advantage of that.
Summer Months: June to August / Holidays Months: Mid-Nov to Mid January
Find the best time to travel to your destination and plan your trip around these dates. Some destinations are more popular during certain times of the year, making hotels charge more to stay there.
Tulum, Mexico, is a good example of this because it's substantially cheaper to visit during the off-season between April and October. Hotels are cheaper; flights are lower to entice travelers to come and more.
Another example is Positano, Italy, one of the most beautiful places in the world on the Amalfi Coast of Italy. It's a famous place for wealthy individuals to come spend the Summer months in May-August. Once Summer is over, Positanos tourism drops significantly, and hotels/flights there are much more affordable.
Another seasonal tip is traveling during "shoulder season," your chosen destination may not have the ideal weather, but it's significantly cheaper to visit. This is when airlines and hotels lower their prices to attract travelers to visit.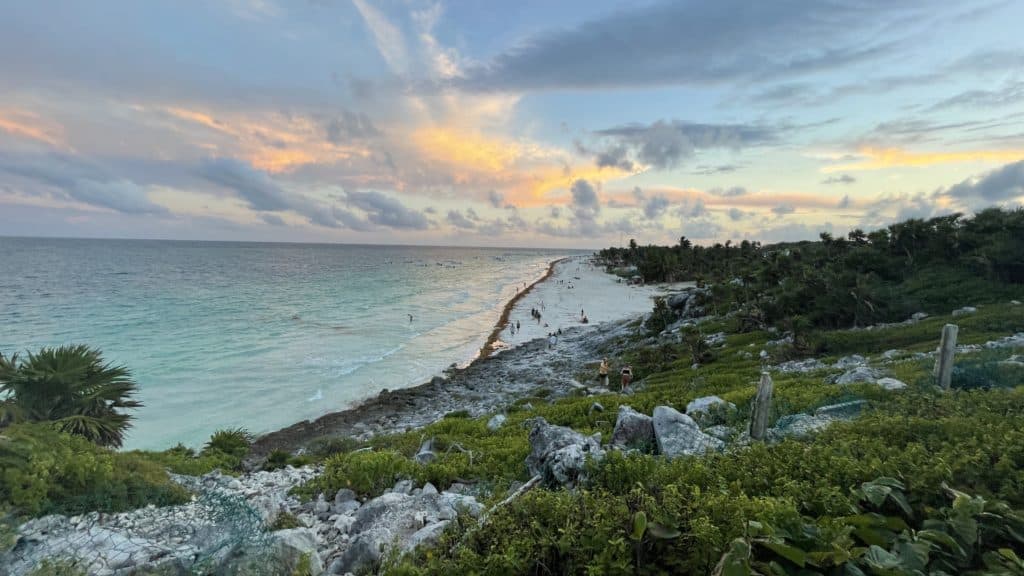 3: Think Savvy With Hotels
Regarding budget travel tips, hotels are always the highest expense of your trip. Switch expensive hotel suites for dorm rooms in hostels. A shared room will naturally split the cost, and communal bunk rooms allow you to meet other people who are interested in exploring the area, just like you. This is also a great way to meet new people as you travel.
You can also use websites like Couchsurfing or look for a Hostel, rather than a hotel that will cost you much more! Another option is to book a spare bedroom in an apartment or house of a local resident. Costing you a fraction of what it would cost at a hotel or resort.
If there's one thing that will come in the way of you trying to follow this list of budget travel tips, it's booking expensive accommodations.
Now if hostels aren't something you're looking to consider. I'd recommend you do what I've always done, and that's booked 3 Star hotels, and I've had luck finding great deals in many places worldwide. Thailand is an excellent example of this; you can book 3 Star Hotels for the price of what a hostel costs in many places in the world.
Lastly, consider staying in a neighboring city. When I traveled to Barcelona, I stayed in its neighboring town Badelona and saved on my hotel costs. The first time I visited the Riviera Maya in Mexico, I stayed in Playa Del Carmen despite initially wanting to go to Tulum.
It's also important to know the environment of the price range for the place you're looking to visit. If you're visiting South East Asia, you can find some fantastic hotels at affordable rates. But if you're considering going to Europe in the Summer, put it this way, popular destination, and already higher hotel costs.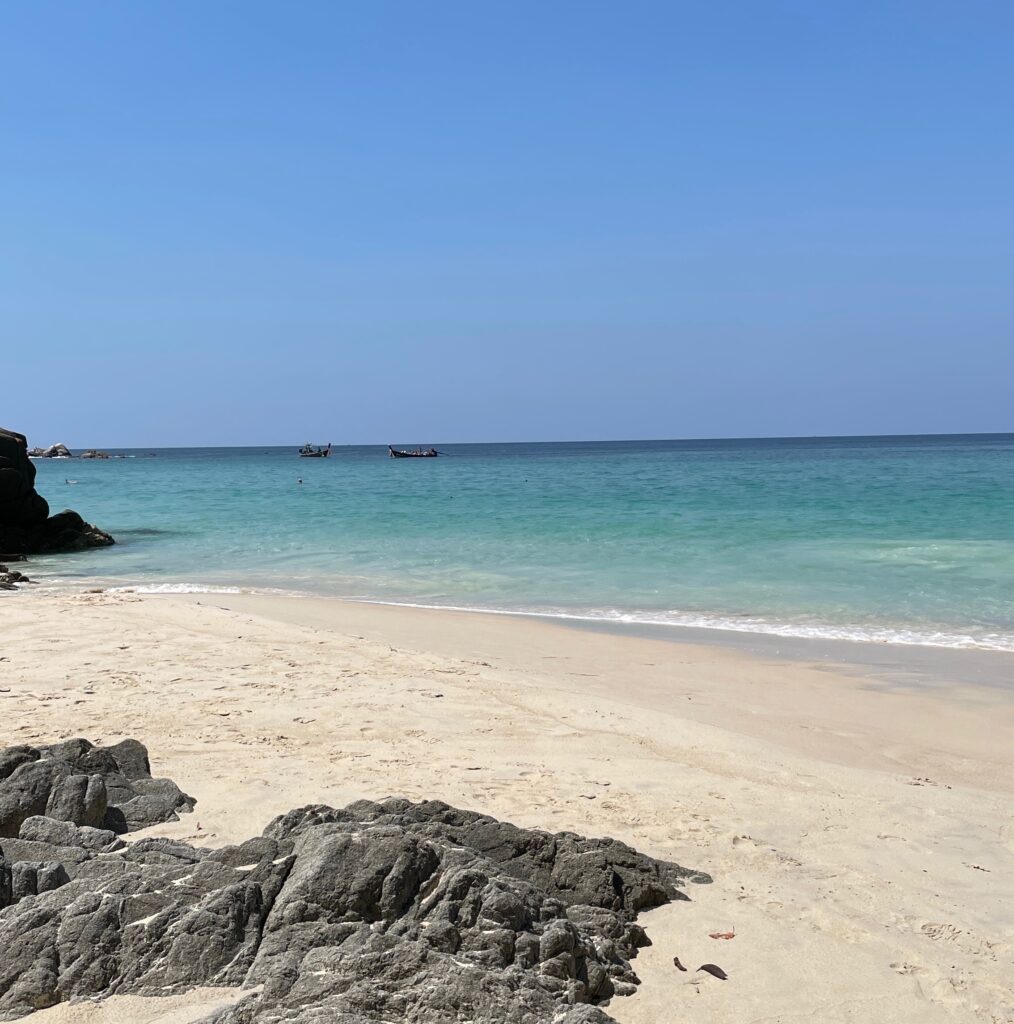 4: Be Prepared
The last thing you want to do when traveling is shop for something you suddenly need. How can you follow a guide on budget travel tips if you don't come prepared?
Shopping not only takes away from the time you should have spent exploring the place you're visiting, but you also might end up paying high tourist prices for what you may need.
At the end of the day, it depends on where you're visiting; in some places, things may be even cheaper such as in Asia. But for most popular vacation destinations, you will pay higher prices for things you may need, so purchase what you need at home before your trip.
Be prepared for any weather situation, bring a small umbrella no matter where you go, and you should always have at least one pair of long jeans, a warm hoodie, and a waterproof jacket. I think the only thing you should be shopping for when visiting somewhere new is a few souvenirs!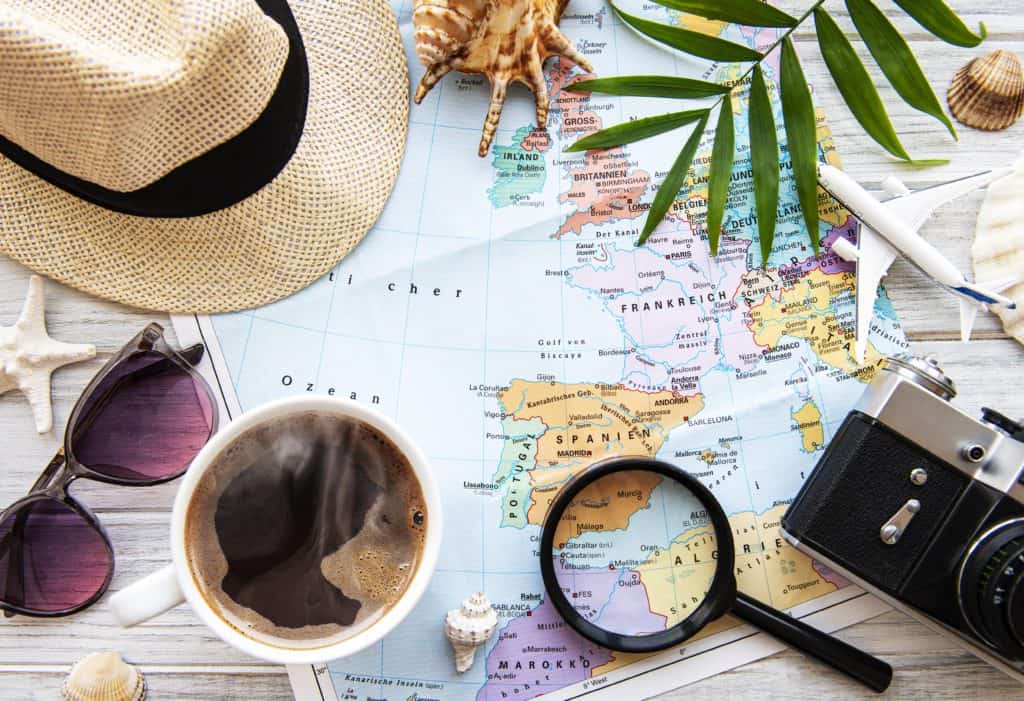 5: Book Flights in advance & Fly mid-week
Many delays when deciding to book their flight for vacation. It's not a good idea. If there's one thing that fluctuates in price regarding traveling, it's flights. So get going on booking your flight for where you want to visit and ensure you do it before anything else regarding your future trip.
Suppose you don't book a return flight. Make sure you don't run out of money while abroad. Keep your eye on tickets every week so that when it's time to book your ticket home, you're not caught off guard by the prices.
The last thing you want to do is be stuck with an extremely high ticket price; you have no choice but to buy to get home. The flight is your FIRST expense for your trip, so if you want to follow this guide on budget travel tips, save on your plane tickets.
Booking flights in the midweek tends to be cheaper from Tuesday to Thursday. Last but not least, use SkyScanner which scans over 400 platforms for the absolute cheapest and most convenient flights.
The Layover Hack
If you want to see a new city worldwide, you can add a "multi-stop" option when searching for your flight. Say you were going to Kuala Lumpur in Malaysia from NYC, but you'd also like to see Bangkok for a few days. Here's what you do to make that happen at an affordable price:
Use the "multi-stop" option to find flights to multiple destinations worldwide. You can add the layover time you desire and see another place in the world! If you're looking to fly to multiple destinations, fly to an airport that is an international hub for travel; examples are London, Bangkok, Kuala Lumpur, etc. You can continue your travels from these airports using a discounted airline like RyanAir or AirAsia.
This is one of the best tips for budget travel out there because not only will you be able to see more places, but you won't have to plan separate trips for these other destinations you're seeing on the way. Some refer to this as the "Layover Hack." Many well-traveled individuals know it well.
Compare prices from each website, don't purchase the first/second price you see. Remember to play around with the dates and see what is the cheapest. Everything starts with the cost of your plane ticket. This is your first initial trip purchase. Start on a good/cheap note!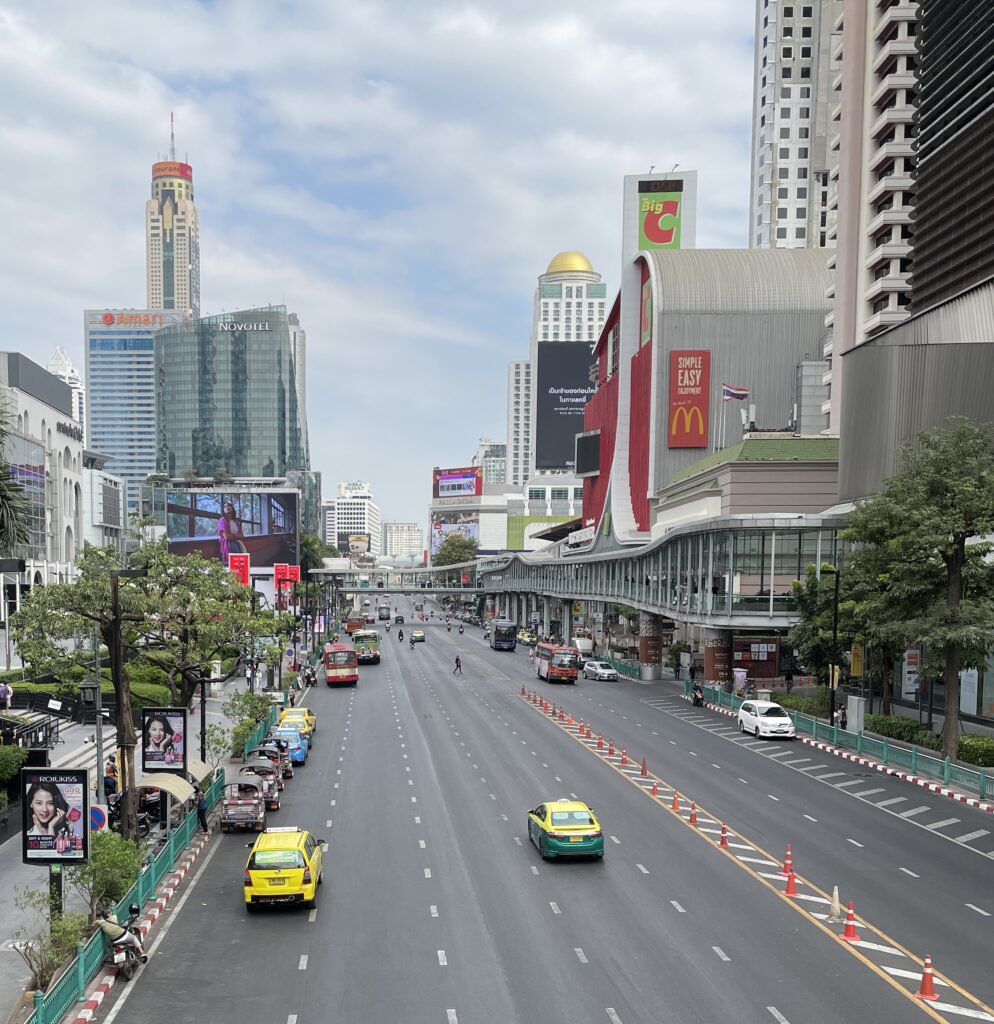 6: Don't eat Your Cash Away
Eating out for all your meals throughout the day can add up, especially if you're taking a hiatus and are gone for several weeks or months at a time.
You can find cheap lunches at supermarkets or buy some groceries. Also, Walking around before you decide on a restaurant to eat at is a good idea.
Avoid touristy spots and go eat where the locals are eating; this tends to be a big money saver!
You get a better feel for the local cuisine if you explore the less touristy areas, and at most times, this is where the better food is anyways! If you want to save money, get some groceries, as we said, and cook for yourself.
Food can become quite costly if you're eating out too much on your trip; it can add up. So budget yourself regarding when you should eat out and when you shouldn't.
After hotels, food will be the biggest expense on your trip, so it's wise to keep track of your food spending, especially if you'll be gone for an extended period of time.
7: Walk as Much as Possible
It's easy to get caught up in spending money on unnecessary transportation. If your destination is 30 or 45 mins, just walk and save some money. I'm not telling you to walk everywhere you go but try to walk as much as possible.
If possible, I prefer to walk to most places while abroad; you're exploring somewhere you aren't familiar with; as you walk, you get to explore. I have to be honest with you; walking places in many destinations I've visited has saved me a lot of money. It's a habit of mine now when traveling anywhere.
Walking lets you see your destination better; you may find a great place to eat. If you're looking to travel further, use a form of local transportation. It's going to be much cheaper than taking a taxi.
Sometimes you'll need to use a taxi or Uber, Grab, and that's fine. I'm saying to try to avoid this as best you can; your pocket will appreciate it.
Also, it's understandable sometimes you're in a rush! If you're staying at your destination for a longer period of time, renting a car is another way you can avoid paying as much as you'd spend on taxis.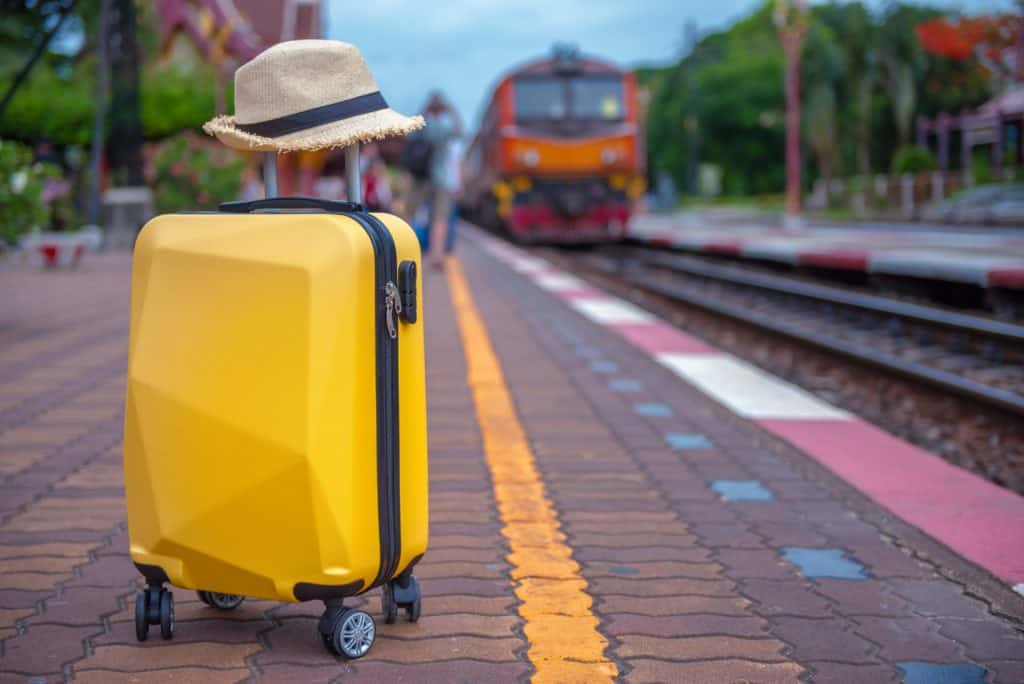 8: Have a Trip Budget
You can travel anywhere in the world with a budget, and don't let anyone tell you it's impossible. You can find free activities in almost any destination. However, you need to be realistic about how much you can spend on specific activities, how often you can dine out at restaurants, and your hotel budget.
Remember that your trip's budget will grow depending on where and when you choose to go. New York City doesn't cost the same as Punta Cana, Dominican. Seasonal times will cost you more; an example is NYC which is very expensive during Christmas because of the city's holiday appeal.
But regardless of where you go, have a budget and stick to it. Mint Life has a great budget travel tips calculator you should check out and use it! Below is an example of the calculator layout you'll use.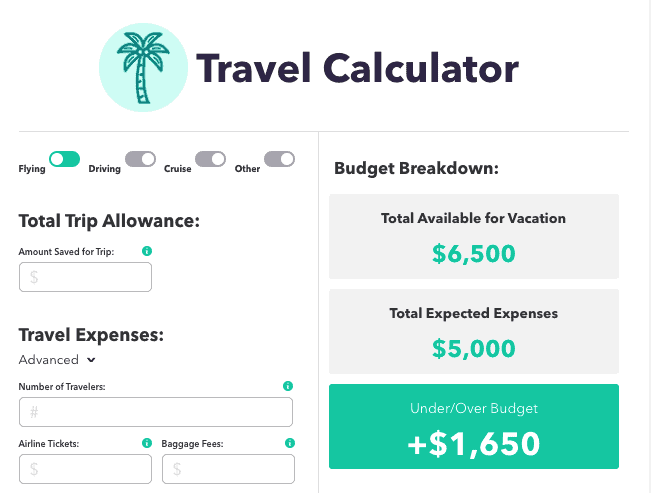 After establishing your budget, don't overspend; that's the whole point of planning a budget for your trip in the first place.
It will only make your trip more stressful if you spend more than you'd anticipated because when you return from your trip, reality will hit, and your fond memories may fade slightly by the amount you've spent.
Lastly, make to check in online as soon as possible when check-in becomes available for your flight; that way, you can make sure you board the flight.
Unfourtanely, airlines sometimes overbook flights, and check-ins for economy class aren't as prioritized. Letting the airline know ASAP that you will be showing up to your flight when check-in becomes available is something you should do.
Bonus Travel Tip – Travel Credit Card
This has got to be my favorite travel tip, and that's because if it's done right, you can save a lot of money. Here are a quick few reasons why you SHOULD have a Travel Credit Card. I've covered this topic in-depth here if you'd like more info.
Free Sign-Up Points for future Air Travel
Free Flights as you accumulate points
Travel Insurance for Late Luggage
CONCLUSION
The more you budget, the more you will enjoy your trip, as your mind is at ease regarding your future finances. And the more you budget for your trip, the more money you'll have for your next trip.
Who doesn't want to travel more? Budgeting as you travel matters. Use these suggested tried and tested travel tips to ensure you save as much as possible on your next trip!
Lastly, try to travel to cheaper countries where your currency may go further!
I'd like to know, which was your favorite tip in this list of budget travel tips? and if you have any tips of your own you'd highly recommend, please Comment below! & Keep an eye out for more budget travel guides.
If you're traveling on a budget, you must protect yourself from anything that may happen while you travel! Meaning you should get travel insurance. You never know what can happen while you're abroad.
I recommend SafetyWing – Their coverage is excellent, support is quick, and it's easy to use!
Subscribe to Travel Hiatus!
Receive updates on my latest posts, insider travel tips & the best destination guides to your inbox!
---
Planning Checklist
---
Disclaimer: Please note that some of the links shared in this article might be affiliate links, this means that at absolutely no extra cost to you we will earn a small commission for any sales generated through this article and/or this website. We recommend products/services we've either used or researched thoroughly – Thank you for supporting us so we can continue to share helpful travel content!