Merida to Progreso: 3 Best Ways to Travel
Are you looking to travel from Merida to Progreso but wondering how? You've come to the right spot!
While Merida is a fantastic city, the hot heat in the Yucatan will have you wanting to visit the beach.
In this transportation guide, I will share with you all the different ways how to get from Merida to Progreso.
If you aren't familiar with Progreso, it's a popular beach town in the Yucatan famous for its beaches, natural surroundings, seafood restaurants, and extended long highway port going deep into the Gulf of Mexico.
Progreso is a must-visit if you're in Merida and is a perfect weekend getaway from Merida!
Merida to Progreso Distance
The distance from Merida to Progreso is 40km, with a 40-50 minute drive time.
And the road between Merida and Progreso is one straight highway road Carr. Merida-Progreso.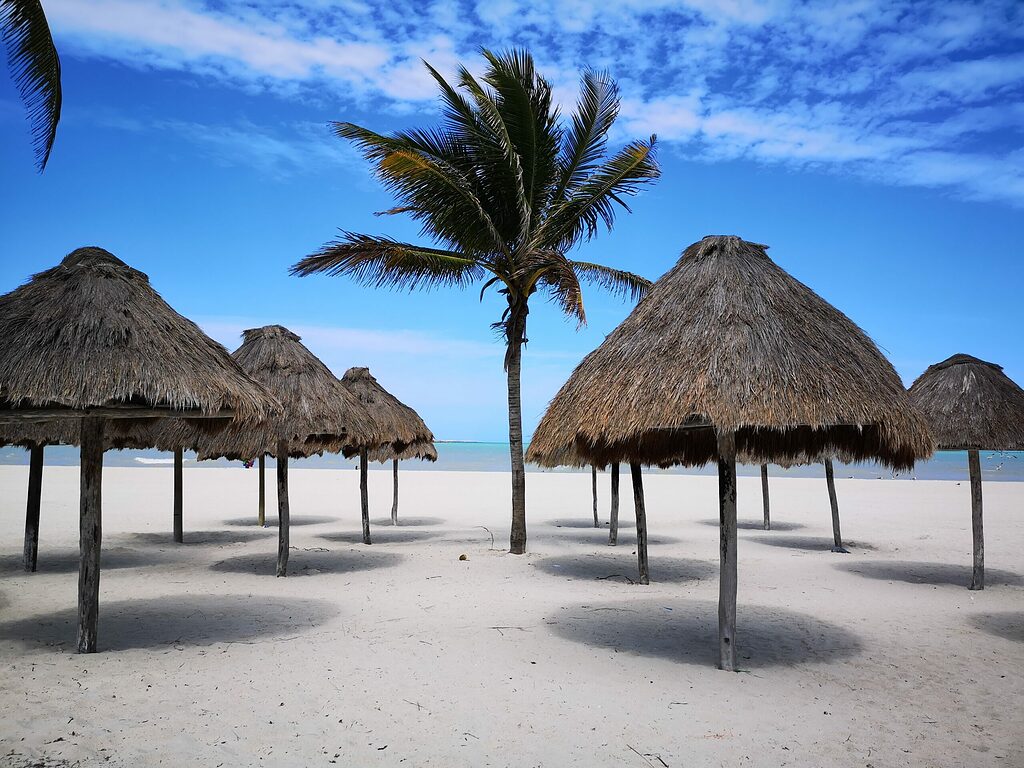 Bus from Merida to Progreso
The best and most common way to get to Progreso from Merida is by bus. AutoProgreso is the company that operates the bus route between Progreso and Merida.
AutoProgreso has a terminal in Centro Merida, just minutes away from the main square in Merida. From the outside, it's a white building; you'll see the sign "Autoprogreso" in small grey letters and "Taquilla" in red lettering.
Walk through the door where it says "Taquilla"; you'll also see several locals gathering there as well to buy their bus tickets. Walk up to the main booth and purchase your ticket.
Ticket price is 23 Mexican pesos one way and 46 Mexican pesos round-trip. The price is the same whether you purchase a one-way or roundtrip. Only cash is accepted for tickets.
AutoProgreso runs an open-ticket policy, meaning your one-way or round-trip ticket is good to use anytime within the same day of your ticket purchase.
From what I recall, there isn't any room for luggage storage under the bus, so it may be best to take a taxi if you're traveling with luggage.
TIP: Always have some cash on you in Mexico; Mexico is very much a cash society.
AutoProgreso Bus Schedule
The AutoProgreso buses operate all day between Merida and Progreso, with 15-20 minute intervals between each departure. So no planning is needed because of how frequent the buses are.
Go to the AutoProgreso station, buy your ticket, and you won't have to wait longer than 10-20 minutes for the next bus.
The only day the AutoProgreso bus schedule differs is Sunday; the bus operates every hour on Sundays. If you choose to take the bus on a Sunday, plan accordingly.
| | | |
| --- | --- | --- |
| | Merida | Progreso |
| First Bus Departure | 6:00 AM | 6:00 AM |
| Last Bus Departure | 9:00 PM | 9:30 PM |
Does ADO Operate between Merida to Progreso?
If you've traveled around Mexico before, you're likely familiar with ADO Buses, the largest bus company in Mexico.
Unfortunately, ADO does not operate a route between Merida to Progreso. No need to worry; it's just as easy to take the AutoProgreso bus.
If you're in Merida, you can take ADO Buses to many places from Merida.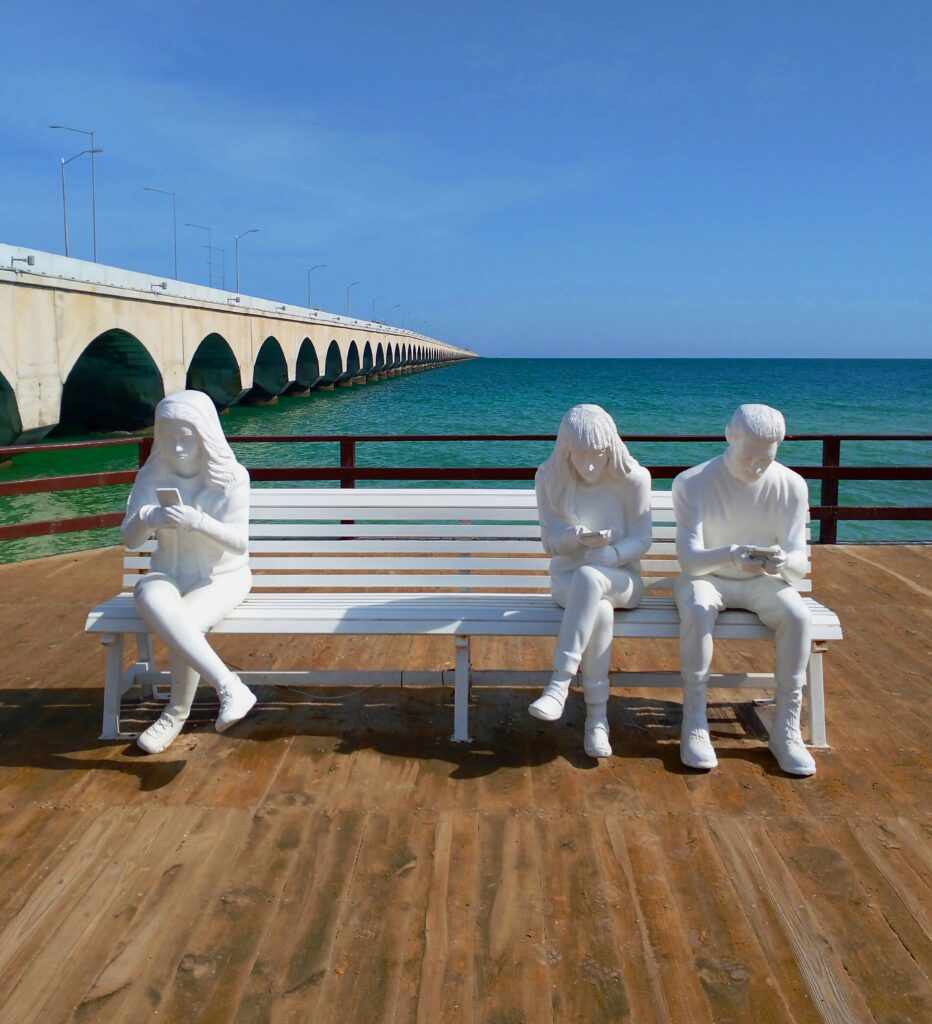 Drive from Merida to Progreso
Another great way to go to Progreso from Merida is by renting a car and driving there yourself!
The drive time to Progreso from Merida is only 40 minutes; you can get there faster by car. And it's one straight highway road from Merida to Progreso, easy to navigate!
Also, Progreso has a few different places you can explore easily if you've rented a car. Zona Xcambo is an archaeological site, or you can drive on the famous Progreso Port highway.
If you haven't driven in Mexico before, there's nothing to worry about. Just make sure you don't speed.
You should get insurance with the vehicle you rent; you're in a foreign country and don't know what may happen. And if something does happen, you aren't familiar with how things operate there, so it's better to be covered!
TIP: Take a video of the vehicle showing the condition you were given; it's best to have insurance just in case any accusations of small damages are accused of you. – I do this everywhere I've traveled to in the world.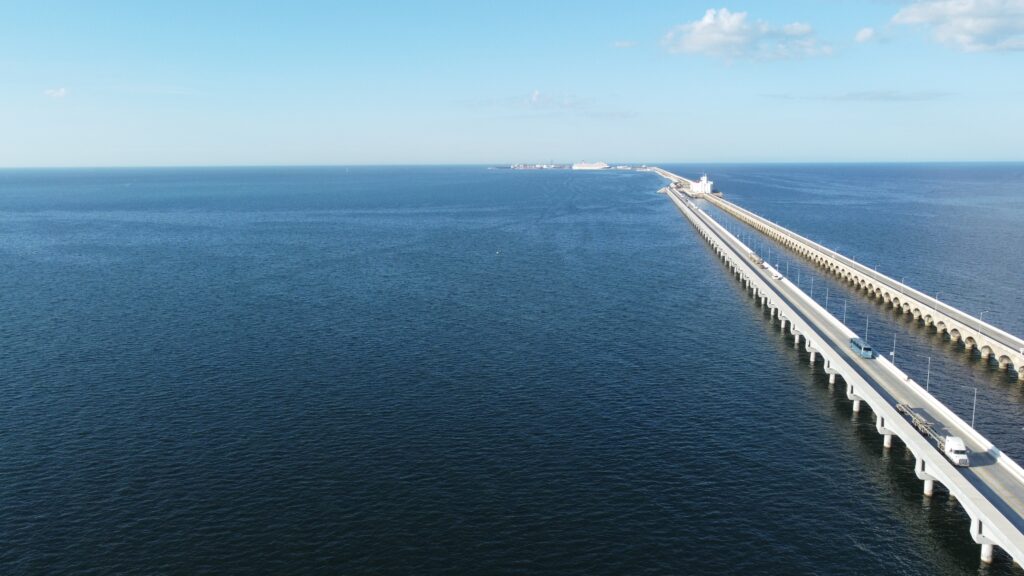 Taxi from Merida to Progreso
Besides driving yourself, technically, the fastest and most efficient way to get to Progreso from Merida is by hailing a cab.
The taxis in Merida are white, sometimes white with a bit of yellow. Hail one down and let them know you'd like to go to Progreso and for how much.
Taxi TIP: Try to avoid hailing taxis from popular tourist attractions. Taxis tend to offer a higher price if you're leaving a tourist attraction in the city to go elsewhere.
How much is a taxi from Merida to Progreso?
A taxi from Merida to Progreso costs $285-$350 Mexican pesos, which is around $17-$21 US per way.
Some taxi drivers may tell you with an inflated price; I like to call this "the tourist price"; that's when your negotiating skills come in. If given an increased price, negotiate your way down to 350 Pesos or less.
It's important to reconfirm the price for your trip before getting into the vehicle. That way, there aren't any complications once you arrive in Progreso. Make sure to confirm the agreed-upon price with your taxi driver before leaving.
How long should I spend in Progreso?
You could visit Progreso from Merida and come back that same day, and many do so, especially because of how often the buses operate between Merida and Progreso.
But I recommend you spend at least a night in Progreso; there are many things to do in Progreso. There are many great restaurants to try, and the beach town becomes more lively at night.
Is Progreso Mexico safe?
Progreso is a safe beach town because it is smaller than others in the Riviera Maya region. Less tourist traffic is in Progreso. Smaller places tend to have less crime.
That being said, make sure to keep an eye out for your belongings, and at night, it's better to take a taxi if you're walking long distances unless you're in walking around the main Centro area. This is the town's city center, and you should be fine there!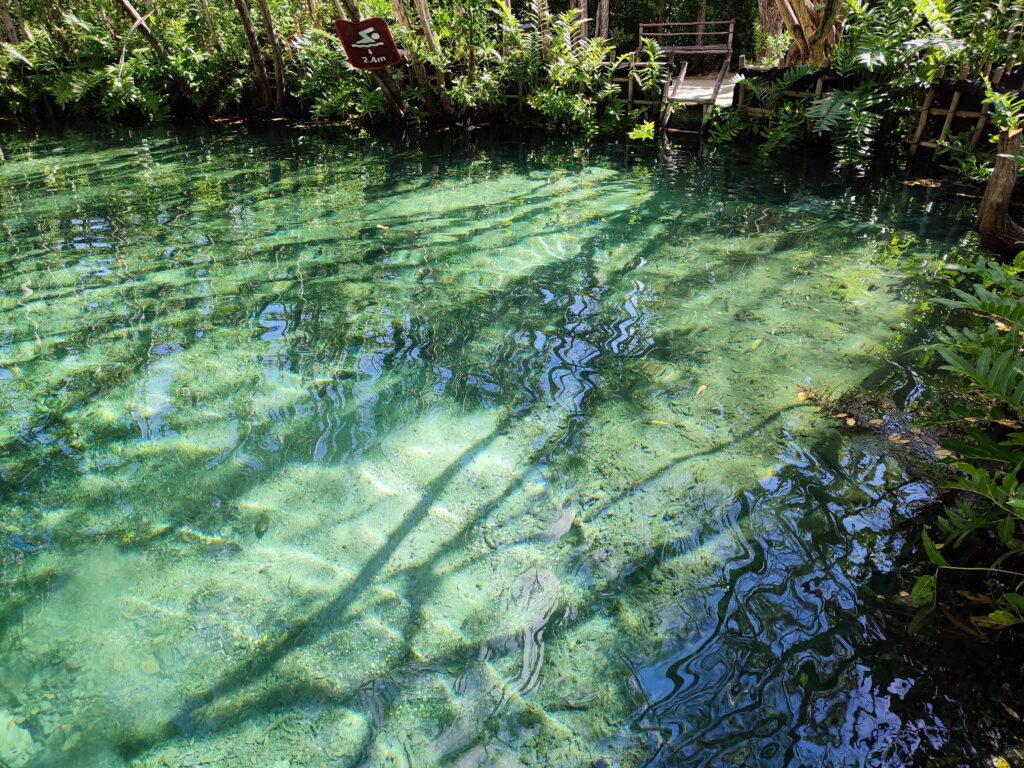 Merida to Progreso FAQS
How far is the beach from Merida Mexico?
The closest beach to Merida, Mexico, is Progreso Beach, with a distance of 40 km and a drive time of 40 minutes. The drive time between Merida and Progreso depends on traffic but should be at most 50 minutes.
What is Progreso Yucatan known for?
Progreso is the most popular beach town in the Yucatan Peninsula; it's most famous for its long extended pier highway, stretching 4 miles into the Gulf of Mexico waters.
Besides that, Progreso is known for its beach clubs, beaches, and many natural attractions.
What is the fastest way to get from Merida to Progreso?
The fastest way to Progreso from Merida is by taxi, hail a cab, agree on a price, and make your way to Progreso.
What is the cheapest way to get from Merida to Progreso?
The cheapest way to get to Progreso from Merida is by bus and costs only 23 Mexican Pesos. AutoProgreso is the company operating the bus route between Progreso and Merida.
Subscribe to Travel Hiatus!
Receive updates on my latest posts, insider travel tips & the best destination guides to your inbox!
Happy & Safe Travels
---
Planning Checklist
---
Disclaimer: Please note that some of the links shared in this article might be affiliate links; this means that at absolutely no extra cost to you, we will earn a small commission for any sales generated through this article and/or this website. We recommend products/services we've either used or researched thoroughly – Thank you for supporting us so we can continue to share helpful travel content!