6 Best Things To Do in Progreso, Yucatan
Planning a trip to Progreso? Are you looking for the best things to do in Progreso, Mexico? I've got you covered with this complete guide!
Progreso is famous for being the most well-known port city in the Yucatan region, with a beautiful beach shoreline, fun beach clubs, and many excellent local seafood restaurants.
The town's alternative name is Nuevo Progreso, Mexico.
Being rich in nature, the town has beaches, mangroves, lagoons, and more. The port town is a popular weekend destination for Merida residents because of its quick beach gateway from the city, with abundant seafood restaurants and a lively seafront boardwalk.
Where is Progreso, Mexico?
Located in the Yucatan Peninsula along the Gulf of Mexico coast. The port city sits on a long strip of land, surrounded by water on both sides. Making for a unique landscape.
Progreso's most prominent feature is its landmark port Progreso, which goes deep into the waters and is used for cruise ships to dock. The long two long roads go way deep into the ocean, and it's pretty impressive, to say the least.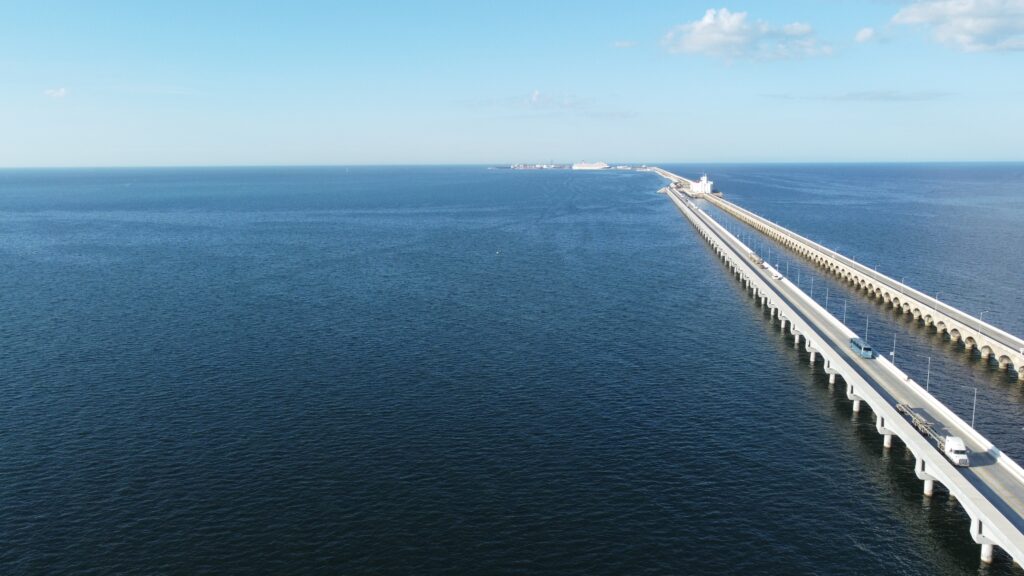 How to Get to Progreso, Mexico
To get to Progreso, you first must make your way to Merida, the capital of the Yucatan Peninsula.
If you still need to get to Merida, you can fly into Merida International Airport; for the cheapest flights into Merida, search here. Or drive to Merida if you've rented a car.
Once you're in Merida, you must take a bus from AutoProgreso station in Centro Merida to Progreso or drive from Merida to Progreso. You can book your bus tickets here.
RELATED: How to Get to Progreso from Merida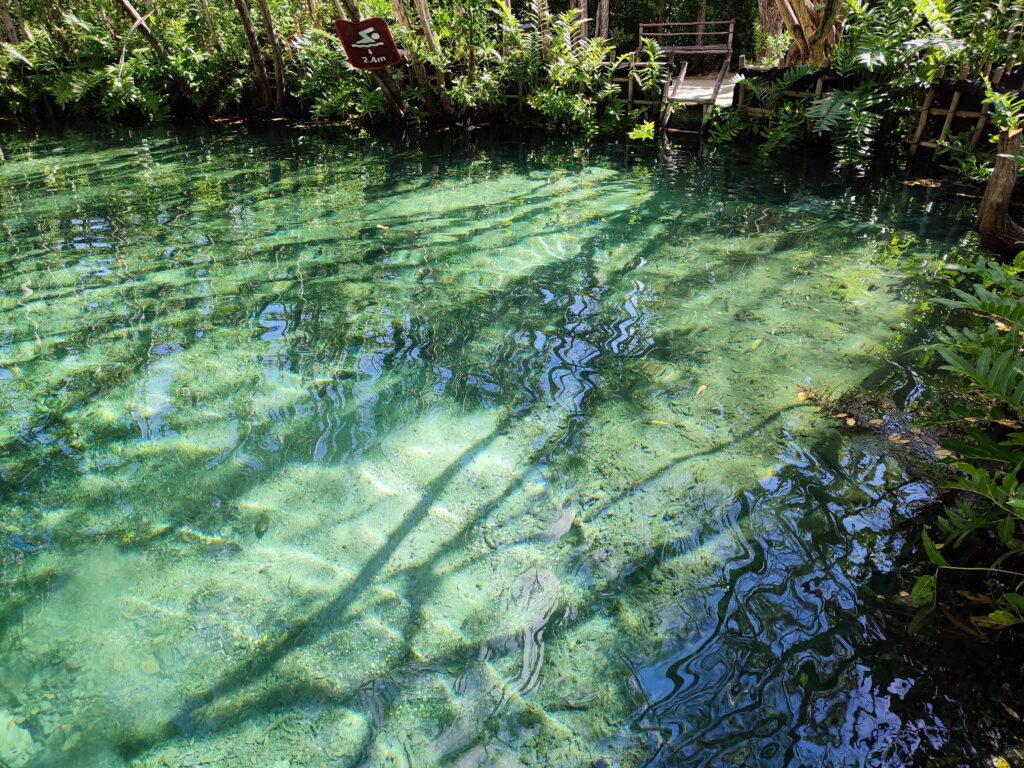 The Cenotes in the Yucatan region are not only amazing to explore but hold great history to the region.
When visiting the Yucatan region in Mexico, you must visit cenotes and at least one Mayan Ruins. Whether that is Chichen Itza, the Archaeological Site of Mayapan, or others, it's a must-do.
On this tour, you will visit the Archaeological Site of Mayapan and Nah Yah Cenote.
The tour is of 15 people, and you will leave Progreso at 9:30 AM and spend most of your day on this tour, so plan your day accordingly!
Beach Club Day
With such a long shoreline, going to a beach club for the day is one of the most popular activities to do in Progreso. What beats lounging by the beach for the afternoon with great food and some drinks?
Make sure to try to get to some of these beach clubs earlier in the afternoon because some beach clubs get crowded when a cruise ship docks and several tourists come to relax for the day.
Here are a few Beach Clubs for you to consider:
Beach Clubs List:
Playa Bonita Beach Club
Boarding Beach Club
Kokomo Club de Playa
Slicer beach club is the most popular because they offer an all-inclusive package that includes chairs, umbrellas, an open buffet, alcoholic drinks, and even transportation from and back to your hotel!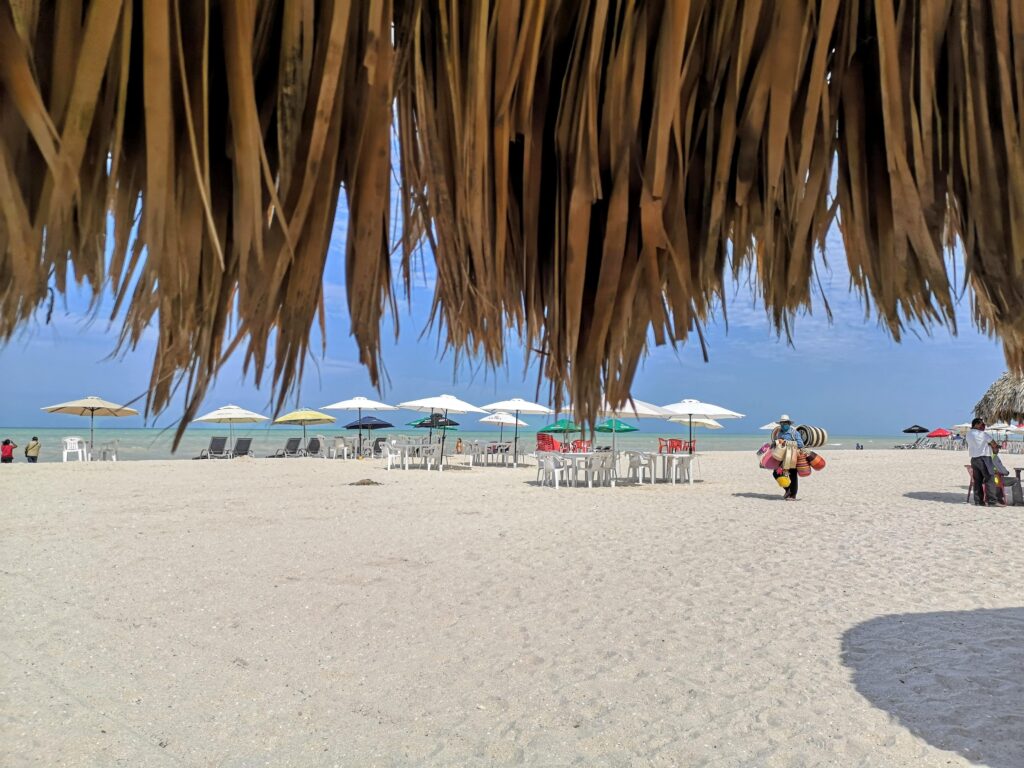 Visit Laguna Rosada Zone de Falmingos
The most famous natural site in Progreso is Reserva Ecologica El Corchito. It's a wetland area full of mangroves and pools and is home to turtles and crocodiles, amongst many other animals.
At Laguna Rosada, you may sport some wild flamingos along the pink waters of this well-known lagoon.
On this complete tour, you will visit Reserva Ecologica, Laguna Rosada, and Xtampu de Lima, an area famous for its natural pink water because of its salt, and Xcambo Archaeological Zone (Mayan ruins).
This is an all-day activity, so make sure to plan your day accordingly!
Visit the Beaches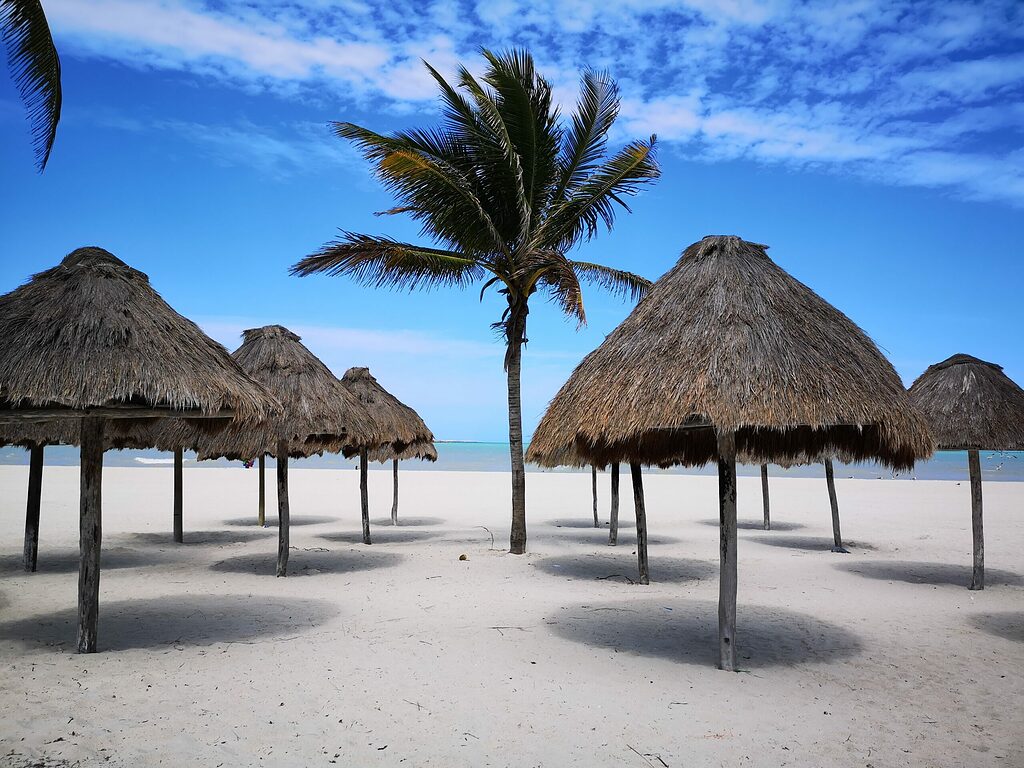 The long beach shorelines of Progreso are absolutely stunning, blankets of white sand with colorful turquoise waters.
All the beaches here are available to the public, and that's the best part: there aren't any large-sized resorts that take up portions of the beach shoreline in Progreso. I say this because it's a common thing in other places like Cancun, Puerto Morelos, and others!
Spend your days visiting one of the many beaches here; each is unique. However, I encourage you to see them all, and they aren't too far from one another.
TIP: "Playa" means Beach in Spanish
Cruise ships dock here just for their guests to see the beaches here. Here is a list of the beaches to visit.
Playa Puerto Progreso
Chuburna Puerto
Playa San Benito
Playa Uaymitun
In the evening, walk over to Malecon de Progreso, the seafront walkway where several food vendors sell snacks, desserts, and more. The area offers excellent views of the sea and the Progreso Cruise Port.
Eat Local Food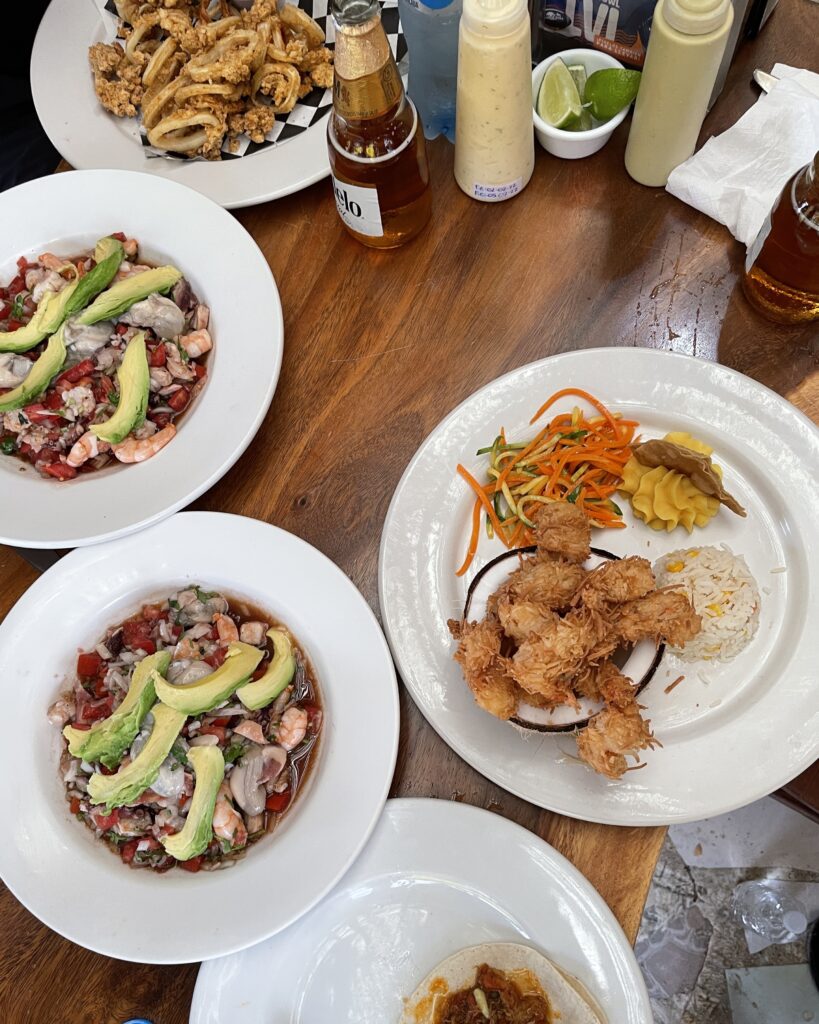 No matter what city you choose to visit in Mexico, one of the things you must do is eat the local cuisine. If you've read some of my articles, you know my love for Mexican food.
There is excellent Mexican food everywhere in Mexico, big or small city, and Progreso isn't short of great restaurants to visit.
Seafood Dishes you should try when visiting Progreso:
Mexican Ceviche
Camarones al Coco (coconut shrimp)
Ceviche Tostada
Pan de Cazon
Enchiladas de Camaron
Here is a short list of restaurants you must consider when visiting. Remember, you're visiting a port city, and the most popular cuisine type here is seafood, so if you're not a fan, stick with the tacos!
The first section is Seafood Restaurants, and the second section is Tacoquries.
Crabster Seafood & Grill (beachside seafood & grill restaurant with an extensive wine selection)
Eladio's Bar Progreso (the most famous seafood restaurant in town)
Restaurant Pepe's Club (a small, humble restaurant serving delicious seafood in large portions)
Yum Ixpu (seafood restaurant very popular amongst locals)
Keraelis Tacos – (known for their gringas)
Las Quesabirrias – (known for their Birria Tacos)
Taco-riendo – (known amongst locals)
Taqueria La Tejana – (known for its grilled & smoked meats)
Tacos Big Rudhy – (known for their charcoal-cooked al-pastor tacos)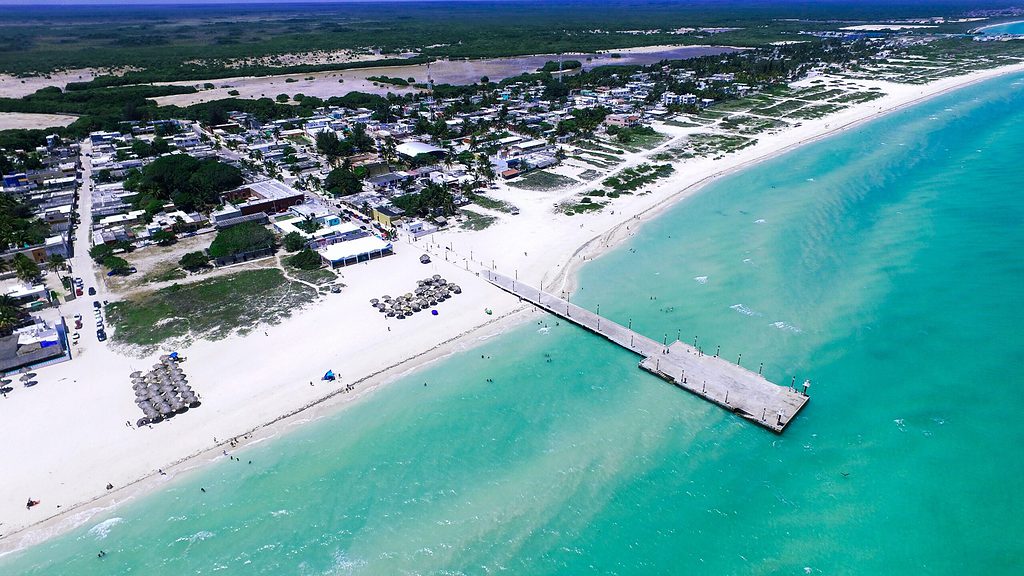 Progreso's next-door town neighbor is another smaller beach port city named Sisal. Much smaller in size compared to Progreso but just as charming!
Sisal has more of a lacked-back beach atmosphere due to its smaller size. This is where residents from Merida come when they need a break from the big city and want to relax without too much going on.
The Merida residents come here for good food and a quiet weekend at the beach. The beach in Sisal is much quieter than Progreso's beaches!
While Sisal is next to Progreso, unfortunately, there is only one way to get there, and you first have to make your way towards Merida, and from there, you head back North towards Sisal. It's an hour and 15 minutes drive from Progreso to Sisal.
Is Progreso Mexico Safe?
Yes, Progreso is very safe to visit. It's a small beach port city, not much goes on here besides a few tourists coming for the beach and a small community of locals who all know one another.
To put something into perspective for you safety-wise, Merida, which is only 40 minutes away from Progreso and is the capital of the Yucatan region, is the safest big city in all of Mexico. So it's safe to say Merida's neighbor Progreso is a safe small beach town.
That said, know where you're going, watch your belongings, and be aware of your surroundings.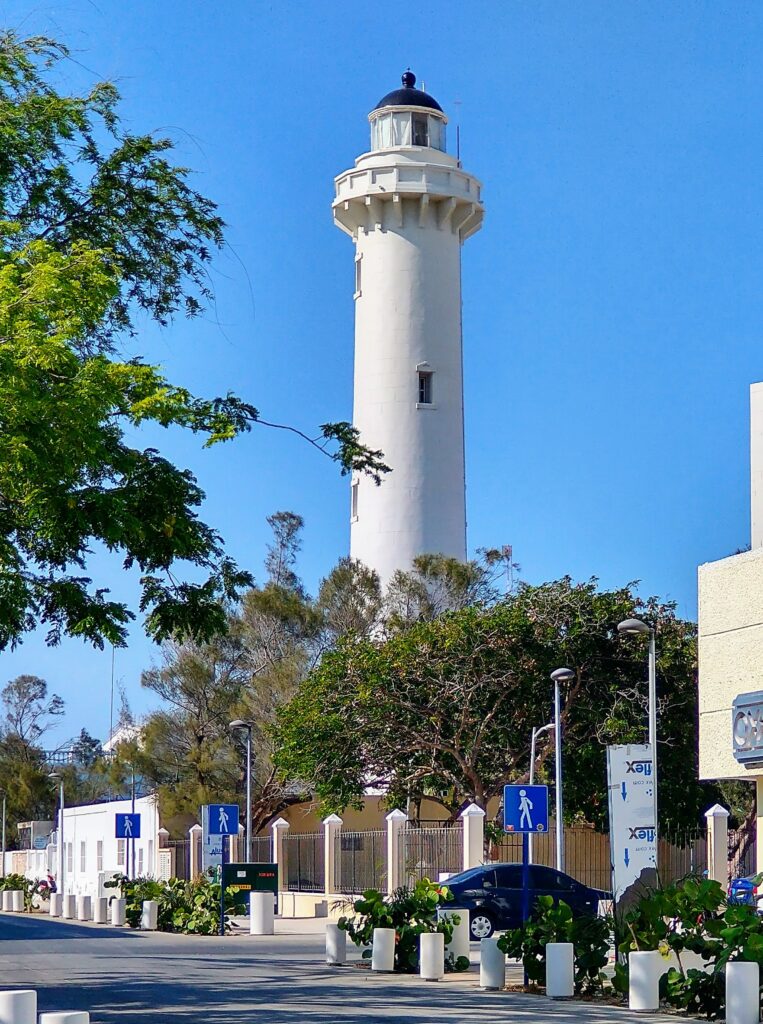 Things To Do in Progreso — Final Thoughts
There are plenty of things to do in Progreso; I've only shared with you the most popular activities. Progreso is the perfect day trip from Merida, an ideal big-city escape!
If you're a big seafood fan, Progreso is somewhere you'll fall in love with. There are so many good seafood restaurants to check out here.
And if you're either staying or visiting Merida for a few days, it's only a 30-45 minute drive. You could go for the day or do what we did and get a hotel for the night in Progreso when visiting from Merida!
Lastly, I'd like to mention how affordable Progreso is compared to other beach town destinations in the Quintana Roo region, such as Playa Del Carmen, Cancun, and Tulum.
Are you looking to continue your adventures in another city? Assuming you've visited Merida already, and if you haven't, you really should, it's one of the best food cities in Mexico.
You then should go to Valladolid and spend a day or two in Valladolid visiting Chichen Itza. Then, after Valladolid, if you have more time, continue your journey to Isla Holbox, one of my favorite places in all of Mexico, a relaxing remote island with plenty of restaurants, a laidback beach, and lively nightlife.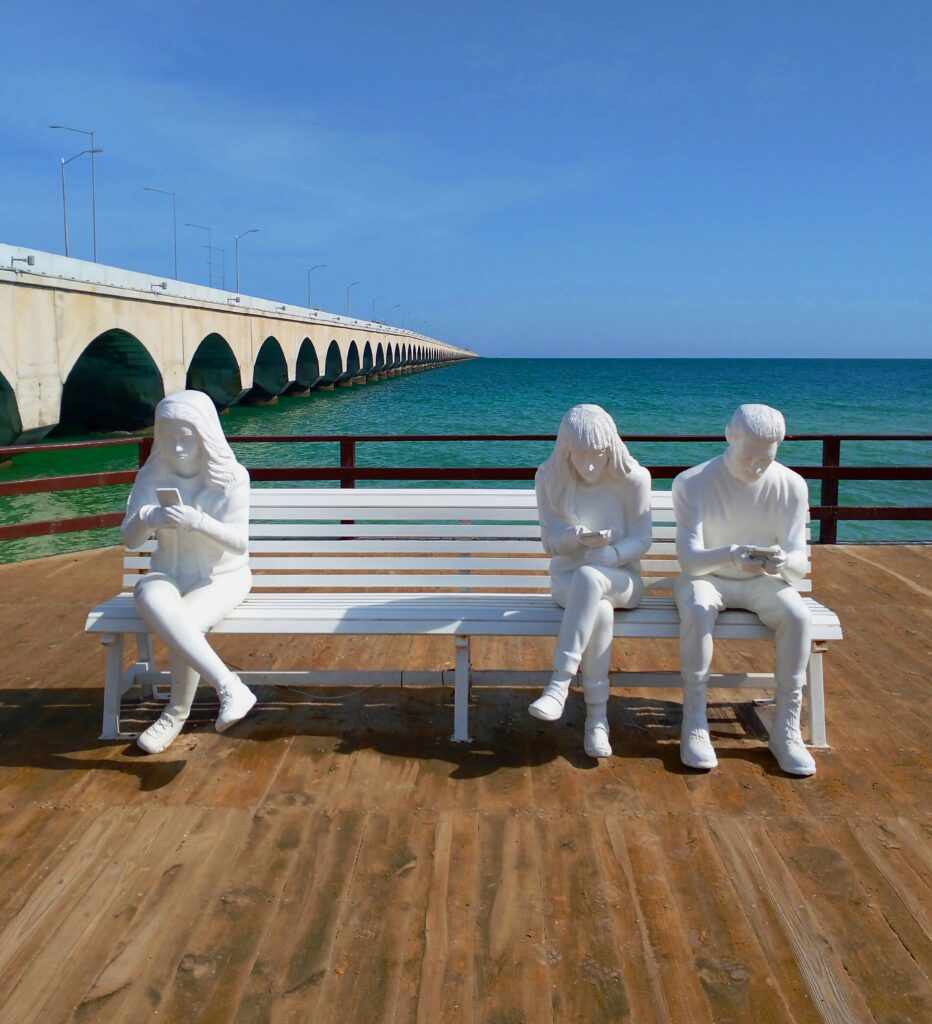 How safe is Progreso Yucatan?
Progreso is very safe for tourists to visit; it's a small port city full of friendly locals and beaches. Much safer than the Quintana Roo region of Mexico.
Is Progreso Yucatan worth visiting?
Progreso is worth visiting. This port city's unique landscape is stunning and has it all. As mentioned, the port city is rich nature-wise, with beaches, mangroves, and lagoons.
How to go from Merida to Progreso?
You must go to the AuroProgreso bus station in Centro Merida and then take the bus to Progreso, Yucatan.
Subscribe to Travel Hiatus!
Receive updates on my latest posts, insider travel tips & the best destination guides to your inbox!
Featured Image Credit: Mike Juarez / Unsplash
Happy & Safe Travels
---
Planning Checklist
---
Disclaimer: Please note that some of the links shared in this article might be affiliate links; this means that at absolutely no extra cost to you, we will earn a small commission for any sales generated through this article and/or this website. We recommend products/services we've either used or researched thoroughly – Thank you for supporting us so we can continue to share helpful travel content!