9 Cheapest Cities In Morocco To Visit
Are you planning a trip to Morocco and looking for the cheapest cities in Morocco to visit? You've come to the right place!
I'll cover the cheapest cities in Morocco to visit and live in, as well as a few of the best things to do in each city.
Below each Moroccan city, you'll find an average daily cost for those looking to visit and an average monthly living cost for those possibly considering moving.
Understand that all figures are averages; depending on your travel style, visiting your chosen destinations may be cheaper or cost more, and all figures are in USD.
With its rich culture, beautiful beaches, unique landscape, and delicious cuisine, Morocco has always been a top tourist destination.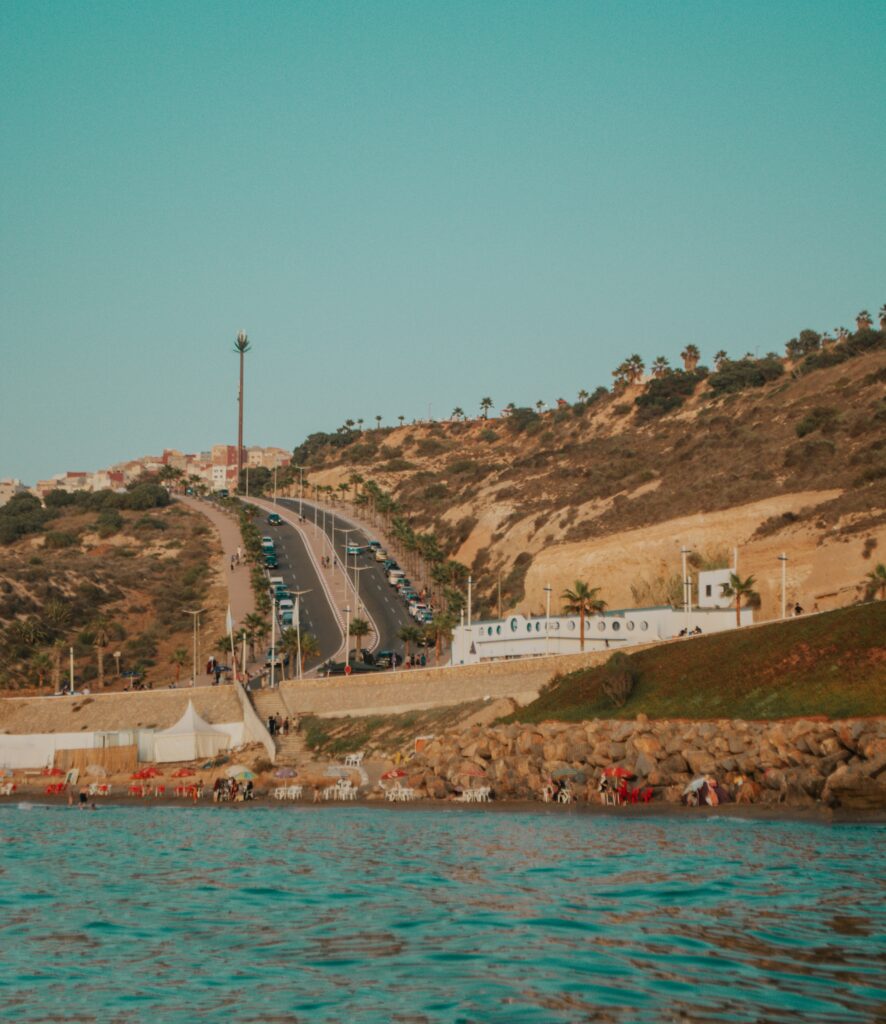 What makes Morocco a unique destination is the many unique, vibrant cities; each city is significantly different in landscape, culture, and ambiance.
Casablanca is a large, vibrant beach city, Chechaoeun is a small city located in the mountains nicknamed "the blue pearl," and Merzouga is a tiny town along the Sahara desert; see my point?
Overall, Morocco is one of the cheaper countries to visit in the world, and with so many places to see, most tourists tend to do extended trips in Morocco, visiting many cities in Morocco!
Fes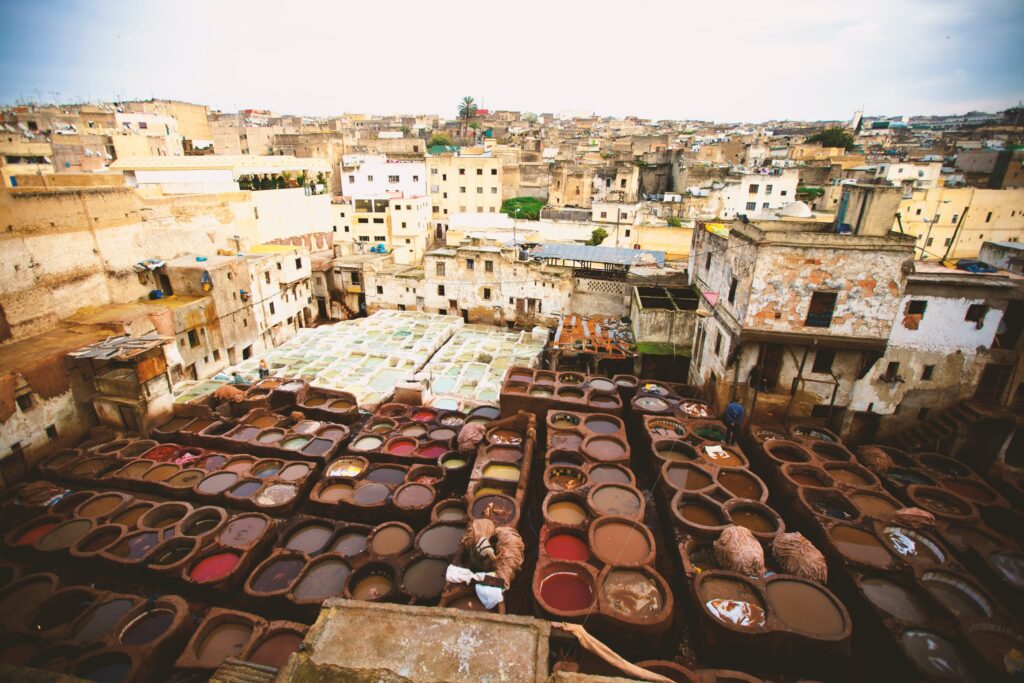 Fes is a beautiful city full of rich culture, and the city's famous Medina is a UNESCO World Heritage site; it's also the largest Medina in North Africa.
What makes Fes stand out from other cities in Morocco is its medieval Marinid architecture, many vibrant souks, and maze-like city landscape; it's easy to get lost here!
Located in the northeastern of Morocco, Fes is quite famous for its unique narrow streets and tight alleyways full of shops selling spices, carpets, traditional crafts, pottery, and much more.
For those looking to experience the most authentic history/culture of Morocco, Fes is the perfect destination for you.
Average Daily Visitor Cost: $53 US
Average Monthly Living Cost: $592 US
Rabat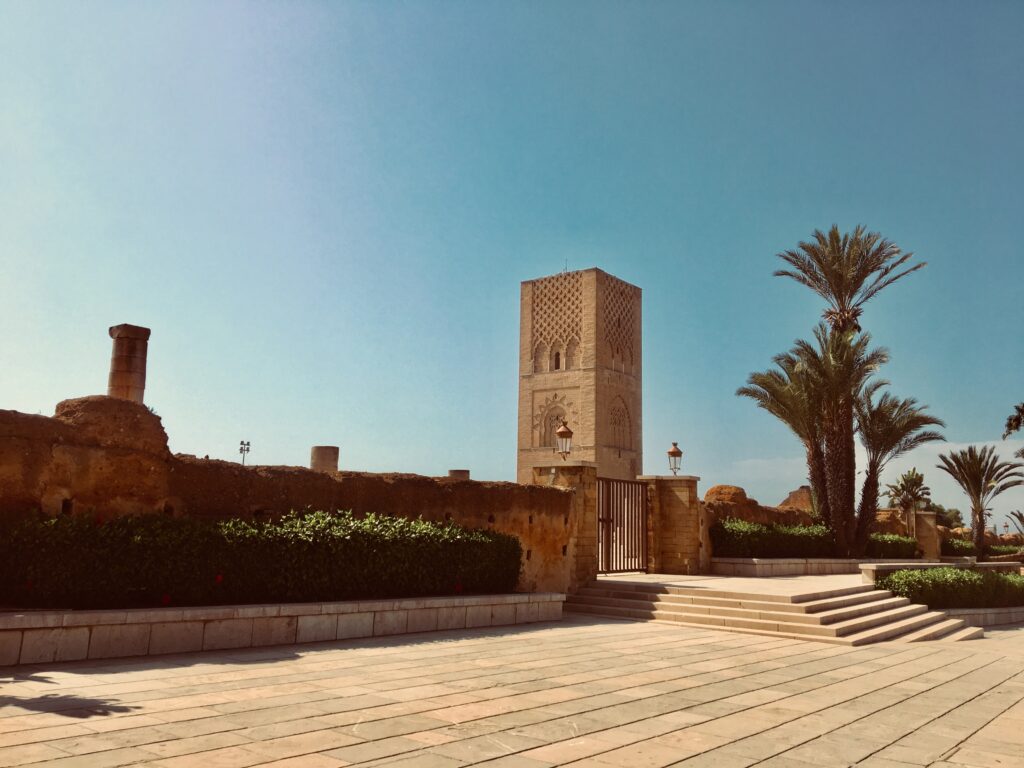 The coastal historical city of Rabat is known for its many unique landscapes and historical tourist attractions. It has numerous World-Heritage sites frequented by tourists.
Famous historical sites in the city relating to the city's rich French colonial past are the Hassan Town, Kasbah of the Udayas Masuoleum of Mohammed V, and many more.
Besides its historical past, Rabat is a vibrant city full of beaches and parks but overall is a laidback city. Despite Marakesh being the most popular city in Morocco, Rabat is actually the capital of Morocco.
Average Daily Visitor Cost: $57 US
Average Monthly Living Cost: $625 US
Merzouga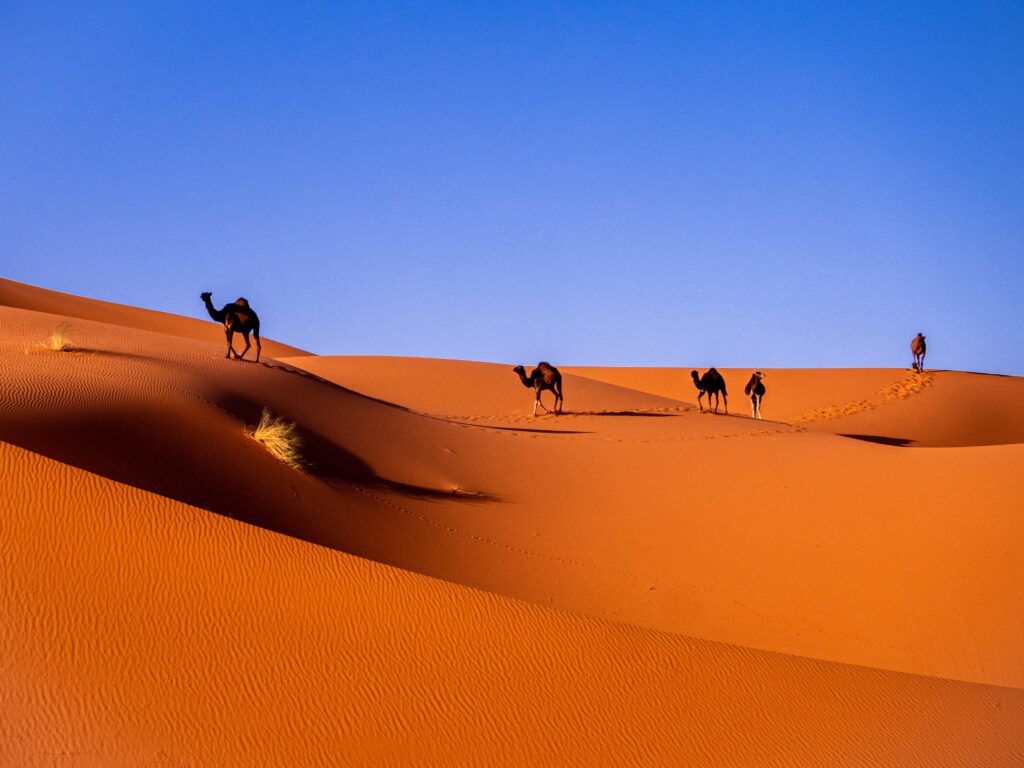 Commonly visited because of its location in the Sahara Desert. Merzouga is a tiny village located in the southern of Morocco and is most famous for its many dessert adventures and experiences.
One of the most popular things to do in Merzouga is to visit Erg Chebbi, a magnificent stretch of picturesque desert. Other activities include camel trekking, visiting the Merzouga Lake, a body of water in the middle of the desert, sand boarding, and more!
There are many budget and luxury accommodations to choose from when staying in Merzouga.
For those looking for a unique experience in the Sahara Desert and the chance to visit one of the most picturesque places in the world, you must visit Merzouga when in Morocco!
Average Daily Visitor Cost: $62 US
Average Monthly Living Cost: $590 US
Casablanca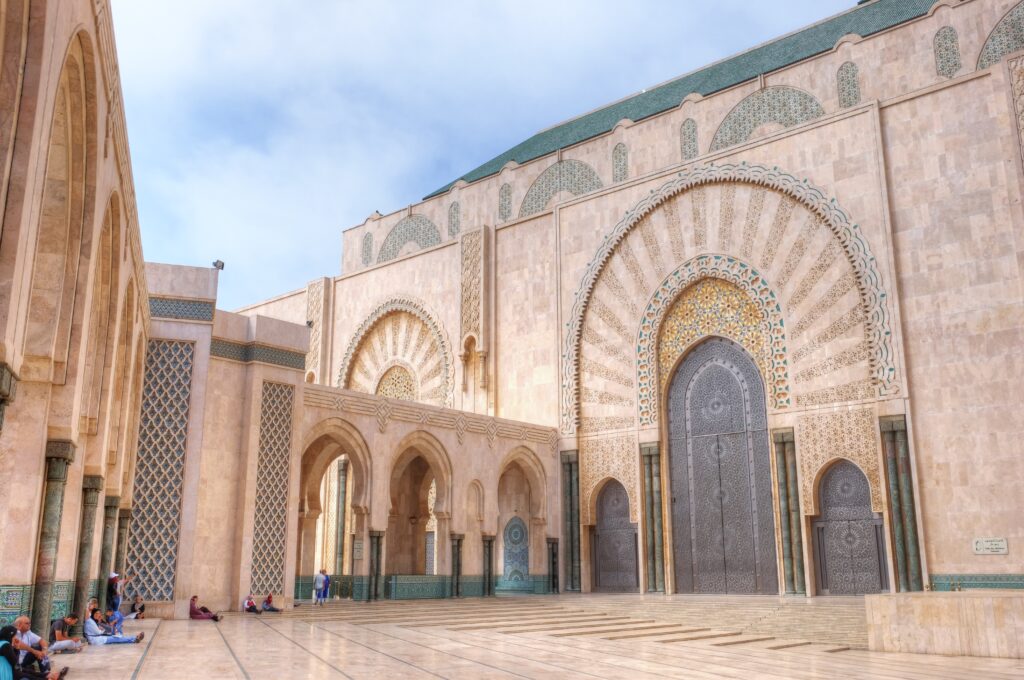 Casablanca is a famous bustling beach city famous for its unique architecture, culture/art scene, and luxury restaurants/hotels. It's also one of the most visited cities in Morocco.
Popular tourist sites in Casablanca are the Hassan II Mosque, Cathedral du Sacre Coeur, and Abderrahman Slaoui Museum.
Ain Diab is the most well-known area in the city, a neighborhood known for its shopping, restaurants, many tourist attractions, and stunning beach shoreline.
With its beautiful European art deco full streets, new-age architecture, bustling street markets, and luxurious conveniences, Casablanca has been a top tourist destination for many years.
For those looking for a bustling beach city full of conveniences, a nice beach, and a luxury feel, Casablanca should be first on your Morocco itinerary!
Average Daily Visitor Cost: $71 US
Average Monthly Living Cost: $820 US
Marrakesh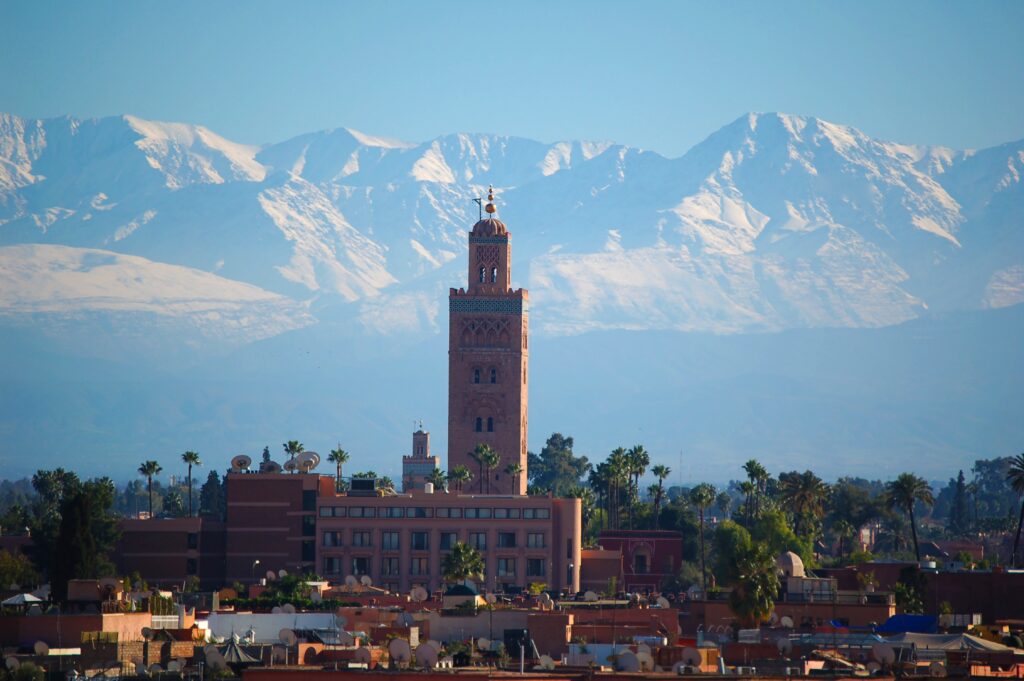 Founded in 1062 AD, the city of Marrakesh is a mix of African, Arabic, and European influences all into one.
As you stroll the Medina (old city), you will constantly be met with beautiful architecture, unique smells, street food, and vibrant colors. Looking around, it will sometimes feel like time has stood still in the city, making Marrakesh a unique visitor experience.
Must-experience activities in Marrakesh are strolling the many central souks (markets), visiting the many beautiful old villas, experiencing a hammam (steam bath), and historical mosques.
Jemaa el-Fnaa is the most famous market in the old city, with ample square space to wander looking for constant street eats and things to buy. Jardin Majorelle is a vibrant-colored home with a beautiful botanical garden; Yves St Laurent once owned the house.
A trip to Morocco without visiting Marrakesh is an incomplete trip; the city holds great significance to Morocco. And there is no shortage of things to do in Morcco's most popular city!
Average Daily Visitor Cost: $73 US
Average Monthly Living Cost: $832 US
El Jadida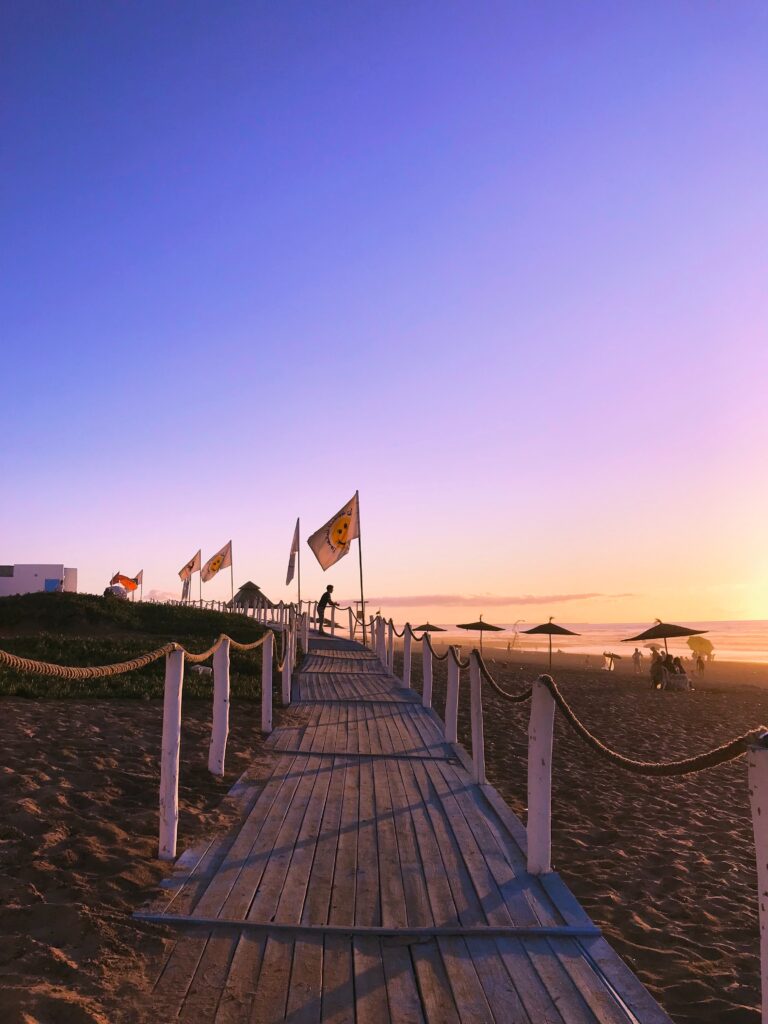 What was once a critical part of Portuguese colonization, El Jadida is a coastal port city known for its impressive walled fortress recognized by UNESCO, extensive beach shoreline, and mix of old and modern new-age architecture.
Here are a few must-do things in El Jadida besides visiting the famous walled fortress and beach: Portuguese Cisterns, which is a unique underground gloomy chamber, the Sidi Bouafi Lighthouse, and the Mosque El Bannani.
Also, make sure you visit the Carrefour Market, the town's largest bustling local market. It's an excellent place to try different foods and pastries and is one of the only places in the city where you can purchase alcohol.
The laidback town of El Jadida is often overshadowed by its popular neighbor, Casablanca. But there are many things to do in El Jadida, and the beach town offers a nice scenery change from Casablanca's bustling, busy streets.
If you're staying in Casablanca, you can always visit El Jadida for a day trip; it's only 1 hour and 20 minutes from Casablanca.
Average Daily Visitor Cost: $76 US
Average Monthly Living Cost: $670 US
Chefchaouen
Commonly referred to as "the blue city or blue pearl," Chefchaouen is a small town located among the Rif Mountains in Morocco in the northwest.
The town's nickname comes from the many blue-painted houses throughout the quaint, charming town.
You'll find handcrafted goods, street food, and local cafes when wandering its famous blue-painted streets. Chefchaouen is known for its mountainous surroundings, bustling town square, old-fashioned hammams, and friendly locals.
There are also many exciting day tours from Chefchaouen, such as hiking the Rif Mountains, trekking Talassemtane National Park, and visiting the Akchour Waterfalls.
Traditional has kept a stronghold in Chefchaouen, and locals have continued to maintain the blue-painted landscape in the town. While there are several different theories as to why the houses are all painted blue, it is a mystery to this day, making Chefchaouen a bit of a mystical wonder.
A visit to Chefchaouen should most certainly be considered on your Morocco itinerary when planning a trip!
Average Daily Visitor Cost: $77 US
Average Monthly Living Cost: $640 US
Essaouira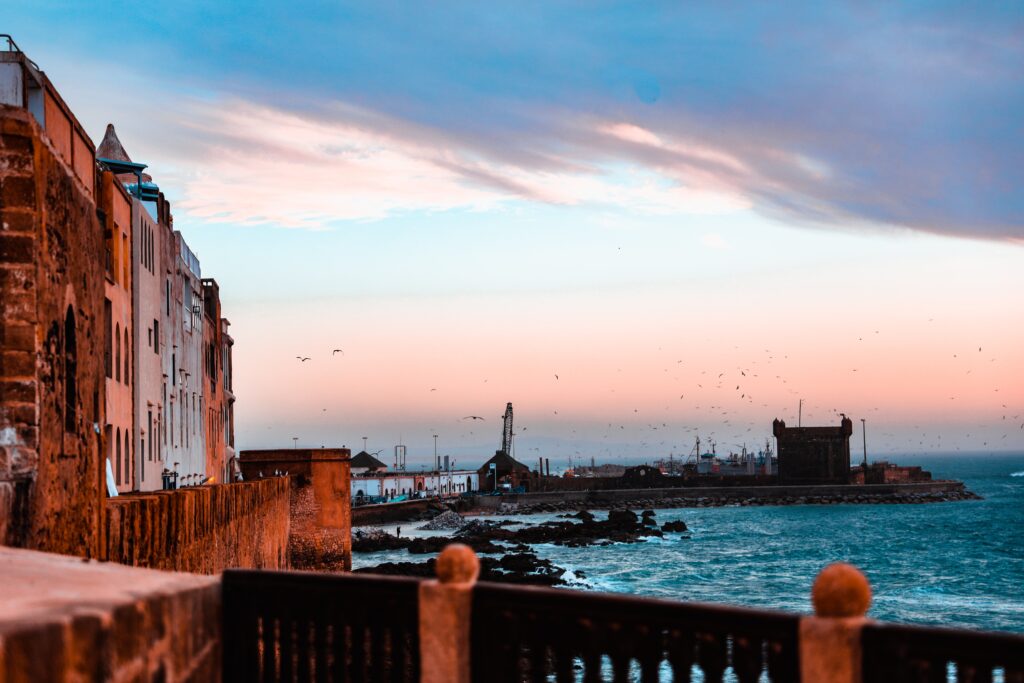 The tiny port city of Essaouira is located along Morocco's Atlantic coast. It is most well-known for its historical sites, vibrant culture, and stunning extensive beach shoreline covering more than half the city's coastline.
Essaouira has a unique landscape; one minute, you'll find yourself exploring its winding city alleyways, and the next, the ancient City Walls, and then its large beach shoreline.
Consider visiting the Medina of Essaouira, Sqala du Port (the city's main port), Place Moulay Hassan, Bab Marrakech Tower, and Centre de la Bijouterie, the perfect place to find high-quality crafted items/souvenirs.
Seafood lovers, you'll love visiting Essaouira; the city is known for its many excellent seafood restaurants because of its fishing port.
If you're staying in Marrakesh as a base when visiting Morocco, as many do. You can always make a day trip to Essaouira or spend a night/two; it's 2 hours and 40 minutes from Marrakesh.
It's an ideal place to relax and wind down as you take a break from the lively atmosphere of Marrakesh.
Average Daily Visitor Cost: $82 US
Average Monthly Living Cost: $680 US
Tangier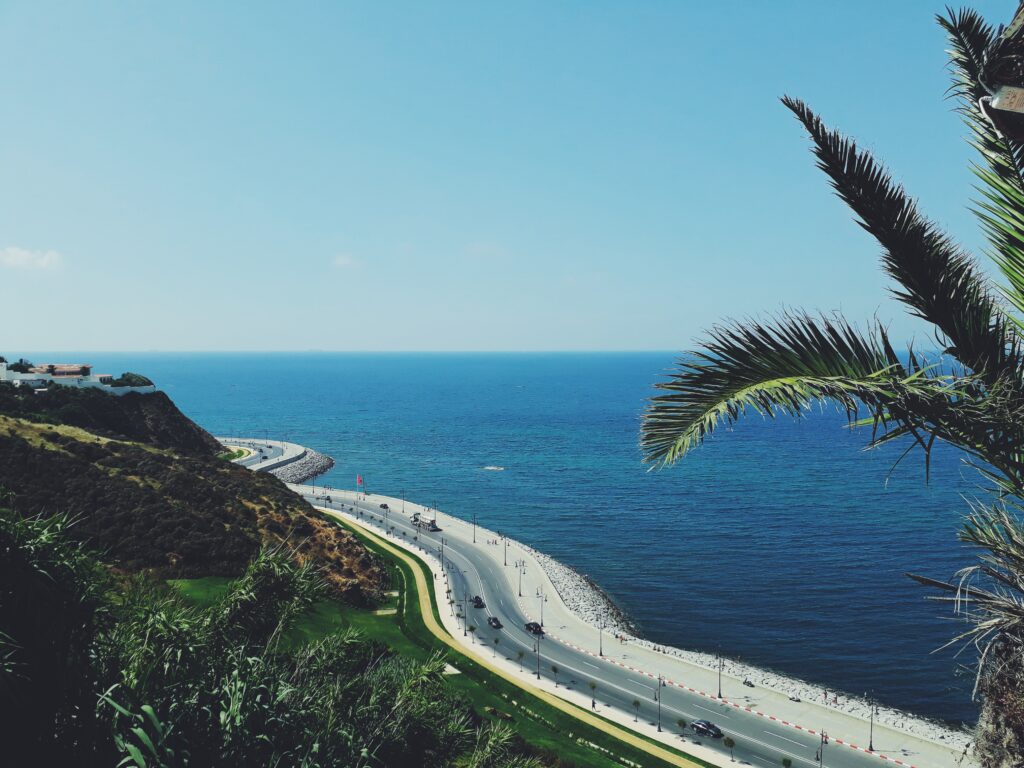 Famous for its luxury accommodations, picturesque beach promenade full of excellent restaurants, and lively nightlife, Tangier has become one of the most popular places to visit in Morocco over recent years.
The most famous tourist attractions in Tangier are the Hercules Caves, an archaeological cave complex known for its long history, Grand Socco, a market square full of many vendors, and Tangier American and Kasbah Museums.
Every day, there's a ferry operating between Tangier and Gibraltar, a British territory in the southern part of Spain. It's only a 1.5-hour trip, so you could always visit Gibraltar from Tangier for a day trip!
While Tangier isn't one of the cheaper cities to visit in this list of cheapest cities in Morocco, it's one place you should definitely consider adding to your itinerary in Morocco!
Average Daily Visitor Cost: $98 US
Average Monthly Living Cost: $940 US
Best Time to Visit Morocco
While Morccoo is an all-year-round destination, the Fall and Spring are the two ideal times to visit.
Spring in Morocco is from late March to May, and Fall runs from September to October.
During these seasons, you can experience all the destinations in your itinerary without the weather being too chilly or scorching hot.
If you choose to visit during the Wintertime, from December to February, prepare yourself for chilly temperatures, especially when visiting any cities in the mountains or deserts. Also, during this time, the coastal towns in Morocco are far from what they are during all other times of the year!
If you choose to visit during the Summertime, from mid-June to August, anticipate humid, hot weather. Visits to desert towns like Merzouga can be unbearable for the most part. Still, on a positive note, summertime is an excellent time to enjoy the coastal cities of Morocco to the fullest!
Shoulder Season Morocco
There are two shoulder season periods in Morocco when you'll experience fewer crowds of tourists and cheaper hotels/flights within the country.
November to February: The quietest time of year in Morocco and the best time to explore. Despite the cool weather, trips to the Sahara Desert during this time are fun and cozy.
June to August: With the hottest temperatures of the year, accommodation prices are lower this time of year as most tourists are vacationing in Europe instead. But this is also a great time to explore, and places like Chefchaouen make for an ideal visit because of its cooler mountain temperatures.
RELATED: Cheapest Cities in Turkey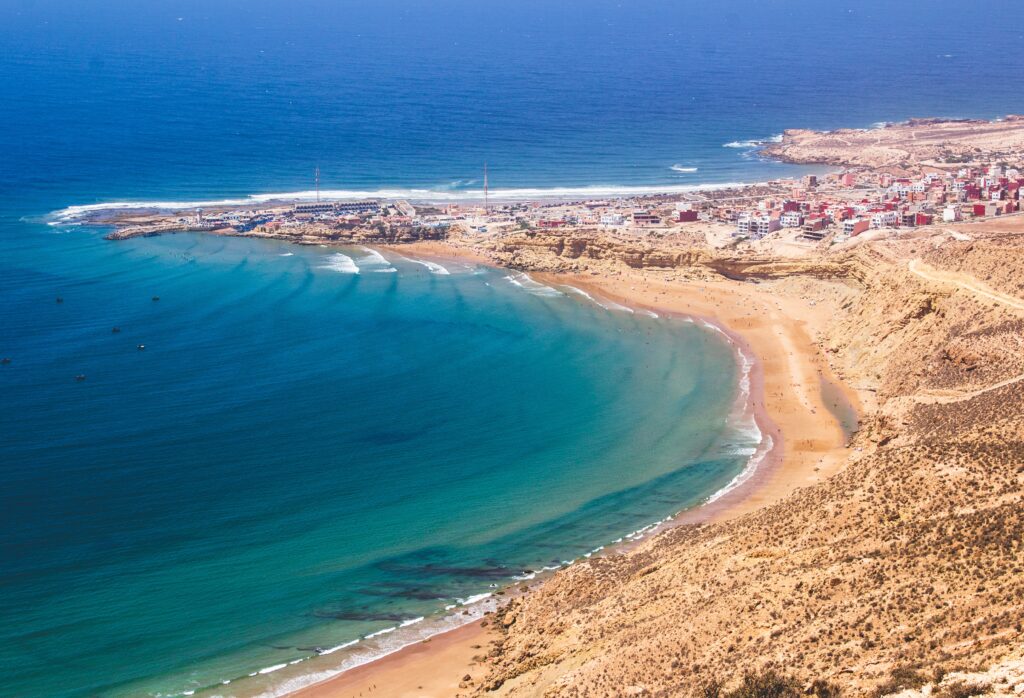 Cheapest Cities in Morocco to Live
All the places mentioned in this list of the cheapest cities in Morocco have their unique traits, with significantly different landscapes. Still, only some cities are suitable for living or spending a few months as a digital nomad.
Let's talk about which cities in Morocco are ideal for living. Things being considered would be whether the city is developed, has many shops, is easy to get around, and how close the nearest airport is.
These are the top three cheapest cities in Morocco you should consider living in!
El Jadida — A historical tiny beach town ideal for laidback living with all the conveniences one may need, the nearest airport is in Casablanca, over 1 hour away. If you prefer a more bustling city, consider Casablanca instead of El Jadida
Marrakesh — Known for being the most visited place in Morocco, Marrakesh is a lively city with many attractions, parks, shopping malls, and more
Tangier — Beautiful beaches, bustling markets, lively nightlife, and many restaurants. Tangier is an excellent city to call home. The city has an airport as well, and you can fly to many European destinations quickly due to Tangier's close location to Spain
Is Morocco affordable to live in?
For a single adult, the average monthly spending cost is $800 US; this includes an apartment, food, and all monthly spending costs. This is a country-wide average.
It also depends on which city you choose to reside in; the more well-known cities in Morocco will cost slightly more than $800 US monthly. Figures assisted by CostOfLiving
Where is the best place to live in Morocco?
The most popular places to live in Morocco are Marrakesh, Casablanca, and Tangier.
It all depends on what type of city you'd prefer to live in, whether that be a lively city or a quieter beach town.
RELATED: Cheapest Places in Thailand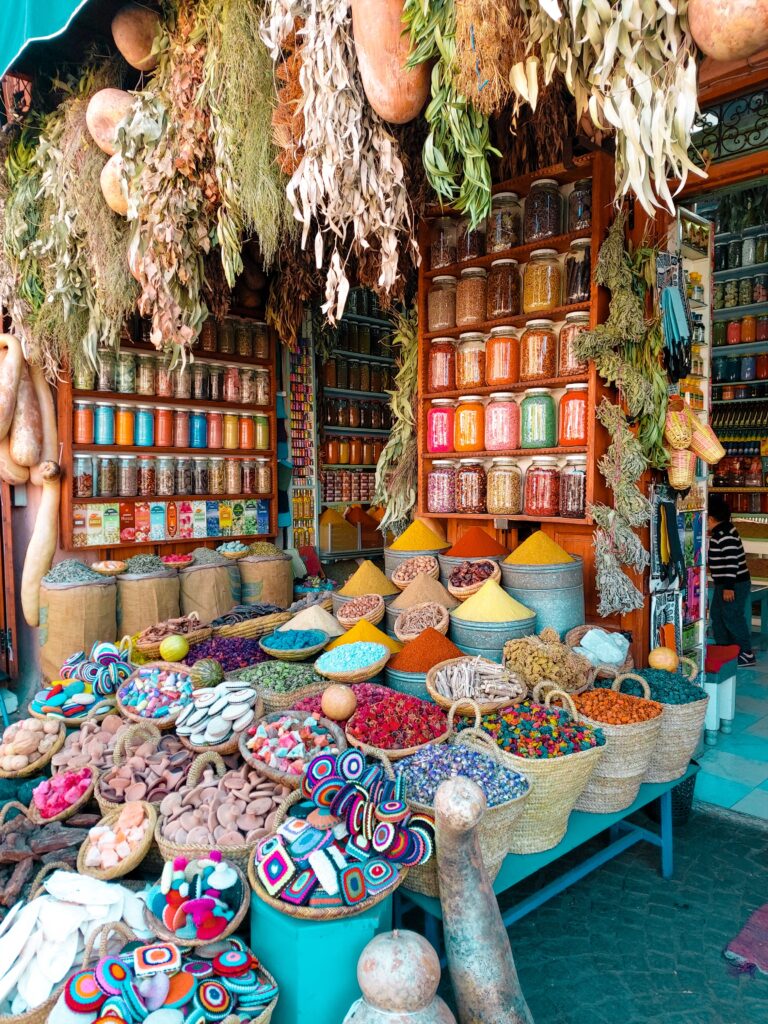 Is it cheaper to go to Marrakech or Casablanca?
Casablanca is slightly cheaper than Marrakech due to its more affordable accommodation costs, though other things like food, transportation, and activities in Marrakech are cheaper.
Is Morocco cheap to visit?
Morocco is considered a cheap destination, especially compared to neighboring countries like Portugal and Spain. But Morocco also isn't one of the cheapest countries in the world to visit.
Is Morocco cheaper than Turkey for tourists?
No, it's not; Morocco is more expensive to visit than Turkey in all aspects. Accommodations are slightly more costly in Morocco compared to Turkey, but when it comes to food and transportation, costs are higher in Morocco than in Turkey.
Is Tangier cheaper than Marrakech?
Visiting Tangier is slightly more expensive than Marrakech because of its coastal beach hotels, but if you're considering living costs, Marrakech is cheaper than Tangier.
Is Thailand cheaper than Morocco?
Thailand is significantly cheaper to visit than Morocco in all aspects: accommodations, food, transportation, and entertainment; everything costs less in Thailand compared to Morocco.
Subscribe to Travel Hiatus!
Receive updates on my latest posts, insider travel tips & the best destination guides to your inbox!
Happy & Safe Travels
---
Planning Checklist
---
Disclaimer: Please note that some of the links shared in this article might be affiliate links; this means that at absolutely no extra cost to you, we will earn a small commission for any sales generated through this article and/or this website. We recommend products/services we've either used or researched thoroughly – Thank you for supporting us so we can continue to share helpful travel content!