12 Cheapest Places to Travel in 2024
Are you looking for the cheapest places to travel in 2024? While traveling can benefit our minds and bodies, it can also present a financial obstacle.
That's why I compiled a list of the cheapest places to travel to in the new year!
Even the most ambitious travel plans can be thwarted by annoying taxes, high plane ticket prices, accommodation costs, and local travel expenses. I get it; you want to travel but to cheap travel destinations.
But you don't have to abandon your travel plans entirely because they add up in cost. There are many cost-friendly places to visit in the world. Some figures assisted by ChampionTraveler. All numbers considered are in USD.
"The journey is more important than the destination"
You can visit many places on a limited budget. Although they might not be the most popular destinations, you'd be surprised by the countries I have on this list.
Turkey is a solid example of that; it was rated the #1 most-traveled country last year. It also ranks 3rd cheapest on my list. You will be amazed at the combination of affordable prices, great things to do, and beautiful destinations.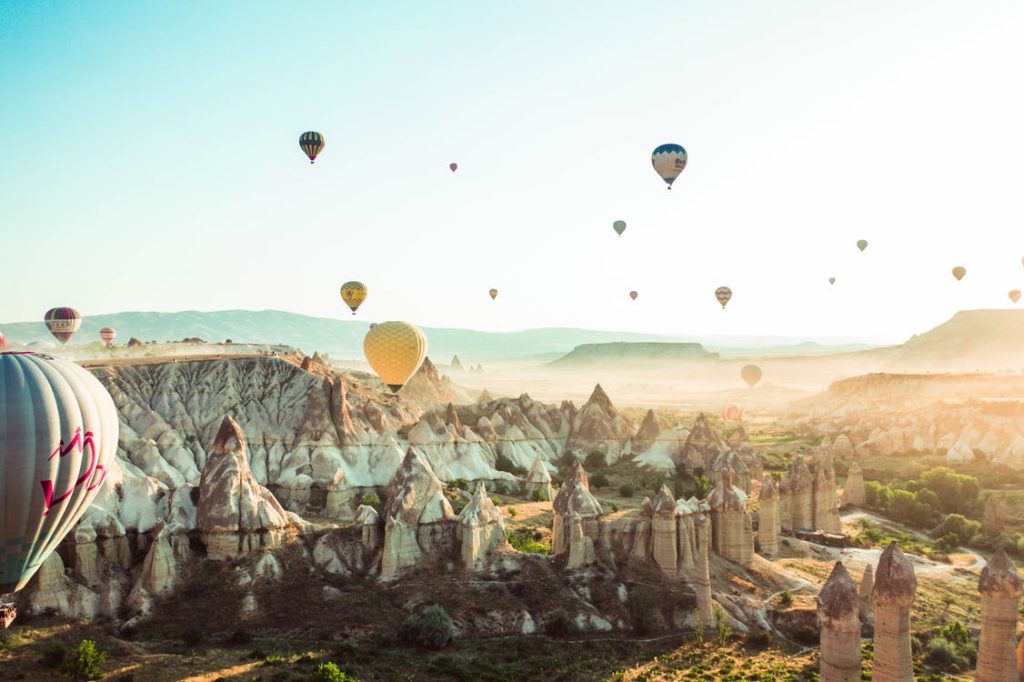 My friends and family always ask this question, so I put a list together. I've included destinations from all walks of life to complete the list.
As you travel to these cheap destinations, having a budget for your trip will only allow you to save more for your next trip in the future.
Keep in mind when visiting any country, whether cheap or expensive. The cost of the trip all starts with your plane ticket.
If you're looking for the cheapest places to travel to, you should start by saving on your plane ticket. So use Skyscanner to help you find the cheapest plane ticket!
VIETNAM – $37+/Day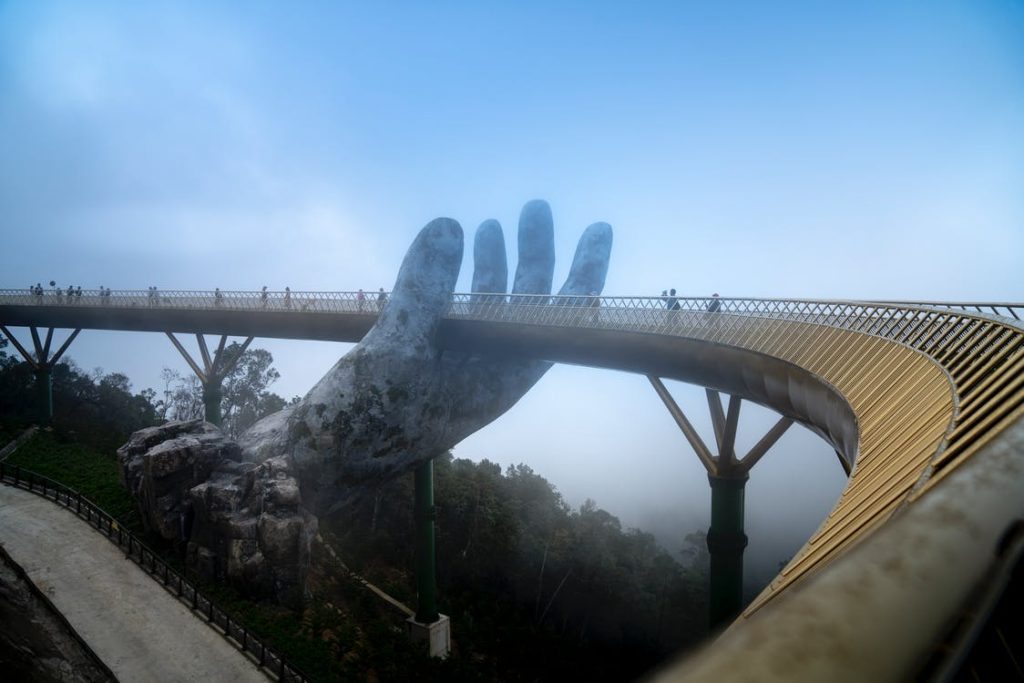 Each traveler has certain expectations of Vietnam before they visit it. And Vietnam can be very different from their home country. Vietnam has beautiful beaches and stunning mountain ranges.
While you can find all these aspects elsewhere in the world, the best part about a trip to Vietnam is the local experience.
Sticking to a budget in Vietnam will keep you at around $37 US/a day. This makes Vietnam the cheapest place to vacation in the world. Make sure you visit the Golden Bridge, photographed above, if you visit Da Nang.
Then there's the cuisine. Vietnamese food is loved worldwide; if you've tried it, you'd understand why. With so many rich and complex flavors, it's hard not to crave.
You can pull out a stool on the street and enjoy some Pho from a street food vendor alongside the locals. Moments like these are what make me miss Vietnam the most.
Keep an eye out for a few scams that occur in busy tourist areas. Taxi scams, money exchange vendors, and pickpocketing are common.
Top Places to Consider:
Hanoi
Ho Chi Minh City
Da Nang
Cheapest Places to Travel to in Vietnam: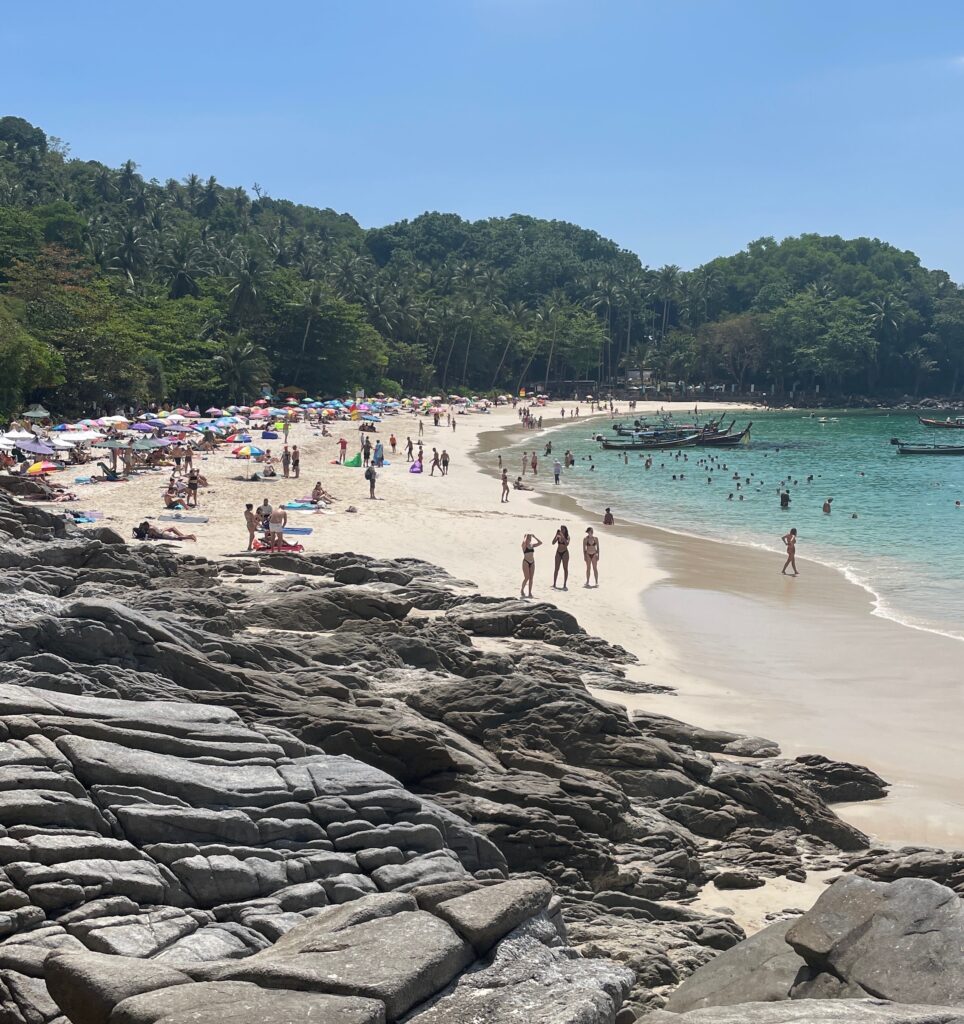 It seems like everyone has a friend who's been to Thailand, and they haven't stopped talking about it since they've returned. Thailand is a popular destination because of its idyllic islands, rich culture, and tasty cuisine.
Thailand also has some of the world's most beautiful beaches and islands. One example is the famous Maya Bay; this beach was the backdrop of the movie "The Beach" with Leonardo DiCaprio.
There's a large selection of cities offering cheap living costs in Thailand, each with unique attributes.
Chiang Mai is a mix of the country's cheapest/most well-known to travel to; it's located in the North. It's a lively city with no high-rise buildings and many mountains surrounding it. But it still offers modern amenities throughout the city.
The average cost per day in Thailand is $45.00 USD. At such a low cost, there's a reason Thailand is a top choice for budget travelers. This makes Thailand one of the cheapest places to travel to.
Top Places to Consider:
Cheapest Places to Travel to in Thailand: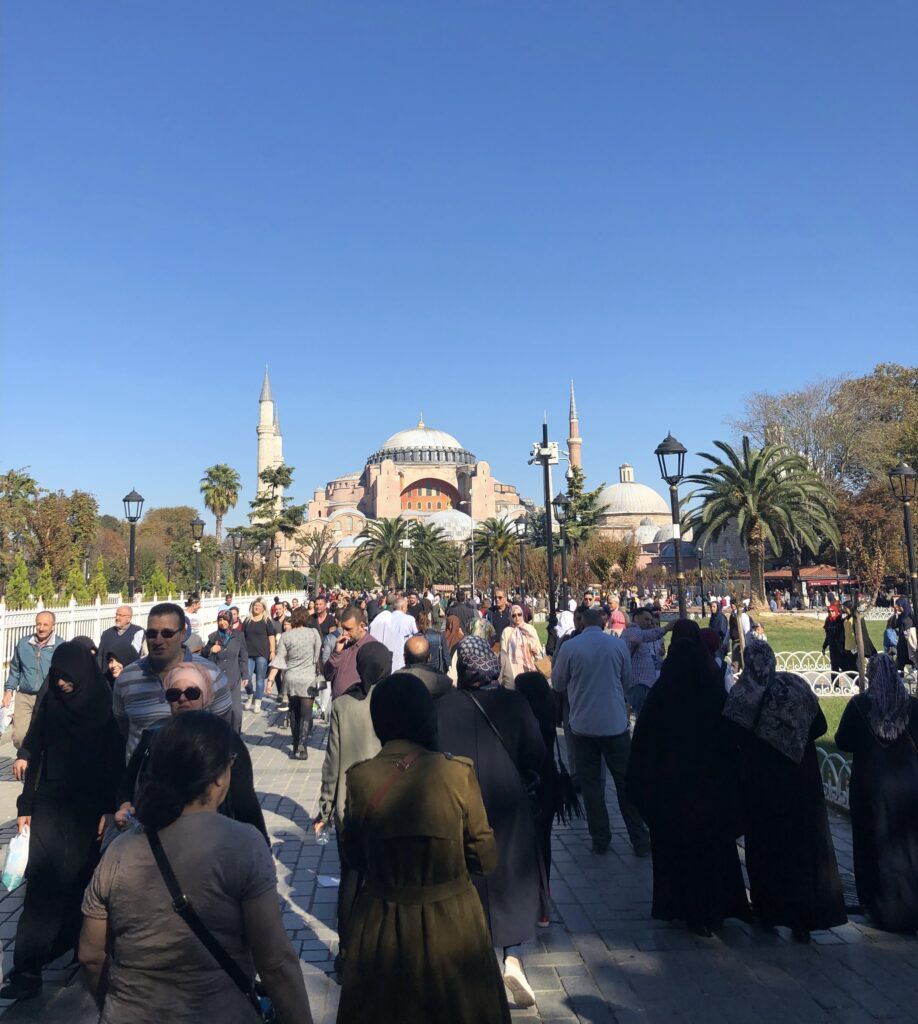 Having recently gone through an economic crisis, the local Turkish currency, the Lira, has seen quite a decline in the last few years.
Turkey has been a cheap place to visit for years, but with the economic crisis, it's become even more affordable. This makes Turkey one of the cheapest places to travel in the world.
A budget of just $47 USD/day will cover everything you need here.
Ranked #1 most traveled country in 2021, Turkey has several beautiful cities to discover. The hustle and bustle of Istanbul is home to The Grand Bazaar; you can shop there for days with local vendors offering just about anything and everything.
Try the various donor, shawarma, and local Turkish eats while visiting.
When you've exhausted yourself from Istanbul, head to Izmir or Bodrum to relax. Bodrum is a seaside city that shares the Aegean Sea with Greece. It's very picturesque and has attributes quite similar to Positano in Italy but at a fraction of the price!
Last but not least, head over to the Cappadocia region and take a hot air balloon ride. Have you seen the photos of a rocky landscape with several hot air balloons flying online? That's in Cappadocia.
Top Places to Consider:
Cheapest Places to Travel to in Turkey:
PERU – $55+/Day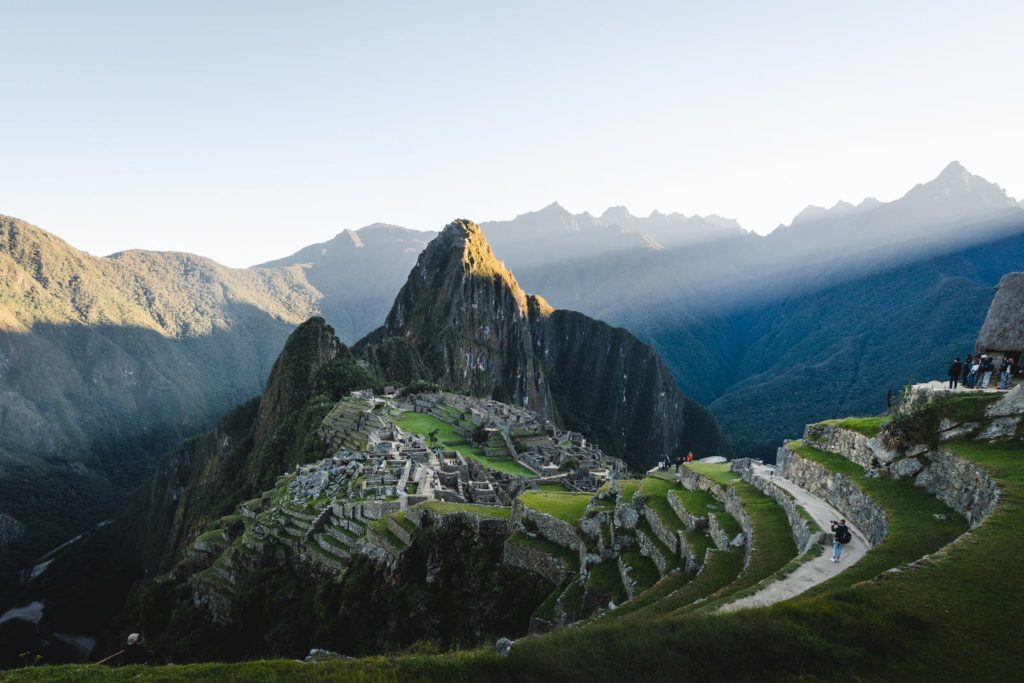 Peru is one of the most popular places to visit in South America because of Machu Picchu. Peru has some of the oldest archeological sites in the world, and nature here is mesmerizing.
It's home to some of the world's most pristine jungles, mountains, and waterfalls.
If you enjoy hiking, this is the place you need to visit without a doubt. The Rainbow Mountains in Peru are a must-visit!
Peru ranks as the cheapest destination to travel to for transportation; conversely, accommodations don't seem as reasonable as the transportation there. But there are still great value accommodations up for grabs in Peru.
The locals in Peru are friendly and welcoming, but I will advise you to be careful from Taxi scams, pickpocketing, and strolling down less crowded streets.
Top Cities to Consider:
Cheapest Places to Travel to in Peru: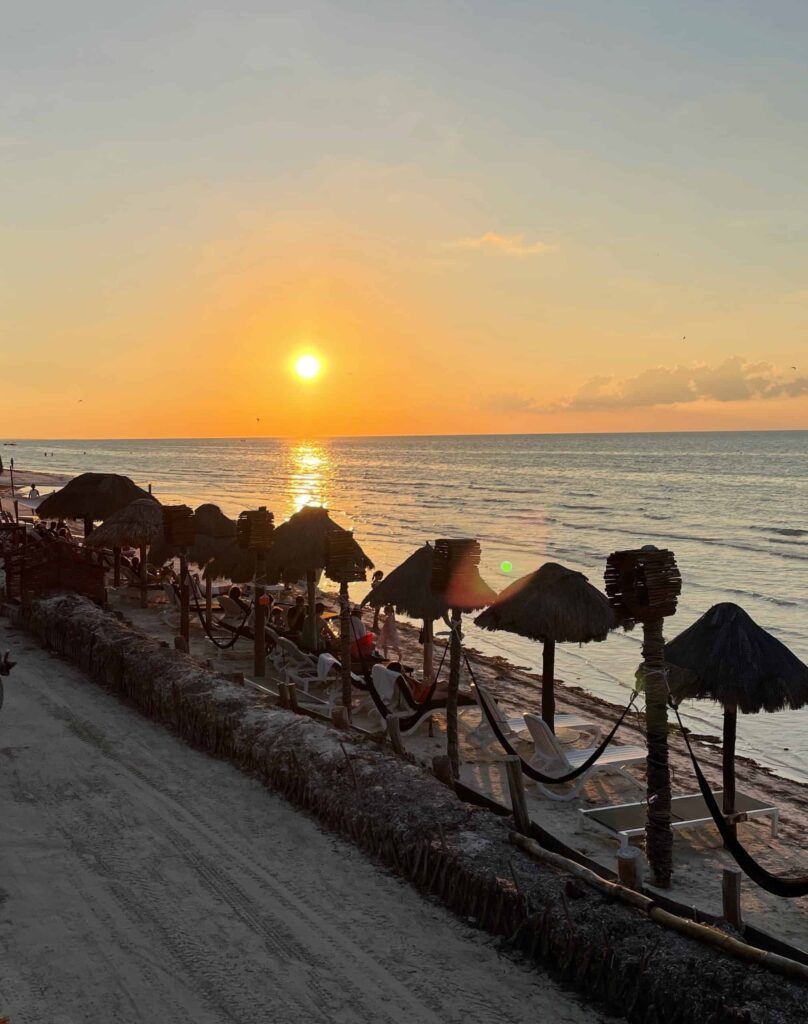 Regarding the cheapest destination vacations, Mexico is number one for me!
Mexico has some of the best food in the world, so many different cities to discover, and all-around warm weather throughout the year. What's not to love? Travelers come from all over the world to Mexico annually for all this.
Traveling around Mexico is convenient and cheap; ADO buses will cost you around 6-10 USD, and ferries 15-30 USD.
Mexico can be as cheap as you want; you must know where to go. There are expensive restaurants everywhere in the major tourist cities, but if you eat where the locals are, it's much cheaper.
Regarding accommodations, hotels are priced around 100-200 USD a night. Hostels everywhere in each big city will cost you around $20-70 USD a night. This makes Mexico one of the cheapest places to travel to.
Top Cities to Consider:
Cheapest Places to Travel to in Mexico:
PHILIPPINES – $75+/Day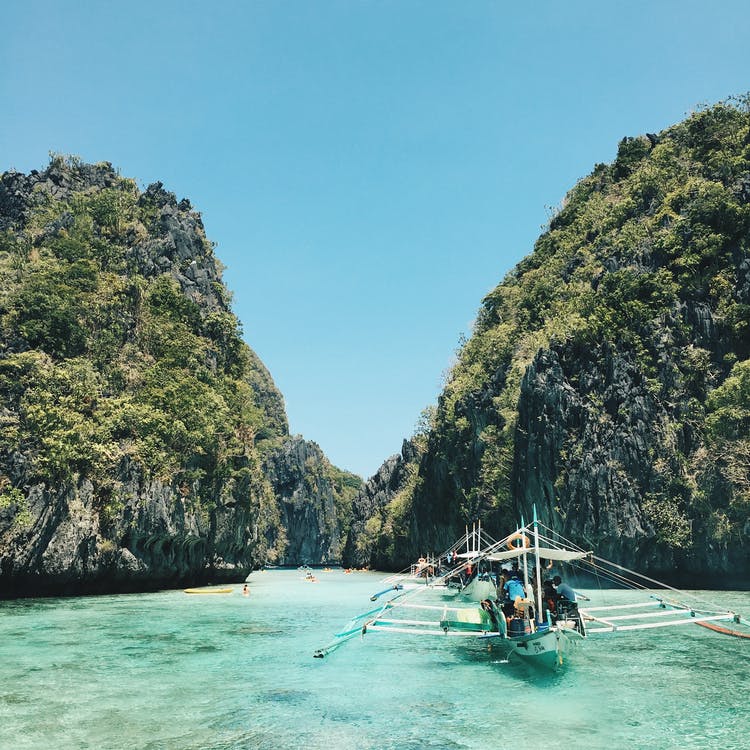 The Philippines used to rank in the top 3 for cheapest places to travel to. But over the years, prices have risen for everything in the country.
Food prices for dining out in the Philippines have increased in the last three years. That said, cooking your food in the Philippines will save you money. That's because produce is cheap here.
I've always been fascinated by the Philippines because the whole country is scattered with so many islands. My favorite is El Nido, Palawan, home to the famous El Nido Beach.
Ferry rides tend to be around 4-7 USD per ride. The countless amount of beautiful beaches on each island is overwhelming. The Philippines has some of the most beautiful beaches in the world.
Besides the beaches, my favorite thing about visiting the Philippines is the locals. Filipino people are the nicest nationality I've been around when traveling. I genuinely felt like I was home when visiting because of how welcoming locals are with tourists.
Dorm hostels are everywhere here; take advantage of this. They'll cost you as low as $5 USD per night. Costs can rise, but you can budget here if you want. This is why the Philippines makes my list of the cheapest places to travel.
Top Places to Consider:
Manila
Davao City
Cebu City
Cheapest Places to Travel to in the Philippines:
Davao City
Cebu City
Palawan
ARGENTINA – $117+/Day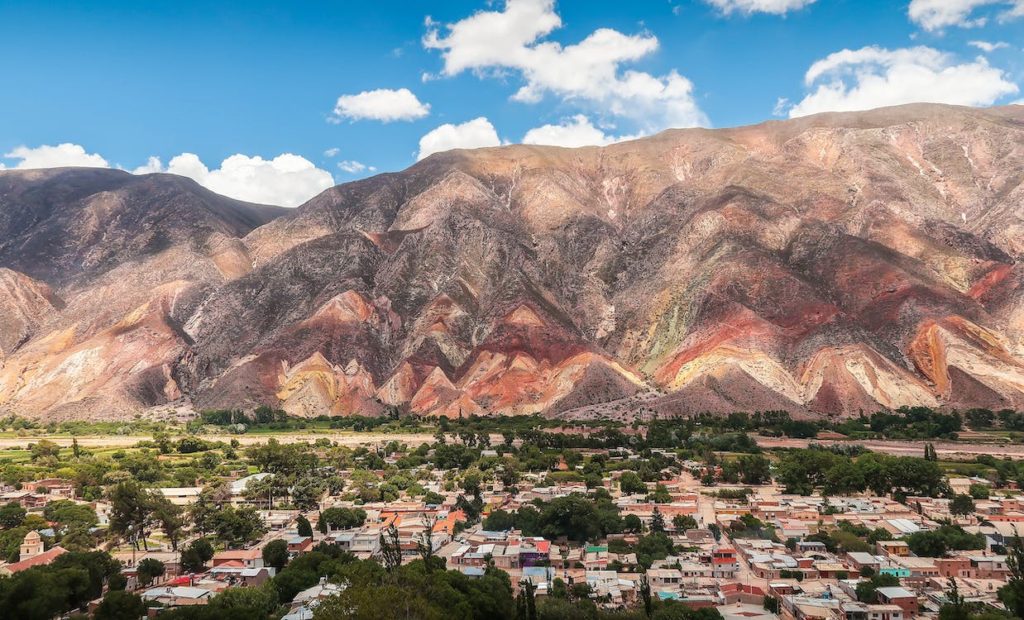 Like Turkey, Argentina has had a currency crisis over the last few years. Being affordable as it was, with the financial crisis, it's become even more affordable to visit this culture-rich country.
If you budget in Argentina, you can expect to spend as little as $117 USD a day, including accommodations, food, and transportation for the whole day.
Similar to Peru on this list, Argentina is well known for its great outdoors. The country's dynamic landscapes offer skiing, ice climbing, rock climbing, and many more opportunities.
But for me, the best part of Argentina is the food; the street BBQ is top-notch!
Argentinian people are very passionate about their food, and it shows. Locals are big meat eaters; the national dish is Asado (a large-scale BBQ with several cuts of meat over an open fire).
Top Places to Consider:
Buenos Aires
Rosario
Cordoba
Cheapest Places to Travel to in Argentina:
Cordoba
Mendoza
Buenos Aires
CUBA – $120+/Day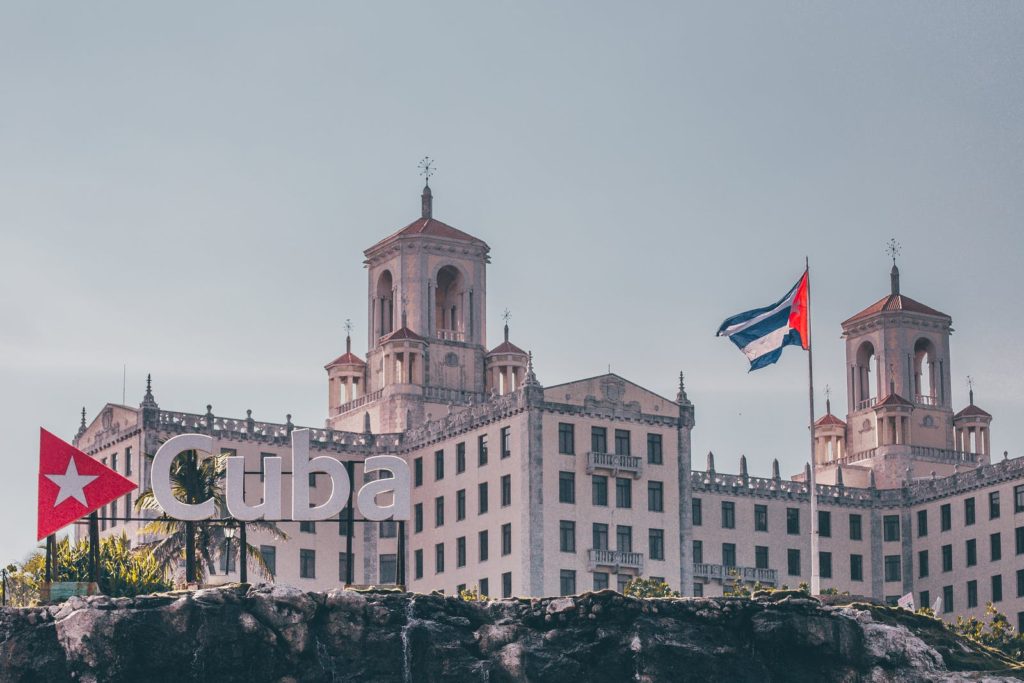 Cuba is relatively affordable, especially when compared to other Caribbean Islands. However, it is more expensive than in other areas of Latin America, such as Mexico and Central America.
Tourists will be charged tourist prices due to the particular currency that is available. On a tight budget, Cuba will cost you around $120 USD/ a day.
Cuba has powdery beaches, great food, and vibrant-colored buildings in Havana. Cuba also ranks as one of the safest countries for tourists to visit. Just don't criticize Fidel Castro when visiting.
There are always deals to visit Cuba all year round, especially the many resorts on Cuba's beaches. Take advantage of these when looking to book your trip to Cuba!
Top Places to Consider:
Havana
Santa Clara
Santiago de Cuba
Cheapest Places to Travel to in Cuba:
EGYPT – $123+/Day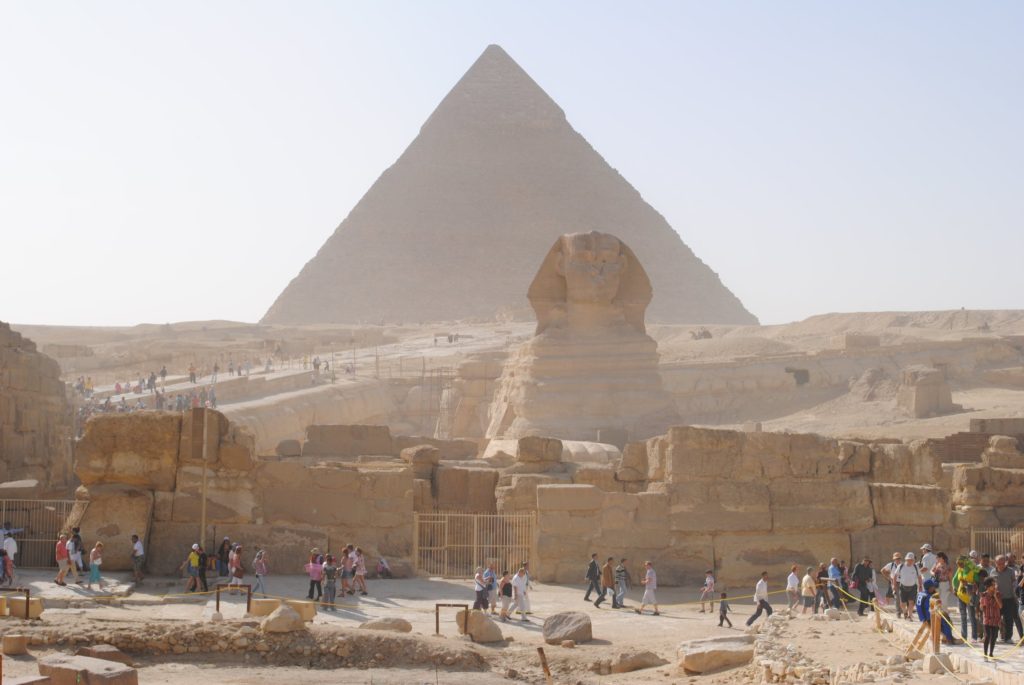 Besides where the pyramids were built, Egypt doesn't seem to come to mind when thinking of a charming, affordable destination.
It's not the cheapest place to travel to on our list, but it's still cheap; if you budget when visiting, $123 USD/a day will cover all your expenses. Not too bad at all, right?
The capital of Cairo is full of things to do: visit the famous Nile River and The Museum of Egyptian Antiquities or stroll the city center streets of Cairo day or night.
Alexandria is a large city along the Mediterranean Sea with much to do and stunning beaches. It's my favorite city in Egypt, offering a mix of beach/city life.
One thing to keep in mind when visiting Egypt is scams. Taxi and vendor scams are way too common here. Also, be careful if you take a trip to the pyramids; countless scams target tourists there, from camel rides to photo scams to take a photo of something and tour scams.
If you're a solo foreign woman traveler, I'd recommend you visit Egypt with a man (for safety reasons).
Top Places to Consider:
Cairo
Alexandria
Sharm El-Sheikh
Cheapest Places to Travel to in Egypt:
COLOMBIA – $127+/Day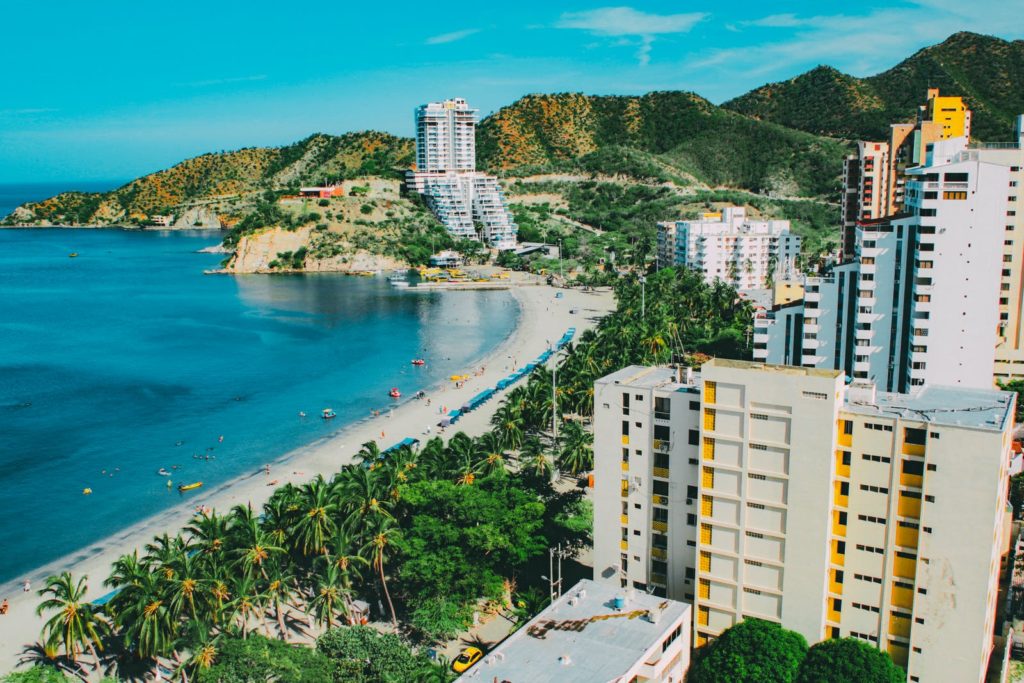 Colombia is a popular and affordable destination. If you're not staying in major hotels, accommodations are usually quite reasonable in Colombia.
Many markets sell cheap food, and buses are very affordable. Stay away from the chic neighborhoods in Medellin and Old Town Cartagena unless you're looking to spend more on just about everything.
On the other hand, if you stick to a budget, you can expect to spend $127 USD a day. This makes Colombia one of the cheapest places to travel to in the world for 2024.
Lately, I've been reading about Colombia quite a bit. The big cities of Medellin and Bogota have been popping up on my feeds much more recently. It makes sense because the country is slowly establishing itself as an up-and-coming major tourist destination.
Colombia should be on your bucket list. It's full of rainforests, unique ecosystems, and metropolitan cities.
Top Places to Consider:
Cheapest Places to Travel to in Colombia:
Bucaramanga
Barranquilla
Minca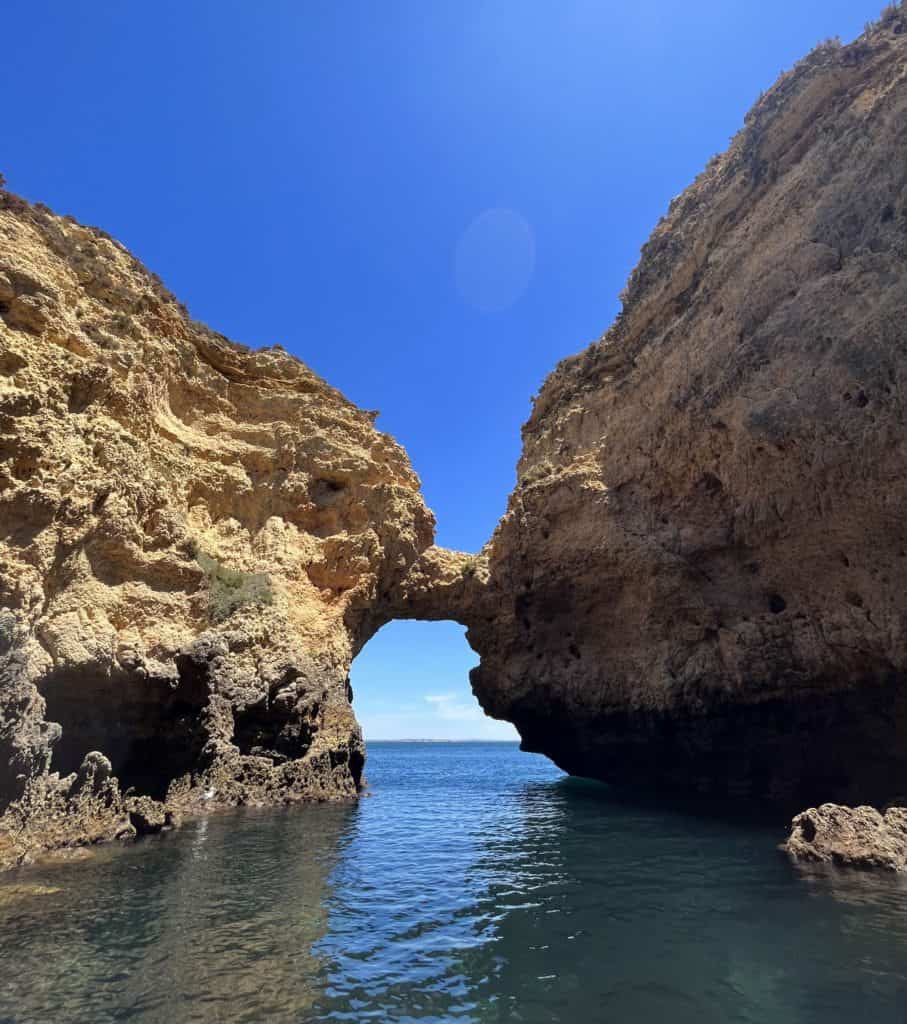 It surprises me how many people forget to mention Portugal when they think of European destinations to visit.
Not only is it one of the most affordable countries to visit in Europe, but it's also a country full of fantastic food, great wine, and stunning nature.
It's cheaper to visit during Autumn, but if you want to visit Portugal in its glory, you must go in the Summer.
The average daily cost in Portugal is between $145 USD a day. For years, Portugal has been one of Europe's cheapest places to travel. Of course, visiting the capital, Lisbon, will cost you more.
I strongly recommend going to Lagos, Portugal, in the Summer. Lagos is home to a stunning Old Town and some of Europe's most excellent beaches.
But I still recommend you visit the capital and experience the heart of Portugal's culture, diverse cuisines, and vibrant city atmosphere.
Top Places to Consider:
Cheapest Places to Travel to in Portugal:
CROATIA – $147+/Day
Croatia is one of the cheapest countries to visit in Europe, sharing the Adriatic Sea with Italy; it's far more affordable than visiting Italy.
With the local currency being the Kuna instead of the Euro, you will pay a fraction for things versus other European destinations. If you're looking to visit on a budget, it will cost you about $147 USD per day.
Croatia's beaches are known worldwide for their powdery white sand, clear turquoise waters, and cliffside hills. Make sure to visit the many National parks in Croatia, full of rich nature views.
I personally really enjoyed the architecture of Old Town Dubrovnik. Even though it may not be cheap, Yacht Week in Dubrovnik is definitely on the bucket list!
Suppose you're after a European Summer destination with charm, lovely beaches, and a romantic setting. But don't want to strain your wallet. Despite being the last-ranking country on my list of cheapest places to travel to, I highly recommend you consider visiting Croatia.
Top Places to Consider:
Cheapest Places to Travel to in Croatia:
---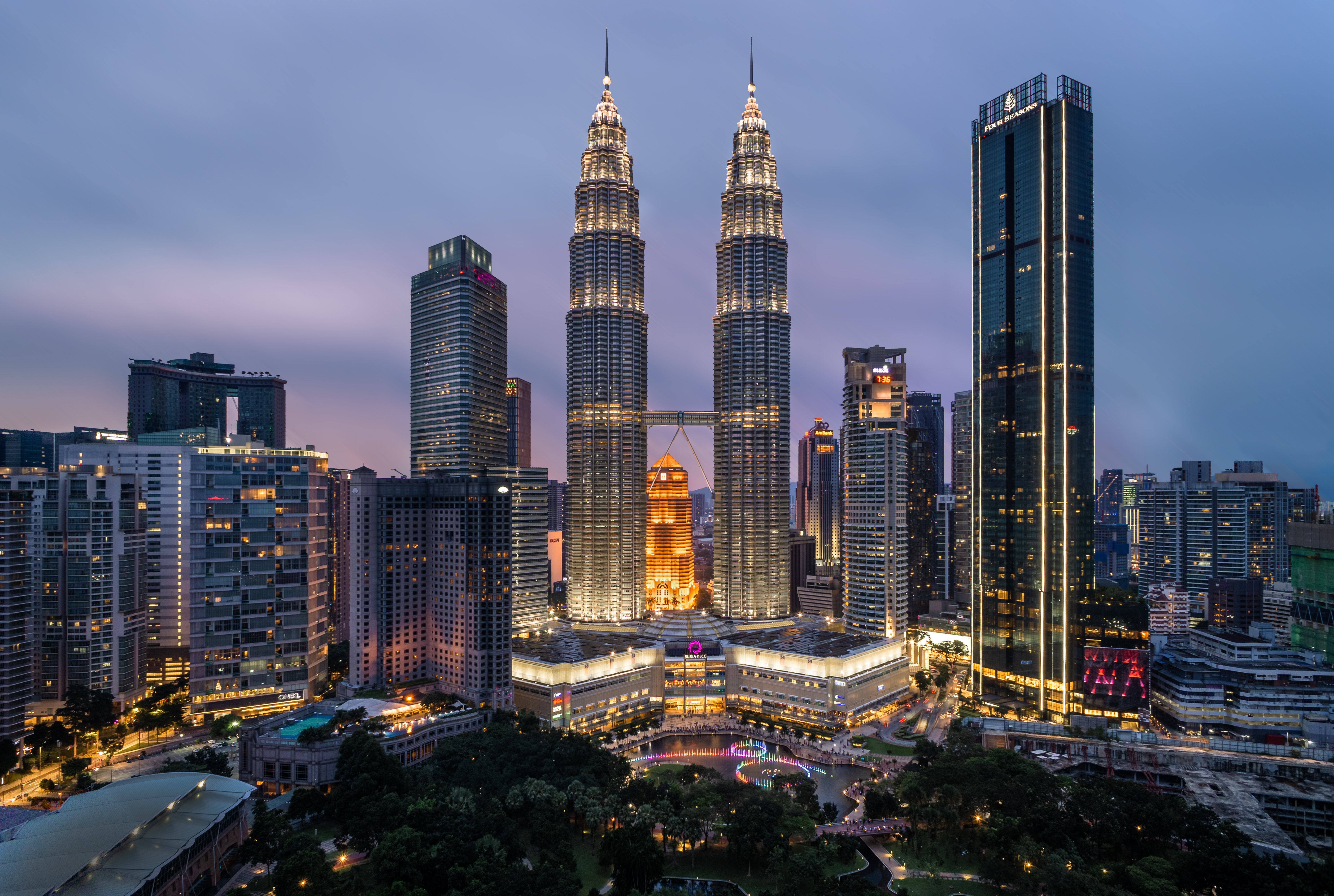 My Top 3 Cheapest Places to Travel
With so many incredible countries to visit in this list of cheapest places to travel to, it's pretty hard to choose only three destinations.
But I wanted to share my top three choices with you because I understand how overwhelming a list of 12 countries can be.
1: Thailand: If you're looking for the cheapest place to travel to alongside great food, pristine beaches, stunning islands, and metropolitan cities.
Thailand covers everything you desire. The best part is Thailand offers diverse types of destinations. Bangkok is a large city, and Chiang Mai is a city amongst mountains and countless islands to consider visiting!
2: Mexico: If you're on the other side of the world (North or South America), Mexico is the obvious choice here. Mexico has incredible cities, many things to do, and delicious food!
The people are friendly/welcoming, the country is full of tradition, and the food is to die for. The beaches are beautiful anytime during the year, and the cenotes are world famous.
3: Portugal: I had to include one European city in my top three list. There is so much to see in Portugal: beautiful islands to visit, excellent wine/food, and the extraordinary Algarve region.
Portugal may not be the cheapest destination, but it's one of Europe's cheapest places to travel.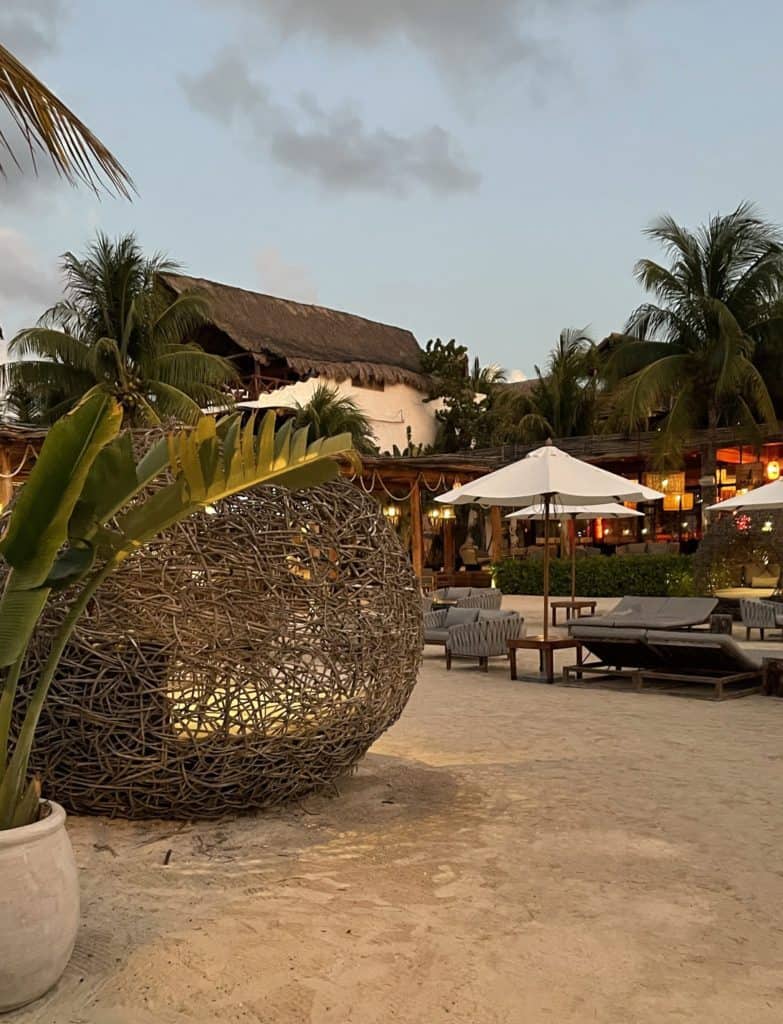 What country is the cheapest to travel to?
Vietnam is the cheapest and best place to travel, with a budget of only $37 US per day.
Which country is best and cheap to travel?
Where is the cheapest international place to fly to?
Mexico ranks #1 as the cheapest country to travel on an international flight basis.
What is the cheapest way to travel the world?
Buses are always the cheapest form of transportation in any country you visit in the world.
Subscribe to Travel Hiatus!
Receive updates on my latest posts, insider travel tips & the best destination guides to your inbox!
Some Photos Credit: Unsplash
Happy & Safe Travels
---
Planning Checklist
---
Photo Credits: Unsplash.com
Data from NomadList was used for Top Three Cheapest Cities in each country for this list of Cheapest Places to Travel
---
Disclaimer: Please note that some of the links shared in this article might be affiliate links; this means that at absolutely no extra cost to you, we will earn a small commission for any sales generated through this article and/or this website. We recommend products/services we've either used or researched thoroughly – Thank you for supporting us so we can continue to share helpful travel content!