9 Scams In Tulum To Avoid When Visiting
Tulum is one of the most popular and visited places in Mexico, and because of that, scams are unfortunately prevalent here.
Scammers are aware tourists are visiting Tulum with money to spend, especially since Tulum isn't cheap to visit!
Here's a list of scams in Tulum you should watch out for. If you've never been to Mexico, understand that the locals are very friendly and hospitable, but at the end of the day, most places you'll visit in the world will have a few scammers looking to take advantage of tourists!
Tulum is frequented by tourists from all over the world for its beaches, lively nightlife, and luxurious accommodations.
It's important to note that many of these Tulum scams can be found in other nearby popular beach cities, such as Playa Del Carmen and Cancun.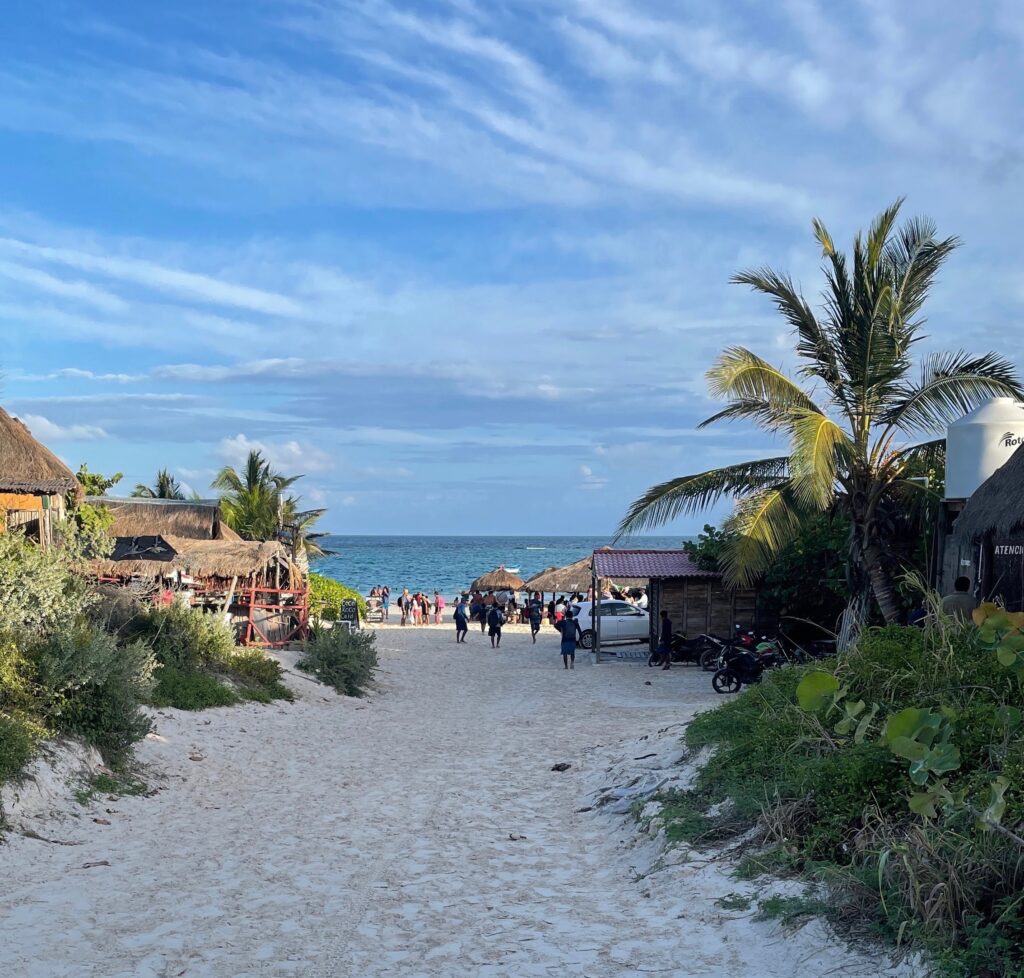 Taxi Overcharge Scam
Regarding all the scams in Tulum, the taxi overcharge scam is by far the most common scam you will run into when visiting Tulum.
You ask a taxi driver how much it would cost to go somewhere in Tulum, and they start telling you ridiculous prices, like $40+ US for a short distance. The taxi drivers in Tulum are notorious for ripping off tourists.
One of many reasons this scam is common in Tulum is because Tulum isn't a walkable place, and taking a taxi is one of the best ways to get around Tulum.
While Tulum isn't a walkable place, it's not a huge town either, so taxi prices should often be the same or similar.
How To Avoid: Know your prices! Most taxi rides in Tulum should cost around $10-$15 US, which is 170-253 Mexican Pesos; taxis cost slightly more at nighttime.
Also, prepare to negotiate with taxi drivers; some won't have it, and if so, move on to the next taxi.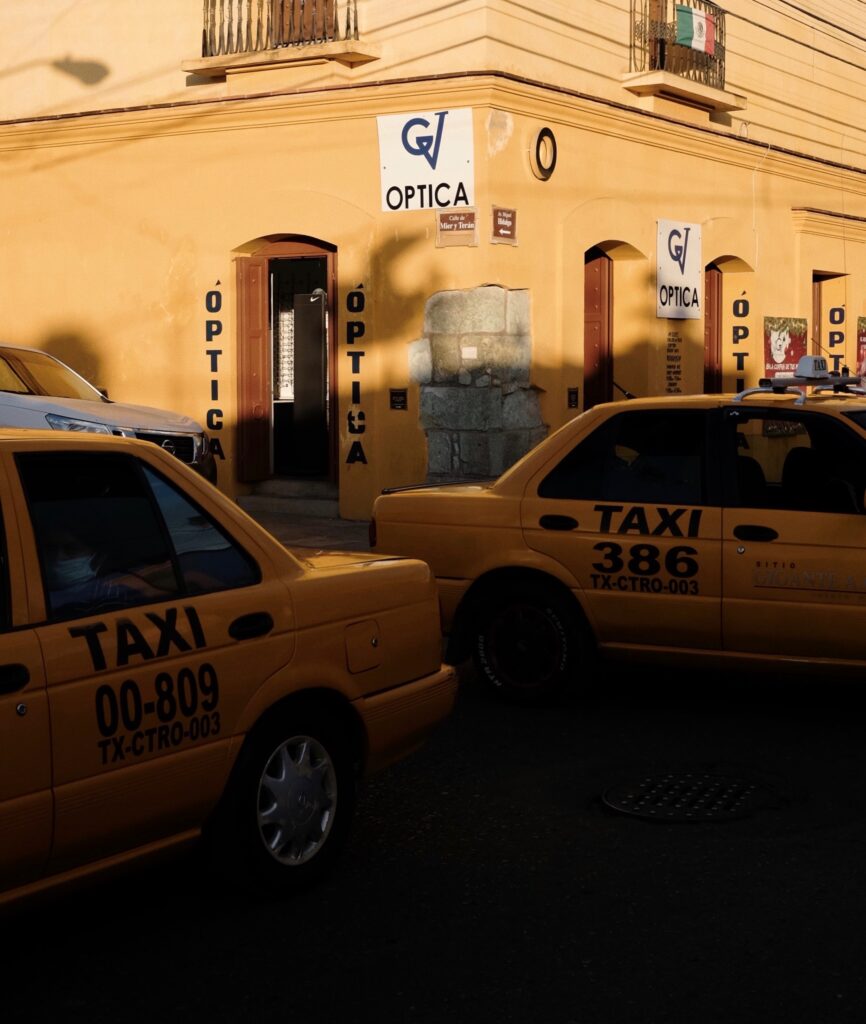 Airport Transfer Scam
Similar to the taxi overcharging scam, the airport transfer scam is very similar. The only difference is it's from Cancun Airport to Tulum and involves getting scammed for more money because it's a 2-hour drive!
Cancun International Airport is a busy airport because it's the main airport for this region of Mexico.
As you arrive and make your way outside, countless minibus drivers, taxis, and private car services are looking to pick up tourists and take them to nearby cities. Unfortunately, some are looking to take advantage of tourists and overcharge them to reach their destination.
Having visited this region of Mexico many times, I've heard of some ridiculous prices to leave Cancun Airport and go to Puerto Morelos, Playa, Tulum, or other nearby places. Some drivers will propose $200+ US!
Refer to my guide for how to get to Tulum from Cancun; everything you need to know is there!
If you're wondering if Uber operates here, it does, but Ubers aren't allowed to enter Cancun Airport. Also, it's unsafe to take Uber in this region of Mexico.
How To Avoid: Book airport transportation in advance; take the ADO Bus, an airport shuttle, or book a Private Airport Transfer
Timeshare Scam
The timeshare scam in Tulum isn't popular, but it does occur from time to time, and you will most likely run into it when leaving Cancun Airport to come to Tulum.
Either at Cancun Airport when leaving or on the main Centro Street in Tulum, you'll be approached by timeshare agents, usually friendly, approachable women.
After making small talk with you about visiting, they proceed to tell you about the amazing timeshare opportunity, but to learn more, you must attend a presentation with them.
Timeshares are a waste of time and have been an apparent scam promoted to many globally for years. Don't waste your time.
How To Avoid: When approached, politely decline any timeshares and continue to say "no gracis" as you walk away.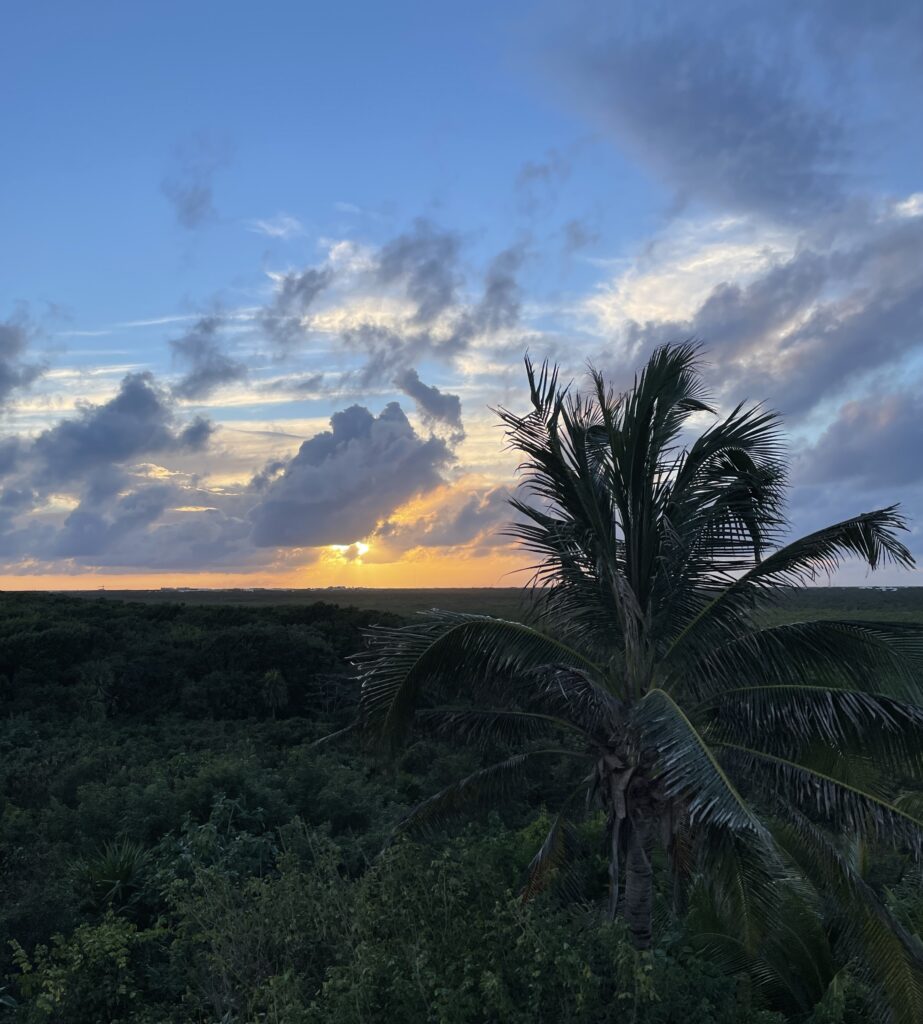 Bill Swap Scam
Anytime you visit a new country and start using the local currency, it takes some time to get used to the different currency bills and the amount/color.
The 50 Mexican pesos and 500 Mexican peso bills are quite similar looking. Because of this, it's common for scammers to trick tourists by handing them the incorrect change using a 50 peso bill instead of a 500 peso bill.
When traveling and paying at a restaurant, shop, or taxi, it's normal to be mentally distracted by your surroundings being in a new place; the bill swap scam can get the best of us!
I know this scam well because it happened to me in a few countries, and I caught it after it occurred to me once in Egypt.
How To Avoid: Learn your bills, count your money twice before giving it, and be alert for the possibility of this scam to happen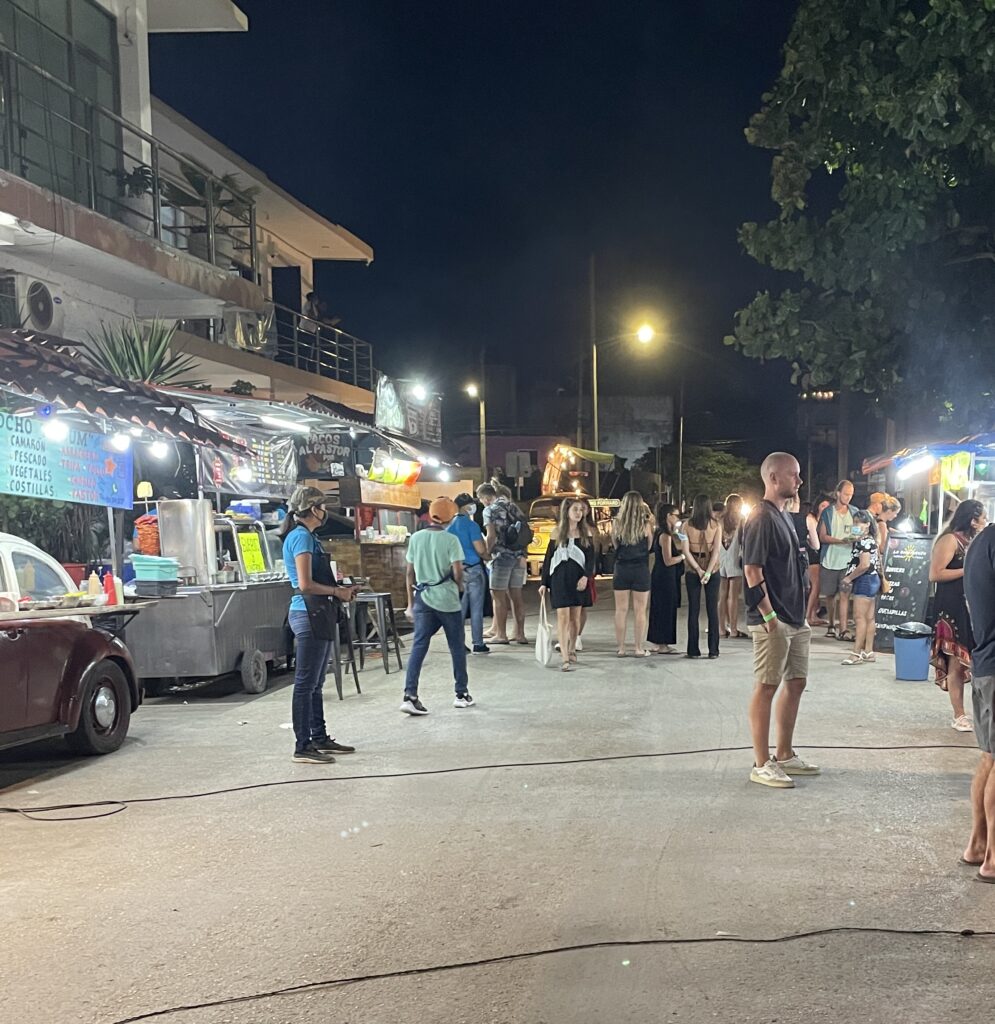 Tour Scam
Running into tour scams in Tulum happens a fair bit, especially considering the number of tours/day trips there are from Tulum.
Be careful of these tour scams when leaving Cancun Airport. A lot of the time, you'll be presented with attracted tour prices to places like Chichen Itza at the airport when leaving.
Another one is the Tulum Ruins, the most popular attraction in town, and you may run into tour vendors claiming they will sell you a cheaper ticket; don't bother. Go to the Tulum Ruins yourself and purchase the ticket there.
How To Avoid: Book your trips with Viator or GetYourGuide; both review-based reputable tour agencies operating trips in and outside Tulum.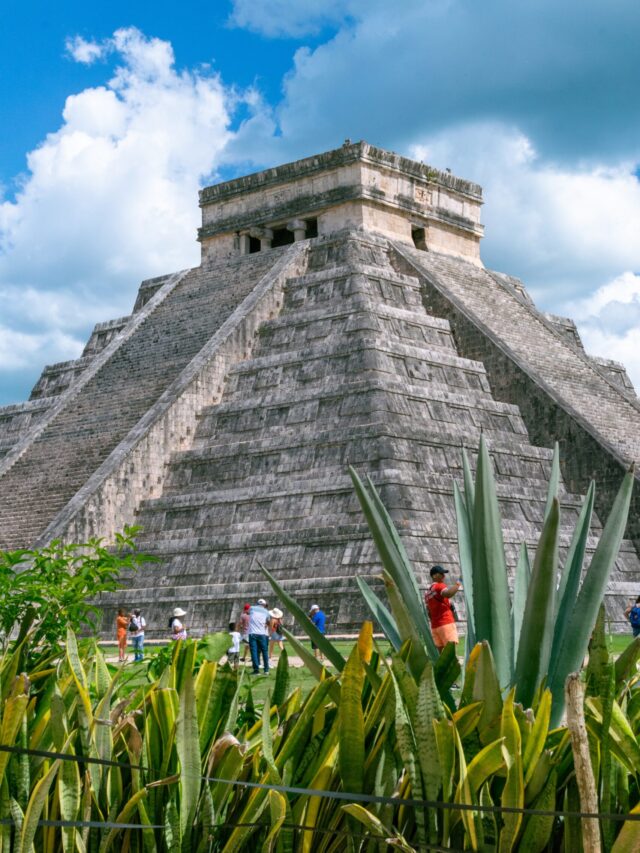 Restaurant Tipping Scam
The restaurant tipping scam can happen in two different ways in Tulum, and you should equally keep an eye out for both methods.
You've just enjoyed a meal at one of the many restaurants in Tulum, and it is time to pay; the waiter puts in a high tip percentage for themselves and hands you the machine for you to pay by card. Having had a few drinks, you don't think much of it when the machine doesn't prompt a tipping option, and you pay and then leave.
Another version of this scam goes like this: It's time to pay a bill at a restaurant or Tulum beach club, and you notice a tip percentage has already been added to the machine. When you ask staff why, they suggest this is the standard obligated tipping percentage.
Most of the time, this is a lie, and you're being taken advantage of. If this is the case, sometimes it is; the restaurant/beach club usually mentions it when you arrive.
Tipping in Tulum: If you're unsure what to tip, the tipping standard in Tulum is 10% – 20%
Unfortunately, I've experienced this scam in Tulum, Playa Del Carmen, Cancun, and Holbox. So keep an eye out for it anywhere you visit in Mexico.
How To Avoid: When visiting a restaurant/beach club, ask the manager if there is a tipping policy, NOT the waiter — Be careful when paying your bill with a machine; make sure the tipping section prompts, and check your tab twice!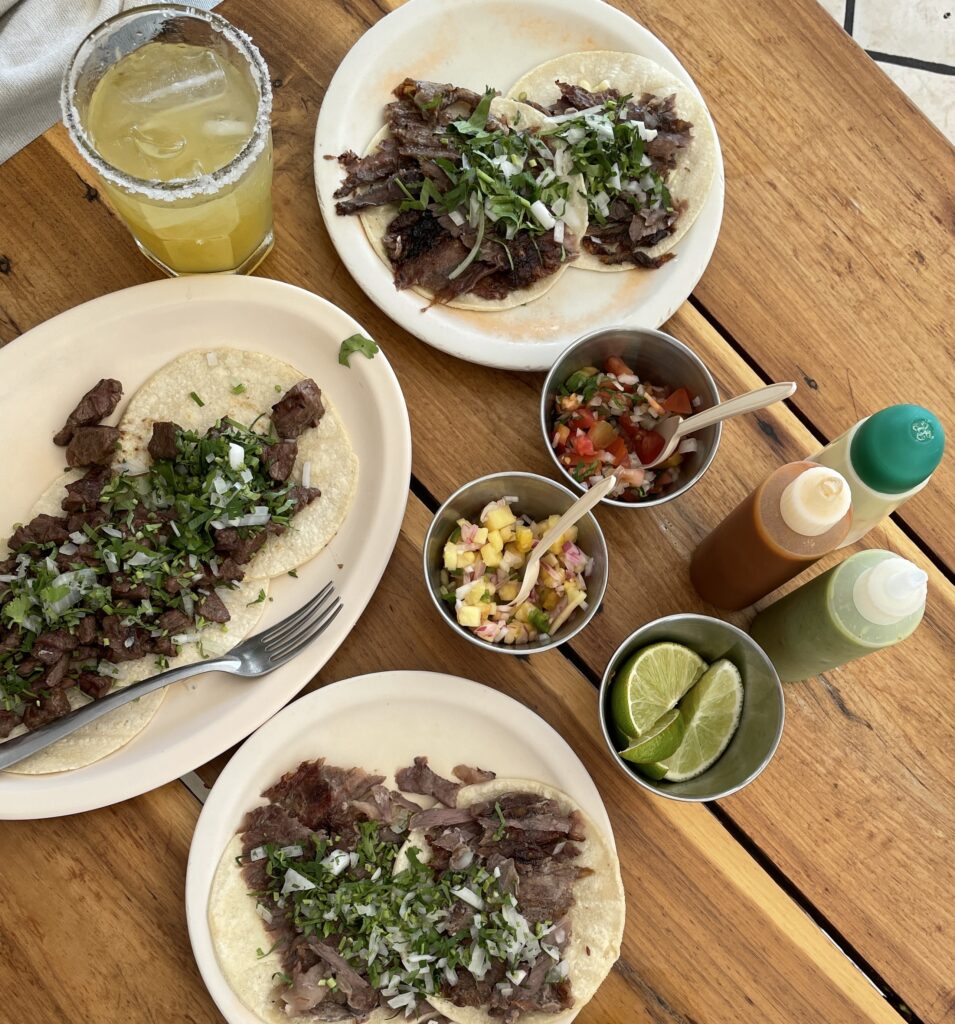 Corrupt Police
This is one of those complex scams in Tulum because it involves the police scamming tourists.
While it doesn't occur often, it does happen, but there are ways to find yourself less likely to run into corrupt police.
Here's how the scam goes: usually in the evening, if police spot you/friends walking on an emptier street, police sometimes will stop you and accuse you of being intoxicated or having illegal goods. They then proceed to ask you for money, and at times, they may take the money you have on you.
While this may sound fearful, understand that the police won't arrest you on fake accusations because police in Mexico don't care to get the paperwork done and go through the entire arrest process; it's a headache. They're simply looking to make a quick bribe!
If you run into corrupt police, remain calm and have someone pull out a phone and start recording the interaction. Don't be rude, but also be firm in denying untrue claims.
How To Avoid: Don't walk on empty streets; stick to main roads and busy tourist streets like Centro Street and Hotel Zone Street. Don't walk around at night on empty streets in Tulum; unless you're walking along the main Centro Street at night, take a taxi to get around.
Avoiding these scenarios will have you clear out of sight of being targeted by corrupt police. Police won't randomly walk onto a busy street full of tourists and randomly select tourists to target.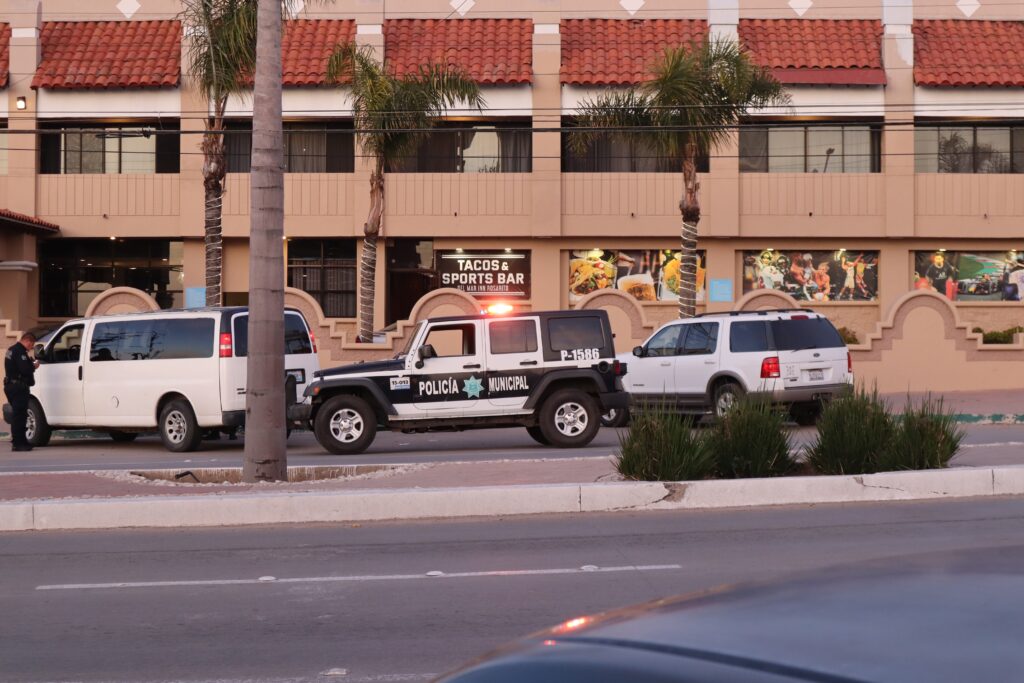 Fake ATMs
Please be careful when you withdraw money from ATMs in Mexico. Sometimes, you spot fake ATMs on the streets or in convenient places.
These are placed to swallow your card or use a skimming machine to steal your card details.
You don't want to be left with no card and fraudulent transactions.
By the way, travel tip: never travel only with one card; I always travel with three cards at least, just in case!
How To Avoid: Use ATMs only at official banks in Mexico.
Fake Souvenirs Scam
Mexico is famous for its culture, heritage, and rich Mayan history. This makes Mexico a popular country to buy souvenirs from when visiting.
Whether tequila, aged mezcal, gold/silver jewelry, or handcrafted relics. Sometimes, these items are fake, and you're being scammed, having to pay a high price for a fake souvenir.
Even simple items like blankets sold on the beach as "authentic and handcrafted" are usually nothing but a mass-produced blanket from China.
While you may be sold fake goods almost anywhere, the most common spots are at the beach or famous tourist attractions like the Tulum Ruins or Chichen Itza. Many scammers sell fake ancient Mayan goods if you plan to visit Chichen Itza.
How To Avoid: Stick to the big stores when purchasing goods; there are times when sellers are selling legitimate handcrafted goods; look for tags and make that decision on your own!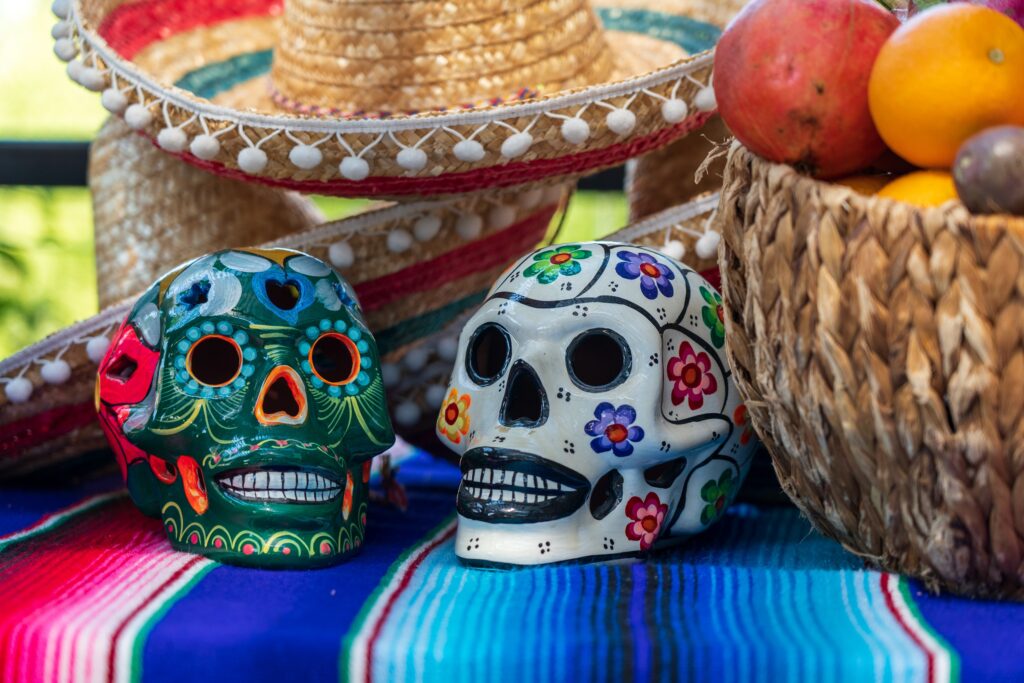 Scams In Tulum – Final Thoughts
The fact of the matter is scams in Tulum are common. Unfortunately, Tulum scams aren't spoken about enough, and that's because it's considered a trendy bohemian party destination full of expensive luxury hotels.
But with Tulum's popularity and growth in the last ten years and the change it continues to see, scammers see a clear opportunity with Tulum's tourists.
Not all, but most who visit Tulum are visiting with a lot of money, considering it's the most expensive town to visit in this region of Mexico. Those looking to take advantage of tourists know this well; that is why Tulum scams are common!
Tulum is a beautiful place with fantastic beaches and some of the best nightlife in the world; don't let scams decide whether you should visit. But that being said, be aware of these scams in Tulum and stay on the lookout for them!
Having been to Tulum many times and with friends as locals, I know Tulum well and have countless Tulum Guides helpful for anything you may inquire about for your trip there, so make sure you read them before going!
Make sure you get Travel Insurance before visiting Mexico!
How can I avoid being scammed in Mexico?
Please keep in mind of the common scams in Mexico: be suspicious, don't automatically trust others, watch your belongings, and again, stay alert.
What are the most common scams in Mexico?
Being overcharged for a taxi ride, fake tours, bill swap scams, various restaurant scams, and fake souvenirs being sold are the most common scams in Mexico.
Is it safe to walk in Tulum at night?
No, it's not safe to walk around Tulum at night. The only place you should walk around at night in Tulum is the Centro area, also known as Tulum Town. Take a taxi when getting around Tulum at night.
Subscribe to Travel Hiatus!
Receive updates on my latest posts, insider travel tips & the best destination guides to your inbox!
Happy & Safe Travels
---
Planning Checklist
---
Disclaimer: Please note that some of the links shared in this article might be affiliate links; this means that at absolutely no extra cost to you, we will earn a small commission for any sales generated through this article and/or this website. We recommend products/services we've either used or researched thoroughly – Thank you for supporting us so we can continue to share helpful travel content!