Is Montreal Expensive To Visit? Cost Breakdown Guide
Are you looking to visit Montreal? But you're wondering, is Montreal expensive to visit? This cost breakdown guide will tell you everything you need to know about the costs of visiting Montreal.
Montreal is one of the best metropolitan cities in North America, it has a diverse ethnic population and stunning architecture, and you can easily find a wide variety of delicious cuisine here from all over the world. Montreal has the most restaurants per capita in North America, only after NYC.
The first language in Montreal is French, but most of the population also speaks English. Because of this and all the French influence in Montreal, sometimes, when visiting, you'd think you're in France and not Canada.
In this guide, I'll cover budget-friendly, mid-range, and luxurious ways to enjoy Montreal. This guide will cover accommodation costs, eating out in Montreal, activities, day tours, and transportation costs.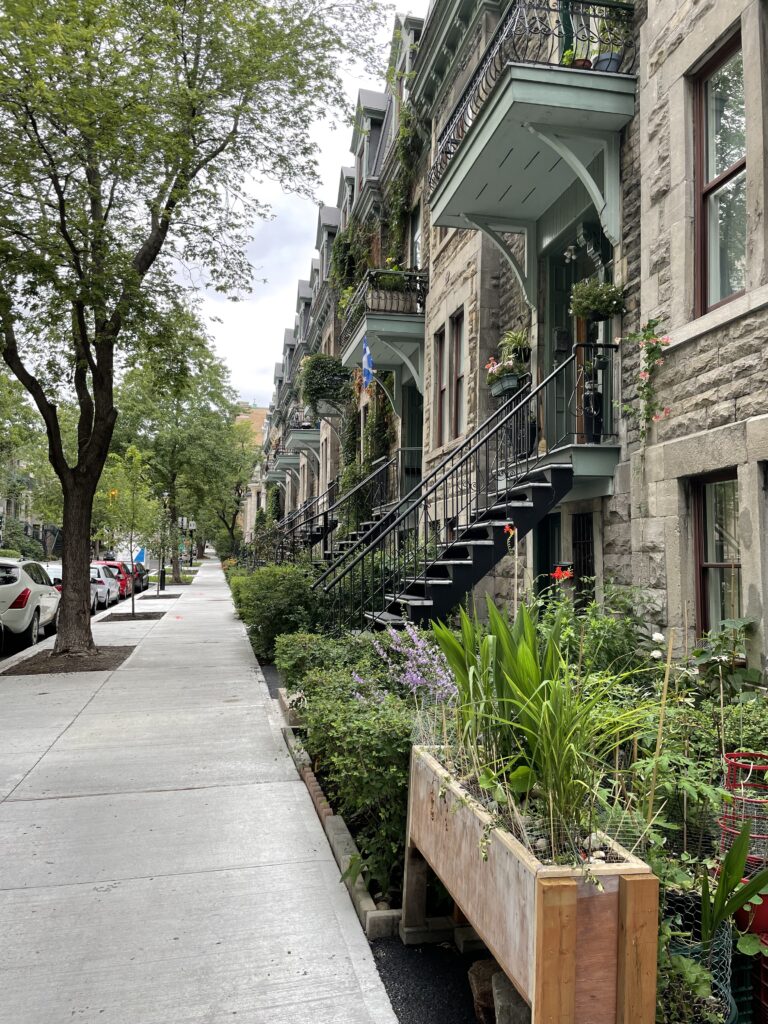 How to Get to Montreal
Montreal's main airport is Pierre Elliott Trudeau International Airport (YUL). You can fly directly into Montreal from most places in the world. If you're flying from far, you may do a layover at Toronto Pearson Airport (YYZ) and then continue to Montreal.
To get from Montreal Airport to downtown Montreal or surrounding areas, you must book a private airport transfer or take an Uber/Taxi. It takes around 20 minutes.
Suppose you're already in Canada in a further but nearby city like Ottawa, Toronto, or anywhere else. You can take the Flix Bus or ViaRail train to get to Montreal.
Hotels in Montreal
Montreal has all types of hotels in the city, from hotel-known brands like Hilton and Marriot to boutique hotels in beautiful architectural buildings to budget-friendly hostels for backpackers.
No matter your budget, there is suitable accommodation for you in Montreal. Something to consider is which area in Montreal you'd like to stay in. I will discuss the different recommended neighborhoods after!
Budget Hotels in Montreal
Budget-friendly hostels in Montreal can be found all over the city, and many of them have excellent accommodation standards and great communal spaces.
All three top-rated hostels I've listed below are in great locations in the city, close to restaurants, bars, and a subway line for transportation.
Samesun Montreal Central: Great simple hostel offers private and dorm-style rooms steps away from the subway. And very close to the popular Saint Laurent Blvd and Old Montreal.
Auberge Saintlo Montreal: Located in the middle of downtown Montreal and directly next to the subway.
M Montreal: Located in The Village neighborhood, this hostel has the best amenities on this list, with an amazing rooftop. Perfect for meeting others!
Mid-Range Hotels in Montreal
There are mid-range priced hotels in Montreal all over the city. If you're looking for a boutique-style hotel, consider LHotel or any others in the Old Montreal area. Otherwise, others are primarily in downtown Montreal.
LHotel: Located in the heart of Old Montreal, close to bars, restaurants, galleries, and more, LHotel is a great-priced mid-range hotel.
Hilton Garden Inn: Ideally located in downtown Montreal, the Hilton Garden is conveniently between downtown Montreal and the famous Mount Royal Park.
Hotel Monville: A modern, sleek hotel located between Downtown Montreal and Old Montreal, with an exceptional bar and rooftop.
Luxury Hotels in Montreal
Montreal has no shortage of luxurious hotels to consider for your visit. These are the three highest-rated luxury hotels to consider for your stay!
Hotel Birks Montreal: Conveniently located in the heart of downtown Montreal facing the beautifully newly renovated Phillips Square Park.
Sofitel Montreal Golden Mile: A modern hotel famous for its exceptional dining, located between downtown Montreal and Mount Royal Park.
The Ritz-Carlton Montreal: Steps away from downtown Montreal on a quiet street nearby several great restaurants.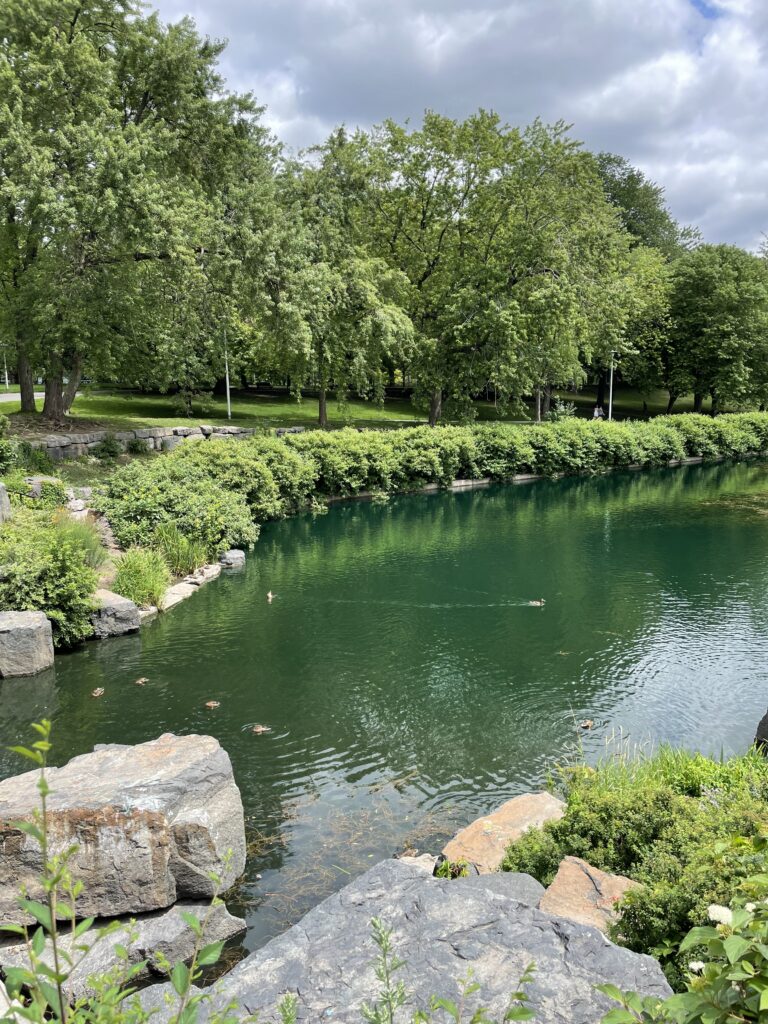 Neighborhoods in Montreal – Where to Stay
There are many small areas and neighborhoods to consider staying in when considering where to stay in Montreal.
But we will discuss the main areas in Montreal which are most convenient for first-time visitors to make the most of your visit.
Downtown Montreal: One of the largest neighborhoods in the city, downtown Montreal is full of restaurants, bars, shopping, parks, and more, with plenty of high-rises. It's the modern "new downtown" of the city.
Old Montreal: Famous for its stunning architecture, it is a beautiful area with great restaurants, galleries, and boutique shopping along the St. Lawerence River.
Mile End: A hip and more laidback area, more frequented by locals, here you'll find some of the best bagels, pizza, and delis in the city. A part of Mile End is part of Saint Laurent Blvd, a long street that leads into different areas and is full of various restaurants, shops, and bars.
The Village: Compact neighborhood that's upbeat and has a great nightlife scene but is laidback in the daytime. Close to Parc La Fontaine, a beautiful local park.
Is Downtown Montreal the same as Old Montreal?
No, it's not the same. Old Montreal was the original city center of Montreal a long time ago, and the area is trendy amongst tourists and locals but doesn't serve as the main city center of Montreal today.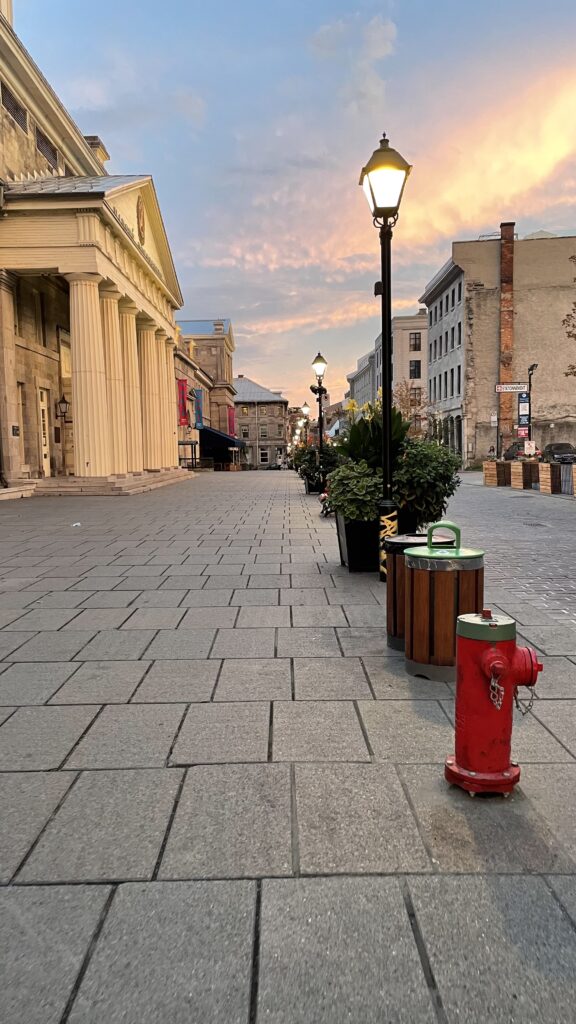 Is it Expensive to Eat Out in Montreal?
Besides accommodations, your second largest daily expense is going to be eating out and drinking.
Luckily, Montreal is a diverse city that caters to all budgets. Montreal has plenty of cheap eats as well as exceptional fine-dining restaurants also.
But before we get into restaurant recommendations for all budgets. I must mention the foods Montreal is famous for and places where I highly recommend trying them!
Poutine / Chez Tousignant or Restaurant Chez Claudette
Montreal Bagels / St Viateur or Fairmont Bagels
Montreal Smoked Meat / Reuben's Deli or Schwartz's Deli
Fast Food / Orange Julep & Restaurant Paulo or Suzanne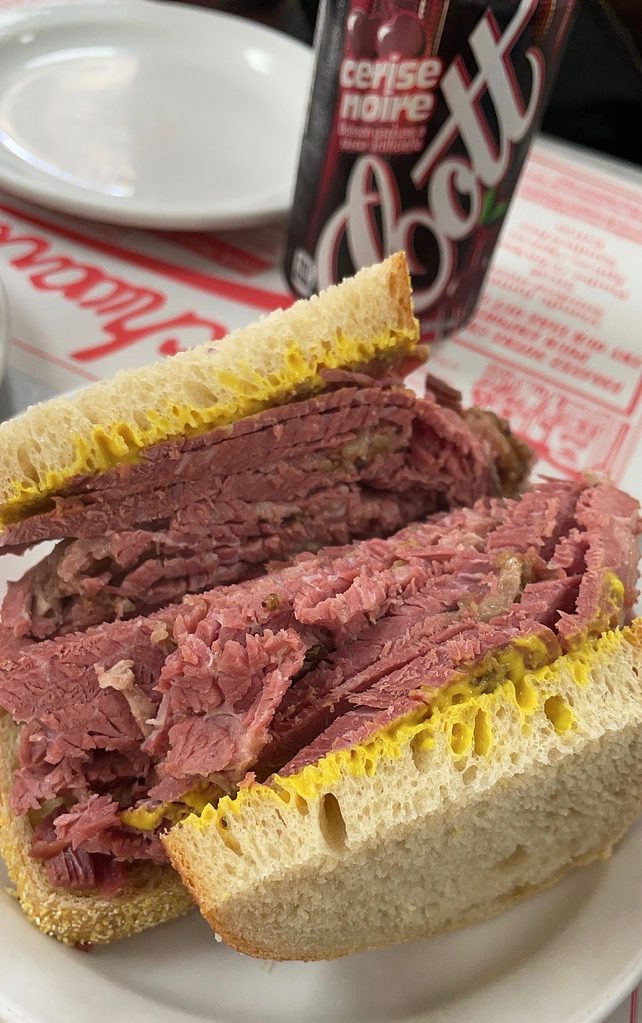 Best Cheap Eats in Montreal
Some of Montreal's best places to eat are places selling cheap food. These places aren't just affordable but are iconic to the Montreal food scene. All the restaurants I've mentioned above can also be considered cheap eats, as well as the list below!
If you're looking to walk down the street and decide where to eat, Saint Laurent Blvd street is full of cheap eats.
You should expect to pay $15-$20 CAD when visiting affordable places to eat in Montreal. It can be more depending on what you order.
Greenspot Restaurant
Ma Poule Mouillee
Nouilles de Lan Zhou
Slice & Soda
Mid Range Restaurants in Montreal
As mentioned, Montreal has North America's second most restaurants per capita. Finding mid-range restaurants here is easy; they're everywhere.
At a mid-range restaurant in Montreal, you should expect to pay $35+ CAD for a main dish.
Shabu Shabu Kagayaki
Terrasse Nelligen
Pincette – Bar a Homard
Fine Dining Restaurants in Montreal
Like any large city, Montreal is home to several excellent fine-dining establishments. But it's most known for its French cuisine, you know, because of all the French influence in the city.
For a meal of two at a fine-dining restaurant in Montreal, you should expect to pay at least $140+ CAD.
Joe Beef
Restaurant Jerome Ferrer – Europea
Jardin Nelson
Boullion Bilk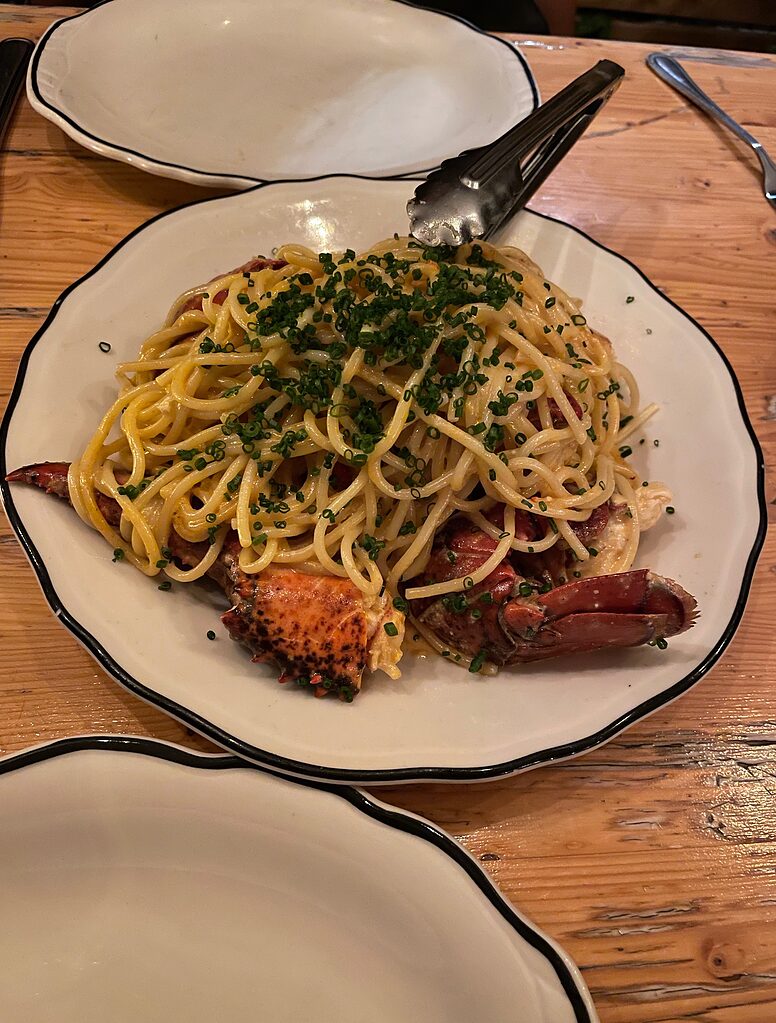 Breakfast Spots in Montreal
No food list is complete without a few breakfast/brunch spots to try in the city!
For breakfast, you should expect to pay $20+ depending on if you go for breakfast or brunch.
Beauty's
L'Avenue
Le Cartet Resto Boutique
Bars in Montreal
Montreal is full of classic pubs and swanky bars with unique concepts to check out. If you want to drink on a budget, consider visiting a pub instead of a fancy bar.
Besides going to a pub or dive bar on Saint Laurent Blvd street, another way to drink on a budget is by buying your own alcohol from SAAQ and enjoying it in the park. Drinking in public is legal in Montreal, as long as you're stationary and not walking with your alcoholic beverage.
Those who don't mind spending $18 CAD on a cocktail, consider the many chic bars Montreal offers!
Bar George
Cloakroom Bar
La Voute
McLean's Pub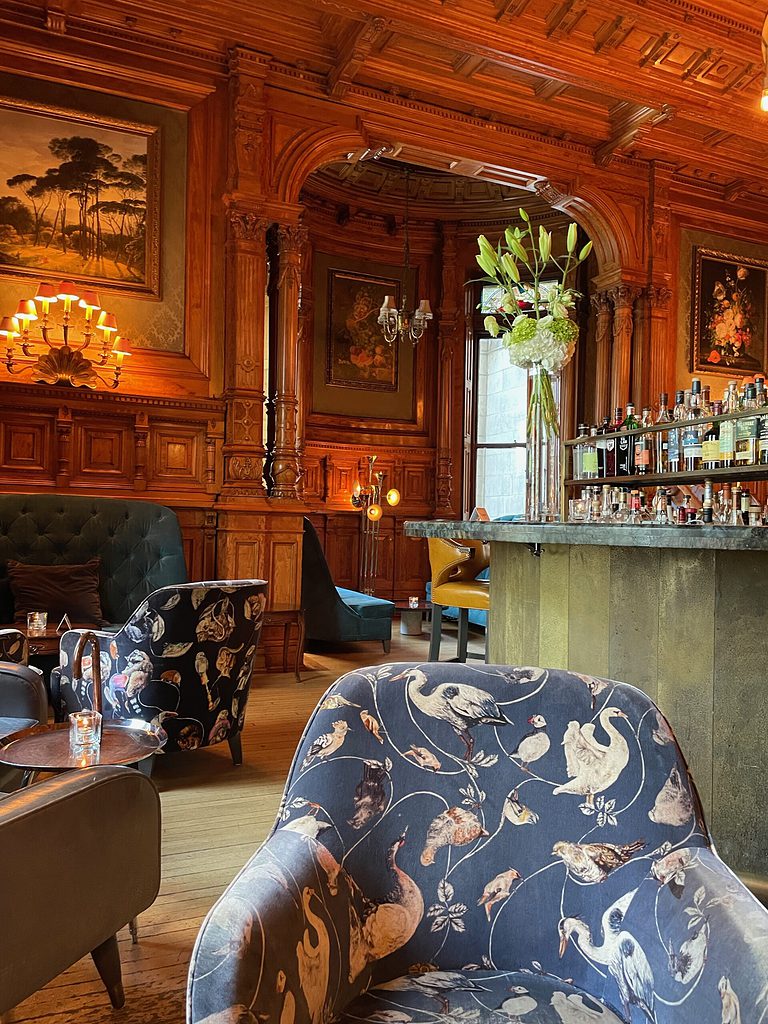 Things To Do in Montreal & Costs
There are plenty of activities in Montreal and day trips from Montreal; here is a list of the top activities in Montreal and day trips outside of Montreal I'd recommend you consider when visiting!
If you're visiting Montreal on a tight budget, don't worry, there are many free things to do in Montreal. Here are a few things you can experience in Montreal for free; hike the famous Mount Royal Park, buy food from Ma Poule Mouillee, and picnic at Parc La Fontaine. Go for an evening walk around sunset in Old Montreal.
The average cost for activities in Montreal is $50+ CAD, and for day trips, expect to pay an average of $150+ CAD.
I personally highly recommend the Mile End food tour; being a foodie, I enjoyed the education I learned on the tour and all the delicious foods, bagels, gnocchi, stews, and more.
The Quebec City day trip is a must-do if you're open to attending a day trip from Montreal. Quebec City is a more authentic representation of Quebec, the French-speaking province of Canada. The picturesque town dates back to 1608; the city's cobblestone streets, bistros, and boutiques make it a great place to visit.
Montreal City Sightseeing Tour: On this sightseeing tour, you will hear live commentary about the places you'll visit. In a small group, you will explore Old Montreal, Notre Dame Basilica, and St Joseph Oratory. Hotel pickup and drop-off are included in the tour price.
Le Bateau Sightseeing Cruise: Montreal is an island; surrounding it is the St Lawerence River. Attending a cruise and experiencing picturesque views of the city and landmarks from the river is a must-do!
Mile End Montreal Food Tour: Foodies, this tour is for you. On this tour, you will get to try Montreal bagels, local Italian & Greek cuisine, ice cream, and beer as you hear about the tradition and stories of the Mile End neighborhood.
Old Montreal Walking Tour: Famous for being the top-rated tour in Montreal. On this walking tour of Old Montreal in a small group of 10, you'll learn about Old Montreal, know where the best spots to eat/shop in the area, and more.
Quebec City Day Trip: Located 3 hours from Montreal, Quebec City is a city full of picturesque scenery throughout the city. The old city is considered a UNESCO heritage site.
Ottawa Day Tour: For those looking to visit the capital of Canada, Ottawa, this tour takes you to Ottawa and ensures you experience the city's highlights; you'll visit Parliament Hill, ByWard Market, and more.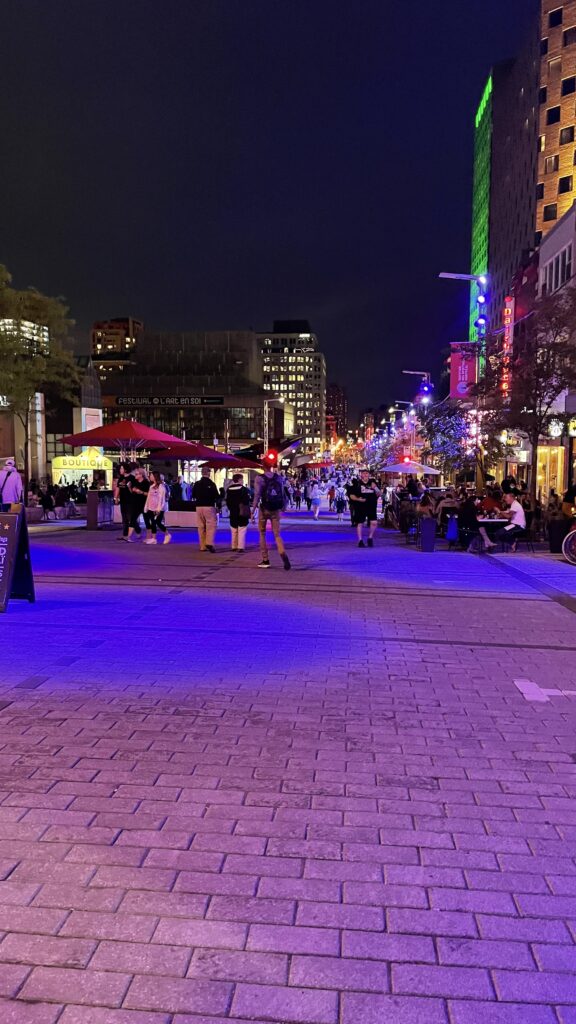 How to Get Around Montreal
Many places in Montreal you can get to on foot, and walking around the city is not a bad idea; it's the best way to explore a city unless you're visiting in the winter when it gets very cold here.
Besides walking, your other options for getting around Montreal are using the metro bus, subway, or Uber/Taxi.
The single bus trip in Montreal costs $3.75 CAD per trip. You will get a ticket valid for a bus transfer and have 120 Minutes to complete your journey.
For an unlimited daily use subway pass, it's $11 CAD, and for 3 days, it's $21.25 CAD.
Doing neighborhood research where you'd like to stay is a good idea. If many things you'd like to do are close to you, you'll find yourself walking for most of your time there.
If I'm visiting Montreal for a short trip, I usually stay in downtown Montreal or Old Montreal. When I've gone for weeks, I've always stayed in less tourist neighborhoods such as Mile End. For the most part, I always walk everywhere, and sometimes, I'll take an Uber at night.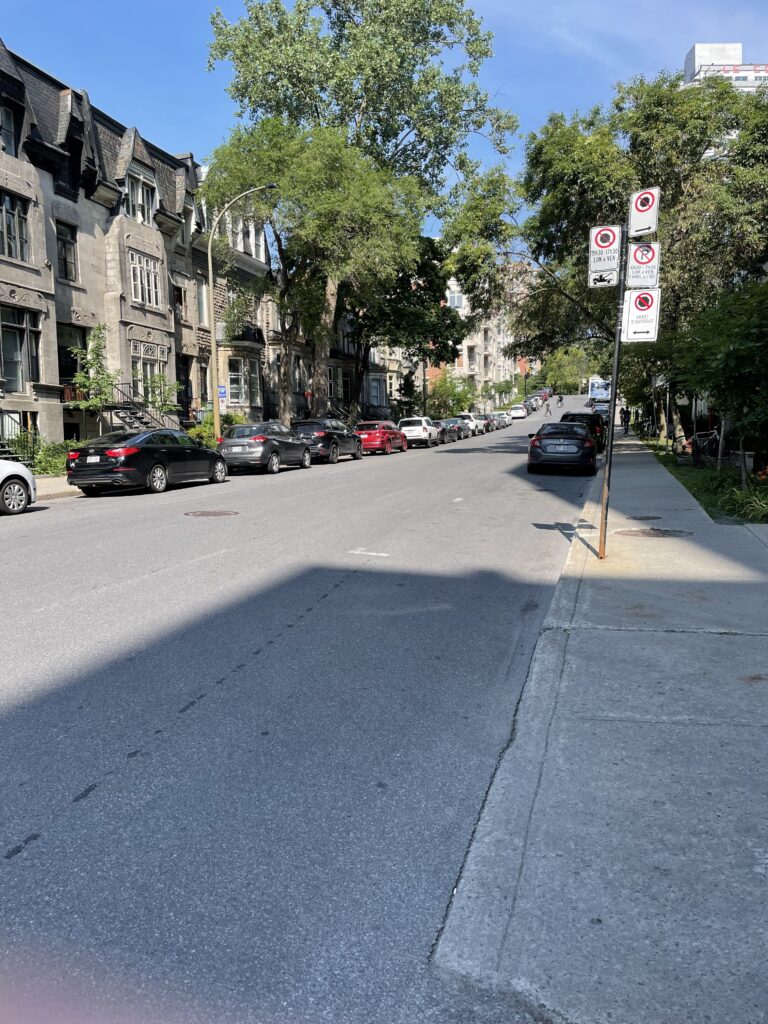 Best Time to Visit Montreal
The best time to visit Montreal is in the late Spring, Summer, or early Fall, May through mid-October.
During these times of the year, it's warm enough to walk around and experience the city much more than you'd be able to during the frigid cold winter months in Montreal.
Montreal is also a popular winter destination; similar to NYC, the city is full of decorations around Christmas time, and with its many restaurants and activities, Montreal is a great place to visit in the winter. Just come prepared with a good winter jacket!
Winter: November – March / Avg Temperature: -13 Celcius
Spring: April – May / Avg Temperature: 7 Celcius
Summer: June – August / Avg Temperature: 18 Celcius
Fall: September – October / Avg Temperature: 8 Celcius
If you want to visit Montreal on a budget, you should visit during the shoulder season months in Montreal.
Shoulder season is a time of year when seasons are changing; hotels/flights tend to be the cheapest then!
Mid-September through mid-October is a great time to visit, you'll get to experience the beautiful Fall leaves in Montreal, but it's also a shoulder season month, and hotel prices are lower then.
March through mid-April is the second shoulder season in Montreal, when you can find lower hotel prices. Canada's weather is unpredictable; in March, you can expect it to be still quite cold, and April is a hit or miss weather-wise.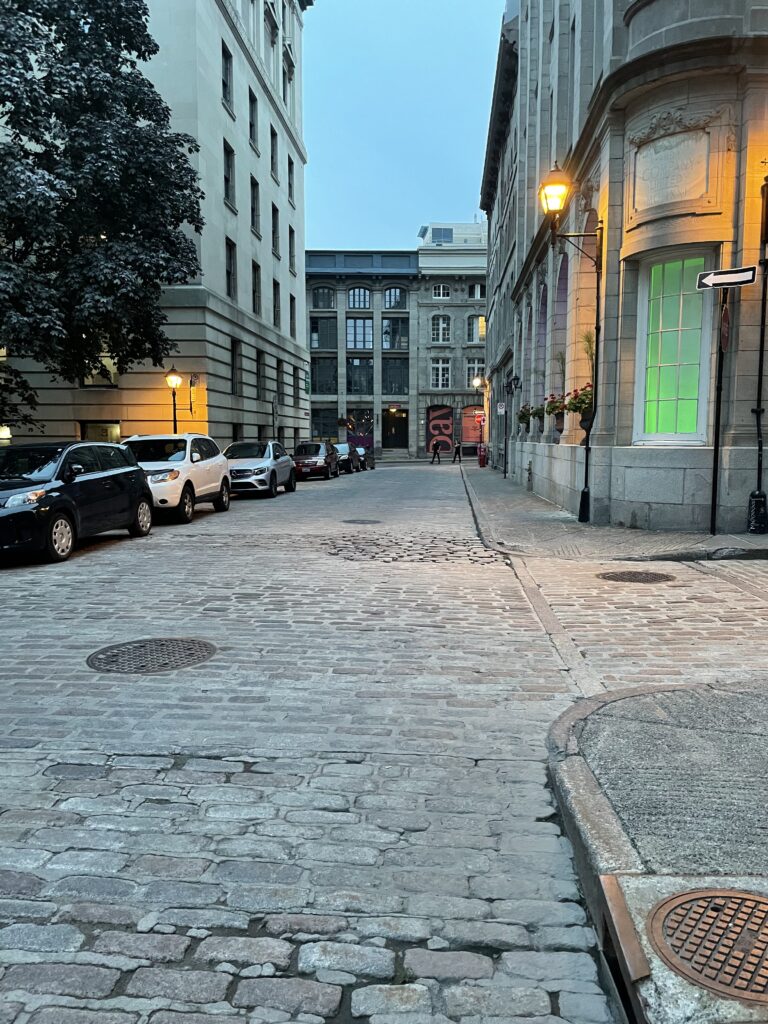 Montreal Travel Tips
Here is a list of travel tips for Montreal to consider when visiting.
As mentioned before, the most important thing about visiting Montreal is considering what time of year you'd like to come because the weather varies from season to season.
Plenty of restaurants have happy hour between 5:00-7:00 PM take advantage of this
Montreal has many great festivals in the Summer, some even Free; check out Mtl.org
Unless you're looking to pay a premium for hotels, avoid visiting close to or during Christmas
Touch up on your basic French words, like hello and thank you
Most people in the city speak English, but not everyone does, so be patient when interacting with locals
Biking around town is one of the best/cheapest ways to see and experience Montreal
If you plan to stay in Montreal for remote work, consider the less touristy neighborhoods like Verdun, Mile End, and Saint Henri.
Is Montreal Safe?
Montreal is a safe city to visit, and the crime rate here is relatively low. Things do happen from time to time, but that's normal with any large metropolitan city.
Walking at night in popular neighborhoods in Montreal at all hours is fine. If you're going to the outskirts of Montreal, it's best to take a form of transportation at night.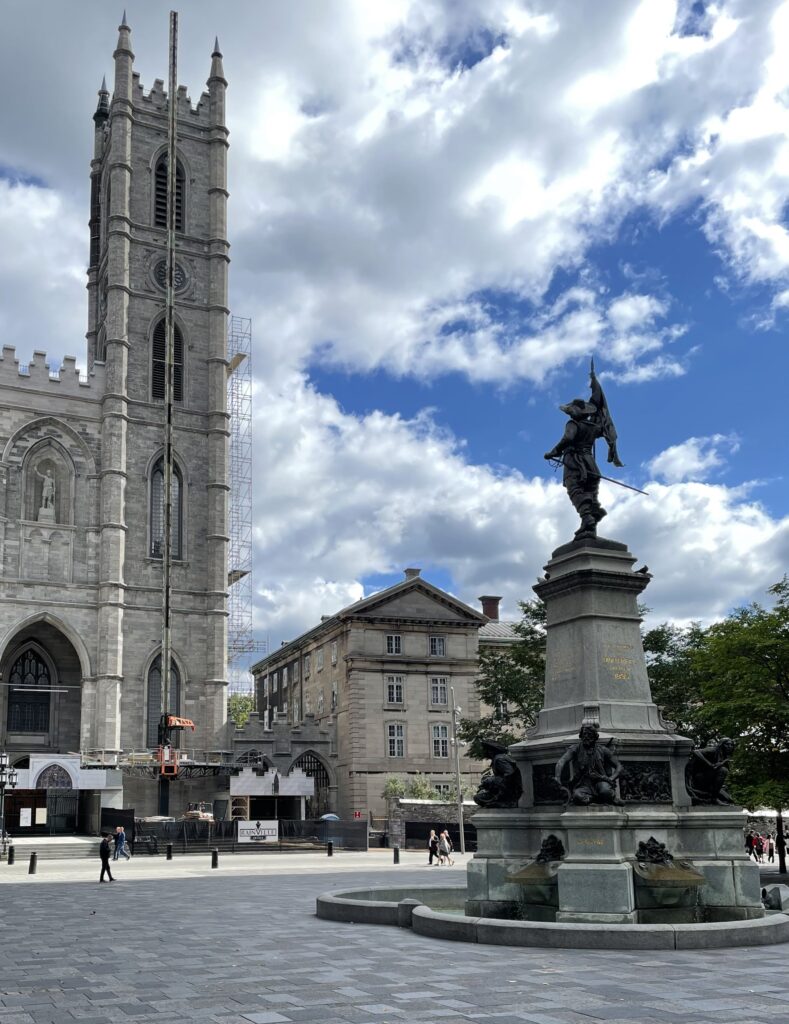 Is Montreal Expensive to Visit? – Final Thoughts
Being a large metropolitan city in North America, prices to visit Montreal have risen over the years. The same applies to other popular North American cities, such as Toronto, NYC, and Chicago.
So, is it expensive to visit Montreal? Well, it depends on where you're flying from, your budget, and what currency you're converting to Canadian dollars.
I've listed three average day costs for visitors, all with the questions I've mentioned above; you should be able to determine whether Montreal will be expensive for you to visit.
All costs below are average figures. Consider that hotel prices do fluctuate depending on the season. All prices are in local Canadian Currency.
| | | | | | |
| --- | --- | --- | --- | --- | --- |
| Visitor Type | Accommodation | Food | Transportation | Activities | Average Day Cost |
| Budget | $50 | $30 | $10 | $10 | $100 CAD |
| Mid-Range | $160 | $60 | $25 | $50 | $295 CAD |
| Luxury | $480 | $100 | $50 | $70 | $700 CAD |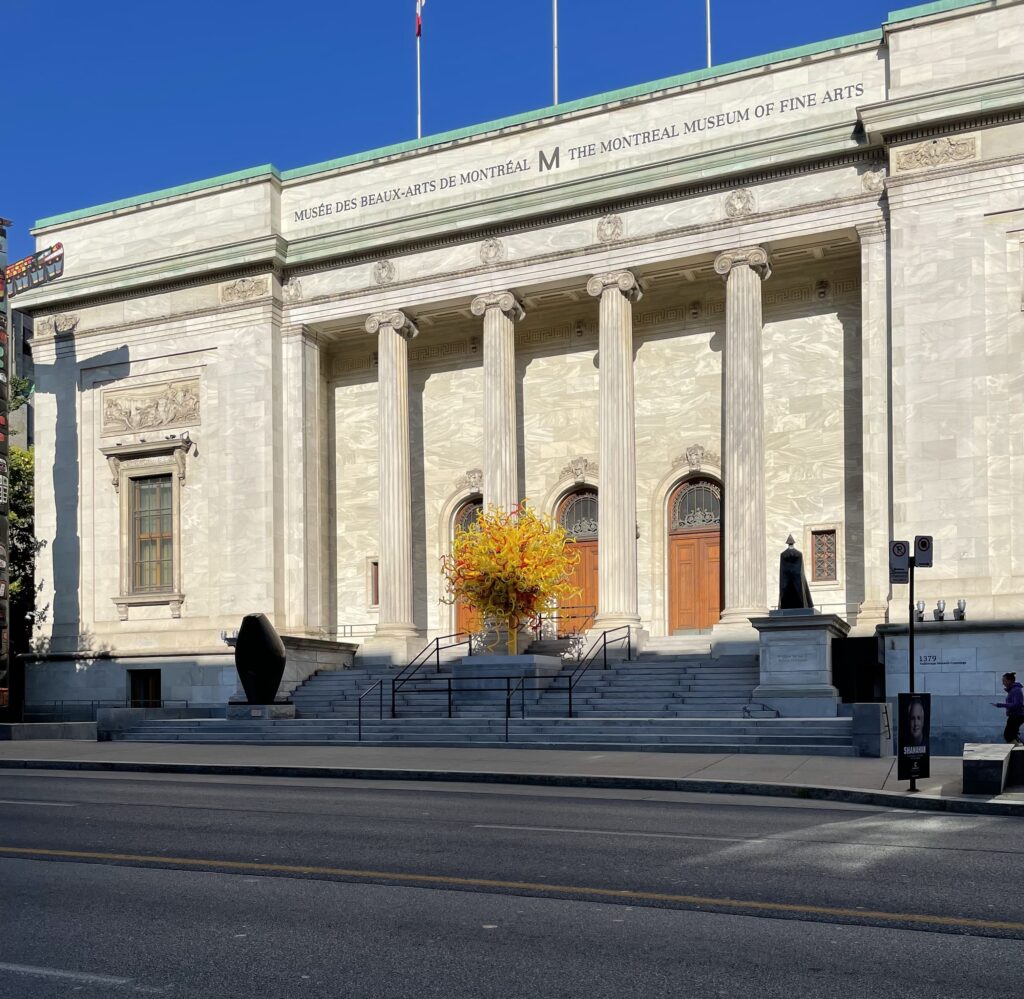 What is the cheapest month to visit Montreal?
The cheapest months to visit Montreal are from mid-September through October. Another reasonable time of year to visit Montreal is March through mid-April.
Is Montreal cheap or expensive to visit?
On average, compared to most destinations in the world, Montreal is a midrange-priced place to visit, but it's not a cheap place to visit either.
Despite being a costly place to visit compared to most destinations worldwide, Montreal can be done on a budget of $76 USD daily.
How many days do I need for Montreal?
It would be best to visit Montreal for at least three days. In three days you will have enough time to see the main parts of the city, try some of the best local cuisines and get a decent feel for the place!
Is Montreal or Toronto cheaper to visit?
Toronto is slightly more expensive to visit than Montreal. It's not a big difference, but Toronto sees more tourists visiting yearly, affecting hotel costs, your most significant expense when visiting a city.
Subscribe to Travel Hiatus!
Receive updates on my latest posts, insider travel tips & the best destination guides to your inbox!
Happy & Safe Travels
---
Planning Checklist
---
Disclaimer: Please note that some of the links shared in this article might be affiliate links; this means that at absolutely no extra cost to you, we will earn a small commission for any sales generated through this article and/or this website. We recommend products/services we've either used or researched thoroughly – Thank you for supporting us so we can continue to share helpful travel content!