7 Best Shoulder Season Destinations
If you don't travel frequently, you might not be familiar with the term "Shoulder Season." I'd like to familiarize you with it because it's one of the best travel tips.
I've been able to visit many countries worldwide, spending less because I choose to travel to some destinations during shoulder season.
Tourists traveling to several destinations worldwide don't tend to go shoulder season, making all destinations cheaper.
A big bonus for traveling during shoulder season anywhere is significantly fewer tourists at all destinations. This also means those popular tourist attractions you'd like to visit and photograph are less crowded.
To ensure you save as much as possible on your flight to your chosen shoulder season destination, use SkyScanner to look for the cheapest flights.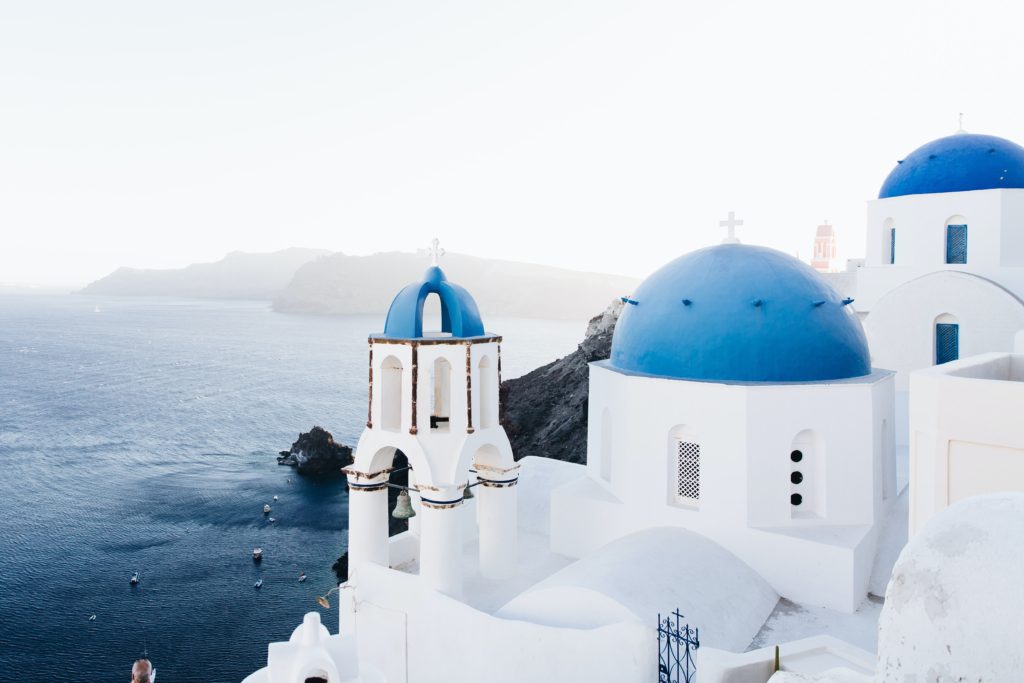 What Is Shoulder Season?
Shoulder season is the travel period between peak season (or high season) and off-season (or low season).
Summer is the peak season, while Winter is off-season; spring or autumn are usually the shoulder seasons for most destinations worldwide. But some countries vary. For example, in Thailand and Australia, the peak season is actually in Nov-April, because that's when Summer is there.
To encourage tourists to travel during shoulder season, hotels, airlines, and travel agencies tend to offer shoulder season deals for most destinations to encourage you to travel during this slower time of year.
The shoulder months for most regions include September, October, November, February, March, and April.
It can vary from place to place; some destinations have a preferable shoulder season to visit. Some countries are better to visit during the Fall shoulder season, and some are better to visit during the Spring shoulder season. So make sure you do your research when planning your destination.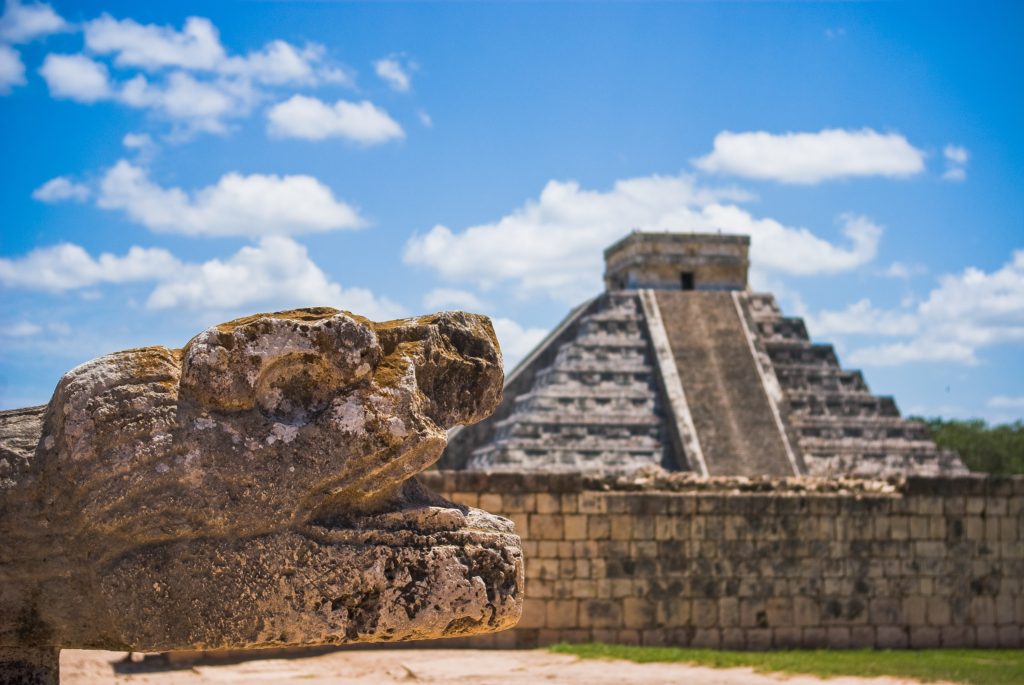 Shoulder Season Destinations #1-3
Portugal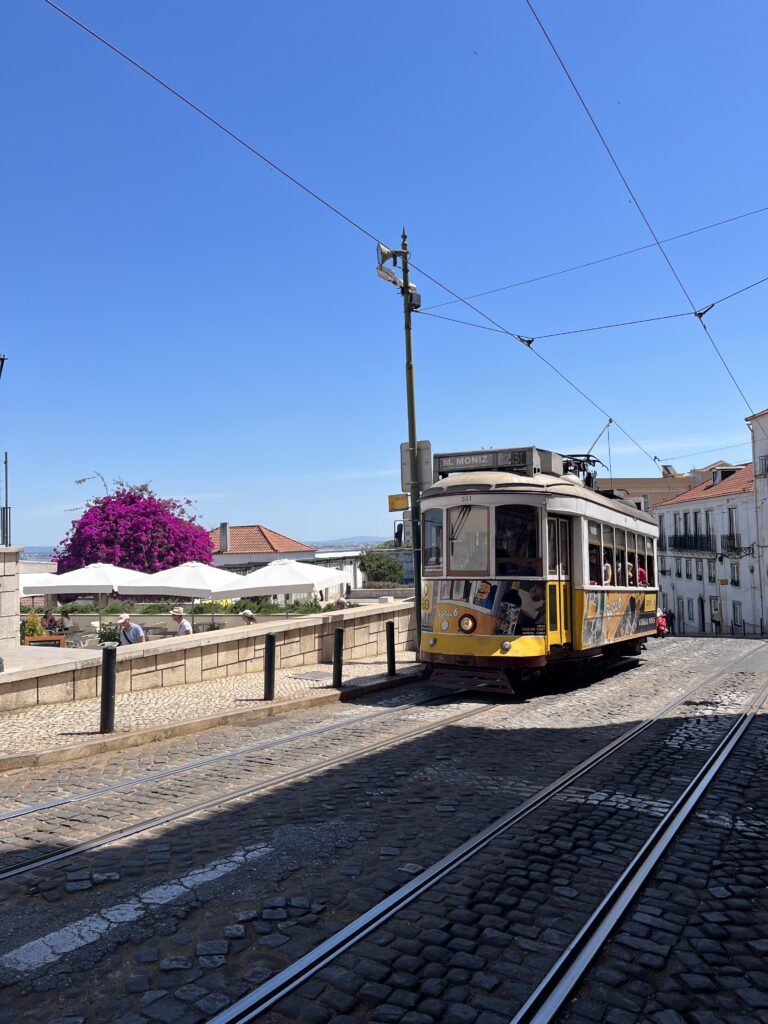 One of my favorite countries is Portugal; visiting any time of the year is excellent. Of course, each season has its benefits and disadvantages. But if you're hoping for cheaper flights/accommodations and few tourists.
Shoulder season for Portugal is April through May or September through October.
From September to October. It won't be warm enough to visit beaches or anything. But it's the perfect time to explore Portugal as a whole. Especially the big cities, Lisbon and Porto, both these cities will keep you busy with many things to do regardless of the season.
For those looking for a European destination, Portugal is at the top of the list regarding cheap European countries to visit; this is applicable for the overall year. Prices are higher during the Summer months in Portugal but still more affordable than in other European countries.
Cities to Consider Visiting:
Lisboa (capital city)
Porto
Croatia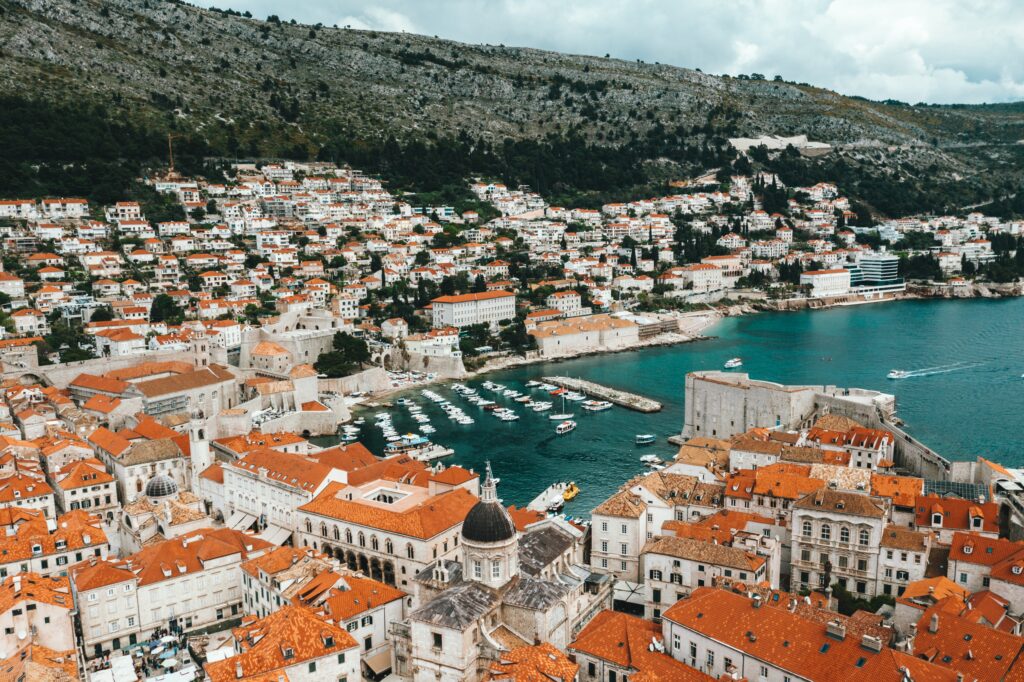 Croatia is one of the most popular Summer European destinations. The country is also considered one of the cheaper countries in Europe to visit all year round. Croatia has stunning beaches and old towns with beautiful architecture and rich culture.
Shoulder season for Croatia is during the months of May and September.
One of the main reasons Croatia is more affordable to visit is that the country uses its currency instead of the EURO currency despite being in the European Union.
Since it's a popular Summer European destination for singles and families during the Summer, the price difference between the high and shoulder seasons is quite different.
Most accommodations in the popular Croatian cities can be found for almost half price during shoulder season. Quite the difference when you're looking to budget yourself for a trip!
Cities to Consider Visiting:
Zagreb (capital)
Pula
Dubrovnik (most popular in Summer)
Italy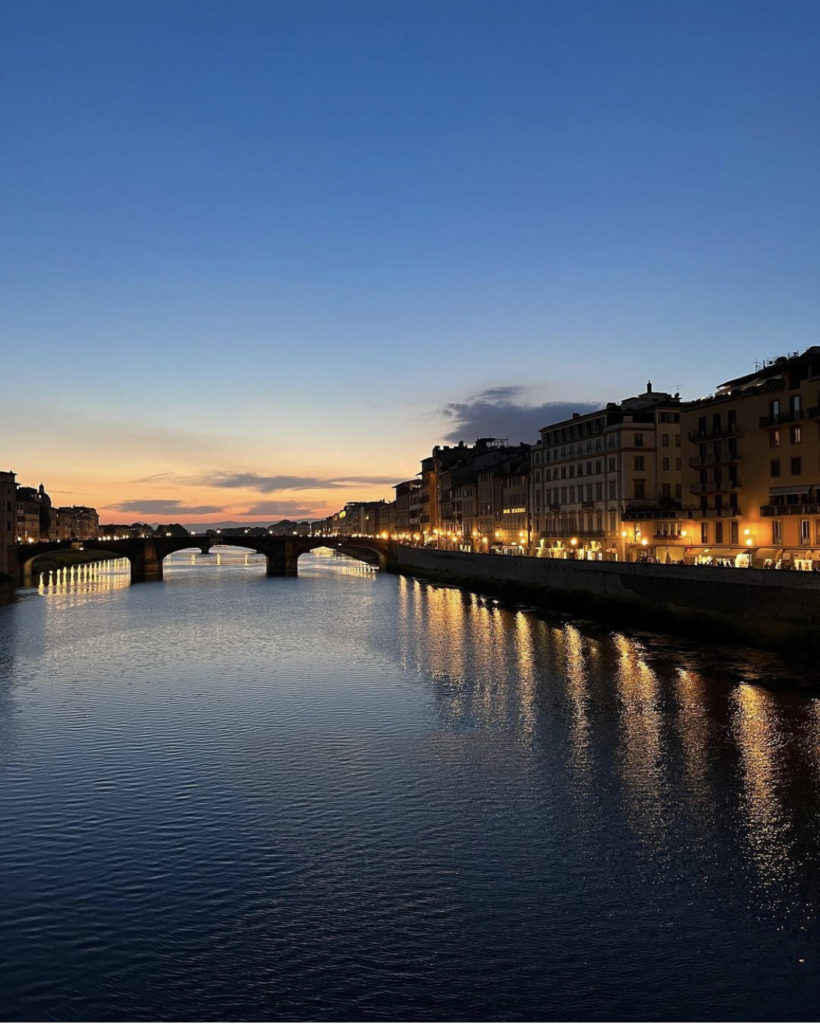 Who doesn't want to go to Italy any time of the year? Italy is at the top of most travelers' lists. The food, culture, history, and vast lands full of wine farms in the South.
There's something to do in Italy all year round, making Italy one of the most popular destinations to visit all year round, no matter the season. Italy is far from cheap, so going during shoulder season will save you on your trip there.
Shoulder season in Italy is April, May, September, and October.
Italy is a popular country to visit during the high season: June, July, and August. The price difference for accommodations, flights, and everything in Italy between the shoulder and high seasons is significant.
An excellent example of this is Positano, Capri, and the entire Amalfi Coastline, for that matter, which are considered some of the top European destinations for many to vacation during the Summer months. Go during the shoulder season to see Italy on a budget.
Cities to Consider Visiting:
Milano
Rome (capital)
Venice
Shoulder Season Destinations #4-7
Greece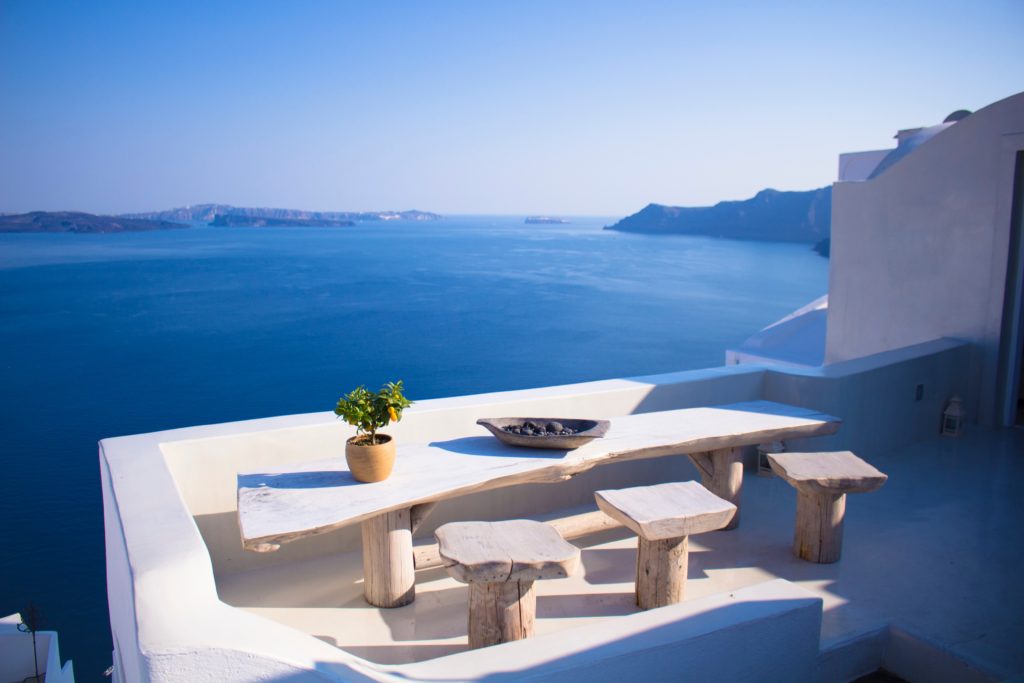 Visiting Greece and going island hopping should be at the top of your travel bucket list. Greece is beautiful; I'm sure you've seen the panoramic photos on Instagram and Pinterest of Greece, but they don't do it justice. You need to see it in person.
The shoulder season for Greece is between April to June and September to October.
Greece is another country that is very popular during the Summer months amongst travelers. Greece can be pretty expensive during this time, especially in trendy cities like Mykonos, Santorini, and Athens.
Avoid high season unless you want to pay a premium to see Greece. If you'd still like to go to Greece during the Summer months, go to places like Milos and Crete, islands that are much more affordable to visit versus the other popular cities.
Cities to Consider Visiting:
Indonesia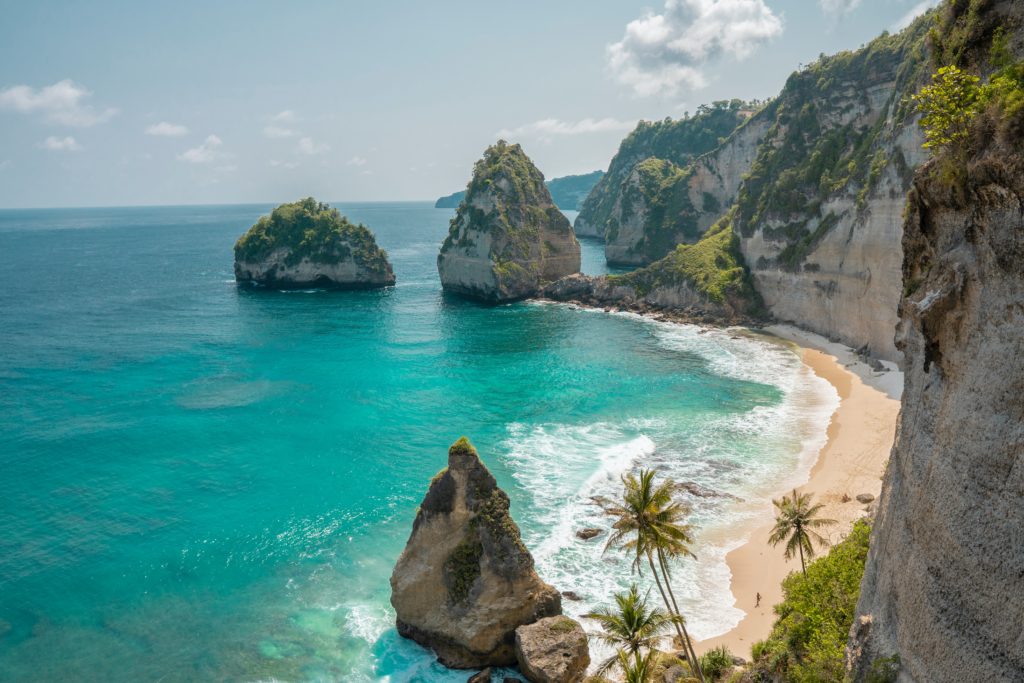 Famous for its nature, beaches, a wide variety of cultures and religions, Indonesia is a place I highly recommend visiting. Over the last few years, many nomads have made Bali and other places in Indonesia their home because of how beautiful and cost-effective it is.
Shoulder season for Indonesia is between March to May and September to November.
Indonesia shares the same weather patterns as the rest of Southeast Asia. The Summer here is from October till April.
Known for its extensive tropical forests and pristine beaches, Indonesia is a famous country for tourists to visit all year round.
Indonesia is relatively cheap to visit all year round, but if you're looking to go when there are significantly fewer tourists, go during the shoulder season months.
Cities to Consider Visiting:
Bali
Jakarta (capital)
Ubud
Iceland
Looking to go off-grid and see the mesmerizing views of mother nature? Go to Iceland.
In the last few years, Iceland has become a more popular country to visit. It may not be full of beaches and stunning islands like your typical vacation destination. But the country is naturally rich and has stunning waterfalls, miles of colored completely green cliffs, and the famous blue lagoon hot spring.
Iceland doesn't have much of a shoulder season, but the months of September through mid-October and mid-May tend to be the cheapest time to visit.
During this time, both accommodations and flights are more affordable.
Iceland is considered one of the most beautiful and unique countries to visit. Iceland is so remote and not close to any countries, making visiting an extra fascination.
Cities to Consider Visiting:
Reykjavik (capital)
Hafnarfjorour
Akureyri
Mexico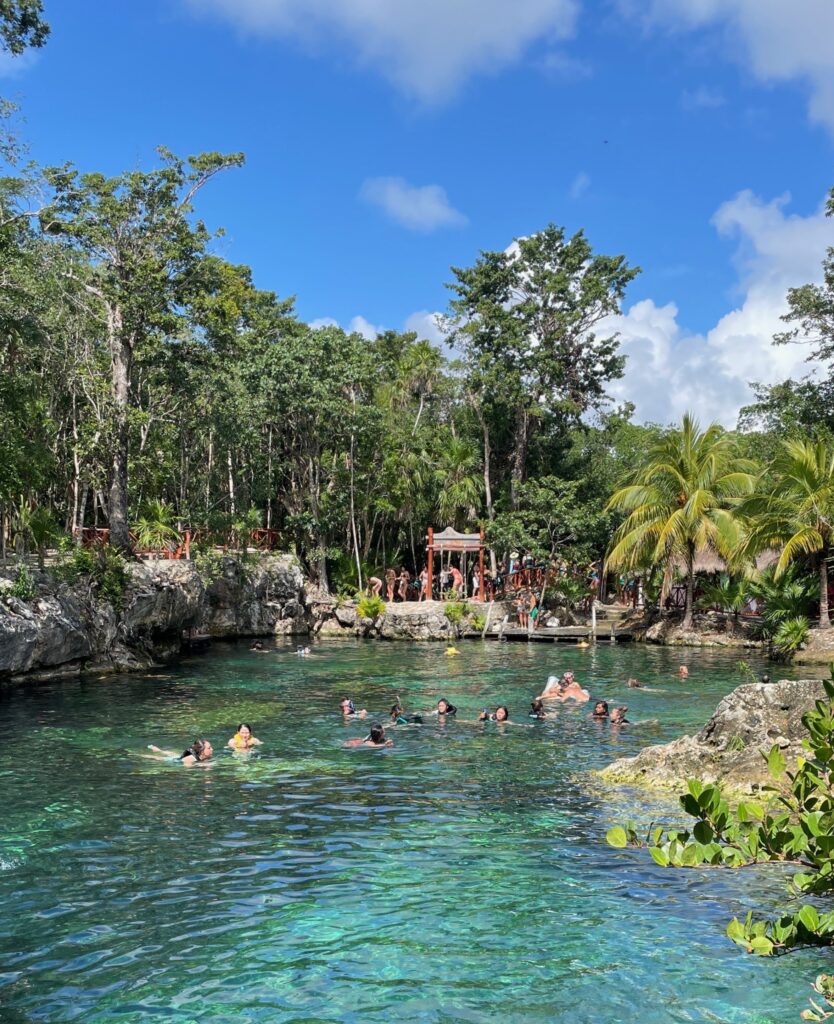 One of my favorite countries to visit is Mexico; the food is to die for, the country is full of culture, and beaches are a go all year round. Mexico is your best choice if you're looking for a beach-like vacation during shoulder season.
The shoulder season for Mexico is May, June, September, and October.
The weather is warm all year round, so even if you decide to come during the off-season, it's still hot enough for the beach! – Here's a list of the cheapest beach towns in Mexico to visit!
Despite May and June being popular times for vacations worldwide, May is when the rainy season starts in Mexico, and the weather is a bit rainier and humid until October. You can expect cheaper hotel prices and flights during this time to Mexico.
Cities to Consider Visiting:
Mexico City (capital)
Tulum
Shoulder Season by Region
Different regions worldwide have shoulder seasons during various times of the year, and some regions have two shoulder seasons. Here is a breakdown of when shoulder season is for popular parts worldwide to visit.
Shoulder Season for Europe
Europe has two shoulder seasons; the first is Spring, from mid-April through mid-June. Prices start to increase dramatically in late June due to the popularity of European summer holidays.
During the Fall is when the second one is from September through mid-October. Summer holidays are over in Europe, so hotels/airlines see a significant drop in European travel these months.
Shoulder Season for Southeast Asia
Southeast Asia, like Europe, also has two different times of the year, referred to as shoulder season. The first one is from mid-May through June.
At the same time, the monsoon season does begin then, the optimal time to visit Southeast Asia (Nov-May). So while you should expect some rain, it shouldn't be as bad as the following months into the monsoon season.
October is the second shoulder season when monsoon season is on the verge of ending. Though accommodations may be cheap then, it's a gamble to come then weather-wise.
Shoulder Season for the Caribbean
The first shoulder season time in the year for the Caribbean is from mid-January through February, after the holiday traveling. Luckily, the weather is optimal then as well.
November is the second time for the Caribbean, hurricane season just ended, and the dry season is here. Though be careful booking your holiday too close to the end of November. This is when prices increase due to holiday travel.
RELATED: 8 Cheapest Caribbean Islands to Visit
Shoulder Season for Canada & US
Shoulder seasons in Canada and the US are from March through May and September till mid-November. Weather will depend on your destination of choice.
Shoulder Season for Australia
Shoulder season in Australia is from March through May (late Summer into Fall) and September through October (the beginning of Spring). Australia shares a different weather pattern than most countries in the world.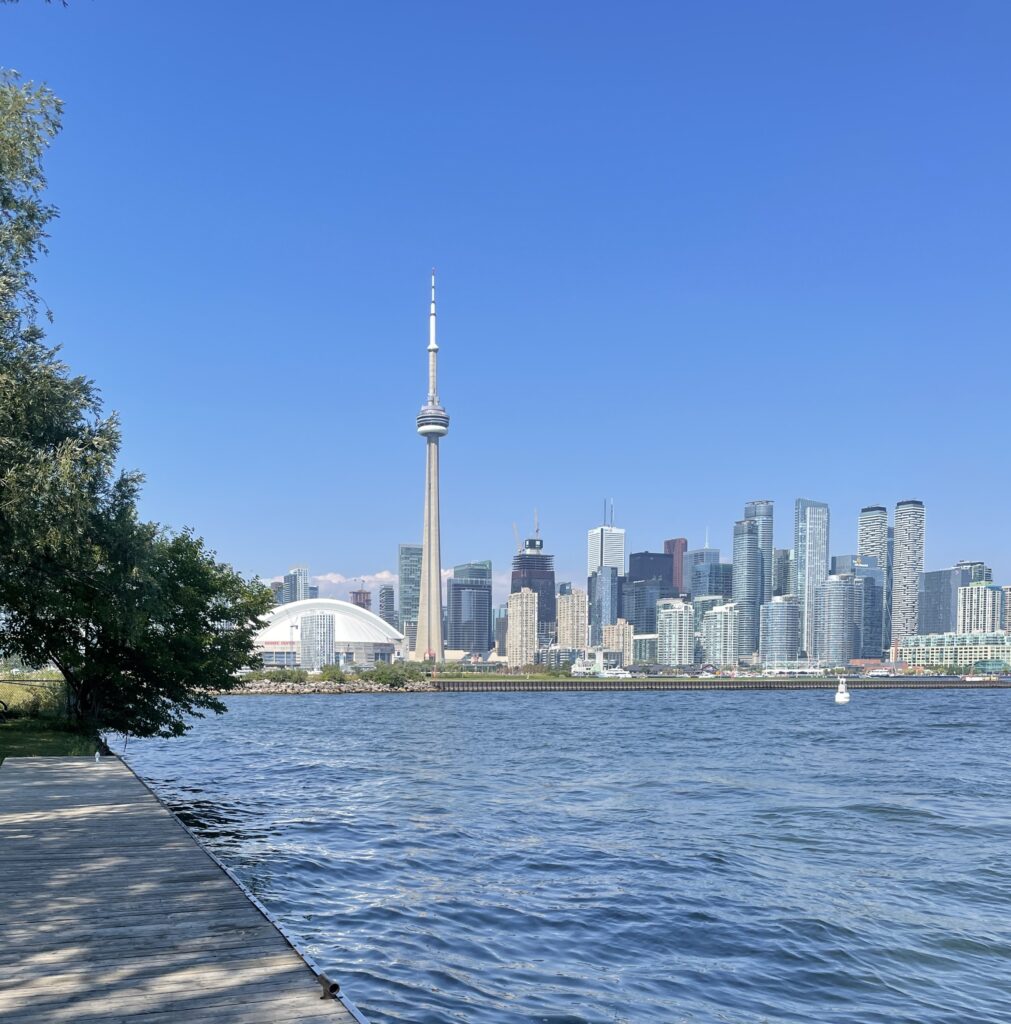 5 Reasons Shoulder Season is the Best Time to Travel
1: Hotels are cheaper
Hotels are far less busy; hotel chains, VRBO, and Airbnb struggle with less demand. That's why prices are lower during this time; they entice you to book their accommodations.
It's all about supply-demand when it comes to the tourist industry. With far less demand for accommodations, they can't just sit there and allow the place to be empty for too long. So they get aggressive with their pricing!
2: Popular Attractions are less crowded
If you're visiting popular tourist attractions like the cenotes in Tulum, the islands of Greece, or big cities in Italy, you can expect a large crowd of tourists there during busy times.
But during shoulder seasons, tourist spots are far less busy, making it the perfect time to visit them.
For those who enjoy photography like myself, taking that perfect shot is more possible during shoulder season because of fewer tourists! I'm the type of person who will wait until I can take the perfect photograph.
3: Restaurants aren't as busy
Whether you're going to a popular restaurant or a restaurant with a cliffside view in Italy, during high season, restaurants tend to be busy in the high season. That means waiting in line, making a reservation, or settling for a restaurant you didn't plan to visit.
You don't have to worry about this when visiting during shoulder season. Fewer tourists mean getting a table at your desired restaurant won't be too hard!
4: Beaches and Tours calmer
Famous beaches like the Tulum main beach, Praia do Camilo in Lagos, Portugal, and Bondi Beach in Australia are very busy during the high season in any of these destinations.
During shoulder season, beaches are emptier, and excursions are far less crowded.
5: Planes/Airports are less crowded
Fewer people in the queue, quicker service, and the opportunity for a loud crying baby onboard is lower.
And if you're fortunate, you will be more likely to get a whole row of seats! What's better than an empty row of seats on a plane you're taking for a long flight?
READ ALSO: 12 Cheapest Places to Travel in 2023
Use Shoulder Season to Your Advantage
Go where best suits you. Which country in this list has been on the top of your list to explore for the longest time?
What type of vacation are you looking to have? Somewhere warm? or Somewhere adventurous? Or perhaps neither, you're looking for somewhere adventurous like Iceland. Whatever destination excites you, go there!
I chose Mexico as my first shoulder season destination because it's warm all year round. It's the only warm-climate country you can visit on this list during shoulder season.
There is also lots to do in Mexico, many islands to visit, cenotes and the food is excellent!
Mexico is an ideal choice if you enjoy the warm weather and are looking for a beach vacation with great beaches.
As mentioned earlier, Italy is a country everyone wants to see. So even if you visit during the off-season when you can't go to the beach in the South, it doesn't matter because there's so much to explore there anywhere you visit in Italy.
Positano is my favorite place in Italy, a city you'll want to visit during the off-season unless you're looking to spend.
You can go sightseeing and learn more about the culture; things are more relaxed, so you'll be able to enjoy the cities more. And the food, who doesn't love Italian food?
I choose Portugal because two of the best cities in Portugal are ideal to visit any time of the year. Despite having cooler weather during the off-season, Porto and Lisboa are cities full of great food and beautiful culture you can experience anytime.
On the other hand, you can also visit Lagos, but this is a beachside town, so you will enjoy it less than visiting during the high season.
Subscribe to Travel Hiatus!
Receive updates on my latest posts, insider travel tips & the best destination guides to your inbox!
Featured image credits: Alfiano Sutianto
Happy & Safe Travels
---
Planning Checklist
---
Disclaimer: Please note that some of the links shared in this article might be affiliate links; this means that at absolutely no extra cost to you, we will earn a small commission for any sales generated through this article and/or this website. We recommend products/services we've either used or researched thoroughly – Thank you for supporting us so we can continue to share helpful travel content!