Chiang Mai or Koh Samui: Comparison Guide
Can't decide between visiting Chiang Mai or Koh Samui? Despite being two very different places, Chiang Mai vs Koh Samui is a popular debate because both are two of Thailand's most famous destinations!
Chiang Mai, located in northern Thailand, is one of the largest cities in Thailand. The city is known for its mountainous surroundings, amazing food, many Buddhist temples, and its overall laidback atmosphere.
Koh Samui is located in the Gulf of Thailand, and it's the second-largest island in the country and one of the most developed. The island is known for its beaches, extravagant resorts, lush jungle, and lively nightlife.
In this complete comparison guide, I'll compare significant differences between the two places, things to do, hotels, the food scene, and nightlife!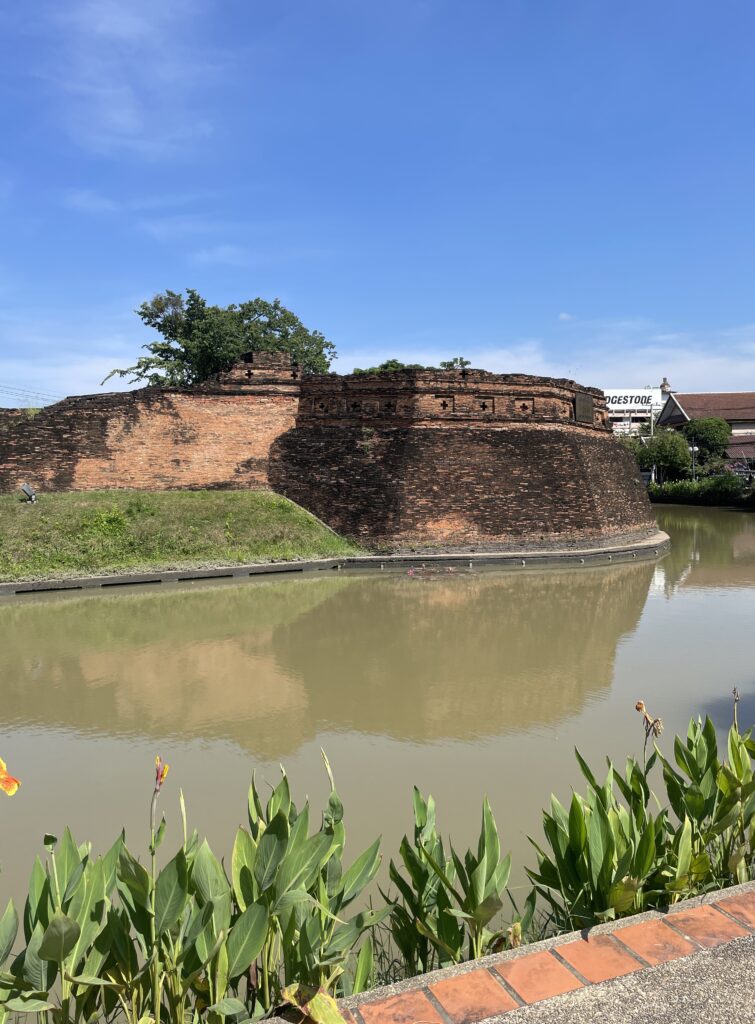 Chiang Mai vs Koh Samui: Main Differences
Firstly, let's discuss the main differences between Chiang Mai and Koh Samui because there are many!
Location type stands out the most; Chiang Mai is a city surrounded by mountains, and Koh Samui is an island.
Getting to either place is easy because Chiang Mai and Koh Samui both have their own airports, though Chiang Mai's airport receives more flights daily from wider destinations.
Here's a list of quick pros that each destination claims, though I'd advise you to read further to help you make a well-informed decision on which place to visit between the two!
By the way, both Chiang Mai and Koh Samui are home to many expats and nomads, and both rank as two of the best places for foreigners to relocate to in Thailand!
Chiang Mai Pros
Mountain scenery/hiking & trekking
Best Elephant Sanctuaries in Thailand
Home to some of the best food
History is rich with many Buddhist Temples
Koh Samui Pros
Island Atmosphere
Stunning Beaches all around
Wide variety of things to do
Island/City conveniences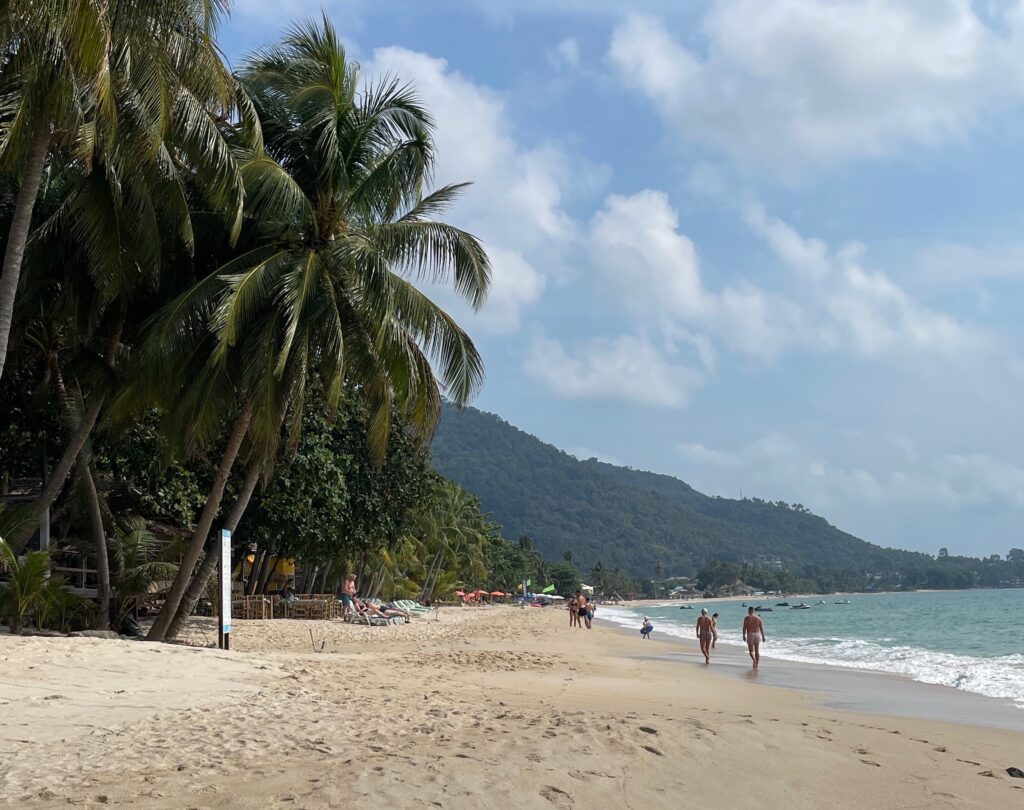 Chiang Mai or Koh Samui: Things To Do
There are several things to do in both Chiang Mai and Koh Samui. Here's a short list of some of the best things to do in each place!
Both places are very different from one another, and activities in each destination vary. You should consider what activities you'd like to do to help you decide where to visit!
WINNER: Regarding things to do in each place, It's a tie.
Things To Do in Chiang Mai
Explore the Old City: Located in the center of Chiang Mai is the Old City, a rich historic district home to ancient walls, old/well-preserved Buddhist temples, and many narrow streets full of restaurants, shops, and more!
Doi Suthep National Park: This stunning national park is famous for being home to Wat Phra That Doi, a golden temple located at the top of a mountain, offering exceptional panoramic views of Chiang Mai. The park offers lush greenery, waterfalls, and stunning mountains.
Visit an Elephant Sanctuary: Chiang Mai is the most famous place in Thailand for elephant sanctuaries because of its location and ideal climate for these large, gentle creatures.
Chiang Mai Sunday Market: On Phae Walking Street, every Sunday is the city's largest night market; every Sunday, this walking street is taken over with countless street food and good vendors.
Explore the many Buddhist Temples: As you go for a stroll around the Old City, you'll continuously be met with remarkable temples to explore. Most are free to enter, but some are a small fee to enter.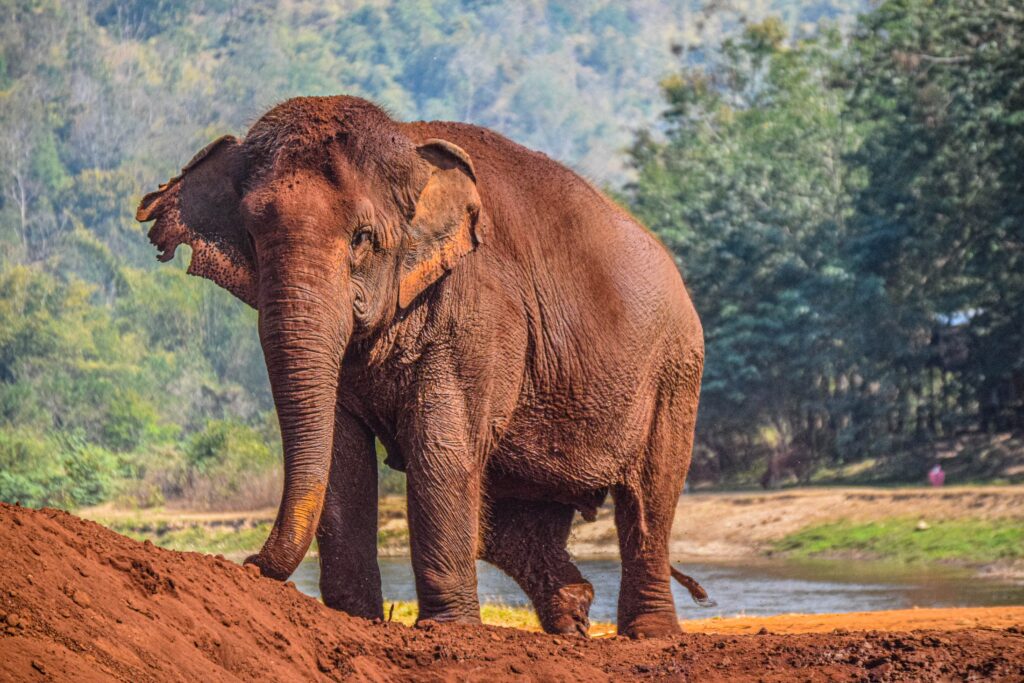 Things To Do in Koh Samui
Have a Beach Day: Koh Samui is known for its beaches, and it's the main reason many choose to visit; some of the best beaches in Koh Samui are Lamai, Cheweng, Bo Phut, and Lipa Noi Beach.
Island Hopping: With its location in the Gulf of Thailand, there are many other islands nearby, including Koh Phangan, Ko Tao, and Pig Island, to explore.
Day Trip to Ang Thong Park: Ang Thong is one of Thailand's best national parks; Ang Thong Marine Park is a collection of 42 unique islands to explore. Located not far from Koh Samui, visiting Ang Thong Park is a must when in Koh Samui!
Explore Fishermen's Village: The Fishermen's Village is a picturesque walkable area by Bo Phut Beach; it's full of boutique shopping, great restaurants, and beach bars with stunning sea views.
Night Markets: There are a few notable night markets in Koh Samui worth checking out: Lamai Night Market, Chewing Walking Street, and the Night Market Fishermans Village.
Chiang Mai or Koh Samui: Hotel & Resorts
It's time to discuss the many hotels and resorts in each place, an important factor for any destination comparison.
Being two of the most popular places in Thailand, Chiang Mai and Koh Samui are full of various accommodation types.
Chiang Mai has a few 5-star hotels, several 4 and 3 star hotels, and countless hostels scattered around the city.
Koh Samui is most known for its large resorts with plenty of amenities, though you can find all types of accommodations in Koh Samui.
WINNER: Regarding hotels & resorts in each place, Koh Samui is a clear winner.
Where to Stay in Chiang Mai
InterContential – 5 Star / A contemporary, luxurious modern hotel located in the Old City of Chiang Mai, with nearby shops, restaurants, and massage parlors
Pingviman Hotel – 4 Star / Stunning relaxing boutique hotel near Nong Buak Park in the Old City, its also near the Old City River and many restaurants/shops
Phor Liang Meun – 4 Star / A well decorated hotel with a modern and old-school look, located on the edge of the Old City in an excellent location
Hidden Garden Hostel / Top-ranked hostel offering exceptional clean and beautiful decor, with a pool, working space and located right by a night market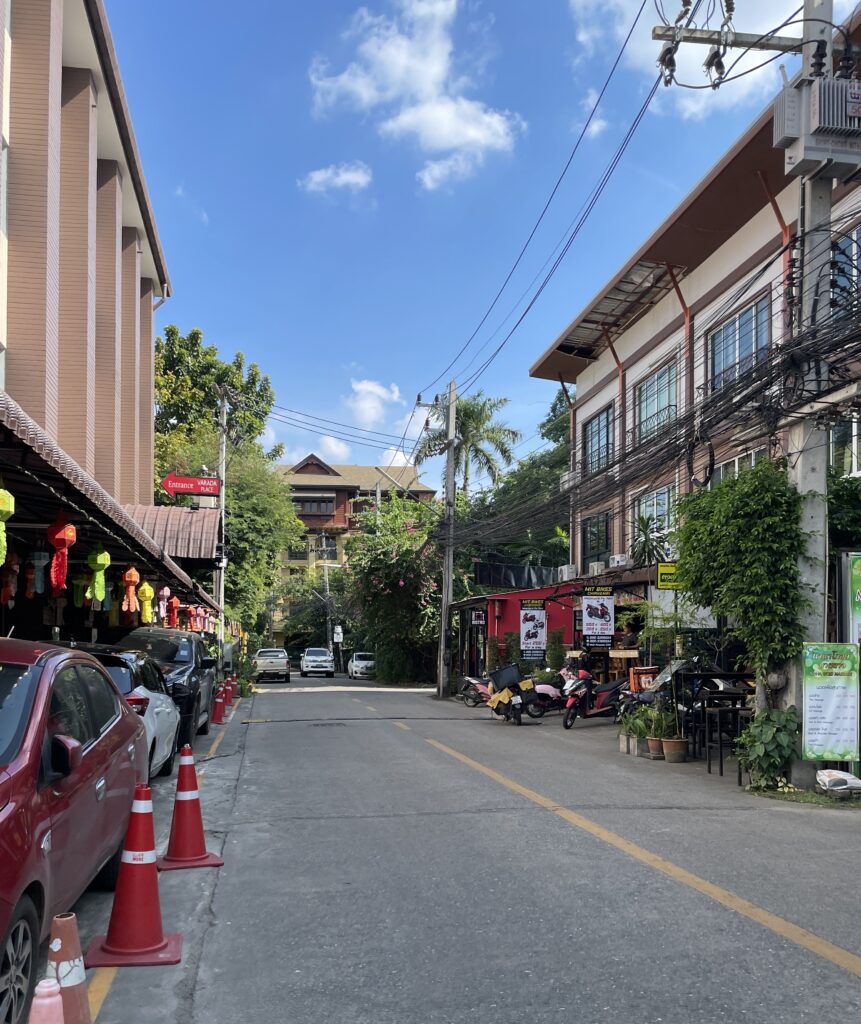 Where to Stay in Koh Samui
Kimpton Kitalay – 5 Star / Famous for its spacious rooms, many restaurants, a luxurious spa, and much more. The Kimpton Samui is in an excellent location on Koh Samui
Ibis Samui – 4 Star / Located right along Bo Phut Beach, the Ibis is an excellent location ideal for families, with a beautiful pool overlooking the ocean
Lub d Koh Samui – 3 Star / A perfect hotel for a younger crowd, located right on the popular Cheweng Beach, Lub D Samui is close to the central part of Koh Samui
P&T Hostel / Those visiting on a budget, look no further. This is the cheapest and highest-ranked hostel on the island. They've got everything you need, even a restaurant
Chiang Mai or Koh Samui: Restaurants
For those who rank food as a top priority for where they choose to visit, here's what you need to know!
Chiang Mai is home to Northern Thai cuisines like Khao Soi, Khan toke, and Nothern Pork sausage, amongst many other famous dishes.
Besides being home to many Thai dishes, the food is diverse and excellent in Chiang Mai.
Koh Samui has several restaurants, but the island has positioned itself to cater to tourists more than anything, meaning most of the food in Koh Samui is Westernized.
Finding local spots in Koh Samui is very much possible; there are always local night markets.
Don't forget to experience the food at the night markets, whether you visit Chiang Mai or Koh Samui!
WINNER: Regarding food and restaurants, Chiang Mai is a clear winner.
Where to Eat in Chaing Mai
Khao Soy Maesai: Known as the top Khao Soy spot in the city, last three year Michelin Guide winners; get ready to wait in line, it's worth it
Rasik Local Kitchen: Dishing out contemporary Thai food with only seasonal ingredients; expect various meats and seafood, with a variety of wine
Huen Muan Jai: Specializing in a wide variety of Northern Thai food, Huen Muan is the one-stop restaurant to experience Northern Thai cuisine to the fullest
Tong Tem Toh: Famous amongst tourists/locals, Tong Tem dishes out great Nothern Thai food and is located in the popular Nimmanhaemin neighborhood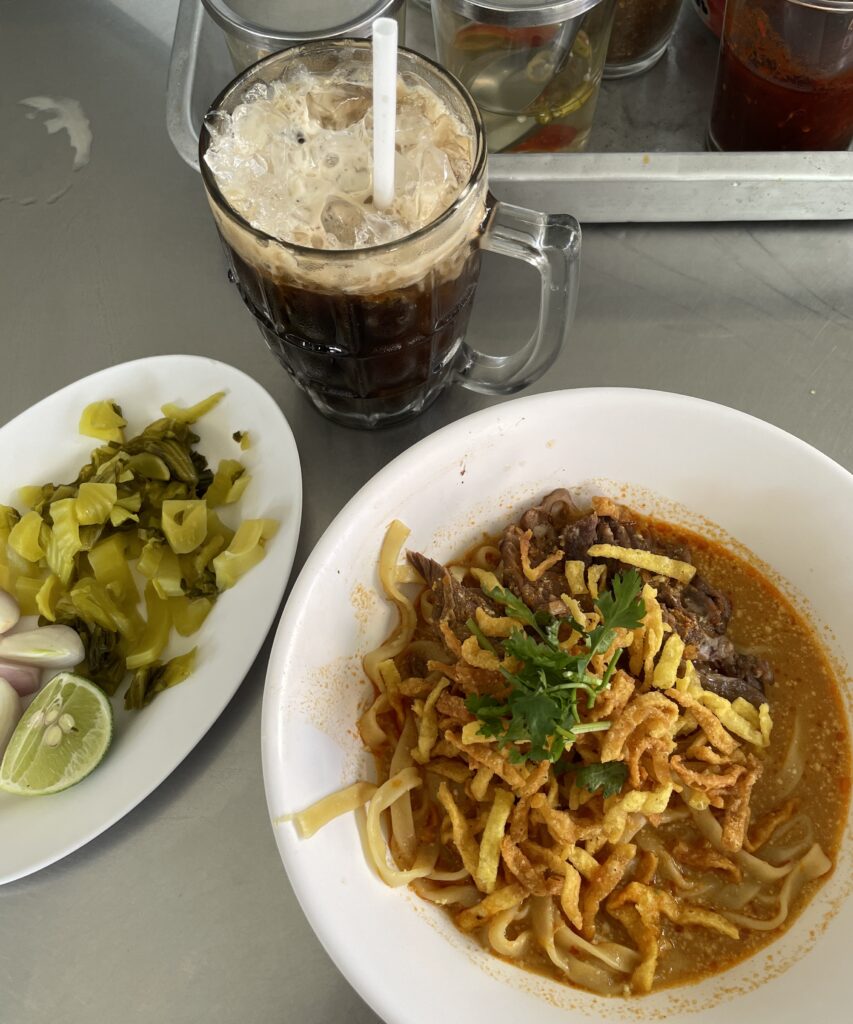 Where to Eat in Koh Samui
Kawin's Kitchen: Excellent local Thai restaurant serving delicious local food with exceptional presentation
Cabezas Muertas: Mexican restaurant serving all the favourites, tacos, quesadillas, toastdas and more!
The Oyster Bar x: A classic Oyster Bar serving exceptional Lobster, small bites & more
Raw & Spirtz: A Chic appetizer bar serving oysters and many other small apps & drinks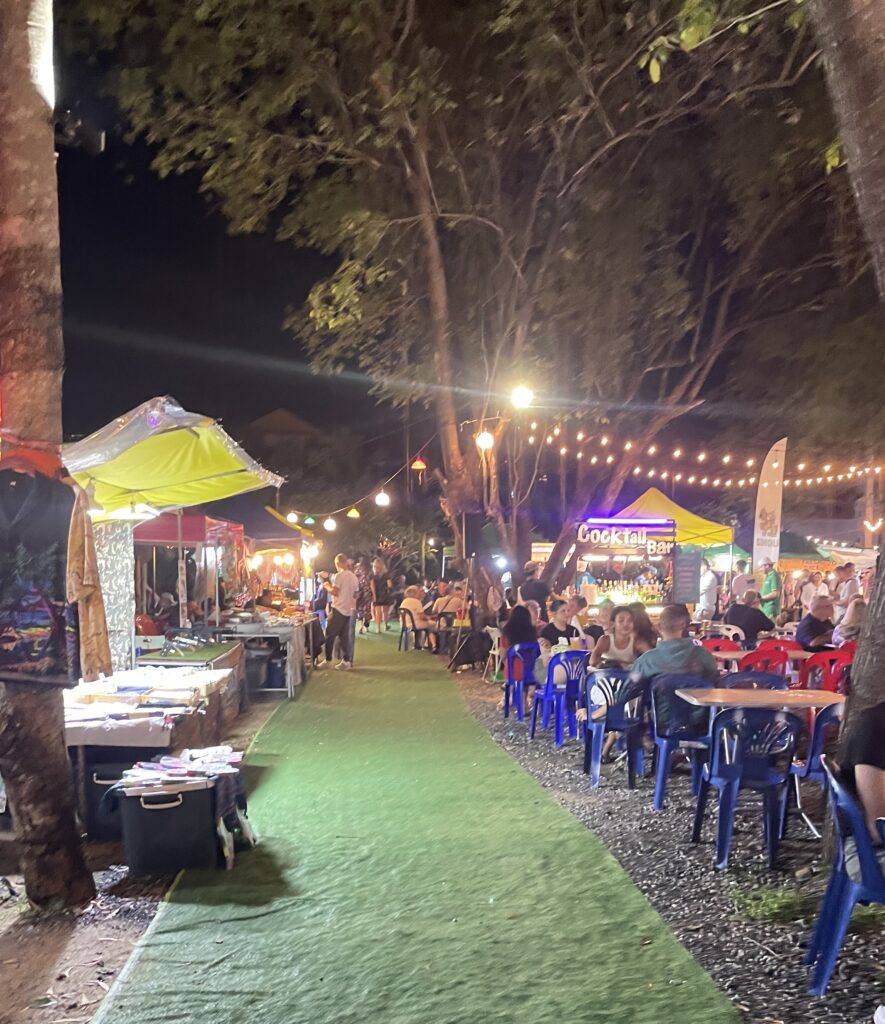 Chiang Mai or Koh Samui: Nightlife
Nightlife isn't the most important factor for most when choosing where to holiday, but it is for some, so let's get into it!
Chiang Mai's nightlife primarily consists of bars, pubs, plenty of night markets, and a few nightclubs scattered throughout the city. Chiang Mai is a more laid-back city, so it's fitting that the nightlife here is also laid back.
Koh Samui's nightlife is quite lively, with many bars and nightclubs scattered throughout the island, lively beach fire performances at restaurants, and, lastly, the iconic Full Moon party on the neighboring island Koh Pha Ngan.
WINNER: Regarding nightlife and things to do at night, Koh Samui is the winner.
Nightlife in Chiang Mai
Blacklight CNX: A fun nightclub featuring Blacklight in the Old City of Chiang Mai, live music, beer pong, and fun decorations for ravers
RED Nightclub: Nightclub featuring DJs playing authentic techno and tech house music in an intimate environment
Rise Rooftop Bar: Fancy rooftop bar in the Nimmanhaemin area, with a pool and beautiful mountain and city views
Woods Bar Rooftop: Laidback pool rooftop bar serving a wide variety of beers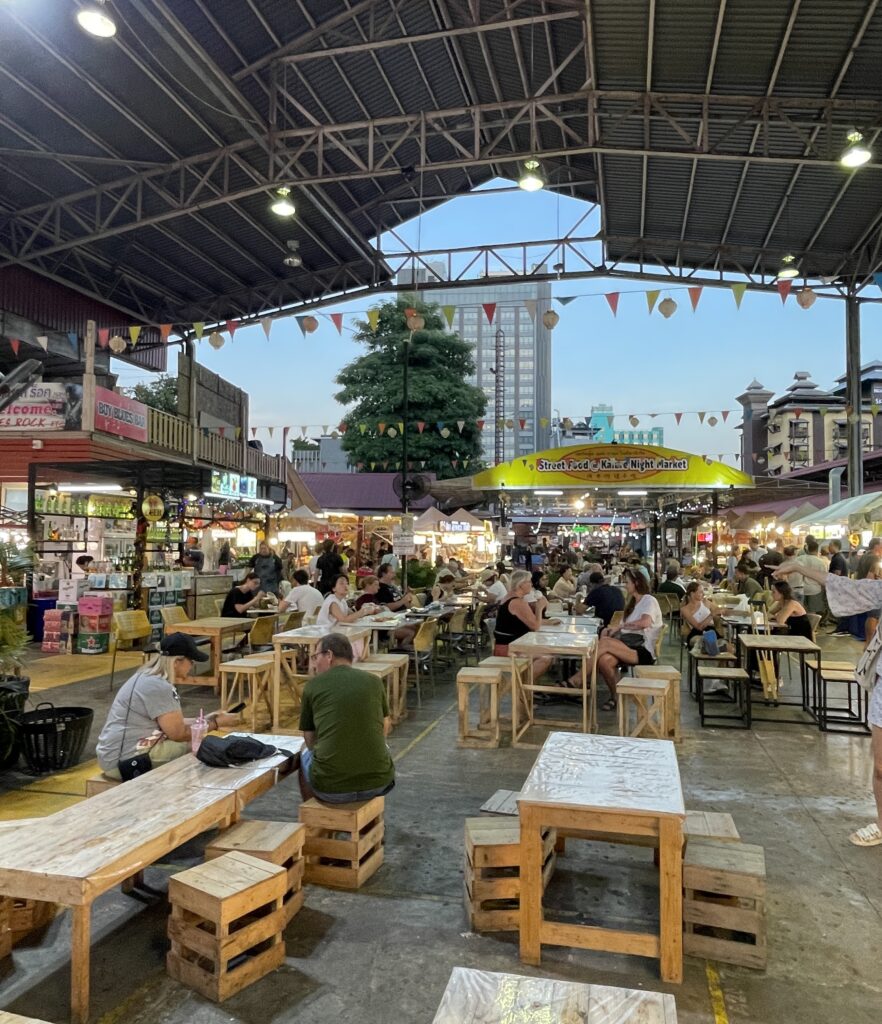 Nightlife in Koh Samui
ARK Beach Party: Ark Beach Bar hosts a beach party that has become quite popular on the island, right on the sand, with a live DJ playing music
Lamai Beach Bars: At Lamai Beach, you'll find the open-concept beach bars, basically a bunch of outdoor bars with live music and street vendors around
Bar Hopping in Cheweng: There are countless bars/nightclubs in Cheweng to visit. It's the most lively area on the island and a must-visit for those looking to party
CoCo Tam's Restaurant: Known as one of the best restaurants in Samui, CoCo Tam's is a fun restaurant with beach seating and fun fire show performances
Chiang Mai or Koh Samui — Final Thoughts
So, have you decided between Chiang Mai or Koh Samui which you should visit?
At the end of the day, it depends on the activities you're most looking to experience.
Chiang Mai is richer in culture, history, and food, and its mountainous landscape offers amazing hikes; also nearby are two other fun towns to visit, Pai and Chiang Rai. If you'd like to visit Pai or Chiang Rai from Chiang Mai, see your transportation options on 12GO!
Koh Samui is a fun-developed island with stunning beaches, many islands nearby, and plenty of things to do.
For a beach holiday, Koh Samui is the obvious choice, but for those looking to explore Thailand's culture and food, Chiang Mai is the obvious choice for you.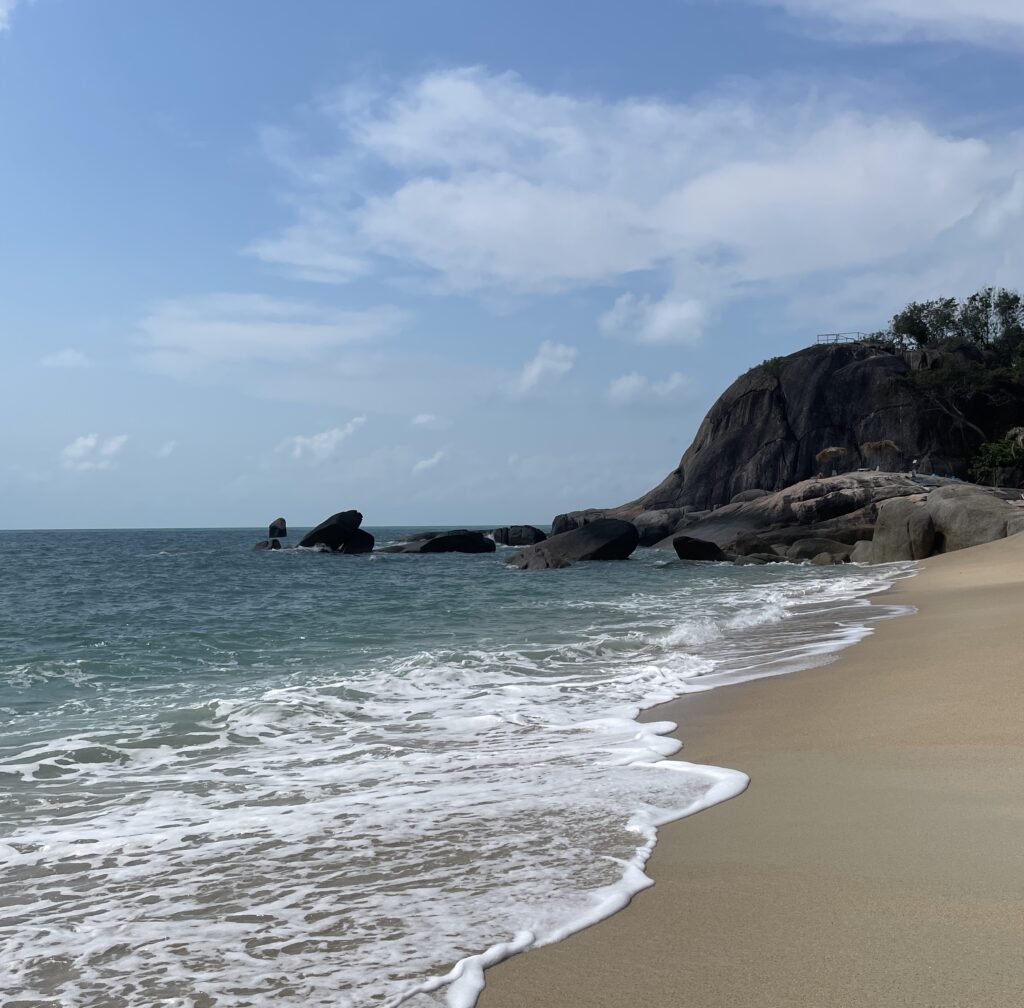 What is better Chiang Mai or Koh Samui?
Both are very different from one another; Chiang Mai offers a more authentic Thailand experience with its culture, food, and surroundings. At the same time, Koh Samui offers a Westernized island tropical paradise with countless resorts.
How many days in Chiang Mai is enough?
Plan to spend at least 5 days in Chiang Mai; the city is large, with many things to do and see. Also, if you're looking to visit popular neighboring places such as Pai or Chiang Rai, that will take some time as well.
Why is Chiang Mai popular?
Chiang Mai is a historical city with plenty of things to do. It's surrounded by mountains and is one of the best food cities in Thailand. Lastly, it's got a laidback atmosphere to it, which many cherish.
Subscribe to Travel Hiatus!
Receive updates on my latest posts, insider travel tips & the best destination guides to your inbox!
Happy & Safe Travels
---
Planning Checklist
---
Disclaimer: Please note that some of the links shared in this article might be affiliate links; this means that at absolutely no extra cost to you, we will earn a small commission for any sales generated through this article and/or this website. We recommend products/services we've either used or researched thoroughly – Thank you for supporting us so we can continue to share helpful travel content!