Is Koh Samui Worth Visiting? Pros & Cons
Is Koh Samui worth visiting? Are you planning a trip to Thailand and debating whether you should add Koh Samui to your Thailand Itinerary?
This breakdown guide of the main Pros & Cons of Koh Samui will help you decide if Koh Samui is worth it!
Koh Samui is the second largest island in Thailand; it's massive, and at times, when you're walking around, you may feel like you're not on an island. Located in the Gulf Of Thailand, Koh Samui offers the best of both worlds; it's a tropical paradise with all the conveniences of a large city.
With plenty of things to do, stunning beaches, beanbag cocktails bars, and an excellent restaurant scene, tourist love to flock to Koh Samui every year to holiday here.
But Koh Samui does have a few cons to it. In this comparison guide, I will cover the primary Pros & Cons of Koh Samui. By the end of this guide, you should know whether Koh Samui would be a destination you'd like to visit!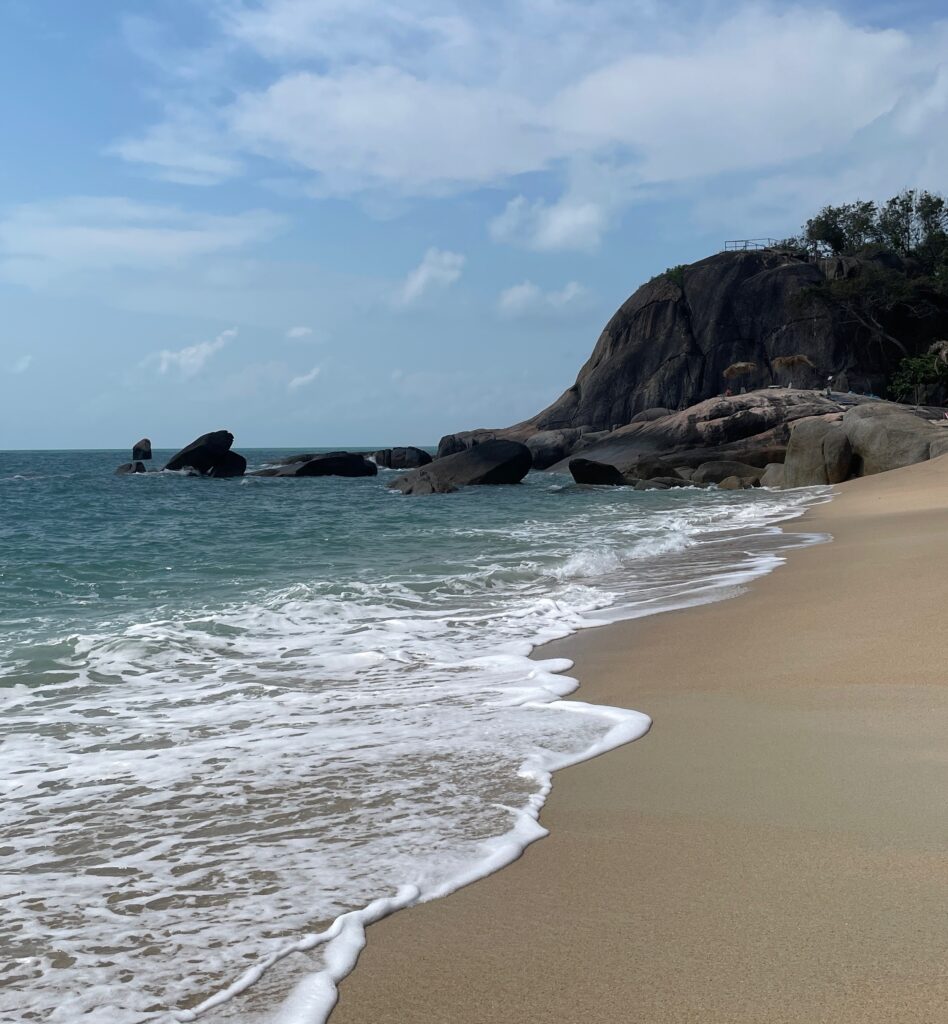 Getting to Koh Samui
One of the best things about Koh Samui is how easily you can get to the island. Ferries come into Koh Samui often daily from Donsak Pier on the mainland. Travel time is only 1 hour.
Another way to get to Koh Samui is by flying into the island. This is an international airport on the island. Regular flights from all over Thailand fly into Samui International Airport (USM), including Bangkok, Phuket, and many places — Cheap Thailand Domestic Flights.
If you're flying into Samui International Airport, you can get an airport transfer to your hotel.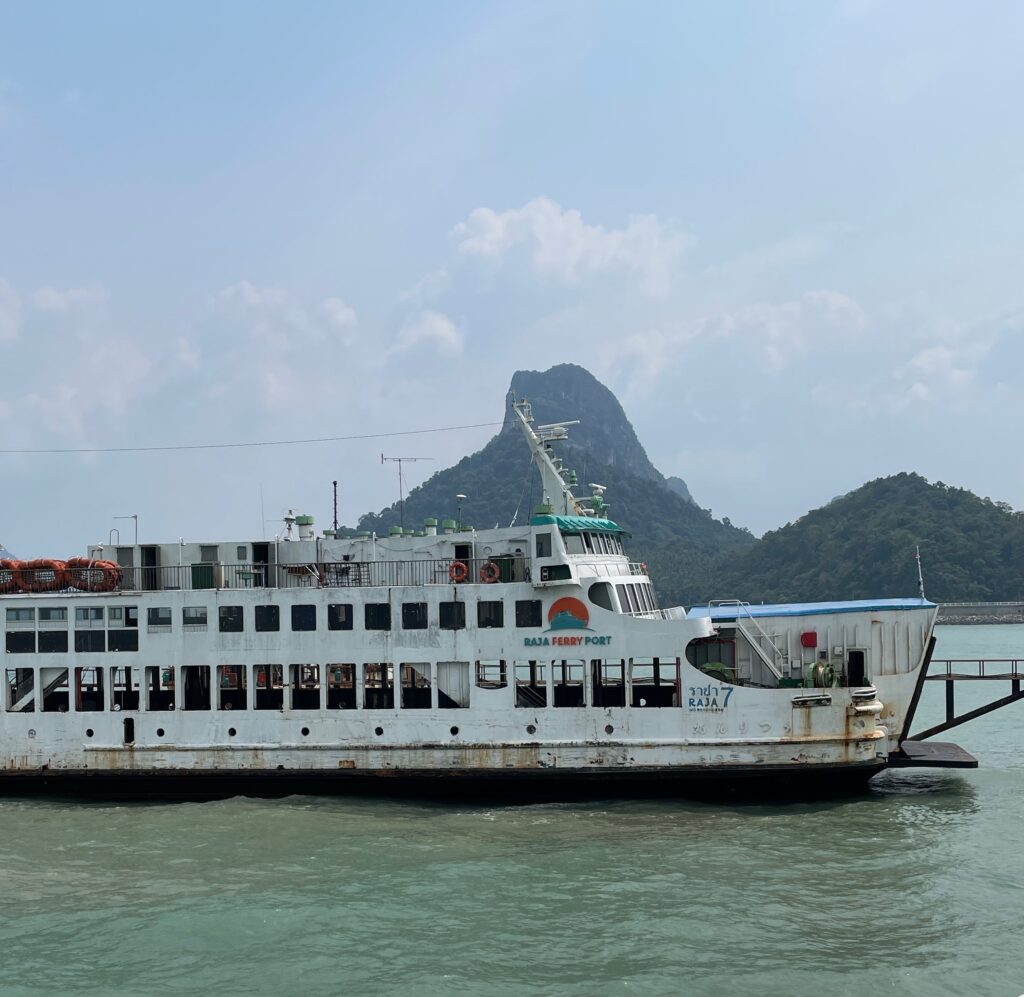 How to Get Around Koh Samui
Getting around Koh Samui is also easy, and there are several ways to do so. The best way to get around Koh Samui is by renting a scooter.
Alternatives are either taking a taxi or using the Song Taew. The Song Taew is a passenger vehicle; flag one down, tell the driver where you're going, agree on a price, and hop on!
Song Taew vehicles drive in a circle along the main island road in Koh Samui. This is the cheapest way to get around Koh Samui because you share the ride with others; they're more affordable than a taxi!
5 PROS About Koh Samui
Developed Island: Koh Samui is one of the most developed islands in Thailand; the large island is full of beach towns, restaurants, markets, and lots of shopping. With that comes all the conveniences of a large city, despite being on an island.
Best Hotels: There's a large selection of hotels, hotels, and plenty of resorts in Koh Samui. But what I'm referring to is the 5 Star Hotels in Koh Samui; not only are there plenty here, but they're some of the best hotels in Thailand.
Many Things To Do: Below, I'll highlight the many things to do in Koh Samui. From jungle safaris to island hopping and snorkeling/scuba diving, Koh Samui has many outdoor activities!
First Time Visitors in Thailand: Koh Samui is an excellent destination choice for those visiting Thailand for the first time. It's easy to get here because the island has an airport.
You'll get to visit an island in Thailand, and Koh Samui's location is excellent because it has two neighboring islands you can visit, Koh Phangan and Koh Tao.
Lastly, as mentioned, the island is well-developed, so visiting won't take any adjusting. There's everything one may need here. Koh Samui has the best of both worlds, city conveniences but on a tropical island.
Family Friendly: Koh Samui is known as an ideal island for families to visit in Thailand. There are plenty of activities here, such as snorkeling, visiting Pig Island, and more. Also, the many resorts in Koh Samui are ideal for kids.
The most suitable islands for families in Thailand are Koh Samui and Phuket.
5 CONS About Koh Samui
Developed Island: While this may be convenient to many, some travelers may find this a negative about Koh Samui. Due to the island being well-developed, it takes away from a more traditional Thai island experience—the feeling of a remote location, quiet beaches, and not as touristy.
Westernized Island: This was very unfortunate to find out about Koh Samui; you'll regularly see burger spots, pizza, and British pubs around Koh Samui. I mean, I even spotted a Hooters location. Finding local Thai restaurants was sometimes challenging in some areas of the island.
Lack of Nightlife: Some people claim Koh Samui has nightlife, but it doesn't really. Besides its beach bars at Bo Phut Beach, Muay Thai fights, and regular bars, Koh Samui has a lackluster nightlife.
Not the Best Beaches: On average, the beaches in Koh Samui could be better for swimming, especially when compared to other islands in Thailand. Lamai is one of the best beaches in Koh Samui, and even there, the sand is quite rough, and the water gets deep fast. Phuket's beaches are far better than Koh Samui's.
Expensive: Koh Samui isn't one of the cheapest places to visit in Thailand. Overall you can find cheap hotels here and street food. But restaurants, beach bars, and cafes will cost you more in Koh Samui.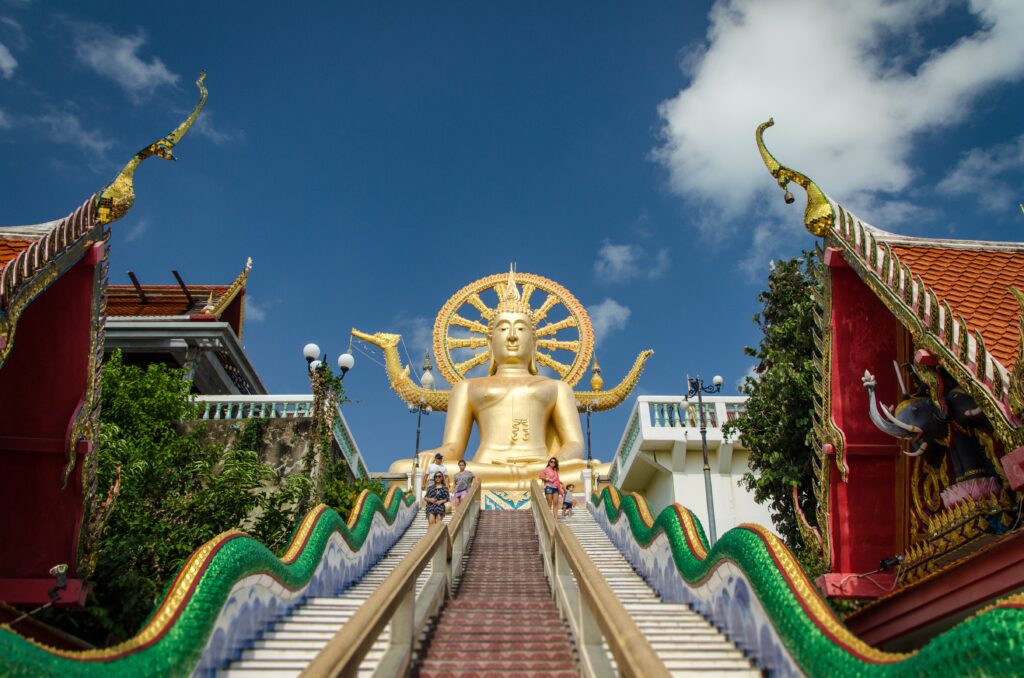 What To Do In Koh Samui
There are many things to do in Koh Samui, as well as several day trips to do from Koh Samui. Here are some of the best things to do when visiting Koh Samui!
Jungle/Waterfalls: The most popular thing to do in Koh Samui experiencing the safari tour, where you'll go deep into the jungles of Koh Samui and visit waterfalls/viewpoints!
Big Buddha: The Big Buddha in Koh Samui is the most popular landmark on the island. As you climb the steps and see the Buddha up close, you'll also see excellent views of Koh Samui!
Beaches: Some of the best beaches to visit on Koh Samui, Lamai Beach, and Chaweng Beach, being the most popular. In the evening, Bo Phut Beach is popular for its beach bars. Or explore quieter secluded beaches like Nathon Beach and Lipa Noi Beach.
Fishermen's Village: Located next to Bo Phut Beach, the Fishermen's Village is a walkable area full of great restaurants with excellent sea views, boutique shops, markets, and beach bars.
Night Markets: There are many night markets all over the island you should visit; here are a few to put on your itinerary: Lamai Night Market, Chaweng Walking Street, and the Night Market Fishermans Village.
Go to Pig Island: One of the best day trips to do from Koh Samui is to visit Pig Island. Explore the island, snorkel the shores, enjoy lunch here, and see these friendly pigs who inhabit the island. Pig Island is only 20 minutes away from Koh Samui.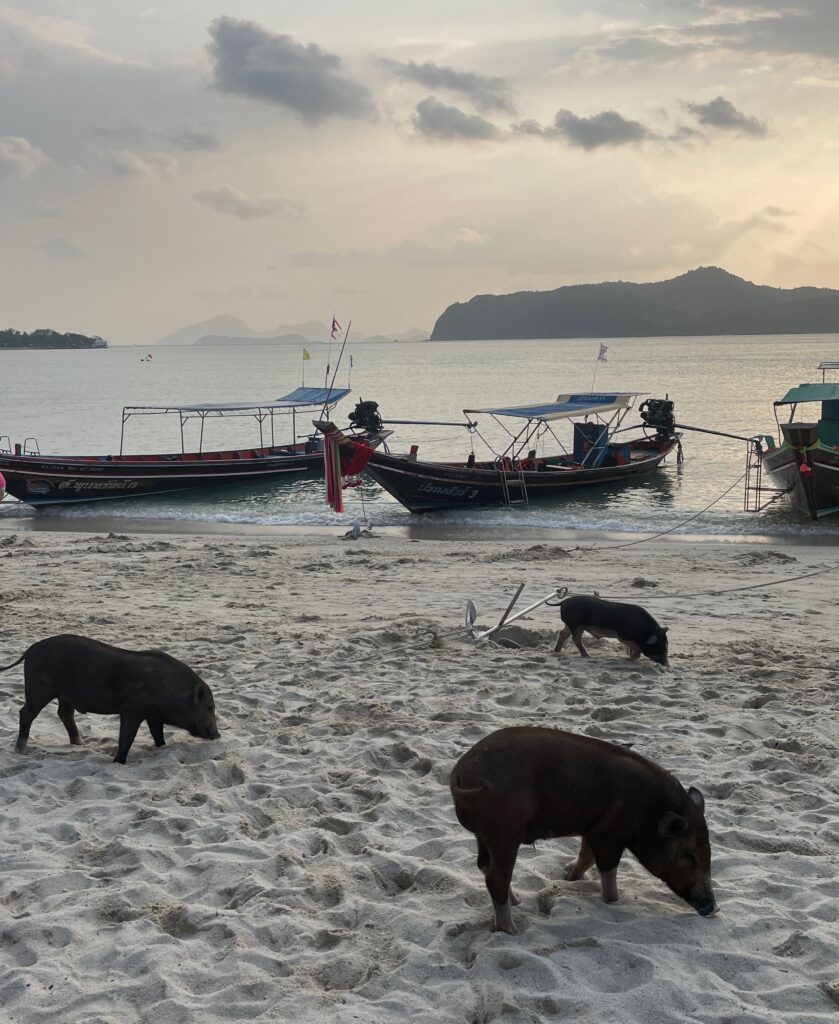 Day Trip to Ang Thong Park: Famous for being one of Thailand's best national parks, Ang Thong Marine Park is a collection of 42 beautiful islands to explore and is conveniently located next to Koh Samui. Attending a day tour of Ang Thong Park is a must when staying in Koh Samui!
Visit Koh Phangan: The neighboring island to Koh Samui is Koh Phangan, an island famous for its Full Moon Parties and laidback atmosphere. The island is popular amongst yogis and backpackers, and there are plenty of parks, waterfalls, and beaches to explore on Koh Phangan.
Visit Koh Tao: Head over to Koh Tao, and explore the island's many beaches/reefs, waterfalls, and viewpoints. The island of Koh Tao is one of the three islands that is located in the Gulf of Thailand, along with Koh Samui and Koh Phangan.
Where To Stay On Koh Samui
There are plenty of hotels, resorts, and hostels in Koh Samui to choose from. But it would be best to consider which area of Koh Samui you'd prefer to stay in first.
Depending on your preferences, one of these main areas would be ideal for you!
Best Areas to Stay in Koh Samui
Lamai Beach: A Calmer beach area with several restaurants, shops, and hotels nearby. The area is full of expats and, on average, has a more mature crowd.
Chaweng Beach: This is the most popular area to stay in on Koh Samui. Countless bars, restaurants, shopping, hotels, and hostels are nearby. On the extensive long beach shoreline of Chaweng, you will find several restaurants and beach bars.
Bo Phut Beach: Also, the area of the Fisherman's Village, Bo Phut Beach is a calmer area full of couples and families visiting. It's only 15 minutes from Chaweng Beach and Central Samui, the island's main shopping mall.
Bangrak Beach: The downside here is there's no actual beach. But the location is excellent. Staying here means easy access to a ferry dock to visit other islands; also, the Fisherman's Village and Samui Airport are only 5 minutes away.
Choeng Mon: A northern area on the island full of large resorts and 5 Star hotels, Choeng Mon is an ideal area. You will be 5 minutes away from all the shopping and Chaweng Beach.
Lipa Noi: Located on the island's Western side, Lipa Noi Beach is a calm area with far less foot traffic but far from all the main attractions in Koh Samui.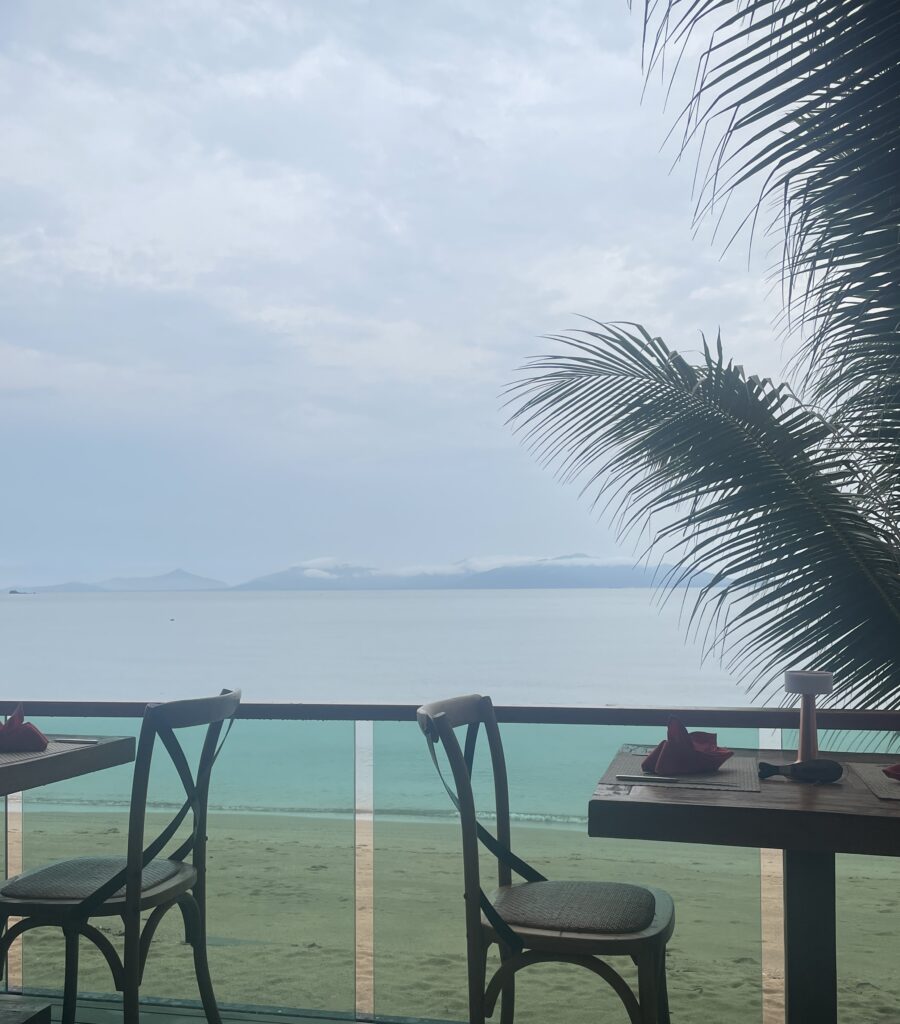 Best Hotels in Koh Samui
There are many hotels in Koh Samui to consider for all budgets. I've included the best hotels in Koh Samui for each budget!
Kimpton Kitalay – 5 Star / Famous for its spacious rooms, many restaurants, a luxurious spa, and much more. The Kimpton Samui is in an excellent location on the island.
InterContinental Samui – 5 Star / #1 hotel in Koh Samui, InterContinental is an award-winning hotel. The resort has a private beach and plenty of amenities for guests.
Ibis Samui – 4 Star / Located right along Bo Phut Beach, the Ibis is an excellent location ideal for families, with a beautiful pool overlooking the ocean.
Lub d Koh Samui – 3 Star / A perfect hotel for a younger crowd, located right on the popular Chaweng Beach, Lub D Samui is close to the central part of Koh Samui.
P&T Hostel / Those visiting on a budget, look no further. This is the cheapest and highest-ranked hostel on the island. They've got everything you need and even a restaurant!
What Is Koh Samui Known For?
Koh Samui is known for its many beaches, temples, mass jungle, waterfalls, and many luxury hotel options.
It's also well known for being the second largest island in Thailand and one of the most liveable places in Thailand.
Because of how well-developed Koh Samui is, the island offers the best of both worlds. While it is still a tropical island in the middle of the Gulf of Thailand, it has its own airport, plenty of shopping, restaurants, and bars.
Today many ex-pats and digital nomads call Koh Samui home because of the island's conveniences and tropical lifestyle.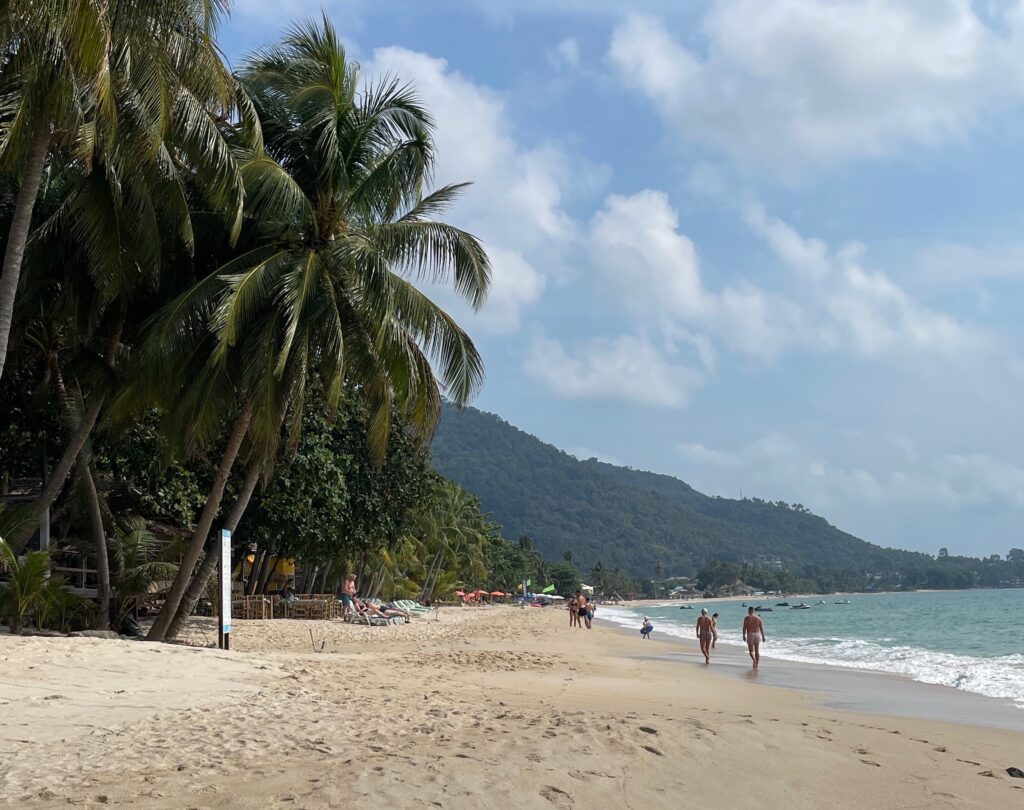 Is Koh Samui Worth Visiting? — Final Thoughts
Well, it depends on what type of vacation you'd like to have! Koh Samui has many benefits, being a well-developed island with a tropical atmosphere and many things to do. Similar to Phuket, it has many resorts, beaches and is family-friendly.
It's also an excellent island choice for those visiting Thailand for the first time and have limited vacation time because it's easy to get to and has many neighboring islands to explore!
That said, Koh Samui wasn't my personal favorite island because it's far from being a laid-back Thai Island, which is what I prefer when visiting an island.
If you're looking for more low-key Islands to visit like myself, I recommend Koh Lanta, Koh Phangan, and Koh Chang.
I still have plans to return to Koh Samui in the near future. But I will say I even prefer Phuket to Koh Samui for the well-developed islands in Thailand.
Is Koh Samui very touristy?
Koh Samui is very touristy and Westernized for the most part, especially when you compare it to other islands in Thailand.
Is Koh Samui better than Phuket?
Both are fantastic islands to visit and share many of the same characteristics. But Phuket is more famous due to its larger size and better beaches.
How many days is ideal for Koh Samui?
3 to 4 days is an ideal time to experience Koh Samui. With at least 3 days, you'll have enough time to see the main attractions, have a beach day, and do a day tour!
Why is Koh Samui so popular?
Koh Samui is popular because of its many island conveniences, and it's easy to get to. The island is home to plenty of luxury hotels, has many things to do, and is well-developed, unlike most islands in Thailand.
Subscribe to Travel Hiatus!
Receive updates on my latest posts, insider travel tips & the best destination guides to your inbox!
Happy & Safe Travels
---
Planning Checklist
---
Disclaimer: Please note that some of the links shared in this article might be affiliate links; this means that at absolutely no extra cost to you, we will earn a small commission for any sales generated through this article and/or this website. We recommend products/services we've either used or researched thoroughly – Thank you for supporting us so we can continue to share helpful travel content!