11 Best Karon Beach Restaurants to Try
Are you visiting Karon Beach in Phuket and curious about the best Karon Beach restaurants to try?
This guide includes the best restaurants in Karon Beach, cafes, and breakfast restaurant recommendations!
Karon Beach offers a wide variety of cuisine, Italian, Turkish, and more, not only delicious Thai food.
Conveniently, Karon Beach is very close to Kata Beach, so if you're looking for even more restaurants to try, you can always go to Kata Beach, which is only minutes away from Karon.
Throughout my six weeks of staying at Karon Beach, I tried several restaurants, and these are my favorite Karon Beach restaurants. Later in this guide, I will also discuss the Karon Night Market.
Karon Beach Restaurants #1-4
Pinto Karon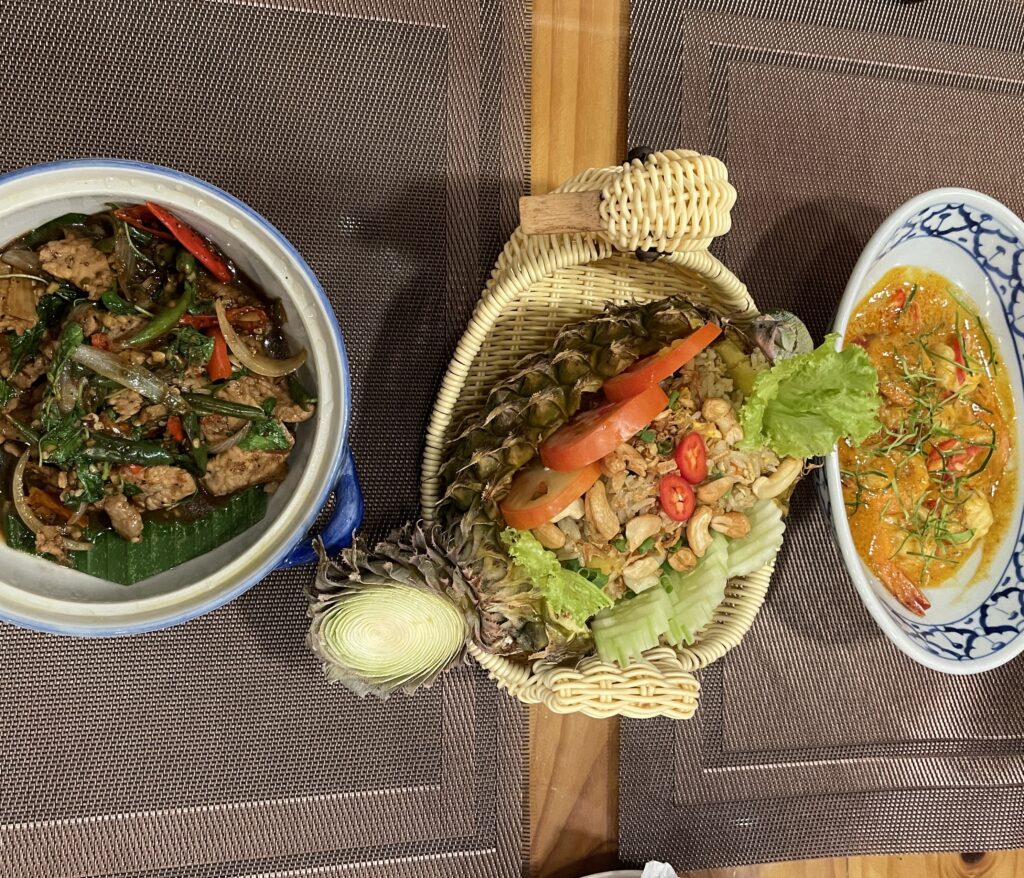 Pinto Karon is located along Patak Soi 20 Road, an exceptional Thai restaurant.
Pinto Karon serves all the classic Thai dishes: Pad Kra Pow, Massaman curry, papaya salad, and many more. The food is delicious here, and the presentation is remarkable.
You'd think you were visiting a fine-dining restaurant by the food presentation here.
Having tried six different dishes here, not one dish disappointed me, and that's precisely why I came back several times when I stayed in Karon Beach.
A local family owns the restaurant and did an excellent job with the place food-wise, the decor, and everything.
Hours: 11:30 AM – 9:30 PM / Closed Wednesday
The Pad Thai Shop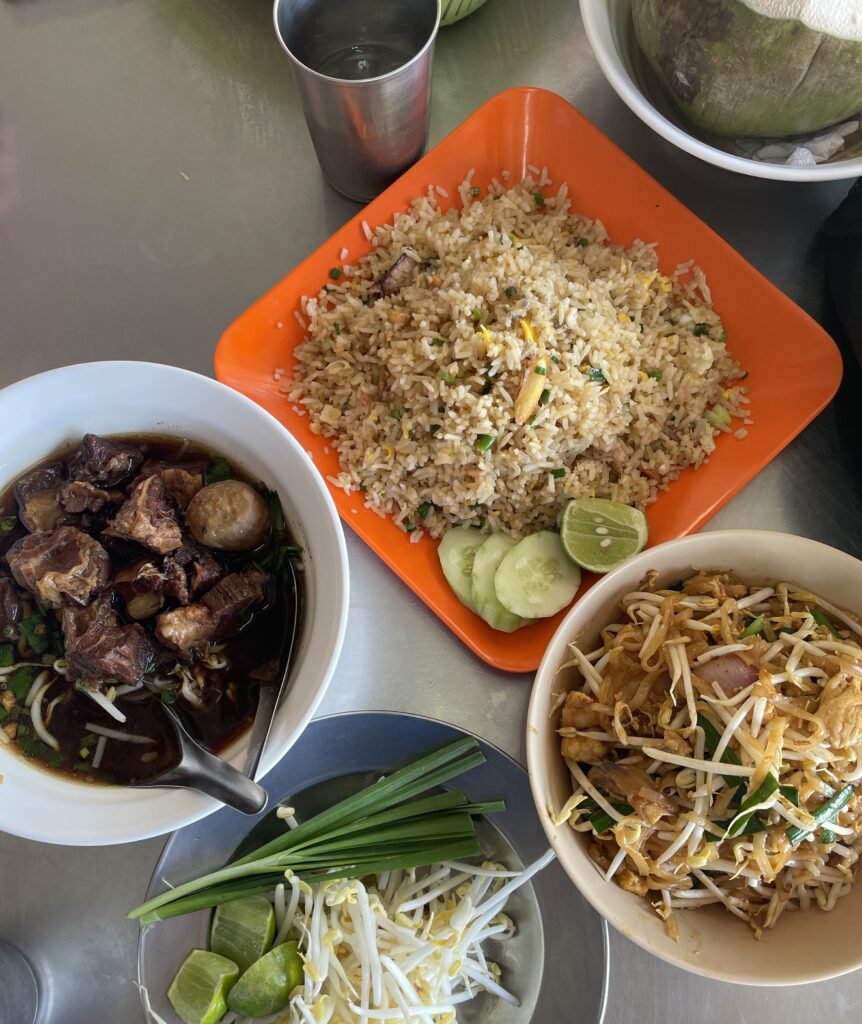 The Pad Thai Shop is a humble restaurant that is a local and tourist favorite. It's one of those restaurants where you feel like you're at home eating a home-cooked meal when you're dining.
The menu here is limited; they've got Pad Thai, Pad Kra Pow, Beef Noodle soup, crab fried rice, and other dishes.
This is the idea of the restaurant: a limited menu of dishes that are consistently executed perfectly. Might I add, all dishes here are very well priced!
On the side of the restaurant, there's complimentary/free water, rice, and chicken broth soup (I couldn't stop eating their free soup). After your meal, try their mango sticky rice or freshly squeezed mango juice!
Hours: 8:00 AM – 5:00 PM / Closed Sunday
Coral Inn & Rosmarino Restaurant
It seems everywhere one travels, there's an Italian restaurant nearby, but no compliments; who doesn't love Italian food?
Coral Inn is a fine-dining Italian restaurant; you can expect all the classics here: risotto, pasta, pizza, burrata, and other Italian dishes.
Make sure you get the tiramisu for dessert, one of the best tiramisu I've had anywhere. I enjoyed the mussels and risotto; both dishes were delicious.
The pizza was okay, but Napoli in Vespa, an Italian restaurant down the street, makes a much better pizza.
Hours: 2:00 PM – 10:30 PM / Closed Tuesday
Napoli in Vespa Phuket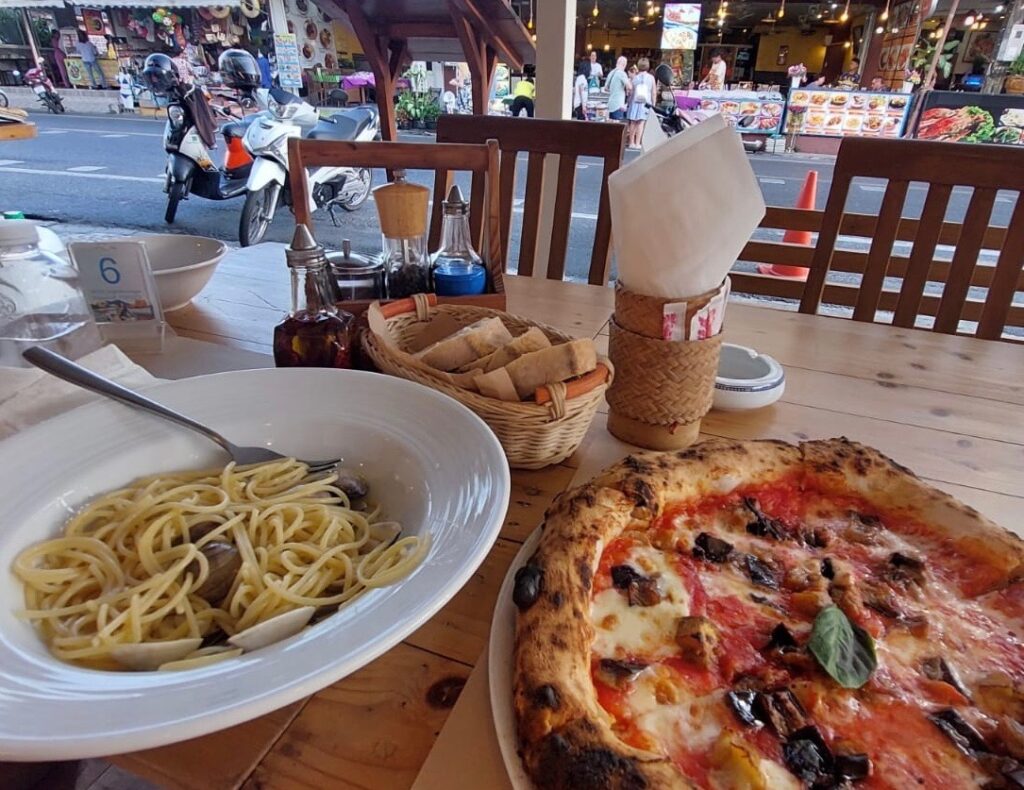 Located along the main street in Karon Beach is Napoli in Vespa, an Italian restaurant mostly known for its pizza.
While Napoli in Vespa is known for its pizzas, they offer all well-known Italian foods and a few Thai dishes.
I tried a few different pizzas here and was always satisfied, so if you're craving pizza, trust me, come here.
I did try a few other dishes, like the calamari and two pasta plates, and they were okay; I was let down compared to the exceptional pizza they make here.
For pasta, go to Coral Inn, but for pizza, come here!
Hours: 2:00 PM – 11:00 PM
Karon Beach Restaurants #5-8
EAT Bar & Grill Restaurant
This is your place for those craving BBQ steaks, hamburgers, foie gras, or rib-eye. EAT Bar & Grill is a modern-western restaurant with hints of French inspiration, and they're very passionate about their protein dishes here.
Perfectly cooked medium rare ribeye, Wagyu steak with a truffle mushroom sauce, flavourful bruschetta, and spaghetti bolognese are just some of the highlights on the menu here.
Everything we had here was delicious, but I will say what this restaurant is best at is its protein-based dishes, despite offering many other dishes. I'd recommend the Wagyu steak; their cocktails were good, too!
Hours: 1:00 PM – 11:00 PM / Closed Sunday
Cappadocia Turkish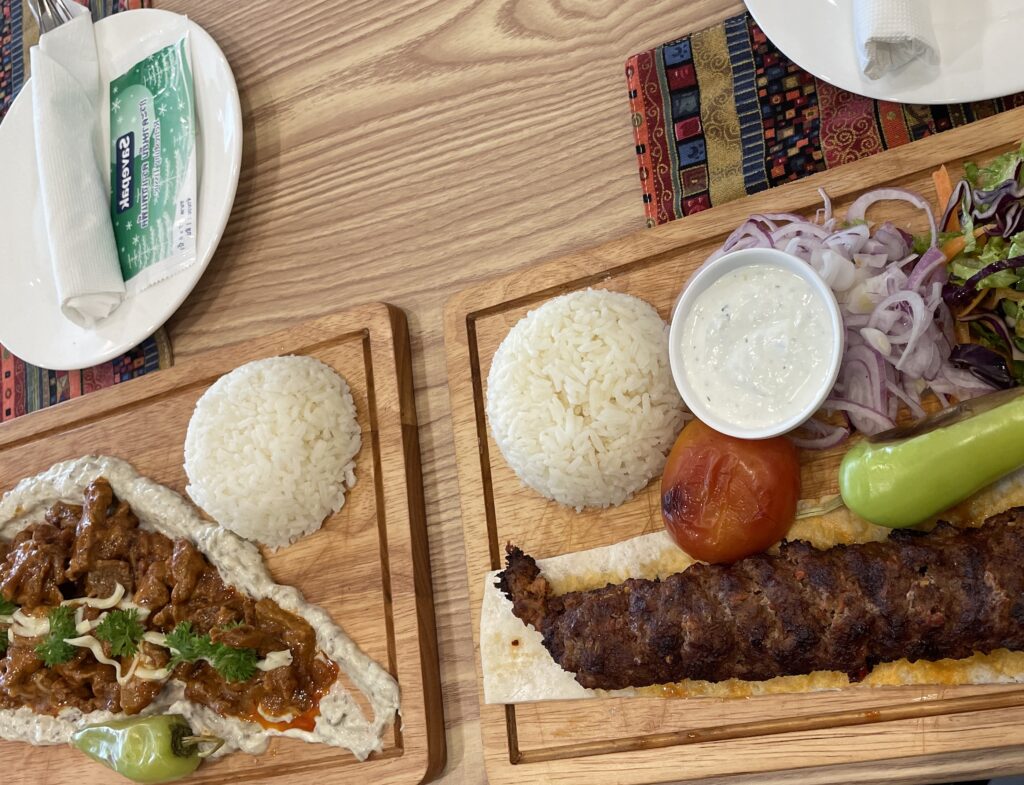 Charcoal grilled meats, meat pies, grilled veggies, you can never go wrong with Turkish food.
Cappadocia offers various grilled types of meat, flavorful kebab dishes, chicken skewers, falafel, and many salads. As well as great-tasting dips as side dishes such as hummus, a tomato sauce-based dip, and others.
All the dishes I've tried here and at their other location were delicious. Two types of dips and traditional Turkish bread are served complimentary with all meals.
This is a local Phuket chain restaurant; I've dined at Cappadocia Turkish in Patong Beach and Karon.
Hours: 11:30 AM – 11:00 PM
Mama Jin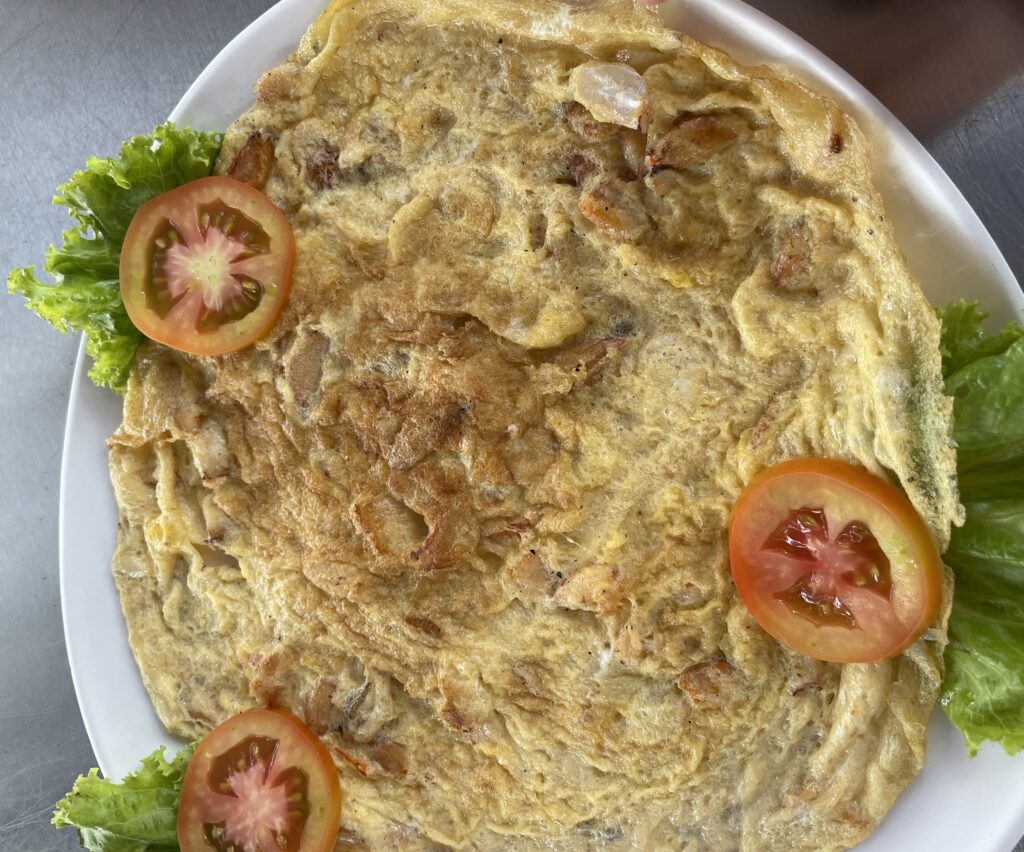 Another of the best restaurants in Karon Phuket is Mama Jin; after speaking to a few locals, they told me that this Thai restaurant had been around for a few years now, and it's easy to see why the food is delicious here.
My favorite here was the pineapple fried rice and the crab omelet. Their freshly squeezed juices are excellent as well. If it's your first time visiting Thailand, you must try a crab omelet, a breakfast staple in Thai cuisine.
The menu here is a tad extensive because, along with the many Thai dishes they serve here, they also offer several European/American dishes to cater to visiting tourists.
Hours: 10:00 AM – 10:00 PM / Closed Saturday
Noodle House
Noodle House is located along the main Patak Road. It is a humble, small restaurant with only a few tables.
They offer chicken/beef/pork soups with different types of noodles. I was able to try two different soups here, and both were delicious and very well-priced!
It would be best if you tried the many flavourful noodle soups when visiting Thailand: rich broth, generous pieces of protein, and fresh onions.
One of the highlights of my trip to Thailand was enjoying noodle soups in many different places.
I only found this place because of the many times I walked by it on Patak RD, and it just shows that sometimes the best food around has fewer reviews online!
Hours: Unknown
Karon Beach Restaurants #9-11
Bai Toey
Bai Toey is on a small street just off Karon Rd, a main road along Karon Beach. Bai Toey serves top-notch Thai cuisine, from shrimp pad Thai to massaman chicken and several other local dishes.
My personal favorite here was their Tom-Yum soup, flavourful but not too sour, unlike other places I've had Tom-Yum soup, where it can be a little too sour at times.
Friends of mine had a beef salad and tom kha, and I had a bite; everything tasted excellent here!
Make sure you order the lime ice cream for dessert!
They also have many vegetarian options for those who don't eat meat. And the staff was exceptionally friendly here.
Hours: 2:00 PM – 11:00 PM
On The Rock Restaurant
Located up a hill at the end of Karon Beach is On The Rock, a restaurant primarily famous for its views of Karon Beach.
When visiting, we tried the lobster and had a salad for lunch. It was good, but I can't say it was amazing.
On another day, we had a few Thai dishes again; they were good but not excellent. While the restaurant is promoted as a fine dining establishment, that wasn't prevalent when I visited.
But if you're looking for a romantic setting, this is the place to come!
Hours: 12:00 PM – 10:00 PM
WALU Bowls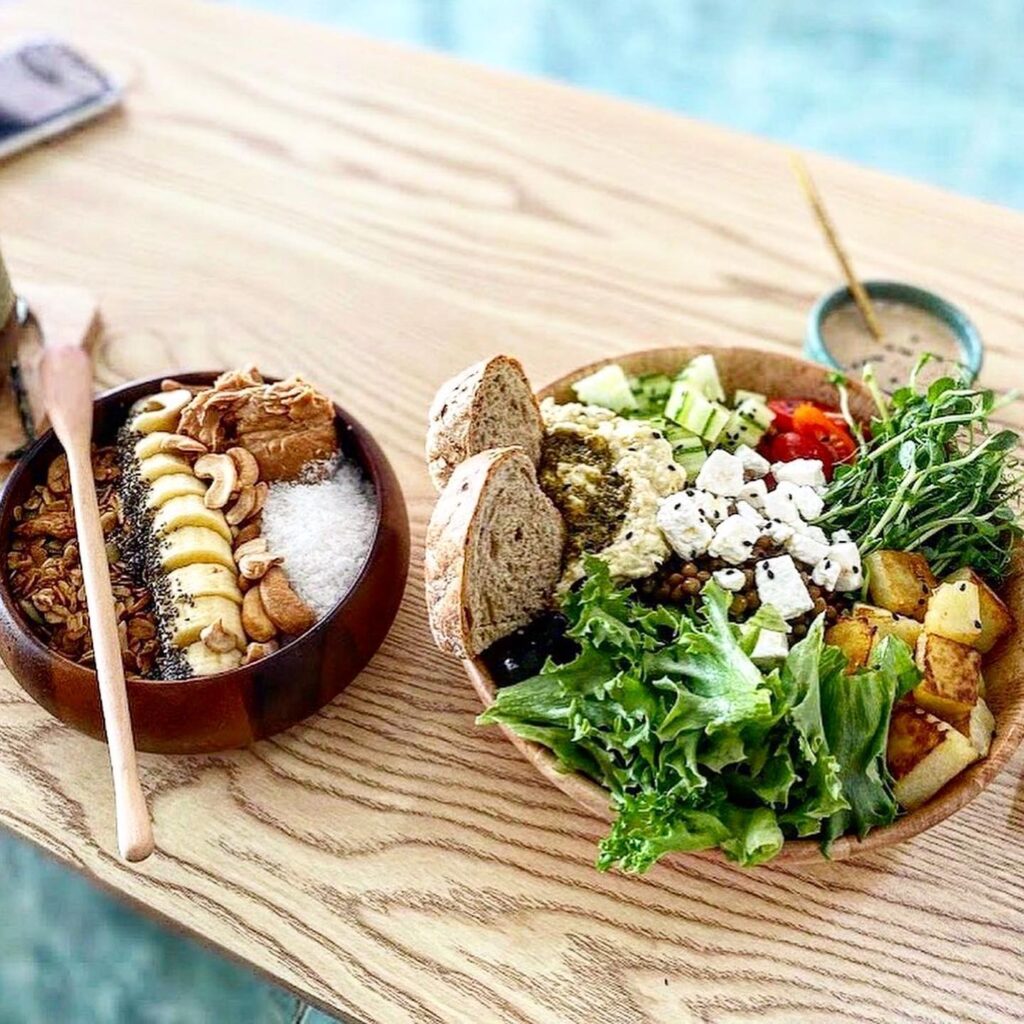 Health-conscious friends, this place is for you. Walu Bowls is a restaurant that prides itself on healthy eating.
Acai bowls, rice bowls, freshly squeezed juices, eggs topped with fresh veggies, avocado toast, and lattes, you get the picture—The perfect place for vegans and vegetarians!
Located along Karon Road, across the street from the beach, this is the perfect place to get a clean bite to eat and then follow up your afternoon at Karon Beach.
Hours: 9:00 AM – 5:00 PM
Karon Beach Cafes & Breakfast
Cafes in Karon Beach
Breakfast Restaurants in Karon Beach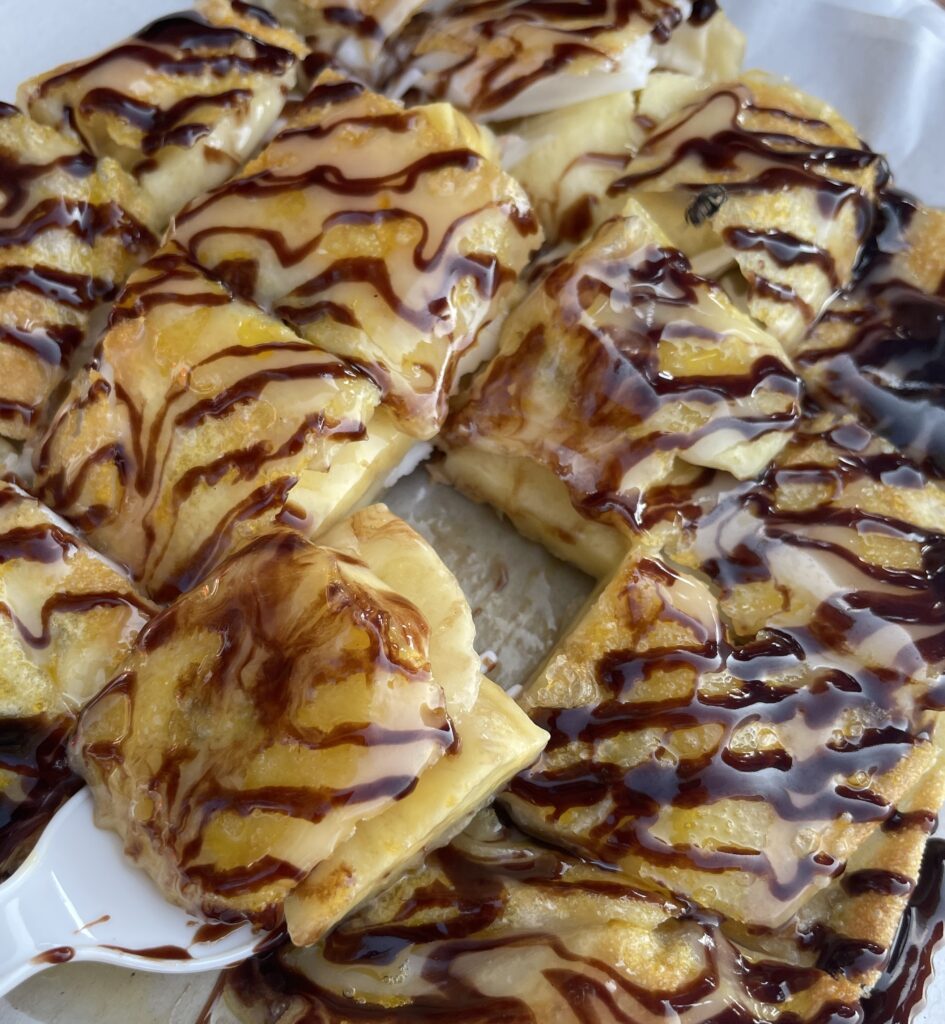 Karon Night Market
Some days in the evening, you can't decide what you'd like to eat. Your indecisive self wants to eat small dishes of many different foods, which is one of the reasons Night Markets in Thailand are the best place to eat.
At the Karon Temple Market, you will find a wide variety of street food, from meat skewers, grilled squid/octopus, pad Thai, fried chicken, several noodle/rice-based dishes, and more.
For those looking for some dessert, they sell coconut pancakes, traditional Thai pancakes, and even doughnuts!
Like all Night Markets in Thailand, you will find a wide variety of goods to purchase here, t-shirts, sunscreen, toys, health products, and many souvenirs. Make sure you also check out the Kata Night Market as well!
Hours: Tuesday & Friday 5:00 PM – 10:00 PM
TIP: Thailand runs on a cash society, but most restaurants accept cards; I recommend you use an International Debit Card here, so you can pay by card in the local currency when visiting!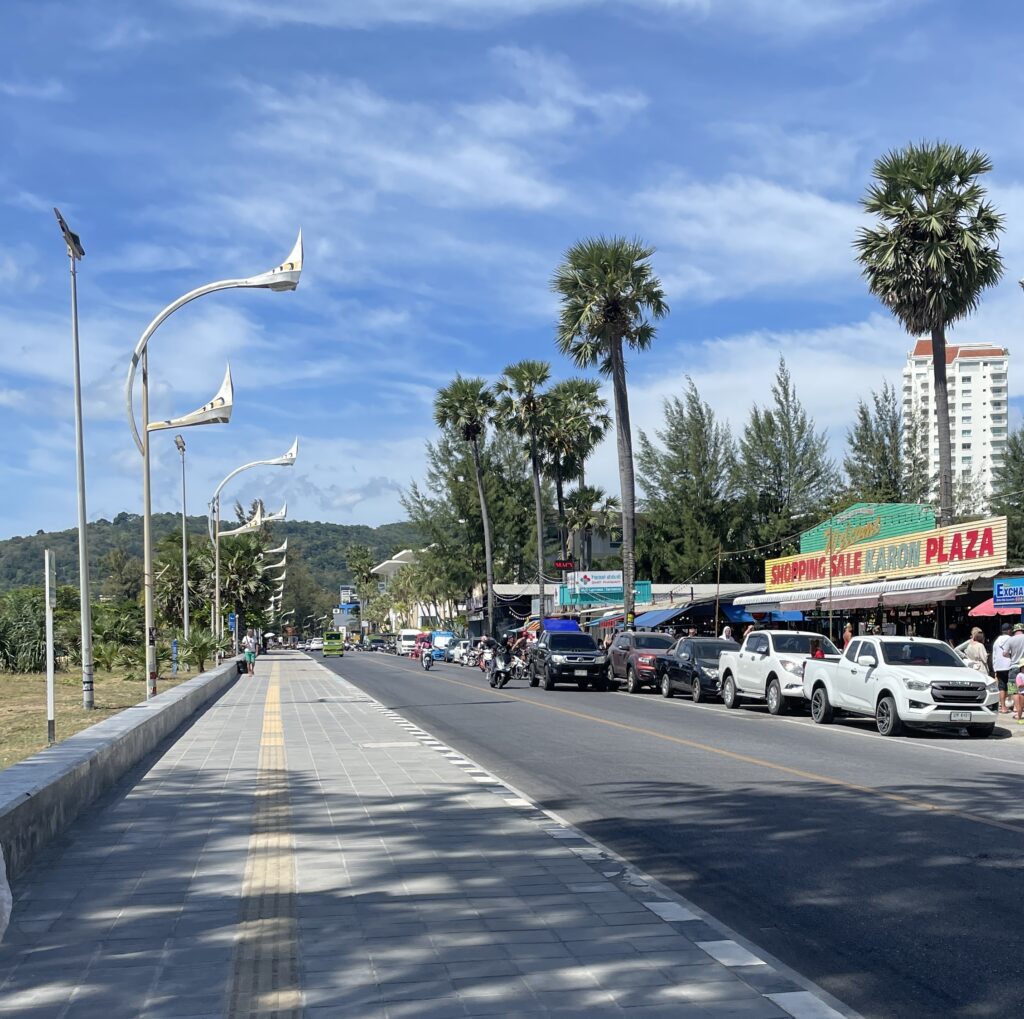 Subscribe to Travel Hiatus!
Receive updates on my latest posts, insider travel tips & the best destination guides to your inbox!
Happy & Safe Travels
---
Planning Checklist
---
Disclaimer: Please note that some of the links shared in this article might be affiliate links; this means that at absolutely no extra cost to you, we will earn a small commission for any sales generated through this article and/or this website. We recommend products/services we've either used or researched thoroughly – Thank you for supporting us so we can continue to share helpful travel content!