7 Amazing Must Visit Thailand Islands
Thailand is very famous for its islands. Thailand is also known for being home to some of the most pristine, remote beaches with white sand and tall palm trees.
You've seen the picturesque islands of Thailand in movies and videos online, so why not visit them in person?
I've curated a list of the best Thailand Islands you must visit when you're visiting Thailand. These are some of the most beautiful islands in Thailand and the world.
The words Ko and Koh both mean "Island" in Thai.
Unless you visit Thailand for a few weeks, visiting every island on this list won't be possible. Later in this article, I will cover which islands are closer to where you may visit.
An aspect that makes Thailand's islands even more remarkable is the low cost of visiting them; it would cost you a fortune to go island hopping in most countries. Luckily Thailand is one of the cheapest countries to travel to.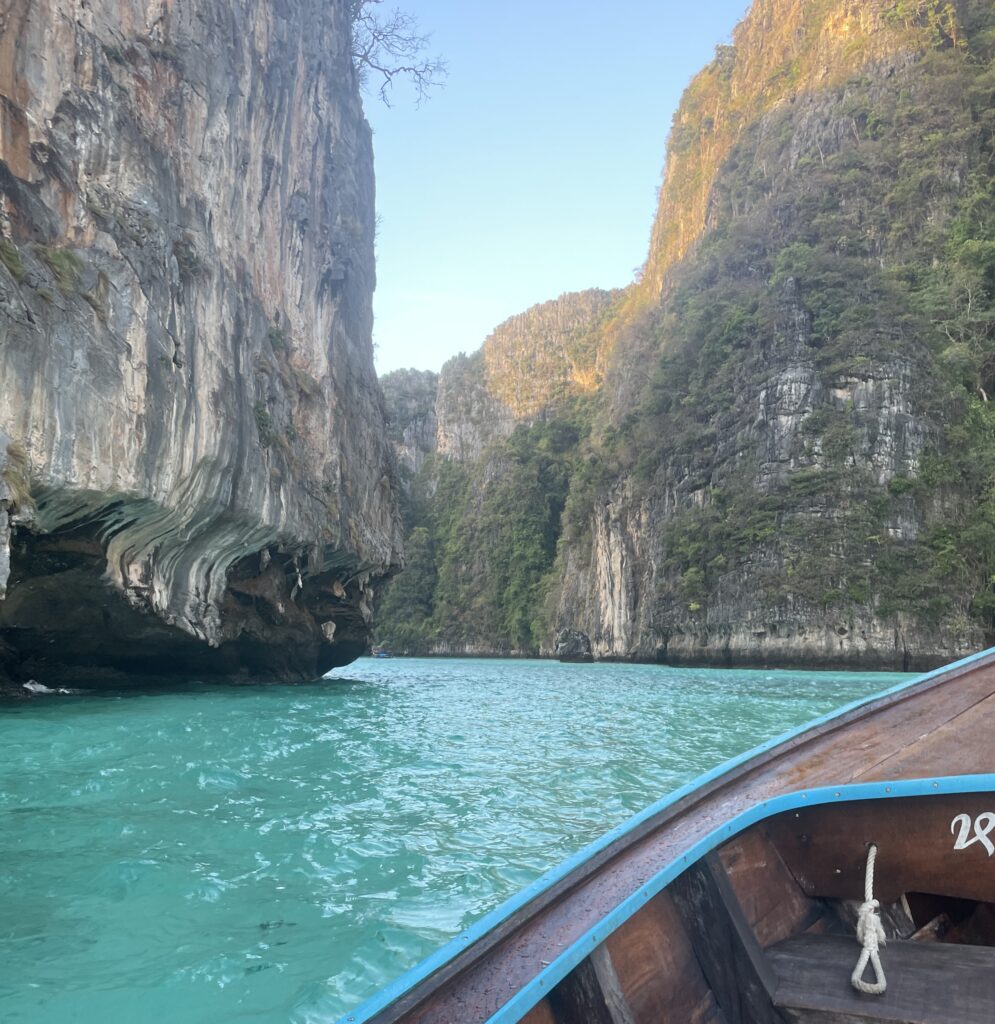 How many islands are in Thailand?
There are 1430 islands in Thailand, a lot, I know.
In this complete guide for the best islands in Thailand to visit, I will not only cover the best Islands to visit, but I will also include in this list what each island is ideal for.
As well as a list of which islands are best to visit depending on who you're visiting with and the best time of year to visit all these islands!
For transportation to all these islands, whether by ferry or bus+ferry – Book Tickets Here.
For cheap flights within Thailand, I recommend using SkyScanner. Phuket & Koh Samui are the only Thailand Islands with Airports.
Best Thailand Islands #1-2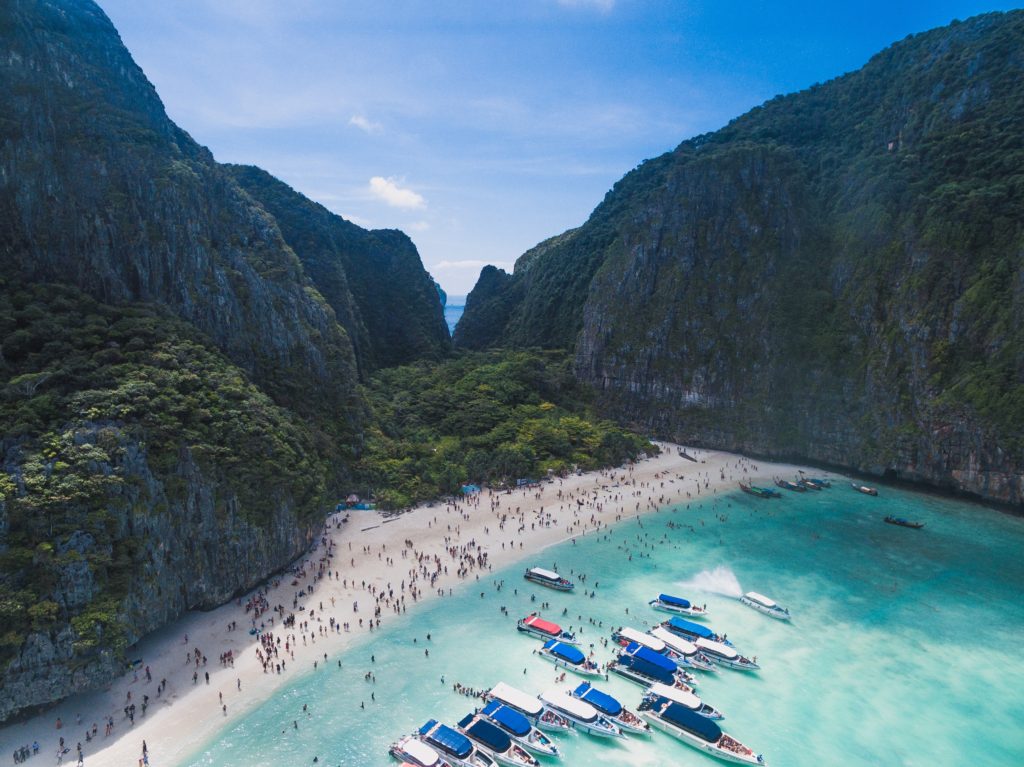 Best Island for: Spectacular scenery, beautiful nature, and parties
The Phi Phi Islands comprise six small islands, the largest being Phi Phi Don. This island has increasingly become more famous over the years because it's part of the famous Maya Bay, featured in Leonardo Di Caprio's movie "The Beach."
Every tourist, backpacker, and just about everyone wants a photo on this secluded beach.
Phi Phi Islands is popular with tourists because of its large limestones, many bars, dance clubs, and remote location.
However, Phi Phi Don is home to quiet resorts in the Northern part of the island for those looking for a quieter atmosphere when visiting.
Phi Phi has several fun excursions, including visiting Maya Bay, Pi Leh Lagoon, Monkey Beach, and many more. Remember to hold your belongings closely when visiting Monkey Beach.
I took this Phi Phi tour from Phuket; I'd recommend it! I've also stayed on the Phi Phi Islands, both fun ways to see Phi Phi; my only advice is to go!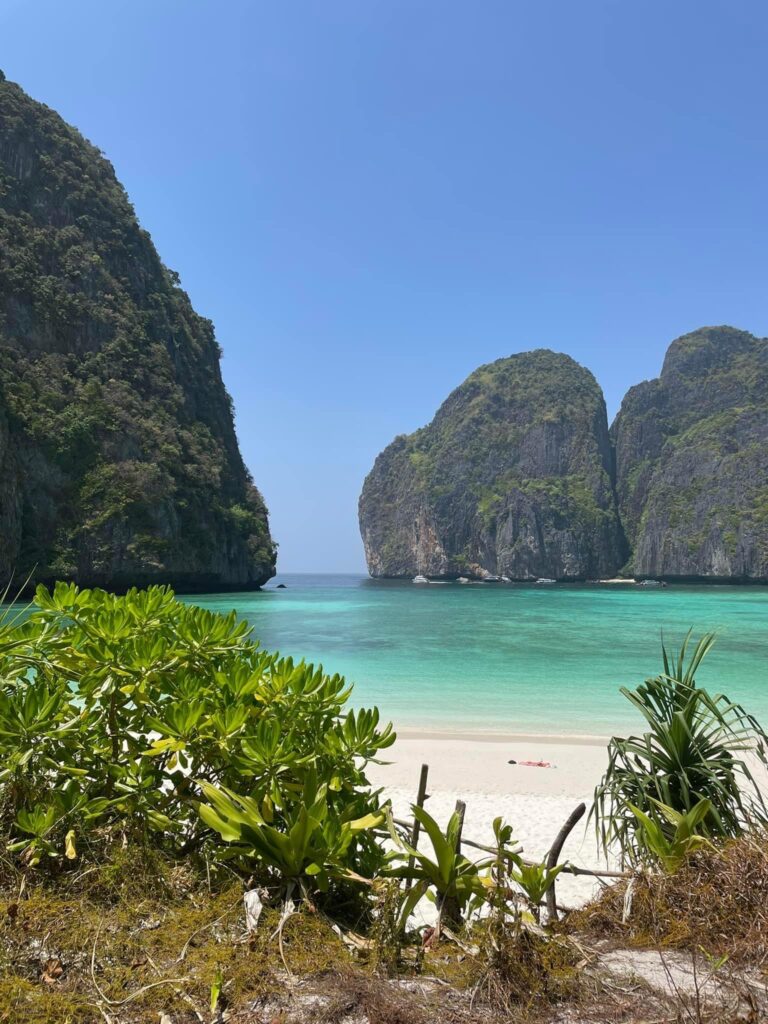 There are two viewpoints at Koh Phi Phi I highly recommend visiting, where you can see stunning views of the entire island. View Point 1 (I love Phi Phi) and Phi Phi Viewpoint.
There are all sorts of various accommodations in Phi Phi Don, hotels, resorts, and hostels. No matter your budget, you'll find a hotel suited to your needs and budget!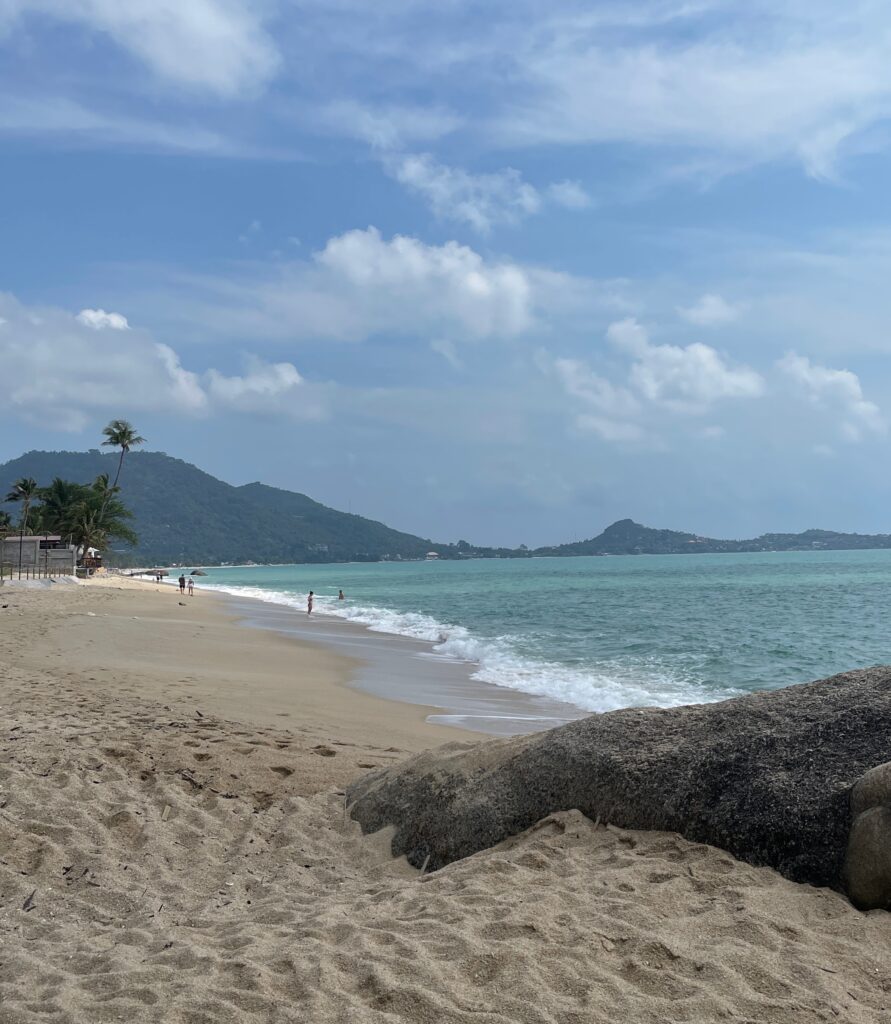 Best Island for Family holidays, honeymooners/romantic vacations, or those seeking luxury accommodations
Besides Phuket, Koh Samui is the most visited island in Thailand. The soft sandy beaches, vibrant nightlife, many resorts/restaurants, and the giant golden Buddha that gazes out at sea make it a popular choice.
Koh Samui takes first place for those seeking luxury accommodations on an island in Thailand. There are many 5 Star resorts here, even to count. Koh Samui is one of the ideal islands in Thailand for couples and families to visit.
This is the most well-equipped island on this list regarding top-tier accommodation.
Koh Samui is ideal for families, romantic gateways, and anyone looking to visit a developed island with access to everything and a quieter atmosphere.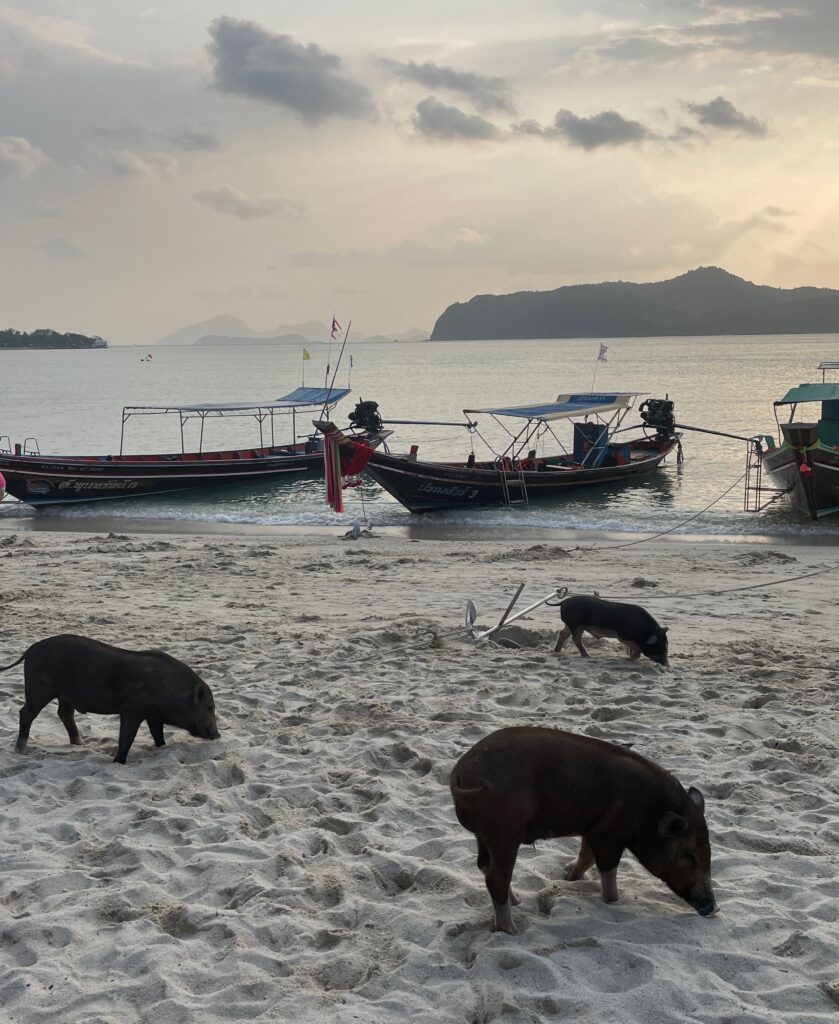 There are many day trips from Koh Samui, including off-road ATVing, and night markets, and Koh Samui's tropical jungle offers many other activities to experience.
Koh Samui is the second-largest island in Thailand and has an airport to fly right into Koh Samui (USM). It's home to beaches, the fishing village (an area with many restaurants and shops), and the backdrop of the tropical jungle that makes up the island's central portion.
Suppose you'd like to combine the idea of sunbathing/romance on an island but still explore the tropical jungle in a jeep or ATV.
Koh Samui is the perfect island for you to visit. Make sure to visit Pig Island when you're in Koh Samui.
Best Thailand Islands #3-4
Koh Lipe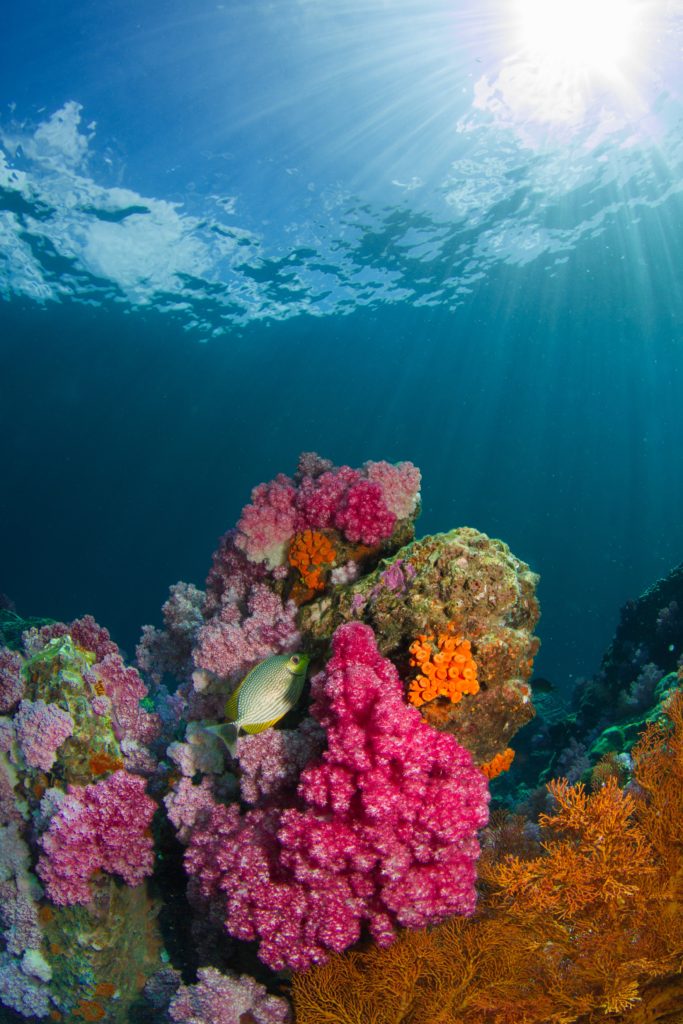 Best Island for Snorkelling and reef diving
The word about Koh Lipe has been spreading fast lately, although this island is the least developed in this list. Koh Lipe is rapidly adding development to the island because of the growing number of tourists yearly.
Easily visible on google maps, you can see the deep blue waters surrounding the island of Koh Lipe. This makes the island perfect for those looking to see stunning coral reefs and marine life when snorkeling or diving here.
If snorkeling and diving are your big passion, you must visit Koh Lipe. As you can see in the photo above, Koh Lipe is home to some of the most beautiful reefs in the world.
There are three beautiful beaches to choose from: Sunset Beach, Sunrise Beach, and the popular Pattaya Beach. The island is also home to Tarutao National Marine Park, one of the best national parks in Thailand.
Koh Lipe is the most underrated island on this list, the island isn't the easiest to get to, and that may be why it hasn't seen the type of tourism other Southern islands in Thailand have seen, but that's changing.
Ko Pha Ngan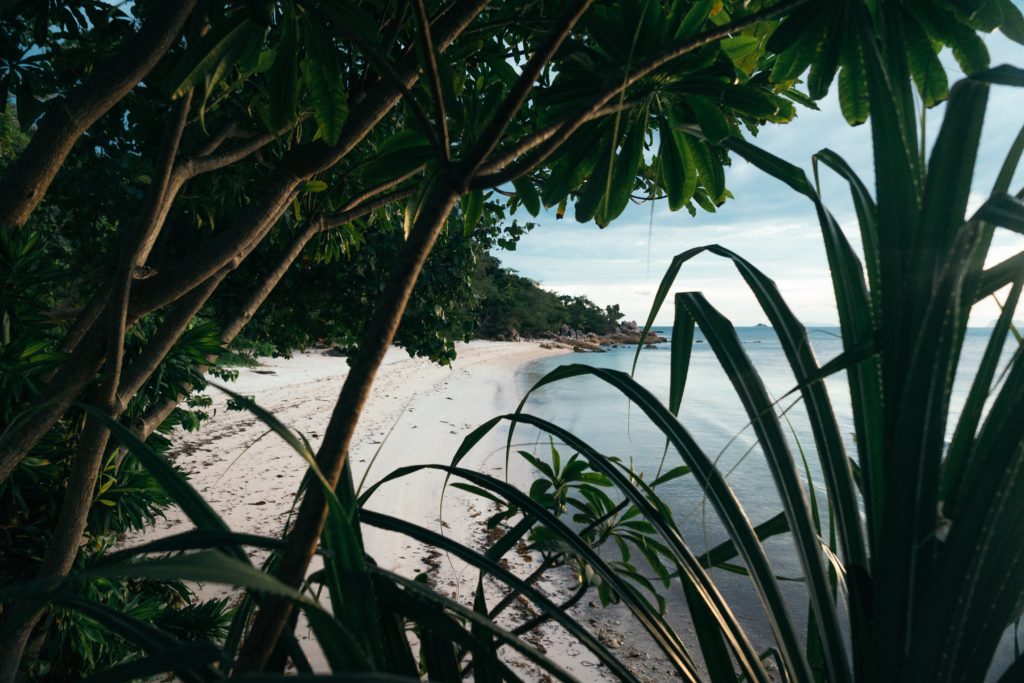 Best Island for Full Moon parties, Jungle retreats/parties, Backpackers, and a Laid-Back atmosphere
The first thing people think of when it comes to Ko Pha Ngan is the out-of-control full moon parties hosted at Haad Rin Beach.
Adventure seekers, backpackers, and about everyone love this event; thousands head to Ko Pha Ngan annually for Full Moon Parties; the party is on the beach and goes into the morning hours.
Besides the full moon parties, Ko Pha Ngan is famous for its Bali vibe, quiet lifestyle, yoga retreats, and stunning mountains on the island.
Ko Pha Ngan is also very well known for its ayahuasca retreats in the middle of the jungle. Thousands of tourists come here for these retreats and detox/mediation retreats every year.
There's another side of Koh Phangan where you can get far from the wild parties and forget that any parties are happening here.
Areas with deep clear waters, and stunning hiking trails with high mountain views, several sandy beach bars to choose from with a laid-back atmosphere.
Ko Pha Ngan is a must visit. This island is one of the most varied in Thailand. Ko Pha Ngan is the best small islands in Thailand to visit. The accommodations here are affordable!
Best Thailand Islands #5-7
Koh Tao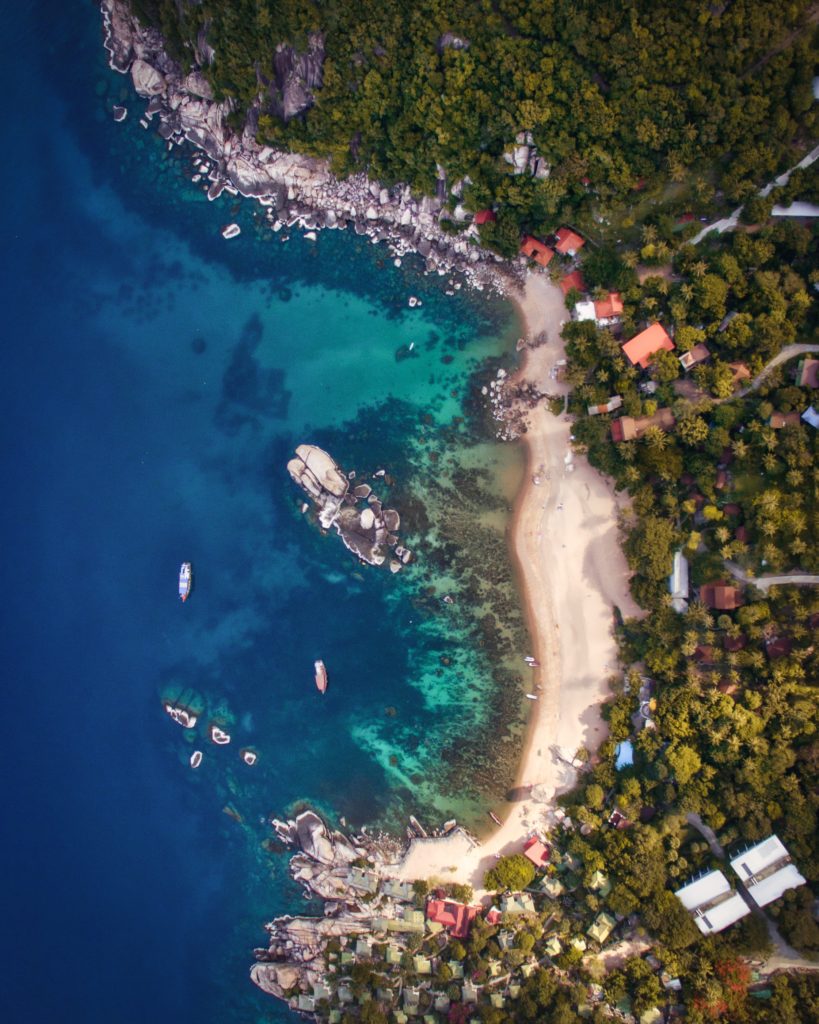 Best Island for Scuba diving and Snorkelling
Koh Tao, aka Turtle Island, is named after its turtle-like shape on the map, and not because of the abundance of turtles, sadly!
It features a classic curve, Hat Sai Ree beach, along with 21 km of granite, topped by dense forests running through the middle of the island.
Koh Tao offers an ideal mix of beautiful beaches without being party-like. However, Ko Tao does have its nightlife, including bars and jungle parties.
While many trails can be explored and hiked on this island, Koh Tao is best known for its fantastic scuba diving. The best part? Koh Tao is by far the cheapest island to scuba dive and snorkel.
You can find a boat trip that suits you, whether a beginner or a seasoned professional. This diving course will have you up to speed in no time. There are many dive schools here and amazing marine life to explore.
This popular snorkeling and diving island is home to various marine life. Barracudas, jellyfish, many tropical fish scorpionfish, clownfish, coral reefs, sea turtles, and even whale sharks.
Phuket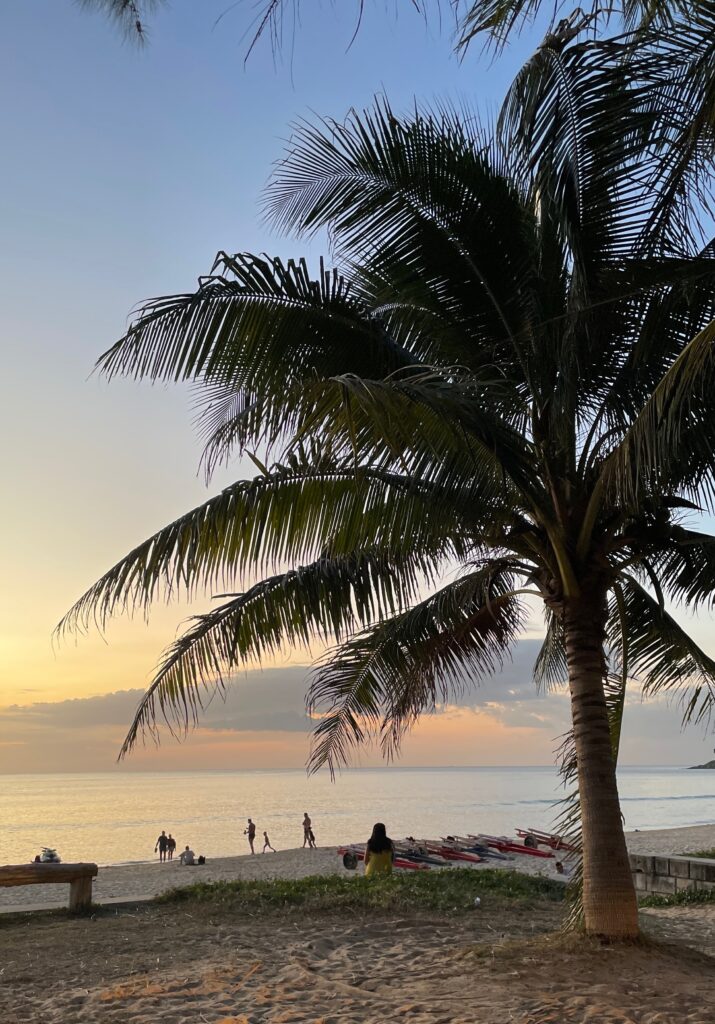 Best Island for: Well developed for all your needs, living long term, and partying
Phuket is the most famous island in Thailand, being the largest and most developed island in Thailand, so it makes sense.
Phuket caters to all your travel needs—hotels, restaurants, malls, and night markets, and is home to several beautiful beaches!
Phuket is also an excellent island for exploring the surrounding area, such as the famous James Bond Island. Mainly from the southern tip of Rawai, the famous Thai long-tail boats can take visitors to tranquil nearby islands frequently—a refreshing break from the touristy atmosphere that has engulfed the island over the last few decades.
My favorite thing to do here is to visit the Sunday market in Old Town Phuket.
Patong Beach is the most popular area on the island because of its malls, nightlife, and expansive accommodations.
If you're looking for a more authentic island experience in Phuket, stay away from Patong and go to Karon Beach, Kata Beach, Bang Tao Beach, or others!
There's so much to do and see in Phuket, so don't plan on visiting this island like the rest. You'll need to spend a few extra days here verse the other islands in Thailand.
I didn't rank Phuket higher on this list because of how large the island is; it doesn't wholly give off island vibes when visiting (because of its size and how developed it is). However, Phuket is one of my favorite islands to visit in Thailand.
Several nomads have even made Phuket their home full-time because of how accommodating the island is. You will also see many foreign families have made Phuket because of how accommodating the island is for families.
Usually, when you think of an island, you think of a smaller island that's remote and only accessible by boat.
You can get to the island of Phuket by plane, train, or even by taxi. Phuket is one of Thailand's only islands with an airport, Phuket International Airport (HKT).
The best and most popular form of transportation in Phuket is by scooter; you can rent one here before you come!
Koh Lanta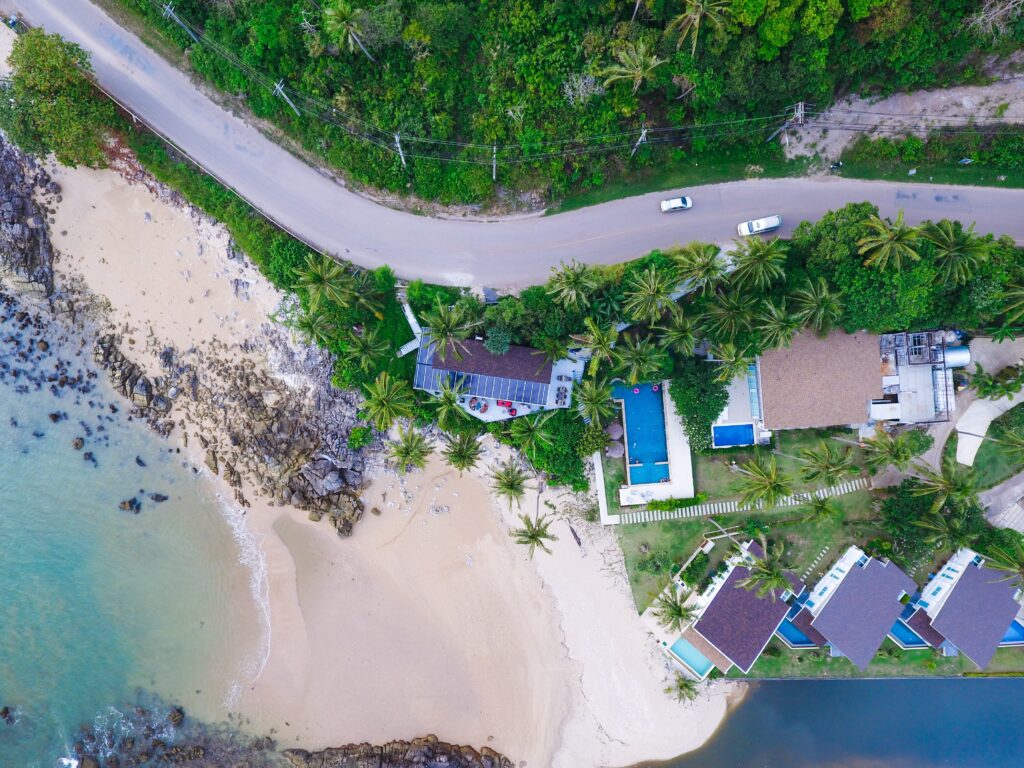 Best Island for a Wide variety of activities to do, with several stunning deserted beaches
Koh Lanta is located in the south of the Krabi province. In the last few years, Koh Lanta has gotten quite popular amongst tourists. You must go to Hua Hin Pier and take a boat ride to get here.
Ko Lanta is famous for its stunning beaches, verdant forests, waterfalls, jungles, coral-filled beaches, and national parks and is ideal for those who seek adventure or those looking for a laidback atmosphere.
Ko Lanta is home to quaint villages that offer a glimpse of local island life. Whether you're seeking relaxation or adventure, Koh Lanta has something for everyone.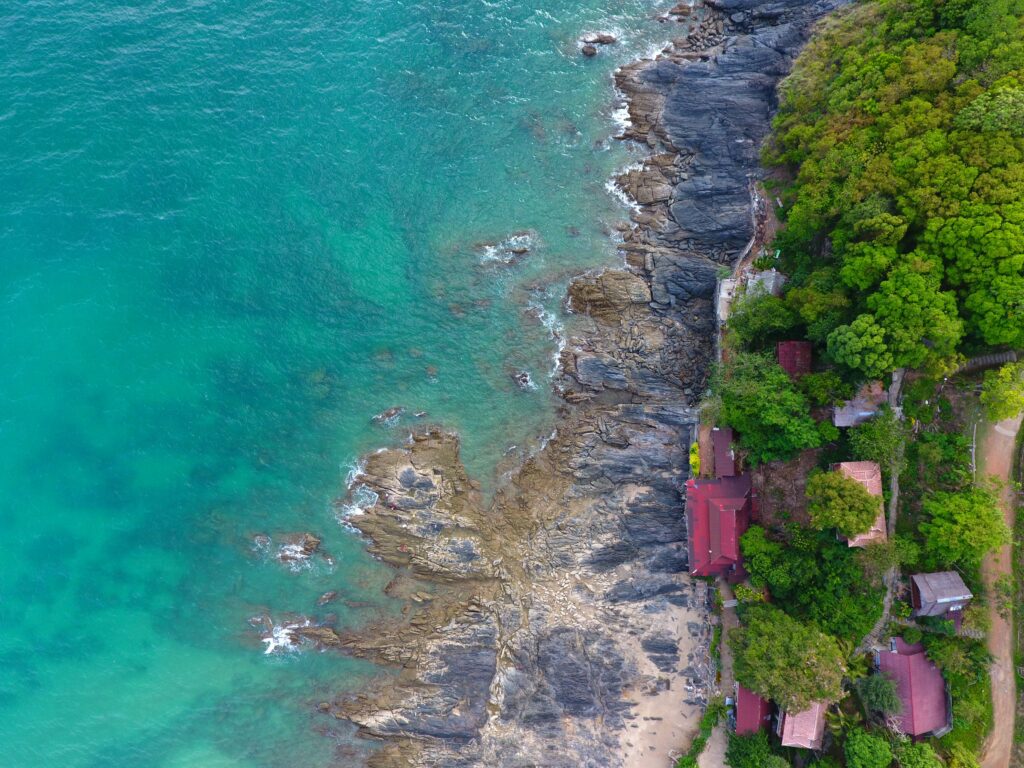 Some top things to do include visiting the stunning beaches here: Klong Dao, Kantiang Bay, and Long Beach, where you can soak up the sun and swim in crystal-clear waters.
Visiting Mu Ko Lanta National Park is a must for those seeking adventure. Other activities here include taking a cooking class and learning how to make traditional Thai dishes with locals, snorkeling, diving excursions, and more.
Koh Lanta is an absolute must-visit, and as I said before, it still hasn't been flooded with tourists, unlike the other famous islands in Thailand, so visit it in its current state while you can!
Best Islands in Thailand for Couples/Families/Backpacking
While all the islands in Thailand are unique and beautiful in their ways, some islands are more suitable for couples, families, and solo travelers/backpackers.
All the islands I've listed above cater to everyone, but in this list, I will specify which are more ideal for you, depending on who you're coming with.
Best Islands in Thailand for Couples: Koh Samui, Phuket & Ko Lanta
Why these 3? Koh Samui and Phuket are the largest islands in the country and have several hotel options ideal for couples that offer a quieter atmosphere (depending on the area you stay in, of course).
Ko Lanta is smaller than Samui & Phuket, and while it doesn't have as many accommodations, it's serene and quiet in its own right.
Best Islands in Thailand for Families: Phuket & Koh Samui
With many different activities for kids, an extensive choice of large resorts, and much more, Phuket & Koh Samui are ideal for families.
Best Islands in Thailand for Backpacking/Solo Travelers: Ko Pha Ngan, Ko Lanta, Phi Phi Island
If you're backpacking with friends or solo traveling, technically, all islands in Thailand are ideal.
But if you're looking to visit islands popular amongst backpackers/solo travelers where you'll meet others, these are them.
Phi Phi Islands is known for its solo backpackers.
Ko Pha Ngan is a famous island to make yoga retreats in. It is popular amongst solo travelers, and Ko Lanta is for those looking to snorkel and relax amongst other backpackers.
Best Islands in Thailand for Nightlife Phuket(Patong Beach), Phi Phi Islands, and Ko Pha Ngan
The Patong Beach area in Phuket is famous for its Bangla Road, a street full of nightclubs, bars, and anything you're looking for nightlife.
Phi Phi Islands is famous for its parties that go into the early morning hours.
Ko Pha Ngan is well known for its Full Moon Party; travelers worldwide come to Ko Pha Ngan once a month to experience this extensive beach shoreline party that goes into the afternoon the next day. These are the best party islands in Thailand.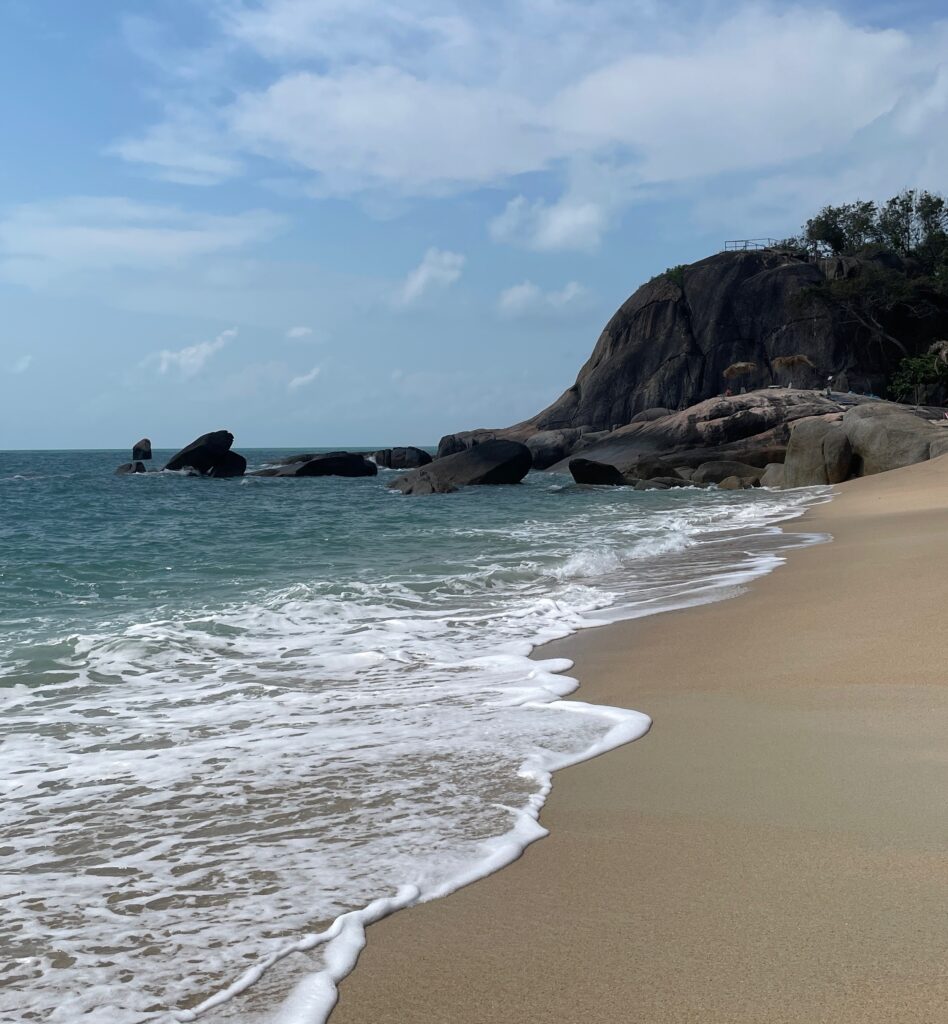 Best Time to Visit Islands in Thailand
The best time to visit any of these islands is during the dry season, through November and April.
Avoid going during the rainy season, lasting through May and late October. These islands can be hit with frequent rainfall sometimes during this time.
Though if you'd still like to go between May and October, the islands in the Gulf of Thailand are best to visit during this time. That's Koh Samui, Ko Pha Nang and Ko Tao.
Tourists visit Thailand throughout the year, but the crowds and weather fluctuate. Here are the three seasons to keep in mind when visiting!
High Season (best weather): November – March
Shoulder Seasons: April to June
Low Season: July to October
You might want to avoid the busy months of June and July; these Thailand islands get full of students from Australia and Europe vacationing for Summer break.
If you're sticking to the less touristy parts of these islands, the young crowd shouldn't be a problem.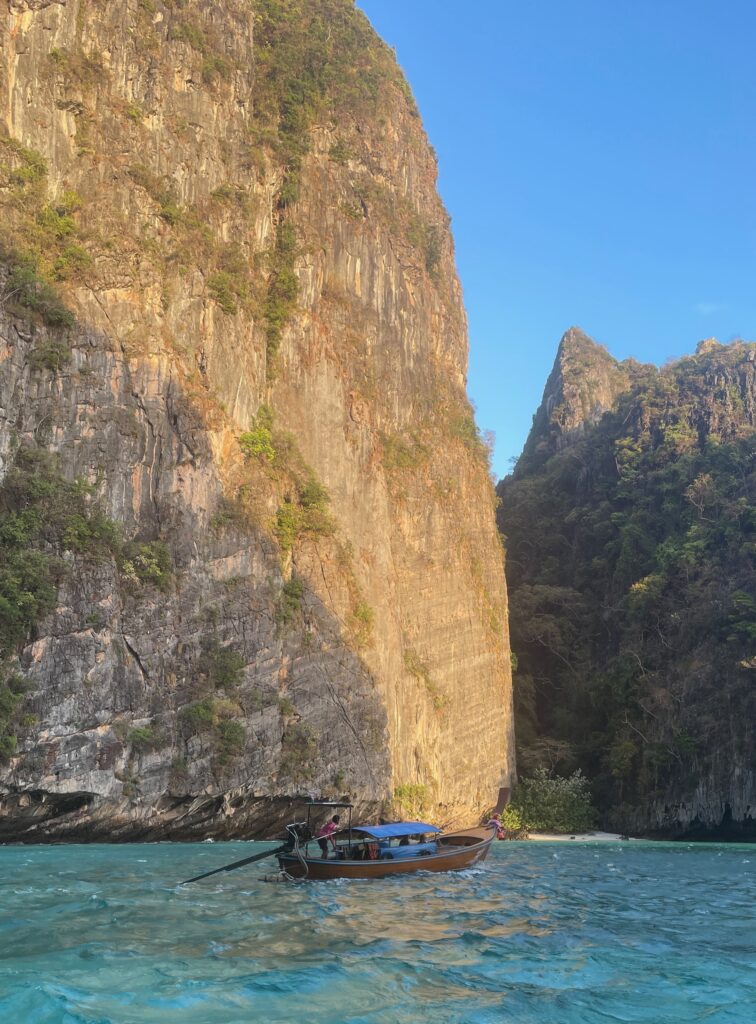 Thailand Islands Itinerary
Depending on where you're visiting in Thailand, certain places will be closer to islands than others. It also depends on how long you plan on visiting Thailand.
If you're visiting Bangkok, the closest islands to visit are Ko Lan and Koh Phai, and you can get to them by going to Pattaya City first.
If you're visiting the island of Phuket, Phi Phi Islands is the most famous island to visit from here, and other options are Coconut Island, Ko Racha Yai, and several other small ones!
If you're visiting the island of Koh Samui, you've got two neighboring islands next door, Ko Pha Ngan and Ko Tao, both beautiful islands to see. All three of these islands are in the Gulf of Thailand.
If you're visiting Krabi, you've got an extensive option of islands to visit, Phi Phi Islands; you can do the Krabi 4 Island Tour, Ko Lanta, and many more.
My Favourite 3 Islands in Thailand
All of these Thailand islands are beautiful in their unique ways. Of course, some of the islands have their advantages, depending on the type of vacation you're looking to have.
What is the Best Thailand Island to Visit?
Depending on the experience you're looking to have, one or two islands may be better suited for you than the others. Could you factor in who you're coming with and what activities you'd prefer to do?
Having been to all these islands, I'll be honest; I'd recommend visiting them all but decide what's best for you.
Now that you have your list of Thailand Islands you'd like to visit, ensure you protect yourself and purchase travel insurance before visiting Thailand!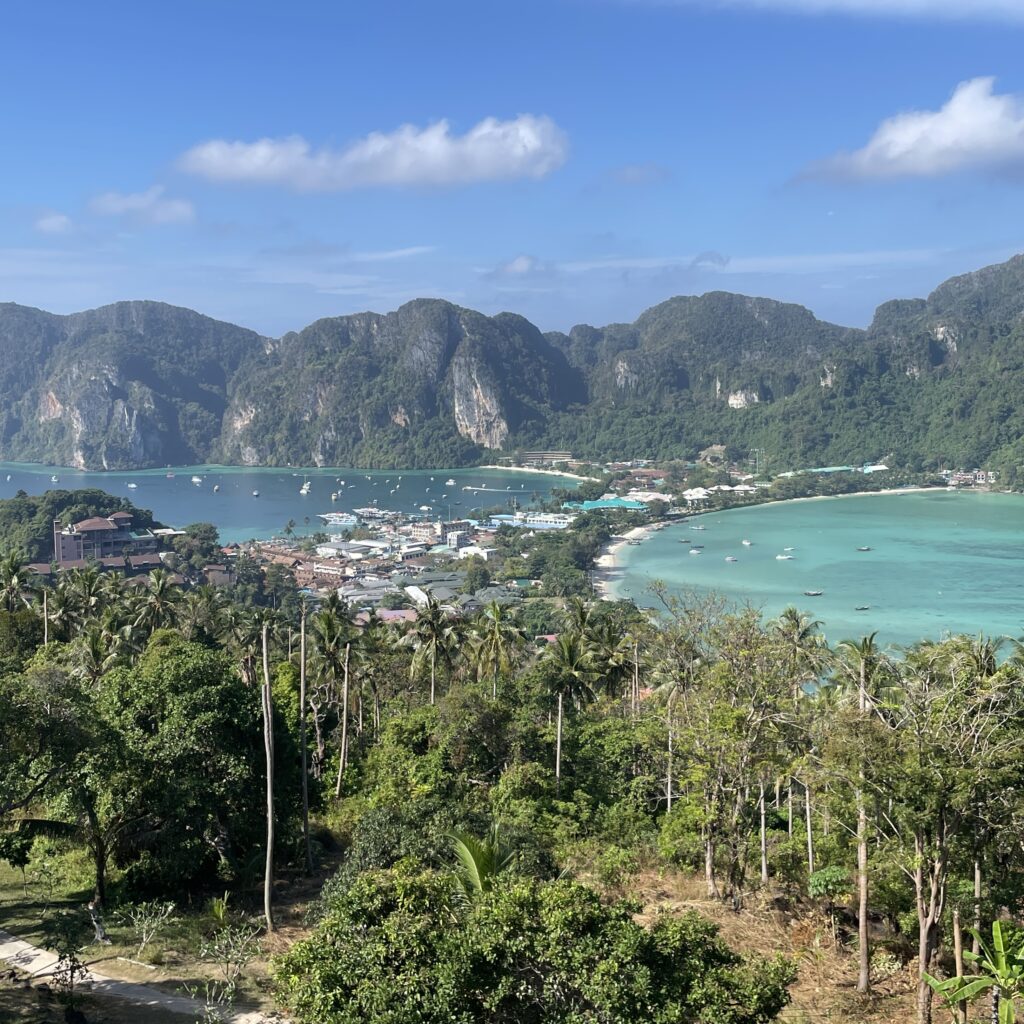 For me, the three islands listed below best suited the experience I was looking to have. Remember to book your bus or ferry tickets in advance!
These are my personal favorite 3 Thailand Islands (not in order) and why:
1: Phi Phi Island and surrounding small islands / This island is the most picturesque of these islands. Phi Phi is one of the best places to visit in Thailand for first timers
2: Phuket / There are so many things to do/see here; ideal island to stay in if you're looking to do day trips or island hopping, and beaches are plenty here.
3: Koh Samui / Very easy island to get to; accommodations are top tier making it ideal for families and couples
Subscribe to Travel Hiatus!
Receive updates on my latest posts, insider travel tips & the best destination guides to your inbox!
Happy & Safe Travels
---
Planning Checklist
---
Disclaimer: Please note that some of the links shared in this article might be affiliate links; this means that at absolutely no extra cost to you, we will earn a small commission for any sales generated through this article and/or this website. We recommend products/services we've either used or researched thoroughly – Thank you for supporting us so we can continue to share helpful travel content!