9 Best Phuket Day Tours and Excursions
There are many things to do and see in and around Phuket—one of many reasons why Phuket is a top destination to visit in Thailand.
But with so many day tour choices in Phuket, deciding which tours to experience during your visit can become challenging.
In this complete guide of the best Phuket Day Tours, I will tell you about the top rated tours in Phuket you must experience!
I will also tell you what you should expect on each tour and share a few tips/tricks I've learned through my many adventures in and around Phuket!
Have you booked your private airport transfer from Phuket Airport to your hotel yet?
Best Phuket Day Tours to Experience
With so many day trips in and around Phuket, you should plan and decide which tours you'd like to do in advance.
That way, when visiting, you won't have to take time out of your trip to plan any of these Phuket day trips.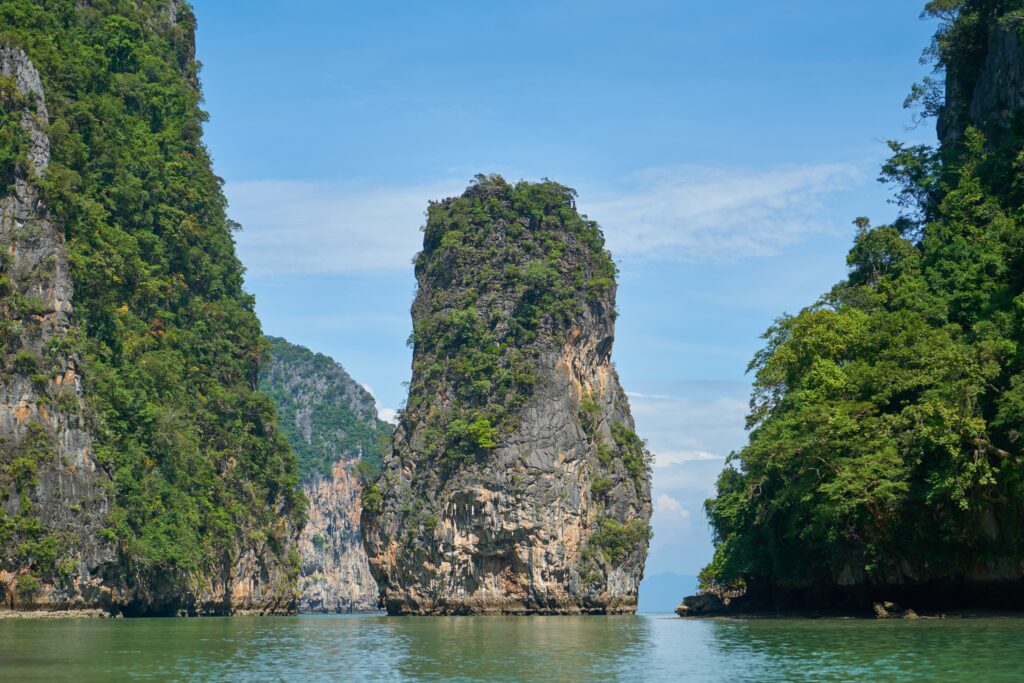 When visiting Phuket, make sure to add a visit to Phang Nga Bay to the top of your itinerary plans.
This stunning area is home to over 100 towering rock islands covered in lush jungle, surrounded by crystal-clear green waters. Much of the bay is protected as the Ao Phang Nga National Park.
On this Phang Nga Bay tour, you will visit the famous Hong Island, James Bond Island, and get a close-up of the island's wildlife, swim at Kadu Island, and kayak through the coves. Breakfast/Lunch and transportation are included in the tour price.
The best way to take in the breathtaking scenery is from the water, and kayaking is a must-do when visiting Phang Nga Bay!
What is Phang Nga Bay famous for?
The most famous rock formation here is James Bond Island, this isolated rock formation was made famous by the film The Man with the Golden Gun (1971).
Since Phang Nga Bay has been a popular place for tourists to visit, but Phang Nga Bay is so much more than just James Bond Island; it's just the most well-known rock formation there.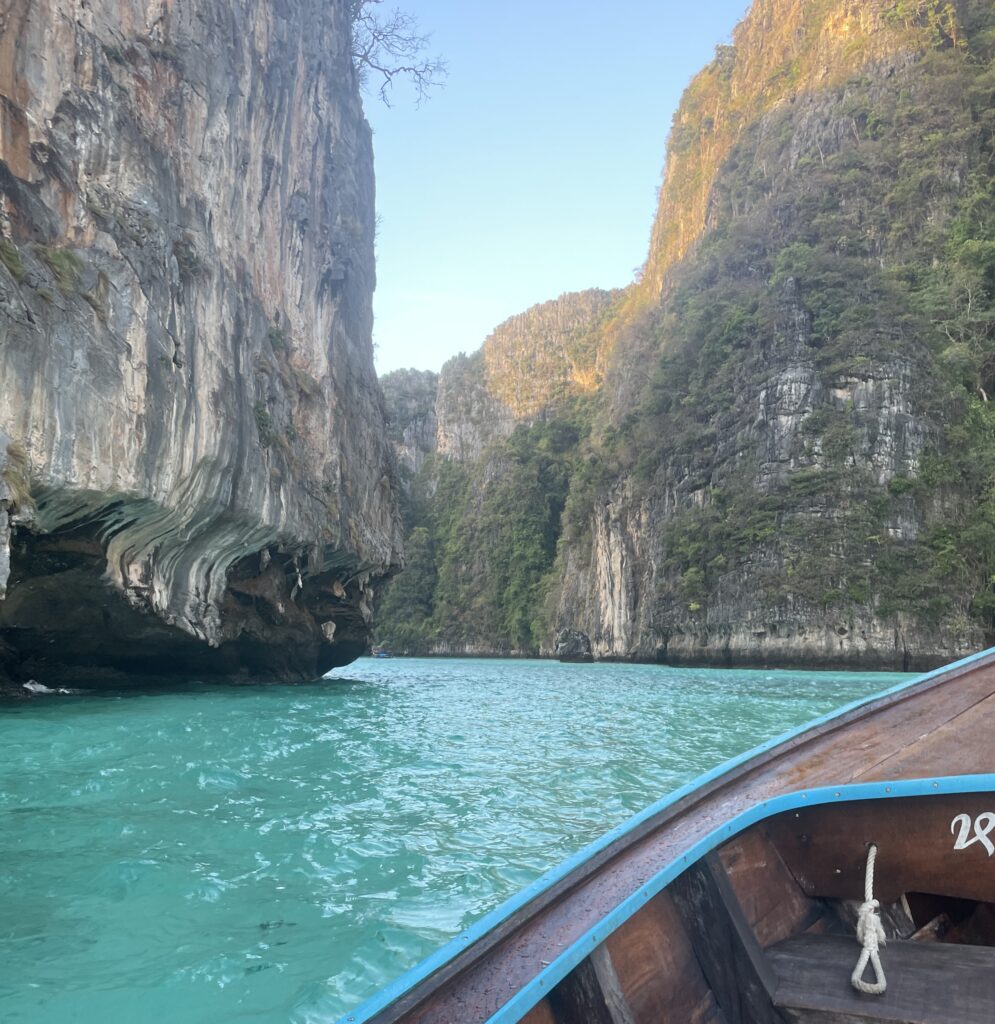 If you've researched even a few minutes about places to visit in Thailand, you will likely stumble upon Phi Phi Islands.
The Phi Phi Islands are comprised of six different islands located somewhat close to one another.
What makes the Phi Phi Islands famous is that it's home to several attractions to visit. Maya Bay Beach is the most well-known, deserted beach in the middle of the Andaman Sea. The beach was made famous after being featured in the film "The Beach, " featuring Leonardo Di Caprio.
Other attractions here include Monkey Beach, Viking Cave, Pi Leh Bay Lagoon, and more. Make sure to attend a morning tour if you plan to visit; the Phi Phi Islands get busy!
Phi Phi Don is the main island, a popular spot for backpackers/solo travelers to visit, party, and relax.
Is Phi Phi Island a day trip from Phuket?
Yes, it can be a day trip from Phuket; it is, after all, the most popular tour to do when visiting Phuket.
This is the highest rated Phi Phi Islands Tour from Phuket. You will get to see all the main attractions in Phi Phi and enjoy lunch at the main island, and hotel pickup/drop off is also included.
Suppose you're limited on time in Phuket; attend the above mentioned tour.
But if you have more time, I highly recommend going to Phi Phi Don and staying there a night or two, experience Phi Phi Don (the main island), and visit the attractions from there!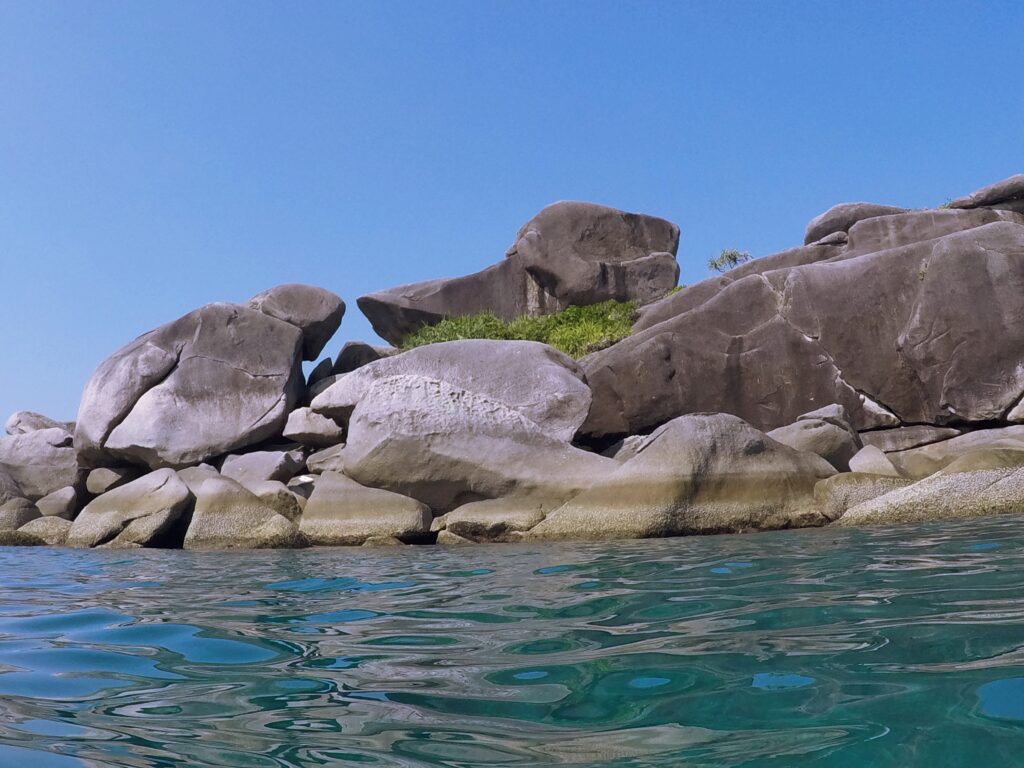 The Similan Islands are a breathtaking destination, boasting pristine white sand beaches and crystal-clear blue waters that look like they've been plucked straight from a postcard.
Due to its vast marine life and colorful coral waters, it is usually a hot spot for experienced divers to visit. But over the years, the Similan Islands have become a popular island destination from Phuket for everyone.
On this Similan Islands Tour, you will experience this rather remote island full of wildlife, snorkel the stunning coral reef full waters and enjoy the views surrounding the island. Lunch and hotel transportation are included.
If you're after picture-perfect scenery but looking to escape the crowds of Phang Nga Bay and the Phi Phi Islands, Similan Islands ranks right up there with the best Phuket day tours to experience.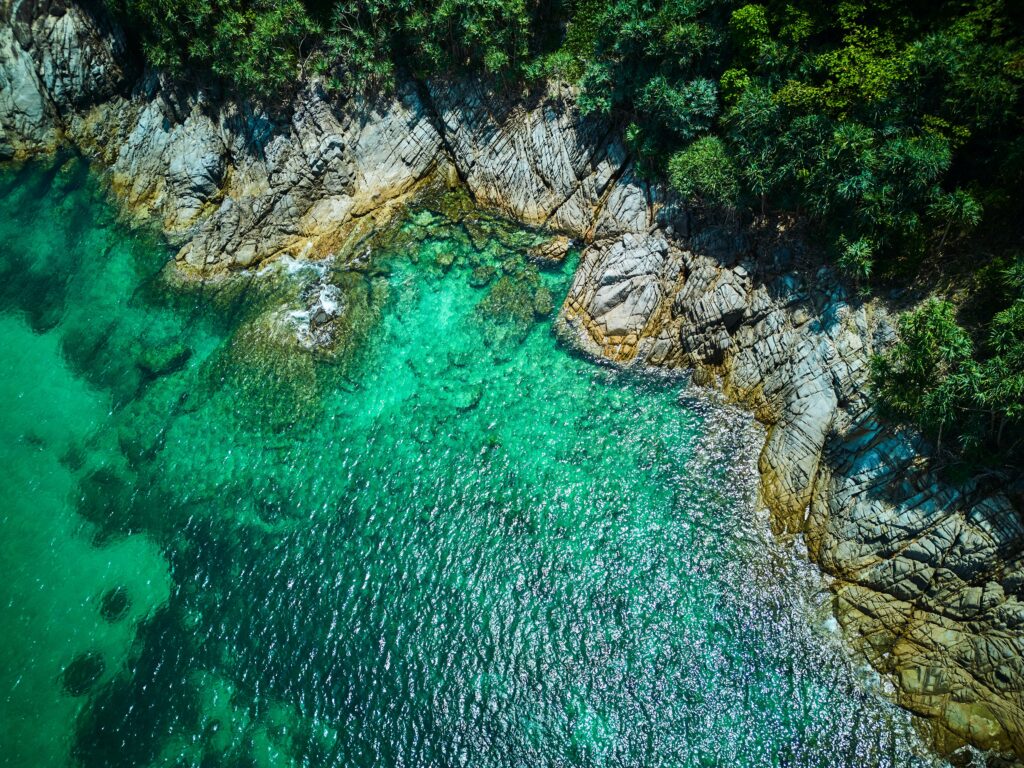 While Coral Island is very close to Phuket, and Racha Island is located only 12 kilometers south of Phuket.
Both islands are often packaged as one tour from Phuket. Racha and Coral Island are a popular Phuket day trip and a convenient one due to the island's close proximity to Phuket.
On this Luxury Catamaran boat tour to Racha and Coral Island, you will enjoy the day sailing the sea comfortably. You will have plenty of time to relax/swim/snorkel on both islands. – At the end of the tour, you will enjoy a sunset as you sail back to Phuket! – Transportation from your hotel is included.
Racha and Coral Island both share stunning bay views, picture-perfect beaches, hills of luscious green mountains, and waters ideal for snorkeling. Racha/Coral tour is one of the best day trips from Phuket to do!
You can even stay on Racha Island; for those looking to visit a quiet island from Phuket for a night or two, Racha Island is perfect!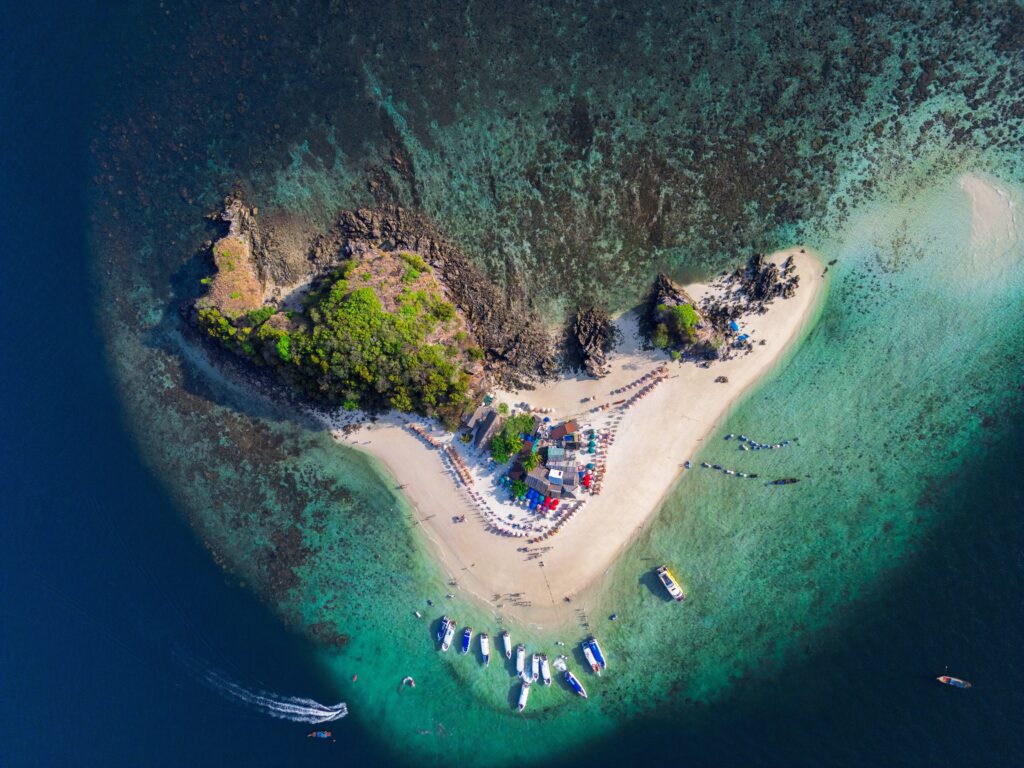 Famous for being one of the smallest islands around Phuket, Khai Island is a popular island to visit to enjoy the afternoon relaxing on the white sandy beach here with a few drinks.
When you get to Khai Island, you will notice several beach lounge chairs for rental and many drink/food vendors. While this island is great for swimming and snorkeling, its most famous for its relaxing atmosphere.
On this Khai Island Half-Day Tour, you can explore/relax on the tiny island for a few hours. Roundtrip transportation from your hotel is included in the tour.
If you're looking for a scenery change from Phuket and want to relax for the afternoon somewhere a bit more exotic than Phuket, Khai Island is perfect for you to visit!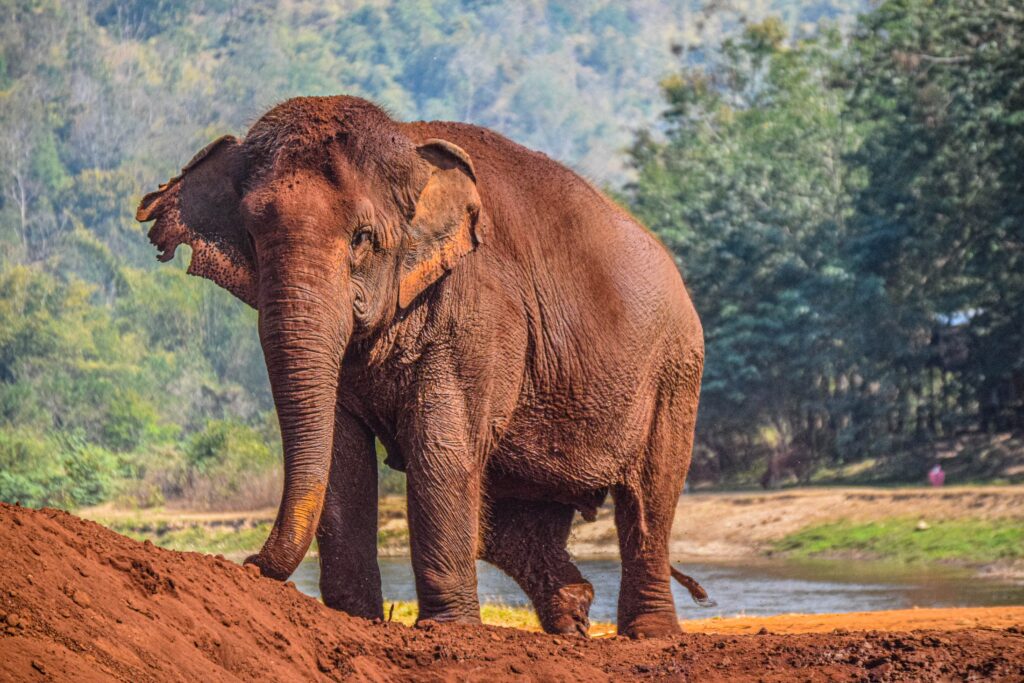 Besides island hopping in Thailand, visiting an elephant sanctuary in Thailand is a must-do, no matter which city you visit.
Seeing these beautiful giant creatures up close is a unique and fun experience. Make sure to add visiting an elephant sanctuary to the top of your Phuket day tours list!
On this Morning Elephant Tour, you will experience the elephants roaming the picturesque jungle area at the sanctuary, and you will get to feed them and learn eye-opening facts about the elephant tourism industry.
If you didn't know already know, Elephants are considered a sacred animal in the Buddhist religion.
Are there any ethical Elephant Sanctuaries in Phuket?
Yes, there are ethical elephant sanctuaries in Phuket, and please make sure you visit only them, Phuket Elephant Sanctuary being one of them.
Unfortunately, the reality is most elephant sanctuaries in Phuket aren't ethical. Elephants should not be ridden, and they most certainly shouldn't be chained up by their legs.
The Elephant tourism industry in Thailand is big money, and sometimes when money is involved, ethics are disregarded sadly.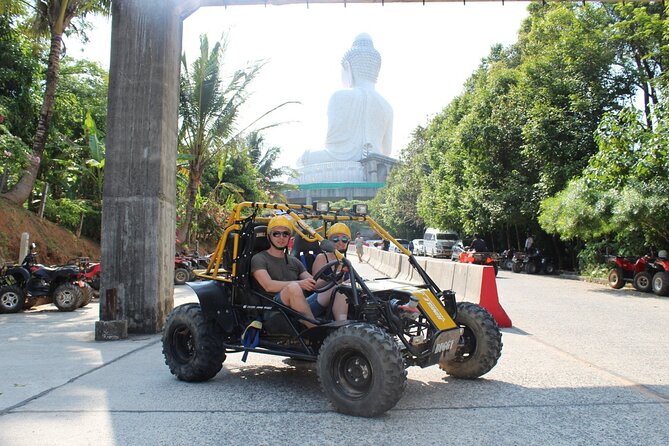 Are you looking for an afternoon full of some serious adventure? This ATV and ziplining tour is one of the best Phuket day tours for those craving adventures around the island!
Phuket is a large island, making it the perfect place for a day full of ATV adventures around the island.
On this ATV/Zipline Phuket adventure, you will explore the lush jungles of Phuket and zipline through treetops in a small group. Transportation from and back to your hotel is included.
Not only will you get to drive through the lush jungles of Phuket, but you will also drive around the island and even visit Phuket's famous Big Buddha statue. After, the tour will continue in a rainforest where you'll zip line through treetops!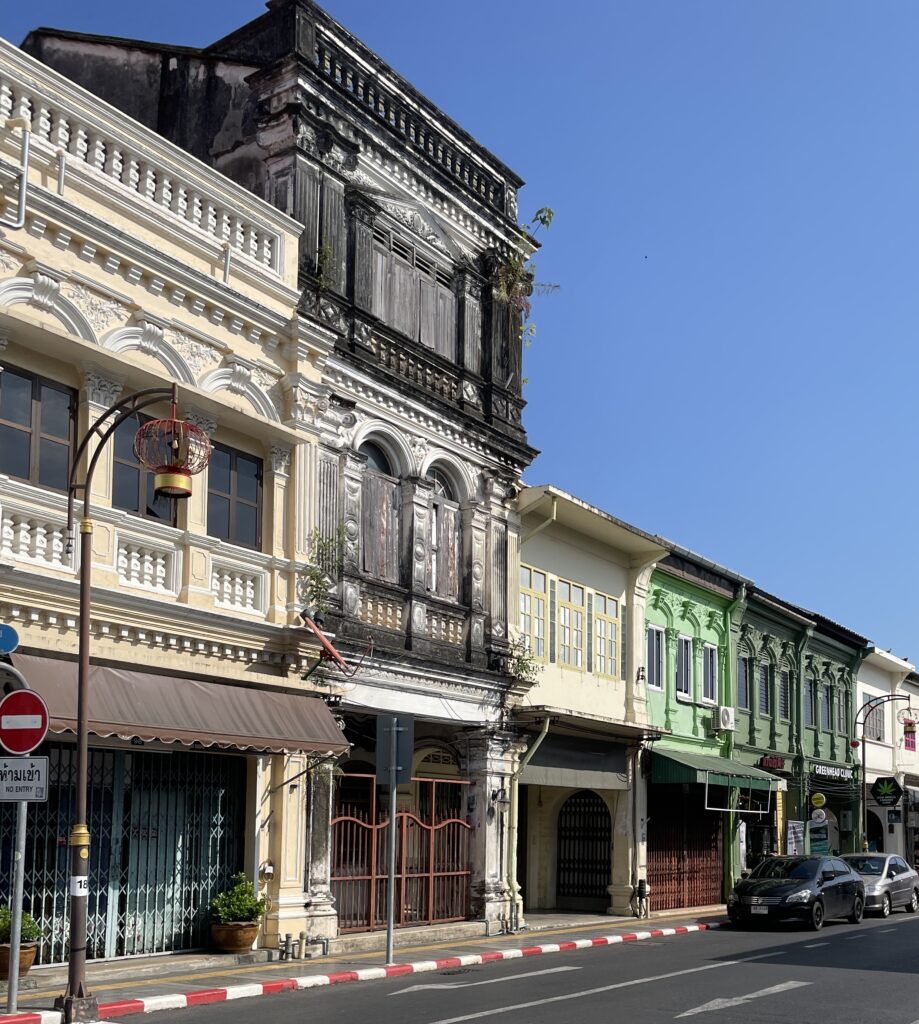 Whether you have an Instagram account, you're passionate about, or simply looking to see the most picturesque views in Phuket. This tour is for you!
On this Phuket Sightseeing Tour, you will get to cross off most bucket list places in Phuket you'd like to see.
Old Phuket Town, Big Buddha Phuket, Wat Chalong Temple, Karon Viewpoint, and many more!
At some stops, you will spend 45 minutes enjoying the views. Other places on the tour will be a pass by because the list of places you will be seeing is extensive, and there's only so much time in one day!
This is one of the highest-ranked tours in Phuket because of how much it covers throughout the day; Phuket is a large island full of many things to see.
How to do sightseeing in Phuket?
The best way to do sightseeing in Phuket is by attending a tour if you're looking to see many places.
Otherwise, you can always go to the many tourist attractions on your own, rent a scooter and go see the many famous places in Phuket!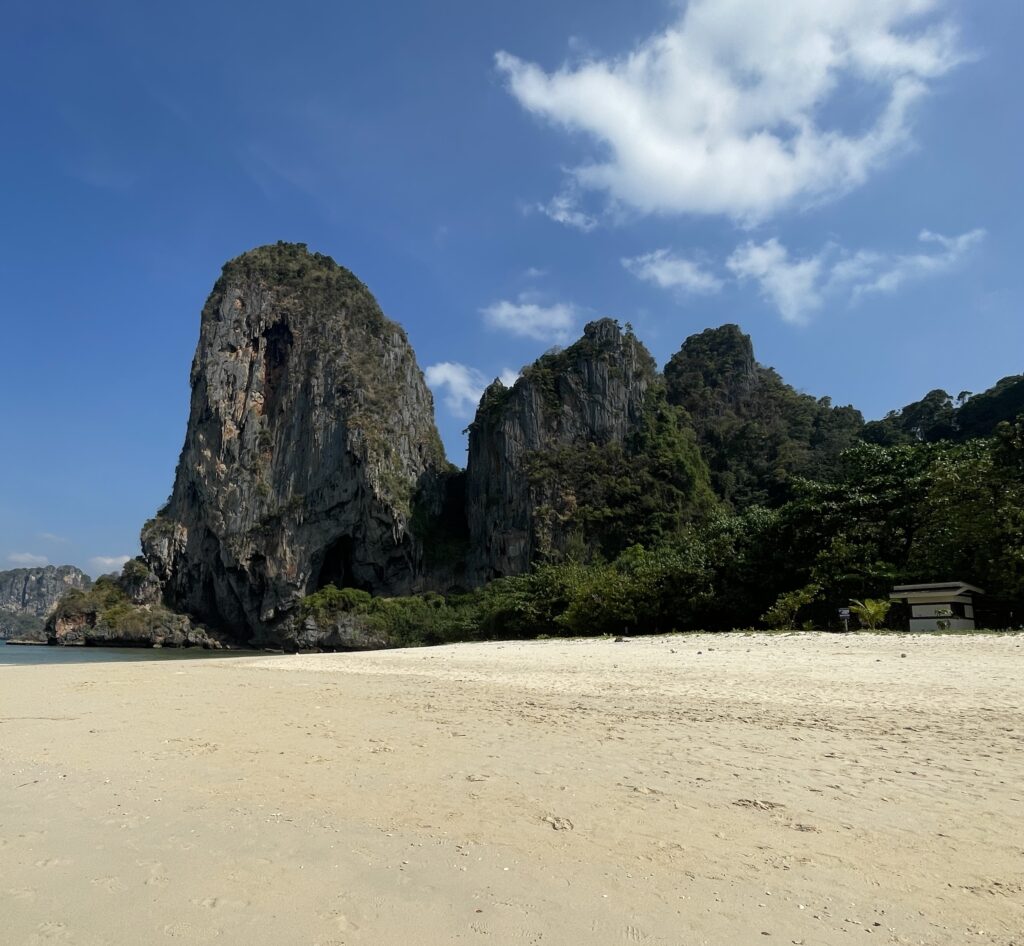 Krabi province is home to some of Thailand's most beautiful natural scenery. If you're visiting the Southern region of Thailand for a few weeks, I'd strongly recommend you visit a city in Krabi province!
On the Krabi 4 Island Tour from Phuket, you will go island hopping in the Krabi region; you will get to visit Ko Poda, Chicken Island, Railay Beach, and two islands that connect to each other.
This is the perfect tour if you want to do some serious island hopping. You will get to see many different islands throughout the afternoon and visit the famous Railay Beach.
The Krabi 4 Island tour is one of the only day trips from Phuket to Krabi because Krabi is a tad far from Phuket. This is why you won't see many Phuket day tours promoted for Krabi excursions.
How long is the boat ride from Phuket to Krabi?
It depends on where you're going in Krabi province; Ao Nang is one of the most popular places to visit in Krabi, and from Phuket, it's a 2-hour ferry ride.
If you'd like to go to Krabi without a tour, book your ferry ride from Phuket to Ao Nang.
Best Beaches in Phuket
Now that you know the best Phuket day tours, let's discuss the beaches in Phuket. After all, Phuket is home to some of the best beaches in Thailand!
All of the beaches in Phuket are unique in their own way. Patong Beach is fun if you're looking to follow your beach day with a night full of clubbing. If you're looking for a beautiful calm shoreline, go to Karon Beach.
Use my guide for the best Phuket Beaches; I've also included how to get to all the beaches in Phuket using public transportation. Otherwise, rent a scooter in Phuket and drive yourself there!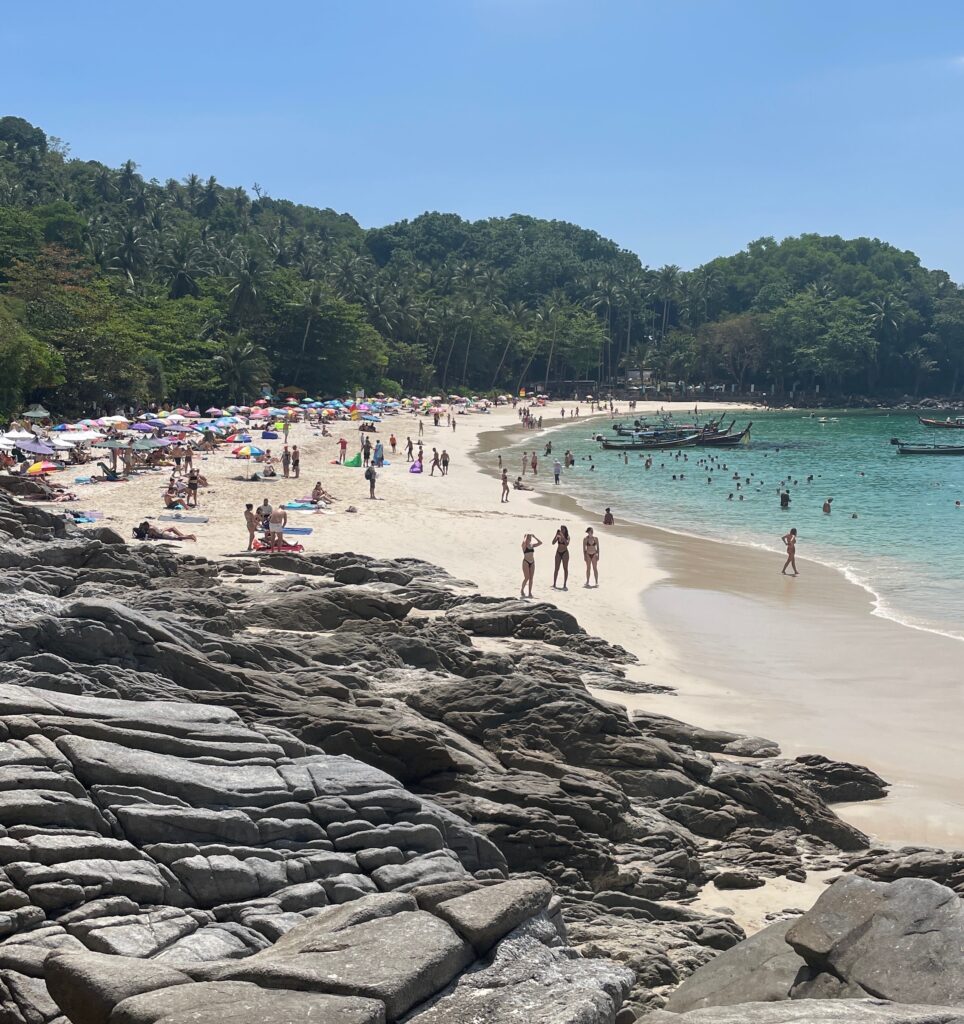 Phuket Day Tours FAQs
How much is Phuket island hopping tour?
It all depends on what type of island hopping tour you choose to attend.
But the average cost for island hopping tours in Phuket is around $90 US.
Which are the best places for day trips in Phuket?
The highest rated places to visit for day trips in Phuket are the Phi Phi Islands and Phang Nga Bay.
Is a day trip to Phi Phi worth it?
Yes, Phi Phi is worth a day trip; not only are the islands home to some of the most beautiful nature in Thailand, but Phi Phi is a great bucket list destination to cross off!
A day trip to Phi Phi Islands is a great idea, but if you have the time, stay on Phi Phi Don for a night or two and experience what Phi Phi Don has to offer as well.
Which is the best month to visit Phuket?
The best months to visit Phuket are between November through mid-April. This is during the dry season here, the ideal time to go island hopping in Phuket.
The end of April is when the rainy season slowly begins in Phuket, lasting until late October.
Subscribe to Travel Hiatus!
Receive updates on my latest posts, insider travel tips & the best destination guides to your inbox!
Featured Image Credit: Credit: Engin Akyurt
Happy & Safe Travels
---
Planning Checklist
---
Disclaimer: Please note that some of the links shared in this article might be affiliate links; this means that at absolutely no extra cost to you, we will earn a small commission for any sales generated through this article and/or this website. We recommend products/services we've either used or researched thoroughly – Thank you for supporting us so we can continue to share helpful travel content!