Chiang Mai or Phuket: Which is Best to Visit?
Are you debating between visiting Chiang Mai or Phuket? Both destinations are very different from one another, but they're debated due to being two popular destinations in Thailand.
Chiang Mai is the most famous northern city in Thailand, famous for its many temples, excellent northern Thai cuisine, mountainous surroundings, and laidback big city environment.
Phuket is in the south and is the largest island in Thailand. Phuket is most famous for its beaches, various attractions, lively nightlife, large malls, and many surrounding islands.
In this Chiang Mai vs Phuket comparison guide, I'll compare each destination's best things to do, the food, hotels, and nightlife!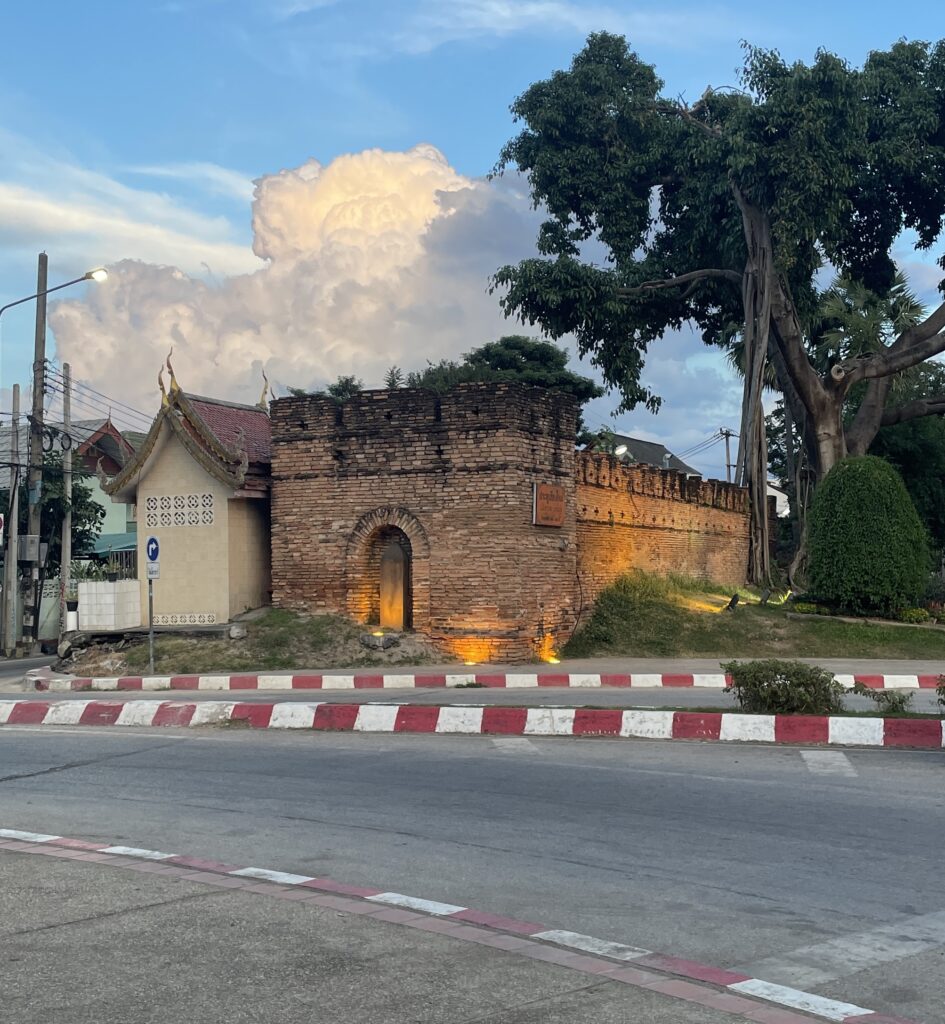 Chiang Mai vs Phuket: Main Differences
Let's take a look at the main differences between Chiang Mai and Phuket because there are many!
Location type stands out the most; Chiang Mai is a city in the north around the mountains, while Phuket is a large island in Thailand's south.
Both Chiang Mai and Phuket have their own airports, so flying to either destination is possible.
Here's a list of pros that each destination claims, though I'd advise you to read further to help you make a well-informed decision on which place to visit between the two!
By the way, for those considering moving to Thailand one day, both Chiang Mai and Phuket are two top locations in Thailand, home to many expats and nomads today.
Chiang Mai Pros
Mountain scenery/hiking & trekking
Best Elephant Sanctuaries in Thailand
Home to some of the best food
History is rich with many Buddhist Temples
Phuket Pros
Best beaches in Thailand
A wide variety of activities
Excellent Southern Thai food
Surrounding islands to visit
Island atmosphere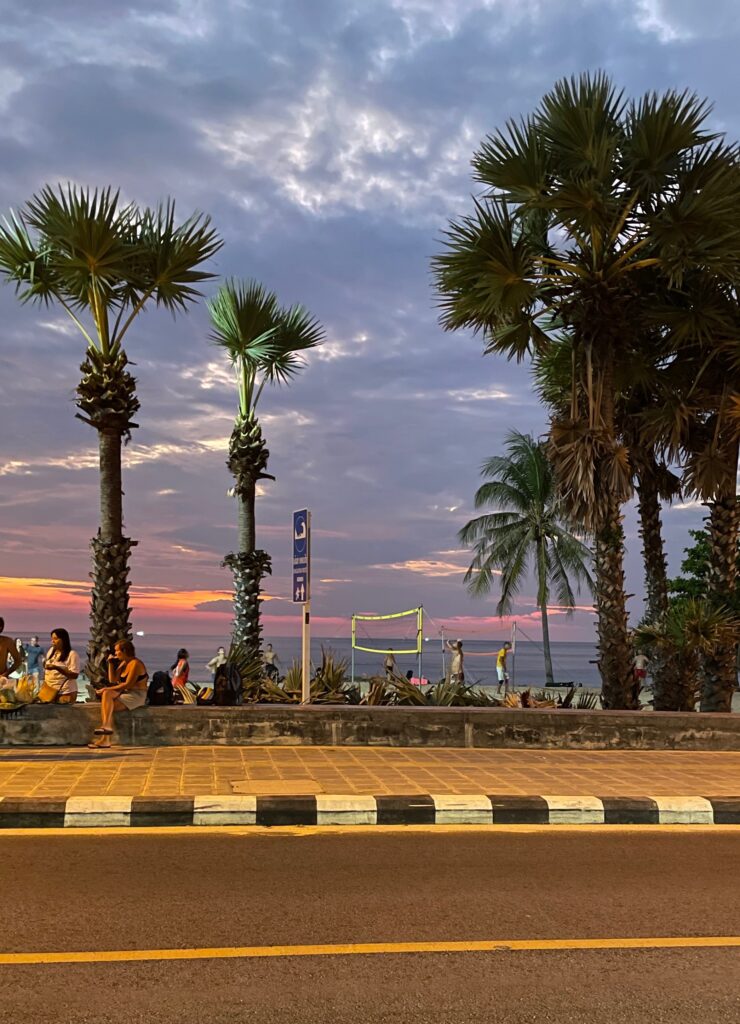 Chiang Mai or Phuket: Things To Do
Both Chiang Mai and Phuket are full of things to do, more than you'll have time for unless you're visiting for a month or so!
Here's a shortlist of the best things to do in each destination. Each place is very different from the other, and activities vary.
Chiang Mai is rich with beautiful mountainous landscapes, while Phuket offers many beautiful beaches and island adventures!
Depending on the activities and atmosphere you'd like for your visit, this section should really help you determine which place is better for you to visit.
WINNER: Regarding things to do in each place, It's a tie.
Things to Do in Chiang Mai
Explore the Old City: Located in the center of Chiang Mai is the Old City, a rich historic district home to ancient walls, old/well-preserved Buddhist temples, and many narrow streets full of restaurants, shops, and more!
Doi Suthep National Park: This stunning national park is famous for being home to Wat Phra That Doi, a golden temple located at the top of a mountain, offering exceptional panoramic views of Chiang Mai. The park offers lush greenery, waterfalls, and stunning mountains.
Visit an Elephant Sanctuary: Chiang Mai is the most famous place in Thailand for elephant sanctuaries because of its location and ideal climate for these large, gentle creatures.
Chiang Mai Sunday Market: On Phae Walking Street, every Sunday is the city's largest night market; every Sunday, this walking street is taken over with countless street food and good vendors.
Explore the many Buddhist Temples: As you go for a stroll around the Old City, you'll continuously be met with remarkable temples to explore. Most are free to enter, but some are a small fee to enter.
Visit Pai or Chiang Rai: Both popular destinations from Chiang Mai; Pai is a charming small mountainous village with many things to do, then there's Chiang Rai, which is famous for its white temple
Things to Do in Phuket
Visit the Beaches: Phuket's west side is full of many picture-perfect beaches; the beaches in Phuket are what make it a top destination. You've got a mix of developed beaches by restaurants and then several remote beaches you'll have to hike to.
Hike the Big Buddha: Phuket's most iconic landmark is the Big White Buddha; standing 45 meters tall, you can spot the Big Buddha sometimes as you drive your scooter around Phuket. It's a beautiful sight to see, and at the top, you're met with surreal views of Phuket
Old Phuket Town Night Market: There are many night markets in Phuket, but the Old Phuket Sunday Market stands out the most because of its picturesque location in Phuket Town
Day Trip to Phi Phi Islands: This is the most popular day trip from Phuket. The collection of islands in the Andaman Sea is a sight to see; while a day trip is recommended, I'd recommend spending a night on Phi Phi Don to experience it completely
Elephant Sanctuary: Spending a day with the elephants is a must, no matter where you visit in Thailand. Just make sure you visit an ethical Elephant Sanctuary
Party in Patong Beach: Bangla Rd in Patong Beach is very similar to Pattaya's Walking Street; it's a party haven for those looking to party the night away
Chiang Mai or Phuket: Hotel & Resorts
Let's discuss the many hotels and various accommodation types in each destination, a crucial factor for any destination comparison.
As mentioned earlier, both Chiang Mai and Phuket are two of the most popular places to visit in Thailand, and because of that, there are countless hotels and accommodations to consider.
Chiang Mai has a few limited 5-star hotels, but several 4 & 3 star hotels all around the city. The city is also well known amongst backpackers, so you'll find many hostels in Chiang Mai.
Phuket is a large island; here, you'll find countless 5 Star hotels, large resorts, and several mid-priced hotels. While Phuket isn't known for its hostels, you'll find a few in each area around the island.
WINNER: Regarding hotels & resorts in each place, Phuket is the winner.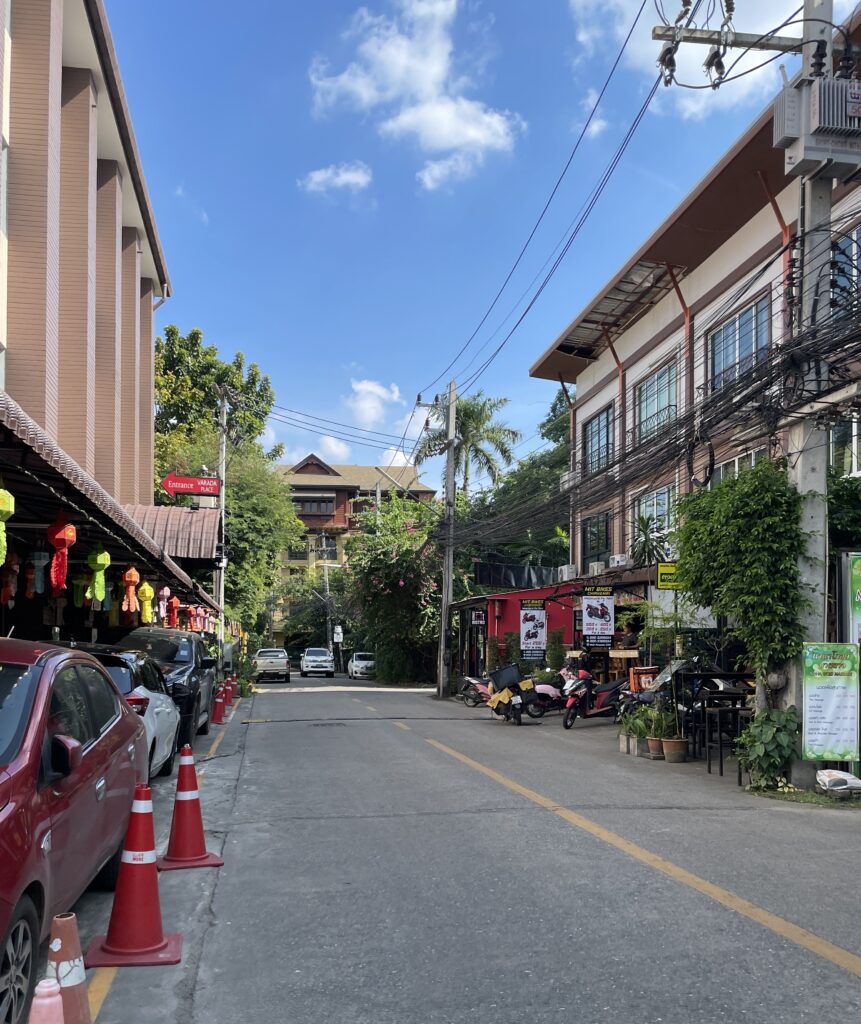 Where to Stay in Chiang Mai
InterContential – 5 Star / A contemporary, luxurious modern hotel located in the Old City of Chiang Mai, with nearby shops, restaurants, and massage parlors
Pingviman Hotel – 4 Star / Stunning relaxing boutique hotel near Nong Buak Park in the Old City; it's also near the Old City River and many restaurants/shops
Phor Liang Meun – 4 Star / A well-decorated hotel with a modern and old-school look, located on the edge of the Old City in an excellent location
Hidden Garden Hostel / Top-ranked hostel offering exceptional clean and beautiful decor, with a pool, working space and located right by a night market
Where to Stay in Phuket
Rosewood Phuket – 5 Star / A luxurious boutique hotel located in the hills of Patong in a private area, offering villas equipped with all you need and stunning panoramic ocean views
Outrigger Surin Resort – 4 Star / Located in the quieter Surin Beach area, a beautiful modern hotel
Blu Pine Villas: – 3 Star / modern villas have a boutique-style hotel feel to them, located very close to several bars/restaurants in Kata Beach
Lub d Phuket Patong: The top-rated hostel in Patong, Lub D has a fun communal space with many activities and opportunities to meet other travelers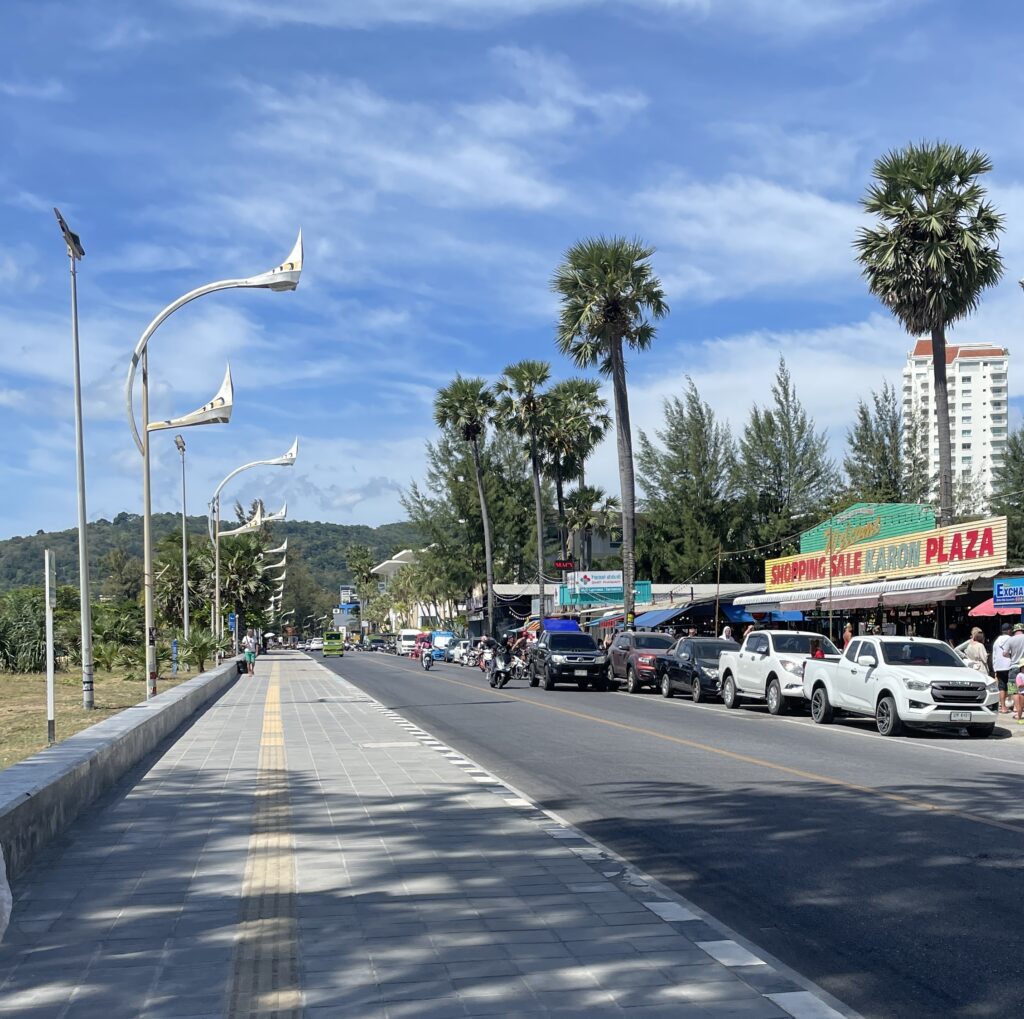 Chiang Mai or Phuket: Restaurants
When it comes to food in Chiang Mai or Phuket, it's quite the competition; both places have some of the best food in Thailand and represent each region's cuisine like no other.
No matter which of the two you choose to visit, you're sure to experience delicious local cuisine.
Chiang Mai is home to Northern Thai food; the famous dishes in Chiang Mai are Khao Soi, northern Thai sausage, Nam Prik Noom Kab Moo, and many more!
Phuket is home to Southern Thai food; the most famous dishes in Phuket are Tom Yum Soup, Som Thai, Pad Thai, Massaman curry, pineapple fried rice, and many more!
Make sure you visit the many night markets in Chiang Mai or Phuket. In Chiang Mai, you've got the famous Sunday market in the Old City. Phuket has its own famous Sunday market in Old Phuket Town!
WINNER: Regarding local food representation and restaurants, it's a tie!
Where to Eat in Chiang Mai
Khao Soy Maesai: Known as the top Khao Soy spot in the city, last three year Michelin Guide winners; get ready to wait in line; it's worth it
Rasik Local Kitchen: Dishing out contemporary Thai food with only seasonal ingredients; expect various meats and seafood, with a variety of wine
Kiti Panit: Located in an old renovated mansion, Kiti Panit focuses on a small but well-executed menu representing Nothern cuisine; recently, Michelin Guide awarded
Huen Muan Jai: Specializing in a wide variety of Northern Thai food, Huen Muan is the one-stop restaurant to experience Northern Thai cuisine to the fullest
Ancient Beef Cuisine: Near the Ping River, Ancient Beef is a halal restaurant serving many various beef dishes with rich flavors; their complimentary soup is delicious (free refills, too)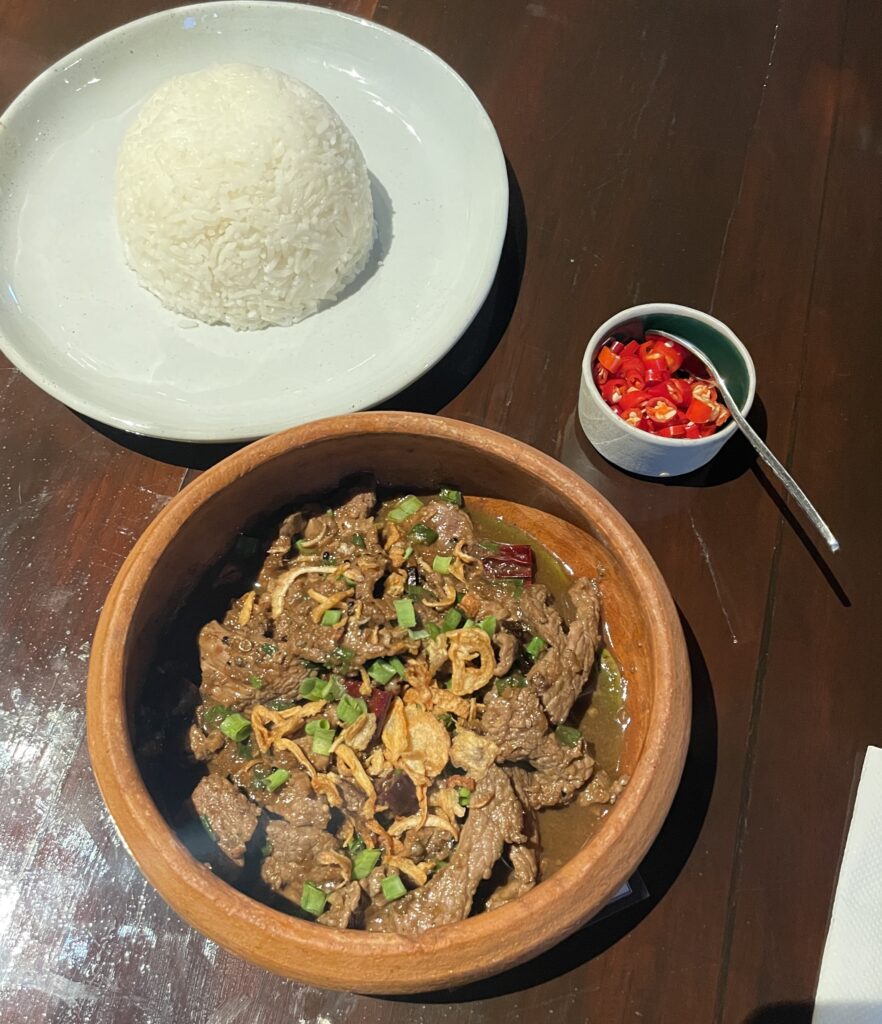 Where to Eat in Phuket
Ta Khai: Fine-dining Thai restaurant located in the hills of Patong with stunning ocean views
Pinto: Serving all the classic southern Thai dishes: Pad Kra Pow, Massaman curry, papaya salad, Tom Yum soup, and more. The food is delicious here, and the presentation is beautiful
Raya Restaurant: Legendary Thai restaurant serving all the classics located in one of the colonial buildings in Old Phuket Town
ZomPaul Eatery: Tapas-style Thai restaurant serving several affordable small-plate dishes in the Patong Beach area
The Pad Thai Shop: A humble local Thai restaurant known for its limited menu but very delicious dishes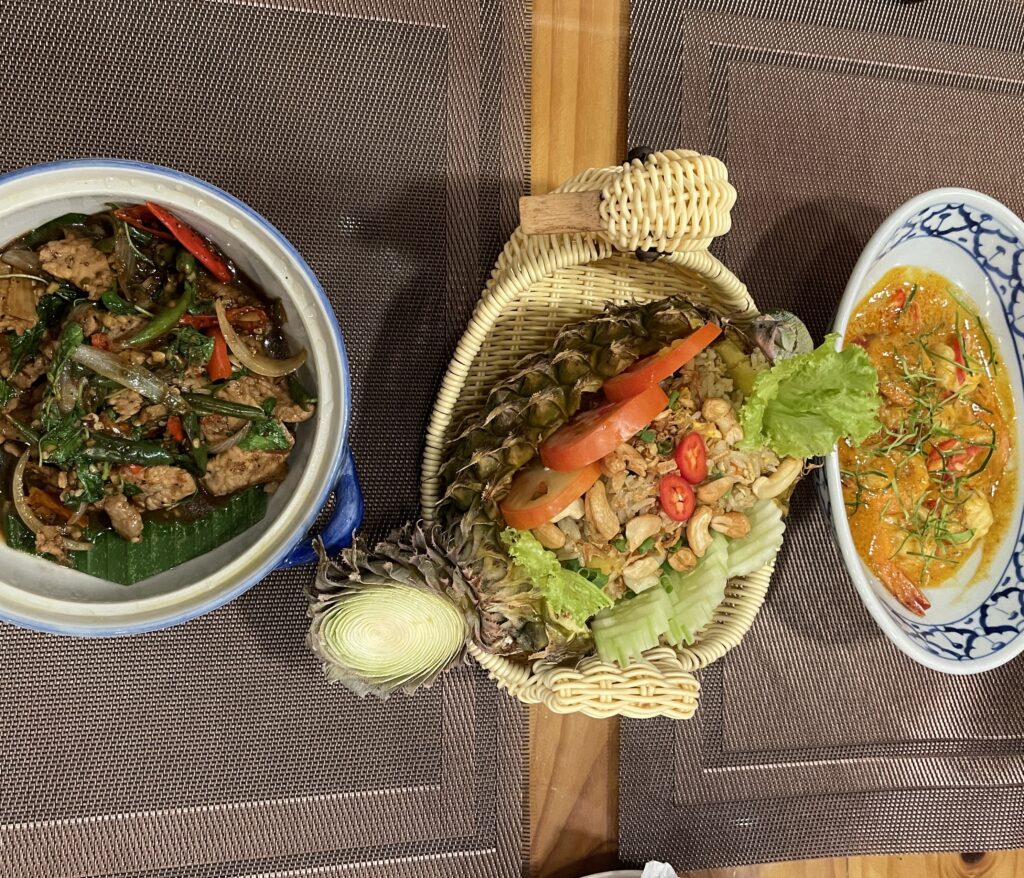 Chiang Mai or Phuket: Nightlife
Depending on the type of traveler you are, nightlife may be an important consideration for where you choose to visit!
Chiang Mai's nightlife consists of many bars/pubs, several great night markets happening daily, and a few nightclubs around the city.
While Chiang Mai is a big city, it's not known for its nightlife; it's a laidback place, so it's fitting the nightlife isn't too crazy here!
Phuket's nightlife is a different story, but only in one area, and that's Patong, home to the famous Bangla road, where you'll find many nightclubs, bars, go-go bars, and more.
Besides that, the other areas in Phuket are laid back with many bars and pubs.
WINNER: Regarding nightlife and things to do at night, Phuket is the winner.
Nightlife in Chiang Mai
Blacklight CNX: A fun nightclub featuring Blacklight in the Old City of Chiang Mai, live music, beer pong, and fun decorations for ravers
RED Nightclub: Nightclub featuring DJs playing authentic techno and tech house music in an intimate environment
Rise Rooftop Bar: Fancy rooftop bar in the Nimmanhaemin area, with a pool and beautiful mountain and city views
Woods Bar Rooftop: Laidback pool rooftop bar serving a wide variety of beers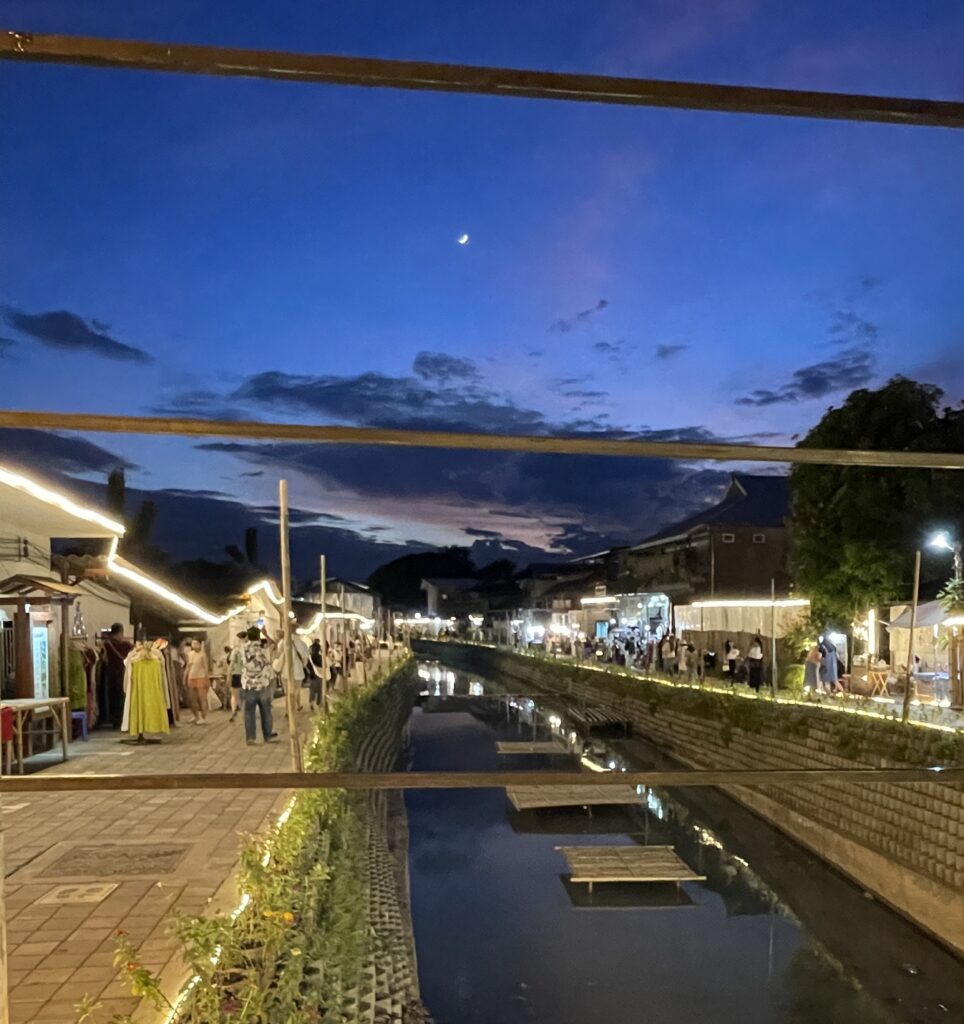 Nightlife in Phuket
Illuzion Phuket Nightclub: The most well-known nightclub on the island located in Patong area, hosting international talent some nights
Cafe del Mar: Beach club in the day, and on weekend nights, they host fun outdoor parties, sometimes with international DJ talent
Cue Bar: A spacious bar, a cafe in the day, pool tables for enjoyment, and a nice rooftop
The Library Phuket: Unique speakeasy bar located in Phuket Town with dim lighting serving extravert cocktails
Bangla Road in Patong: Walk down the famous Bangla street, where you'll find countless nightclubs, gogo-bars, and everything your party heart desires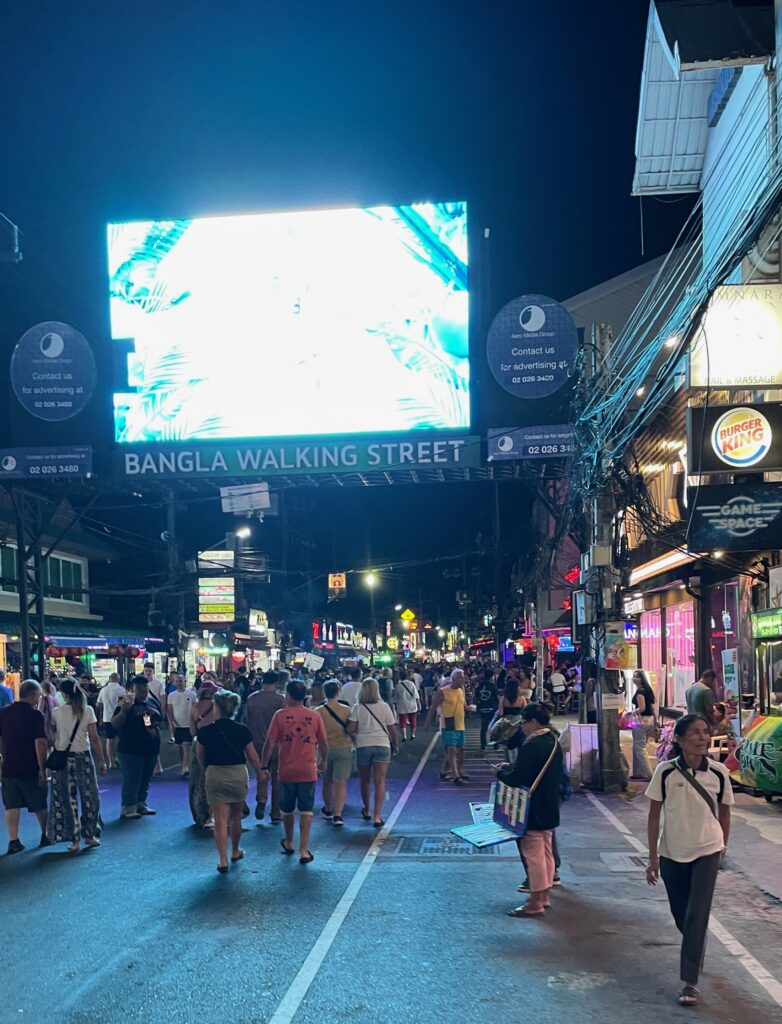 Chiang Mai or Phuket — Final Thoughts
Have you decided which destination is best for you to visit, between Chiang Mai or Phuket?
Realistically, it shouldn't be difficult; both places are quite different from one another and offer very different scenery and surroundings. Both are exceptional in their own way, with so much to offer; it depends on your personal holiday preference!
Chiang Mai is known as a city with a rich culture, delicious food, lots of history, the best elephant sanctuaries, and mountainous landscape surroundings.
Nearby places to visit from Chiang Mai are Pai, a charming small town with plenty to do, and Chiang Rai, famous for its white temple; see your transportation options on 12GO!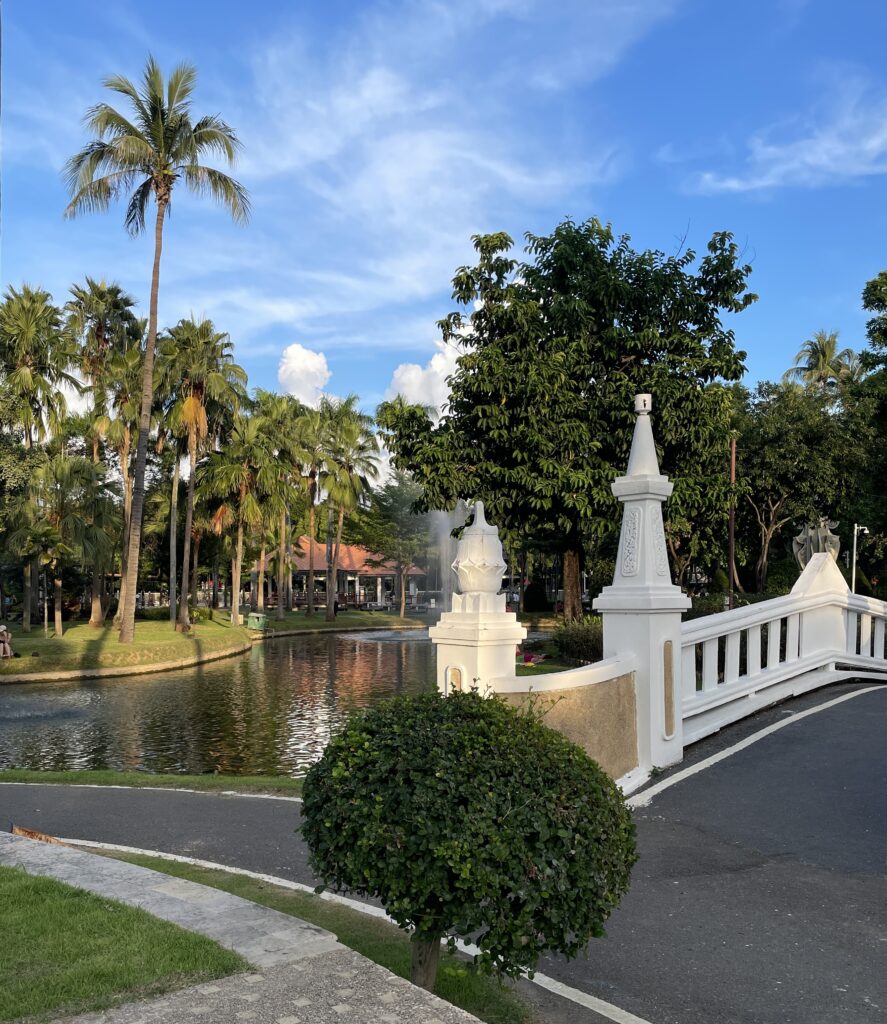 Phuket is famous for its stunning beaches, small beach towns, nightlife, and day trip excursions. Home to southern Thai cuisine, the flavors and many restaurants here offer something for everyone.
From Phuket, there are countless places to visit, the most famous being the Phi Phi Islands and Phang Nga Bay.
If you're after a beach holiday, Phuket is the obvious choice for you, but for those looking to explore Thailand's culture and visit somewhere different, Chiang Mai is an excellent choice for you!
By the way, make sure to keep an eye out for scams in Chiang Mai and Phuket; they do happen!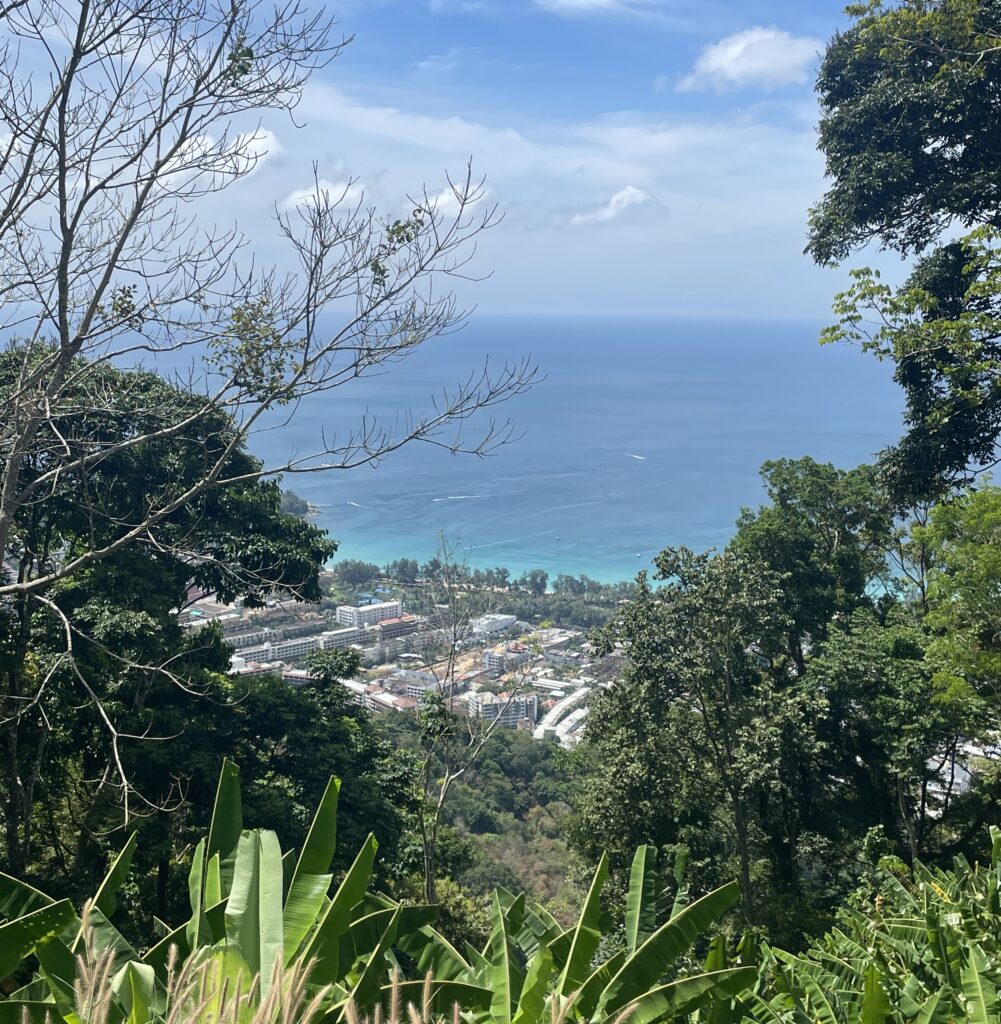 Is Chiang Mai cheaper than Phuket?
Yes, Chiang Mai is the cheapest place in Thailand to visit, with an average daily spend of only $55 US. In comparison, Phuket is the most expensive place to visit in Thailand.
Is it better to go to Phuket or Chiang Mai?
It depends on the activities and landscape you'd prefer to experience during your visit.
Phuket is a large island known for its beaches, surrounding islands, and more. Chiang Mai is a cultural haven with excellent food and mountainous surroundings.
How far is Chiang Mai from Phuket by plane?
It's a 2 Hour flight from Chiang Mai to Phuket by plane. From Chiang Mai International Airport to Phuket International Airport.
How do I get from Chiang Mai to Phuket?
There are many ways, but flying is the most convenient. Otherwise, you can take the bus; see all your transportation options here.
Subscribe to Travel Hiatus!
Receive updates on my latest posts, insider travel tips & the best destination guides to your inbox!
Happy & Safe Travels
---
Planning Checklist
---
Disclaimer: Please note that some of the links shared in this article might be affiliate links; this means that at absolutely no extra cost to you, we will earn a small commission for any sales generated through this article and/or this website. We recommend products/services we've either used or researched thoroughly – Thank you for supporting us so we can continue to share helpful travel content!