How To Get Around Pattaya: 6 Best Ways
Are you visiting Pattaya and curious about how to get around Pattaya? This guide covers the best transportation options in Pattaya City.
Overall, Pattaya is a large city, but the city center area of town isn't too large and is most definitely walkable for the most part.
Getting around Pattaya is easy at all times of the day, and that would make sense; Pattaya is the sin city of Asia, with nightclubs and bars open 24/7!
If you plan or prefer to walk most places, consider staying close to Pattaya Beach, the city's main beach shoreline.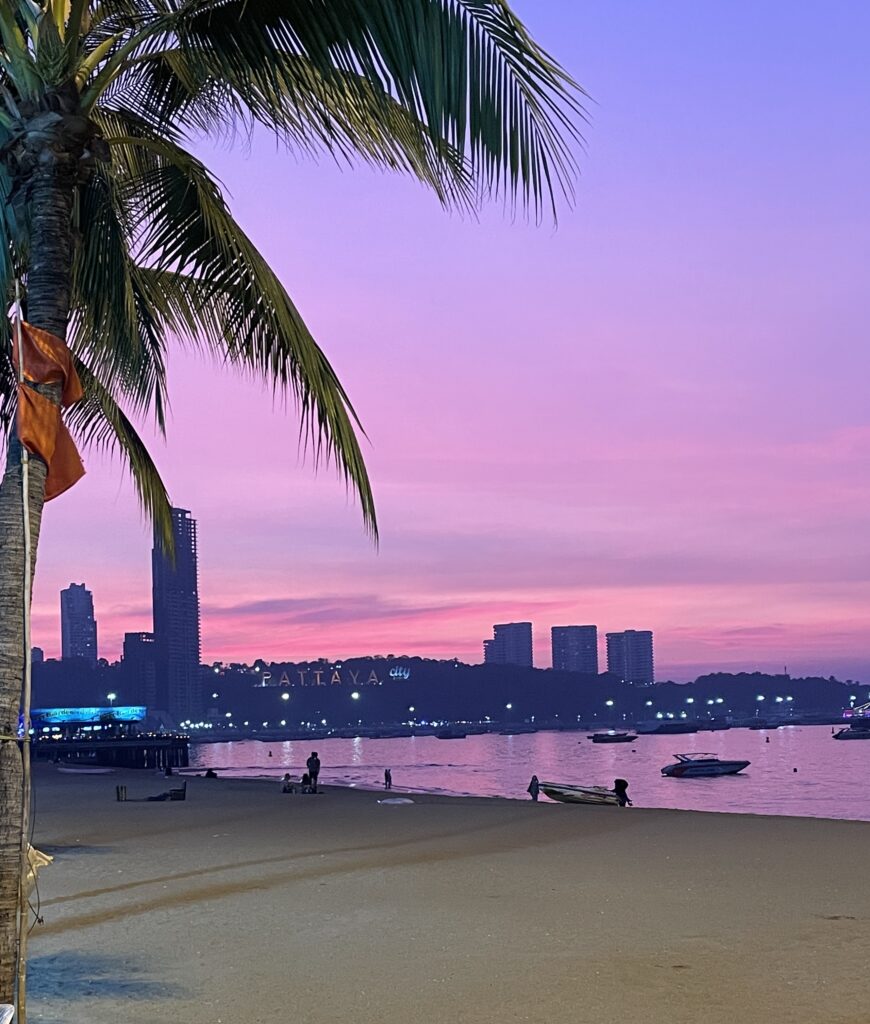 Songthaew
The public SongThaew pickup trucks in Pattaya City are the best way to get around the city.
These taxi pick-up trucks operate 24 hours a day, every day, and have several different routes throughout Pattaya.
Best of all, taking the SongThaew is the cheapest way to get around Pattaya. Each ride only costs 10 Baht per ride (subject to change), that's .28 cents US!
To catch one, wave your hand in the air for the driver to stop, and they will stop if there's room in the pickup truck. The SongThaew pick-up trucks pass by frequently; around every 3 to 10 minutes, you will see one pass by you on most streets.
Sometimes, during peak hours of the day when it's busy, the Songthaew may be full; if that's the case, the driver will continue driving. Not to worry, flag the next one down!
Once they stop, get on, have a seat, and once you'd like to get off, there's a button or bell on the truck; press it, and the driver will stop. These drivers are in a rush, so make sure to pay them as soon as you get off.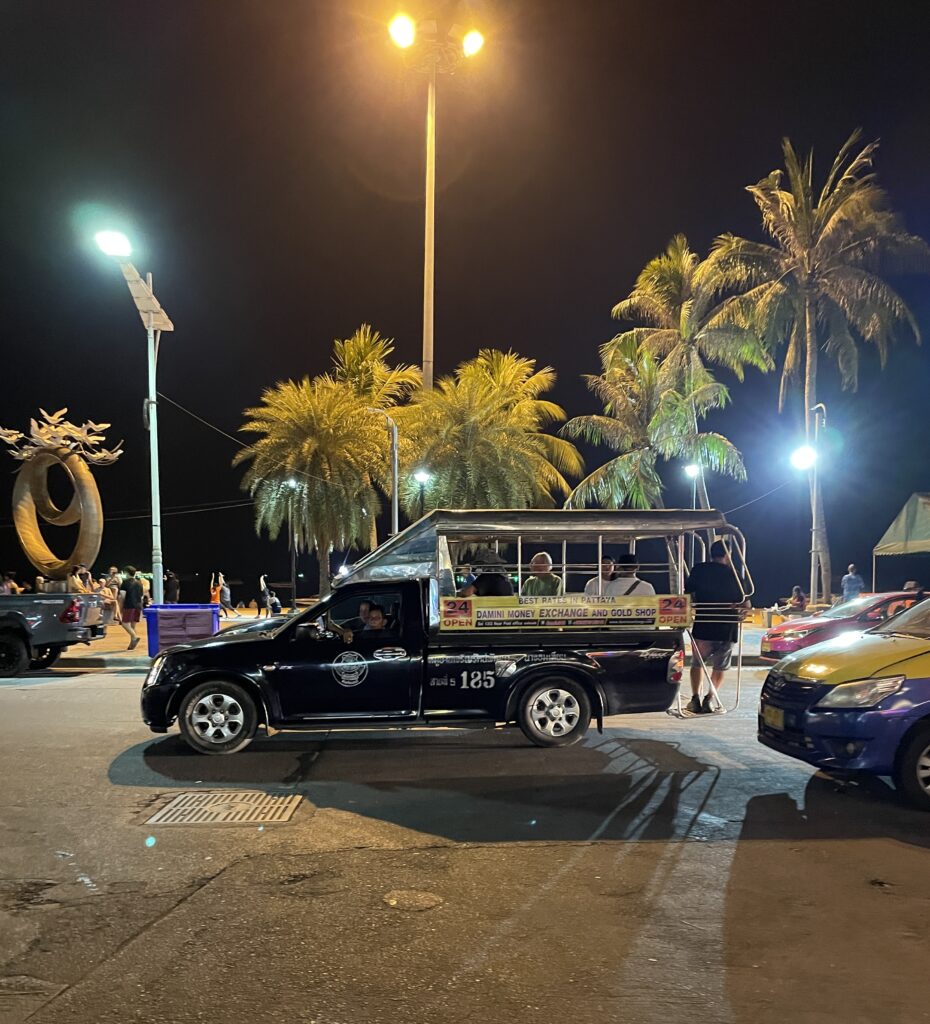 Grab or Bolt
The second best way to get around Pattaya is by using either Grab or Bolt; both are ride-sharing apps popular throughout Asia.
Similar to the world-famous Uber, download the app, request a ride, wait for your driver, and you'll be on your way!
Both apps are very convenient to use, and I've used both throughout all of Thailand many times.
There's only one slight difference between Grab vs Bolt. Grab is more well-known, so you'll be able to find a ride fast. Bolt is usually always cheaper, but you can't always find a driver.
No matter where you are visiting in Thailand, I'd recommend downloading and using both apps for rides. It's also a great way to avoid being overcharged by taxis!
Rent a Scooter/Car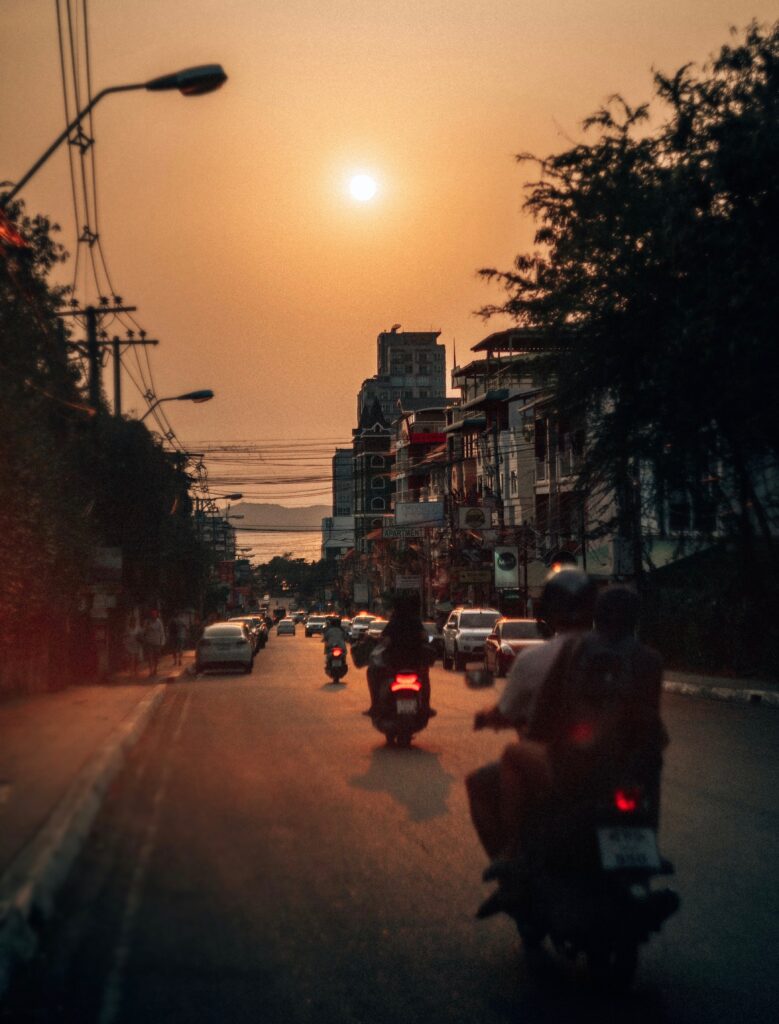 If you're staying here for more than four days, it wouldn't be a bad idea to rent a scooter or car to get around Pattaya.
For the most part, if you are staying and plan on spending most of your time near the main beach, there's no reason to rent a scooter or car unless, of course, you want the freedom of transportation.
Pattaya has several interesting attractions that are located further from the main beach shoreline. If you plan on visiting most of them, renting a scooter/car would make sense!
Be very careful of scooter scams in Pattaya. Being a popular tourist city, unfortunately, they happen often here.
A great way to avoid this is by using an online scooter rental company or online car rental!
Taxi
Taxis are less common in Pattaya because of how popular the SongThaew shared taxis are.
But one place you'll see many of them is at the main Pattaya Bus Terminal if you arrive in Pattaya by bus from Bangkok.
Taking a taxi in Pattaya is convenient when in a rush to go somewhere, but besides that, there isn't much of a reason to use taxis in Pattaya with all the SongThaew shared taxis around and Grab/Bolt.
If you choose to take a taxi in Pattaya, I'd suggest you look up the price on Grab first and then negotiate a price with the driver.
Many taxi drivers in Pattaya tend to charge a "tourist tax," meaning they overcharge you for a ride.
Watch out for some of the taxi scams that can happen in Pattaya City.
Walking Around
Walking around Pattaya is another option for getting around Pattaya. There are two different main areas in Pattaya, each with its own extensive beach shoreline.
The most prominent one is along Pattaya Beach along Beach Rd. Here you will find several shops, restaurants, shopping malls and more. Several streets that connect to the main Beach Rd are full of hotels.
If you choose to stay near Pattaya Beach, you may never have to use transportation, and you could walk everywhere if you choose to. Or, for convenience, take the Songthaew quickly sometimes.
Jomtien area is the other main popular area to stay in Pattaya. Here, you'll find Dongtan Beach, several hotels, shops, and the popular Pattaya Park Night Market.
If you choose to stay in Jomtien, you could walk to many places here and take the Songthaew shared taxi when you are looking to go somewhere by Pattaya's main Beach.
I wouldn't recommend staying in other areas besides those two. If, for some reason, you choose to stay closer to the highway in Pattaya, far east from Pattaya's main beach, walking anywhere other than a nearby restaurant or bar will take too long.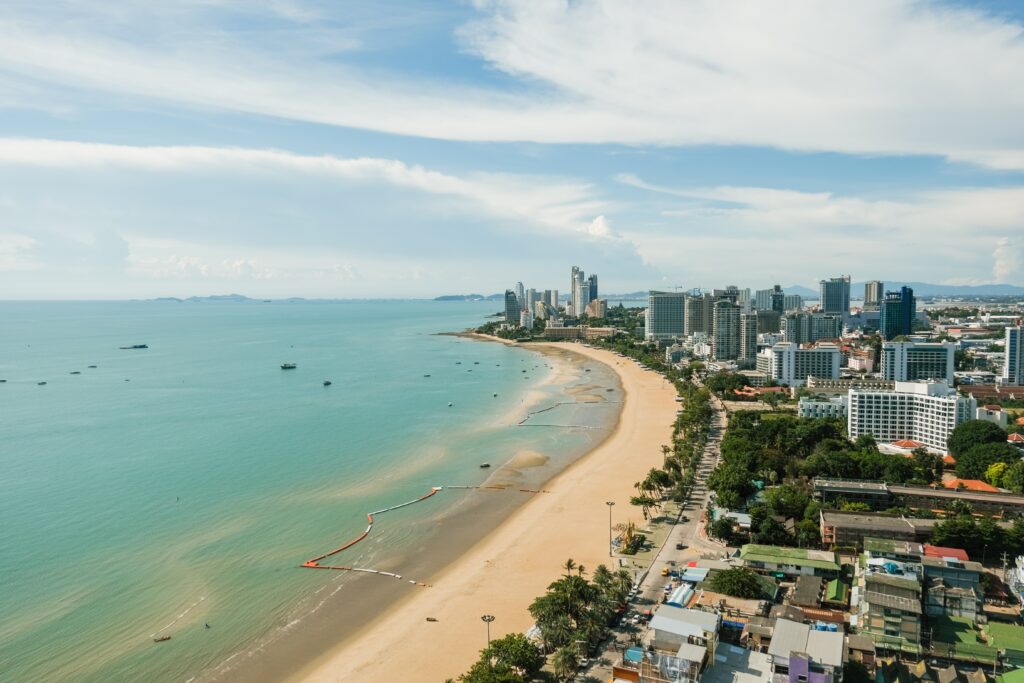 Guided Tours
There are many exciting things to do in Pattaya: elephant sanctuaries, island hopping, Buddhist temple visits, and other famous landmarks in the city!
Visiting any of these places, you could always go on your own via any of the transportation options suggested above.
But the best and most convenient way is to attend a tour in Pattaya that includes roundtrip transportation from your hotel and back.
That way, you can experience many of the must-do attractions in Pattaya that aren't centrally located and don't have to worry about how to get there!
Most tours include roundtrip hotel transportation, but make sure to check this before booking.
How to Get Around Pattaya – Final Thoughts
Well, there you have it; those are all the best ways for transportation regarding how to get around Pattaya.
Overall, it's very easy to get around Pattaya, and because the tourist town is popular for its 24/7 nightlife, there are several ways to get around Pattaya during all hours of the day/night.
But despite Pattaya being the famous tourist city it is, Pattaya still ranks as one of the cheapest places to visit in Thailand!
If you're visiting Pattaya on a budget, I'd recommend you stay as centrally located as possible so you can walk to most places you'd like to go. And then use the Songthaew shared taxi when you need to.
RELATED: Is Pattaya Expensive to Visit?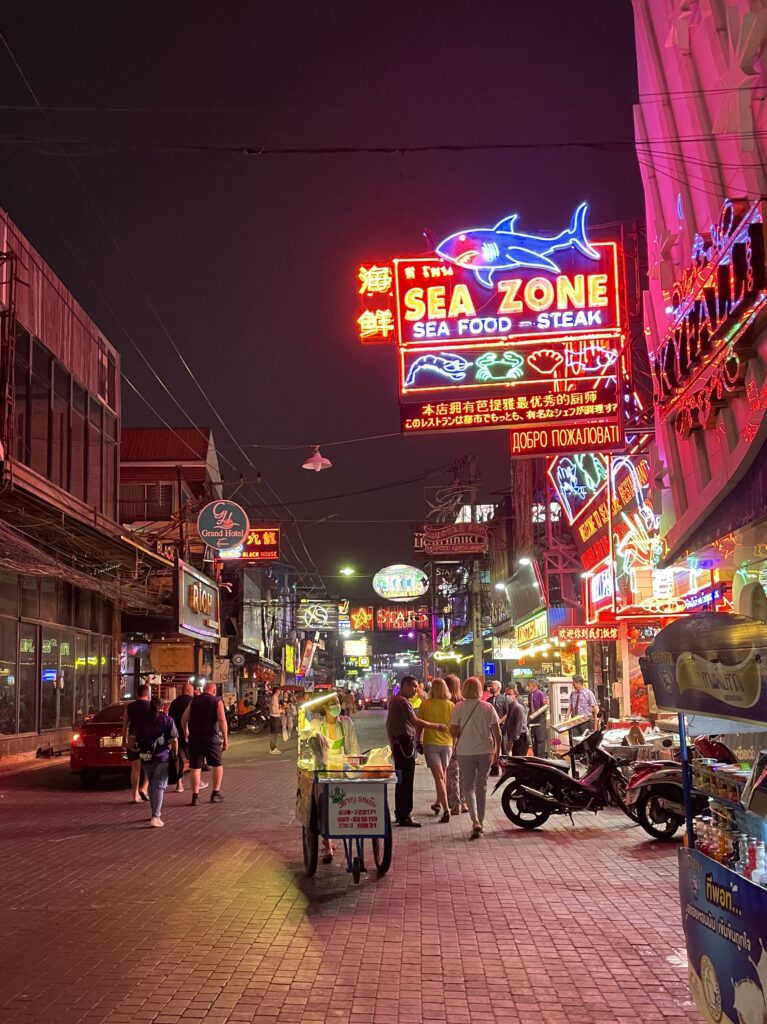 What is the best way to travel in Pattaya?
The best way to travel around Pattaya is by using the Songthaew shared taxi pickup trucks. These public transportation pickup trucks drive throughout the city on certain routes 24 hours a day. And they only cost 10 Thai Baht to take.
How much is a tuk-tuk in Pattaya?
In Pattaya, Songthaew pickup trucks are used instead of tuk-tuks, and they cost 10 Baht to take in Pattaya. Tuk tuks aren't commonly used in Pattaya because of how common the Songthaew shared taxis are.
How much is a taxi from Bangkok to Pattaya?
It will cost you around 1,400 – 1800 Baht ($40-$50 US) for a taxi from Bangkok to Pattaya City. The drive takes around 2 hours or less, depending on traffic.
How much is a baht bus in Pattaya?
The baht bus cost 10 Baht to take in Pattaya, and it's also known as Songthaew amongst locals.
Subscribe to Travel Hiatus!
Receive updates on my latest posts, insider travel tips & the best destination guides to your inbox!
Happy & Safe Travels
---
Planning Checklist
---
Disclaimer: Please note that some of the links shared in this article might be affiliate links; this means that at absolutely no extra cost to you, we will earn a small commission for any sales generated through this article and/or this website. We recommend products/services we've either used or researched thoroughly – Thank you for supporting us so we can continue to share helpful travel content!