Is Pattaya Expensive To Visit? Cost Guide
Pattaya is often considered an expensive city because of its lively nightlife, so is Pattaya expensive to visit?
Depending on where you're coming from with the currency you are exchanging, you may think Pattaya is a cheap place to visit or that it's mid-range priced.
Suppose you compare the costs of visiting Pattaya to other popular destinations in Thailand. It's not expensive but also not one of the cheapest places in Thailand to visit. The short answer is Pattaya is a mid-range priced place to visit.
Having visited Pattaya, I found Pattaya an affordable city to visit, but prices have risen slightly over the years, like everywhere in the world!
We'll cover hotel costs in Pattaya, the cost of eating out in Pattaya, day trip costs, and more!
This cost guide will cover budget-friendly, mid-tier, and luxury spending budgets. Read further and determine if you'd say Pattaya is expensive for you to visit.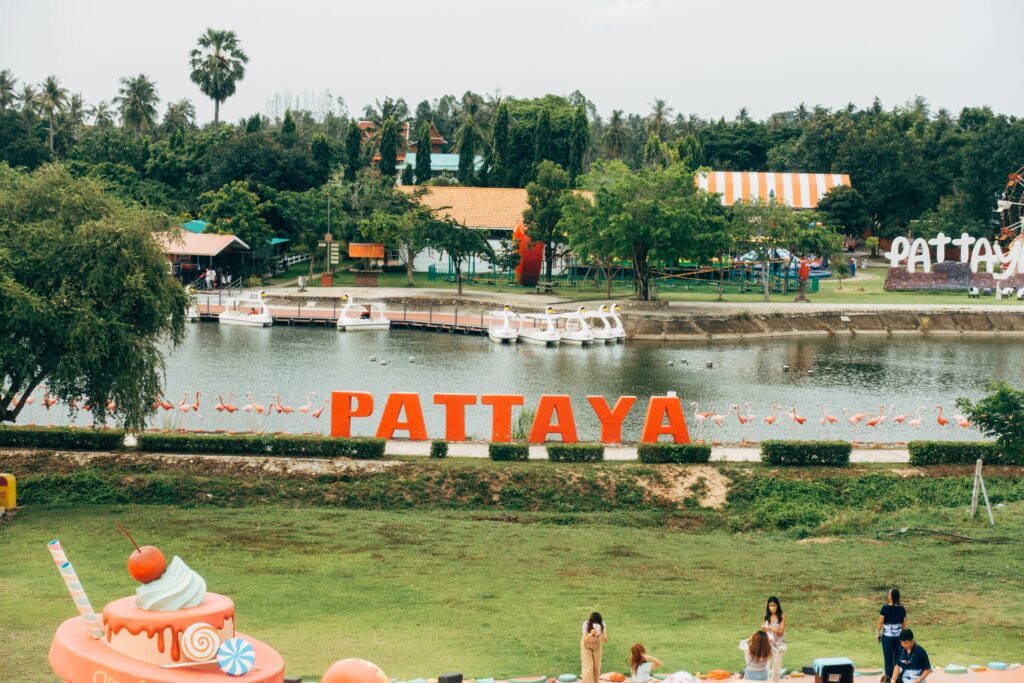 How to Get to Pattaya
There are two different ways to get to Pattaya. You can take a taxi or bus from Bangkok to Pattaya.
The cheapest way to get to Pattaya is by bus from Bangkok, which costs around $3-6 US.
Or you can fly into Pattaya directly; the airport in Pattaya is a smaller domestic airport, so it mostly has flights from domestic cities with limited international flights.
Coming from Bangkok tends to make the most sense.
Where to Stay in Pattaya
Pattaya is one of the most popular places in Thailand, and it's right up there with Bangkok, Phuket, and Chiang Mai, amongst others.
Because of its popularity, Pattaya City has an abundance of accommodations to choose from.
Luxurious resorts, well-priced mid-tier hotels, affordable hostels, and several short-term rentals. There are plenty of accommodation choices in Pattaya City!
In this region of Thailand, the dry season is from November through April, which is also when the high season is and when Pattaya sees the most visitors. Hotels in Pattaya cost slightly more during the high season than the low season, but there's no significant difference.
Hostel Average Prices: $10 – $20 US
Mid-Range Average Prices: $27 – $70 US
Luxury Hotel Average Prices: $160 – $300+ US
No matter your budget, below you will find the best hotels for each price range in Pattaya!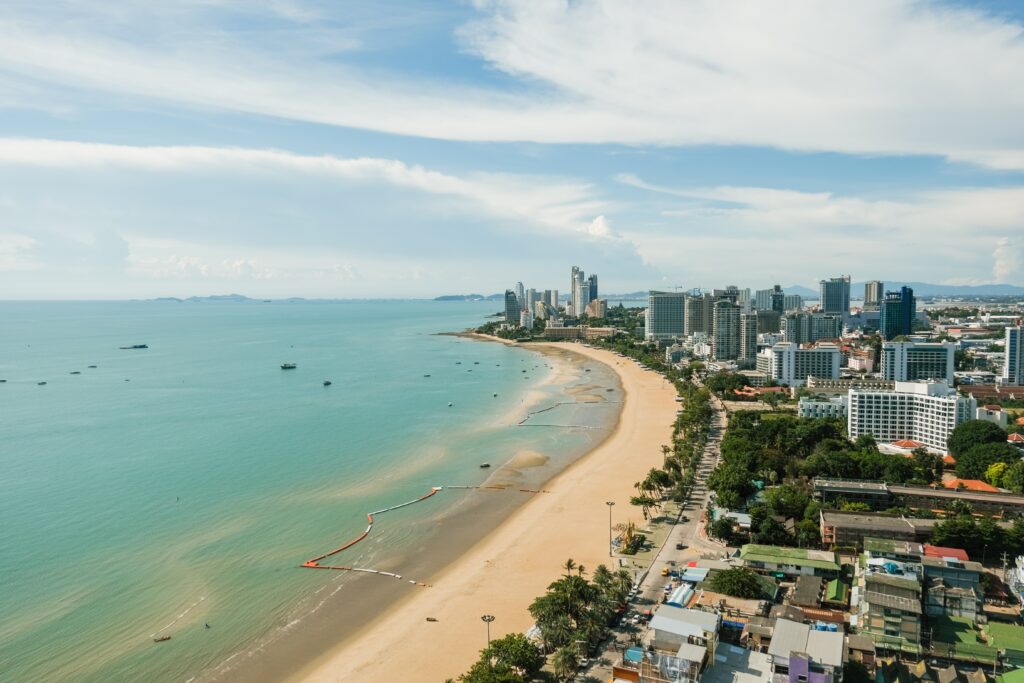 Budget Hotels in Pattaya
Here are my picks of the best budget-friendly hostels in Pattaya to consider:
TIP: In Pattaya, you can spend a little more money and get a hotel instead of a hostel. But if you're on a strict budget, stick with the plan!
Jomtien Hostel: Located on the southern part of Pattaya, steps away from Jomtien Beach
Phratamnak Inn: Steps away from Pratumnak Beach, a short 5-minute taxi ride away from Pattaya Walking Street.
Mid-Range Hotels in Pattaya
Out of all three categories, mid-range hotels in Pattaya are the most common. Here are my picks for you to consider:
COSI Pattaya: Nice modern hotel located only minutes from Pattaya's Main beach, with a beautiful pool
Altera Hotel: Stunning sleek modern hotel with many amenities and only a 5 minute walk to the main beach in Pattaya
Luxury Hotels in Pattaya
There is no shortage of excellent luxurious hotels in Pattaya, but these two are the best in Pattaya!
Hilton Pattaya: With the best views of Pattaya Beach in town, the Hilton is a top choice. It's beachfront and connects to Central Pattaya, the main mall here.
InterContinental Pattaya: Located amongst the hills in Pattaya, the InterContinental is in a quieter area but only 10 minutes from the nightlife of Pattaya Walking Street. And it is minutes away from Bali Hai pier, where you can visit the islands from!
Cost of Eating Out in Pattaya
Your second most significant expense visiting any destination will always be eating out after accommodation costs.
There is a wide variety of cuisine types in Pattaya, and the food cost in Pattaya is relatively cheap.
Pattaya has many restaurants, from fine dining to British pubs, cheap takeout restaurants, mall food courts, and many night markets to explore!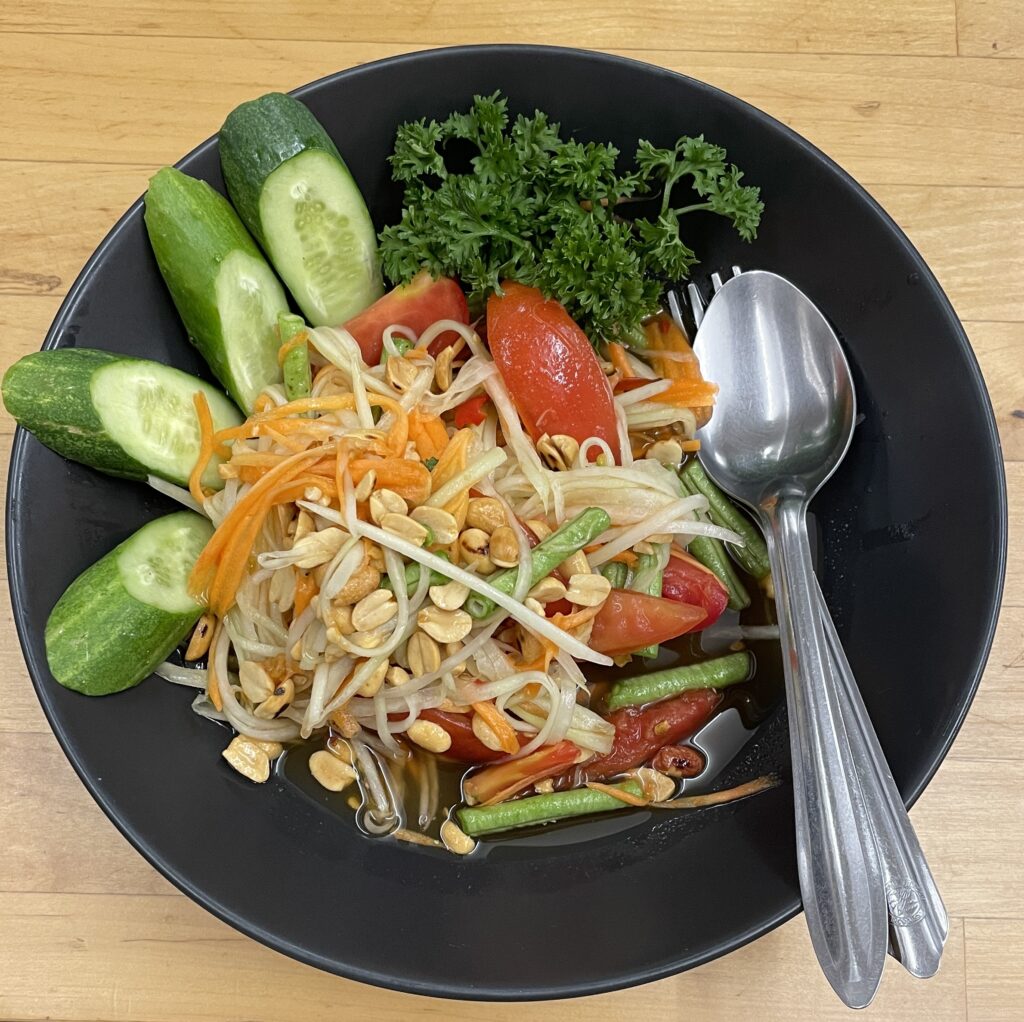 Best Restaurants in Pattaya
For those looking for the absolute best restaurants to dine at in town, here is a short list of establishments to consider when you visit Pattaya!
Pupen Seafood Restaurant: Most famous restaurant in town, a staple in Pattaya, serving the best seafood in the city
Gian's Italian Restaurant: Fine-dining Italian restaurant serving plates of pasta, pizzas, and seafood
Beefeater Steak House: A British-style pub and classic steakhouse serving the best steaks in town
The Sky Gallery: Rooftop restaurant with a wide variety menu and the best place to watch the sunset
Best Cheap Restaurants in Pattaya
Cheap eats in Pattaya are plenty; here is a short list of my favorite cheap restaurants to try in Pattaya!
And always go to the night markets; the most affordable/best food is there!
Mamma's Food & Drinks: This is a small hole-in-the-wall Thai restaurant serving delicious food at very affordable prices
Cheap Cahrlie's Jomtien: British restaurant serving all the classics, one of the most affordable breakfast spots in town
Bronx Pizza: Looking for a quick, cheap lunch? Bronx Pizza serves slices of pizza for only 70 Baht
TIP: If you're looking to eat affordably in Pattaya, don't go to the restaurants on the main beach road, and don't eat at the malls
Getting Around Pattaya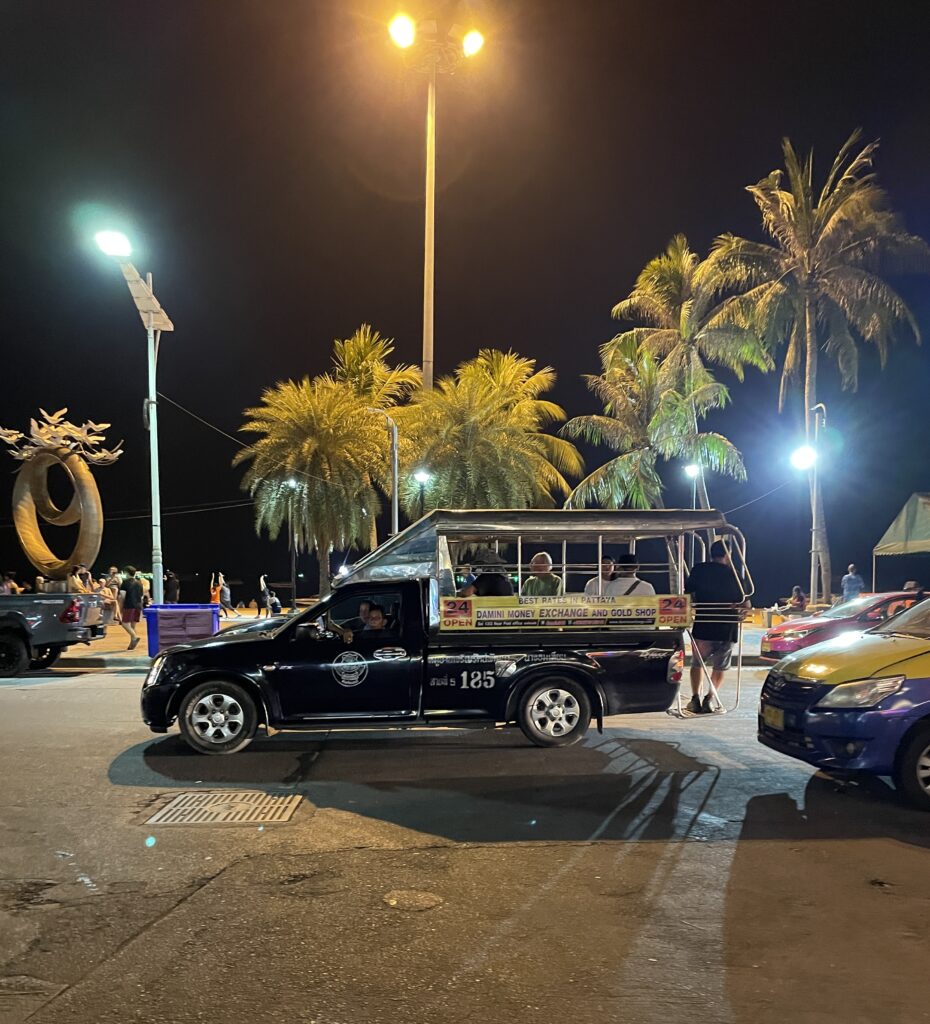 Pattaya is a walkable city, and it's not a very big city by any means, but you will need to use some transportation sometimes.
It also depends on where you choose to stay in Pattaya; if you stay by central Pattaya Beach, you may find yourself walking everywhere.
There is another part of the city by Jomtien Beach where night markets are, and you will need transportation from Pattaya Main Beach.
Your options for getting around Pattaya are taxi, the Grab app or Bolt, renting a scooter, or using the public SongTaew pickup trucks.
The SongTaew pickup trucks operate 24/7 in Pattaya. To use them, stand on the road and wave the truck down; they will stop if it's not full of passengers. It costs only 10 baht per ride; use the Pattaya info page for route mapping.
If you'd like to rent a scooter, I recommend you do it online because Pattaya scooter scams are common!
Pattaya Day Trips Costs
There are many different half and full-day tours to experience in Pattaya, from temple visits to island tours and performances you can attend in the evening.
The average cost for Pattaya day tours is $80 US; if you're really on a budget, there are free things to do in Pattaya; you'll have to get there yourself!
Adding a portion of your trip budget to Pattaya to day trips would make sense!
Full Day 3 Tropical Island Tour: Visit the islands of Koh Pai, Koh Rin, and Koh Ped; as you sail the waters, see the wildlife, and enjoy a Thai lunch on board.
Pattaya Landmark Tour: Pattaya has many famous landmarks, and this tour ensures you see them all! From Viewpoints, a floating market, a temple, and more.
Tiffany's Cabret Show: Another one of Pattaya's most popular things to do is the cabaret show at night.
Elephant Sanctuary: Enjoy the day at this ethical elephant sanctuary as you bathe with the elephants, feed them, and walk around them. The tour included lunch as well.
Pattaya Nightlife Costs
If there's one thing Pattaya is most well known for, it's the nightlife here. Most of the tourism to Pattaya revolves around the nightlife in this city. After all, the city is referred to as Thailand's sin city.
So, how much does it cost to go out in Pattaya? Well, it depends on what you classify as going out.
Going to the famous Pattaya Walking Street, walking around, and having a beer/cocktail will be reasonable. A beer in Pattaya costs about 100-200 Baht, $5.70 US at a bar.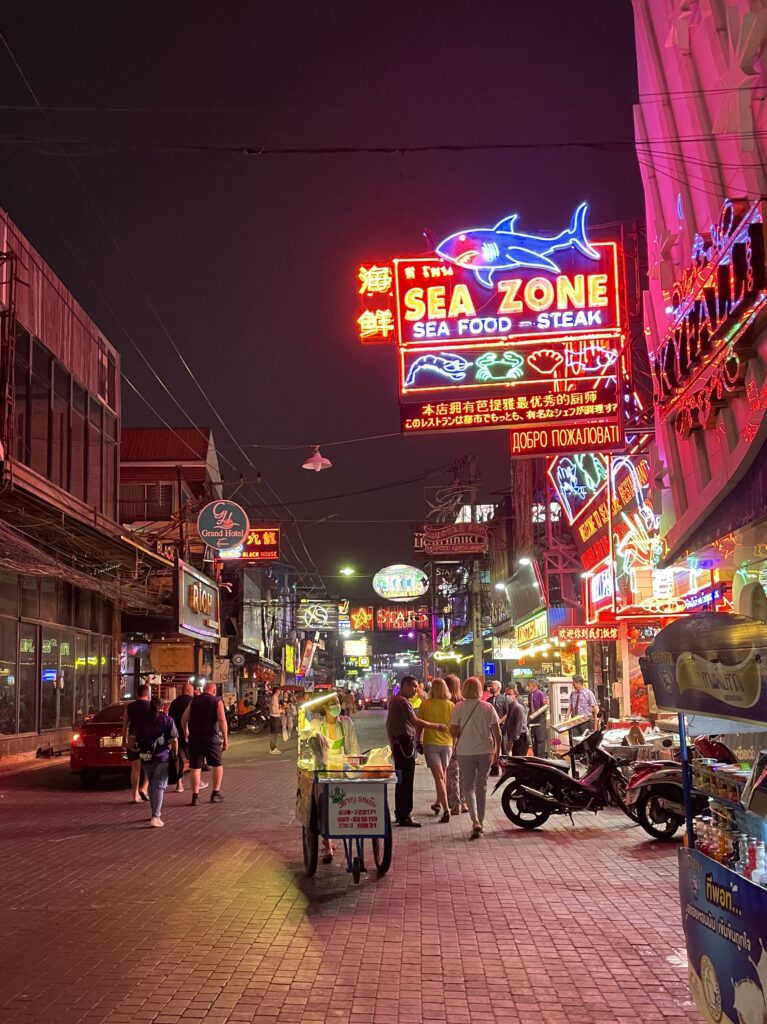 Some nightclubs in Pattaya will charge you a cover, which usually costs between 150-300 Baht.
Then there are ping-pong shows and other types of places you can attend; costs vary and can be anywhere between 500-1000 baht. Just beware of the scams in Pattaya!
Is Pattaya a red light district?
Yes, Pattaya is the red light district of Thailand; it's the leading city in Thailand regarding sex tourism and nightlife. The famous Pattaya Walking Street and other well-known streets in the city are full of both nightlife/sex tourism.
Best Time to Visit Pattaya
The best time of year to visit Pattaya is during the dry season of this region in Thailand, which is from November through April.
During this time, the weather is ideal, rain is unlikely, and humidity isn't as high during the rainy season in Pattaya, which is from May through October.
You can visit Pattaya during the rainy season and experience several sunny days; just understand that it may rain some days, and the humidity is higher compared to the dry season months!
Dry Season: November to April
Rainy Season: May to October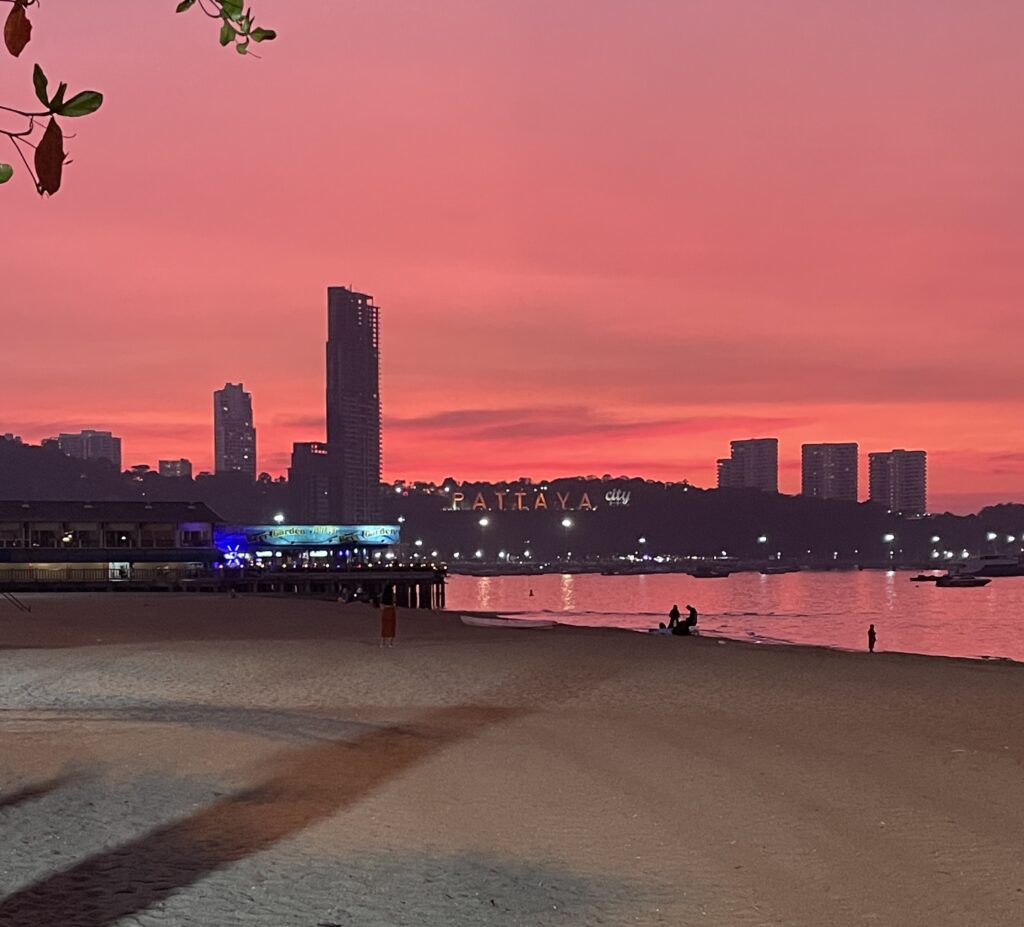 Pattaya Travel Tips
Pattaya is one of those places where travel tips will save you a lot of time, money, and hassle.
Here is a list of travel tips for Pattaya; I recommend you consider all of them. And watch out for the popular Pattaya scams!
Use SongTaew pickup trucks for a cheap way to get around
Watch your pockets when walking down very busy streets
Hold a paper copy of your passport around
If you're flying into Bangkok or Pattaya airport, don't use a taxi from there, they will overcharge you. Use Grab or book a Private Airport Transfer
Exchange some currency into Thai Baht before visiting
How many days in Pattaya is enough?
Around 4 to 6 days is enough to experience most of Pattaya. In that amount, you'll have enough time to see many landmarks, have a few beach days, do a day tour, and explore the city.
Most who visit Pattaya from Bangkok don't come for more than 2/3 nights. Pattaya is a party town that can get old quickly if that's different from what you want to be around for longer than 2/3 days!
While Pattaya City is a fun party place, especially if you're visiting with a few lads, I'd prefer to visit one of Thailand's many islands!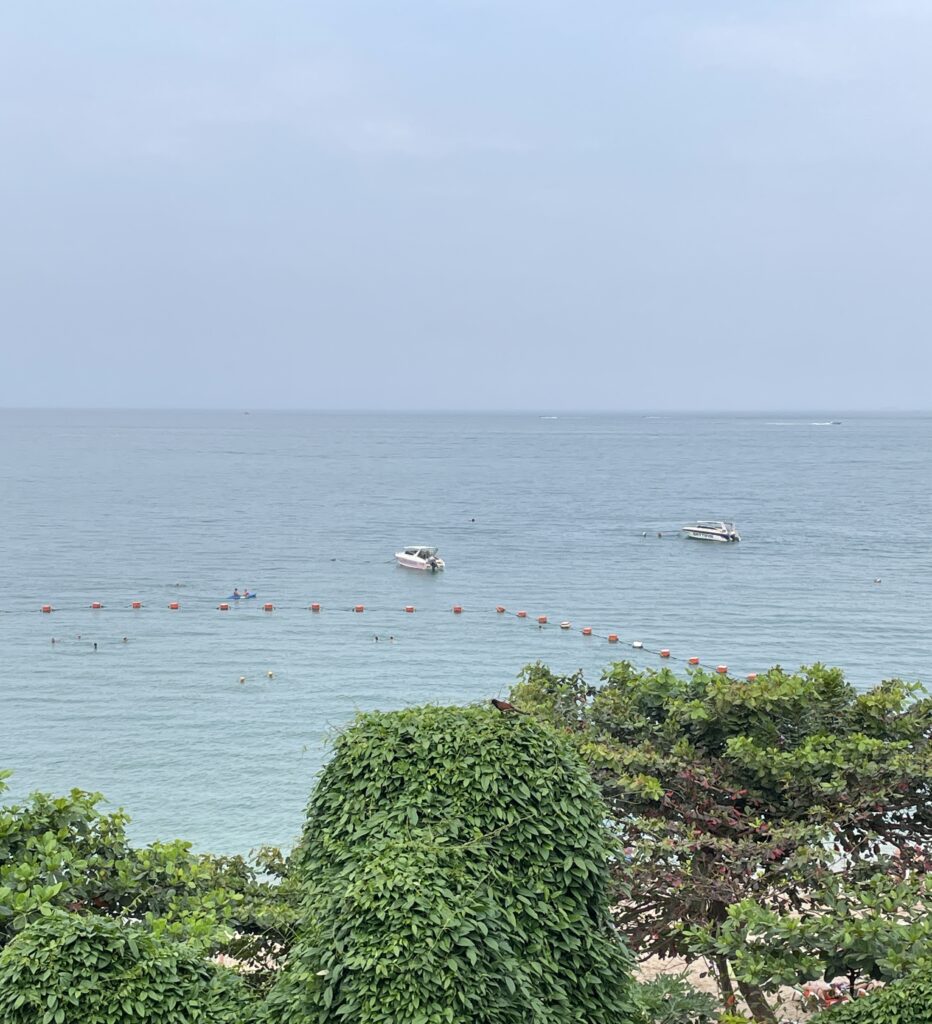 Is Pattaya Expensive to Visit? — Final Thoughts
So, is Pattaya expensive to visit? Pattaya is a mid-range cost destination, it's not costly, but it's not cheap.
If you compare Pattaya to all destinations in Thailand, you could consider Pattaya an expensive city to visit because there are way more affordable places to visit in Thailand than Pattaya City.
What do you think, is Pattaya cheap or expensive to you?
I've shared a cost breakdown for three different types of travelers below. Consider which visitor type you're and determine whether Pattaya is an expensive place for you to visit!
| | | | | | |
| --- | --- | --- | --- | --- | --- |
| Visitor Type | Hotel | Food/Drink | Transportation | Day Tours | Average Per Day |
| Budget | $15 | $17 | $4 | $0 | $36 US |
| Mid-Range | $40 | $25 | $15 | $20 | $100 US |
| Luxury | $230 | $100 | $37 | $40 | $407 US |
According to BudgetYourTrip, the average daily spend for travelers in Pattaya is $70 US a day.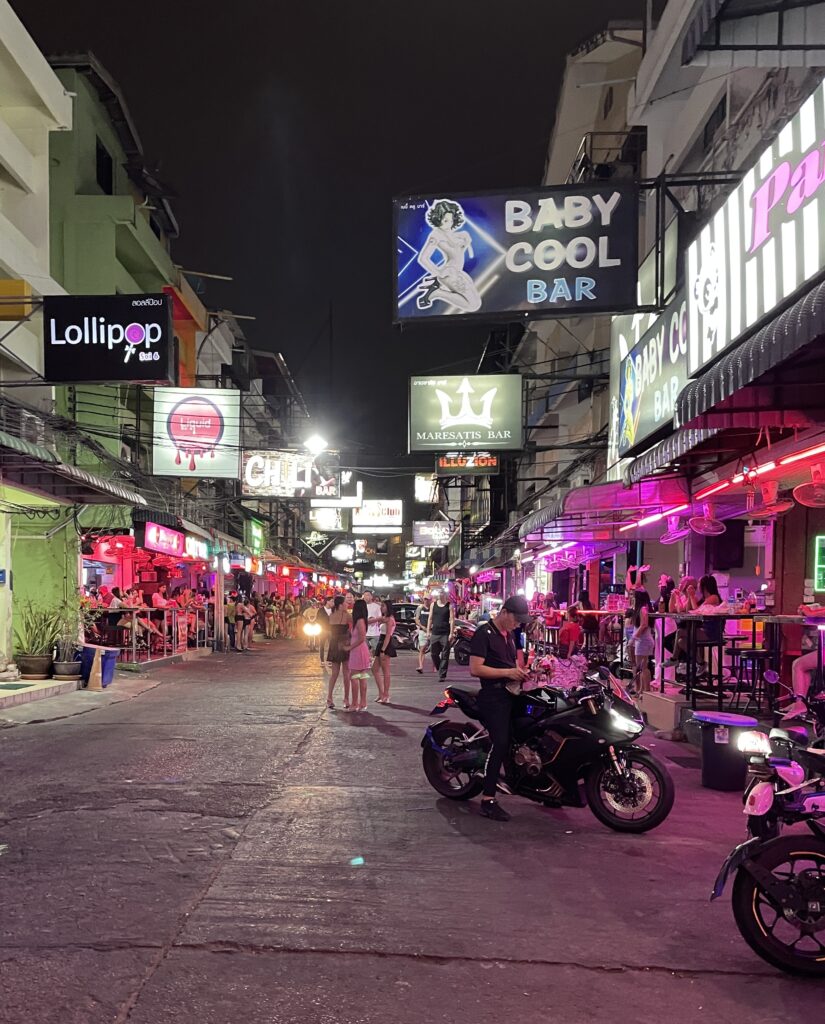 Is Pattaya Cheaper than Bangkok?
Pattaya is slightly cheaper than Bangkok regarding accommodation and transportation. But Bangkok is more affordable than Pattaya when it comes to food.
Is Pattaya Cheap?
Pattaya is a cheap destination to visit. The average daily spend for travelers here is only $70 US daily, including hotel, food, and transportation.
Is it cheaper to go to Pattaya or Phuket?
Pattaya is cheaper than Phuket; accommodation costs are the most significant difference between the two places. Hotels are costlier in Phuket compared to Pattaya.
Featured Image – Credit: Sohel Khan
Subscribe to Travel Hiatus!
Receive updates on my latest posts, insider travel tips & the best destination guides to your inbox!
Happy & Safe Travels
---
Planning Checklist
---
Disclaimer: Please note that some of the links shared in this article might be affiliate links; this means that at absolutely no extra cost to you, we will earn a small commission for any sales generated through this article and/or this website. We recommend products/services we've either used or researched thoroughly – Thank you for supporting us so we can continue to share helpful travel content!