How to Get from Toronto to Montreal: 4 Ways
Are you exploring eastern Canada and trying to find out how to get from Toronto to Montreal?
Toronto and Montreal are two of Canada's largest and most famous cities; they are similar in many but different in others, and this becomes prominent if you speak to locals in either city!
The four possible transportation methods for how to get from Toronto to Montreal are by plane, train, bus, or renting a car and driving yourself.
The time and distance between the two cities is 5 hours and 30 minutes and 542 KM / 336 Miles.
The fastest way from Toronto to Montreal is by plane, and the cheapest is by bus.
Plane: 1 Hour & 15 Minutes / $98 – $112 US
Train: 5 Hours & 20 Minutes / $36 – $55 US
Bus: 6 – 7 Hours / $34 – $44 US
Car: 5 Hours & 15 Minutes
Canada is a large country with far distances, so practically think about which transportation would make the most sense for you traveling from Toronto to Montreal.
Transportation prices are relatively close, so it's not like there's one stand-out cheap option!
Taking the bus may be the cheapest, but not by much compared to taking the train, and the train is faster, saving you 1 – 2 hours. Taking a flight makes much sense; though it's the most costly transportation method, though you save a lot of time!
Plane
The best and fastest way to get from Toronto to Montreal is by plane, and the two Canadian cities have the most flights between them of any two cities daily.
With a short flight time of only 1 Hour and 15 minutes, the time saving is significant compared to all transportation methods taking a minimum of 5-6 hours.
Factoring in the time it takes to get to the airport, board, and leave Montreal's Trudeau International Airport together, you could look at a total of 2 hours and 30 minutes. It's still much shorter than all other ways to get to Montreal from Toronto!
To leave Toronto by plane, you've got two airport options. Pearson International Airport is the main airport for Toronto and the surrounding cities and Canada's busiest airport. It's located approximately 25-30 minutes from Downtown Toronto.
Another option is to leave Billy Bishop Airport, a small airport located right in Downtown Toronto along the waterfront.
It's a much smaller airport, operating short flights to Montreal, NYC, and other nearby destinations. There's even a free shuttle to Billy Bishop Airport outside Fairmont Royal York.
Companies operating this route are Air Canada, West Jet, Porter, and Flair. The earlier you book your flights, the better deals you'll find!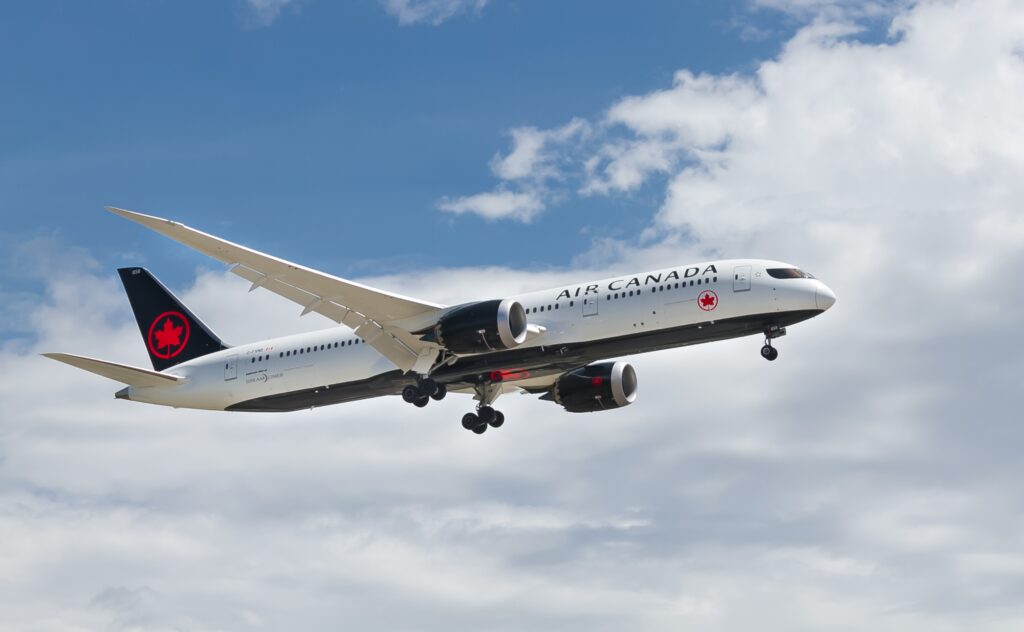 Train
Your second-best way for how to get from Toronto to Montreal is by taking the train with Via Rail, Canada's national train railway company.
While the train takes significantly longer than flying from Toronto to Montreal, going from one downtown to another is convenient. When taking the plane, you still have to travel 30 minutes to make your way to downtown Montreal.
The train can sometimes stop for an extended period in Ottawa, Canada's capital, adding to your overall travel time.
ViaRail is reliable and convenient, with decent seats and free WiFi; where it does slack is the food options on board could be better; you're best off purchasing food before taking the train.
They provide five different boarding classes, the Escape ticket being the cheapest and the Business Class being the convenient option for those looking to pay a little extra for more room.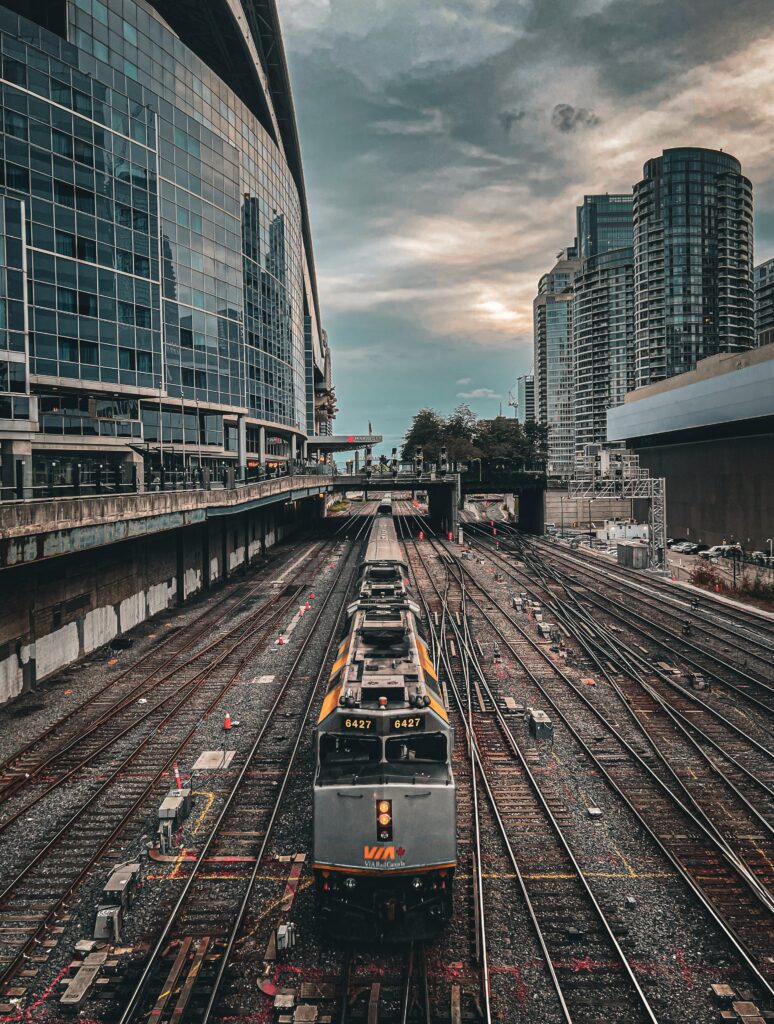 Bus
This is for those looking for the cheapest transportation from Toronto to Montreal if you don't mind the time and are okay with a 6 to 7 Hour trip, far longer than riding the train, flying, or driving there yourself.
Offering the service route between Toronto and Montreal is MegaBus, and their buses are double-decker buses equipped with a washroom and free WiFi on board.
During your 6 to 7 Hours journey, the bus will make one to six stops along the way, picking up other passengers. The amount of stops along the way varies from trip to trip.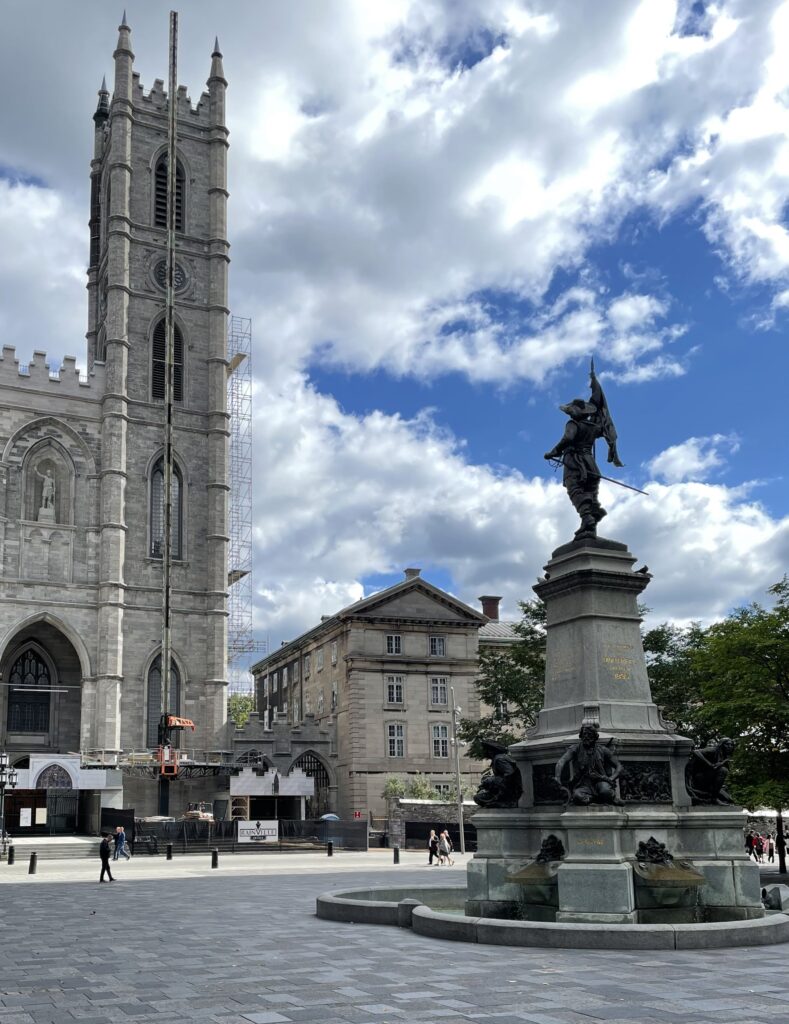 Car Rental
Who doesn't love a good road trip? Renting a car and driving from Toronto to Montreal is a great idea, and not only is the drive easy, but it's pretty scenic as well!
The drive from Toronto to Montreal takes 5 hours and 15 minutes; depending on traffic in both cities, it could be slightly longer.
The distance is 547 KM, and the entire drive will be spent on the Ontario 401 Highway; the whole way is straight, so it's straightforward to navigate!
If you choose to drive, try to leave earlier and avoid the morning traffic or afternoon traffic around 5:00 PM.
There are a few convenient reasons to drive to Montreal from Toronto. Along the way are many OnRoutes; these are large highway stops with washrooms, a convenience store, fast food restaurants, and a place to take a break along the way. There's WiFi and plugs as well to charge devices.
As you drive on the 401 Highway, you'll notice signs stating when the next OnRoute is if you'd like to make a stop.
Another excellent reason to drive to Montreal is being able to explore more; along the way to Montreal from Toronto is Canada's capital, Ottawa, with Ottawa's beautiful river, Parliament Hill, charming downtown, and a border with Gatineau, a Quebec city with excellent food.
So take some rest and spend a night in Ottawa and explore Canada's capital, then the following day you can continue another 2 hours to Montreal.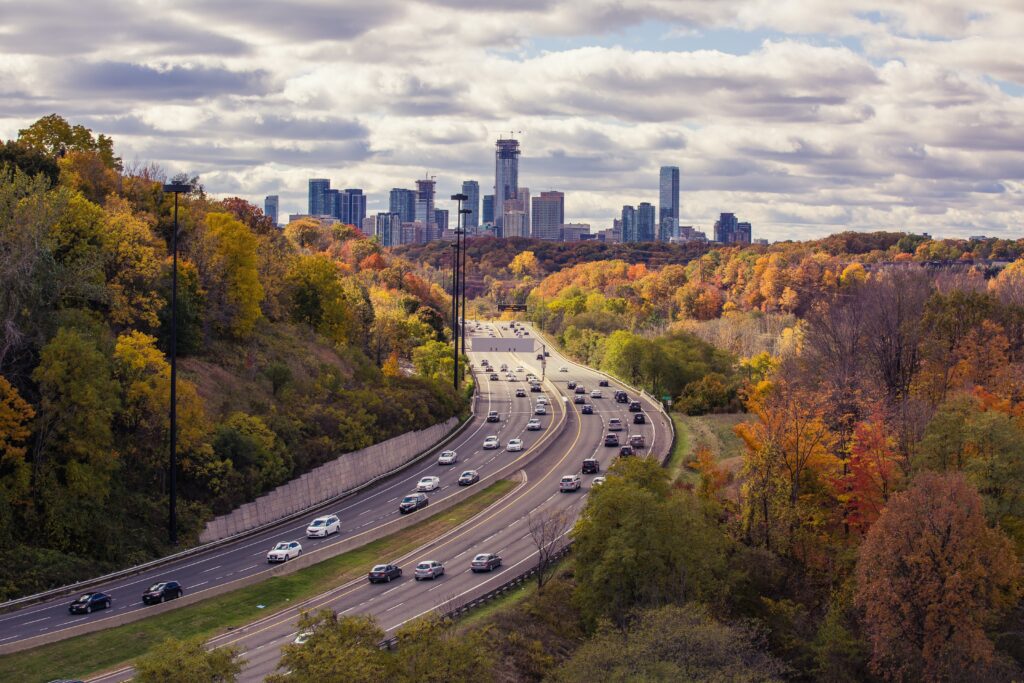 How to Get from Toronto to Montreal — Final Thoughts
There you have it, and now you know all the options for getting from Toronto to Montreal!
If you're not on a budget, I'd recommend you fly into Montreal; the price difference in tickets compared to the other options isn't very significant, and the amount of time you save makes it worth it.
Refer to my Montreal guide for a complete guide on where to eat in Montreal, things to do, hotels, and everything you need to know.
One of my favorite aspects about Montreal is the food; outside of NYC, Montreal has the most restaurants per square capita in its city in North America.
I've done this trip many times and have traveled all the abovementioned methods, being Canadian.
Nowadays, I'll always opt to fly to Montreal from Toronto; it makes the most sense. Otherwise, a road trip is always fun with company!
What is the cheapest way to get from Toronto to Montreal?
The cheapest way is by bus, and you can find tickets as cheap as $34 with MegaBus.
What is the best way to travel from Toronto to Montreal?
By plane is the best way; it's a short 1 hour and 15 minutes flight, and all other transportation methods between Toronto and Montreal take 6+ hours.
Is there a bus service from Toronto to Montreal?
Yes, there is; with Mega Bus, it takes approximately 6 to 8 hours by bus from Toronto to Montreal.
Is it worth driving to Montreal from Toronto?
It is worth it; the road is scenic, and it's a straightforward drive that's very easy to navigate. Also, you can stop and explore Canada's capital, Ottawa, which is on the way!
Subscribe to Travel Hiatus!
Receive updates on my latest posts, insider travel tips & the best destination guides to your inbox!
Happy & Safe Travels
---
Planning Checklist
---
Disclaimer: Please note that some of the links shared in this article might be affiliate links; this means that at absolutely no extra cost to you, we will earn a small commission for any sales generated through this article and/or this website. We recommend products/services we've either used or researched thoroughly – Thank you for supporting us so we can continue to share helpful travel content!