7 Best Things To Do in Mahahual, Mexico
Planning a trip to Mahahual, or perhaps you're already there and looking for the best things to do in Mahahual, Mexico? You've come to the right place!
Located in the Quintana Roo region, Mahahual is a small, charming beachside town with many things to do.
The city is famous for its beach clubs, restaurants, and large port. It's well known to those who live in Chetumal and Bacalar because it's the closest town with a coastline and beach access.
Mahahual's main cruise terminal, Costa Maya, gets busy in season, with several cruise ships stopping in Mahahual for their passengers to enjoy the small beach town. They spend the day walking around, shopping, and suntanning at one of many beach clubs.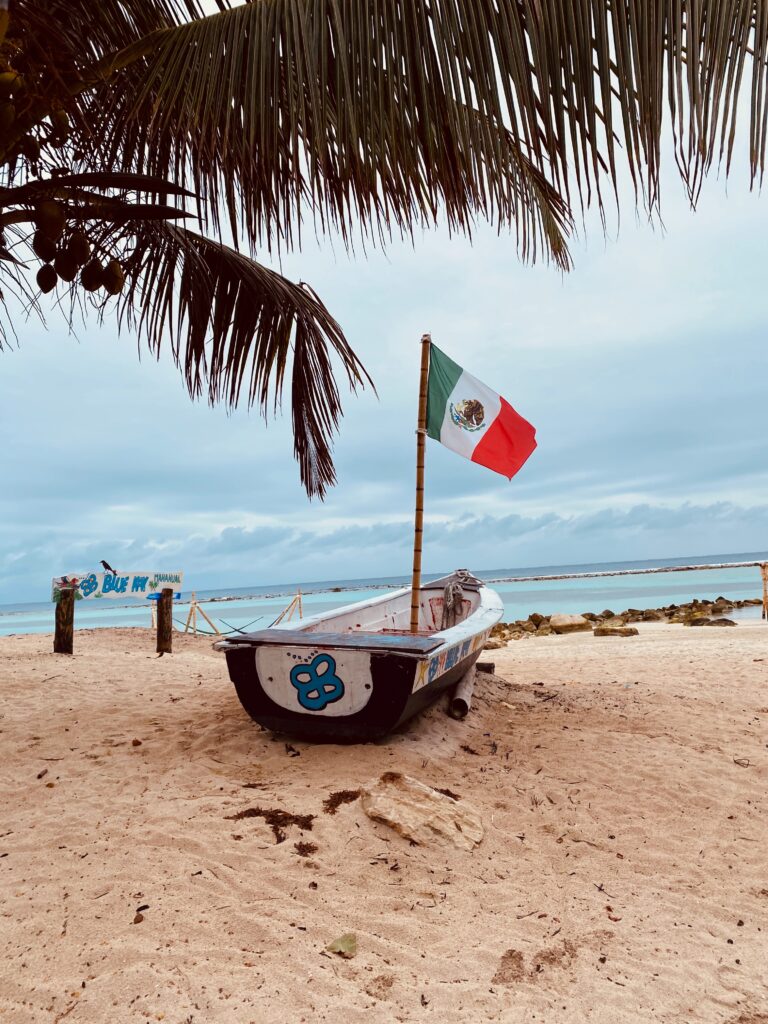 How to Get to Mahahual
If you're coming from Chetumal or Bacalar, there are day trips to Mahahual Beach, which bring you here and take you back at the end of the day. This Day trip Tour will take you from both Chetumal and Bacalar.
Now, if you're coming from other cities, such as Tulum, Playa Del Carmen, Valladolid, Cancun, or others, you can get to Mahahual by ADO Bus, Car Rental, or private transportation.
Soon, you can take the Mayan Train to Bacalar and then go from there.
Here is a breakdown of the distance and time from nearby cities.
Bacalar to Mahahual / 1 Hour & 15 Minutes – 104 km or 64 miles
Chetumal to Mahahual / 1 Hour & 45 Minutes – 142 km or 88 miles
Tulum to Mahahual / 2 Hours & 30 Minutes – 226 km or 140 miles
Playa Del Carmen to Mahahual / 3 Hours & 30 Minutes – 289 km or 180 miles
Cancun to Mahahual / 4 Hours & 30 Minutes – 356 km or 221 miles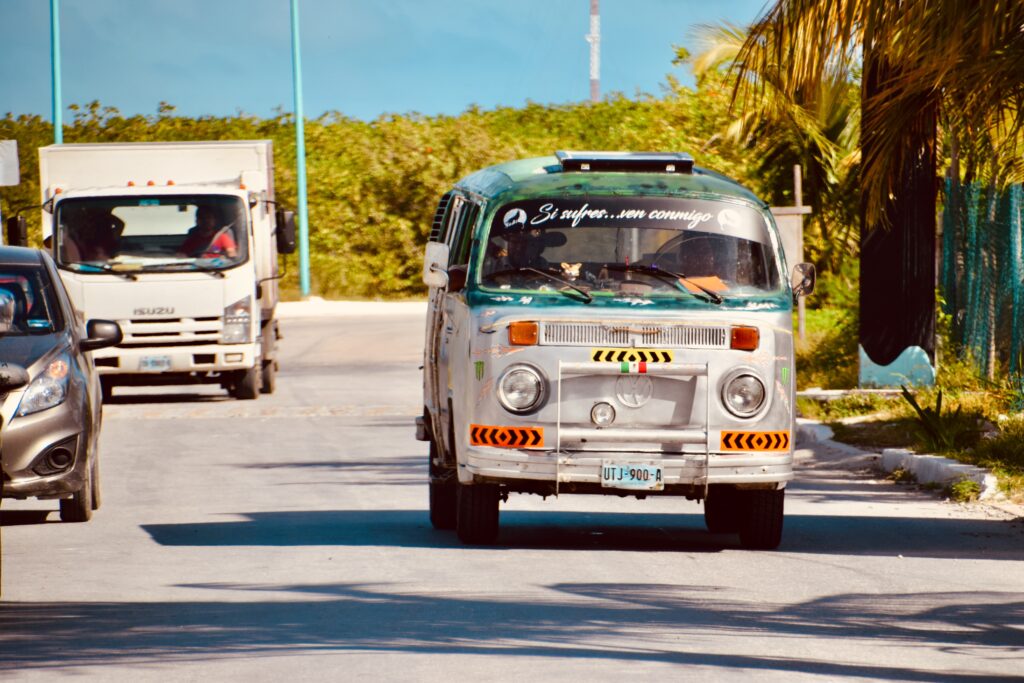 Beach Day at Mahahual Beach Clubs
What's better than spending a day on the beach sunbathing with some excellent food, cocktails, and the sound of the sea? Nothing.
Luckily, Mahahual is famous for its beach clubs, and the main beach offers several different beach clubs you can visit down the shoreline.
They can get quite busy, so show up early! You've got beachgoers coming from Chetumal, Bacalar, and, of course, cruise ship tourists also visiting sometimes.
List of Beach clubs in Mahahual
Yaya Beach
Pitaya Beach Club
Pez Quadro Beach Break in Paradise
Nohoch Kay (great restaurant with limited beach sun lounger chairs)
If you're like me, you prefer an all-inclusive experience when visiting a beach club, open bar, and unlimited food. That's the only way to experience a beach club, right, in my opinion.
Well, if that's what you're looking for: This All-Inclusive Beach club day at La Chilangaloense Mezcaleria has you covered!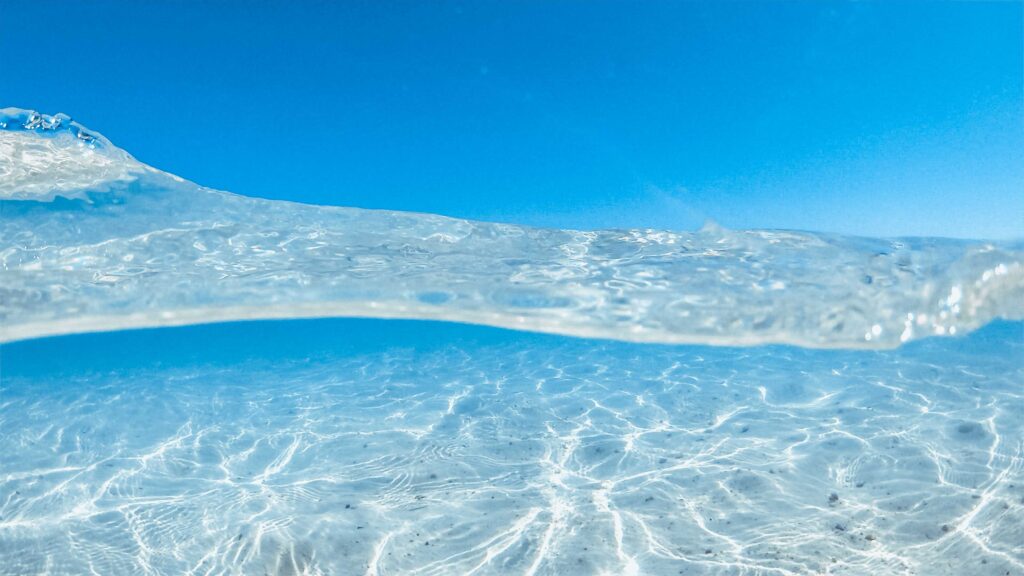 Chacchoben Mayan Ruins Tour
One of the best things to do in the Yucatan or Quintana Roo regions is to visit one of the many historical Mayan Ruins throughout the two regions.
The Mayan civilization is known for its footprint in this region. It's fascinating to see what they built long ago.
This famous archaeological site is just under an hour away. On this tour, which includes transportation, you will join a small group and explore the site for 1.5 hours.
There you will see various ancient temples and even hike some of them. Regarding things to do in Mahahual, Mexico, this is a must-do!
You may spot wild monkeys jumping from tree to tree throughout the archaeological site. If you have time, make sure to visit Chichen Itza, Mexico's most famous archaeological site.
Snorkeling in Mahahual
Whether you're a beginner or experienced at snorkeling, this tour takes you into the waters in a small group with a guide. Snorkeling equipment is included on the tour.
This tour takes you to two shallow reef locations, perfect for snorkeling. The calm waters on Mahahual offer a great view of the many coral reefs below, tropical fish species, and turtles!
The snorkeling tour duration is an Hour and a Half, and the meeting point is Huachinango. Refer to the map for clarification or contact the tour guide host.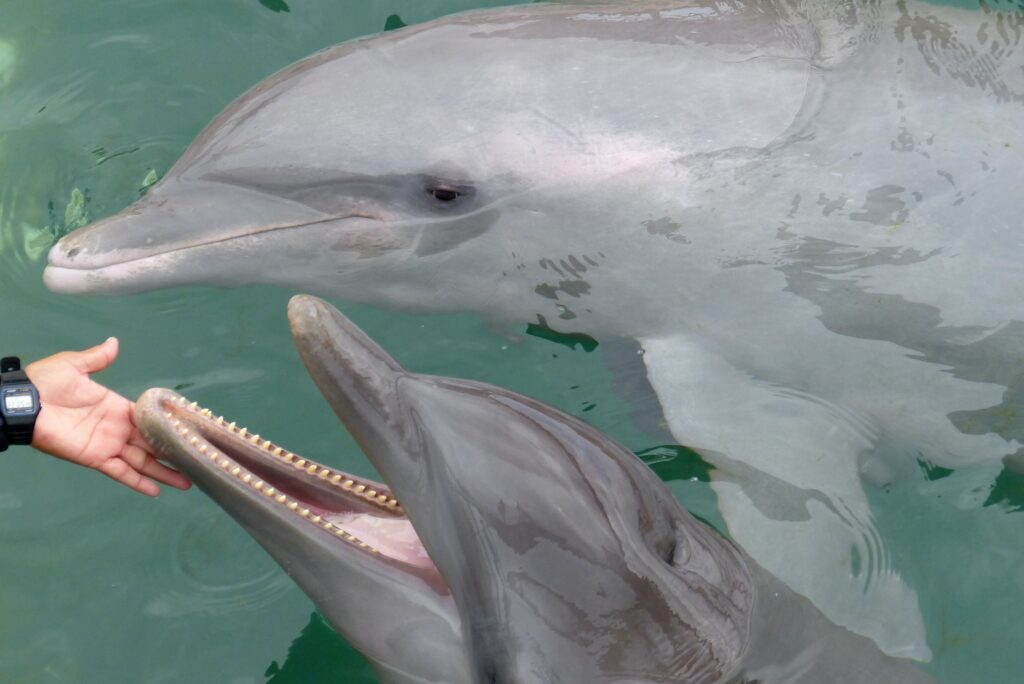 Scuba Diving
Those looking for a better view of the waters below, skip the snorkeling and go scuba diving instead!
Note: this activity is only for certified divers.
This scuba diving tour provides you with one tank to go underwater and experience the vibrant colors of the coral reefs here, sea turtles, many fish species, and more!
The coral reefs you will experience are five different underwater landscapes and sites.
Scooter Tour of Mahahual
What better way to see the Mahahual beach shoreline than on a guided electric scooter? On this guided electric scooter tour, a local guide will take you around the town and show you a few different arts/craft stores and restaurants.
You have a choice of either an Electric Scooter or a Bicycle.
At the end of the tour, you will end up at a restaurant on the beach, so if you meet a fellow traveler, this is a perfect way to end the day and get some drinks there with others!
Private Sightseeing Tour of Bacalar Lagoon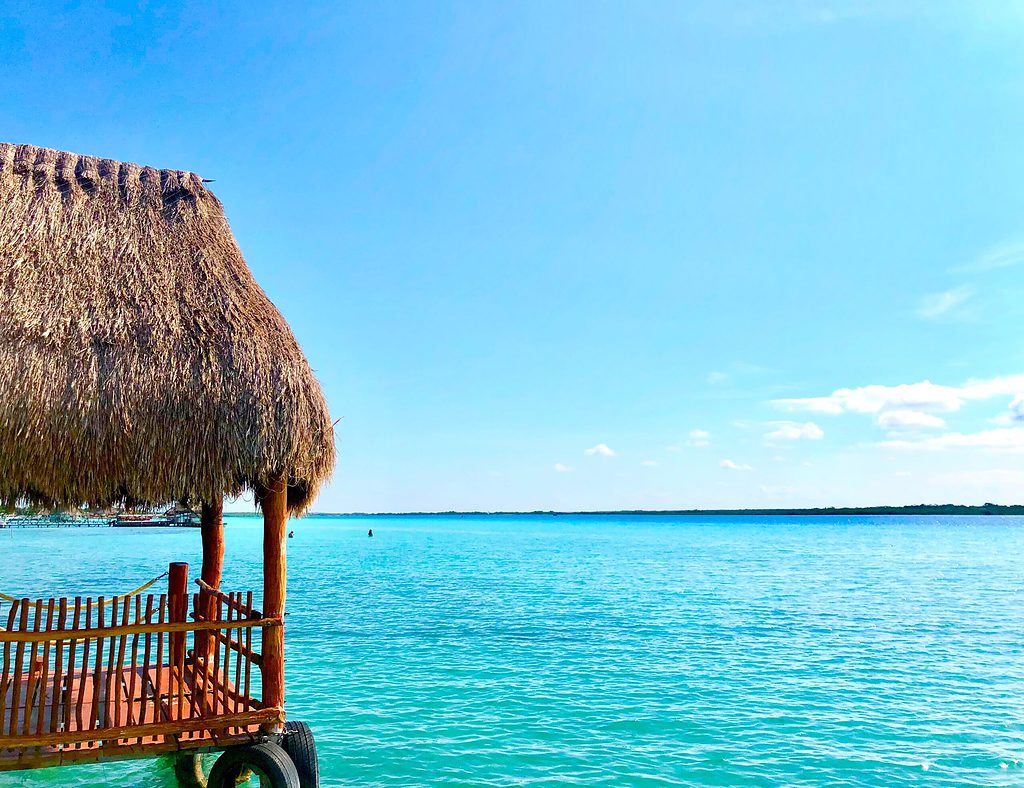 If you're staying in Mahahual, the one thing you must absolutely do when visiting is go to the famous Bacalar Lagoon, also known as the Lagoon of Seven Colours.
The Bacalar Lagoon is the most famous attraction in the southern area of the Quintana Roo region. It's the neighboring city of Chetumal. Many come to Chetumal to see the Bacalar Lagoon.
This Bacalar Lagoon tour takes you there, and you have two hours to spend at the lagoon before returning.
The first stop on tour is Chacchoben Mayan Ruins, which I mentioned earlier. Transportation is provided to both destinations on the tour!
Visit the Mahahual Lighthouse (Faro de Mahahual)
Driving into the town, as you get to the beach shoreline, you will first notice the town's lighthouse. It's the most famous landmark in the city and offers fantastic sea views.
There are a few ledges and benches to sit and enjoy the view. I had a seat one afternoon, and it was pretty amazing seeing the large cruise ship heading into and out of the dock.
Where to Stay in Mahahual
Lastly, if you're coming here, you'll need a hotel unless you're on a day trip from Chetumal or Bacalar.
There are several hotel options here suited for all budgets, whether you're looking for a beautiful beachfront hotel or humble hostel accommodation. These are the best hotels in Mahahual at each price point!
40 Canones Hotel – 4 Star
Located on the beach, this stunning 4-star hotel has a chic bohemian decor. Rooms are cozy and comfortable, and the decor gives you jungle vibes.
Inside 40 Canones Hotel is an excellent restaurant serving modern Mexican food. Right on the beach, the hotel has several sun loungers for guests to lay in the sun and enjoy.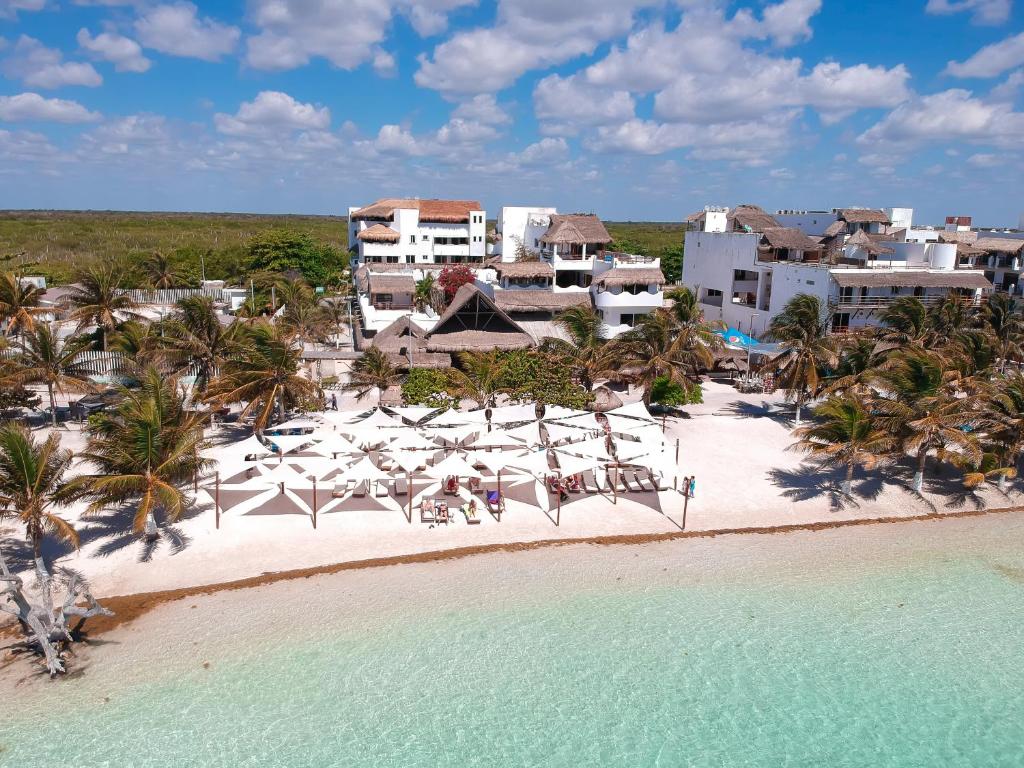 Hotel Quinto Sole – 4 Star
Hotel Quinto Sole is a stunning hotel located on the beach and relatively close to the town's city center. The hotel also has several sunbathing chairs you can use when staying here.
They have a beautiful jacuzzi with sea views on the hotel's roof. And a pool downstairs for hotel guests.
Some rooms offer sea views, so this hotel is perfect if that's what you're looking for. Those with views of the back, don't worry; you will have beautiful views of dense greenery.
Hotel Jardin Mahahual – Hostel/Hotel
This relatively cheap but stunning hotel is also close to the town city center. No hotel in this list is closer to as many restaurants as Hotel Jardin, so foodies take advantage.
Not a large property by any means. This is an intimate hotel offering both private rooms and shared dorms. The beds are comfortable, as seen by reviews, and the property is well-maintained.
Mahasand Hostelito and Suites – Hostel
Last but not least, this place is perfect for those looking for hostel-type accommodation. It's even located right on the beach.
Mahasand Hostel has a great communal space and offers many surfboards you can use. They do have dorms as well as private rooms.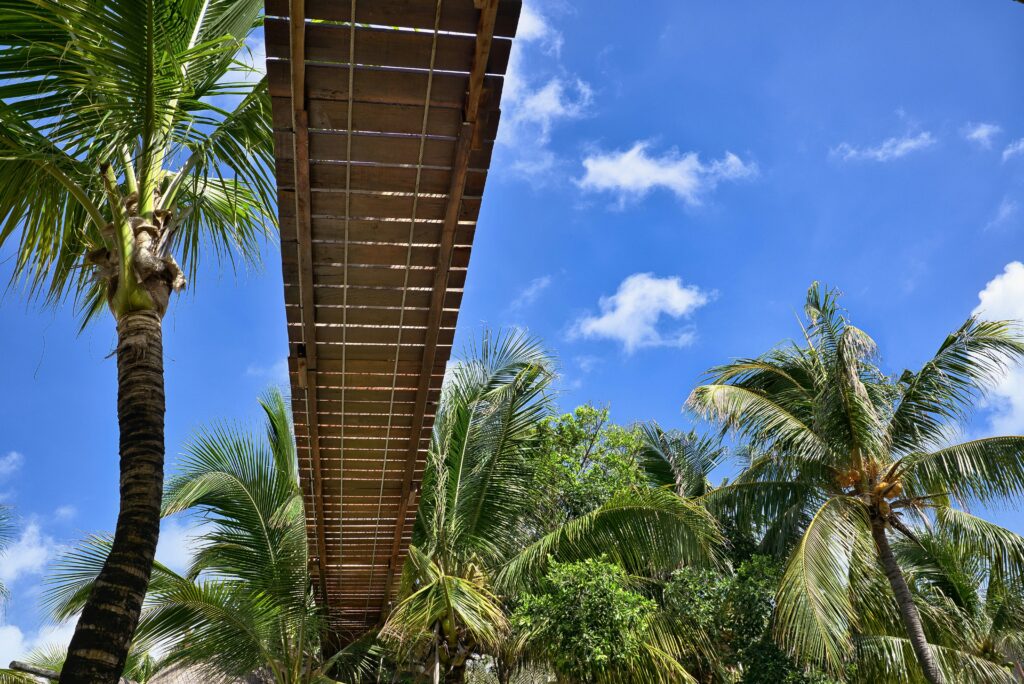 Things to Do in Mahahual — Final Thoughts
Not only are there plenty of fun things to do in Mahahual, but the beach town is near the famous Bacalar Lagoon and Chetumal.
Another important aspect worth mentioning is that Mahahual is the cheapest beach town to visit in the entire Quintana Roo region of Mexico. So, if you're looking for a cheaper alternative to Cancun, Playa Del Carmen, Tulum, or the other towns, come visit Mahahual!
Mahahual is also less touristy compared to other beach towns in the region. The only time it becomes slightly more touristy is when cruise ships stop there for a few hours, and tourists explore. But that's only for a few hours!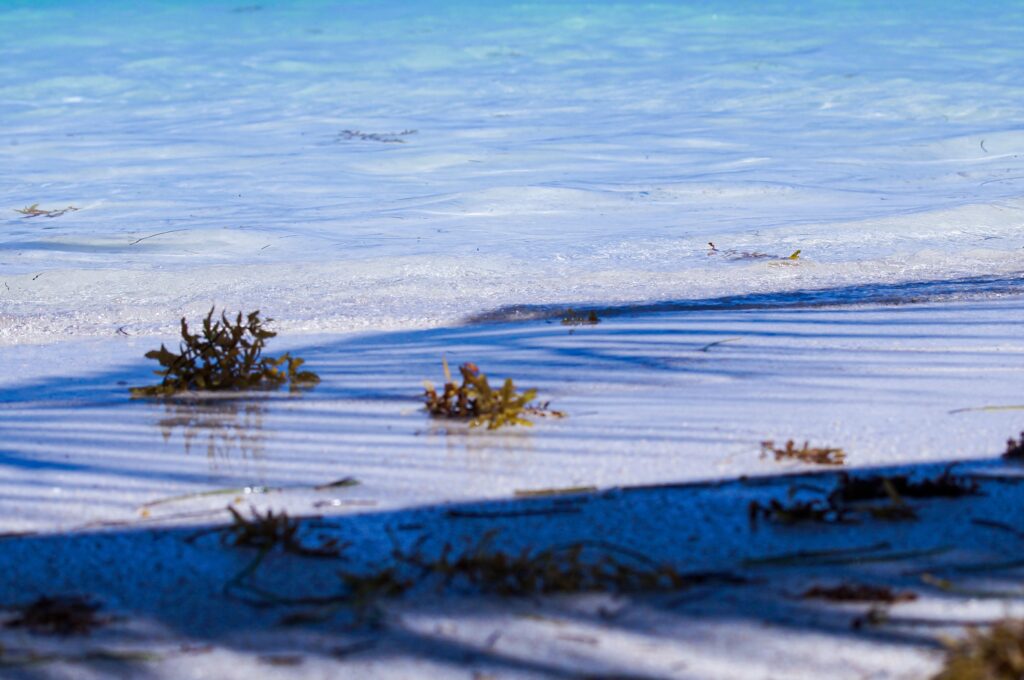 Is Mahahual worth visiting?
Yes, Mahahual is worth visiting if you're looking for a budget-friendly and laidback vacation destination along the Quintana Roo region of Mexico.
When visiting, you can always take advantage and visit the Bacalar Lagoon on the way!
How do you get around Mahahual?
The best way to get around Mahahual is by taxi or renting a bike/scooter.
How far is Mahahual from the airport?
Between Cancun International Airport and Mahahual, it is a 4-hour drive with a distance of 340 km by road.
If you fly into Chetumal International, which mostly has domestic flights, you can get to Mahahul from Chetumal Airport in 2 hours.
Subscribe to Travel Hiatus!
Receive updates on my latest posts, insider travel tips & the best destination guides to your inbox!
Featured Image Credit: Ahmet Demiroglu / Photos: Unsplash
Happy & Safe Travels
---
Planning Checklist
---
Disclaimer: Please note that some of the links shared in this article might be affiliate links; this means that at absolutely no extra cost to you, we will earn a small commission for any sales generated through this article and/or this website. We recommend products/services we've either used or researched thoroughly – Thank you for supporting us so we can continue to share helpful travel content!