7 Best Things To Do In Ensenada, Mexico
Are you considering a trip to Ensenada, Mexico, and looking for the absolute best things to do in Ensenada? This compiled list includes the best 7 must-do things to do in Ensenada!
There is plenty to do in Ensenada, and the port town is home to several stunning beaches but is best known for its countryside full of the best wineries in Mexico.
Another great quality of Ensenada is that it's one of the cheapest beach towns in Mexico, especially when compared to other popular beach town destinations like Cancun and Puerto Vallarta, also located on the Pacific Coast.
Ensenada is the cosmopolitan sister city of Tijuana, located 108 km South. The coastal port town is just an 80-minute drive from San Diego, US, and attracts many visitors. From day-trippers from the US to cruise ship passengers, surfers, fishermen, and locals.
When visiting, you might forget that you're visiting Mexico and think you're still in the US because everything is in English; the signs, menus, and most things are priced in US dollars.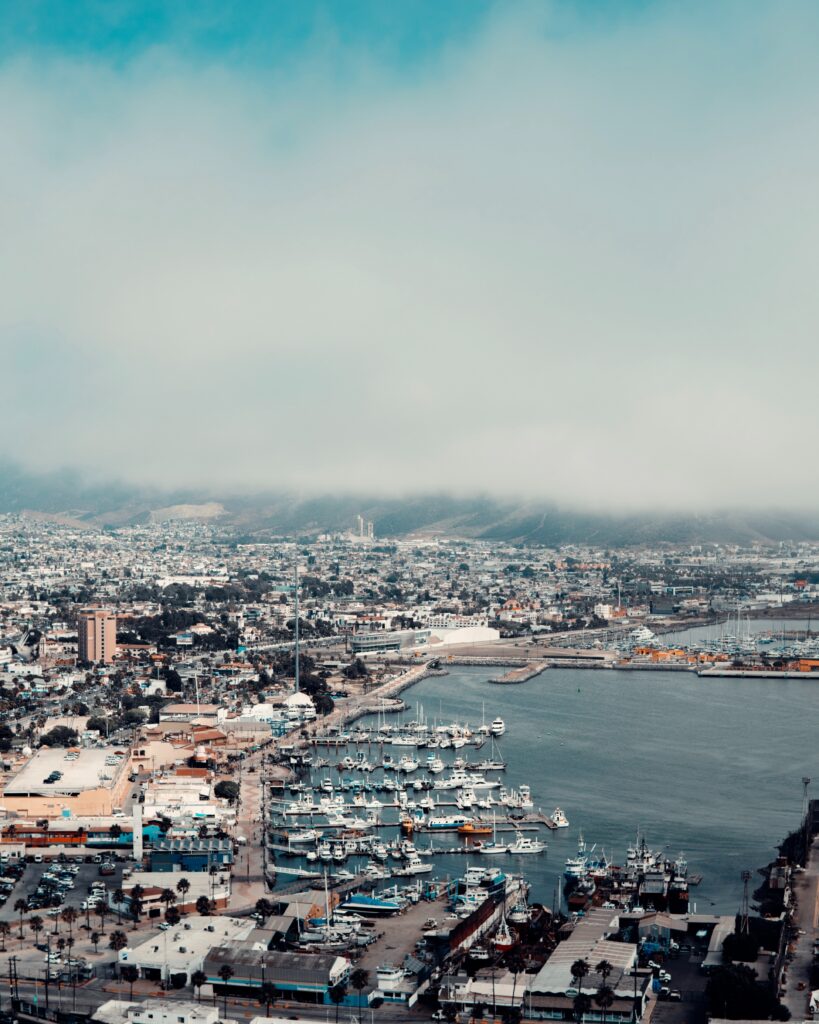 How to Get to Ensenada
If you're driving to Ensenada from the US, whether from San Diego or anywhere else close by, you can drive to Ensenada by crossing the border. Overall, it's a 2-hour drive, depending on traffic!
To fly to Ensenada, you must fly into Tijuana International Airport (TIJ) and then make your way from the airport to Ensenada. Your options to get to Ensenada from the airport are the following:
For those living in San Diego looking to go to Ensenada, you can go by ferry direct from San Deigo to Ensenada! The cost is $28 US, with a capacity of 300 passengers on board at a time.
Popular Question: How far is Ensenada from the US border? It's a 2 Hour drive from the San Diego border.
Visit a Winery
Starting off with the best, as mentioned earlier, this small port town is famous for its many wineries and is home to the best wineries in Mexico. Mexico's most famous wineries and vineyards are located in Ensenada.
You can tour vineyards in Ensenada and discover the city's rich wine culture. Visitors can also enjoy various activities at some wineries when visiting, such as horseback riding through vineyards or hot air balloon rides above the valley.
It's advised to book a tour you'd like to attend in advance to secure a spot! Here are the best winery tours in Ensenada:
Here is a list of some of the most highly-rated wineries they're Rondo del Valle, Cava El Laurel, Vinos Xecue, Bodegas de Santo Tomas, and Tres Valles Vitivinicola.
Go to the Beach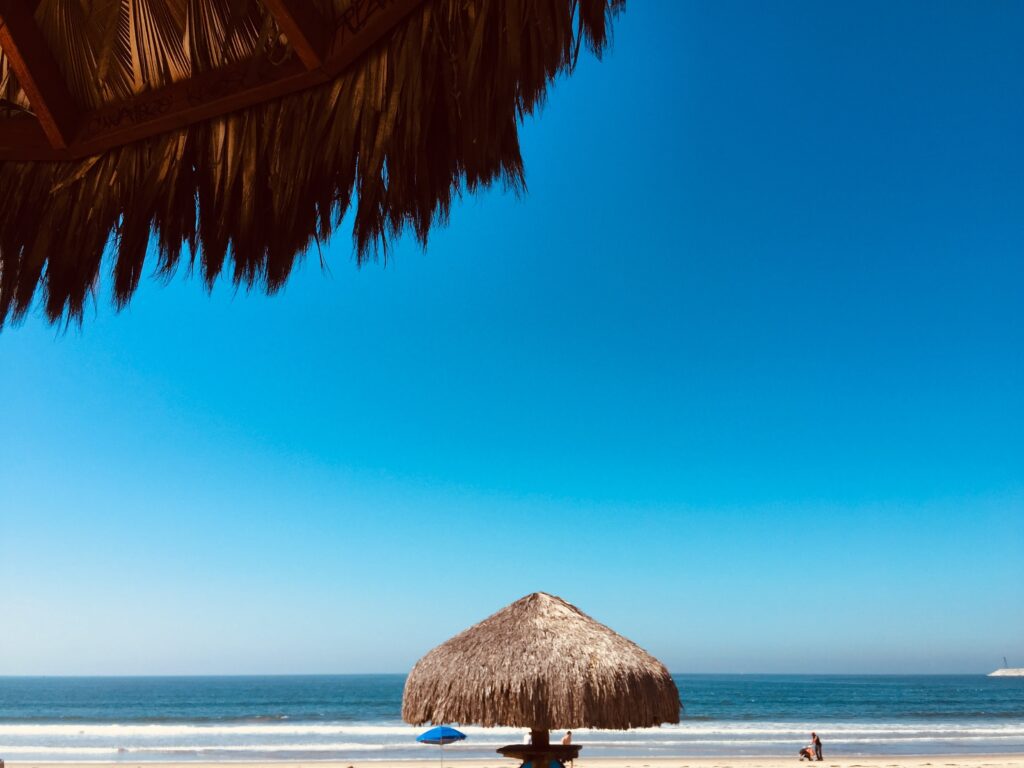 Ensenada is surrounded by beautiful beaches, another amazing thing about this stunning port town. Each beach has its purpose, though. Some are good for swimming and snorkeling, while others are good only for visiting
Playa Ensenada: As you can tell by the name, this is the city's main beach, the closest to the city center. It has a boardwalk full of restaurants, shops, and bars along it
Playa Remosa: For those looking to relax, this is a secluded, quiet beach ideal for sunbathing, swimming, and unwinding. It does get busy sometimes if a cruise makes a stop minutes away from it
Playa Baja Beach: If you're staying at a resort, you most likely will be close to this beach. It's a beautiful beach with several water activities to do
Playa En Rosarito: Located just over an hour's drive, this beach is excellent for those looking to surf
Visit La Bufadora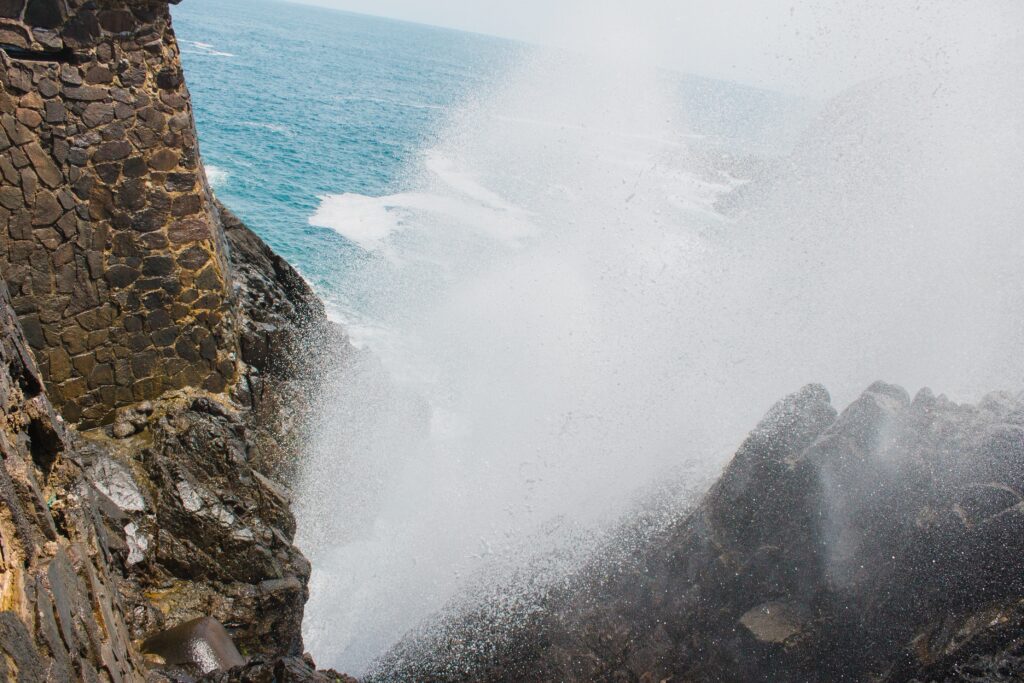 La Bufadora is about an hour from Ensenada and is also the most popular attraction near the city. It's not every day you get a chance to visit a natural blowhole.
This natural wonder sprays ocean water more than 120 feet high into the air, and it's a spectacle to see. When visiting, you will notice the solid salty ocean air and noticeably see the height of the water jump.
You can always make your way there on your own. But for those looking for a guided tour, including transportation, it's best to book this tour!
Off-Road ATV Adventure
Explore the backcountry with beautiful scenic views as you ride an ATV on the countryside off-roads. On this ATV tour, you will be guided in a group for two hours as you ride through the backcountry of Ensenada!
You can attend this tour any time of the day. But going in the evening is recommended, as you can catch a mesmerizing sunset from the countryside on a clifftop!
Go Ziplining
For those who love a thrill, this action-packed tour activity is for you! Las Canada Compamento hosts the best zip-lining in the area.
Zipline in the countryside over water and take in the spectacular long ranges of dense green forests.
Several tourists highly recommend this zip-lining tour. Reserve a spot in advance because of its popularity. It gets booked up fast!
Horseback Riding
Ride through the picturesque scenic landscape in the countryside of Ensenada. Does it get any better than that?
On this horseback riding tour, you will join others and a guide as you ride through the countryside and beaches of Ensenada. Later, you will get to visit a small family-owned ranch full of many other animals!
Eat Amazing Mexican Food
Despite being a small town, Ensenada is one of the best food cities in Mexico. But don't take my word for it. The late Anthony Bourdain himself said the best street food he had in the world was here at La Guerrerense Carreta, to be specific.
The Mexican food here is seriously good, some of the best in the country, so make sure you spend some time eating away here!
Make sure you visit all the excellent restaurants I've listed in the list below! We cover the best restaurants you absolutely must visit when you come here.
Hotels in Ensenada Mexico
I've compiled a list of the best hotels in Ensenada with high visitor ratings to make looking for accommodations in Ensenada easier for you!
Use my list below, and if you'd like even more options, refer to my hotels in Ensenada guide.
In this, we've considered all budgets, so no matter your budget, you will find a hotel for your preferences and budget!
Just minutes outside of the city center is the Torre Lucerna Hotel. The overall atmosphere at the hotel is quite luxurious. For the record, it's a 4-star hotel.
This stunning hotel offers exceptional Pacific Coast ocean views. They've got a beautiful pool facing the ocean outside.
The best part about this hotel is the value; it's stunning and well-priced for what you get. Located a minute's drive from the city center, this property offers Pacific Coast ocean views.
On the top floor, they've got a rooftop deck with a pool. Inside is the hotel's restaurant, which offers great ocean views. The City Express is one of the best-rated hotels in the town.
The Holiday Inn is located in the city center. It may not have clear ocean views, but you're a minute's walk away from just about everything; the hotel's location is excellent.
Value-wise, it's excellent; the Holiday Inn here is popular with tourists for its location and price.
Another affordable option is the Best Western El Cid, and the hotel is conveniently located in the city center.
Staying here, you will be steps away from the port, close to several excellent restaurants, and similar to the Holiday Inn, it's also quite affordable!
If you would like to View more Hotels, Click Here!
Restaurants in Ensenada
As mentioned earlier, the food scene in Ensenada is simply exceptional. Not only is there some of the best Mexican cuisine in Mexico here, but you will also find various types of cuisine here, from American fast food to Japanese, Brazilian, and much more!
But I won't be covering the different types of cuisine. You're visiting one of the best cities for the local cuisine; unless you're visiting Ensenada for a while, stick to the local cuisine!
La Guerrerense Carreta
We are starting with the most legendary place in the city food-wise, aka Anthony Bourdain's favorite street food spot in the world.
This humble local spot serves various versions of their famous topping full tostadas (a deep-fried/toasted tortilla). The classic comes with fresh ceviche on top and avocado slices.
They usually sell out of food throughout the day, so make sure to go early!
El Paisa Tacos
Located slightly outside the city center is El Pasia Tacos, a little outdoor shake serving the most flavourful tacos, gringas, tortas, and more.
What I loved about this place was its authenticity. It doesn't get more local than this. Outside, there is an open-air restaurant with fantastic food, and they're open till 1:00 AM.
El Corralito Restaurant
This Mexican restaurant is an excellent choice for any meal of the day, serving breakfast, lunch, and dinner. And they've even got a few American dishes as well.
I highly recommend ordering the fajitas here. And get the Margherita here also; it's enormous and delicious.
Birrieria La Guadalajara
Calling all Birria lovers, this is the place to go in town. This restaurant specializes in slow-cooked beef, lamb, and goat birria stews with tacos, chips, and more.
Those unfamiliar with Birria, it's a stew beef/lamb stew slowly cooked with several Mexican species. The stew, referred to as "birria," is served beside tacos; you should dip the taco into the consume. It's one of the best Mexican foods out there!
La Cevicheria Oyster Bar
Seafood lovers, this is the spot to come to in town. La Cevicheria Oyster Bar serves several tasty seafood dishes, including Mexican ceviche, fish tacos, tostadas, fresh oysters, and much more!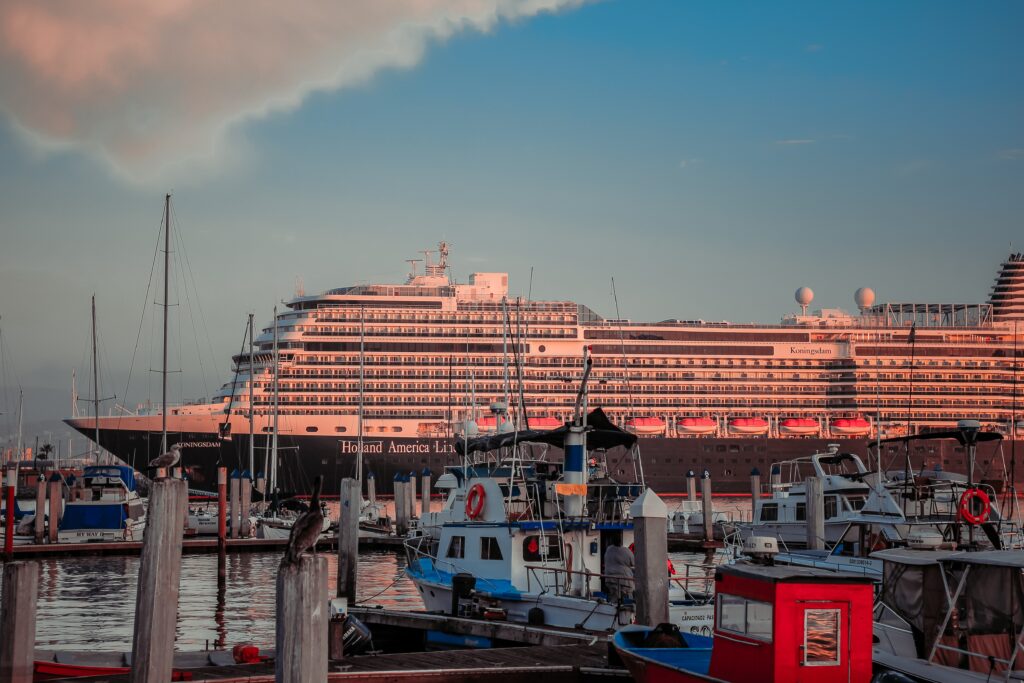 Best Time to Visit Ensenada
If you're coming here to surf, the best time is in the Fall. Otherwise, the weather here is always sunny, and you don't have to worry about planning around the weather.
The only thing to consider is the slight increase in mugginess in the Summer months here, from June to October.
But that doesn't mean you should avoid Ensenada altogether. Some weeks are better than others, mugginess-wise!
What is Ensenada Known For?
Ensenada is most well known for being the Wine Mexican Capital. It's also known for being a popular destination for surfers, country-side lovers, and foodies!
Originally, the town was most known for its port and being a popular surf beach town. But the town has changed dramatically over the years, with hotel development, more restaurants, American franchises, etc.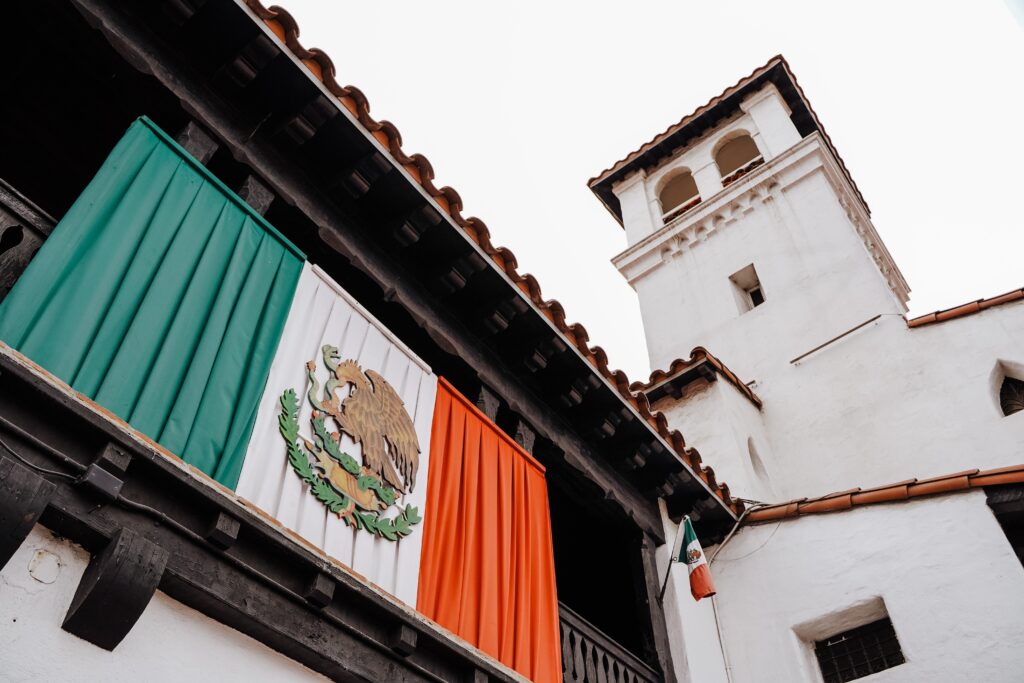 Things To Do in Ensenada, Mexico – Final Thoughts
You should most definitely visit Ensenada, especially if you live near the border to Tijuana.
Wine country, with exceptional countryside, lovely beaches, and some of the best food in the country, there is nothing this small town doesn't have!
I can confirm that the food here is much better than in many larger cities in Mexico I visited. Ensenada may be small, but the food here is just beyond, one of the many reasons I plan to visit again soon!
Ensenada is the perfect vacation getaway for those living in San Diego or anywhere close to an American/Mexican border crossing!
Now, if you're looking for more of a beach town to visit, you could say more well-known for its beaches on the Pacific Coast in Mexico. You should consider either Sayulita or Puerto Vallarta!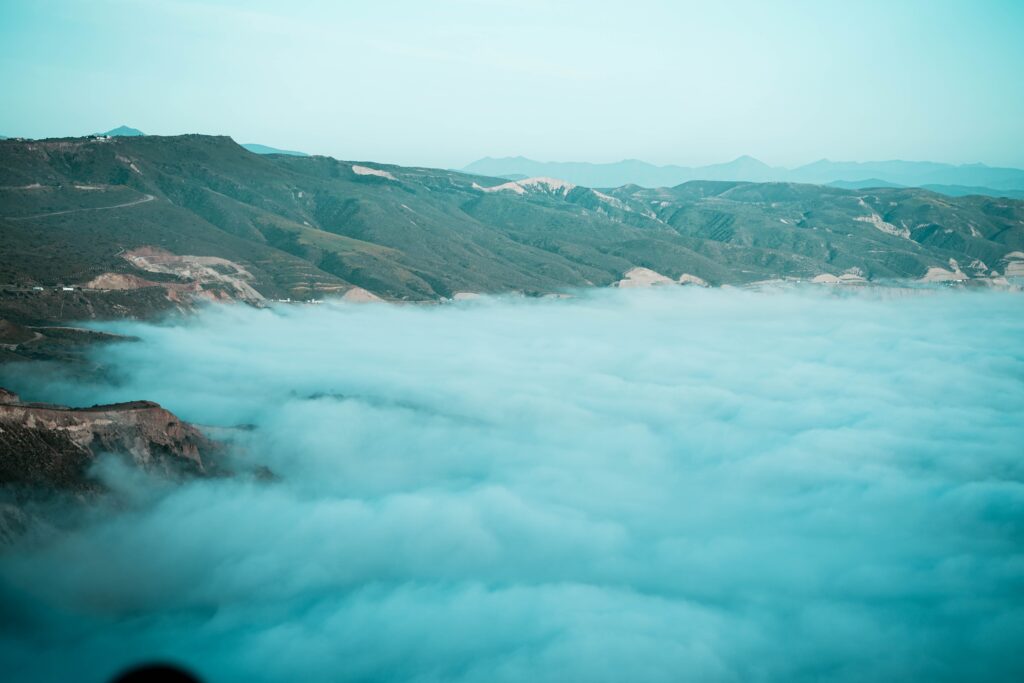 Is Ensenada a walkable city?
Yes, the town is very much walkable, the main city center is full of shops, restaurants, bars and more. You can walk everywhere in the city center within 40 minutes or less.
But if you want to make day trips or visit other beaches, etc. You will need to take a taxi.
Does Ensenada have swimmable beaches?
Outside of Ensenada, either to the North or South, are beaches best for swimming. Most of the beaches in Ensenada are ideal for surfing
Is Ensenada safe to visit?
Yes, it is. Ensenada is one of the safest cities in the Baja state of Mexico.
Is Uber in Ensenada?
Uber is available in Enseada for you to use.
Subscribe to Travel Hiatus!
Receive updates on my latest posts, insider travel tips & the best destination guides to your inbox!
Featured Image Credit: Roman Lopez/Photos via Unsplash
Happy & Safe Travels
---
Planning Checklist
---
Disclaimer: Please note that some of the links shared in this article might be affiliate links; this means that at absolutely no extra cost to you, we will earn a small commission for any sales generated through this article and/or this website. We recommend products/services we've either used or researched thoroughly – Thank you for supporting us so we can continue to share helpful travel content!