Pattaya or Phuket: Which is Better to Visit?
Are you trying to decide between Pattaya or Phuket, which should you visit? Both are two of the most visited places in Thailand yearly with their appeal!
While Phuket and Pattaya share several similarities, they're very different from one another.
Pattaya is more of a lively party city along the Gulf of Thailand. In comparison, Phuket is a diverse large island in the south with different atmospheres in each town throughout the island.
In this complete comparison guide, I will go over the main differences between the two places: the main attractions, beaches, food scene, and more!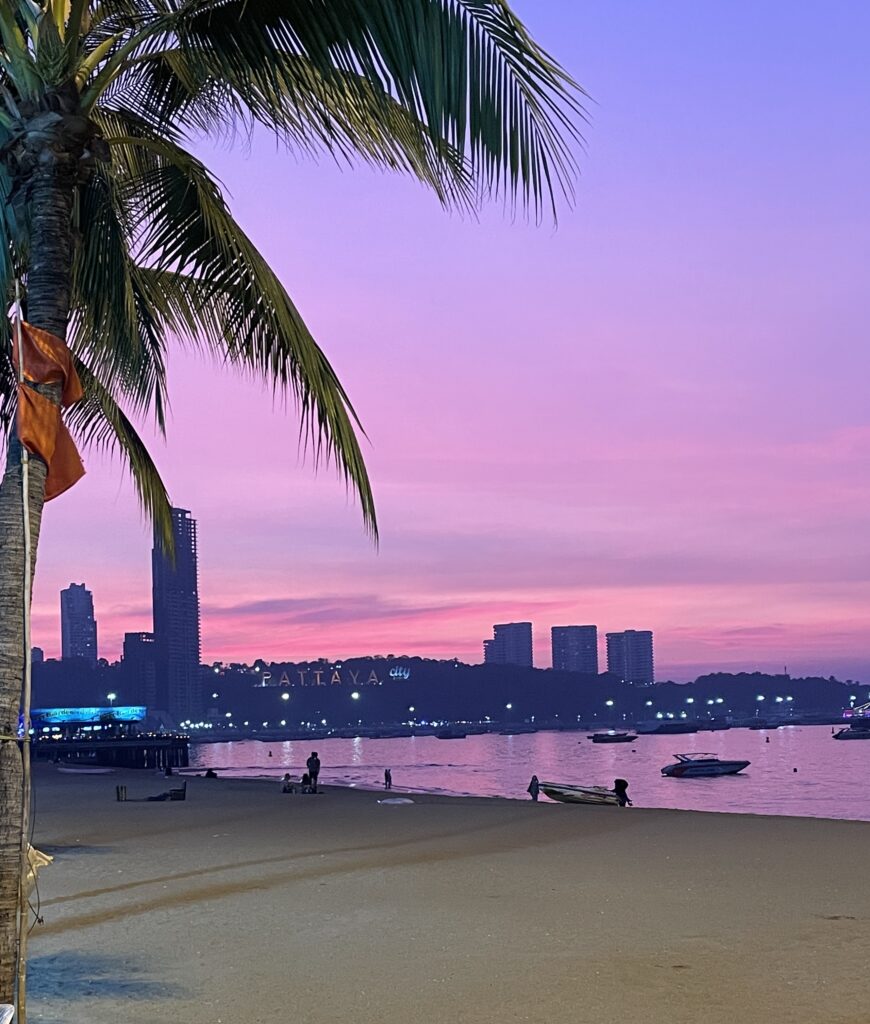 Pattaya or Phuket: Main Differences
Let's look into the main differences in comparing Pattaya vs Phuket; the following are the pros for why many tourists choose to visit one place over another!
A significant difference is location. Bangkok is where most tourists first land when visiting Thailand.
Getting to Phuket is a 90 Minute flight from Bangkok; in contrast, getting to Pattaya City is a 90-Minute drive from Bangkok.
Pattaya and Phuket have airports; Phuket has the larger airport. Though both airports only receive some international flights.
Pattaya Pros
Sin City / Best nightlife in Thailand
Close to Bangkok (90 Mins drive)
Very Walkable
Good Hotel Deals
Cheaper to visit Pattaya vs Phuket $100/Daily vs $130/Daily
Phuket Pros
Beautiful Island full of beaches
Many different Towns to Visit
Wide Variety of Things to Do
Nearby Phi Phi Islands & Krabi
Great place for Hikers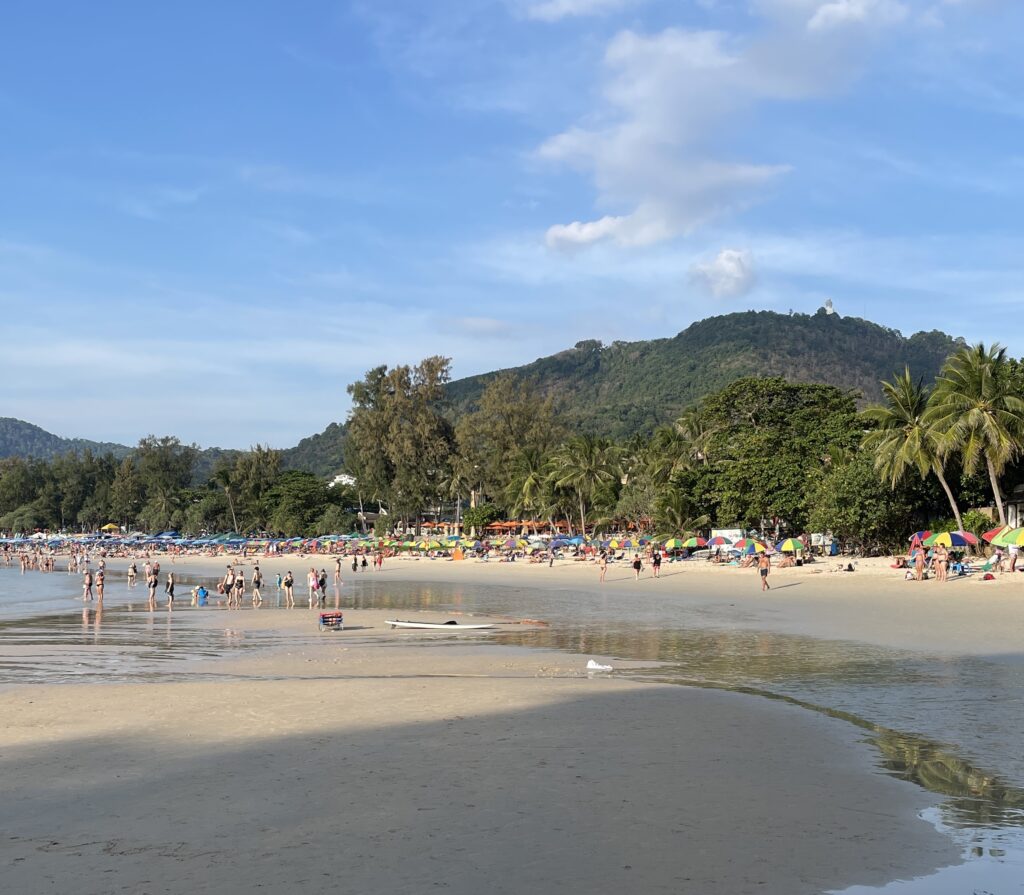 Pattaya or Phuket: Things To Do
There are many things to do in both Pattaya and Phuket. Here's a short list of the best things to do in each place.
Many of the activities and things you can do in Pattaya you can also do in Phuket, though Phuket offers a larger/better variety. Also, Phuket has much better beaches than Pattaya City.
WINNER: Regarding things to do in each place, Phuket is the clear winner.
Things to Do in Pattaya
Explore the famous Walking Street: This is the world-famous nightlife walking street in Pattaya, full of countless nightlife adventures. All your wild nightlife desires can be fulfilled here, from street performers to restaurants, nightclubs, and go-go bars.
Pattaya Landmark Tour: Pattaya has many famous landmarks, and this tour ensures you see them all! From Viewpoints, a floating market, a temple, and more
Beach Day: Spend the day relaxing at either Pattaya Beach or Jomtien Beach
Full Day 3 Tropical Island Tour: Visit the islands near Pattaya, Koh Pai, Koh Rin, and Koh Ped; you will sail the waters in a group, see the wildlife, and enjoy a Thai lunch on board
Elephant Sanctuary: Enjoy the day at this ethical elephant sanctuary as you bathe with the elephants, feed them, and walk around them. The tour included lunch as well.
Things to Do in Phuket
Visit the Beaches: Phuket's Westcoast is full of many picture-perfect beaches; the beaches in Phuket make the island special. You've got developed beaches by restaurants and then several remote beaches you'll have to hike to.
Hike the Big Buddha: Phuket's most iconic landmark is the Big White Buddha; standing 45 meters tall, you can spot the Big Buddha sometimes as you drive your scooter around Phuket. It's a beautiful sight to see, and at the top, you're met with surreal views of Phuket
Party in Patong Beach: Bangla Rd in Patong Beach is very similar to Pattaya's Walking Street; it's a party haven for those looking to party the night away
Old Phuket Town Night Market: There are many night markets in Phuket, but the Old Phuket Sunday Market stands out the most because of its picturesque location in Phuket Town
Day Trip to Phi Phi Islands: This is the most popular day trip in Thailand as a whole. The collection of islands in the Andaman Sea is a sight to see; while a day trip is recommended, I'd argue spending a night on Phi Phi Don
Elephant Sanctuary: Spending a day with the elephants is a must, no matter where you visit in Thailand. Just make sure you visit an ethical Elephant Sanctuary
Pattaya or Phuket: Hotels & Resorts
Now, let's discuss hotels, resorts, hostels, and other types of accommodations, an important factor for any trip!
Being two of the most popular places in Thailand, Pattaya and Phuket are full of various accommodation types.
Phuket is a large island, and deciding where to stay in Phuket should be done by area first and then hotel.
Pattaya is a large city itself but much smaller than Phuket. There are two main areas to consider with their beach: Pattaya Beach and Jomtien Beach.
WINNER: Regarding hotels, It's Tied.
Where to Stay in Pattaya
Hilton Pattaya: With the best views of Pattaya Beach in town, the Hilton is a top choice. It's beachfront and connects to Central Pattaya, the main mall in Pattaya
COSI Pattaya: Ultra-modern hotel located just minutes from Pattaya's Main beach, with a beautiful pool on-site
Altera Hotel: A sleek modern hotel with many amenities and only a 5 minute walk from the main beach in Pattaya
Jomtien Hostel: This fantastic hostel is along the southern part of Pattaya, steps away from Jomtien Beach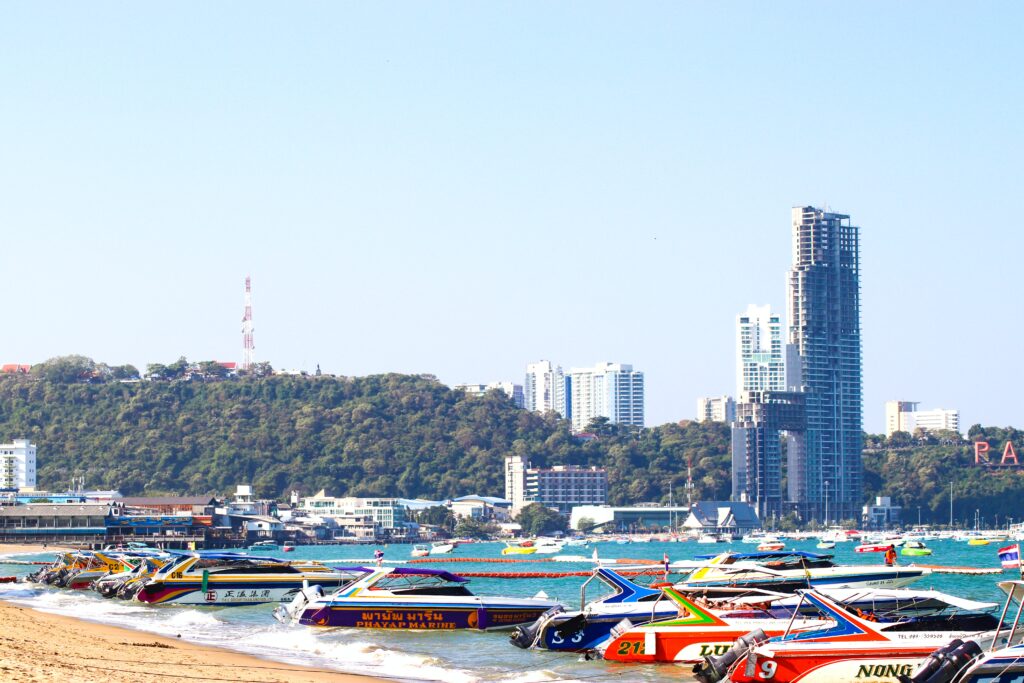 Where to Stay in Phuket
Rosewood Phuket: A luxurious boutique hotel located in the hills of Patong in a private area, offering villas equipped with all you need and stunning panoramic ocean views
Outrigger Surin Resort: Located in the quieter Surin Beach area, a beautiful modern hotel
Blu Pine Villas: These modern villas have a boutique-style hotel feel to them, located very close to several bars/restaurants in Kata Beach
Lub d Phuket Patong: The top-rated hostel in Patong, Lub D has a fun communal space with many activities and opportunities to meet other travelers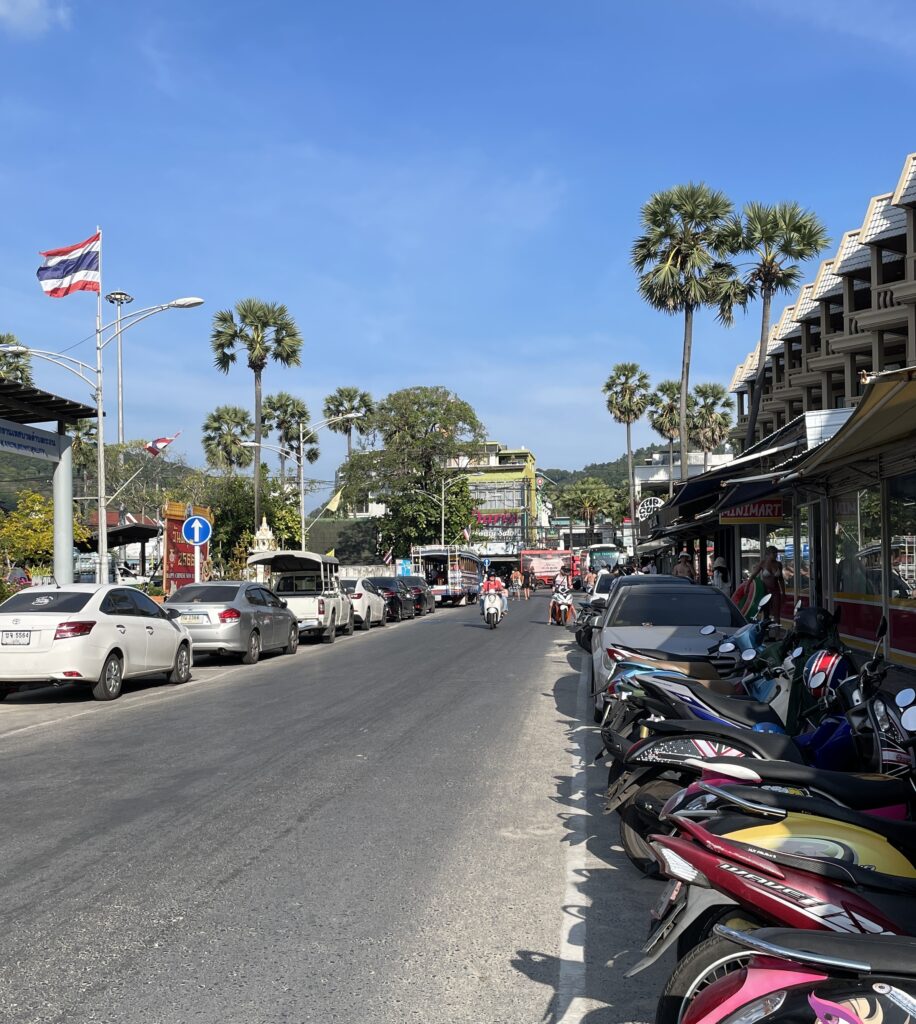 Pattaya or Phuket: Restaurants
Both destinations are full of restaurants, local and various cuisine types. But Phuket is far superior to Pattaya regarding its restaurants/food on all fronts.
It's much easier to experience the local cuisine in Phuket vs Pattaya. Also, Phuket has areas that aren't as westernized as Pattaya.
Lastly, Phuket has superior night markets scattered around the island compared to Pattaya!
I'm a big foodie, and I sometimes stay in certain areas for food or visit countries to eat. So, when it comes to food, it's a significant factor for me when traveling.
Nonetheless, no matter where you choose, I've been to both and know the restaurants well; here are some of the best restaurants to try in each place!
WINNER: Regarding food and restaurants, Phuket is a clear winner.
Where to Eat in Pattaya
Pupen Seafood Restaurant: The most famous restaurant in town, a staple in Pattaya, serving the best seafood in the city
Gian's Italian Restaurant: Fine-dining Italian restaurant serving plates of pasta, pizzas, and seafood
Mamma's Food & Drinks: This is a small hole-in-the-wall Thai restaurant serving delicious food at very affordable prices
The Sky Gallery: Rooftop restaurant with a vast variety menu and the best place to watch the sunset
Make sure to visit the Pattaya Park Night Market for some delicious street eats!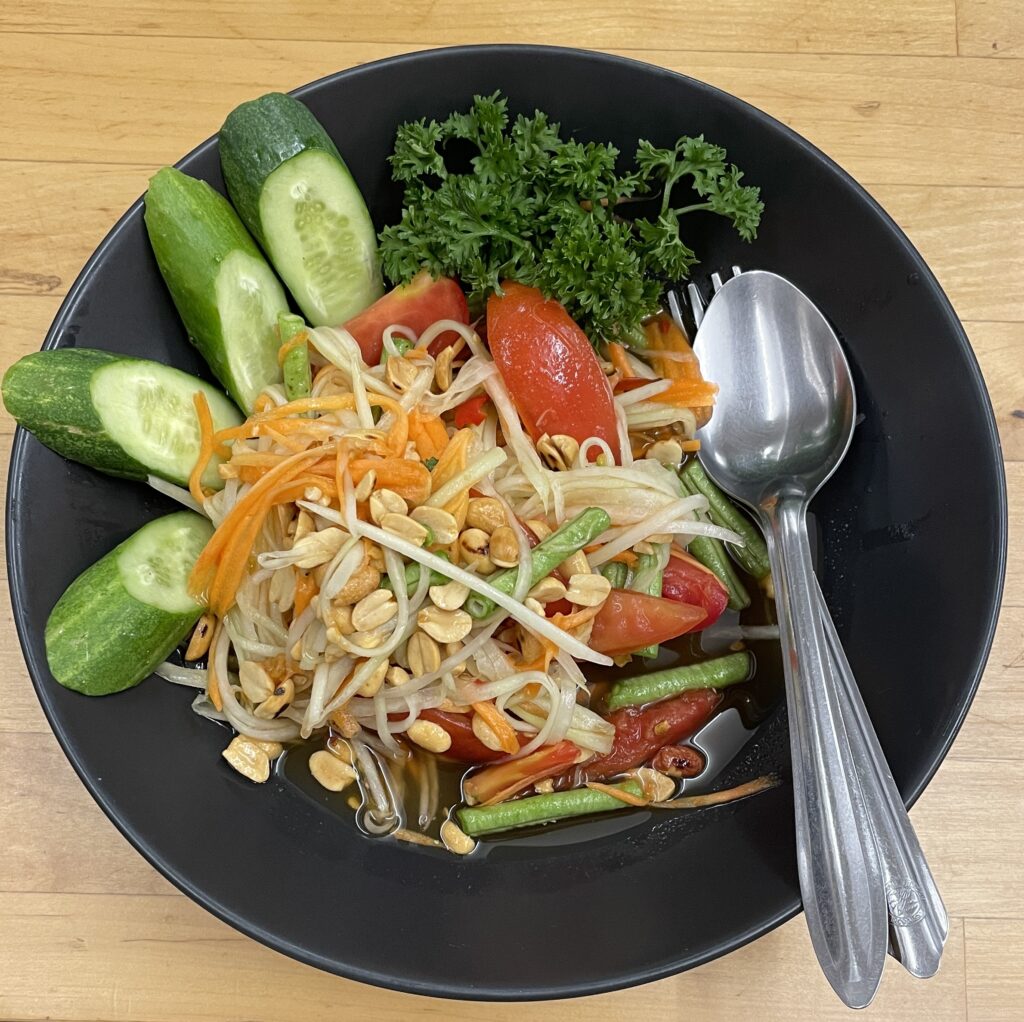 Where to Eat in Phuket
Ta Khai: Fine-dining Thai restaurant located in the hills of Patong with stunning ocean views
Raya Restaurant: Legendary Thai restaurant serving all the classics located in one of the colonial buildings in Phuket Town
ZomPaul Eatery: Tapas-style Thai restaurant serving several affordable small-plate dishes
The Pad Thai Shop: A local Thai restaurant known for its limited menu but delicious dishes
EAT Bar & Grill: Steaks, hamburgers, BBQ foods; this is the spot to go for modern-western BBQ; try the Wagyu steak with truffle sauce
Eat at Tops Food Hall: Located in the basement of Central Patong Mall is Tops Food Hall, a supermarket/food court serving delicious, affordable local cuisine and many other cuisine types!
Phuket's many night markets are a must-visit; the Phuket Sunday Market is the best one (and I've included others in that post).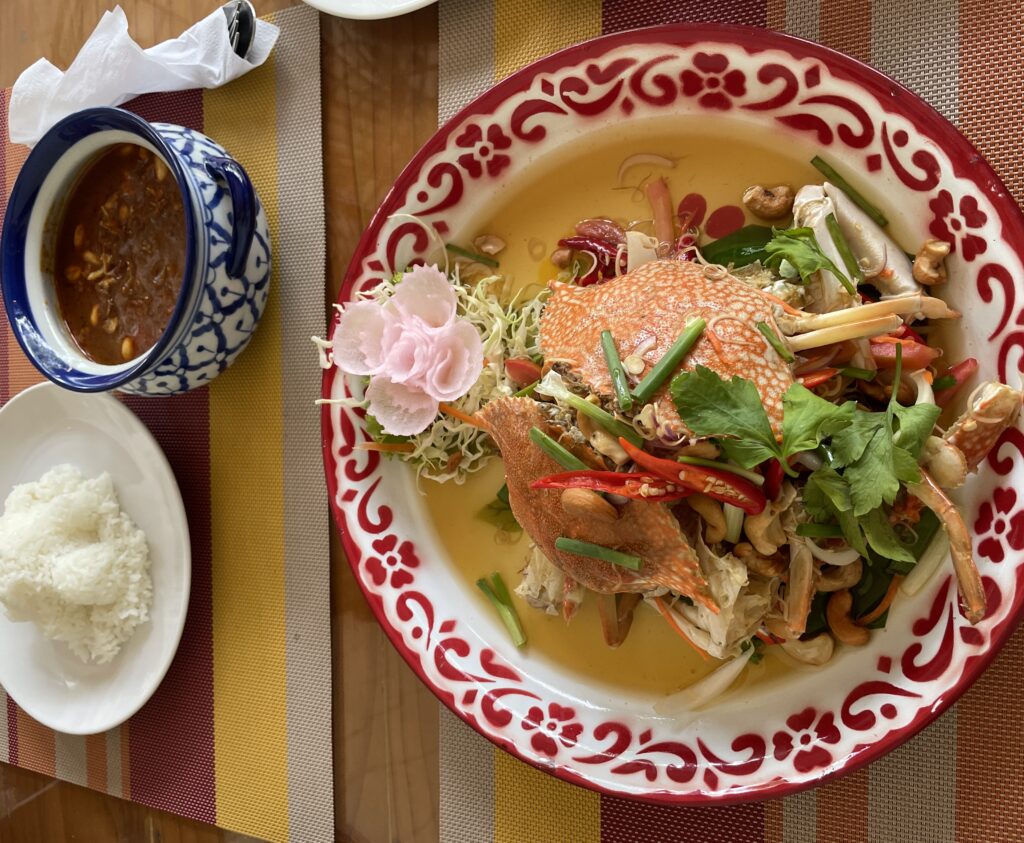 Pattaya or Phuket: Nightlife
Pattaya is known as the sin city of Asia; nightclubs, bars, gogo-dancers, and gentleman's clubs are all located on the famous Walking Street in Pattaya. This nightlife heaven is Pattaya's main attraction pull, but there are still many other things to do in the city!
Phuket is also known for its nightlife, but that's only in one singular area on the island, Patong Beach, specifically Bangla Road. Besides Patong in Phuket, the other towns in Phuket consist mainly of bars/restaurants, and that's about it nightlife-wise.
Also, watch out for the few scams in Pattaya and Phuket when visiting either place.
Below are some of the best venues to check out whether you visit Phuket or Pattaya.
WINNER: Regarding Nightlife, Pattaya is the winner, though Phuket has Patong!
Nightlife in Pattaya
RAAS Nightclub: The largest disco club in the city, occupying two floors near the beginning of the walking street
Republic Club & Lounge: Large Nightclub with a lounge section full of pool tables
V Lounge & -11 Ice Room: Enjoy a few drinks in this cold bar; it's the perfect place to cool down!
I-Rovers Sports Bar & Restaurant: A Fun outdoor sports bar for those looking to watch their team and enjoy a few drinks
Pattaya Walking Street: Go for a walk on the famous nightlife street, open-layout bars, nightclubs, gentlemen's clubs and more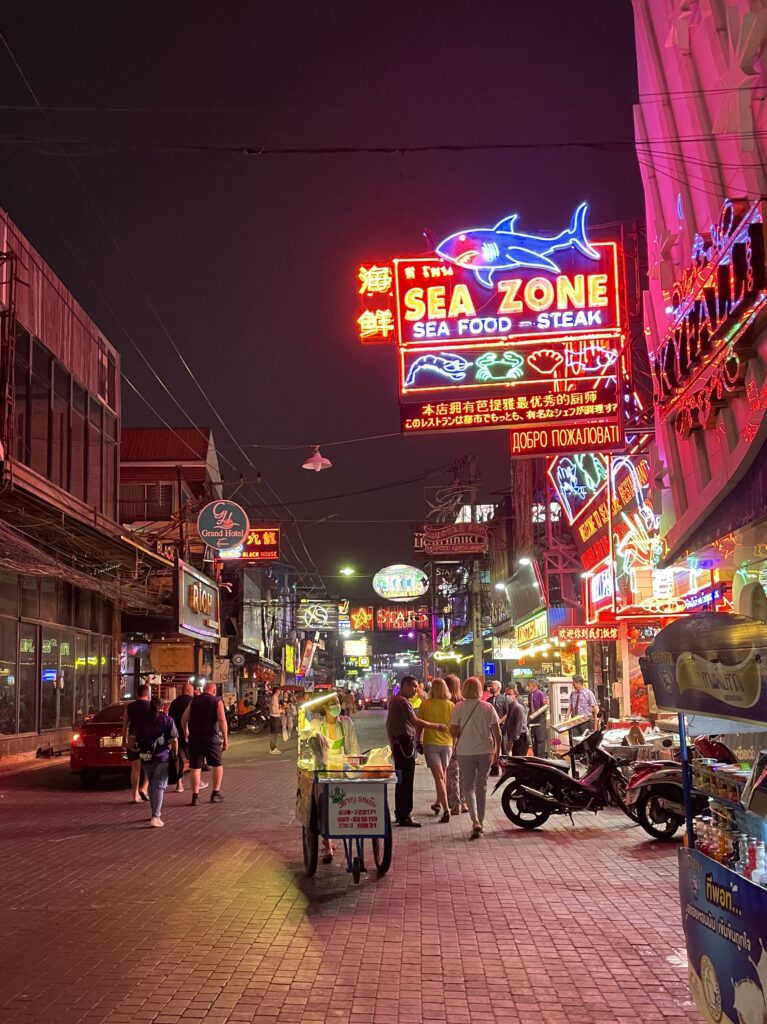 Nightlife in Phuket
Illuzion Phuket Nightclub: The most well-known nightclub on the island, hosting international talent some nights
Cue Bar: Spacious bar, a cafe in the day, pool tables for enjoyment, and a nice rooftop
Cafe del Mar: Beach club in the day, and on weekend nights, they host fun outdoor parties, sometimes with international DJ talent
The Library Phuket: Unique speakeasy bar located in Phuket Town with dim lighting serving extravert cocktails
Bangla Road in Patong: Walk down the famous street; there are countless nightclubs, gogo-bars, and everything your party heart desires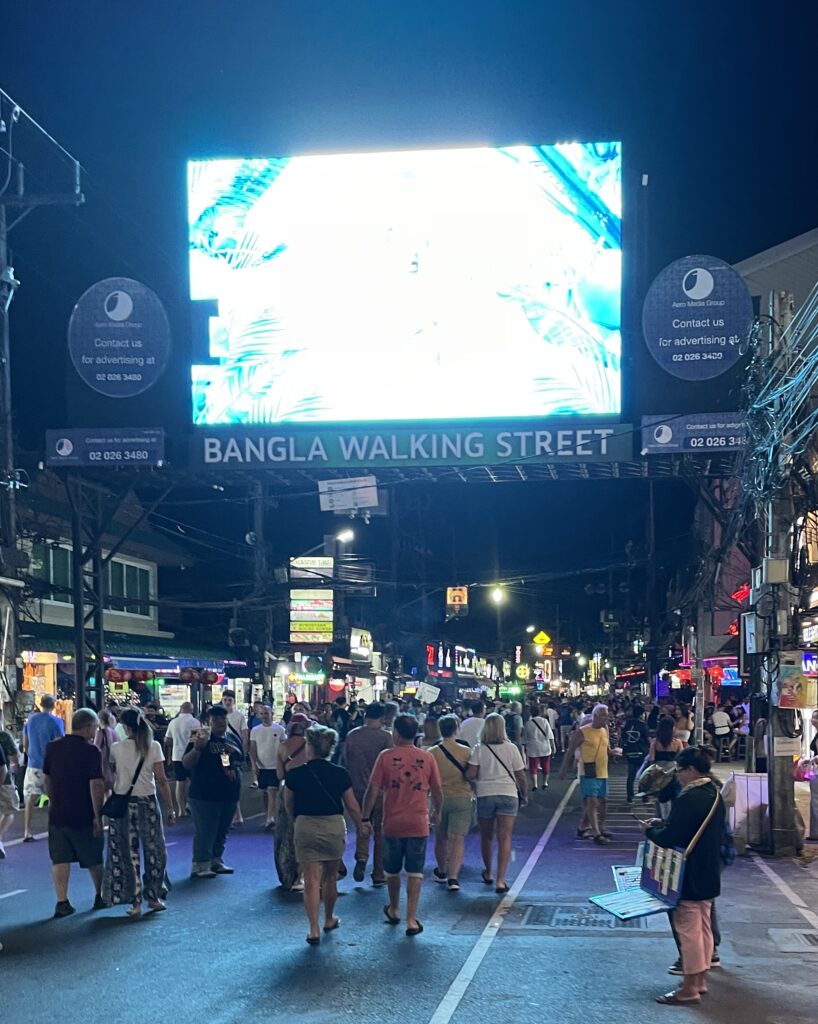 Pattaya or Phuket — Final Thoughts
So, Pattaya or Phuket, which is better? Phuket is definitely better for countless reasons: the beaches are far superior, and the island represents a more authentic Thai vacation.
Also, the food is much better in Phuket vs Pattaya, and there are more things to do in Phuket!
It would be best if you visited Phuket over Pattaya, but there are one/two reasons you would consider visiting Pattaya instead of Phuket:
As mentioned earlier, Bangkok is where most tourists first arrive in Thailand, and Phuket is a 90-minute flight from Bangkok, which is a quick flight. So, visiting Phuket isn't the most convenient if you visit Thailand for a limited time.
On the other hand, Pattaya is 90 minutes by bus from Bangkok; it's easy to get to. Yes, the beaches aren't nearly as nice as Phuket, and activities aren't as wide as Phuket.
But Pattaya still has two decent beaches and a fair share of things to do. So, if you're limited on time, visit Pattaya; otherwise, visit Phuket!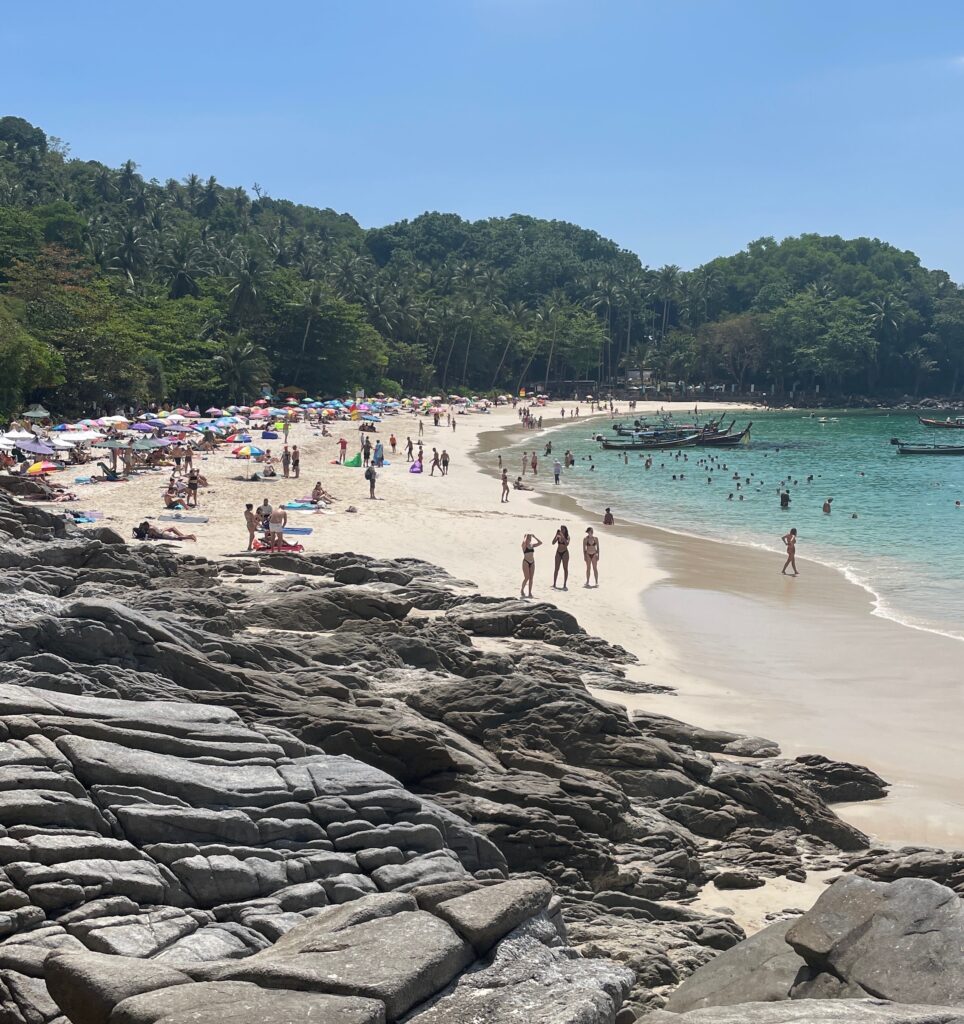 Pattaya or Phuket for Singles: Both destinations are excellent for single travelers; I'd suggest you visit Phuket over Pattaya if you can, and if you want a hybrid of the two, visit Phuket and stay in Patong Beach
Pattaya or Phuket for Couples: Phuket is the place to go for those coming with their partners. Don't even think about going to Pattaya. Phuket is beautiful, romantic and there's so much to do / Here's a list of the best areas for couples in Phuket
Pattaya or Phuket for Family: The atmosphere in Pattaya could be more family-friendly; you can go if you're limited on time from Bangkok.
But I'd highly recommend you visit Phuket instead; it's much more family-friendly! Consider staying in either the Karon or Kata Beach areas in Phuket.
RELATED: 11 Cheapest Places in Thailand
Subscribe to Travel Hiatus!
Receive updates on my latest posts, insider travel tips & the best destination guides to your inbox!
Happy & Safe Travels
---
Planning Checklist
---
Disclaimer: Please note that some of the links shared in this article might be affiliate links; this means that at absolutely no extra cost to you, we will earn a small commission for any sales generated through this article and/or this website. We recommend products/services we've either used or researched thoroughly – Thank you for supporting us so we can continue to share helpful travel content!