Is Krabi Worth Visiting? 11 Reasons to Go
So, is Krabi worth visiting? Are you planning a trip to Thailand and wondering if you should add Krabi to your Thailand Itinerary?
Krabi province is located in Southern Thailand along the Andaman coast. The province covers quite a large portion of southern Thailand, from the famous Phang Nga National Park to the south of Koh Lanta Island.
The famous province is most known for its wide range of dense jungles, untouched mangroves, picture-perfect islands, and many viewpoints perfect for hiking/exploring!
As you've noticed by the title, Krabi is very much worth visiting; there are several excellent reasons to visit Krabi and its many destinations. Let's get into them!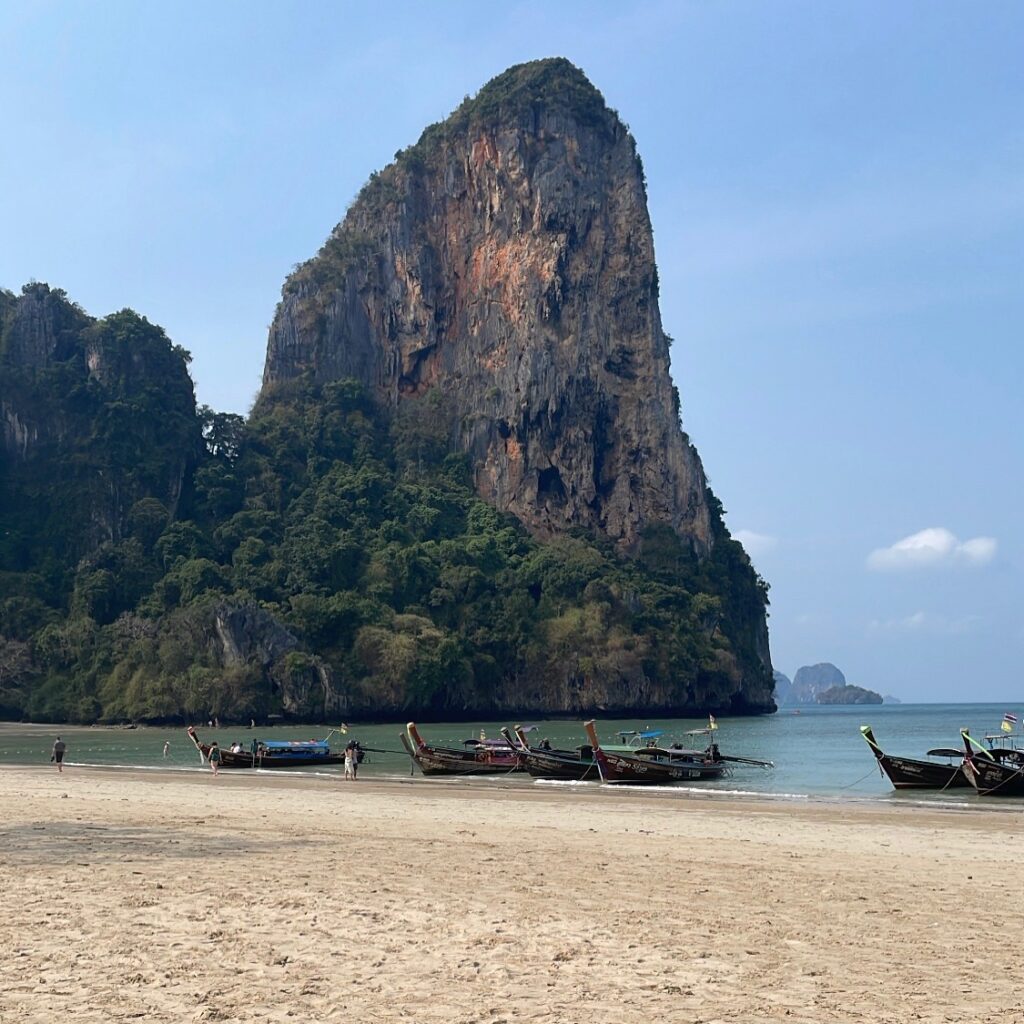 Island Hopping
When many think of visiting Thailand, the first thing that comes to mind is island hopping, pristine beaches, and massive limestones.
Well, the best place to go island hopping in Thailand is in Krabi, without a doubt!
Krabi is home to many beautiful islands, including the famous Phi Phi Islands, which is home to the famous Maya Bay Beach featured in the movie "The Beach" with Leonardo Dicaprio.
Then there's Phang Nga Bay, which is home to countless islands in Krabi. Another popular tour is the Krabi 4 Island Tour, where you'll get a chance to visit 4 amazing islands in Krabi.
Lastly, Koh Lanta is an island in Krabi known for its laidback atmosphere and is less touristy. The island options are endless in Krabi!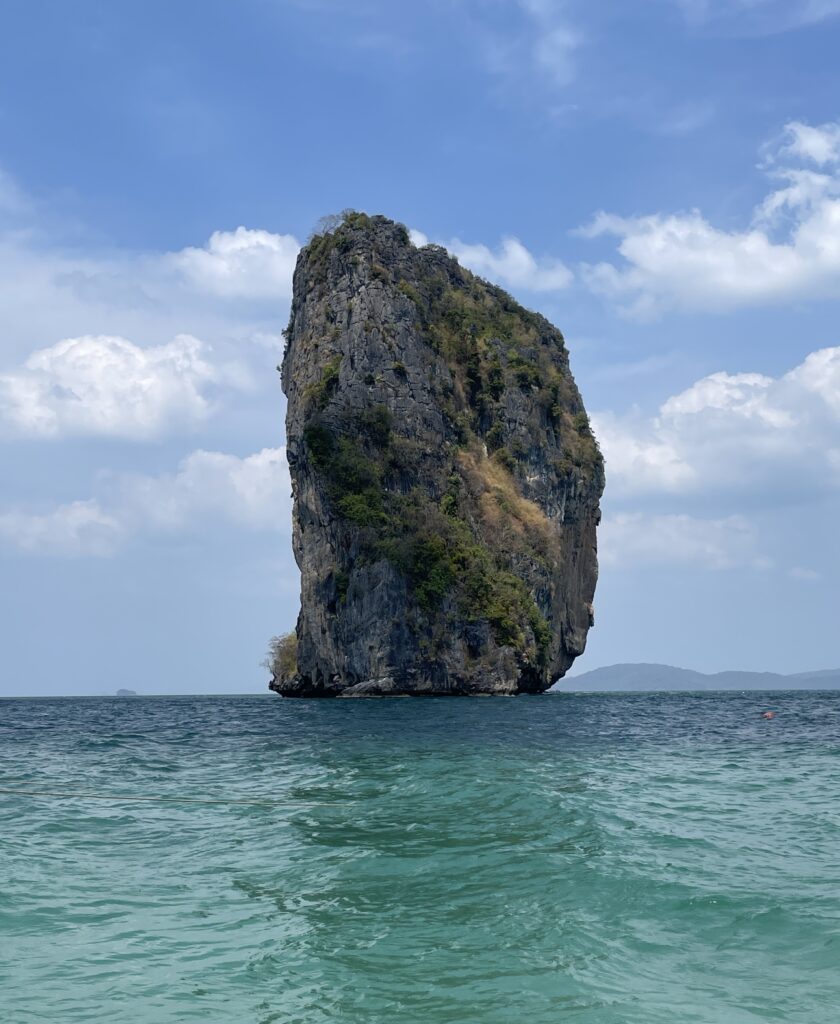 Hiking Viewpoints
Who doesn't love a breathtaking scenic panoramic viewpoint after a hike?
Traveling around Southeast Asia, I've found myself always hiking to viewpoints everywhere I go; seeing the landscape and surroundings from above is always worth it!
If you enjoy hiking to viewpoints, you must visit Krabi. There are several famous viewpoints to hike to in Krabi; here's a list of the best viewpoint hikes in Krabi.
Tiger Cave Temple
East Railay Viewpoint
Railay Lagoon
Dragon Crest Mountain
Amazing Beaches
You've seen the photos on Instagram or Pinterest of the massive limestones near beach shorelines in Thailand. Well, it's most likely the photo you saw was of a beach somewhere in Krabi!
Not only are the beaches in Krabi pristine, with their hues of turquoise waters and healthy coral reefs.
But the massive limestones surrounding the beaches in Krabi, and sometimes in the middle of the Andaman Sea, are a spectacle to experience!
Here's a list of the must-visit beaches in Krabi, with the best and most spectacular tropical scenery! Note: These are just some of the most popular ones; Krabi has many more picturesque beaches!
Maya Bay Beach
Phra Nang Cave Beach
James Bond Island
Ko Poda Beach
Loh Dalum Beach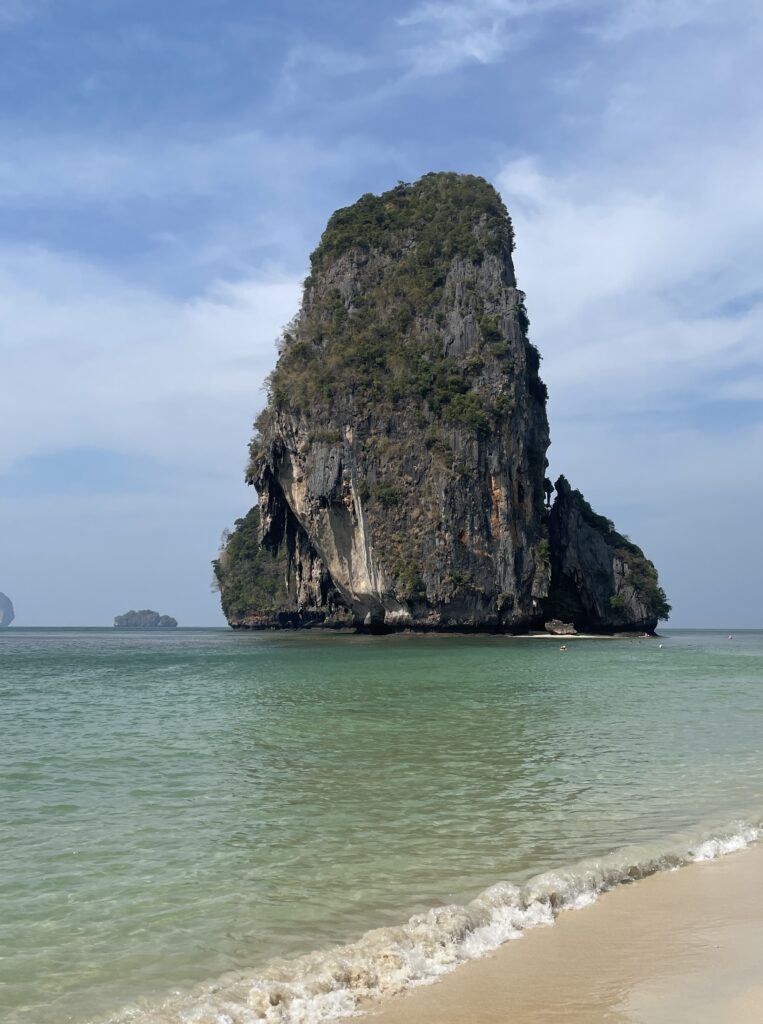 The Nightlife
Another excellent reason to visit Krabi is for its unique and diverse nightlife within its many popular places to visit. Krabi's nightlife has something for all visitors!
You've got Phi Phi Don, a backpacker's paradise full of bars, nightclubs, and beach parties with fireshows happening to the early morning.
Railay offers a more laidback nightlife with many restaurants/bars and reggae bars ideal for smoking, relaxing with snacks, and board games. Koh Lanta offers a laidback nightlife experience similar to Railay as well!
Krabi Town is another excellent spot for hostel parties, to be specific. It's the capital of Krabi and is most well-known in the region for its hostel parties!
Delicious Food
As you travel around Thailand, you will quickly notice the different foods each region is famous for.
Besides the mainstream popular dishes like pad Thai, pad kra pao, mango sticky rice, and spicy tom yum soups, which you'll find plenty of here.
Krabi is most well-known for its many Thai curry dishes, Khao mok gai, a chicken rice dish, and plenty of charcoal-grilled seafood. A lot of the cuisine in Krabi is influenced by halal food because the province's population is 40% Muslim.
The flavors in southern Thailand are bold, flavourful, and unique to the region. Many of the main destinations in Krabi have a wide variety of cuisine, not only Thai food!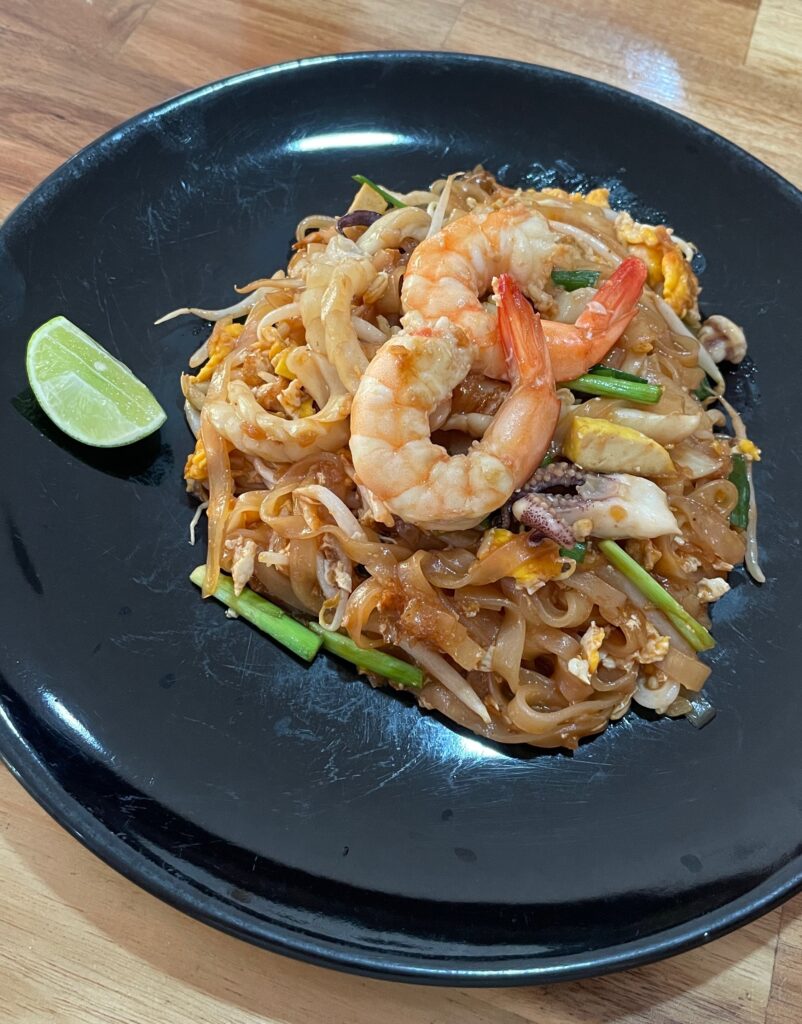 Explore Railay
Railay is one of the most beautiful places in Thailand; the small town is home to Phra Nang Cave Beach, ranked one of the top 10 beaches in the world.
The small town in southern Krabi is one of the most picturesque places on earth. Despite being on the mainland, though only accessible by boat, when visiting Railay, you'll feel like you're on a far, remote tropical island.
Railay Beach, Phra Nang Cave Beach, and Tonsai Beach, all three main beaches in the town, are prettier than the other, and it's hard to choose. Their massive limestone surroundings, nearby caves, and serene tropical atmosphere make Railay the most beautiful place in Thailand.
There are no cars, and you can walk anywhere in town within 10-15 minutes; the main town street is full of restaurants, bars, reggae bars, and small locally-owned shops.
It's the ultimate destination for those looking to relax in a tropical atmosphere in Krabi!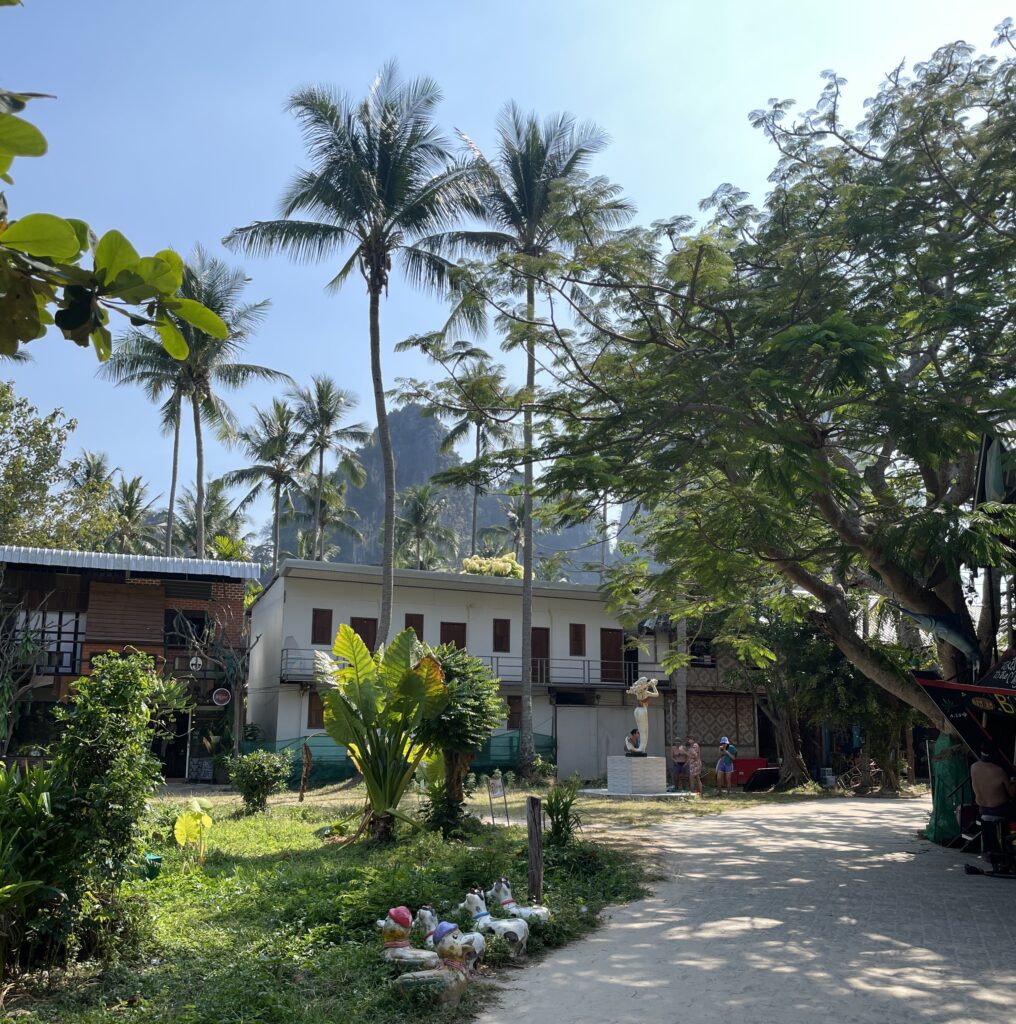 Unique Hotel Stays
With Krabi being a picturesque tropical destination, it's fitting that there are hotels here that will take your breath away.
While most of these unique accommodations tend to be 4/5 star hotels, there are still many budget-friendly accommodations with their own unique aspects!
Here are some of the best hotels in the Krabi province, all located in different destinations:
Rayavadee in Railay: Nestled amongst cliffs and limestones, Rayavadee is a luxurious paradise with a very modern stay in the tropical jungle of Krabi, a very picturesque resort
Zeavola Resort in Phi Phi Don: With its bohemian-chic villas, Zeavola is a beachfront luxury retreat with an award-winning spa amongst nature
Bhu Nga Resort in Railay: Amongst lush greenery located in East Railay is the beautiful Bhu Nga Resort, offering a modern stay with exquisite dining and many amenities
Pimalai Resort in Koh Lanta: Located south of the island of Koh Lanta is Pimalai Resort, best described as a private oasis with many beautifully decorated villas
Scuba Diving & Snorkeling
During the high season months in Krabi, the Andaman Sea clears up with calm tides from November to May and is made for a snorkeling/diving haven.
Krabi is full of healthy coral reefs and vibrant marine life, offering excellent opportunities to see many unique species!
Walking around many towns in Krabi, you'll notice dive schools, especially in Phi Phi Don and Koh Lanta. Both are excellent places to get diving certificates! If you're looking to dive and snorkel, Phi Phi Islands is ideal; its reefs are protected, and many tours depart daily!
Whether you're in Ao Nang or Railay, make sure you attend the Krabi 4 Island Tour; on this tour, you'll visit Ko Kai (Chicken Island) and Ko Poda, two of the best snorkeling spots in Krabi.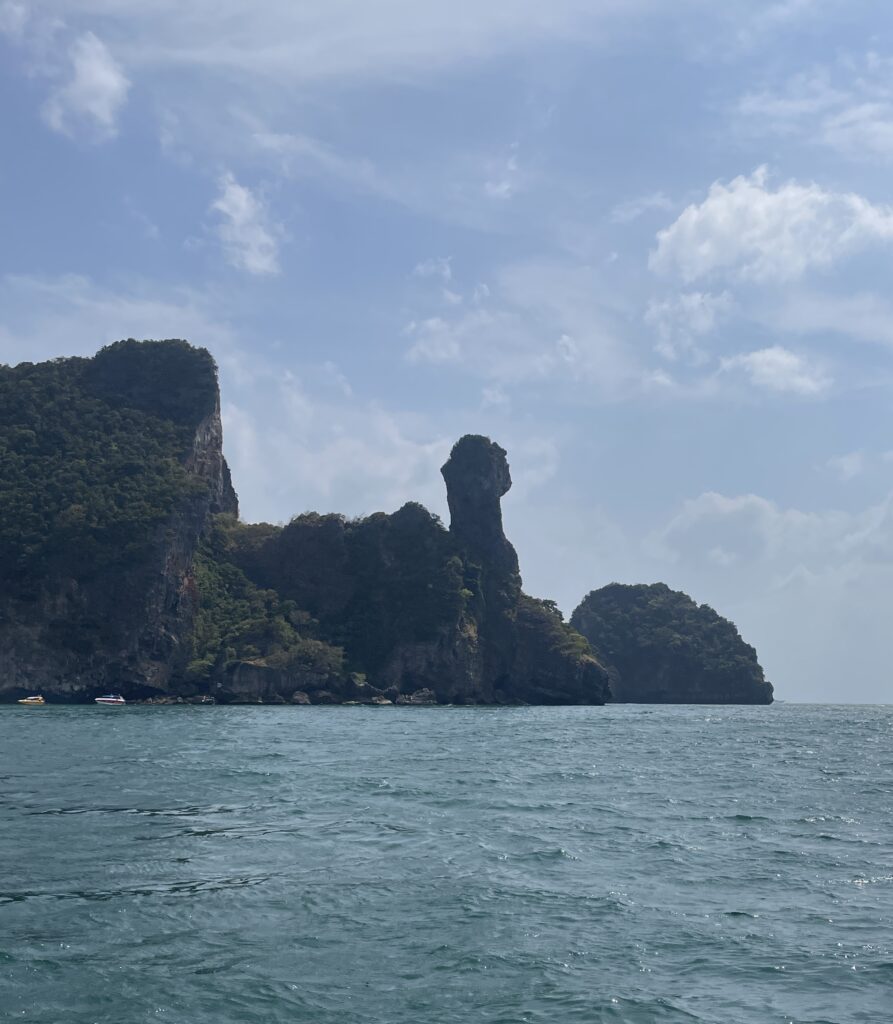 Picturesque Limestones
The one thing that stands out the most about Krabi is the massive limestones you'll spot almost everywhere you go.
Reading about it is one thing; seeing it in person, I guarantee you'll think to yourself for a moment, "How does this exist?" It's THAT spectacular!
For those looking to capture exceptional shots, here are some locations I highly suggest you visit to capture the best shots of these stunning massive stones!
By the way, the best time to go to these spots is in the morning when there are limited visitors; otherwise, there's no way you'll get the photograph you'd like!
Railay Beach
Tonsai Beach
Ko Poda
Phra Nang Beach (walk around; many spots here)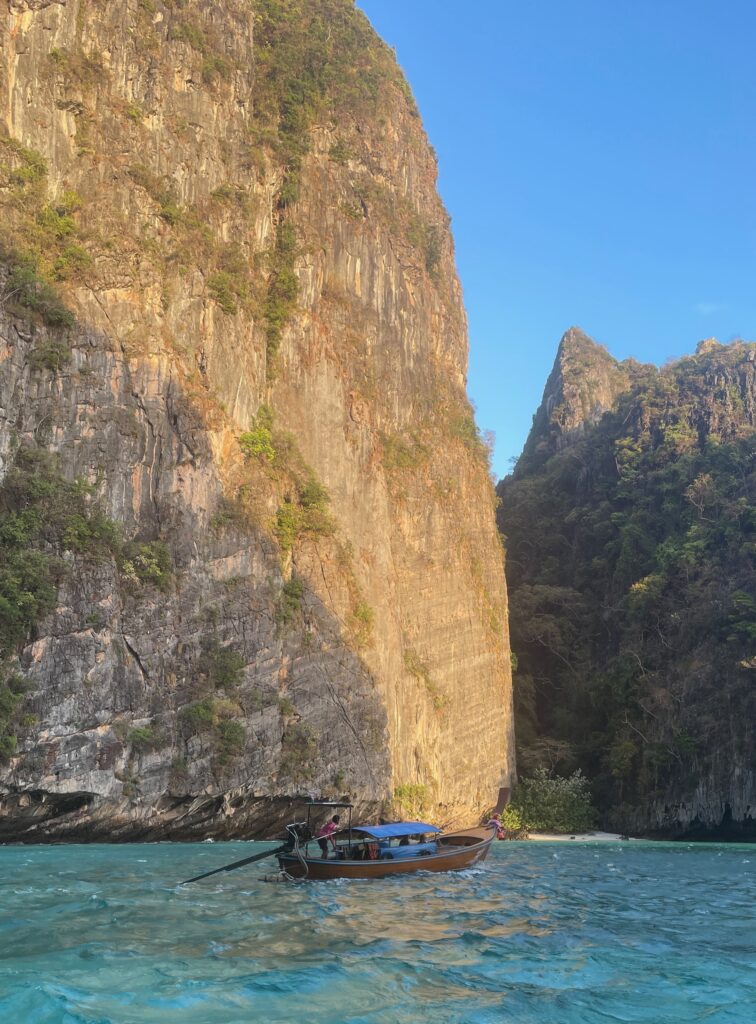 Backpacking Friendly
Thailand, as a whole, has been very popular with backpackers for many years now. It's easy to get around the country, the food is delicious, hostel accommodations are abundant, and its locals are hospitable and friendly.
Places like Phi Phi Island Krabi Town have more hostels than hotels; you can find accommodations for as low as $12 US a night in some dorm hostels. No matter where you choose to visit in Krabi, you'll find many hostels to choose from.
Also, many of the hostels in Krabi are community-centered, different from the average dull hostel you may run into in other parts of the world. Staying at a hostel is a popular accommodation choice in Krabi!
Krabi may be the most popular province in Thailand for backpacking; take an afternoon walk in Phi Phi Don, and you'll notice that fast!
Cheaper to Visit than Phuket
Overall, Thailand is one of the cheapest countries to visit in the world, so no matter where you choose to visit in Thailand, it's affordable on a world scale. Though on a country basis, Phuket is the most expensive to visit.
The Krabi or Phuket is a widespread destination debate; the main difference is that Krabi is a province in Thailand with many exceptional places to visit. Phuket is the largest island in Thailand, known for its beaches with several small towns and island atmospheres!
Krabi is cheaper to visit than Phuket, including hotels and transportation costs. Eating out in Phuket is only slightly more expensive than in Krabi.
You can still visit Phuket on a budget; there are many hostels and affordable stays, but again, as a whole, Krabi is more backpacker-friendly and cheaper to visit!
Best Places to Visit in Krabi
Krabi is a large province with many excellent places to visit, and the list can go on and on.
To simplify things, we'll focus on the best-known places in Krabi with a quick summary, all recommended to visit and unique in their ways!
Railay Beach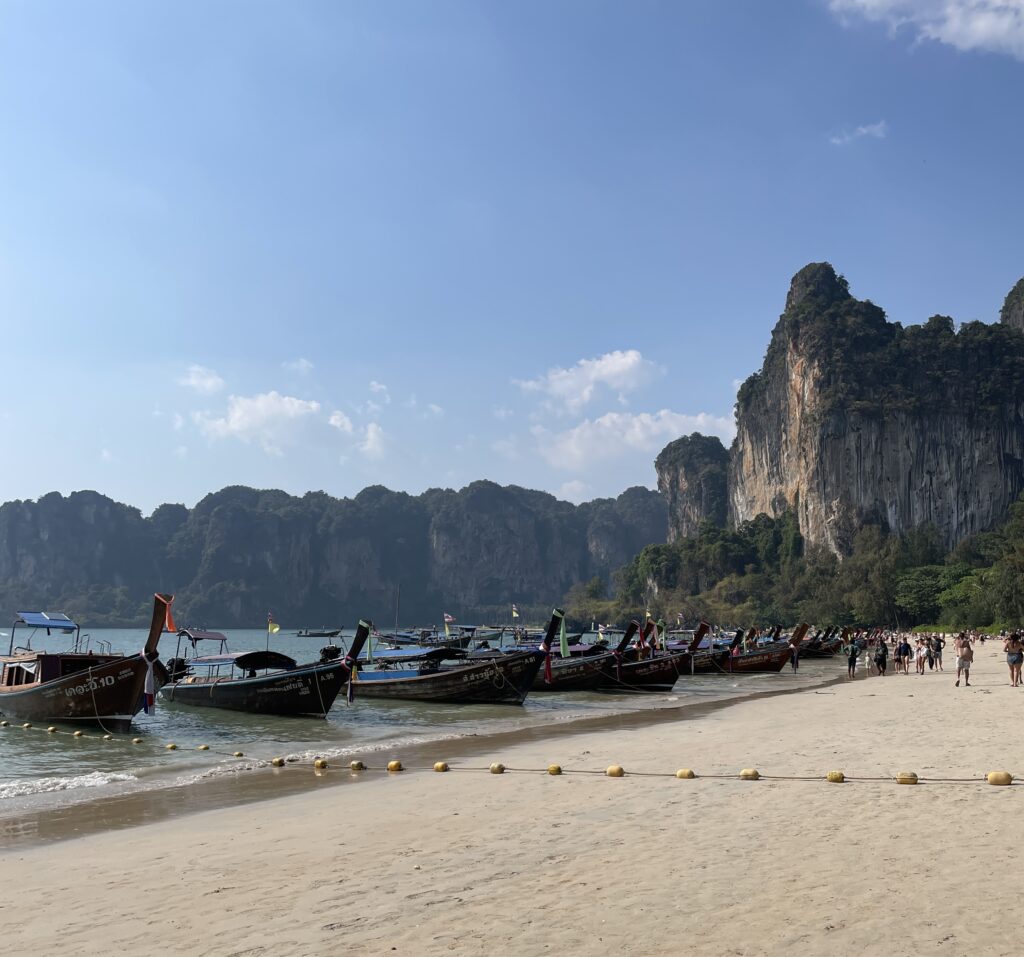 Starting with the most beautiful picturesque place in Krabi, Railay Beach is world famous for its three beaches, caves, and tropical atmosphere.
This is the place to come for those who enjoy activities like paddle boarding, viewpoint hiking, and rock climbing!
The town mainly has one road where you'll find restaurants, bars and cafes. No cars, bikes, or any of that; visiting Railay is similar to visiting a remote island; it's not an island, but Railay is only accessible by boat!
Railay was the most beautiful place I've been to in Southern Thailand; nothing compared to its natural surroundings! If you choose to stay in Ao Nang, you can visit Railay by boat for a day trip.
Recommended Stay Time: Spend 2+ Days
Phi Phi Islands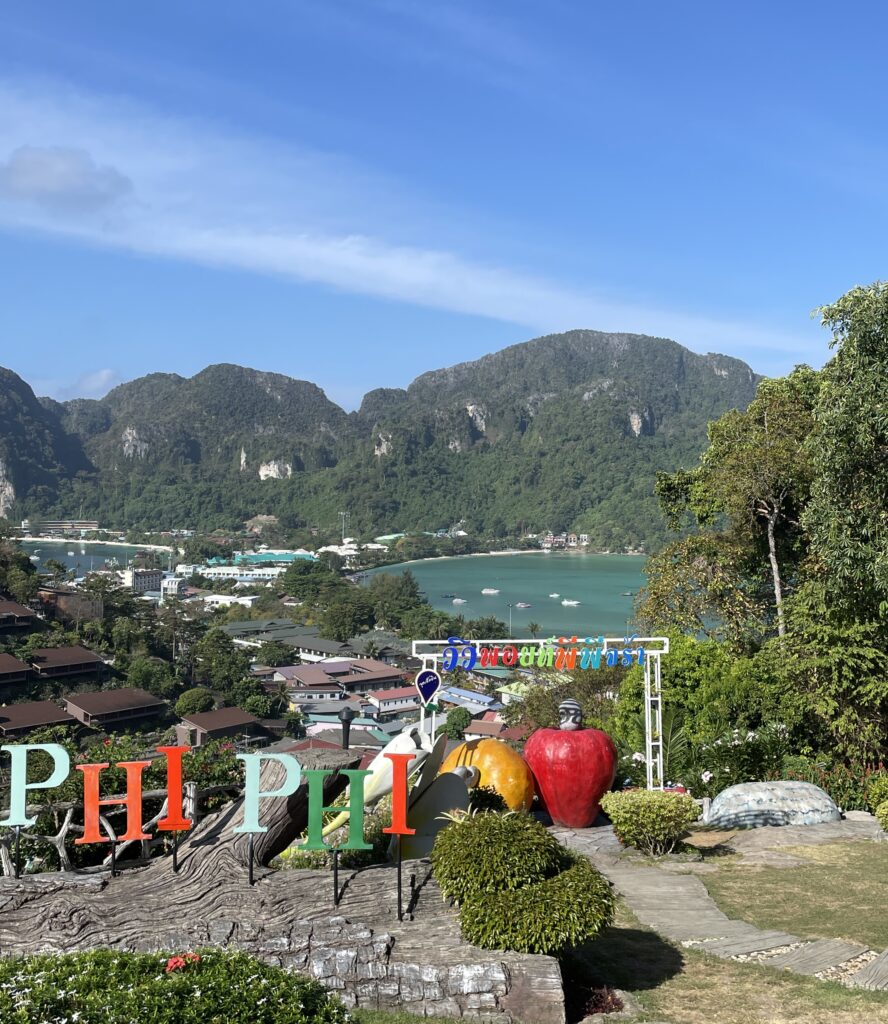 Many will say not visiting Phi Phi Islands when in southern Thailand means your trip was incomplete!
Most visit the Phi Phi Islands from Phuket or Krabi for a day trip, but those doing so are missing out on the atmosphere of Phi Phi Don (the main island).
Come to Phi Phi Don and do your tours from there; the main island is worth spending at least one night in!
Phi Phi Don is the main island inhabited by 5000+ residents in the middle of the Andaman Sea; it's best known for its nightlife, wide cuisine variety, and exceptional natural surroundings.
Recommended Stay Time: Maximum 2-3 Days
Krabi Town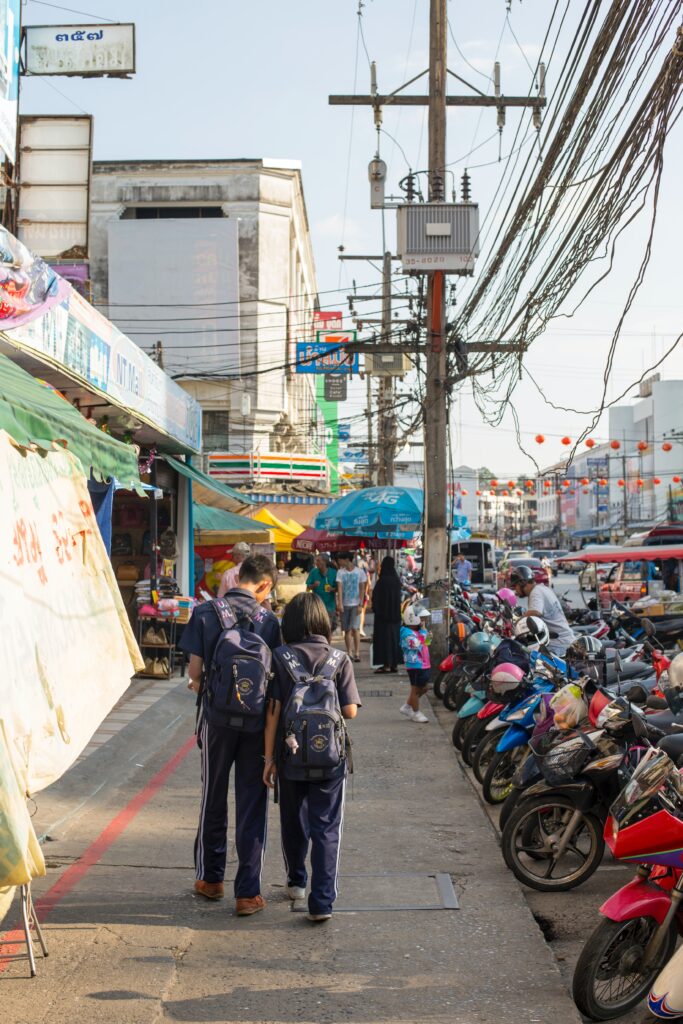 While most of Krabi's destinations are known as tropical paradise, Krabi Town is a standout different.
Krabi Town is the capital of Krabi province; here, you'll experience a more authentic experience amongst locals who call Krabi home.
Best described as a relaxing river town, Krabi Town is known for its night markets, many hostels, mountainous surroundings, and many activities! It's the cheapest place to visit in Krabi.
Recommended Stay Time: Spend 2-3 Days
Ao Nang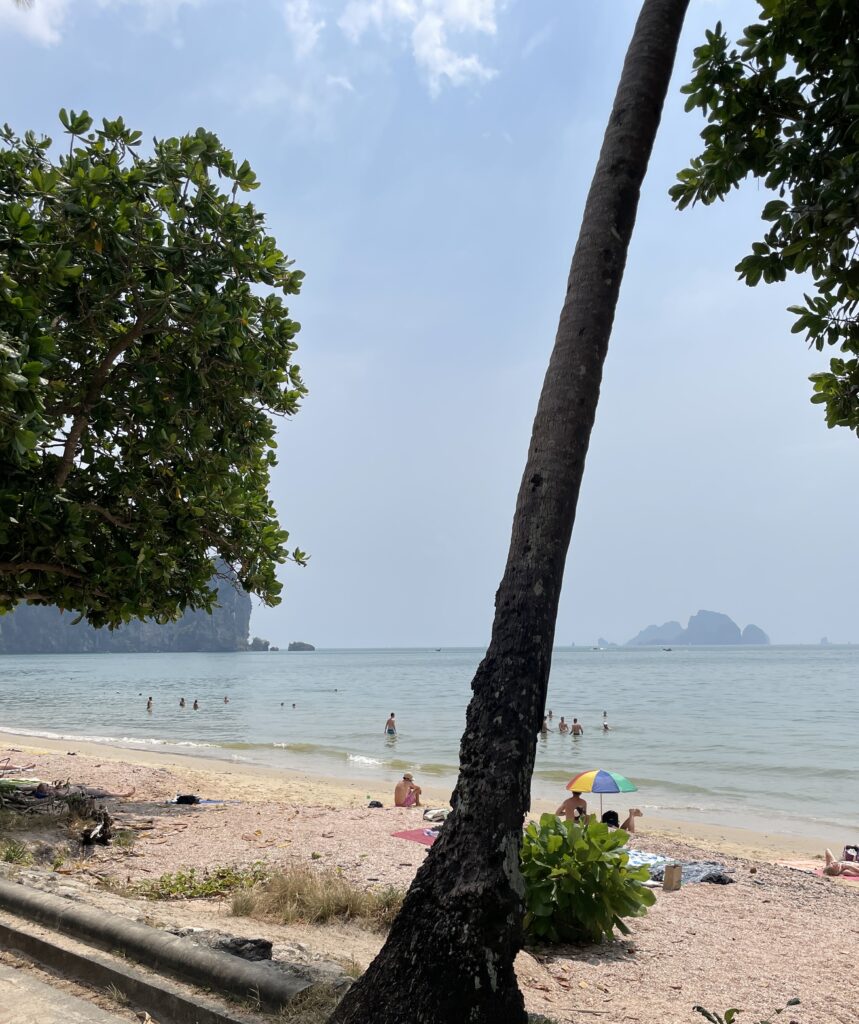 Neighboring the famous Railay Beach, Ao Nang is a popular resort town in Krabi known for its well-developed infrastructure.
Its main attraction is Ao Nang Beach, and along its long main road, you'll find countless large resorts, boutique hotels, hostels, and many restaurants to choose from. You'll even find large American fast-food chains; it's that touristy.
Ao Nang makes for an excellent base for those looking to do many tours in Krabi, and its docks offer many island adventures to visit, including the Hong Island, Krabi 4 Island tour, Phi Phi Islands, and more!
Recommended Stay Time: Spend 2-4 Days
Koh Lanta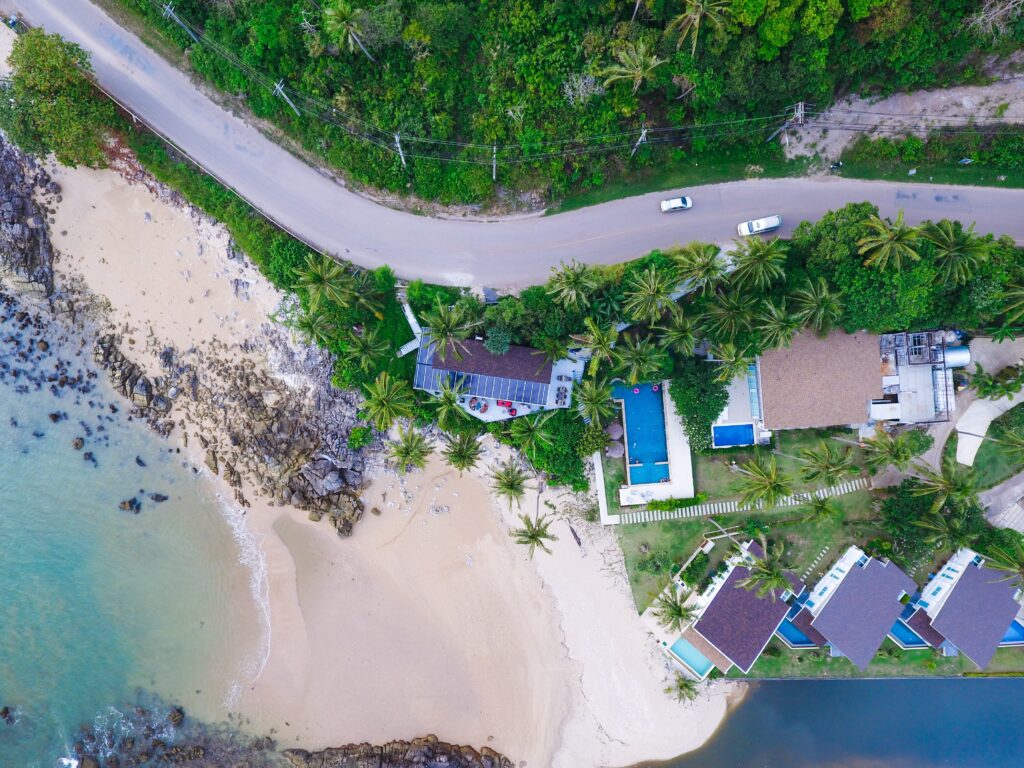 Located south of the above destinations, Koh Lanta is known for its lush tropical landscapes, stunning viewpoints, and alluring vibrant blue waters.
Along Koh Lanta's west side, you'll find many small beach towns, and on its eastern end is the Old Town with its famous night market. It's an ideal island for a few days and weeks for those who travel often.
Koh Lanta isn't as famous as the other Krabi destinations mentioned above, but frequent visitors of Thailand describe it as "a best-kept secret"; while you will find tourists on this island, it's not as frequented as other famous islands like Phuket or Koh Samui!
Recommended Stay Time: Spend 3-5 Days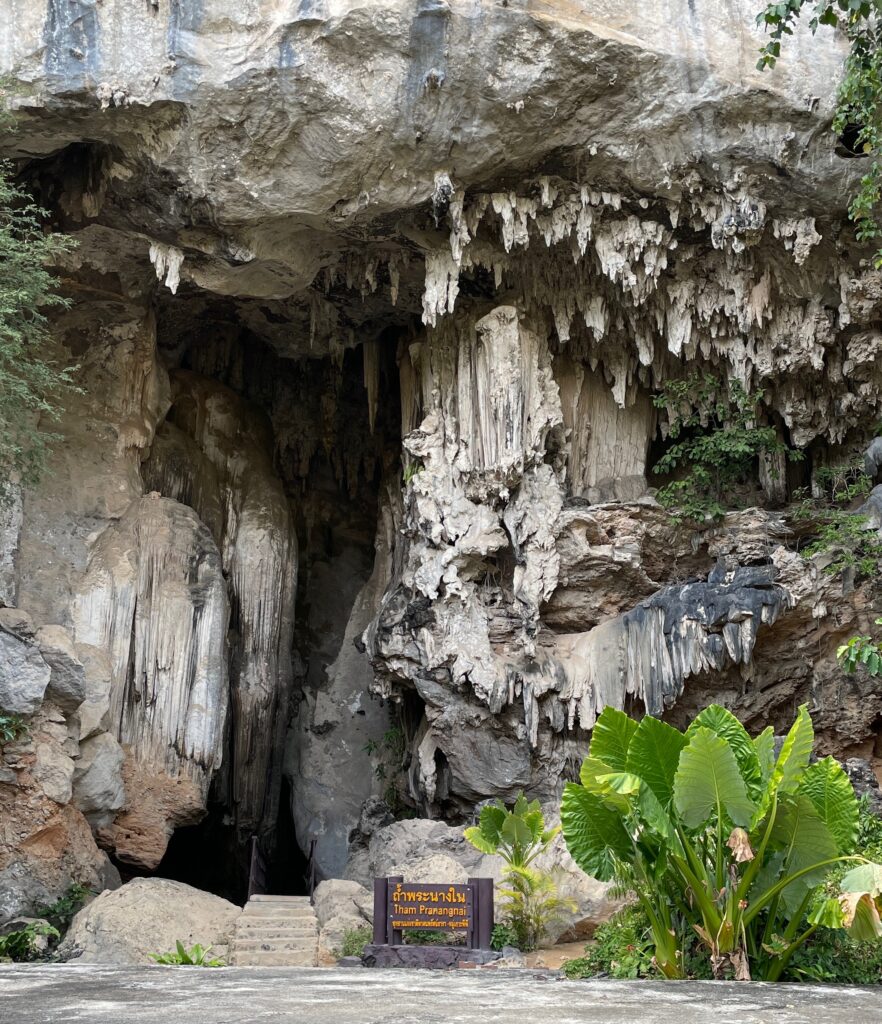 Is Krabi Worth Visiting? — Final Thoughts
Could you let me know if you are convinced in the comments? What do you think? Is Krabi worth visiting?
Yes, Krabi is worth visiting; a trip to southern Thailand would only be right with visiting at least one place in Krabi!
The nature, limestones, beaches, and breathtaking surroundings are best captured in Krabi, and you must visit!
RELATED: 11 Cheapest Places in Thailand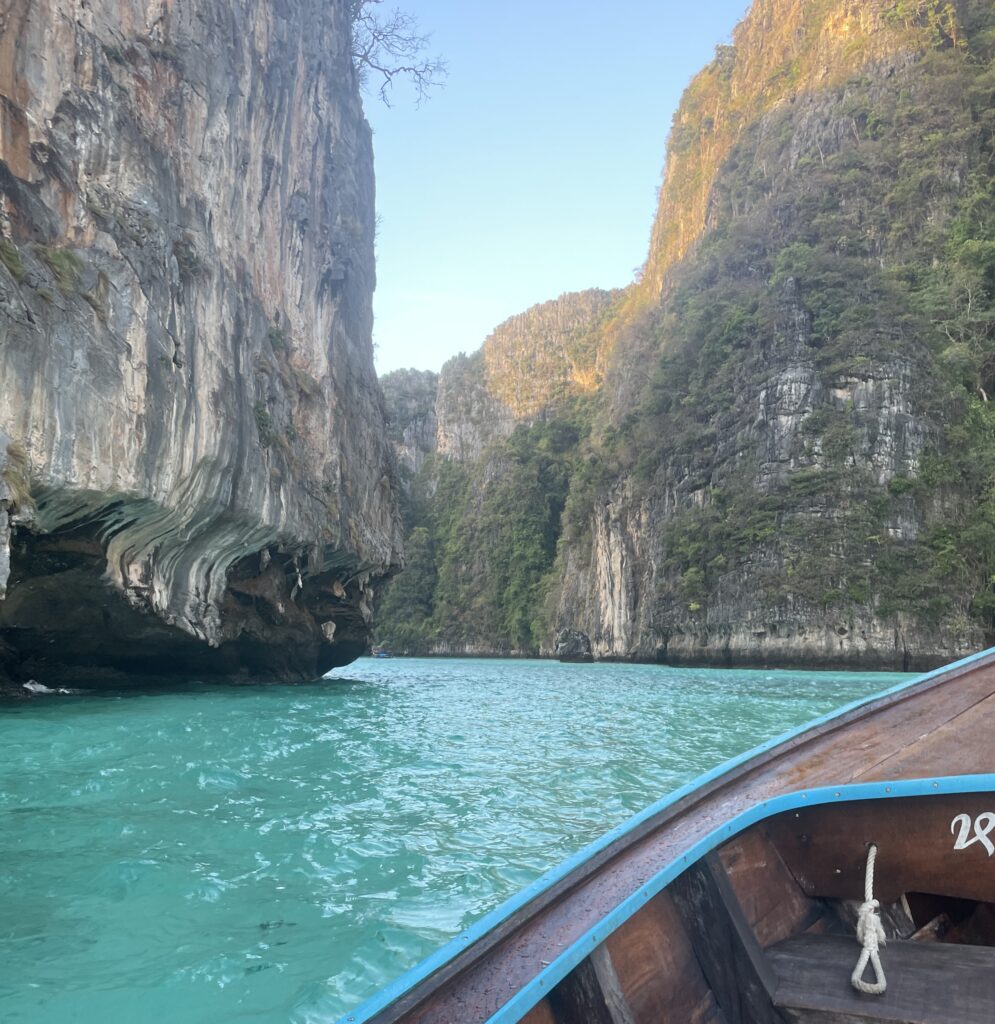 Subscribe to Travel Hiatus!
Receive updates on my latest posts, insider travel tips & the best destination guides to your inbox!
Happy & Safe Travels
---
Planning Checklist
---
Disclaimer: Please note that some of the links shared in this article might be affiliate links; this means that at absolutely no extra cost to you, we will earn a small commission for any sales generated through this article and/or this website. We recommend products/services we've either used or researched thoroughly – Thank you for supporting us so we can continue to share helpful travel content!