8 Beautiful Cities in Mexico to Visit
One of my favorite countries to visit in the world is Mexico. There are many beautiful cities in Mexico, each with its characteristics.
Mexico has some of the world's most beautiful beaches, vibrant cities with unique architecture, many traditions, and a rich heritage. Mexico has a long history that goes back to the Mayan era.
Many international tourists from around the world visit many cities in Mexico annually, and it's relatively easy to see why. Because Mexico is a large country, no matter what you're looking for in a tourist destination, you will find it here in Mexico.
Lastly, we must remember to mention the cuisine in Mexico. It's well-known internationally. I mean, who doesn't love Mexican Food?
What are the 3 most popular cities in Mexico? – Remember, we're referring to cities and not all places in Mexico.
Are you looking for a big city? Mexico City is perfect. Are you looking for a beach town with lots to do? Playa Del Carmen will do the job. Or are you looking for a small beach town with minimal tourists? Huatulco is the choice for you.
See what I mean? Because of the country's vast size, there's a perfect destination here for everyone!
In this article, I'll be covering some of the most charming cities in Mexico; having gone to all of these cities myself for several days, if not weeks, I was able to grasp a good idea of each city.
If you're debating on which city to visit in Mexico, this list should make choosing where to go easier!
Cities in Mexico to Visit #1-2
Mexico City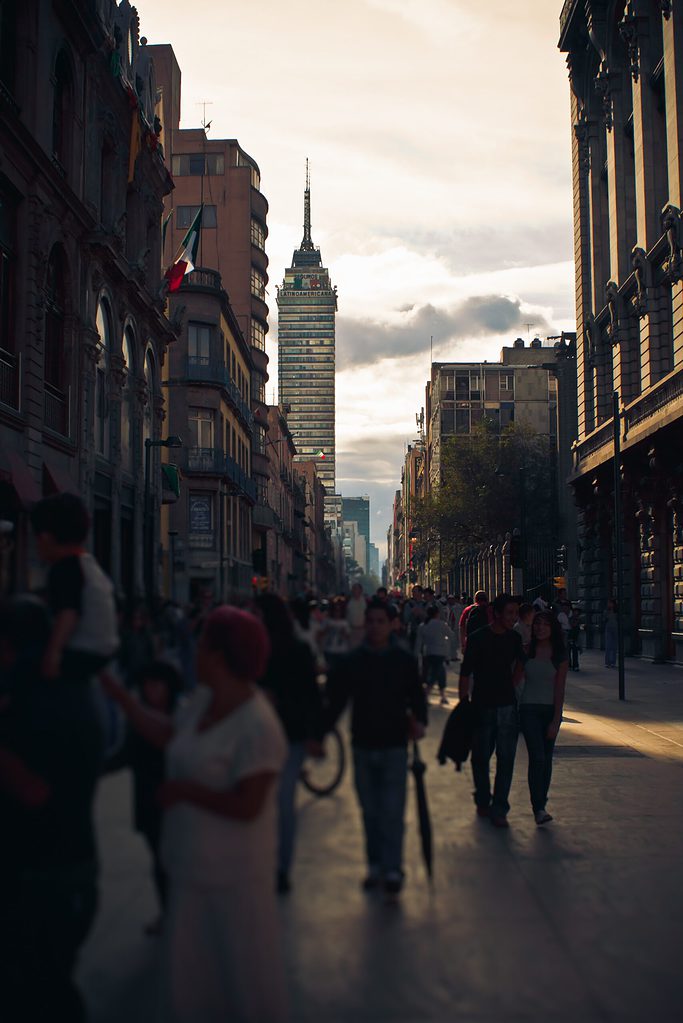 We are starting with the capital of Mexico, Mexico City, one of the most populated cities in Mexico. Mexico City ranks alongside New York, Tokyo, and London as one of the world's most vibrant and dynamic cities.
Mexico City has many significant shopping areas, plentiful restaurants, and cafes on every corner. The city is home to over 1200 galleries and several world-renowned museums. The city is also home to one of the most beautiful parks in the world, Chapultepec Park.
Mexico City is unique compared to many cities worldwide because it has so many different areas with its atmosphere. The city as a whole feels like several small cities tied up into one.
Many dismiss visiting Mexico City when thinking of destinations to see in Mexico, it may not have a beach close by, but Mexico City is a Must-Visit.
Mexico City is vibrant, busy, and beautiful. Mexico City has it all: huge, open parks to grand cathedrals and theatres, tree-lined cafes adorned with street art, and more attractive places to explore.
Planning Your Trip to Mexico City, Mexico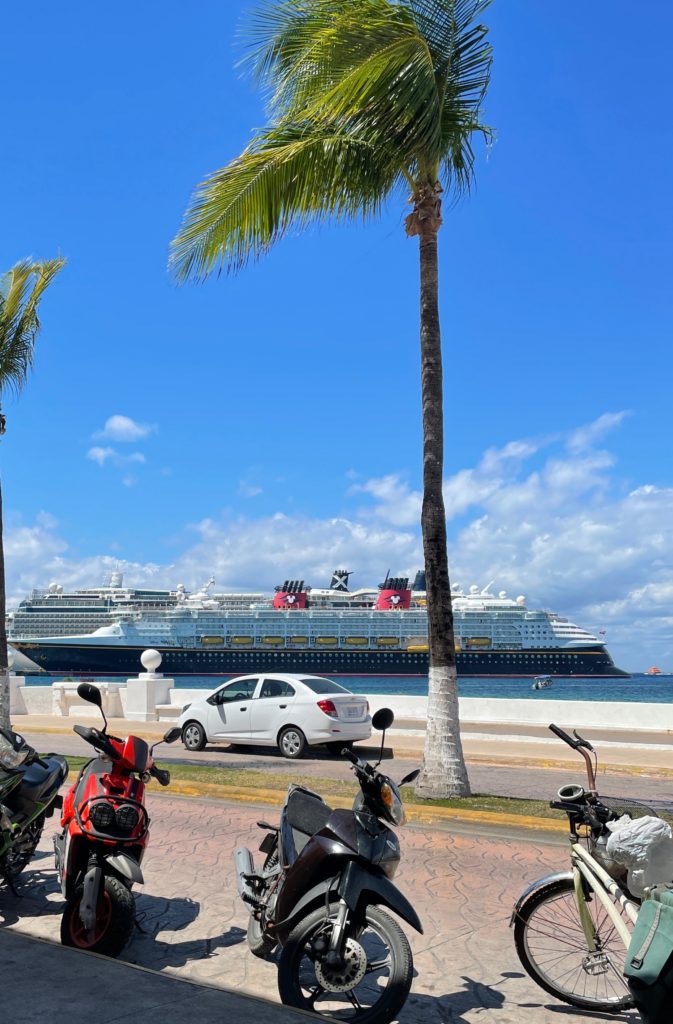 Cozumel is an island located in the Quintana Roo region in Mexico and is also one of the largest islands in Mexico.
The island is known for being an ideal destination for divers, considering it's home to the second-largest barrier reef in the world.
Regarding the most beautiful cities in Mexico, Cozumel ranks up there. Rich in nature, most of the island is not developed and is full of dense green forests home to many animal species. The downtown area is a full-out city with many shops, restaurants, banks, and just about anything you need.
Cozumel has its own airport so that you can book a flight onto the island!
The island is an absolute oasis with plenty of things to do, diving trips, ATVing around the island, beach clubs, and much more; one cannot be bored in Cozumel, Mexico.
An extended road circles over half of the island, perfect for exploring and finding hidden snorkeling spots.
Planning Your Trip to Cozumel, Mexico
Cities in Mexico to Visit #3-4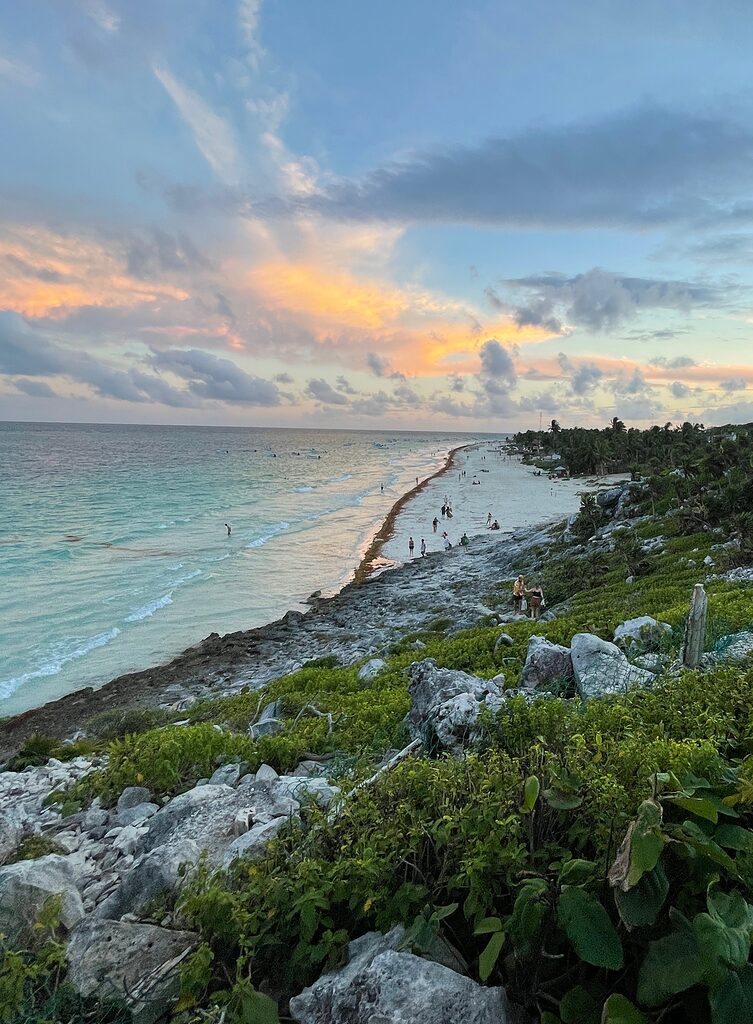 Over the years, Tulum has become one of the top cities in Mexico to visit, without a doubt. Tulum is located along the Caribbean Sea and is only a 2-hour bus/car ride away from its neighboring city, Cancun.
The city of Tulum very much embodies a jungle and beach atmosphere, which is why the town attracts backpackers, yogis, and nature lovers. Tulum is well-known for its restaurants, beach clubs, cenotes, Mayan ruins, and its beautiful main beach next to the Tulum National Park (Parque Nacional Tulum).
Besides Tulum's rich nature, the city is also very much known as a party city. Through the winter months, the downtown area is lit at night with bars, and in the jungles, parties go into the early morning hours with performances from several world-renowned DJs.
Tulum is very much the "place to be" during the winter month; It's one of the most popular cities in Mexico. Though the city is spread out, if you're looking to relax, being far away from the partying is easily avoidable.
Planning Your Trip to Tulum, Mexico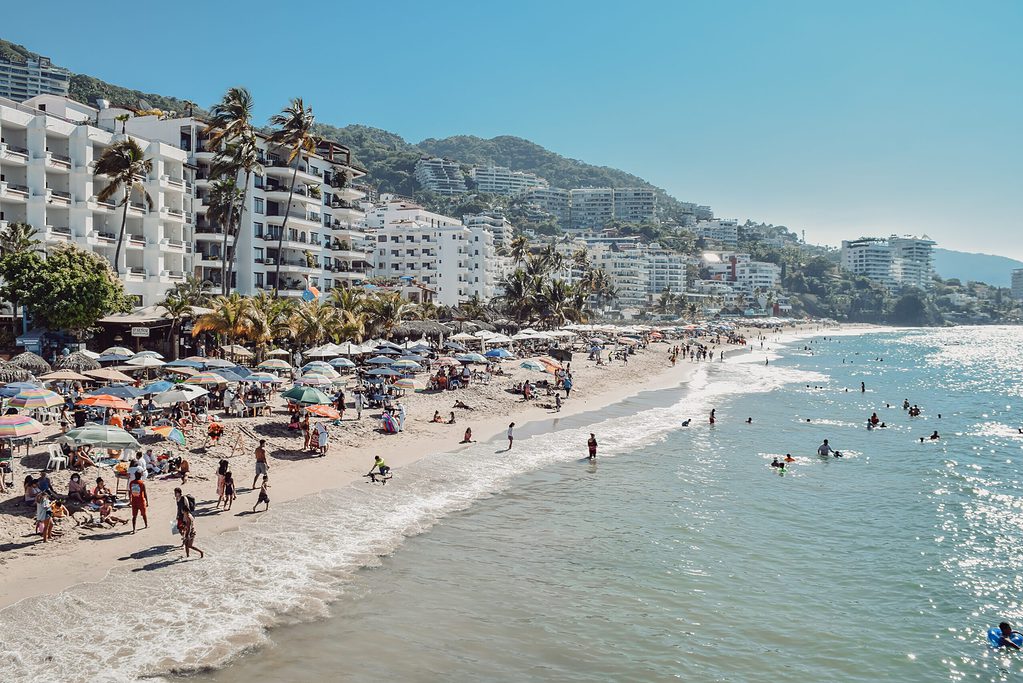 Located on the Bay of Banderas, along the Pacific Coast of Mexico. Puerto Vallarta is well-known for its beautiful beaches, lively nightlife, luxury resorts, and being home to the Sierra Madre mountains.
Puerto Vallarta is full of culture and things to do. The city has many attractions, including the main boardwalk, vibrant nightlife, lush green mountains, and luscious forests. Puerto Vallarta offers something for everyone, whether you're looking to go shopping, relax on the beach, or hike and find hidden waterfalls and natural pools.
Fun fact: the movie The Night Of The Iguana was filmed here back in 1964, starring Elizabeth Taylor
Puerto Vallarta is a great place to visit if you're looking for a city in Mexico with a lot to offer — beautiful beaches, nature, solid ties and indigenous cultures, and great food.
Planning Your Trip to Puerto Vallarta, Mexico
Cities in Mexico to Visit #5-6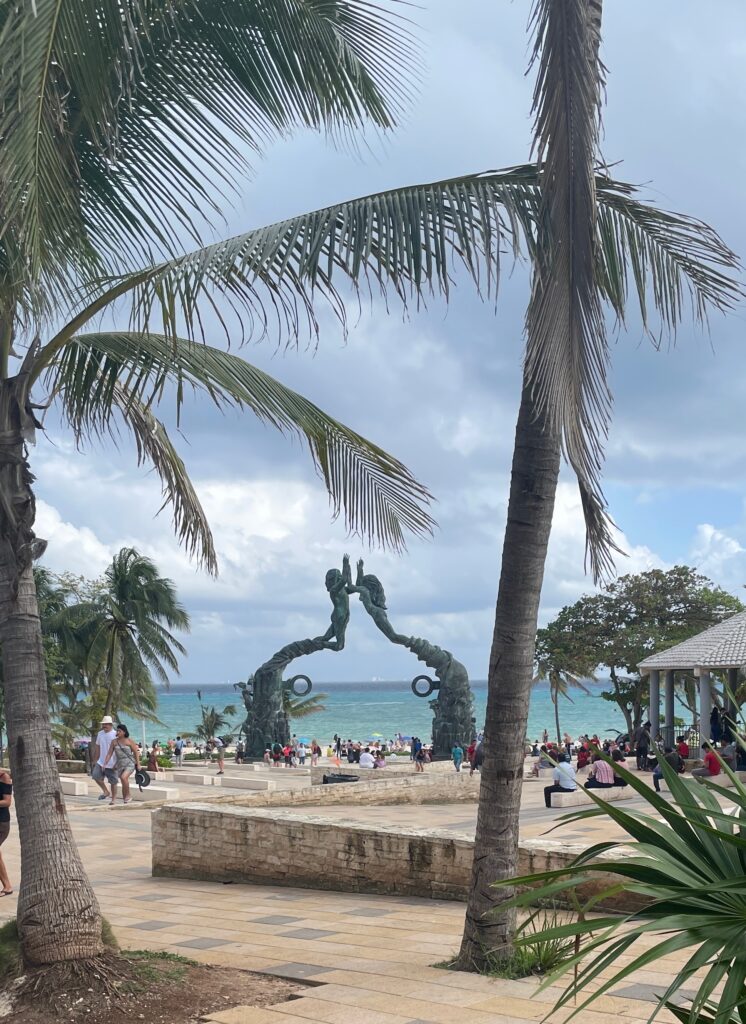 Playa Del Carmen is a beautiful beach city located along the Quintana Roo region along the Caribbean sea. Once a small fishing village over 12+ years ago evolved into a full-blown city home to many ex-pats/digital nomads, attracting thousands of tourists annually.
Playa is one of the best places to live in Mexico because of its convenience.
Over the years, Playa Del Carmen has undergone a lot of development. Today it is home to many shops, restaurants, clubs, and everything you may need in a city.
It's most well-known for its main beach, great restaurants, and being relatively close to other popular Mexican city destinations.
The Cozumel Island is direct across from Playa Del Carmen and can be reached by a 40-minute ferry from downtown Playa Del Carmen. Also, both Cancun and Tulum are a one-hour drive from Playa.
Playa Del Carmen is referred to as "Playa" by locals for short (Playa means "Beach" in Spanish)
The absolute best part about Playa is how walkable the city is; you don't need a car or taxi for the most part, and you can walk just about everywhere. The entire town is connected by a street named 5th Avenue, jam-packed with bars, restaurants, nightclubs, and many businesses trying to sell everything.
Planning Your Trip to Playa Del Carmen, Mexico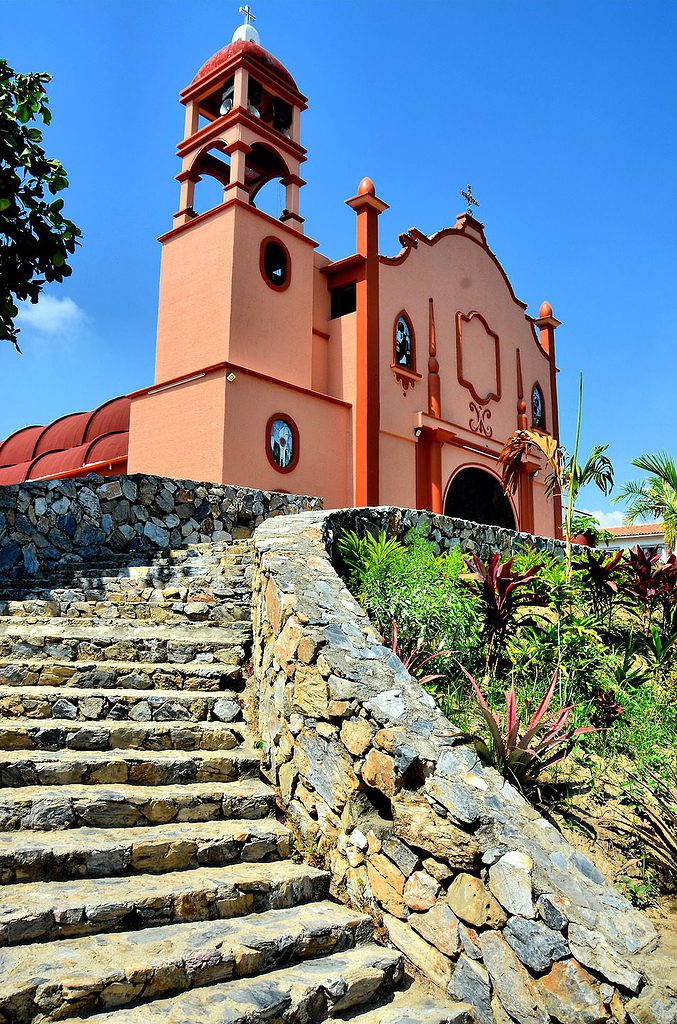 Santa Maria Huatulco (or Huatulco as it is commonly known) is a small Mexican beach town famous for being home to some of the most beautiful beaches in all of Mexico and its relaxed beach lifestyle.
Huatulco is different from any of the cities on this list; it's the least developed city on this list. But that's part of the charm in Huatulco; it's a quiet underdeveloped beach town with minimal tourists visiting.
There is plenty to do in Huatulco; it's an ideal place for day snorkeling trips on the water, dolphin/whale watching, and making day trips to beach towns close by, Puerto Escondido being the most famous one.
No matter which city you visit in Mexico, purchase travel insurance beforehand.
Beautiful beaches, great food, gorgeous sunsets, lush jungle landscape, very few tourists, and home to a small ex-pat community make Huatulco an ideal beach town for those looking to relax in peace.
If you're looking to wind down, Huatulco is one of the best cities in Mexico to do just that!
Planning Your Trip to Huatulco, Mexico
Cities in Mexico to Visit #7-8
Merida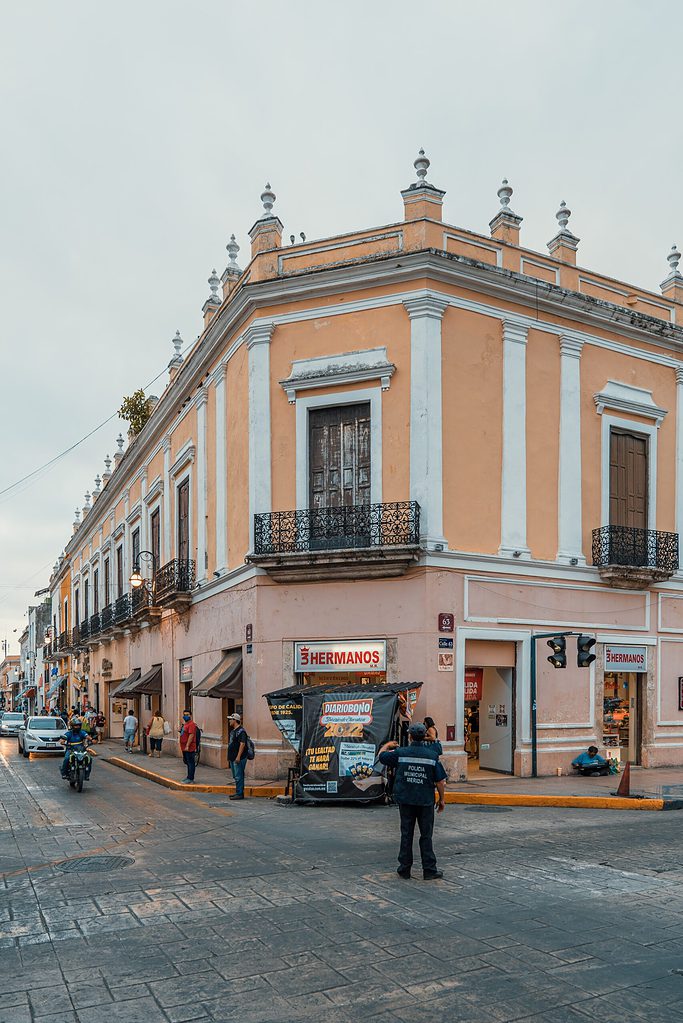 Merida, also known as the multi-colored city, is one of the many colonial cities in Mexico and is the capital of the Yucatan state. Merida is known for its fantastic museums, colorful buildings, shopping, and being the closest big city to the world-famous Chichen Itza.
As a whole, Merida is a walkable city and is one big circle, with the Catedral de Merida church in the center of the town. Yucatan cuisine is best represented in Merida; many tourists come here just for the food. I can confirm that the food is fantastic here and worth the trip!
The city is close to many attractions outside of it, such as Uxmal, a Mayan archaeological site; Izamal, a small city referred to as the Yellow City; and two small beach towns, Sisal and Progreso.
Planning Your Trip to Merida, Mexico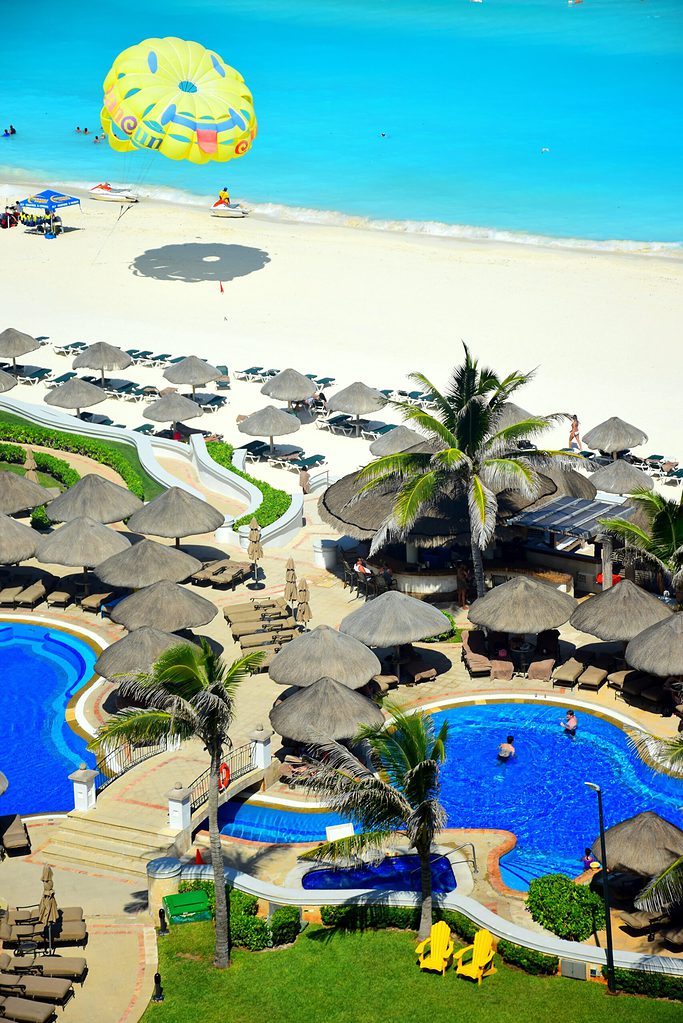 If you live in North America, you've most likely either gone to Cancun, Mexico, or you have friends who've been. Cancun has many attractions, large resorts, and long beach shorelines, attracting thousands of tourists yearly.
Cancun is perhaps the most popular city in Mexico. It's easy to see how it's Mexico's Las Vegas. There are many shops and plenty of tourists who party until the early hours. And the Hotel Zone in Cancun is an extensive beach shoreline with beautiful beaches.
If you're curious why I've placed Cancun as last on this list, it's because Cancun has got to be the most Americanized city in all of Mexico.
The town has its culture, and if you leave the main tourist full areas, you can get some fantastic local cuisine. But for the most part, most people who come here don't do that, and the tourist areas here are so large that most don't bother leaving them!
Planning Your Trip to Cancun, Mexico
What are the Safest Cities in Mexico?
As a whole country, Mexico has a bad reputation regarding violence and corruption.
Just take a few moments to Google things, and you'll see for yourself. But that doesn't mean all of Mexico isn't safe; just like all countries have cities and areas you may want to avoid, Mexico is the same.
Keeping that in mind, for the most part, all of Mexico's tourist hotspot cities are safe. But that doesn't mean there aren't crimes occurring there and bad things don't happen.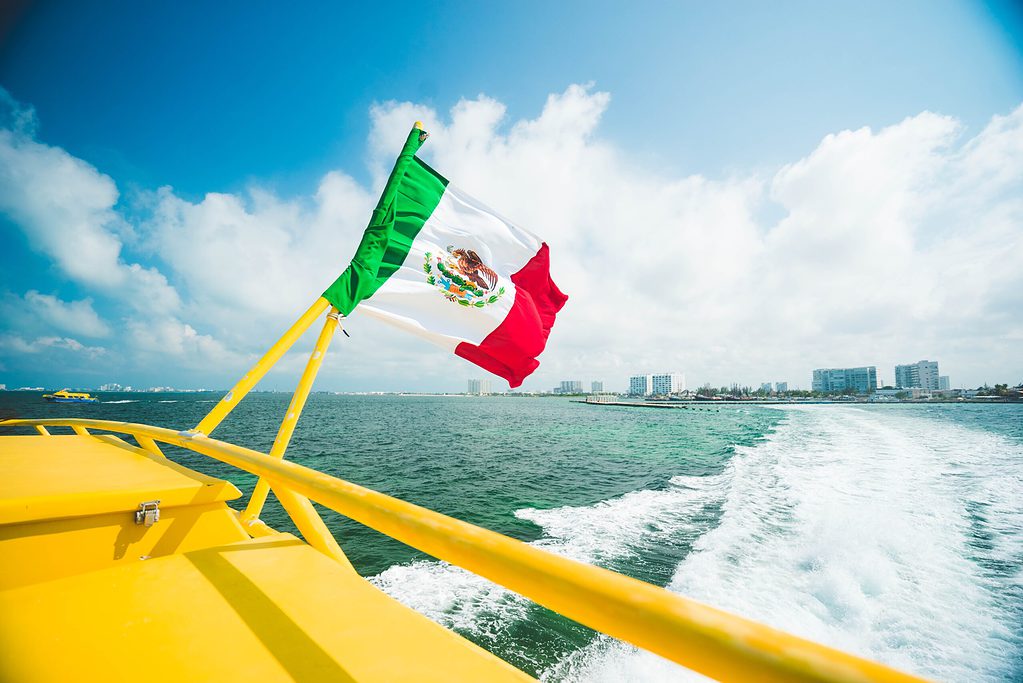 I've stayed in Mexico for extended periods over the year and have friends who're locals in most of the cities I've listed. They all say the same thing, be street-smart, meaning always watch your belongings, be aware of your surroundings, avoid dark streets, and don't involve yourself in any nefarious activity.
You should be fine if you follow these simple big-city safety tips. If you'd like to know more, I've covered this topic with a ranking of the 9 safest cities in Mexico; give it a read!
My Favourite Cities in Mexico I've Visited
Before you consider my favorite cities to visit in Mexico, please be sure to know what type of vacation you're looking to have.
I've described under each city what you should expect and why the city would or wouldn't be a good choice for you to vacation at. Nonetheless, here is my top three city ranking.
Home to some of the most beautiful coastlines in Mexico, Huatulco is a perfect small beach town with minimal tourists (except when a cruise ship docks there for the afternoon).
An ideal place to wind down without too much going on.
I loved visiting Huatulco; I describe it as the perfect place to relax in Mexico.
The city is very safe and is home to a community of ex-pats from the US/Canada. There are several small cities close by to visit, including Puerto Escondido, which I highly recommend.
Playa Del Carmen or Puerto Vallarta
Both are similar choices; these cities are well-developed beach towns that are very walkable but are on opposite sides of the country.
Puerto Vallarta is on the Pacific Coast, while Playa Del Carmen is in the Quintana Roo region next to Cancun and Tulum.
Both cities are accommodating, whether you're visiting with your family and friends or alone. Having visited both, I enjoyed both cities very much; Playa Del Carmen has a lot to do, though I also enjoyed the afternoon hikes in Puerto Vallarta.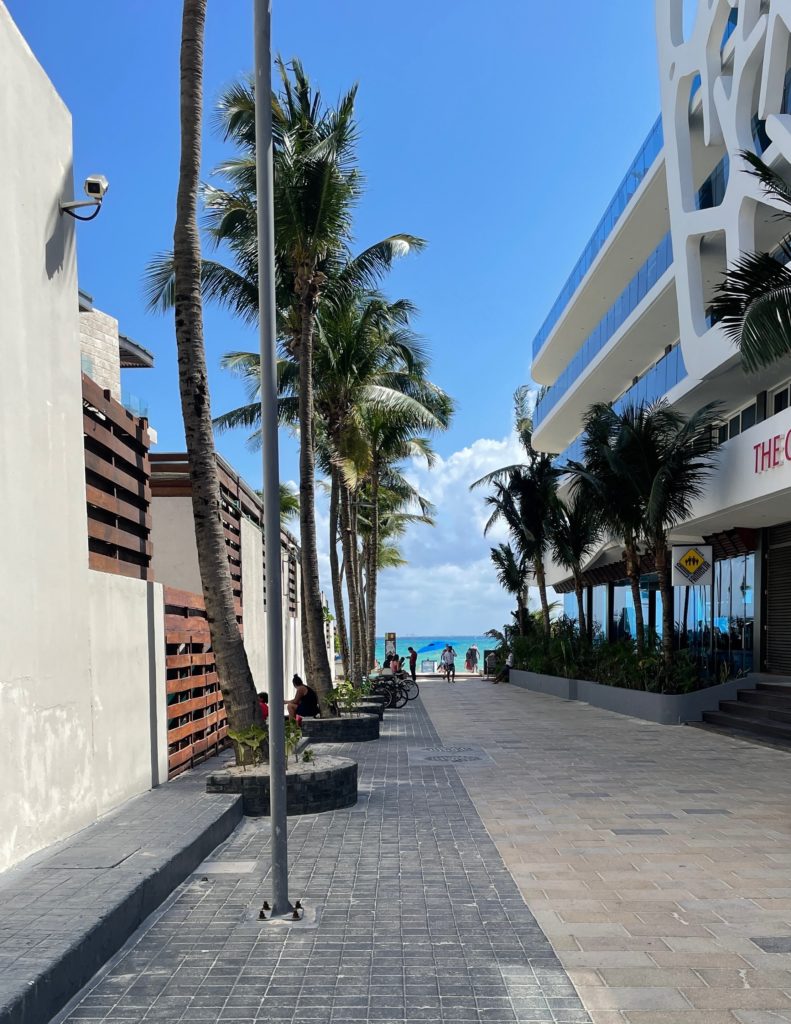 Playa Del Carmen is a bigger city with more to offer and is only 1 hour away from Tulum and Cancun. Also directly across from Playa Del Carmen is the stunning island of Cozumel, which we covered.
Puerto Vallarta is smaller and tends to attract an older, more sophisticated crowd for the most part. Mountains also surround the city with plenty to do, and Sayulita is a famous neighboring city to make day trips to.
A perfect choice for anyone looking to have a bachelorette party or go with a group of friends.
Tulum very much does cater to just about everyone and is beautiful, but for the most part, the crowd who vacations in the city tend to be in their late 20s and 30s. An older ex-pat community is also present here.
Tulum is home to the most beautiful cenotes in the country, the beach here is world-renowned, and the overall atmosphere is quite relaxing. Though it has a party scene, that's one of many reasons tourists visit it.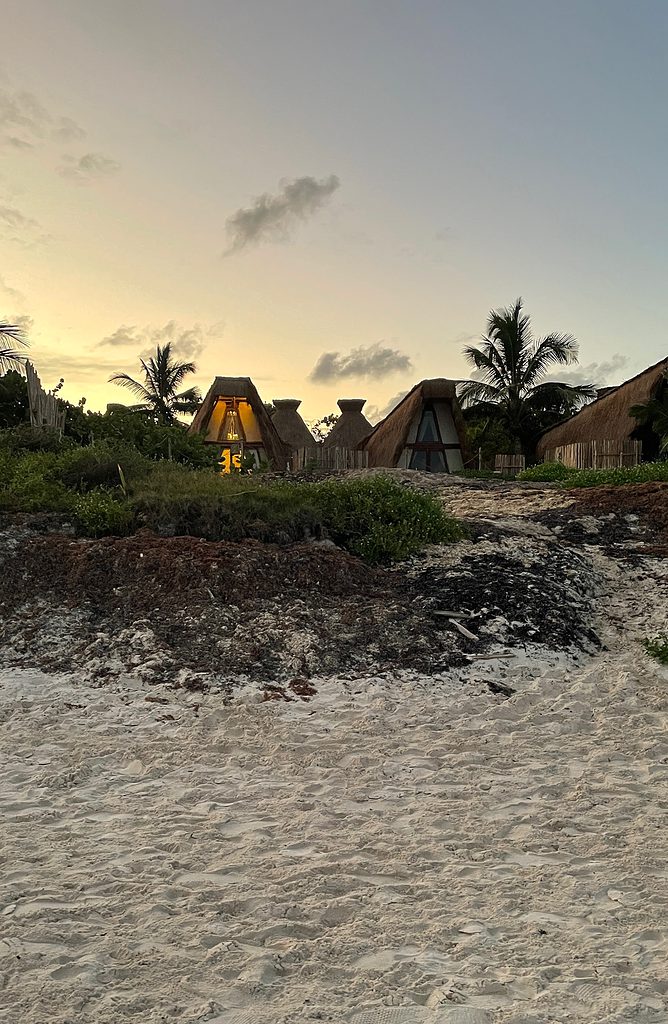 Exceptional food, long days at one of the most excellent beaches in the world, and jungle parties at night. Tulum has everything I love personally, though I dislike how in need of a car you're here. Many either bike around or take a taxi. If it wasn't for the distance of places within the city, Tulum might be second for me.
Remember that Tulum can get quite pricey; the city is known for being "the spot to be during winter months," so the city is full of the well of individuals.
You can find affordable food/accommodation here, but for the most part, it's more expensive than most cities on this list!
Subscribe to Travel Hiatus!
Receive updates on my latest posts, insider travel tips & the best destination guides to your inbox!
Featured Image Credit: Marv Watson via UnSplash
Happy & Safe Travels
---
Planning Checklist
---
Disclaimer: Please note that some of the links shared in this article might be affiliate links; this means that at absolutely no extra cost to you, we will earn a small commission for any sales generated through this article and/or this website. We recommend products/services we've either used or researched thoroughly – Thank you for supporting us so we can continue to share helpful travel content!