12 Cheapest Places to Live in the World 2024
Are you looking for a new cheap country to relocate to for a few months, possibly permanently? Look no further; this guide covers the cheapest places to live in 2024!
Along with these countries being cheap, it's important to note that this article is about the most liveable countries and cities, and by liveable, I mean a decently developed city with good WIFI and overall amenities.
You can find cheaper places to live in the world, but after all, people relocate to places that provide at least a bare minimum of conveniences. This article focuses on the cheapest places in the world to live that are accommodating.
Why You Should Move
Whatever it may be, do as your heart desires; my only piece of advice is to do it. If you can, go live somewhere else, life is short.
Many of us get used to the same setting and allow the days, weeks, months, and years to pass by. With a mindset of "one day" and that day never coming.
There is so much more out there in the world; after all, travel provides us with personal growth.
The book A Better Life for Half the Price by Tim Leffal influenced my opinion about living abroad. This book and my travels throughout many years inspired me to share the cheapest places to live with you.
This article is for digital nomads and retirees searching for the best places to live where their dollars or euros can stretch further. Also, for those looking for inspiration to become a digital nomad one day!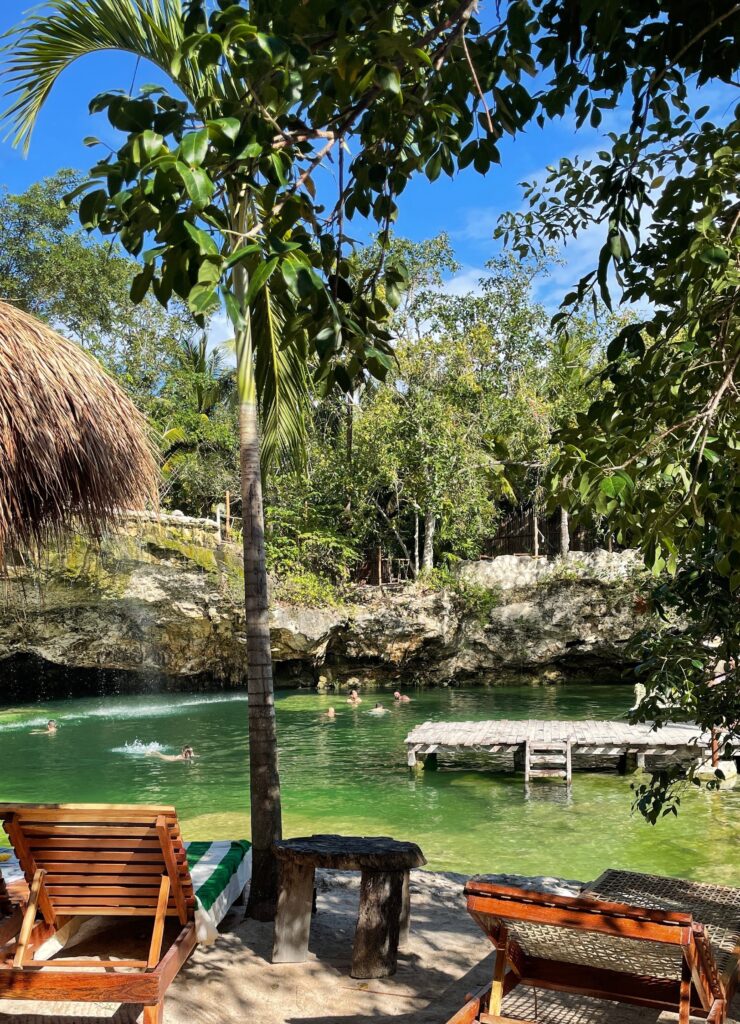 Below each country, you'll find a monthly cost section, including an average of monthly living costs accounting for rent, food, and transportation.
These are average numbers; you can always budget and spend less living in any of these countries. Let's get to it; here are the cheapest countries to live in for 2024.
"Money can't buy happiness, but living in a relatively affordable city sure does impact one's well-being"
All prices in this article are based on the US dollar for anyone looking to do currency conversions.
RELATED: 12 Cheapest Places to Travel
MALAYSIA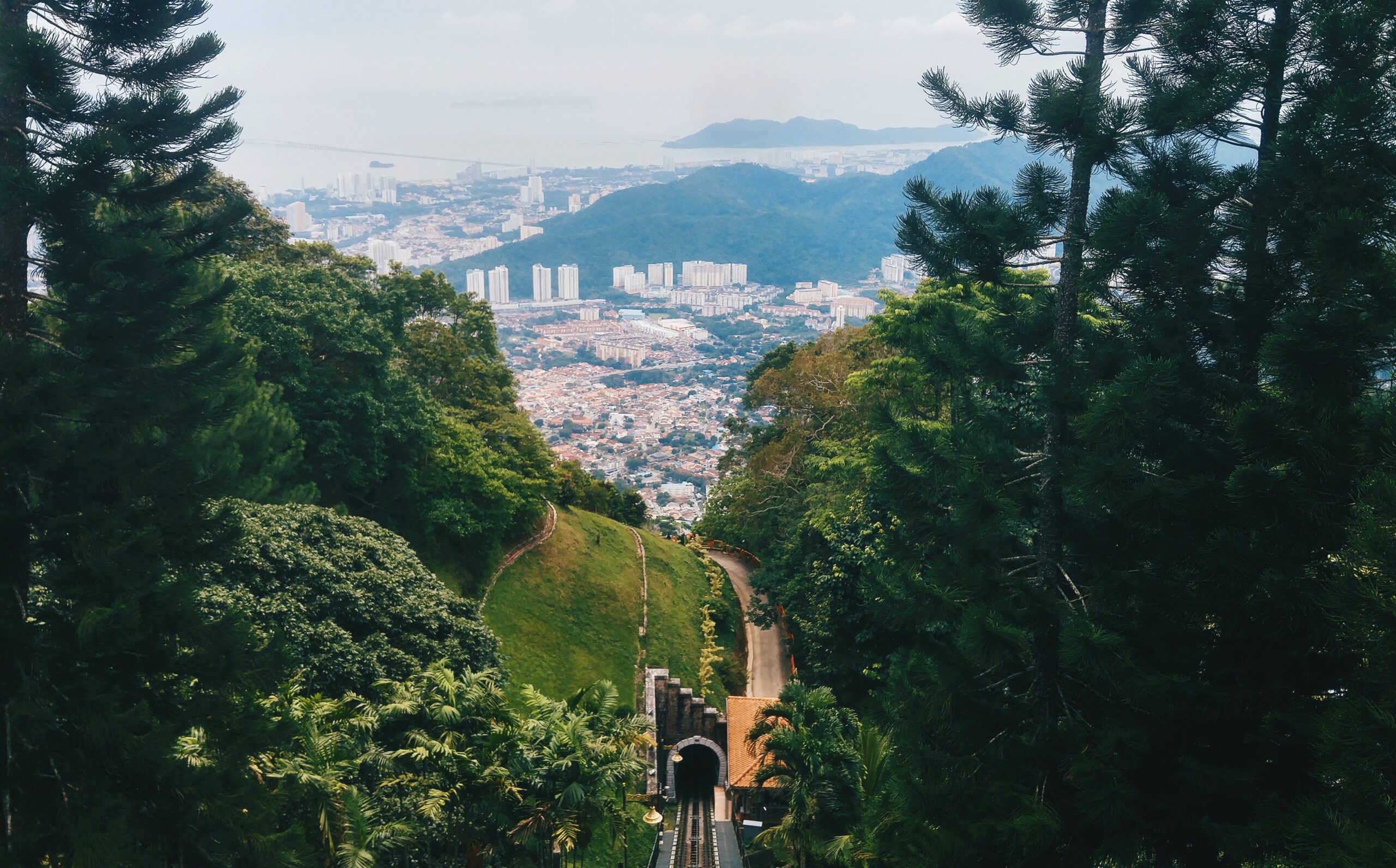 Malaysia has become more popular to visit in the last few years for nomads. Often, it was a country that always shadowed its neighbor Thailand regarding tourism.
This has drastically changed in the past few years, and I can see why. Malaysia has much to offer; more importantly, it's the cheapest liveable country.
There are a few great options when choosing where to live in Malaysia. The most popular places for digital nomads to stay are Kuala Lumpur and Penang. Apartments can be found at reasonable prices through Airbnb or in local Facebook groups.
Having stayed in Kuala Lumpur, I strongly recommend it if you enjoy big cities. In KL, you'll have many great accommodation options, excellent public transport, plenty of bars and restaurants, and great nightlife.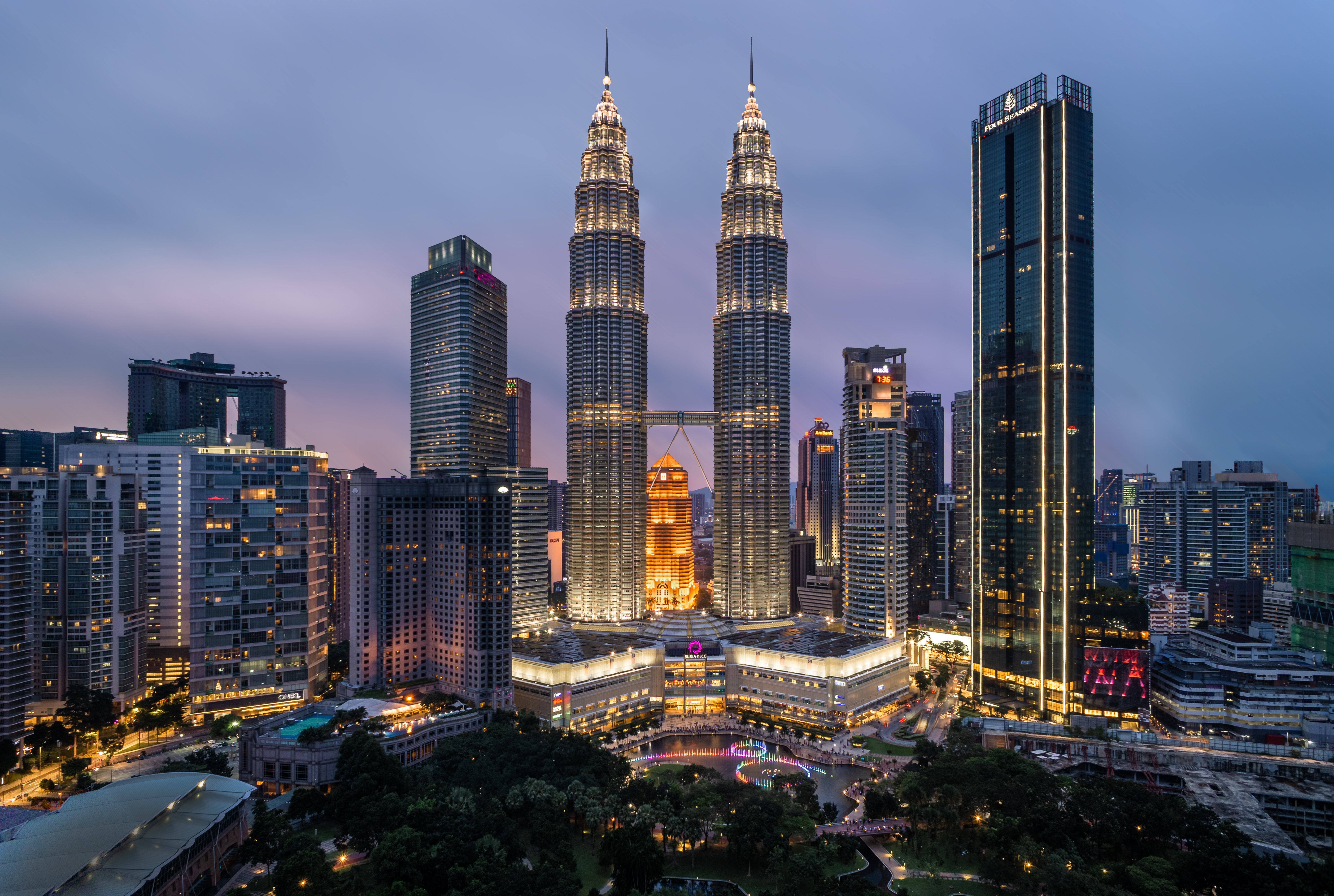 My favorite thing about Kuala Lumpur is how easily accessible and affordable the airport is here—making it very easy to explore all of Asia and that side of the world if you're living in KL.
AirAsia always has great deals to fly to other countries in Southeast Asia from KL for as low as $10-$20.
Recently, Malaysia has focused on attracting tourists and foreign internationals to move there. So I'm sure you'll have a few options if you want to make a permanent move! At an average of $1,290 monthly for everything, Malaysia takes the #1 spot for the cheapest places to live.
Monthly Living Cost: $1,290
Cities to Consider in Malaysia
Penang
Kuala Lumpur
Langkawi
VIETNAM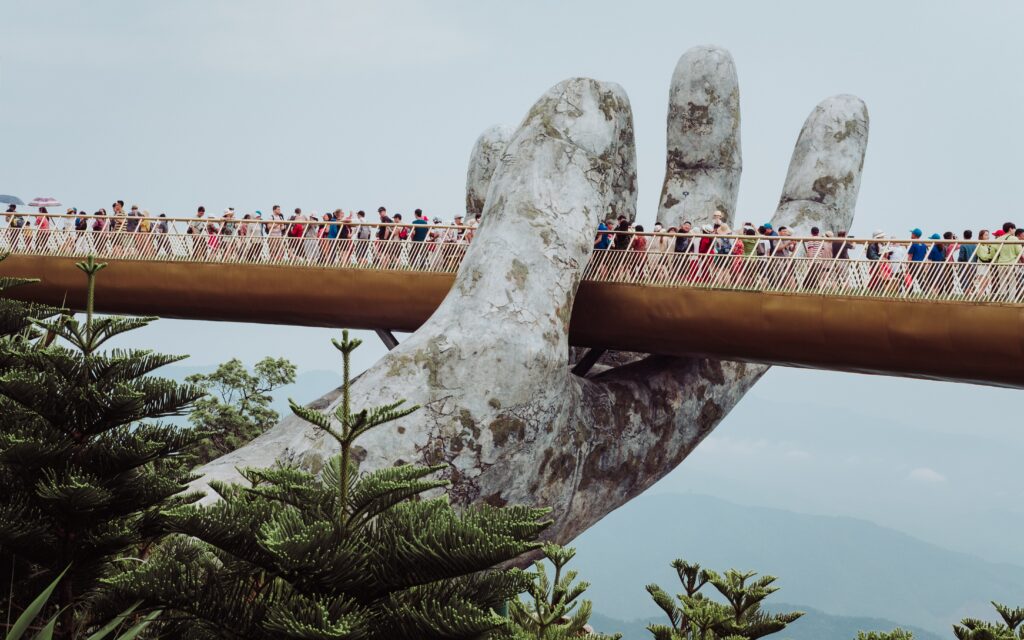 In the last five years, digital nomads and ex-pats have increasingly made Vietnam their home base. Vietnam is small enough to travel around and see the country in smaller chunks.
Vietnam has been one of the cheapest places to live for the longest time, so this ranking is no surprise.
You've got several cities to choose from to locate in Vietnam. But the most popular big cities to live in are Ho Chi Minh City, the capital of Vietnam, Hanoi, and Da Nang, among many other cities.
These cities are perfect for digital nomads or those looking to stay long-term in Vietnam and see how it is. They're full of amenities, affordable high-rise apartments, and plenty of cafes, restaurants, and nightlife to explore.
It's easy to find affordable apartments in Vietnam; I recommend using Agoda, Facebook groups, Muaban, and Airbnb. The average price for a one-bedroom apartment in a city center in Vietnam is $360 US.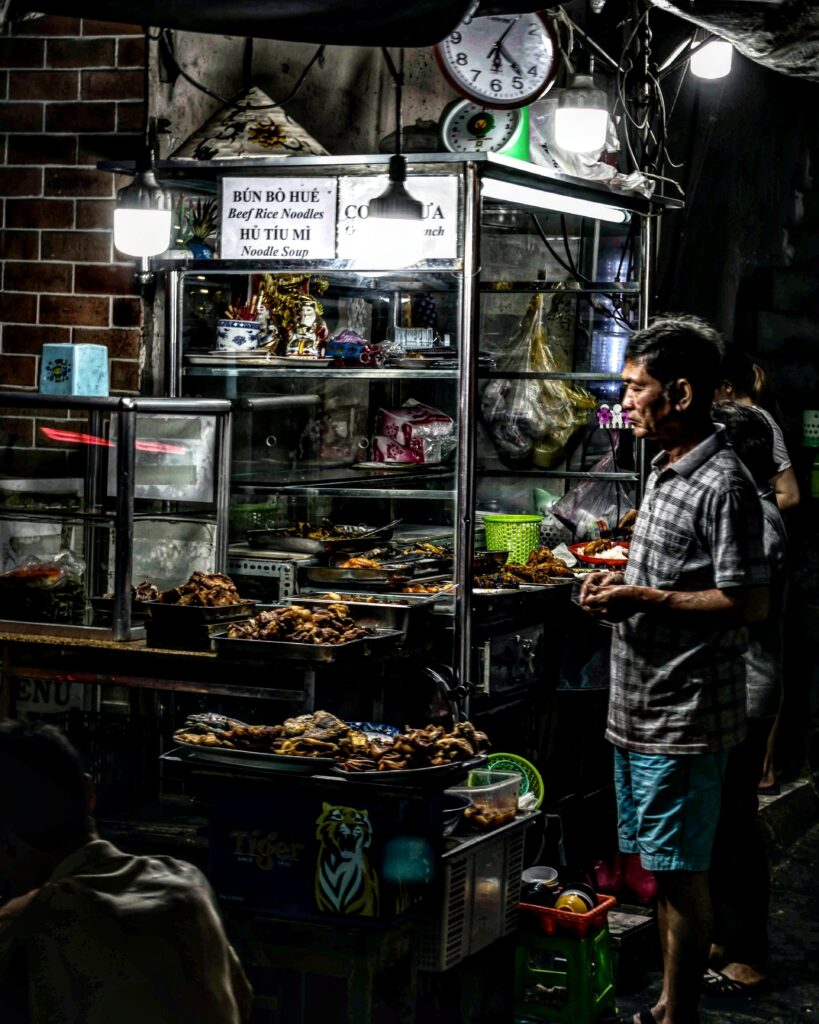 I miss walking in the rain in Hanoi, finding a street-side pho restaurant, grabbing a stool, and eating there. Quick, efficient, and most importantly, delicious. My fondest memory of Vietnam.
Vietnam recently announced a new 90-day tourist visa you can access from the official gov website for most nationalities. If you plan on staying much longer, you can get a six-month or 1-year multiple-entry visa. At only $1,320, Vietnam takes spot #2 as one of the cheapest places to live in the world.
Monthly Living Cost: $1,320
Cities to Consider in Vietnam
Ho Chi Minh City
Da Nang
Hanoi
Nha Trang
Thailand is one of the cheapest places to live and a fantastic place to make your base. Especially if you're looking to escape winters in most countries. The dry season in Thailand is from November to May.
You've got Bangkok and Chiang Mai for big city options and for islands, Phuket, Koh Phangan, Koh Samui, and Koh Chang, amongst others. This is one of many reasons why Thailand is one of my favorite countries to live in. Your options for cities are endless.
Chiang Mai is the perfect city if you're after the cheapest place to live in Thailand. Not only does this city have fast internet, but it's also home to many international ex-pats.
So you won't have a hard time meeting new friends. You can find accommodations, including utilities, in Chiang Mai for around $250 a month. Yes, you read that right!
For transportation in Thailand, I'd recommend GRAB (it's the Uber of Thailand)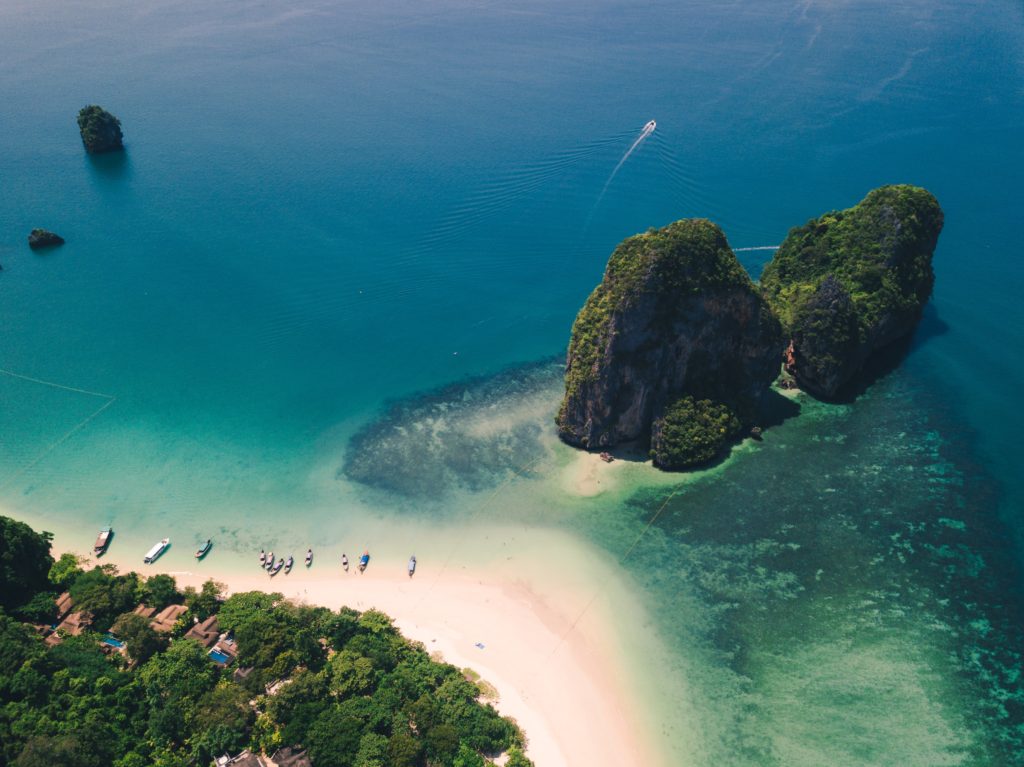 Bangkok is convenient to live in also because of how close everything is; the abundance of amenities you can get at some rentals is excellent. Also, if you're ever tired of the city, a cheap flight to Phuket is possible, or take a 2-hour bus ride to Pattaya for the weekend!
If I had to choose, Phuket would be my favorite place to live in Thailand; the beaches are beautiful.
For visa options, most countries get a 30-day visa entry upon entry with the opportunity to extend another 30 days for a small fee at any local immigration office. If you want to stay longer, look into the multiple-entry visa or a Thailand Elite Visa.
Monthly Living Cost: $1,500
Cities to Consider in Thailand
INDONESIA
When most people think of the words "digital nomad," they first think of someone sitting on their laptop at a local internetwork hub cafe in Bali, Indonesia.
Indonesia is one of the cheapest places to live, the internet is decent, and you're more than likely going to meet friends from all over the world here. There is an entrepreneurial vibe when it comes to Canggu Bali; it's full of company start-ups, bloggers, and entrepreneurs.
Indonesia is one of the most beautiful countries I've enjoyed visiting. The beaches here will take your breath away; they're beautiful, and the country is full of rich nature wherever you seem to go.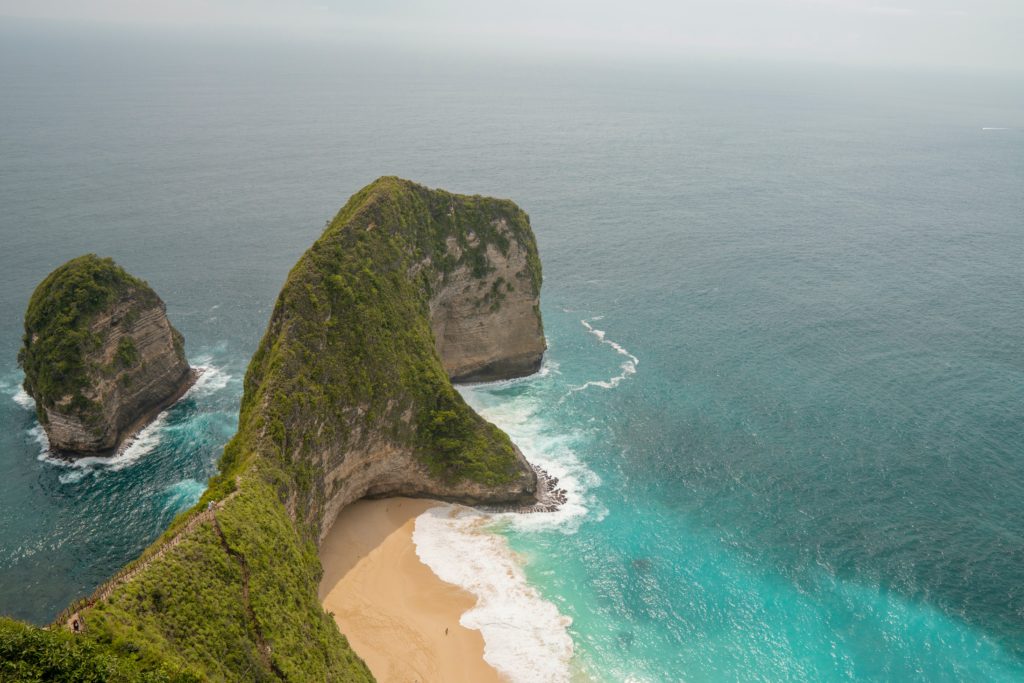 Bali is the best place to live in Indonesia for the quality of a laidback beach life. Although the prices are higher than in other parts of the country, there are more amenities and many ex-pats nearby, which makes it a great place to live.
If you're looking for the cheapest city in Indonesia, Seseh, Bali is the most affordable. You can find a one-bedroom apartment for an average price of $500. Prices like these make Indonesia one of the cheapest places to live in the world.
Monthly Living Cost: $1,700
Cities to Consider in Indonesia
Canggu, Bali
Seseh, Bali
Jakarta
PHILIPPINES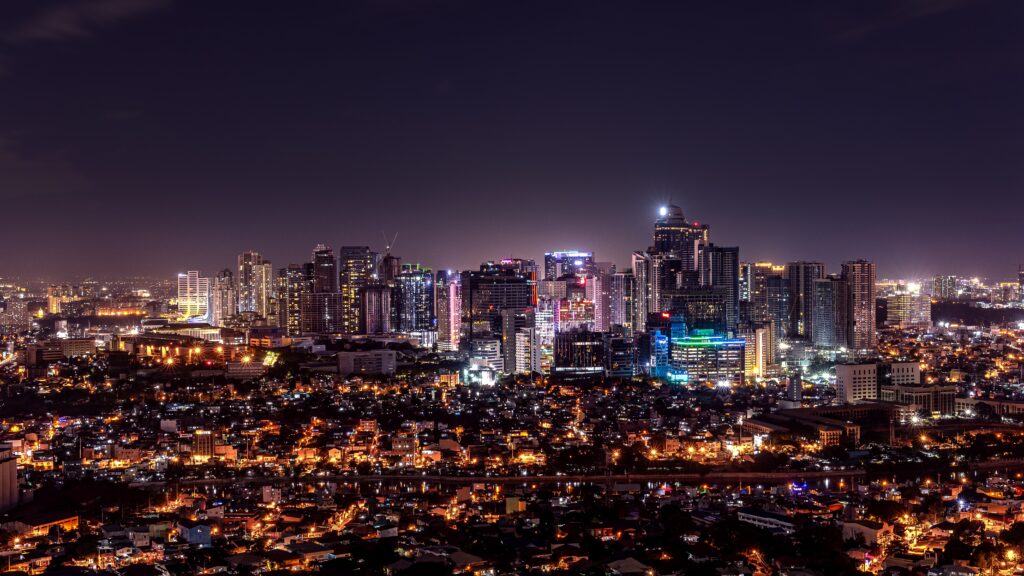 You might have noticed a trend at this point if you're looking for the cheapest place to live in the world. Southeast Asia is home to the cheapest liveable countries in the world.
The Philippines has 7,000+ islands that offer many options for where you can live. Of course, not all these islands are suitable for those looking for a decent internet connection and a vast choice of restaurants.
Manila and Davao City are perfect if you're looking for an ideal bigger city. Cebu City and Iloilo are suitable for those looking for a more island vibe, palm trees, a fresh breeze, and a simple way of living.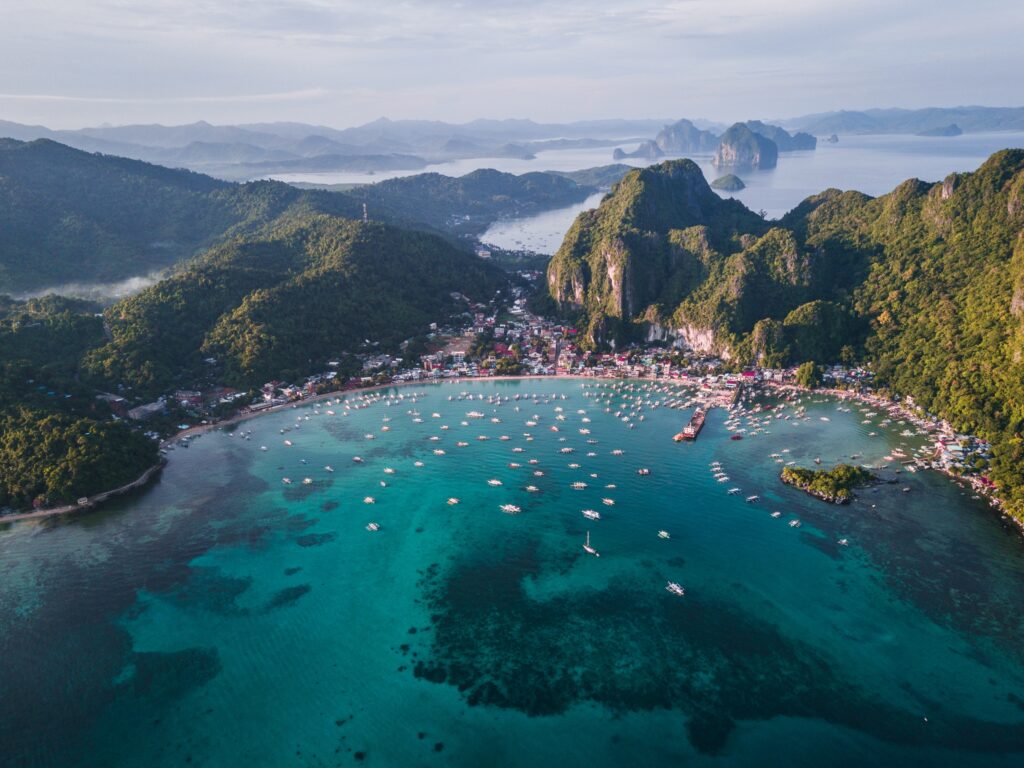 The Phillippines is one of the cheapest places to live in the world. The people are friendly, and it has some of the most excellent beaches in the world.
Monthly Living Cost: $1,720
Cities to Consider in the Philippines
Davao
Iloilo City
Cebu
Manila
COLOMBIA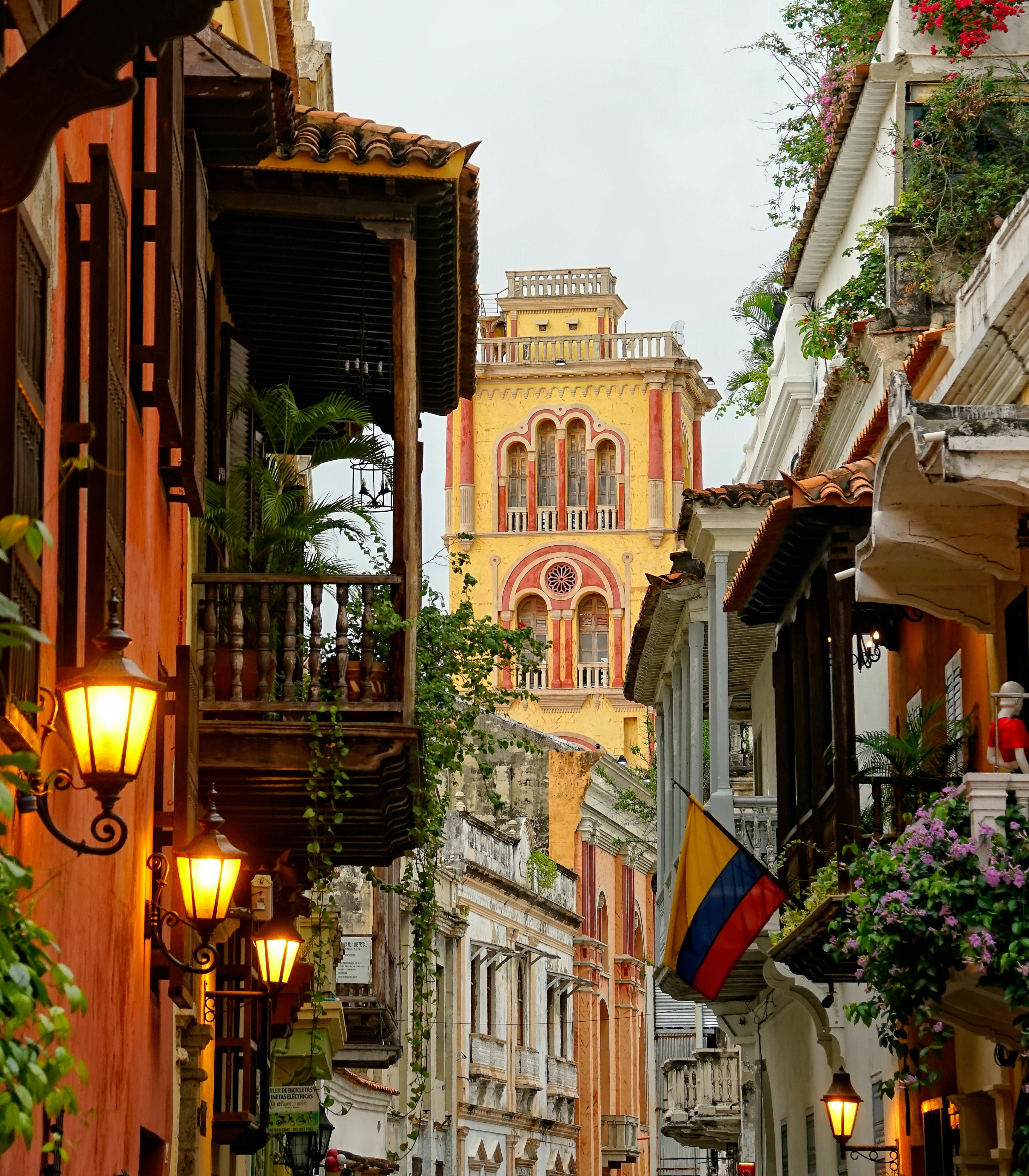 Over the last few years, Colombia has slowly established itself as an up-and-coming major tourist destination. The country is aiming to attract tourists and foreign investment.
Like many cities in South and Central America, this region often has a stigma about safety and security. Make intelligent choices about what neighborhoods or areas you go to. Don't be fooled when a local is approaching you randomly.
You'll meet several ex-pats in the three cities listed below. Initially, I only intended on visiting Medellin and Bogota after making some local friends and having a few drinks discussing travel. They invited me to their Cartagena home, and I was glad I went!
If you enjoy a good party, Colombia is one of the cheapest places to live and has the best nightlife on this list.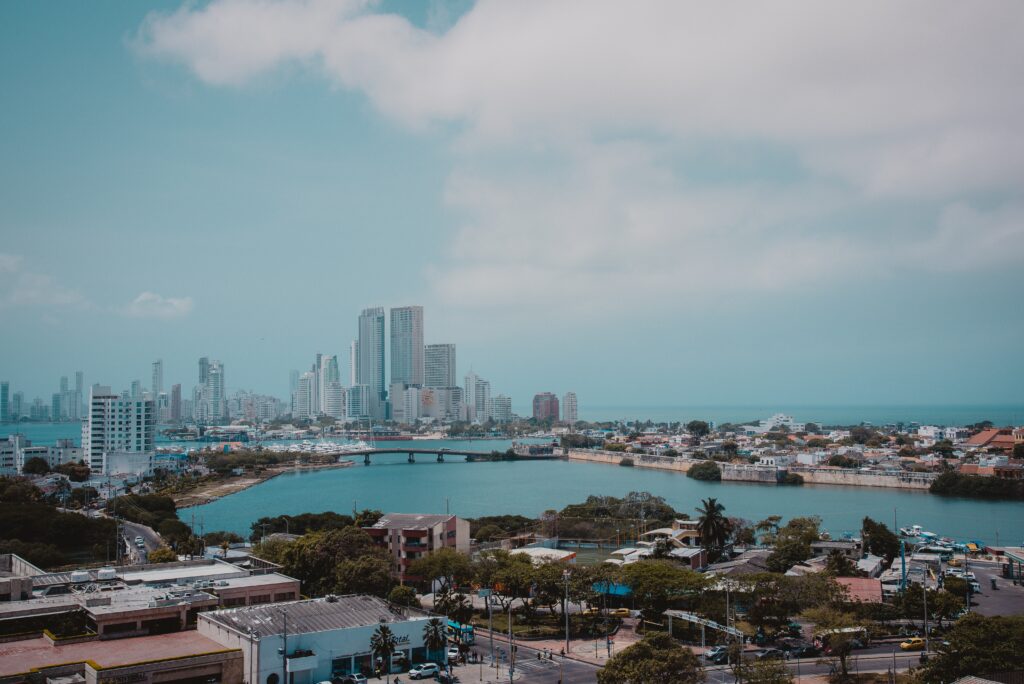 Cartagena is the most expensive city of the three recommendations I've shared; it's the place to be if you enjoy the beach.
You can find a lovely one-bedroom apartment in all three cities in Colombia for around $700 – $1000. These accommodation prices make Colombia one of the cheapest countries to live in.
Monthly Living Cost: $1,750
Cities to Consider in Colombia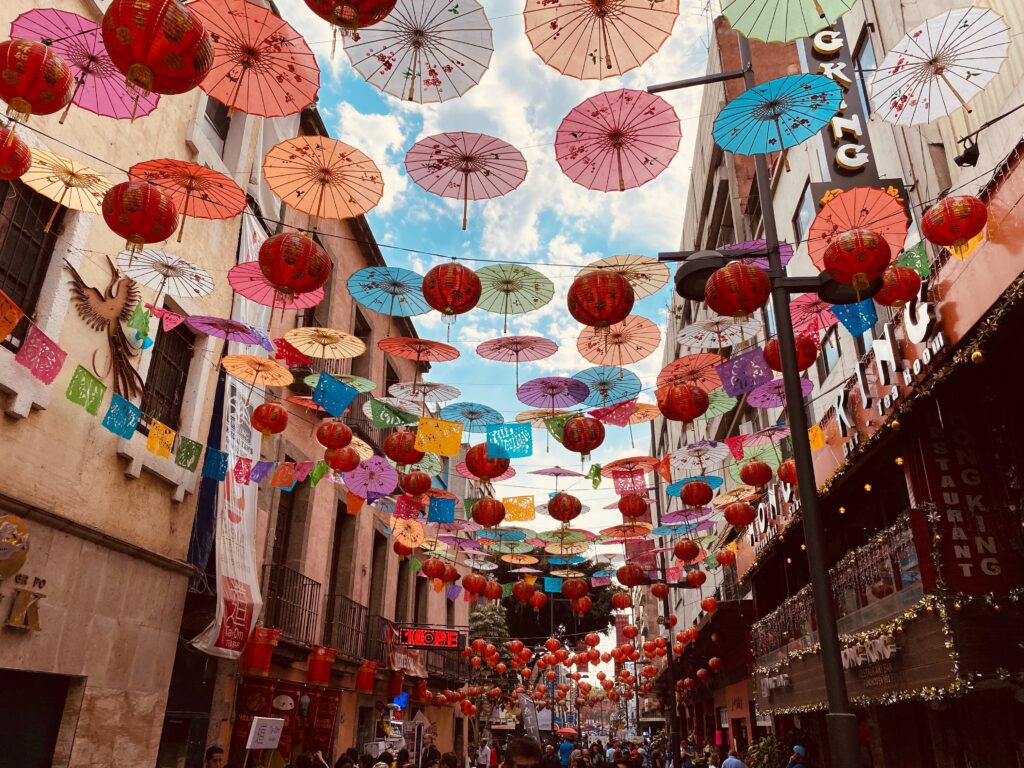 Another tremendous yet affordable country to live in is Mexico; the country offers many great places to live. Many digital nomads and ex-pats are scattered all over Mexico, most are located in the south of Mexico, but many also live in the capital, Mexico City.
Mexico is full of cities ideal for living. Many digital nomads have made Playa del Carmen their home; it's a very walkable and convenient city. The only downside about Playa del Carmen is how tourist-focused it is. Tulum is another popular digital nomad town; others include Cancun, Merida, and more!
Similar to what I said about Colombia, there is a lot of cartel crime here. Keep to yourself, use your intuition when walking somewhere, and opt for a taxi late at night if you're thinking of walking longer.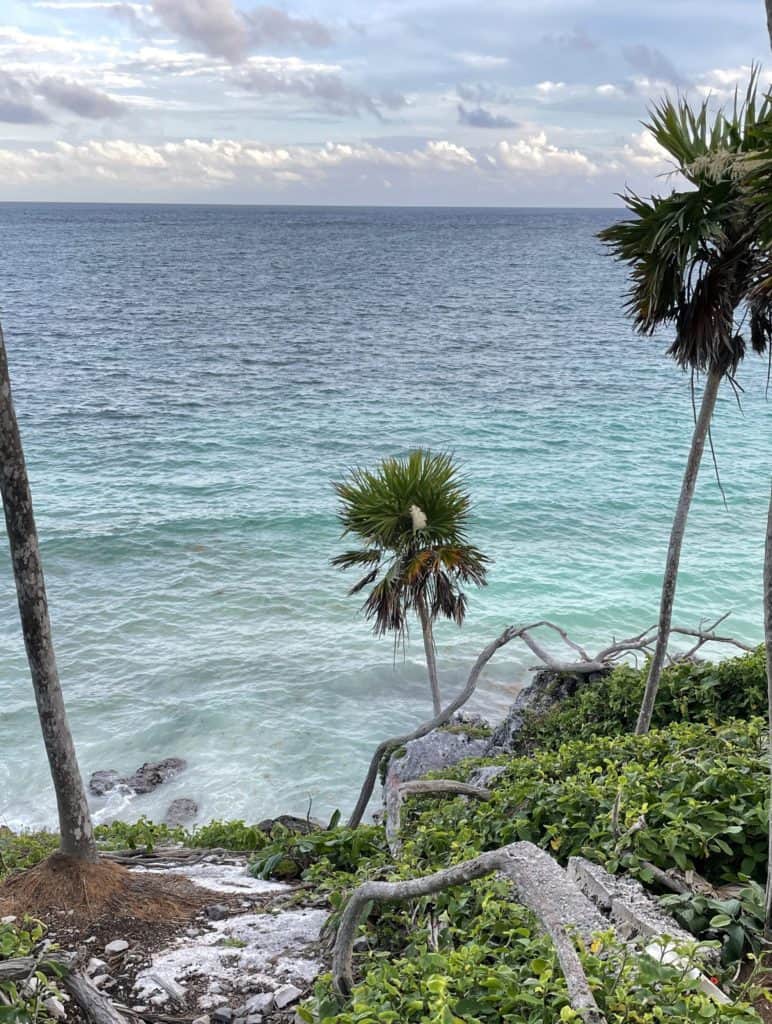 If you're looking for city life with beaches, Puerto Vallarta, Playa del Carmen, or Cancun. Mexico City is great, too, but there's no beach there whatsoever.
On average, a one-bedroom in Playa del Carmen will cost you around $900; in Tulum, expect to pay about $1200; for Mexico City, $850, and $950 in Puerto Vallarta.
The best part about Mexico is the amazing food everywhere at a reasonable price; one of my favorite cities for Mexican food is Tulum and Merida. The internet is fast in Mexico, including cell service, and the locals are very friendly. Mexico is a very appealing country on this list of the cheapest places to live.
Monthly Living Cost: $1,870
Cities to Consider in Mexico
COSTA RICA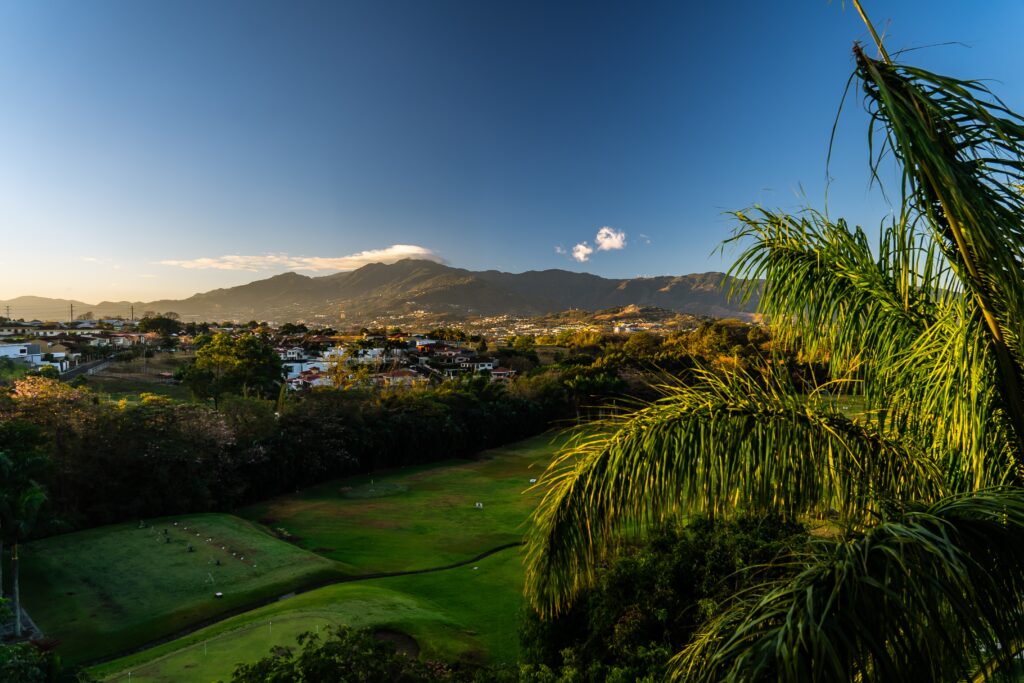 In the last 10 years, Costa Rica has become on everyone's radar for both visiting and relocating.
With its stunning beaches, adventurous jungle atmosphere, and healthy living trend, Costa Rica has become a hub for ex-ats, nomads, and retirees.
San Jose is the capital of Costa Rica. The city has quite the hustle and bustle atmosphere but is still laidback in its own right, and surrounding San Jose are several beautiful mountains. It's easy to get around town, and public transportation is exceptional.
When discussing with friends who've visited for an extensive time, I've heard nothing but excellent things about Costa Rica and continuous recommendations on why it's a must-go destination to visit or live in.
Another popular spot to consider is Liberia, a small town located in the Northern part of Costa Rica. It's a charming small town with several beaches 40 minutes away from it!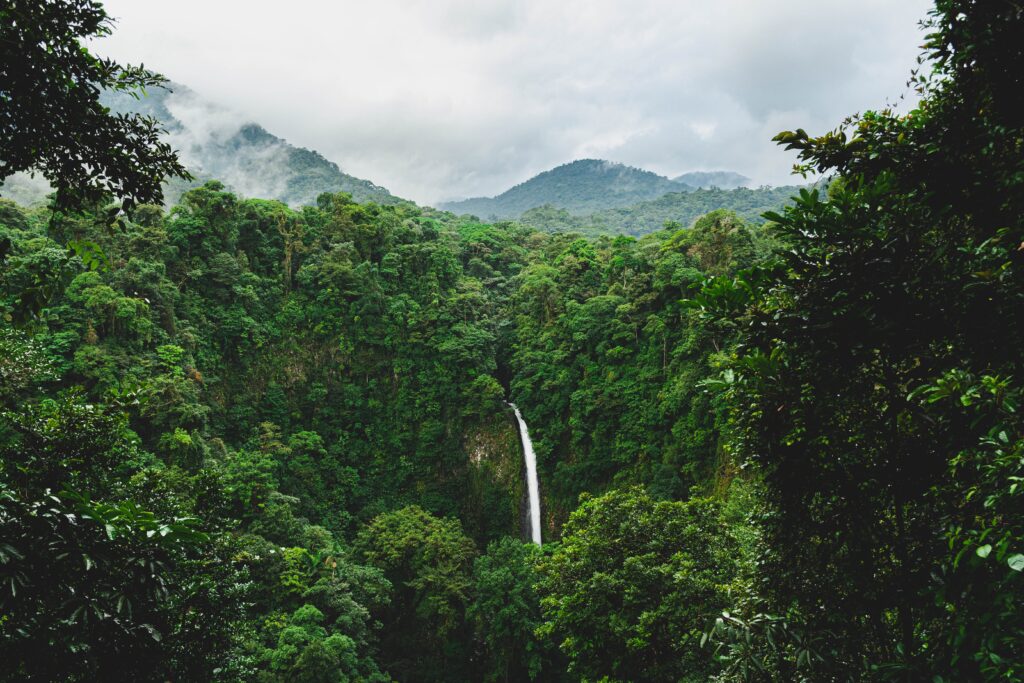 Overall, Costa Rica is a safe country to live in. Big city street smarts should be used, but for the most part, there's nothing to worry about. Getting around some cities, there's public transportation in others; Uber can be used but is spotty at times, and taxis are usually the way to go.
A lovely apartment in San Jose will cost you around $900-$1,100; Liberia, on the other hand, will cost you only $950-$1,200.
Monthly Living Cost: $2,027
Cities to Consider in Costa Rica
BULGARIA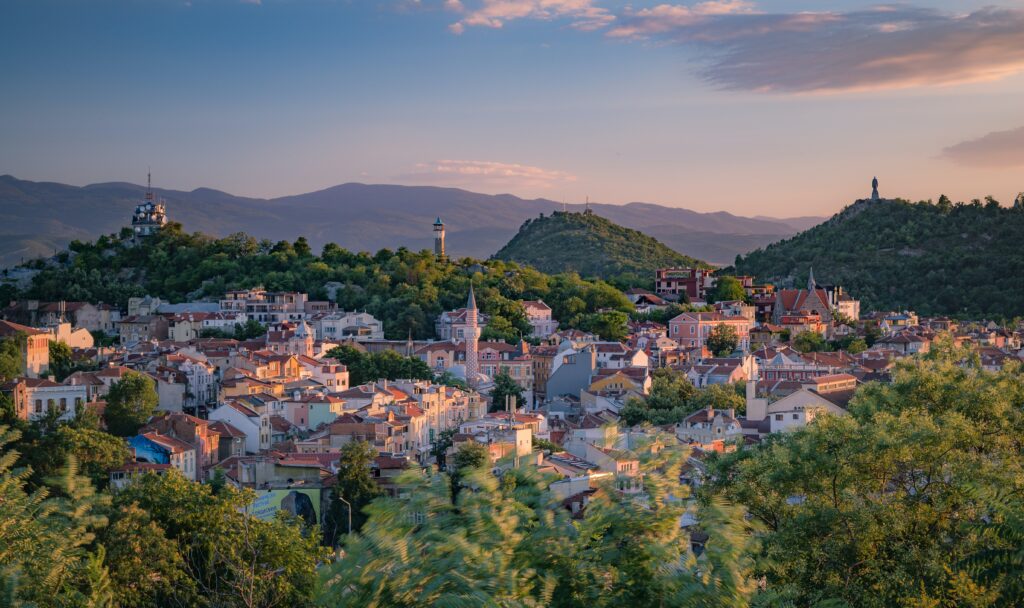 Bulgaria is one of the cheapest places to live in the world. It's not one of those countries you don't often hear about when it comes to travel or digital nomads located there.
I enjoyed conversing with the locals, at least those who spoke English. I found them all to be quite friendly and welcoming. My favorite place to visit was Varna, a seaside port city alongside the Blacksea.
The greenery in Varna and the beaches are breathtaking; I often took walks in Primorski-Park, an extensive sizeable seaside park. Burgas is another coastal city located south of Varna. But I'd recommend Varna over it.
Winters are quieter In Bulgaria, but when it comes to Summer, things are pretty lively; wine festivals, street markets, and big city outdoor parties all occur in the Summertime.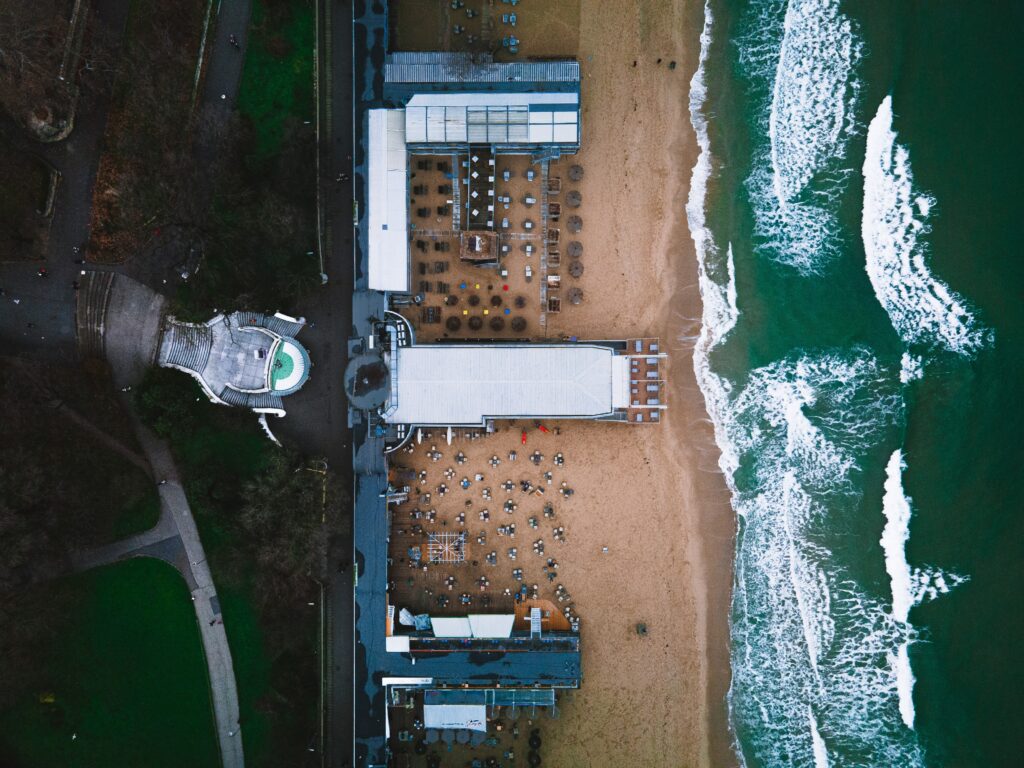 For those looking for a more city atmosphere, you've got your pick of these two cities, Plovdiv and Sofia. Plovdiv is more of a village city, whereas Sofia is your typical big city; it is the capital of Bulgaria, after all.
To hunt for an apartment, head over to Facebook apartment rental groups. Don't bother with any services like Airbnb here. You can find a lovely apartment in Varna, Sofia, and other cities for around $600 US.
Monthly Living Cost: $2,050
Cities to Consider in Bulgaria
CROATIA
Croatia is one of the most expensive countries on this list; it would be hard to live here with a budget under $2,000 monthly, including everything.
It is one of the famous European summer destinations, so it has an influx of seasonal tourists. Regardless, it's still one of Europe's cheapest places to live.
Croatia is an excellent option for those looking for a European base who want to travel all over Europe. Winters aren't harsh, and Summer is beautiful.
You're guaranteed to have fun in the beachside cities in Croatia, such as Rijeka, Split, and Dubrovnik. If you're looking for the cheapest city to live in, I'd recommend Rijeka.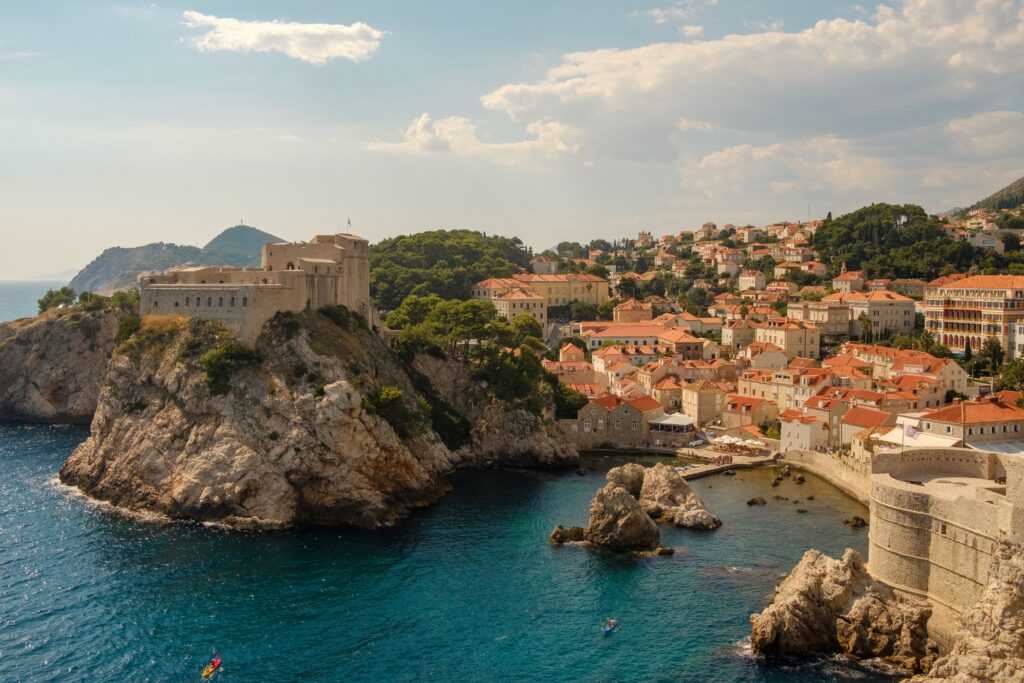 Dubrovnik is where they filmed many scenes from The Game Of Thrones. Both Dubrovnik and Split have many restaurants, cafes, and a vibrant nightlife scene.
Split has an excellent expat community, and there are convenient ex-pats Facebook groups where you can connect with others!
You can find apartments in Croatia for around $500; depending on the area, it might be much cheaper. If you're looking for a more excellent apartment near the city center, expect to pay around $650. Croatia takes spot #11 as one of the cheapest places to live in the world.
Monthly Living Cost: $2,300
Cities to Consider in Croatia
Rijeka
Zagreb
Split
Dubrovnik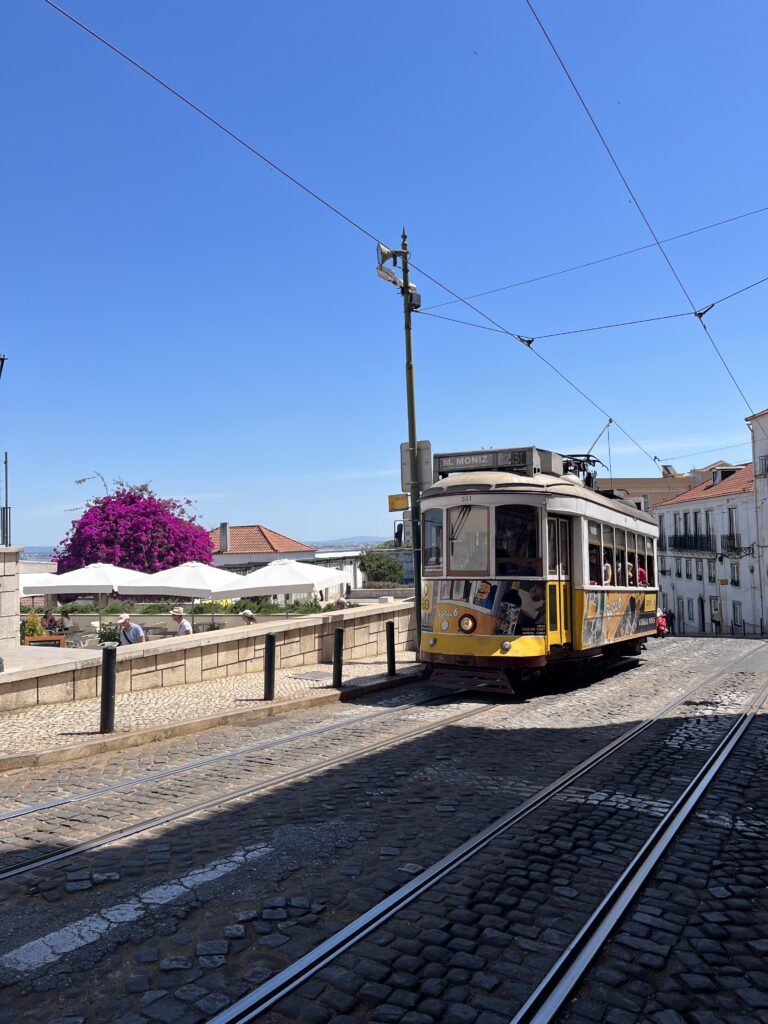 Portugal is located in the center of the world; you're close to all of Europe; Africa is your neighbor, with Morocco being South of Portugal. And North America is a 7 hours flight over the Atlantic Ocean.
Portugal is one of the cheapest countries in Europe to live in. In the last few years, Portugal has become a digital nomad hotspot. The country has also added many different visa options for permanent residency. Portugal is attracting many foreigners to make a move over there.
The average price for a one-bedroom in Portugal for all cities I've listed below is around $800 US a month. Except for the capital, Lisbon, you can expect to pay about $1,300 for a one-bedroom.
If you want to live in a big city, consider Lisbon or Porto. For those who prefer the beach, consider towns along the Algarve Coast like Lagos.
RELATED: Cheapest Cities in Portugal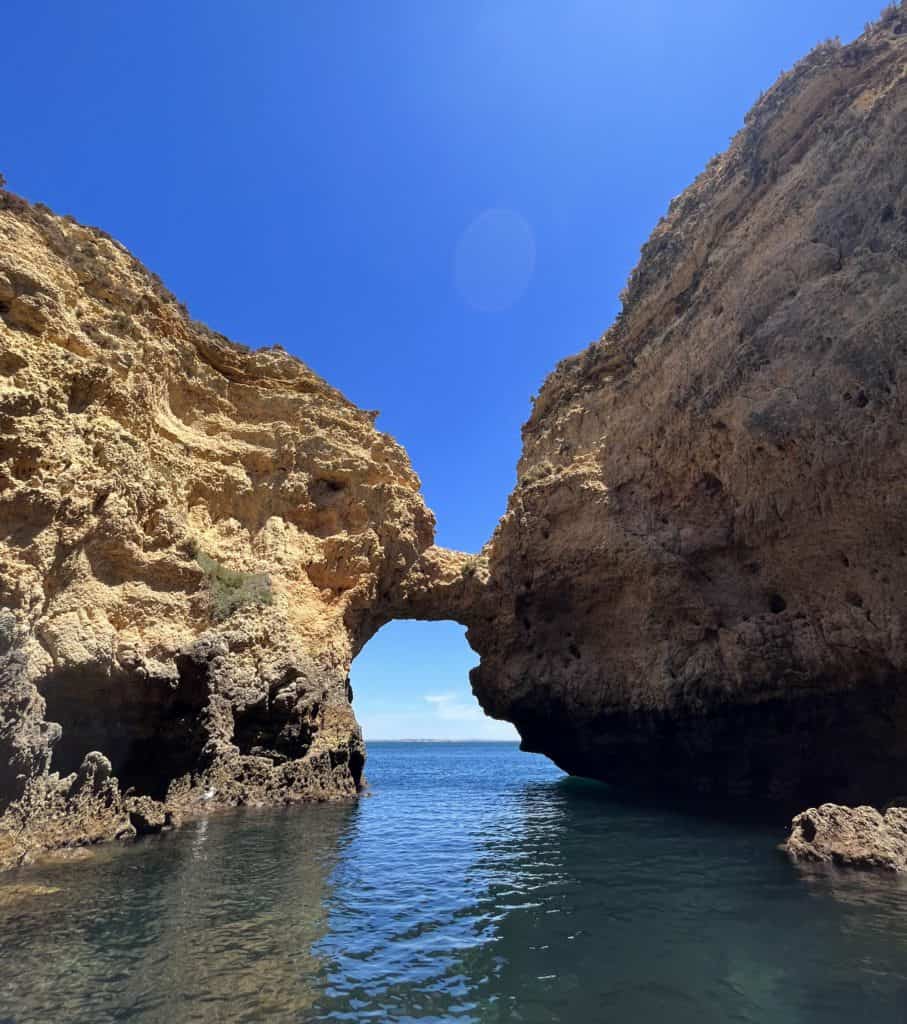 The food is fantastic in Portugal. Most notably, the seafood in Porto and in Lisbon, as well as the traditional cuisine, is phenomenal. The best part about restaurants here is cheap wine; the mid-range price for one bottle is $4 USD!
The internet here is fast in Portugal, the restaurant scene is excellent no matter what city you locate in, the nightlife is vibrant, and it's safe. Also, the locals are amiable and welcoming.
Monthly Living Cost: $2,400
Cities to Consider in Portugal
GREECE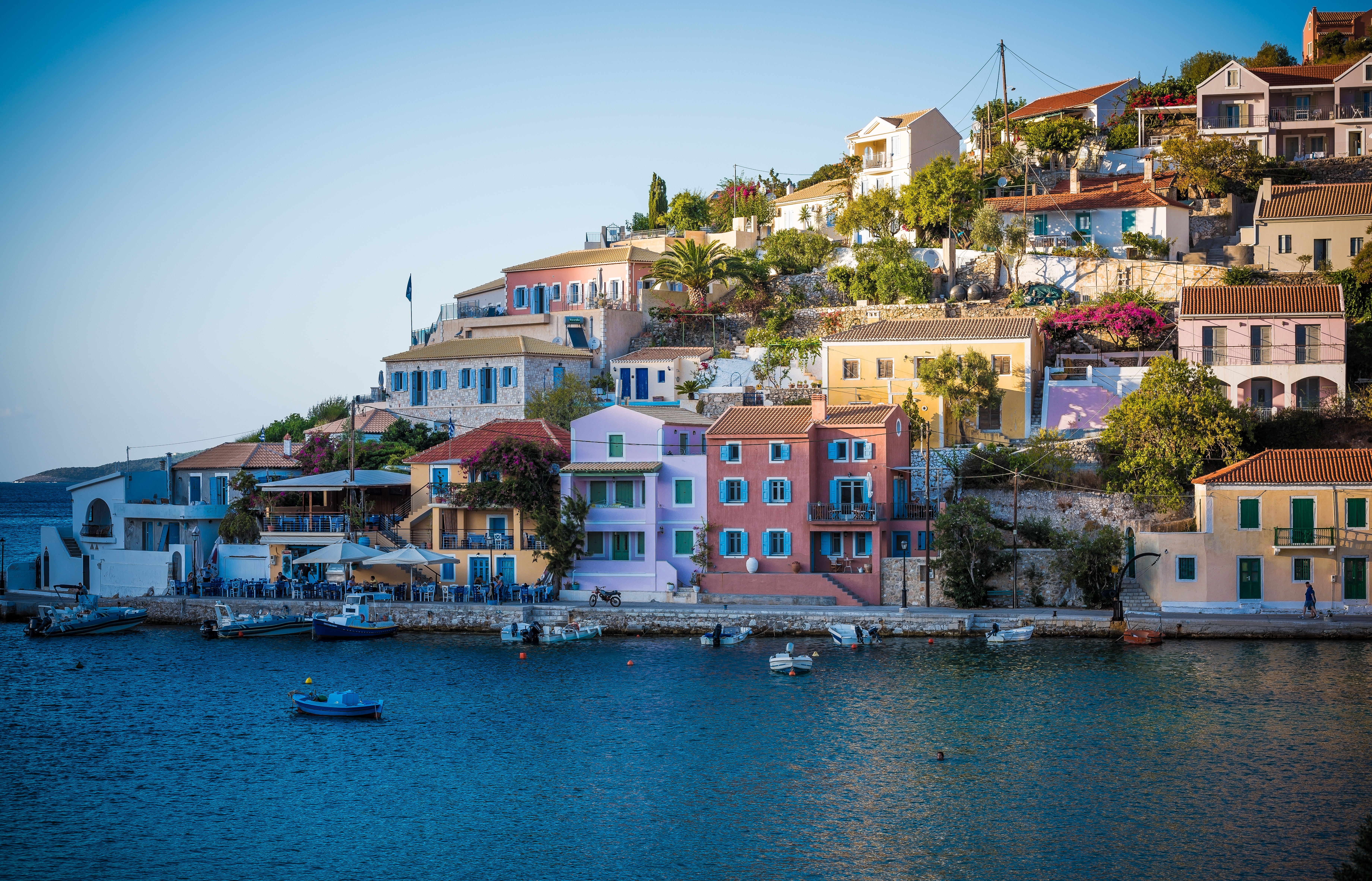 Despite being the most expensive in this list of cheapest places to live, Greece is still relatively inexpensive compared to many European countries.
The best part about Greece is the many islands in the country; there are too many to count. All of them are just as beautiful and full of places to discover. I haven't included famous spots like Santorini, Athens, and Mykonos because they're expensive.
Patras, Crete, Thessaloniki, and Rhodes are all islands, all great for living. The capital, Athens, is quite liveable, but it's far from the cheapest city to live in!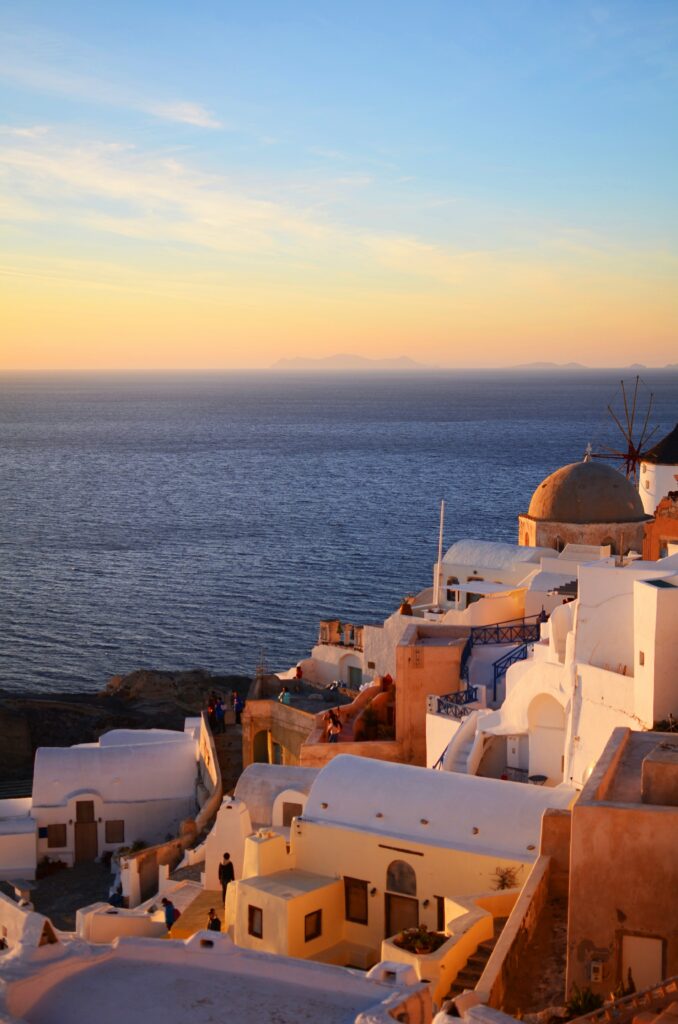 In Patras, the average one-bedroom will cost you around $550 a month, and in Athens, it's about $670. Accommodations are cheap here, but everything else, on average, is more expensive in Greece than in the other countries listed above.
Monthly Living Cost: $2,600
Cities to Consider in Greece
Patras
Chania, Crete
Thessaloniki
Rhodes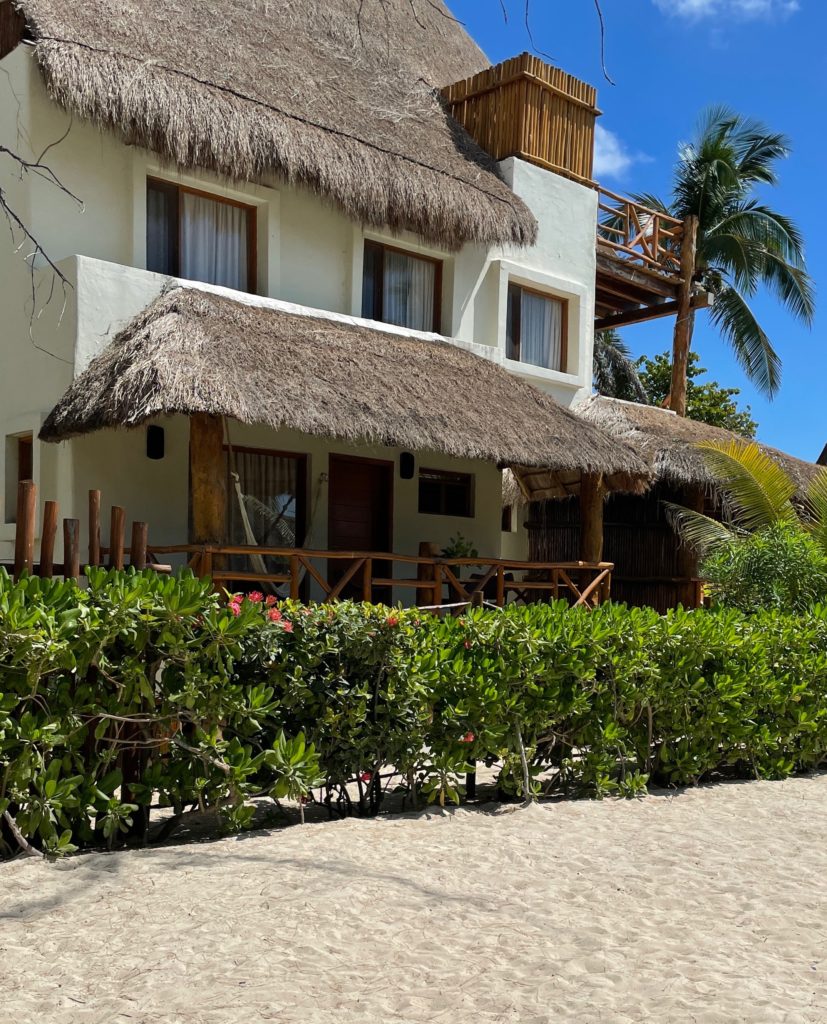 Cheapest Places to Live in 2024 — Final Thoughts
There you have it; those are the cheapest places to live in 2024. Which country looks most appealing to you?
Keep in mind you can always visit for a few weeks and get a feel for the atmosphere of a place, and living costs first hand.
Sometimes, we plan to budget ourselves, but at the end of the day, living costs vary from person to person, and the best way to figure out yours in a destination is to go spend two weeks or more!
Having visited most of them for at least three weeks, I can say my personal favorites are Portugal, Thailand, and Mexico.
Subscribe to Travel Hiatus!
Receive updates on my latest posts, insider travel tips & the best destination guides to your inbox!
Happy & Safe Travels
Data for this article was provided from both Numbeo and Nomadlist
Featured Image Credit: Ricardo Resende
---
Planning Checklist
---
Disclaimer: Please note that some of the links shared in this article might be affiliate links; this means that at absolutely no extra cost to you, we will earn a small commission for any sales generated through this article and/or this website. We recommend products/services we've either used or researched thoroughly – Thank you for supporting us so we can continue to share helpful travel content!