6 Best Things To Do in Chetumal, Mexico
Are you visiting Chetumal and looking for the best things to do in Chetumal? I've got you covered with this guide!
While there isn't much going on in Chetumal, it's a fun, laidback town to visit in the Quintana Roo. Chetumal has some of the best food in this region of Mexico. The Mayan museum here is also very well known.
Chetumal is close to Bacalar Lagoon and Mahahual, so there are a few day trip options from Chetumal!
Chetumal is a small town at the end of the Quintana Roo region in Mexico. The city shares a border with Belize and is home to the only international airport in the immediate area.
Primarily famous for being the closest city to the famous Bacalar Lagoon, Chetumal is slowly becoming its own city as its population increases.
The population increase is not only coming from locals but digital nomads as well. The town is much cheaper than other Quintana Roo cities and is only a few hours away from Tulum.
And soon, with the completion of the Mayan Train project being built in the Quintana region, it's safe to assume travel and population in Chetumal will only increase.
How Far is Chetumal from Cancun?
If you want to come to Chetumal from Cancun by car, it's 4 hours and 40 mins at a distance of 384 km. Realistically one would take the ADO bus to get here, but consider that it would take longer because the bus stops in other big cities on the way to Chetumal.
Later this year, you can take the Mayan Train from Cancun, Playa Del Carmen, Tulum, and many other cities straight to Chetumal.
Despite Chetumal having its own airport, Chetumal international airport you can't get there by direct flight from Cancun, unfortunately. So if you're coming from Cancun, your best option is to use the ADO bus until the Mayan Train is in operation.
For direct flights to Chetumal, you must be coming from Mexico City. If you are flying in from Mexico City and want to see the Quintana Roo region, fly into Chetumal instead of Cancun from Mexico City.
It's less crowded than Cancun's airport, and you can make your way North of the Quintana Roo region, ending in Cancun and then flying away from there!
Now, if you're staying in Tulum or even Playa Del Carmen and renting a car, you can always make a road trip to Bacalar and Chetumal.
Drive Time and Distance from popular nearby cities:
Cancun to Chetumal: 4 hours 40 minutes | 345 KM
Valladolid to Chetumal: 4 Hours | 302 KM
Playa del Carmen to Chetumal: 3 hours 45 minutes | 317 KM
Tulum to Chetumal: 2 hours 45 minutes | 253 KM
One of the most notable aspects of the Quintana Roo region is the Mayan history of this area in Mexico.
The pyramids, the remains, and still to this day, archaeologists are discovering new pyramids and ancient items used by the Mayan civilization long ago.
Whether or not you're a history fan, knowing and respecting those who occupied this land is important.
This guided Mayan Tour takes you to several critical Mayan discoveries throughout the area so you can learn about the Mayan history in the Quintana Roo region.
Explore Bacalar Lagoon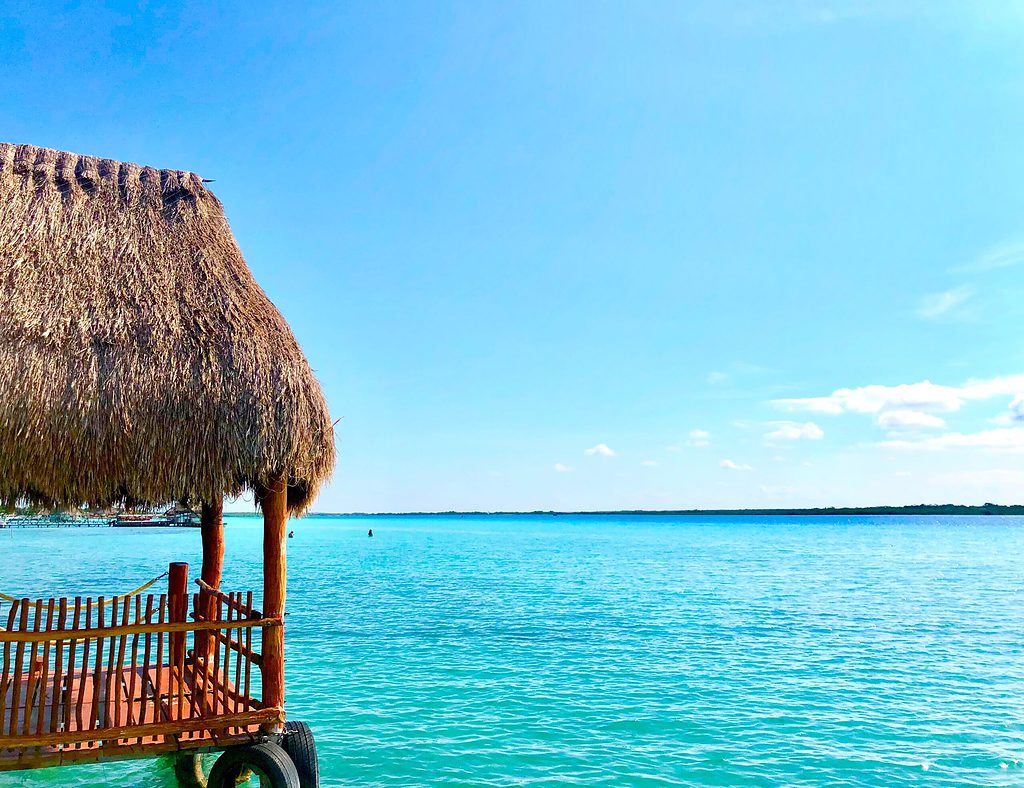 The most famous attraction close to Chetumal is the Bacalar Lagoon. Some come to Chetumal and stay there to have close access to the Bacalar Lagoon rather than staying at the Lagoon.
Located just 30 minutes away by car from Chetumal, the Bacalar Lagoon is a beautiful body of water and is famous for its seven different turquoise hues. Stunning, right?
And yes, you can swim in the lagoon. It's very clean, but watch out for crocodiles!
Surrounding the Barcalar Lagoon is a dense tropical forest; most of the water is perfectly shallow in some areas.
Popular activities at the Lagoon are kayaking, boat tours/excursions, visiting cenotes, and more!
Eat the Local Food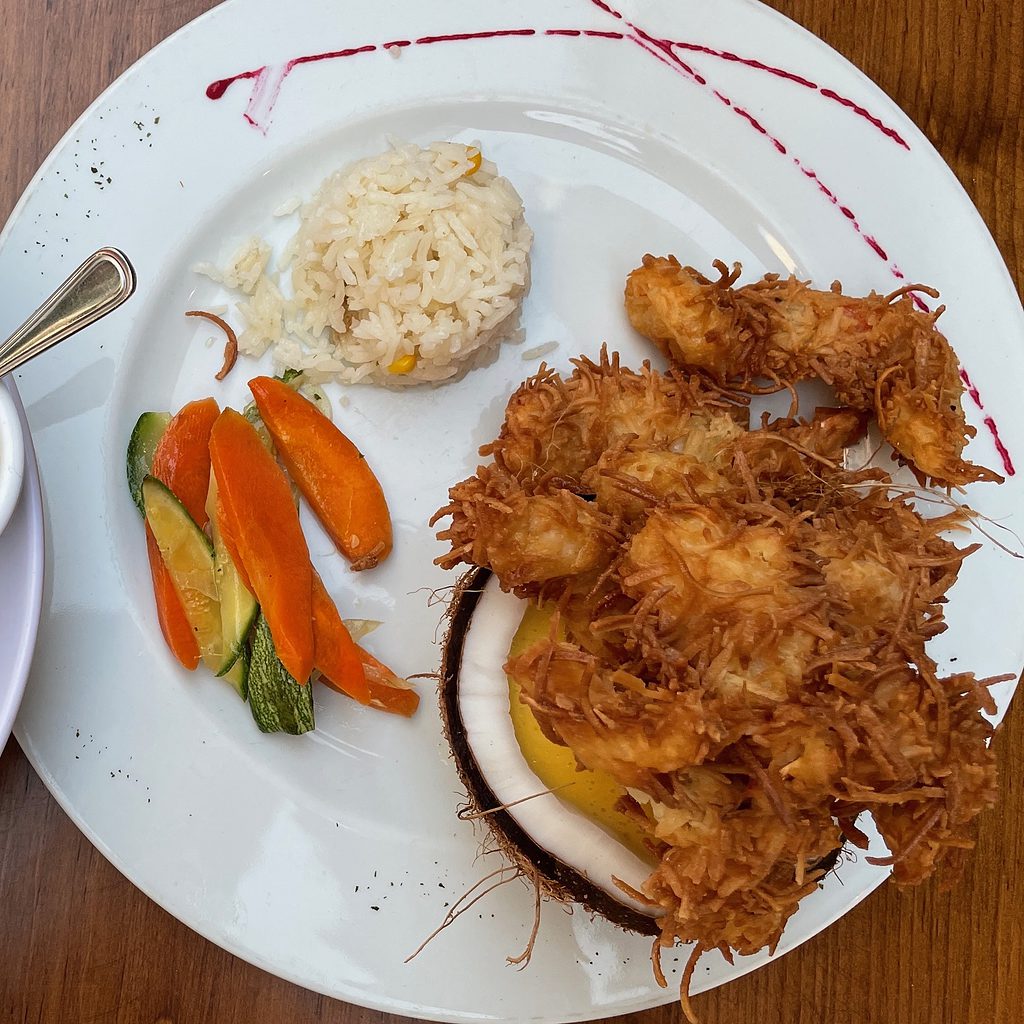 Local Mexican food is one of the best things anywhere in Mexico. My favorite thing about Mexico is the food. The local food is always great, no matter the city you visit. And Chetumal doesn't fall short of that!
While you can find international cuisine here, I'd strongly recommend sticking with the local food and seafood.
If you're in Mexico, you must have Mexican cuisine and ensure you eat at a few seafood restaurants. Seafood is a big part of Yucatan cuisine.
Here are some excellent restaurants for you to consider when visiting!
El Taco Loco (Seafood spot famous for its tacos and Mexican ceviches)
Taqueria Mexico – La Feria Del Sabor (Known for their tortas, tacos, guacamole and cocktails)
Taqueria El Amigo (Known for their various tacos, tortas and stews)
Mi Viejo (A locally owned place known for its various seafood dishes)
Bucaneros (Known for their rich ceviches, tuna toasts, and Mexican-style popcorn shrimp)
Visit the Museum of Mayan Culture
What better way to learn about the Mayan culture and history than to visit one of Mexico's best Mayan museums? The Museum of Mayan Culture is located in the city center.
You will be able to see stone artifacts and paintings and read fascinating facts about the long history of the Mayan Civilization that once occupied the Yucatan and Quintana Roo regions. This is a must-visit when in Chetumal.
Beach day at Mahahual Beach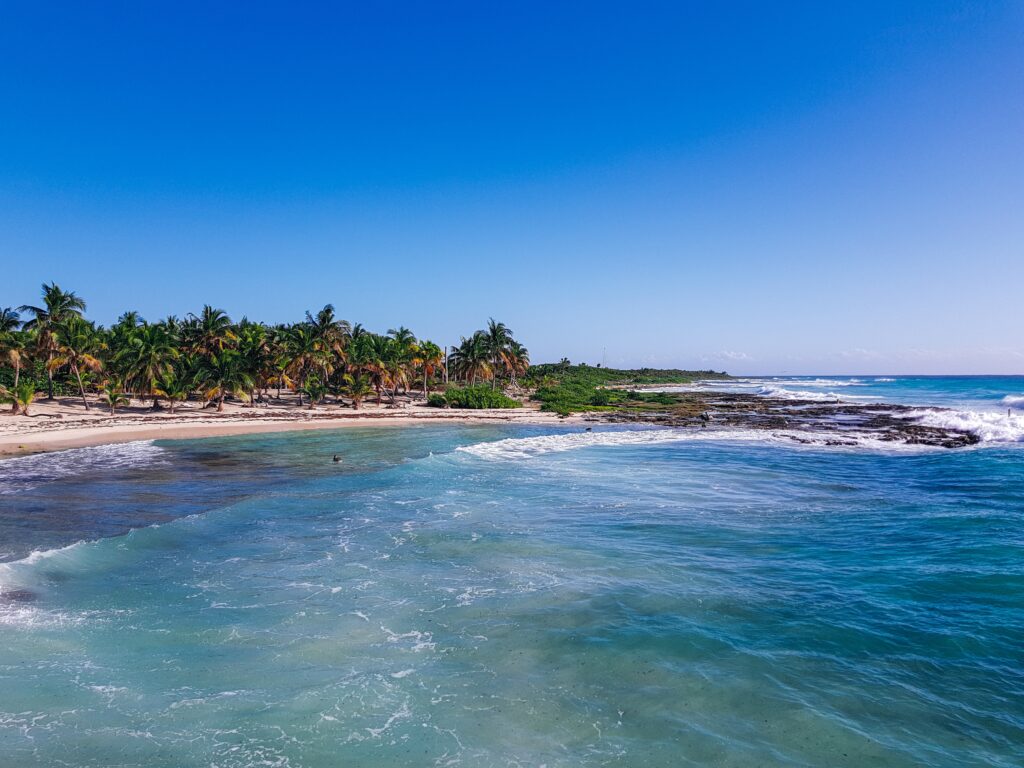 Located 1 hour and 45 mins drive from the Chetumal is Mahahaul, a small village with several beaches along the Quintana Roo coastline. The small town is known for its beaches, hotels, and restaurants.
Mahahaul Beach has several beach rental chairs for you to rent for the day, and several restaurants are located right on the main strip. So everything you need for a great beach day is there!
Because there aren't any beaches in Chetumal, Mahahaul's beaches are where all the locals/tourists come when they want to spend a day on the beach.
You can always get a hotel in Mahahual for the night and explore the area for a day. Or attend this tour to Mahahaul, which includes transportation from Chetumal!
There's a cruise ship port here, so as you're lying on the beach, you may spot some large cruise ships docking with several tourists coming out to explore Mahahaul.
*** If you're still googling for a Chetumal beach, stop. It doesn't exist; go to Bacalar Lagoon for a swim or head to Mahahaul for the day! ***
Check out Calderitas
Calderitas is a small city municipality just North of downtown Chetumal. It's only a 15 mins drive away, so it's very close.
Depending on the season, the water here is a perfect turquoise hue, similar to the Bacalar Lagoon, but not exactly! You can go for a swim here, unlike anywhere in Chetumal.
So it's a perfect spot if you'd like to go for an afternoon swim and not go far. The city has several excellent seafood restaurants with fantastic water views to check out!
Where to Stay in Chetumal
Are you looking for a hotel in town? Chetumal has several great options to consider for all budgets.
The best part is that staying here costs a fraction of the cost of a hotel versus other famous cities in the Quintana Roo; Tulum, Playa Del Carmen, and Cancun are the most notable ones.
Here are a few hotel recommendations for all budgets in the city for you to consider!
Fiesta Inn Chetumal – 4 Star
Hotel Casa Blanca – 3 Star
Carbie Princess – 3 Star
Hostelito Chetumal – Hostel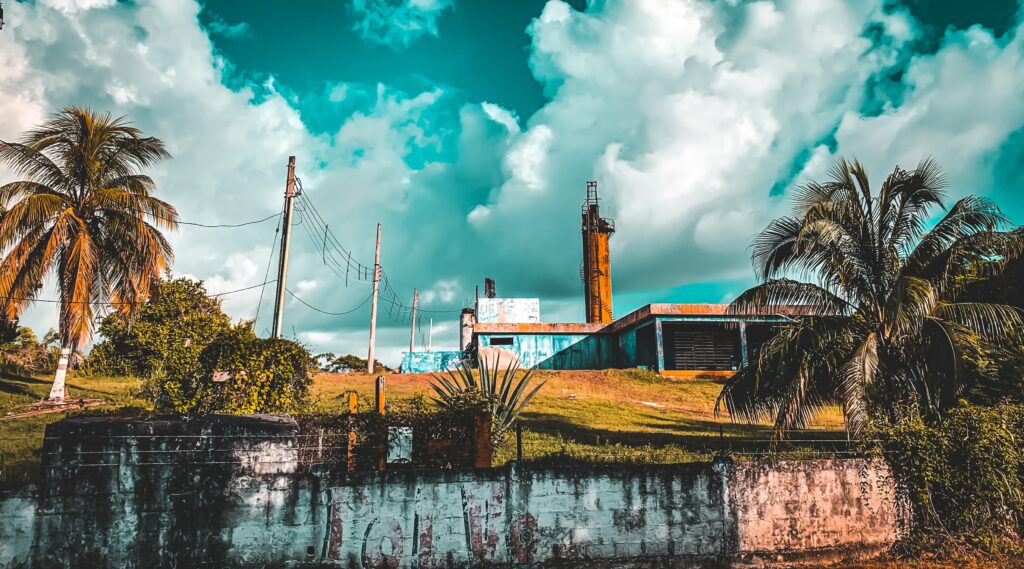 Is Chetumal Safe?
Yes, Chetumal is a safe city to not only visit but live in as well. The town is relatively small, and locals know each other well.
And while tourists frequently visit the city, it's a different influx of tourists compared to other famous cities in the Quintana Roo region.
Chetumal is much safer than neighboring cities Cancun and Playa Del Carmen. A higher population in cities tends to attract more crime. That doesn't mean both Cancun and Playa aren't safe. With big cities comes crime. This is a given ANYWHERE in the world, not just in Mexico.
I've covered this topic in-depth, rating the 9 safest cities in Mexico.
I did not include Chetumal because it's not as established as the cities in this list. But rest assured, Chetumal is safer than most places on that list!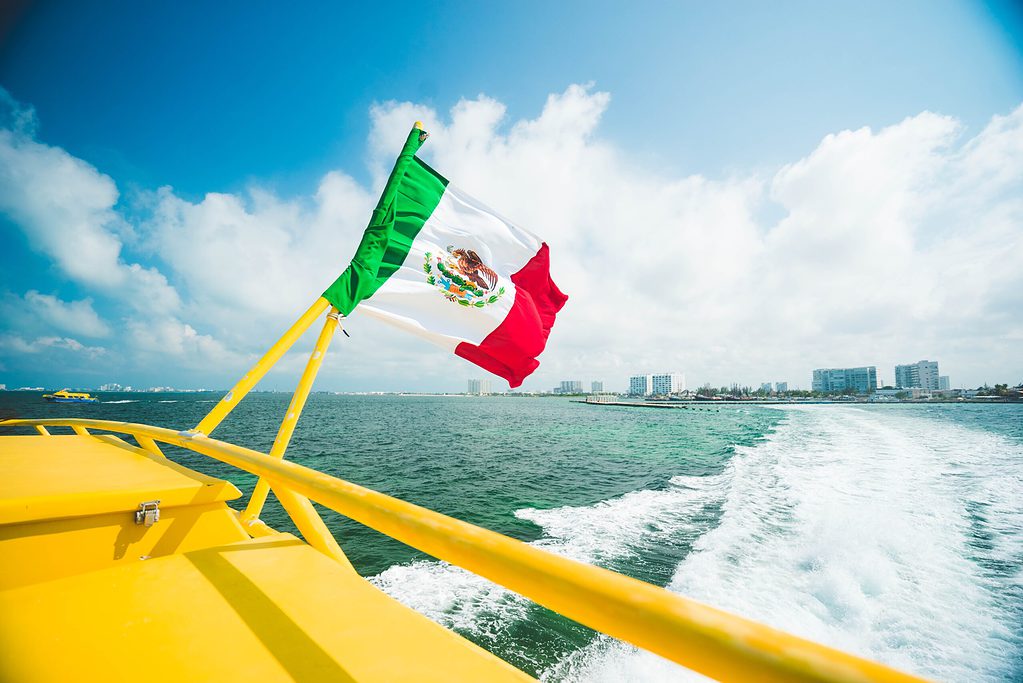 Is Chetumal, Mexico, Worth Visiting?
Yes, Chetumal is worth visiting. Especially if you're coming to the area visiting the Bacalar Lagoon, Chetumal is only 30 minutes away. Why wouldn't you come to visit and check out another city?
Not to mention the food here is much better than in Bacalar. Also, if you were pondering on staying here for, say, a couple of weeks, Chetumal is much more liveable than Bacalar is.
On a personal note, I love it here. It's a perfect small town to relax in for a few days. There are plenty of big-box grocery stores, so I can imagine living here wouldn't be expensive, especially grocery-wise.
For transportation, if you're in the city center, you don't need to worry about getting around as most places are walkable.
If you do want to leave and go to a neighboring city, the ADO bus is always a go-to until the Mayan Train is finished being built!
What is Chetumal Mexico known for?
While Chetumal is a small town, it's steadily growing due to increased tourism to the Bacalar Lagoon, which is 30 minutes away. Chetumal is also home to the only airport in the area.
Does Chetumal have nice beaches?
There are no beaches in Chetumal; the closest beach to Chetumal is in Mahahual, a small town just under 2 hours away from Chetumal.
Is it safe to drive from Cancun to Chetumal?
Yes, it is safe to make the drive; the only thing you will pass is a few quick police checkpoints. It's also an easy drive to do; just stay on the main 307 highway.
How safe is Chetumal?
Yes, it is safe; Chetumal is one of the smaller towns along the Quintana Roo, and because it sees fewer tourists than other destinations here, it's a laid-back, safer town.
Subscribe to Travel Hiatus!
Receive updates on my latest posts, insider travel tips & the best destination guides to your inbox!
Featured Image Credit: Pixabay / Others: UnSplash
Happy & Safe Travels
---
Planning Checklist
---
Disclaimer: Please note that some of the links shared in this article might be affiliate links; this means that at absolutely no extra cost to you, we will earn a small commission for any sales generated through this article and/or this website. We recommend products/services we've either used or researched thoroughly – Thank you for supporting us so we can continue to share helpful travel content!