9 Best Things To Do in Puerto Morelos
Considering a trip to Puerto Morelos, or perhaps you're already there and looking for the best things to do in Puerto Morelos? You've come to the perfect spot!
The small town oftentimes gets overshadowed by its more famous neighboring cities, Playa Del Carmen and Cancun. Puerto Morelos is a small, charming beach town with plenty of things to do.
Puerto Morelos was originally a small fishing village, but over the years, as Cancun grew into the popular vacation hotspot it is today, Puerto Morelos also began to change because of its proximity to Cancun.
Over the last many years, hotel developers have taken up the Puerto Morelos beaches.
But despite the change, Puerto Morelos still has its small-town charm. Head into Joaquin Zetina Gasca, considered the city center of Puerto Morelos, and you'll quickly notice just that.
How Far is Puerto Morelos from Cancun
From Cancun Airport to Puerto Morelos, it's a 22 Minutes Drive with a 26 km/16 miles distance.
From Cancun to Puerto Morelos, it's a 40 Minutes Drive with a 38 km/23 miles distance.
How to Get to Puerto Morelos from Cancun Airport
There are several ways to get to Puerto Morelos from Cancun Airport. I will list them all and see which transportation option works best for you and others you may be coming with!
The fastest way is by Private Airport Transfer. You'll have a driver in a large vehicle waiting for you at the airport, ready to take you/others directly to your hotel. There are several vehicle sizes to choose from.
Taking a Shared Shuttle from Cancun Airport is very convenient because you're taken directly to your hotel from the Airport. Still, it's also cheaper than a private vehicle airport transfer.
Another option is renting a car from Cancun Airport and driving yourself. This is a good idea for those who'd like to see other nearby cities on their time!
The Mayan train is being built and will stop in Puerto Morelos soon from Cancun Airport. If you would like more info, please refer to this article.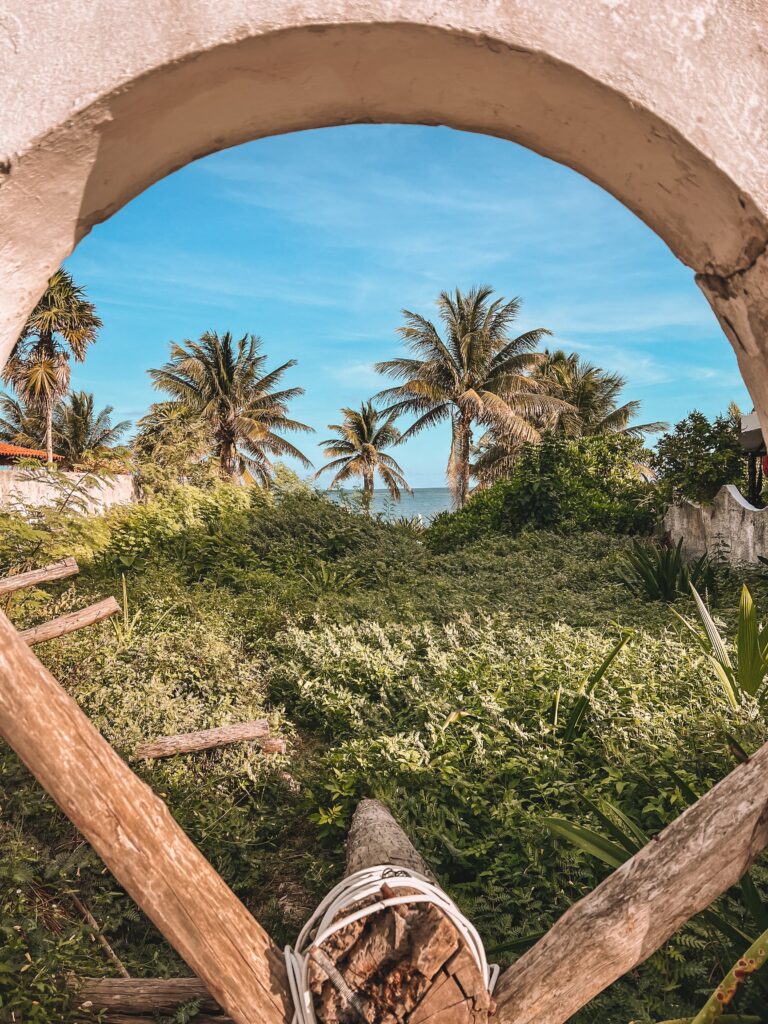 Nearby Cities – Time/Distances
If it's your first time visiting the Riviera Maya region of Mexico, you might be curious about the other famous cities nearby and how far they are from Puerto Morelos.
For those with a rented car, you can go ahead and make your way to any of these cities. For the rest, I've included tour recommendations!
Here's information on the time/distance from Puerto Morelos to other popular cities nearby.
For those looking to visit the world-famous Chichen Itza, known for being the most famous attraction in all of Mexico. Here is a top-rated tour from Puerto Morelos to Chichen Itza!
The waters in the Riveria Maya Coastline of Mexico are complete with abundant marine life, healthy coral reefs, and more. Luckily, Puerto Morelos has an ideal shoreline to snorkel in!
On this tour, where you'll be snorkeling in Puerto Morelos, you will be taken into the water with a guide and a small group of 10 people to see the beautiful marine life below.
The tour includes the national park fees, bottled water, and snorkeling equipment needed for the day. Because Puerto Morelos has healthy, vibrant reefs, this is one of the best things to do in Puerto Morelos!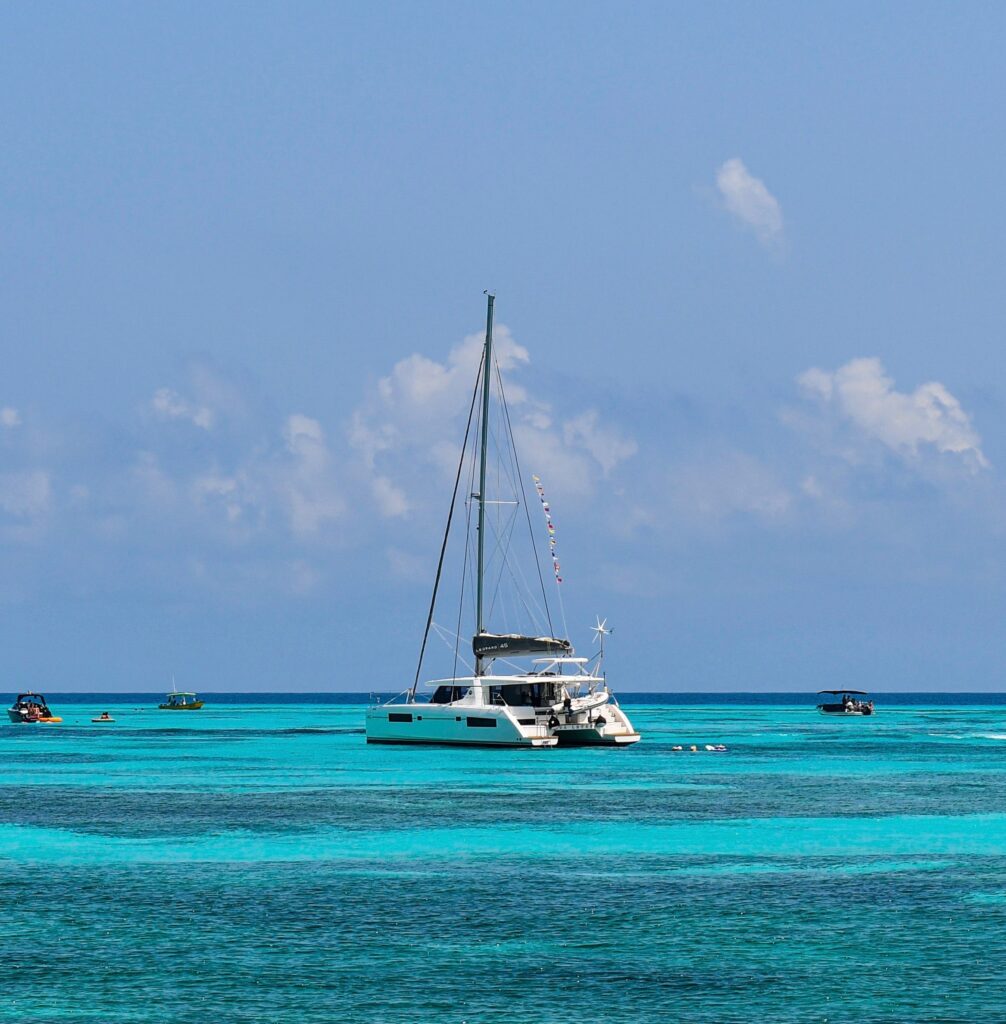 For those looking for a fun and relaxing day on the water, a trip to a secret sandbar, and a day full of snorkeling, this Catamaran Tour is perfect for you!
You will board this large, wide sailboat with others on tour and sail the Puerto Morelos Lagoon, enjoying drinks throughout the afternoon while relaxing. Activities on the boat include paddle boarding, snorkeling, and more.
The tour lasts 4 hours and is the best way to enjoy a sunny day in Puerto Morelos.
This is an excellent activity for those visiting with a few friends or a private tour with just you and your friends enjoying the afternoon. Or perhaps you're here with your family; this is also an excellent activity for kids! (including non-swimmers)
A combination of ATV riding, ziplining, cenote swimming, and more. For those looking for an action-packed day of every activity one must experience in the Riviera Maya, you must attend this tour!
The day starts with snorkeling the vibrant Puerto Morelos reefs and lunch at a beach club. After that, you will ride ATVs through a trail in the Riviera Maya Jungle!
Once you've completed both those activities, your day will follow up with ziplining and swimming in a cenote. This tour is perfect for those looking to experience many active activities throughout the day!
Foodies, this one is for you! You're visiting Mexico; you can't just have tacos one day on your trip; it's not right. This taco tour will make sure that doesn't happen!
On this Taco Tour, a local guide will take you to three different taco spots in downtown Puerto Morelos to enjoy delicious tacos.
You will taste different tacos, from fish to slow-roasted pork tacos. At the end of the tour, you will enjoy a tequila tasting.
If you want to continue your taco-eating adventures after this tour, head to Playa Del Carmen and view my list of taquerias there!
Day Trip to Playa Del Carmen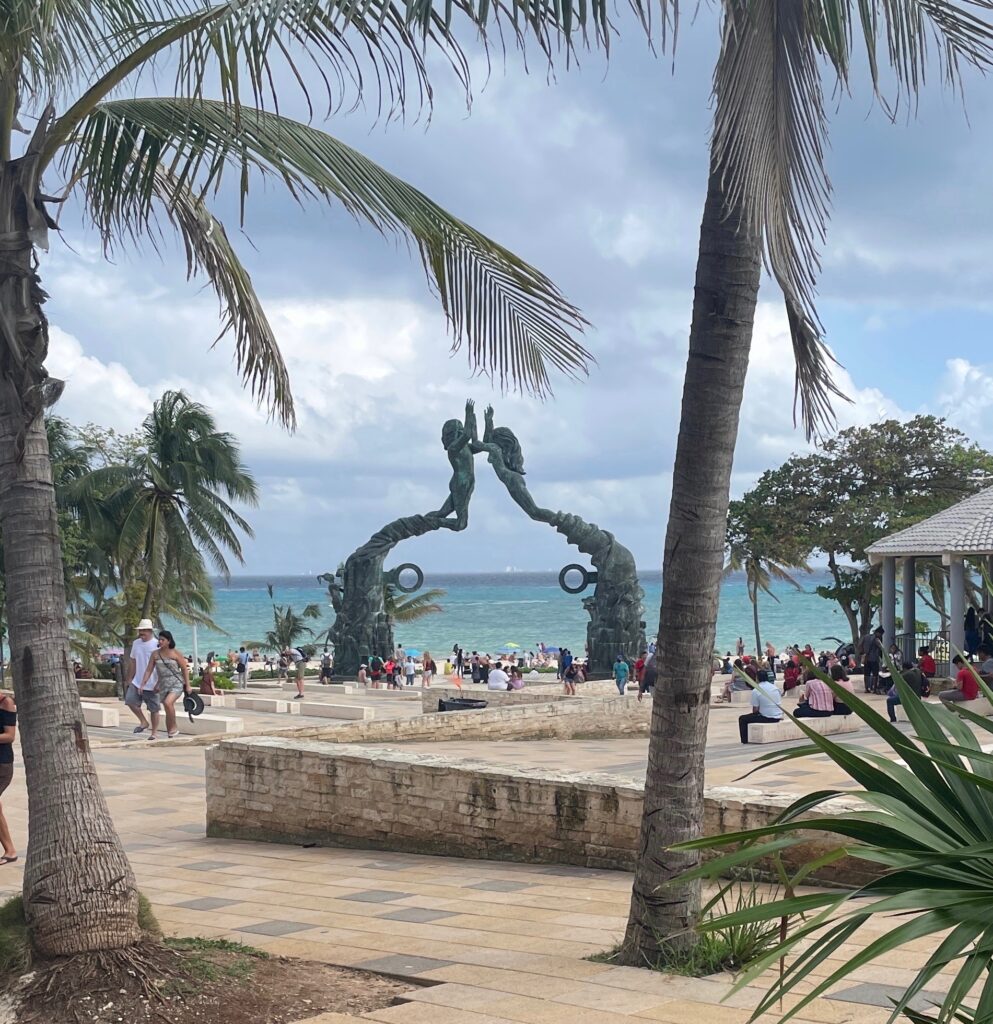 Playa Del Carmen is the closest big city to Puerto Morelos, famous for its restaurants, beach clubs, nightlife, beautiful beach waterfront, and 5th Avenue Street.
Playa Del Carmen has an excellent walkability score, and you can walk just about anywhere in Playa Del Carmen in around 20/25 minutes, making it an ideal beach town.
Taking a taxi from Puerto Morelos and spending the whole day exploring the many things to do in Playa Del Carmen is a great idea when visiting Puerto Morelos!
You can come here and spend the afternoon at a beach club, relax at the beach, or shop for souvenirs. There is little shopping in Puerto Morelos, and you'll have to come to Playa Del Carmen if you want to shop.
My favorite thing to do in Playa Del Carmen is to walk the crowded street of 5th Avenue in the evening, full of tourists, and sit at the waterfront area in this photo above. Sometimes there are free performances there as well!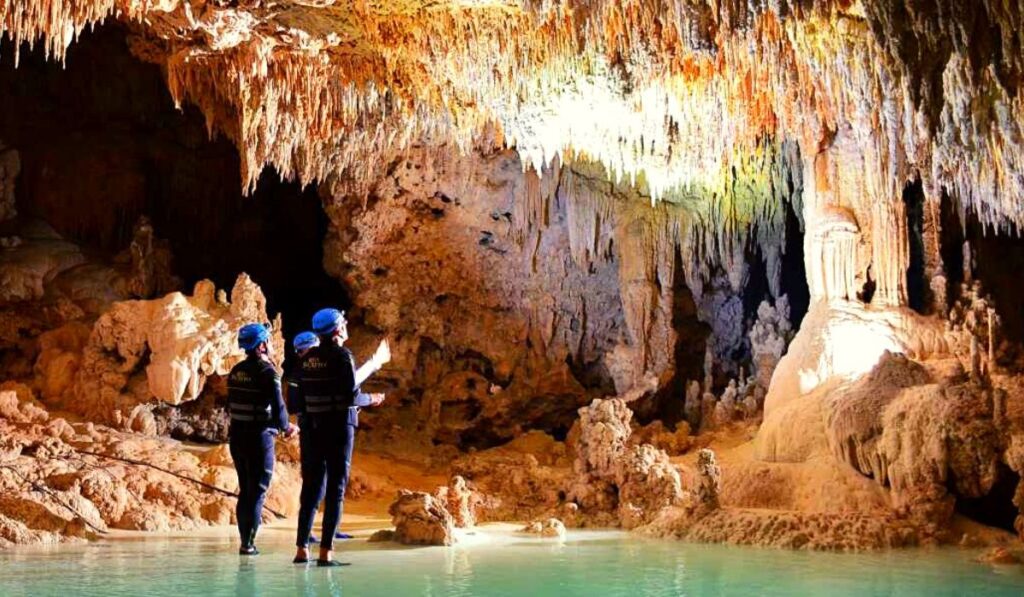 One of the most picturesque cenotes in all of Mexico is Rio Secreto. This underground cave is spectacular.
Experience a part of the Mayan Civilization's history by exploring this underworld discovery.
Only discovered recently in 1996, Rio Secreto has become a top attraction for those curious about the Mayan Civilization that once ruled the region.
On this tour, you will enter the caves with a guide as you go through the water below and enjoy the unique underground formations. It's a small tour of 10 people and includes roundtrip transportation from and back to your hotel.
Are you celebrating an anniversary or simply looking for a unique activity to do at night instead of a restaurant, bar, or nightclub? Well then, you must experience JOYA Cirque Du Solei.
Famous worldwide, most have heard of this well-known entertainment company putting on incredible shows around the world. The show offers several amenities to appeal to visitors.
The best way to experience this spectacle is by booking a package in advance here. This package includes dinner, champagne, appetizers, transportation, and more (if options are selected).
The show is at the Vidanta Theatre, conveniently only a 15-minute drive from Puerto Morelos.
You should come with a purchased package – It will cost much more at the door!
Visit Cozumel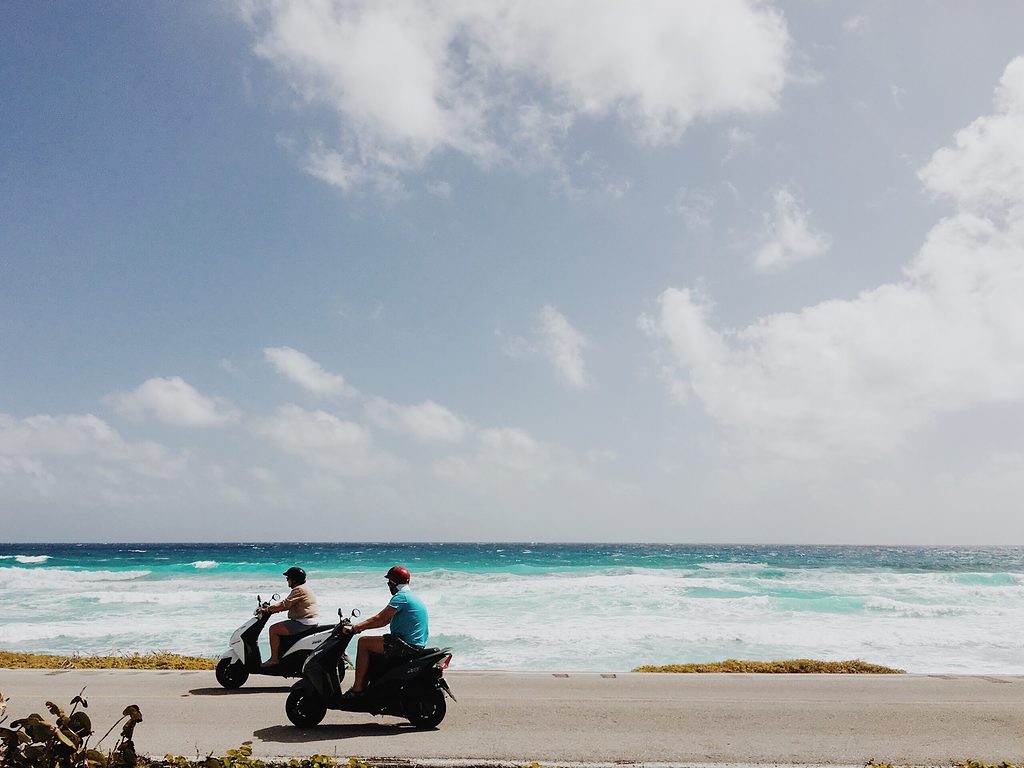 One of my favorite islands in Mexico is Cozumel, a place I've always recommended to friends to visit when visiting the Riviera Maya region of Mexico.
Cozumel is famous for its island lifestyle, excellent seafood restaurants, and bars, and there are several exceptional beach clubs perfect for spending the day there.
Cozumel is also a top destination for those who enjoy snorkeling and diving because of its reefs.
My favorite thing to do in Cozumel is rent a scooter and ride around the main road throughout the island. The best part is there's one main road around the island, so getting lost is impossible!
To get to Cozumel, you must first go to Playa Del Carmen. From there, you must walk to the Playa Del Carmen Ferry Terminal and take a ferry to Cozumel; it takes around 40 minutes. – Book Your Ferry Ticket Here.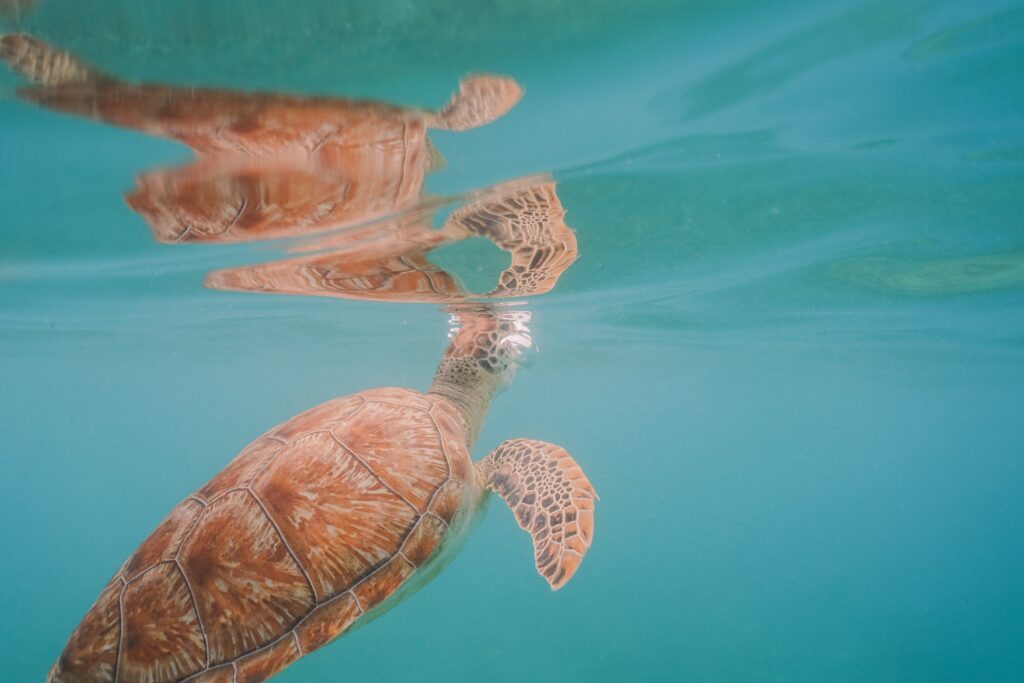 One of the best excursions from Puerto Morelos is this one. You get to experience so much of the Riviera Maya in one day. – I highly recommend this tour for those looking to experience a lot in one day!
The three-in-one tour starts at the famous Tulum Ruins, where you'll visit the Mayan archaeological site, which is still intact today.
After that, you will continue to Akumal, a small beach town along the Riviera Maya Coast, most famous for its abundant marine life in its waters. Akumal Beach is famous for its many sea turtle species. Tourists come from all over the region to snorkel with the sea turtles here, and that's what you'll be doing!
The last stop will be at XTUN CAVERNAS, a famous ecological park known for its underground cenotes. You will be able to swim and snorkel in this beautiful cenote.
Where to Stay in Puerto Morelos
Below, you will find several hotel options for all your needs and budgets. This is a list of the best hotels in Puerto Morelos, figure out what your budget is and choose!
Whether you're looking for a resort for your kids to enjoy, coming with a loved one on a romantic gateway, or a solo traveler just looking to come for the night, an excellent hotel choice is listed below!
Dreams Riviera Cancun Resort & Spa – (5 Stars) All Inclusive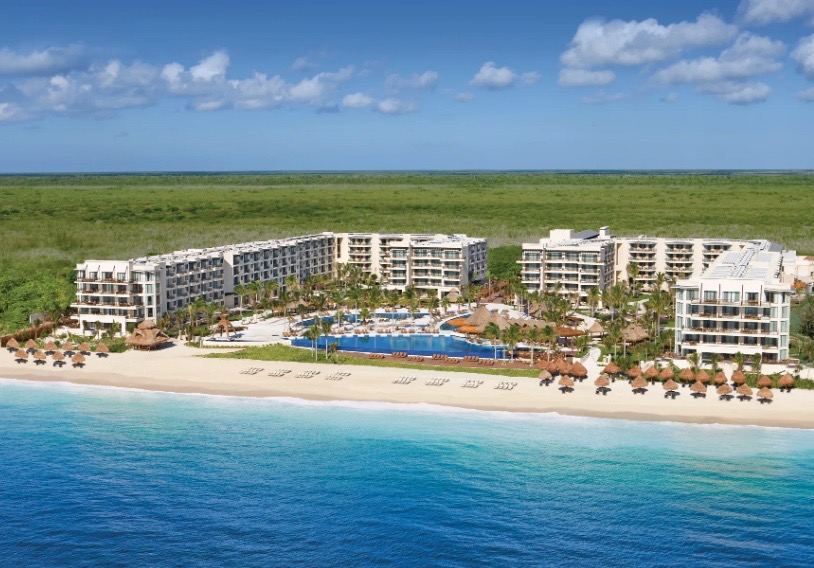 Regarding the most popular hotel in town, Dreams Puerto Morelos takes the #1 spot. The property features a stunning private beach shoreline and is surrounded by jungle.
Dreams Riviera is just massive with some impressive features. The breakfast area here offers a great indoor/outdoor flow environment—several fine-dining cuisine types for your choice in the evening: French, Mexican, Japanese, and more. – As well as romantic evening dinners on the beach by request.
Amenities-wise, you can expect a fully equipped gym, spa, large pools, a dance room for kids, and more. Browse the photos and see that nothing is missing at Dreams Riviera Maya!
For anyone looking to get married, this is a popular hotel for their wedding packages.
Best For: Wanting an All-Inclusive Experience, perfect for families
Zoetry Cancun – (5 Stars)
Regarding 5 Star hotels in Mexico, there's just something about the Zoetry properties that differentiate them from the rest.
The decor at Zoetry Riviera Maya goes for classic mixed Mediterranean interior decor, but some rooms are different and offer more sleek modern Tulum decor.
Regarding Puerto Morelos resorts for couples, Zoetry Cancun is the highest-ranked; if you want a quiet gateway with a loved one, this is your hotel!
Best For: Couples on a gateway
The Fives Oceanfront Puerto Morelos – (4 Stars)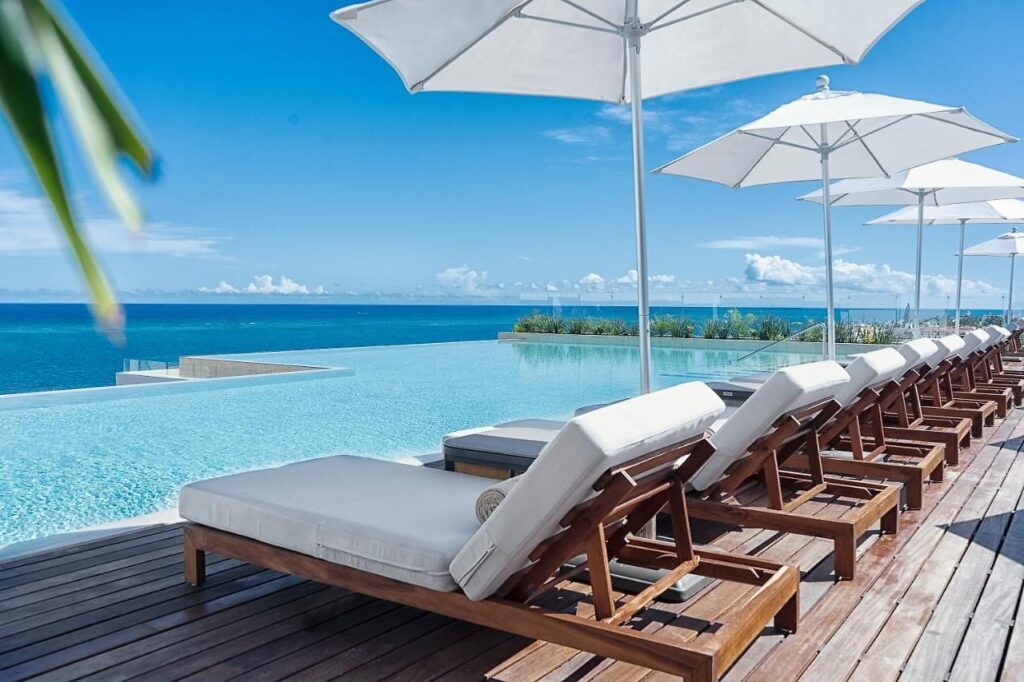 The second most popular hotel in town is The Fives Oceanfront; this 4 Stars hotel offers exceptional accommodations and a very reasonable price.
The Fives Oceanfront isn't a resort-style hotel by any means, but it's large enough and has absolutely everything one needs—a fantastic edged rooftop pool, a private beach area full of beach loungers, a spa on-site, a gym, and more.
The rooms here are modern, and you get either ocean views or jungle views on the other side!
Best For: Great Hotel but not at 5 Star prices
Hotel Amar Inn – (3 Stars)
Located right along the beach shoreline, Hotel Amar is a small hotel offering stays at an affordable price.
Rooms at the Hotel Amar are equipped with everything you need. The hotel offers direct beach access, and they have a pool to enjoy.
This is your place if you're looking for an affordable hotel conveniently on the beach.
Best For: Affordable Hotel on the Beach
Las Palmas Hotel – (Hostel)
Located in the central part of the city is this humble, nice hostel you can stay at for a night or a few when visiting.
Las Palmas is perfect for solo travelers because it's located steps away from the town's central area, with several restaurants and more.
Best For: A Great Hostel Accommodation for Travelers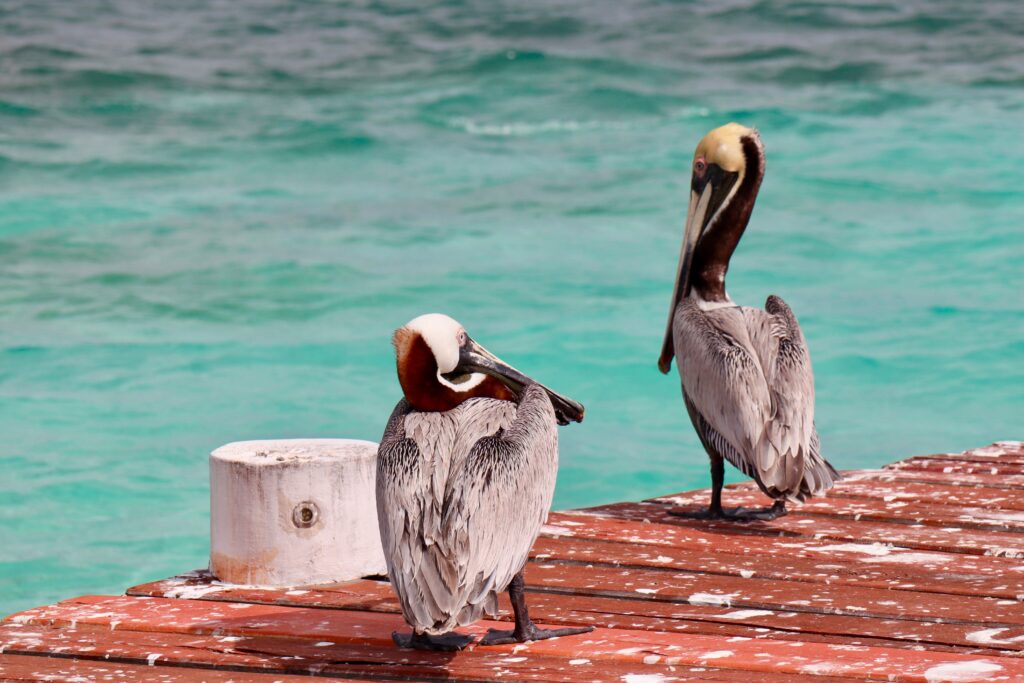 Is Puerto Morelos Safe?
Yes, Puerto Morelos is very safe. It's a small beach town with little going on besides tourists coming and going and a small local community.
The only safety measure to be careful with here is leaving your things unattended and simply being aware of your surroundings. If you're in crowded areas, please watch out for your pockets, as pick-pocketing can sometimes be common.
Things to Do in Puerto Morelos — Final Thoughts
There you have it; those are the best things to do in Puerto Morelos. If you're debating whether you should visit Puerto Morelos, it depends on what type of vacation you're looking to have. Puerto Morelos is most well-known for its large resorts but is much quieter than its famous neighbor, Cancun.
It's an excellent destination for those visiting with families and couples looking for a peaceful, romantic stay.
Most refer to Puerto Morelos as a smaller, more intimate Cancun.
So, visiting Puerto Morelos is worth it if you're looking for a resort experience along the beach with excellent accommodations and prefer a quieter and more private vacation versus staying in Cancun!
Before visiting Mexico, make sure you buy Travel Insurance.
By the way, for those looking to party, be amongst many other tourists from different countries, and be social, you should not come to Puerto Morelos. This small beach town is not known for that whatsoever. Go to either Cancun, Playa Del Carmen or Tulum.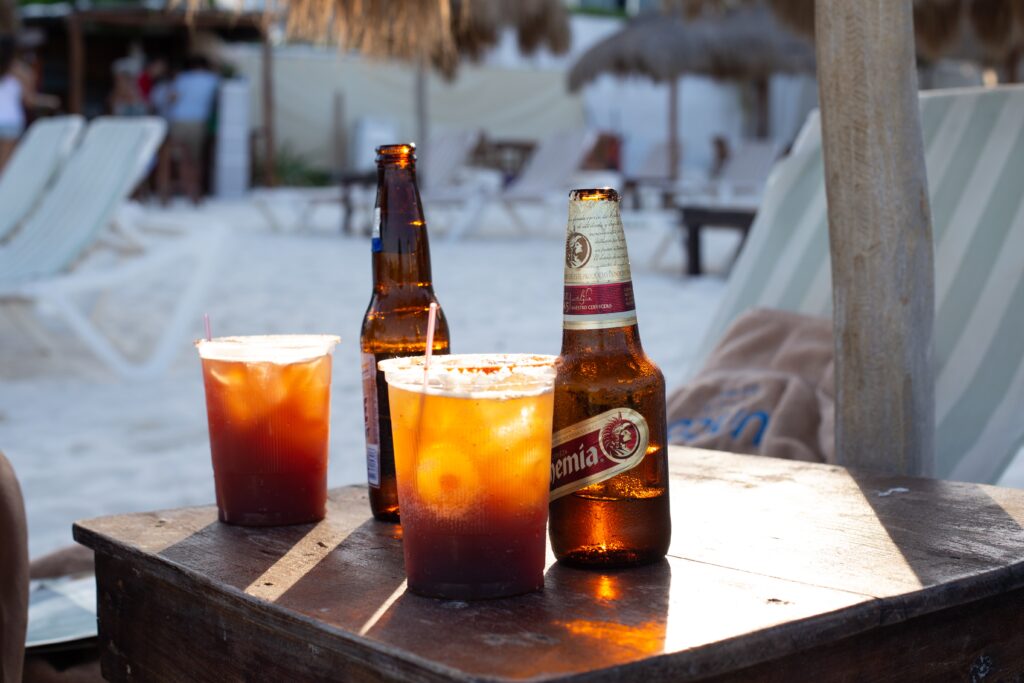 Is Puerto Morelos a party town?
No, it's not; Puerto Morelos is a calmer, laidback beach town with many large resorts. If you do visit and you'd like to party, you'll have to go to Cancun or Playa Del Carmen for the night!
Is Puerto Morelos better than Playa Del Carmen?
Is Puerto Morelos walkable?
Puerto Morelos is walkable in some areas; the main town center is walkable. But if you're staying at a large resort, besides the beach, you will need to take a taxi or shuttle.
Can you swim in the ocean in Puerto Morelos?
Yes, you can; there are parts of the shoreline that are reserved by hotels, and you won't be able to go there unless you're at that hotel.
Subscribe to Travel Hiatus!
Receive updates on my latest posts, insider travel tips & the best destination guides to your inbox!
Featured Image Credit: Josh Hammond / Other Photos via Unsplash
Happy & Safe Travels
---
Planning Checklist
---
Disclaimer: Please note that some of the links shared in this article might be affiliate links; this means that at absolutely no extra cost to you, we will earn a small commission for any sales generated through this article and/or this website. We recommend products/services we've either used or researched thoroughly – Thank you for supporting us so we can continue to share helpful travel content!