Ultimate 10 Day Riviera Maya Itinerary
Are you organizing your Riviera itinerary but need help determining where to go and for how long? You've come to the right place! I've got you covered with this detailed 10 Day Riviera Maya Itinerary!
If you plan to visit for less or more than 10 days, I will also include a 7 Day Riviera May itinerary and a 14 Day Riviera Maya itinerary.
As you may already know, the Riviera Maya is full of great beach towns to visit, from Puerto Morelos, Playa Del Carmen, Tulum, and many more. This stretch of Caribbean coastline is full of breathtaking beaches, cenotes, and new experiences!
In this guide, I'll include the perfect Riviera Maya itinerary, how to get around the Riviera Maya, the best time to visit, and a few tips to help make your trip smooth!
I've visited the Riviera Maya many times and visited every town there. I know the cities well and my way around from place to place. Through my many visits, I've picked up a few tips, and I'll be sharing those with you!
First time visiting? Use this transportation guide to get from Cancun Airport to Playa Del Carmen! (you can also use most methods in that article to get anywhere from Cancun airport)
Day 1-3: Playa Del Carmen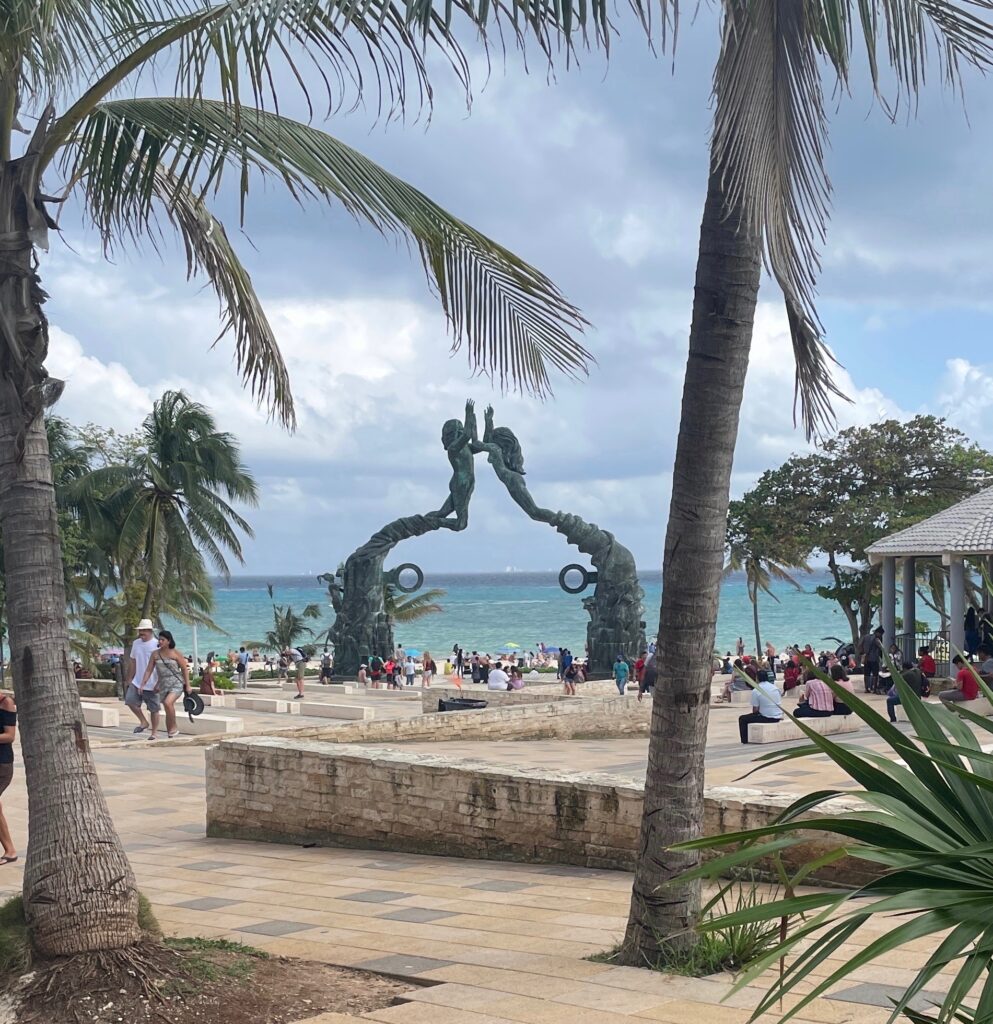 You've arrived at Cancun International Airport; time to head over to your first stop on your Riviera Maya itinerary, Playa Del Carmen, and let the good times begin.
While Cancun is famous for its large resorts and beautiful beaches, it lacks beach town charm. For the most part, the tourism here is revolved around its large resorts; moving on!
Playa Del Carmen is known for its beautiful beach shoreline, infamous 5th Avenue street, excellent restaurants, and walkability score.
Playa Del Carmen has many things to do: spend the day at the beach, go bar-hopping on 5th Avenue, shop for souvenirs, or spend the afternoon at a beach club instead. At night, you can go to one of Playa's many bars, Coco Bongo, or nightclubs!
If you're with your family, go to Xcaret Park, known for being the best amusement park in the Riviera Maya. The park is a haven for nature lovers and those looking for an action-packed day in the sun!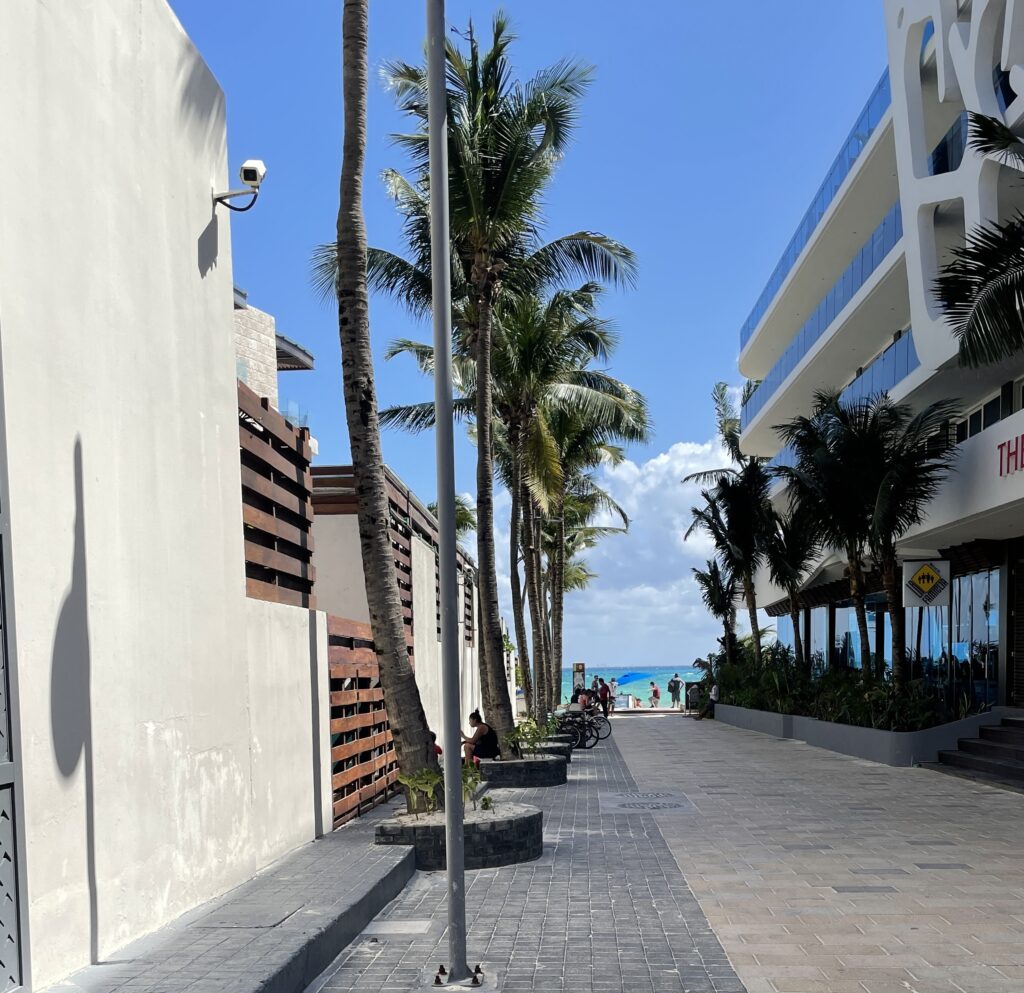 The beach town is very walkable; you can walk anywhere in 15-30 minutes, it's a convenient beach town to relax, and you don't have to worry about transportation when visiting here!
Playa Del Carmen is also home to a few cenotes and underground caves to discover, Rio Secreto Nature Reserve is the most popular, but the best cenotes are in Valladolid and Tulum!
Foodies, you will LOVE Playa Del Carmen; not only are the Mexican restaurants excellent here, but there is cuisine from around the world. Playa Del Carmen has a great food scene, and the taquerias in Playa Del Carmen are the best in the Riviera Maya.
When visiting Playa Del Carmen for three days, I highly recommend spending one day in Cozumel. The island sits across the water from Playa Del Carmen and can be reached by ferry throughout the day, and the ferry ride takes 40 minutes from Playa Del Carmen to Cozumel.
Cozumel is famous for its excursions, including ATV offroading, beach clubs, jeep cruises around the island, snorkeling, diving, and more.
Day 4: Valladolid & Chichen Itza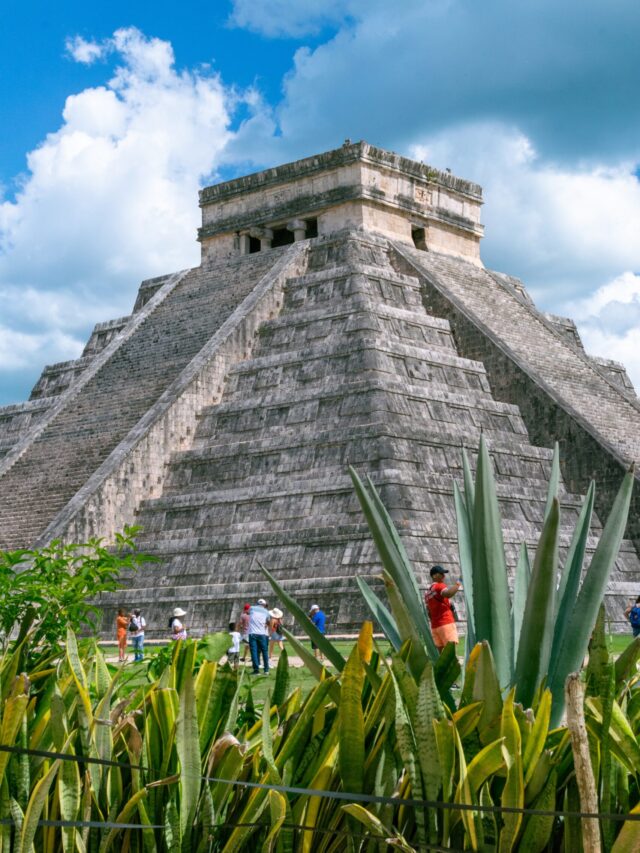 Moving on to the next adventure in your 10 Day Riviera Maya itinerary, up next is the small town of Valladolid.
As you make your way to Valladolid from Playa Del Carmen in the morning, once you're there, spend the rest of the day exploring the small town of Valladolid, and visit a cenote or two. The town is home to some great restaurants serving authentic Yucatan cuisine.
Cenotes I recommend in Valladolid are Cenote Suytun, Ik Kil Cenote, and Cenote Hubiku, but there are plenty more to consider.
The next day, wake up early and visit Chichen Itza before the crowds come in the afternoon.
Chichen Itza is an absolute must-visit when in the Riviera Maya. The archaeological site was once the city center for the Mayans long ago. Famous for being one of the seven wonders of the world. The area of Chichen Itza is an essential part of Mayan history and is a site to see in person.
Some suggest visiting Chichen Itza as a day trip from Playa Del Carmen or Tulum, but it's a bit exhausting because of all the travel. It takes around 3 hours to get to Chichen Itza with traffic; that's a total of 6 hours of travel in one day, too much! – Don't do this.
Spending a night in Valladolid, exploring the small town and cenotes, and visiting Chichen Itza from Valladolid is much better. That way, you won't travel so much in one day and won't have to rush your visit to Chichen Itza.
As soon as you're finished seeing Chichen Itza in the morning on day 4, check out your hotel and head to Tulum!
Day 5-7: Tulum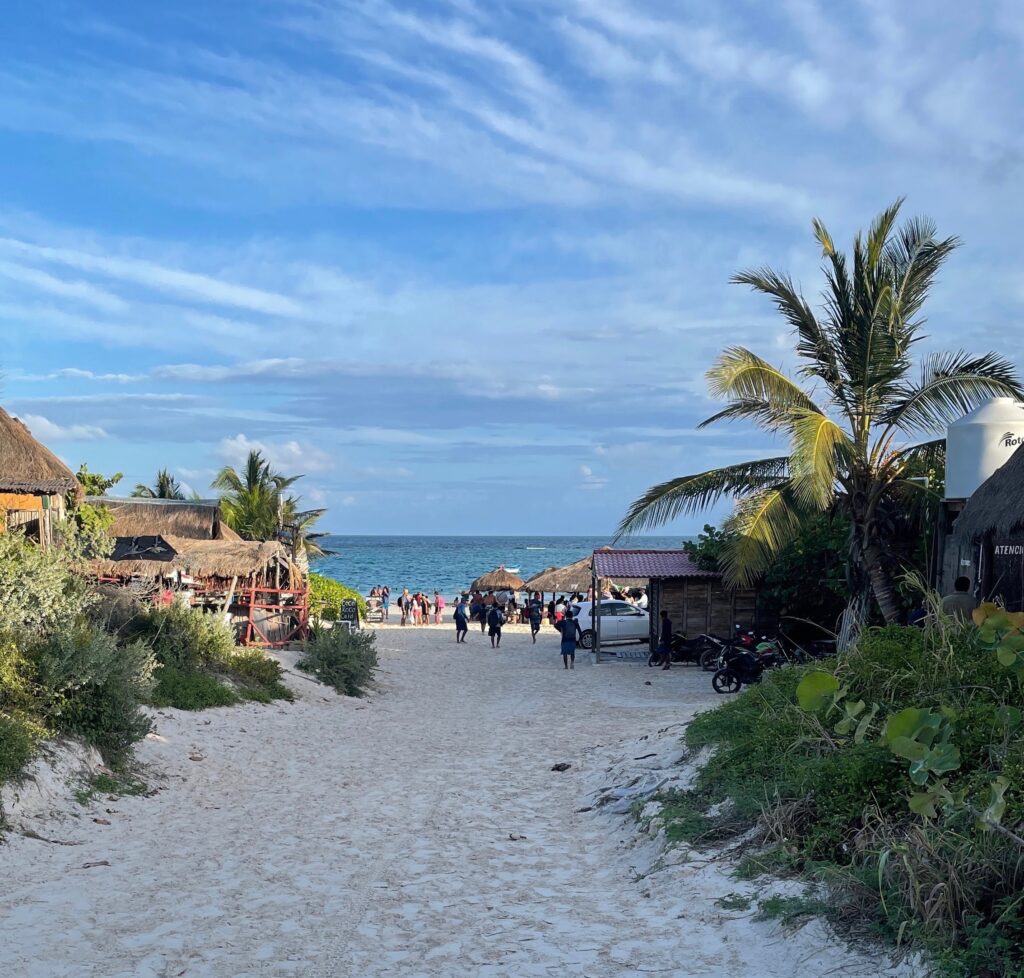 Tulum is a small town world-famous for its Mayan Ruins, central Tulum Beach, cenotes, boutique hotels, and nightlife.
There are plenty of things to do in Tulum to keep you busy, whether visiting alone, with friends, or with your family.
Seeing the Mayan Ruins in Tulum should be a priority when visiting. It's a fascinating archeological site full of various temples and ruins. The ruins are elevated on a hill, and you get spectacular Caribbean Sea views from there!
The cenotes in Tulum are spectacular; there are cenotes everywhere; some you have to pay to get into, and others are free to visit. I recommend Casa Tortuga, a park full of 4 Cenotes!
Tulum North Beach is excellent; the beach is vast and completely open to the Caribbean Sea. Beaches like this in the world are a rare sight. If you visit in the evening, hike up Tulum National Park, located along the beach, hike for a few minutes at sunset and take in the views!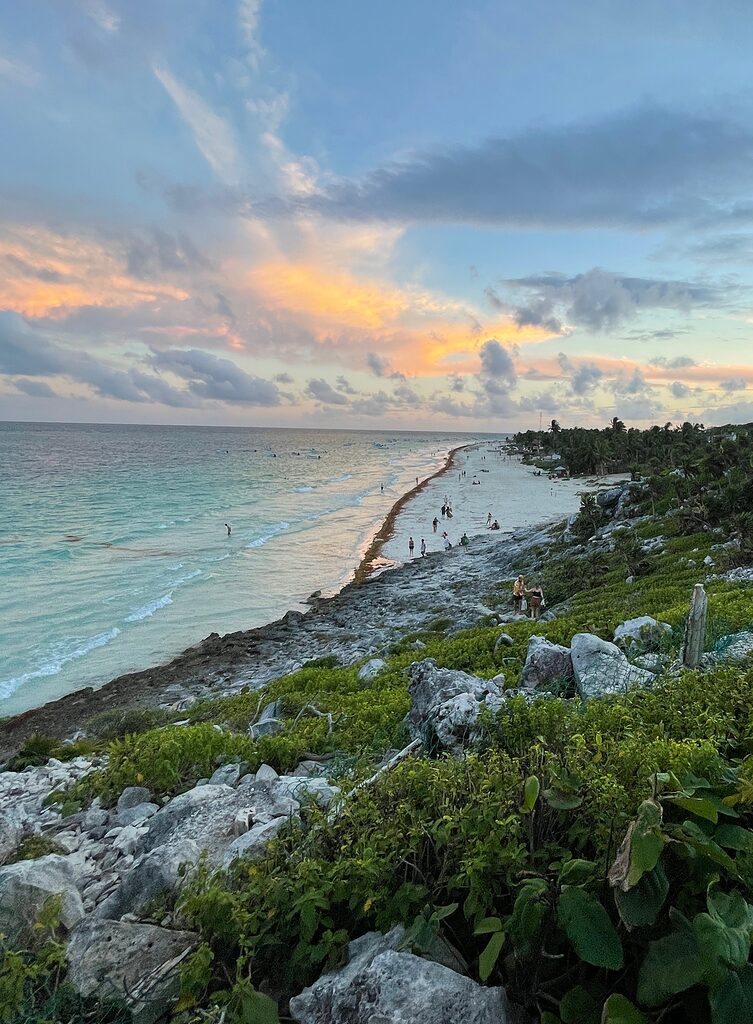 One of my favorite things about Tulum is the restaurant scene. Tulum is home to some of the best restaurants in the Riviera Maya. But the town also has an excellent street food culture; taco trucks in the Centro area are popular here.
Tourists come from all over the world to experience the nightlife in Tulum. Choose between the many bars/nightclubs in Tulum Town, jungle parties in the middle of the jungle, or events on the beach either during the day at a beach club or at night.
Located 30 minutes North of Tulum is the small town of Akumal, famous for its beaches full of several species of sea turtles. Visiting Akumal for the afternoon or a day trip from Tulum is a great idea. If you're visiting with your family, I'd recommend visiting Akumal for a day!
On the morning of day 7, check out of your hotel and make your way to either Puerto Morelos or Isla Mujeres.
Day 8-10 Puerto Morelos or Isla Mujeres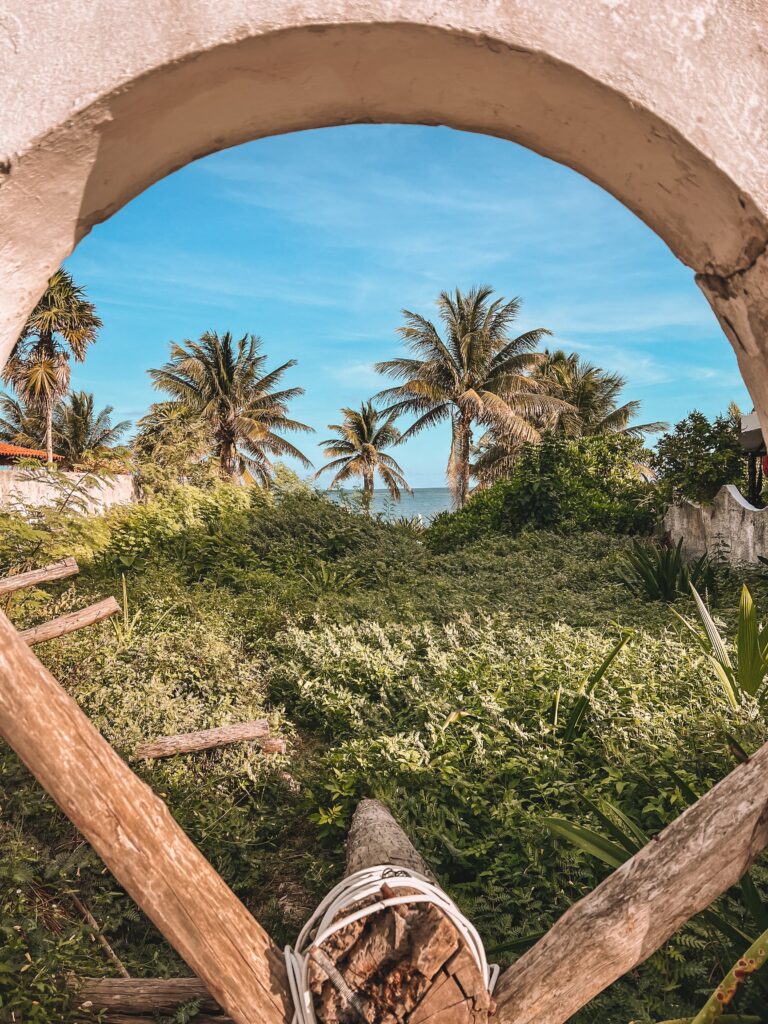 Getting to the end of your Riviera Maya itinerary, you can visit either Puerto Morelos or Isla Mujeres, both popular places and conveniently close to Cancun International Airport.
Puerto Morelos is a small beach town along the Riviera Maya coast. The town is known for its beautiful beach shorelines and small-town charm.
It's the perfect place to wind down and relax because Puerto Morelos tends to have significantly fewer tourists visiting, unlike its neighboring beach towns, Cancun and Playa Del Carmen, which are much larger cities with many more tourists.
Besides snorkeling the coral reefs in Puerto Morelos and relaxing on the beach, there isn't much going on here, but that's precisely what Puerto Morelos is ideal for, relaxing!
If you're looking to relax but would prefer somewhere a bit more lively, skip Puerto Morelos and head over to Isla Mujeres instead! Once in Cancun, you must get on a ferry for 20 minutes to get to Isla Mujeres.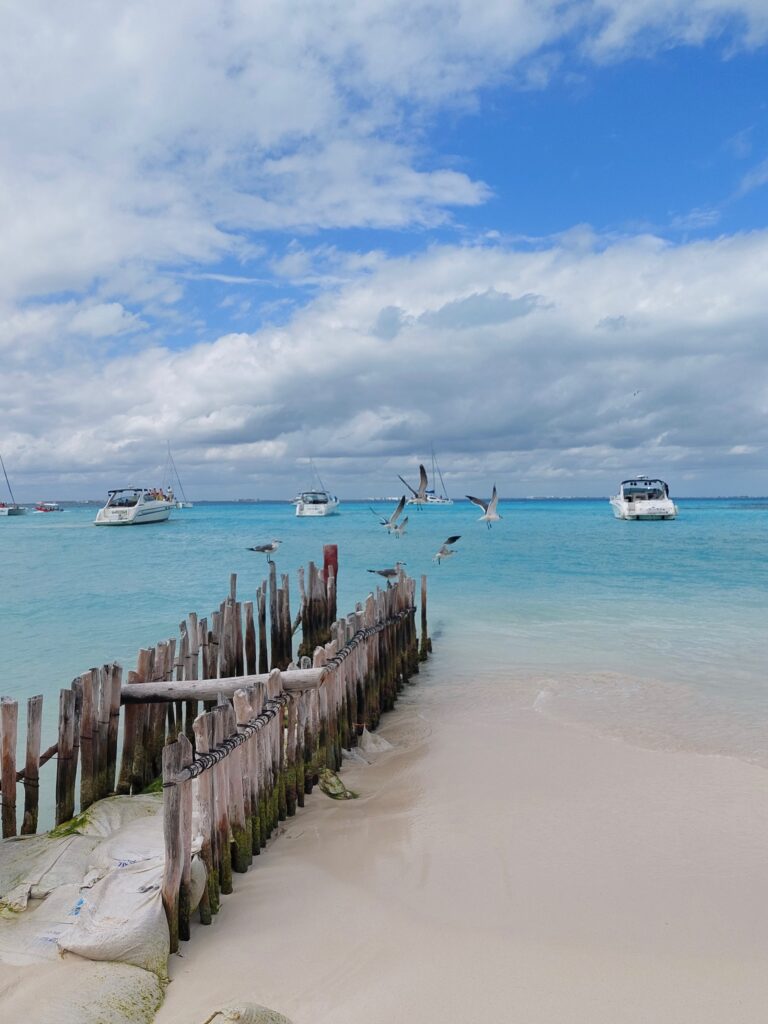 There are many things to do in Isla Mujeres; the island is famous for its main Playa Norte beach, beach clubs, and several different fun excursions to do from Isla Mujeres.
Ride a golf cart around the island and explore, swim with whale sharks, go island hopping, or hop on a sailboat and party for the day. Isla Mujeres has attractions for everyone!
While both places are relaxing with great things to do, research both and make your pick!
As stated earlier, both places are conveniently close to Cancun Airport, so you won't have to worry about traveling from far on your last day to the airport to catch your flight.
Puerto Morelos is only 20 minutes away from Cancun International Airport.
Isla Mujeres is around 1 hour from Cancun Airport, including the 20-minute ferry ride and taxi/car to the airport.
7 Day Riviera Maya Itinerary
Here's what you should do for those looking for different itinerary ideas for the Riviera Maya but plan on seven days instead of 10!
Day 1: Arrive at Cancun Airport and go to Isla Mujeres
Day 2-4: Go to Playa Del Carmen for a few days; you could explore Cozumel while there
Day 5-7: Head to Tulum for three days; there's a lot to explore there, and leave on day 7 back to the airport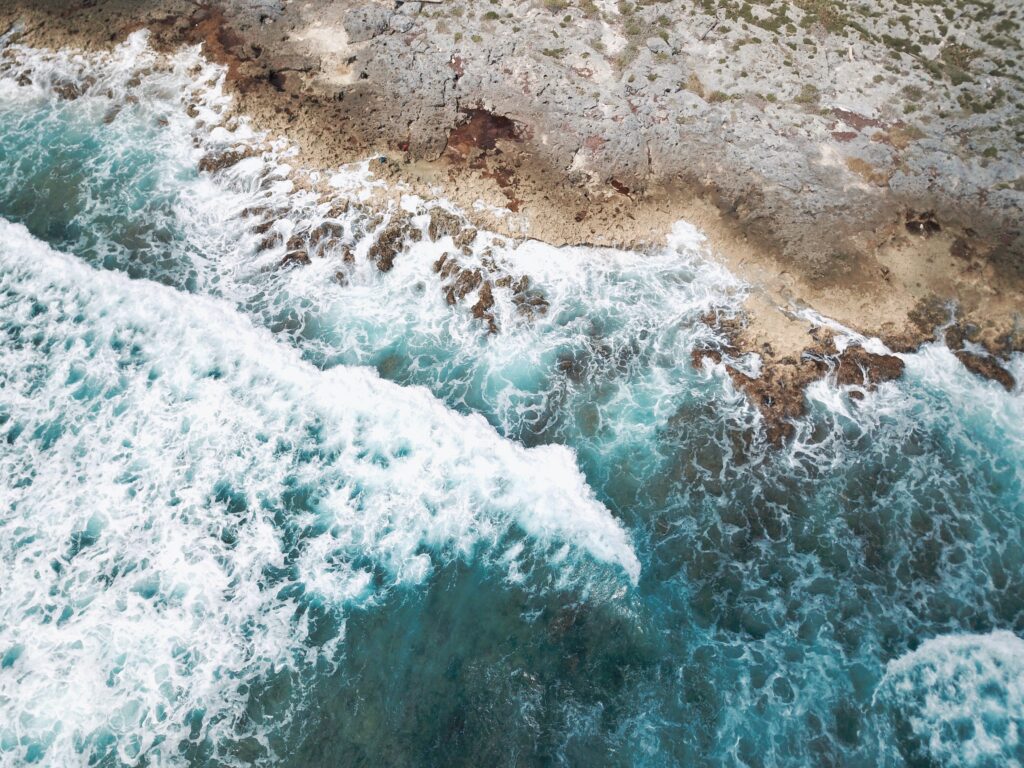 14 Day Riviera Maya Itinerary
If you're visiting Riviera Maya for two weeks, you've got the luxury to explore more than those visiting for ten days. Here's how you should map out your itinerary for 14 days!
Day 1-2: Stay in Cancun and relax; check out the Hotel Zone for two nights
Day 3-5 Go to Playa Del Carmen, relax for a few days, and experience this beautiful, walkable beach town
Day 6-7: Spend a day in Cozumel and stay two nights on the island
Day 8: Go to Valladolid, stay a night, and see Chichen Itza that day or the next early morning
Day 9-11: Head South of Valladolid over to Tulum and spend a few days seeing/doing things there
Day 12-14: Choose your pick of either Puerto Morelos or Isla Mujeres, relax for a few days, and then on day 14, make your way to Cancun Airport
How to Get Around Riviera Maya
There are a few different ways you can get around the Riviera Maya from town to town, and the following are all your options.
ADO Bus: Cheap and most popular way, the ADO buses operate throughout all towns; they're safe and easy to use.
Collectivo: Not the most convenient but the cheapest way to get around from town to town on the main Riviera Maya 307 Highway. Refer to my guide here on how to take a collective.
Private Transportation: It may be the most expensive but convenient way to get around.
Rent a Car: Another option is renting a car, which is a good idea if you want to discover many places.
Taxi: A taxi from town to town will cost you around $40-50 US/700-850 pesos per way.
Mayan Train (Dec 2023): The Mayan train should be completed later this year; if so, it's an excellent way to get from town to town in the Riviera Maya.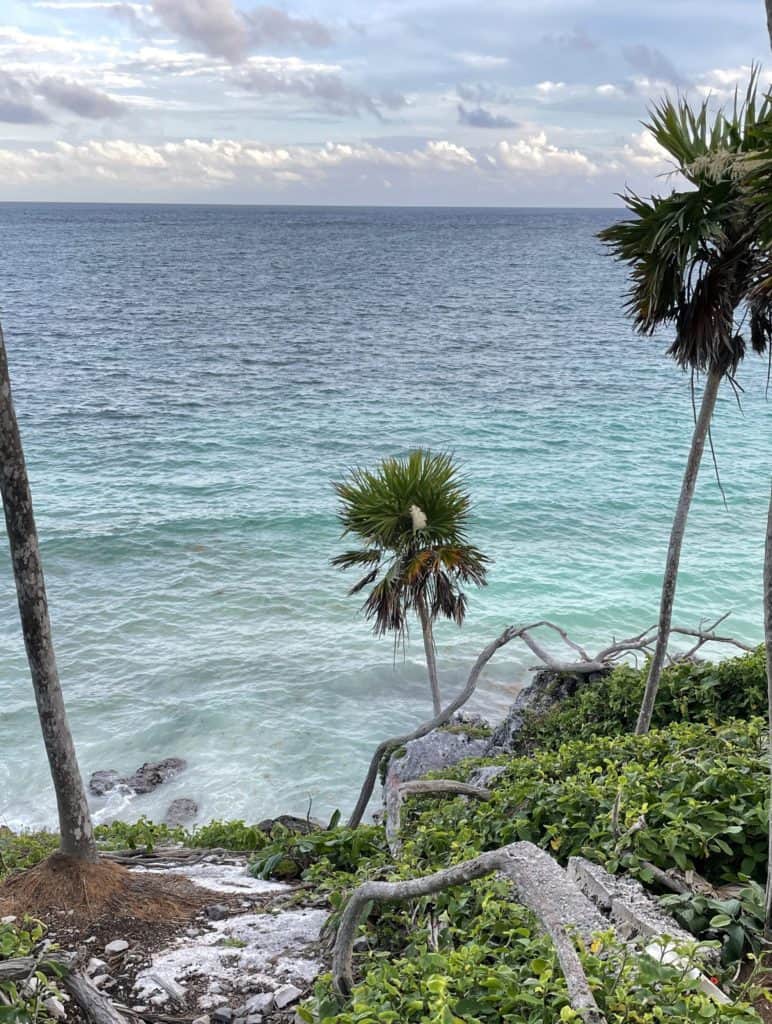 Best Time to Visit Riviera Maya
While sunny throughout the year here in the Riviera Maya, the region has two seasons and three tourist seasons.
Depending on when you're planning your trip, you should be aware of the seasonal breakdown so weather or tourist crowds don't catch you by surprise!
Dry Season: November to April
During this time of year, the weather is ideal for visiting the Riviera Maya. It's hot but not too humid, and you aren't likely to experience rain.
Rainy Season: May to October
From May to October is when it's rainy season/hurricane season in the Riviera Maya. It's still hot/sunny but much more humid during this time, and you are more likely to experience rain.
Shoulder Seasons: November & May
This isn't a weather season but a tourist season. November and May are great times to visit the Riviera Maya to experience great weather and cheaper hotels/flights because seasons are changing, aka Shoulder Season.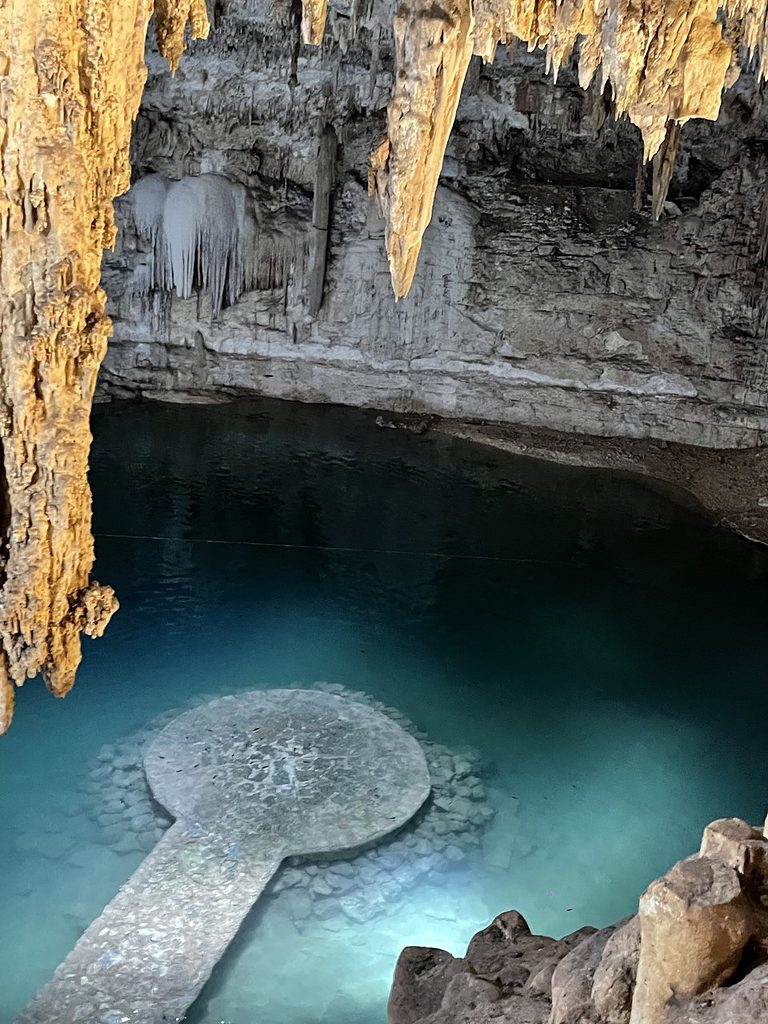 Final Thoughts – Riviera Maya Itinerary
This Riviera Maya itinerary checks off all the essential spots along the coast you should visit if it's your first time.
While there are more great towns to check out, you can always visit them on your next trip to the Riviera Maya!
As you leave the Riviera Maya from your 10 day trip, I guarantee you will want to return soon!
Next time you return to the Riviera Maya, explore the Yucatan region, which sits North of the Riviera Maya. It's home to Merida, a vibrant city center with the best food in the region, and more.
Neighboring Merida are Sisal and Progreso, two popular beach towns you can visit that are significantly cheaper than any beach towns in the Riviera Maya.
Have a great time in the Riviera Maya, Mexico; it's one of my favorite places in the world!
Riviera Maya FAQs
Is Cancun nicer than Riviera Maya?
Both places are beautiful, with pristine beach coastlines. Cancun is the only city on the coast that is not considered part of the Riviera Maya.
What is the rainiest month in Riviera Maya?
Historical data suggests that September is the year's wettest month in the Riveria Maya.
What are the cheapest months to go to Riviera Maya?
May and November are the cheapest and best months to visit the Riviera Maya. During these two months, you will get a mix of good weather and cheap hotel/flight prices. May and November are shoulder season months.
Subscribe to Travel Hiatus!
Receive updates on my latest posts, insider travel tips & the best destination guides to your inbox!
Happy & Safe Travels
---
Planning Checklist
---
Disclaimer: Please note that some of the links shared in this article might be affiliate links; this means that at absolutely no extra cost to you, we will earn a small commission for any sales generated through this article and/or this website. We recommend products/services we've either used or researched thoroughly – Thank you for supporting us so we can continue to share helpful travel content!